Thanks for those who left comments at my last give-away post!
Not sure why a handful of the comments are not screened! I enjoyed reading everything and knowing more about you readers! :) Very interesting on topics on skincare, your jobs, boyfriends, wishes for TC even and why you like reading here. THANK YOU AGAIN!
I've picked 3 winners out of 104 comments via the random generator below.
Winners are:-
1) Jolene Heng
2) Ashlyne
3) Rachel Ko
Will be dropping you girls an email shortly when I reach home... so quickly revert with your address so I can pack and ship it over to you soon by this week!!! More give-aways coming up! xx
***
Received this mad gorgeous
Smooch Noir Oversize clutch
from the pre-order and glad it arrived just in time for a wedding dinner the next day. I love that it's quilted, mad spacious and as big as my hips even! It comes with two straps and it's my new favourite clutch/sling bag after the ASOS nude clutch that I love equally. This is good for dinner dates or work days when no documents are needed! I have many many clutches but some of them are so dainty that can only contain a mobile phone, keys and not even my full wallet. Love how this can be transformed into a handbag by just putting on the straps!
To be honest, I am an accessories person so I hoard alot of necklaces, bracelets, shoes and bags to match different clothings. However, most of the time I carry alot of barangs like my water-bottle, gym clothes, parcels etc so my bags are usually A4 sizes minimum. If I had to pick two bags for a must-have, it would be my current Balenciaga City bag (very spacious, smooth leather, perfect colour, suits my personality and not heavy at all) and one of these clutches. Maybe I can do up a bag post next time!
Love the leather straps too.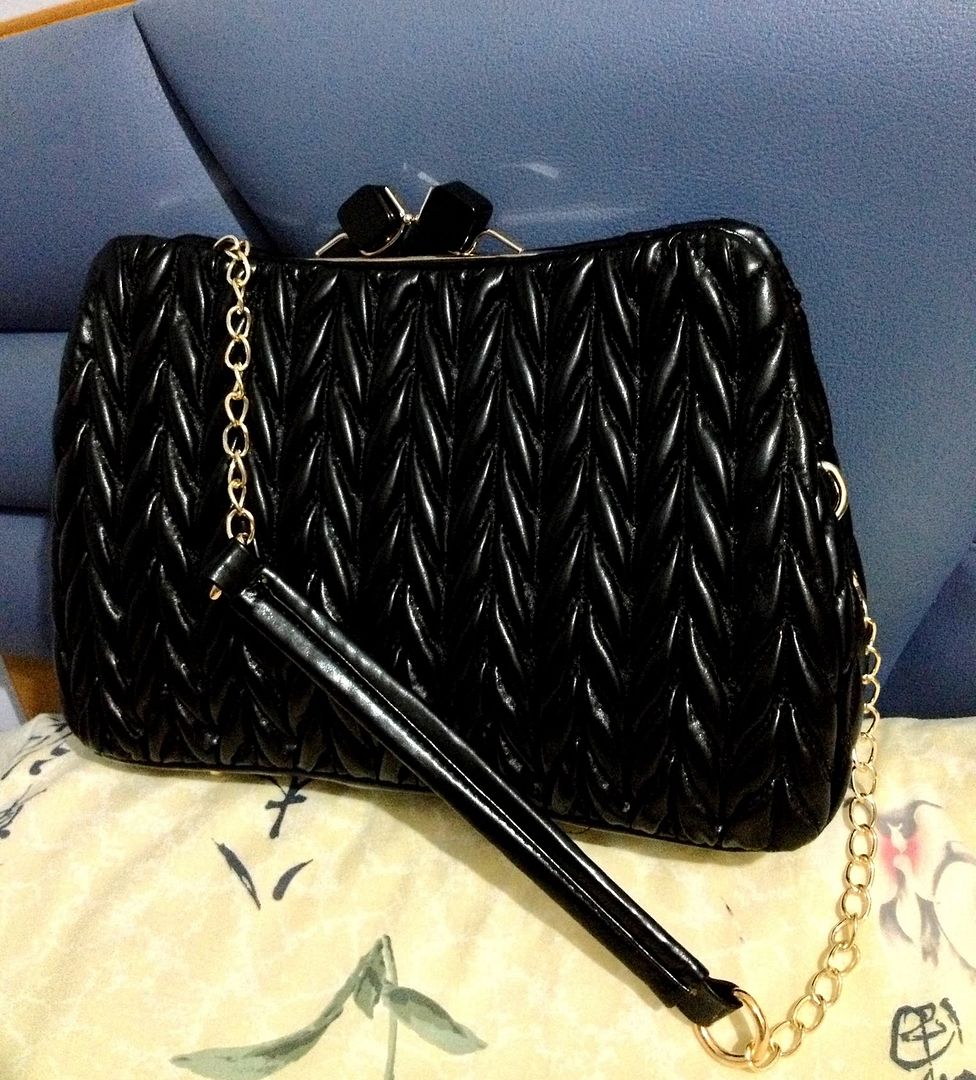 So I took it out the next day for the wedding dinner and it matches the pink cheongsam really well :)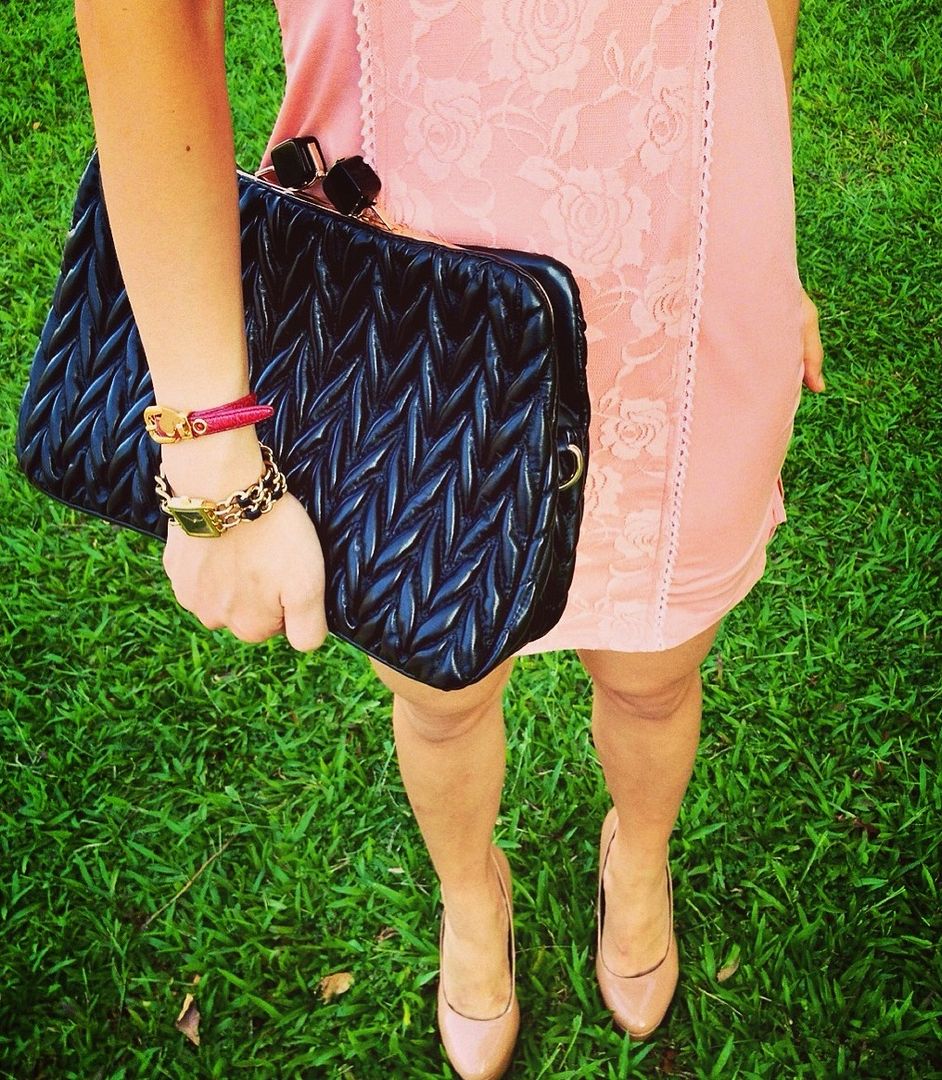 HVV Pink cheongsam // Newlook Heels // Miumiu bracelet // Smooch clutch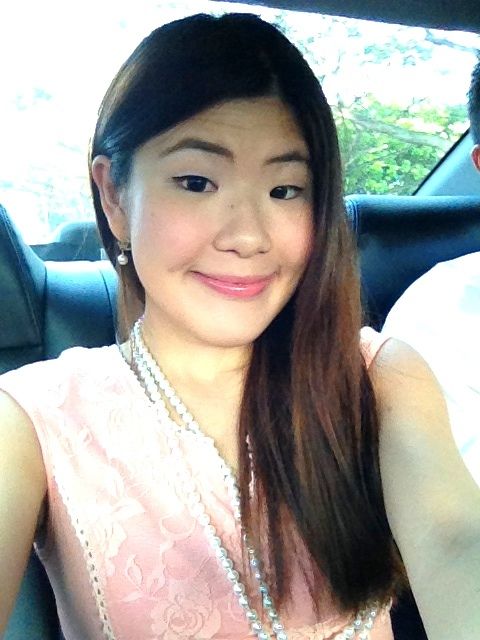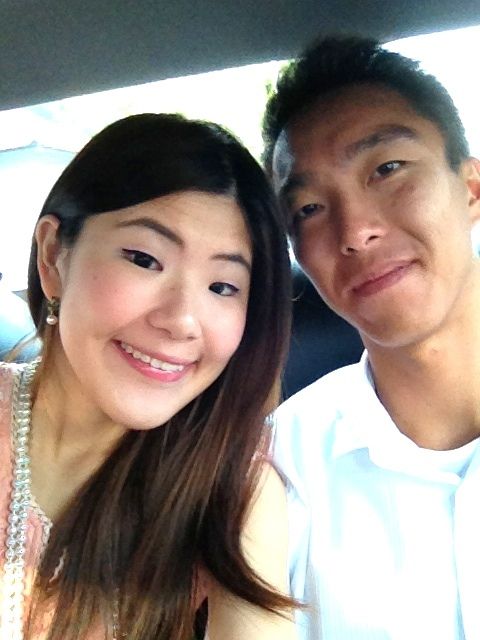 Congratulations to the lovely couple - HK & Mag for finally tying the knot!
May your love bloom brighter and your companionship grow sweeter with each passing year!
Can't help but tear at the wedding montage part again, as always haha. So touching can!
The grand entrance ;)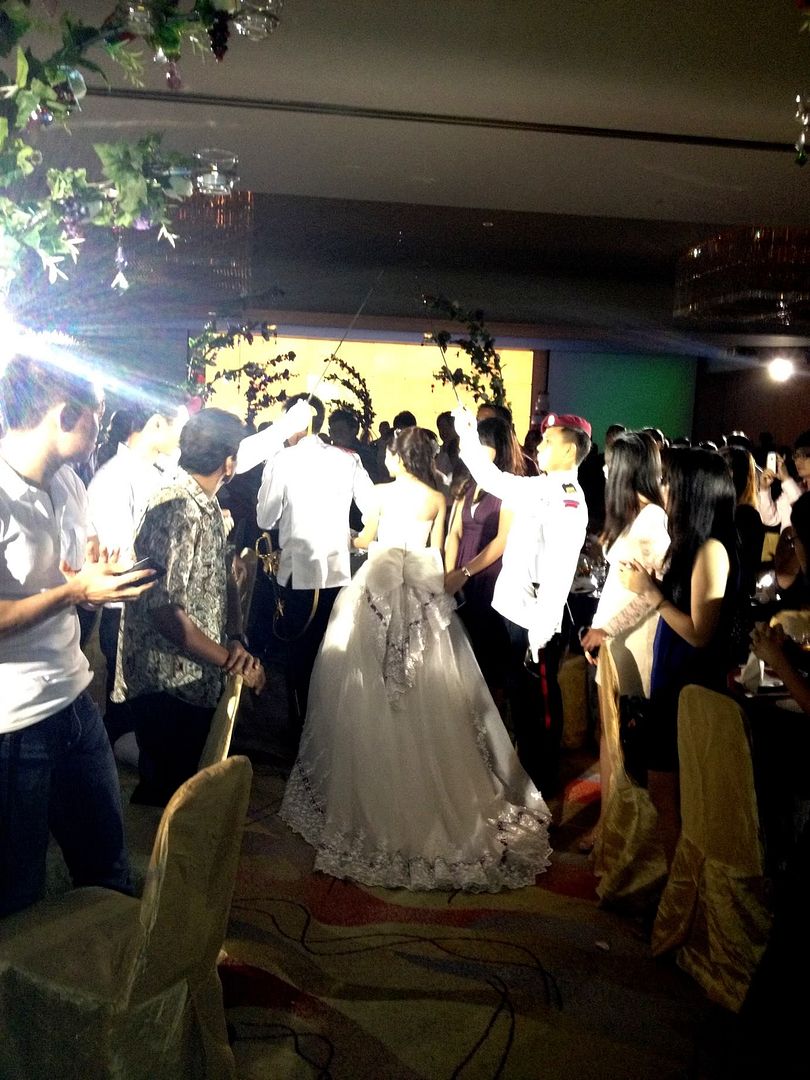 Us :)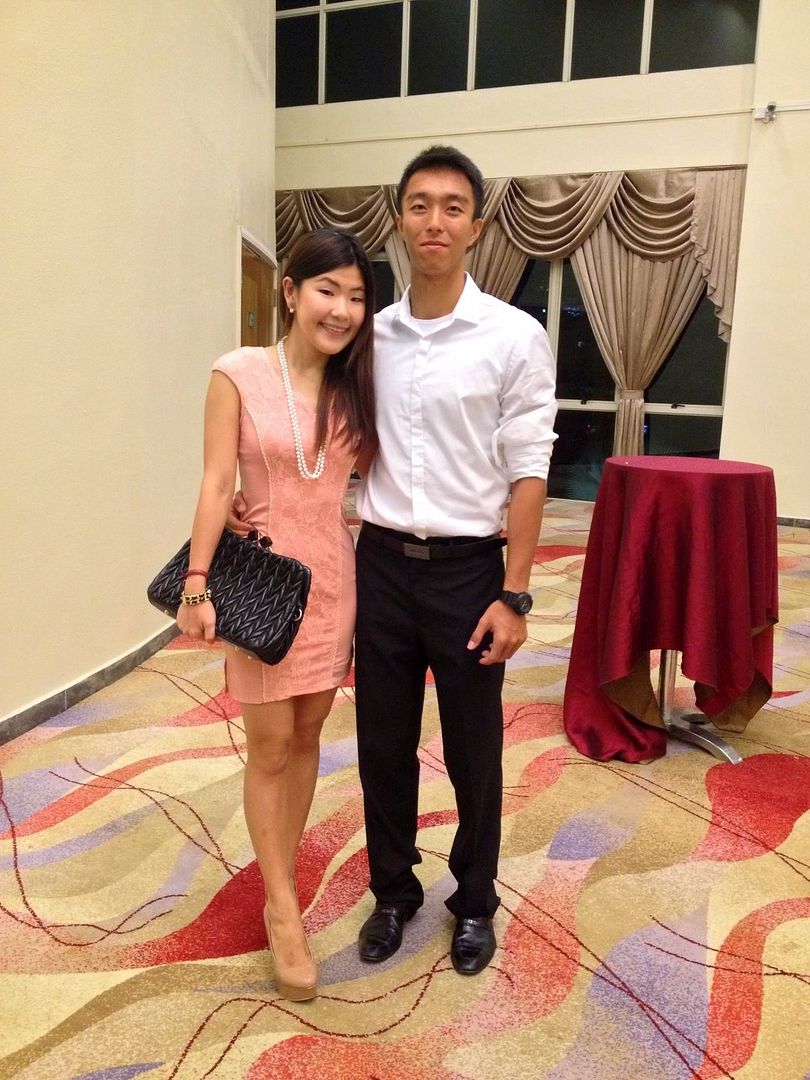 ---
Had my first flea this year at Scape again with my dearest sister to clear more things again. For those who are asking, you can book a booth at www.forfleasake.com. Rental is usually $50 for Sat and $40 for Sunday. I have cleared about 6 full luggages (of shoes, bags, clothes, belts) in the last 5 fleas.
Yes, you will have to sell for everything below $10.. but the point of the flea is to clear and not make money. It's tiring as well standing whole day but for the sake of my room, it's worth it seeing how I'm left with half a luggage right now only. Initially, it may be painful selling the brand new apparels at dirt cheap prices from $2-5 but really, it's better letting off to a owner than letting it collect dust and never wear it! The crowd for Saturday is usually younger as compared to Sundays which more foreigners will come.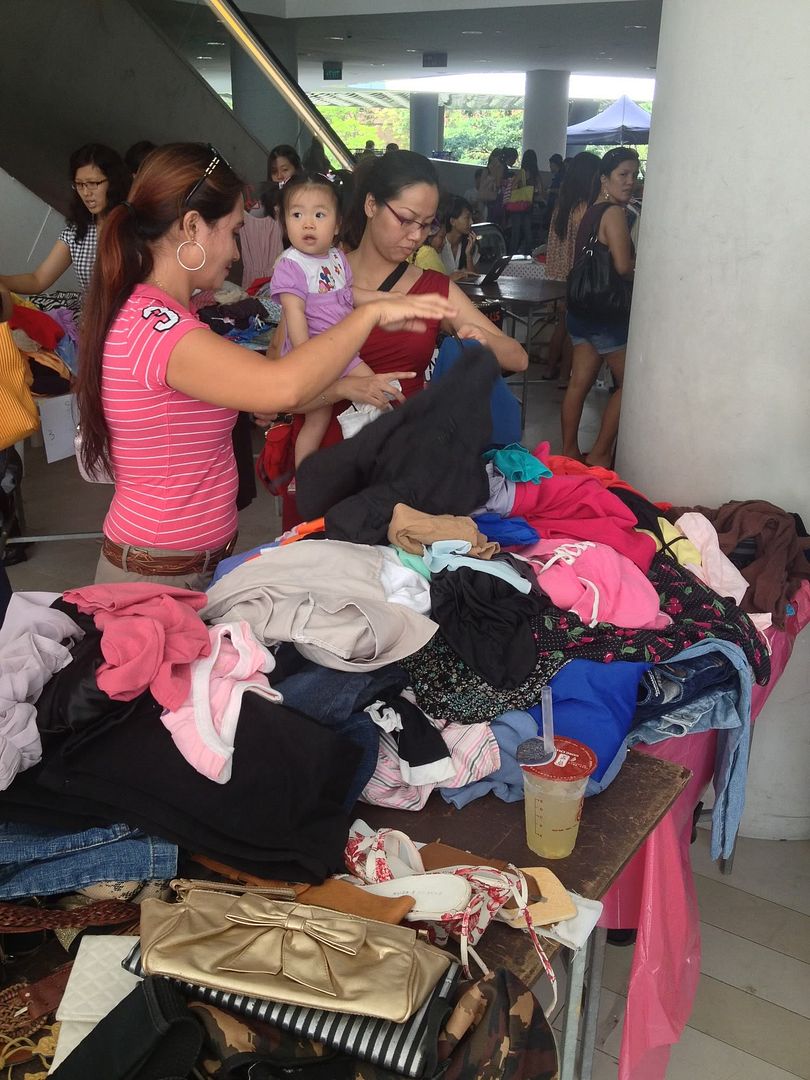 Cleared at least 15 shoes so now my balcony shoe-closet looks slightly less messy. These shoes are all worn and the remainder quarter are all tucked in my room. Horrible I know and really a true blue shoe-aholic!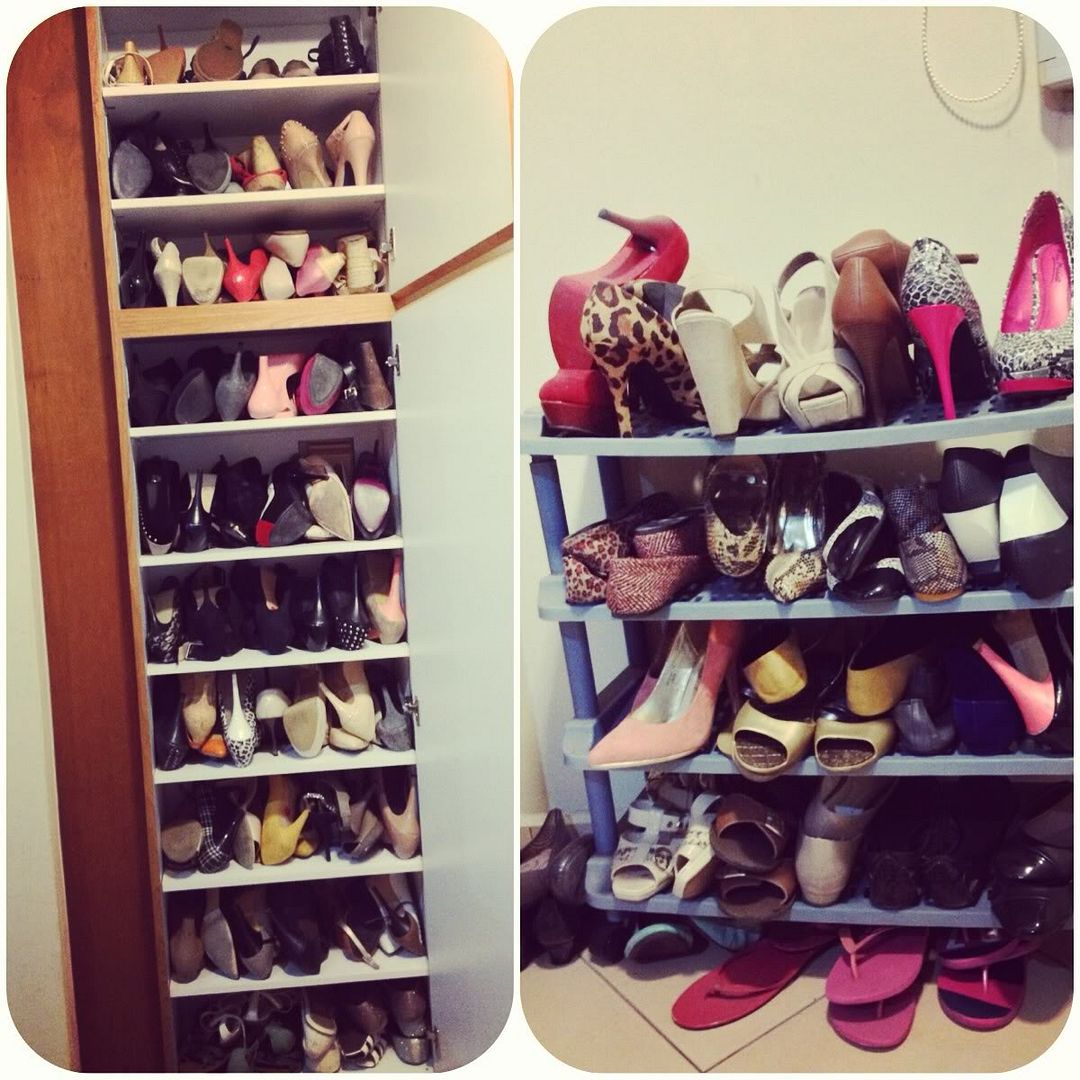 More #OFTDs
Been trying to re-wear my precious clothes so I tucked the dress into a nude pencil skirt that day..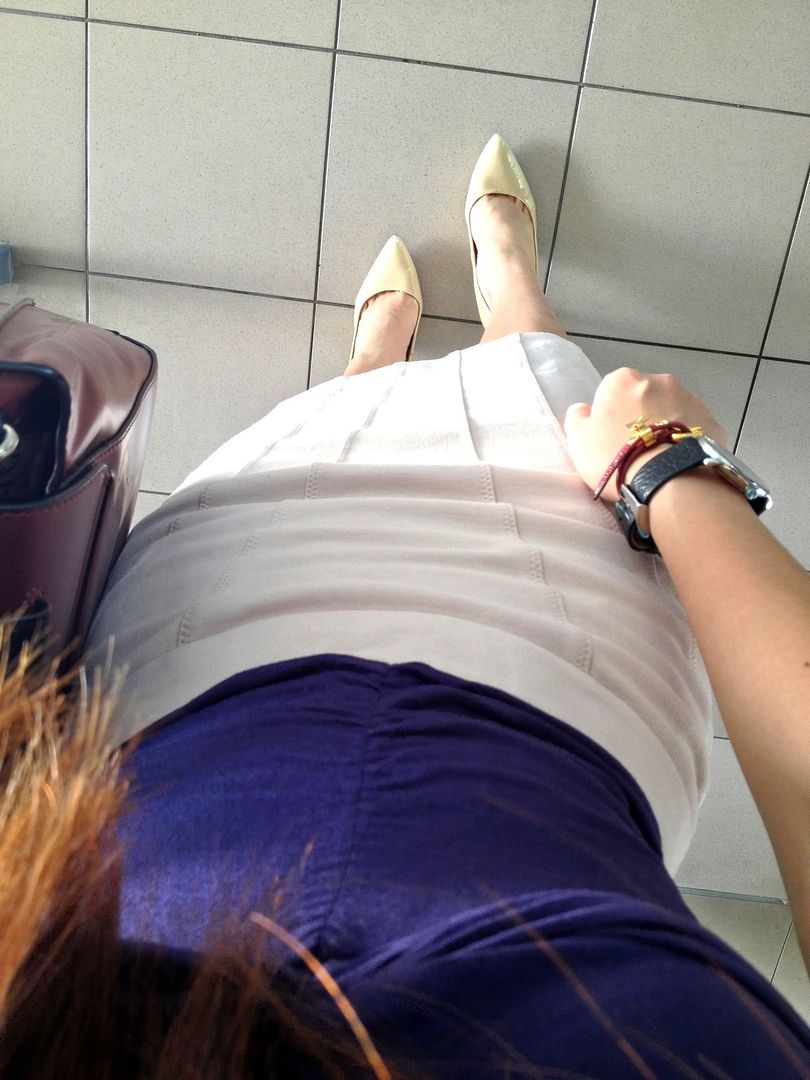 I'm a sucker for mesh details ;)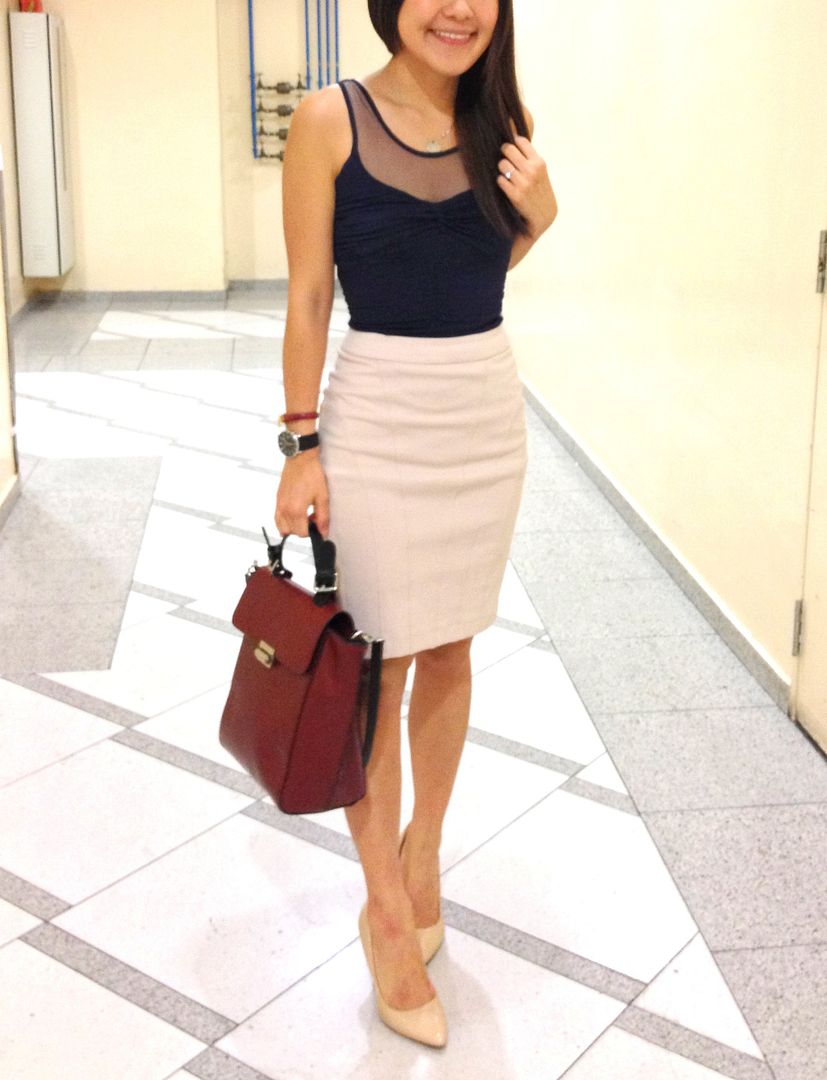 Agneselle Dress // GG>5 Skirt // Zara Bag // Mango Heels // Kenneth Cole Watch
And yes, I've received my
Taia Kate dress in White!
Glad to find it from a super nice seller without having to join Backorders (I seldom join BO unless for items I really like and don't have will die kind). I love the white version alot since I'm really biased towards little white dresses. It's of pure white colour and not sheer with inning lining. But still, nude garments are preferred like for the other white bottoms I have.. Gonna be in the wardrobe for a long long time :)
LB Taia Kate White Dress // TE Necklace // Gojane Heels // SMooch bag
H&M Striped Top // LB Leather Skirt // Zara Bag // Newlook nude heels
The not-very-me #OFTD.
Transformed the Topshop dress into a top so it's much more comfty to tuck it into my new favourite denim shorts.
Top & bottom - Topshop // Taiwan Bag
Dressing down on non-work days with a monochrome outfit & comfty flats!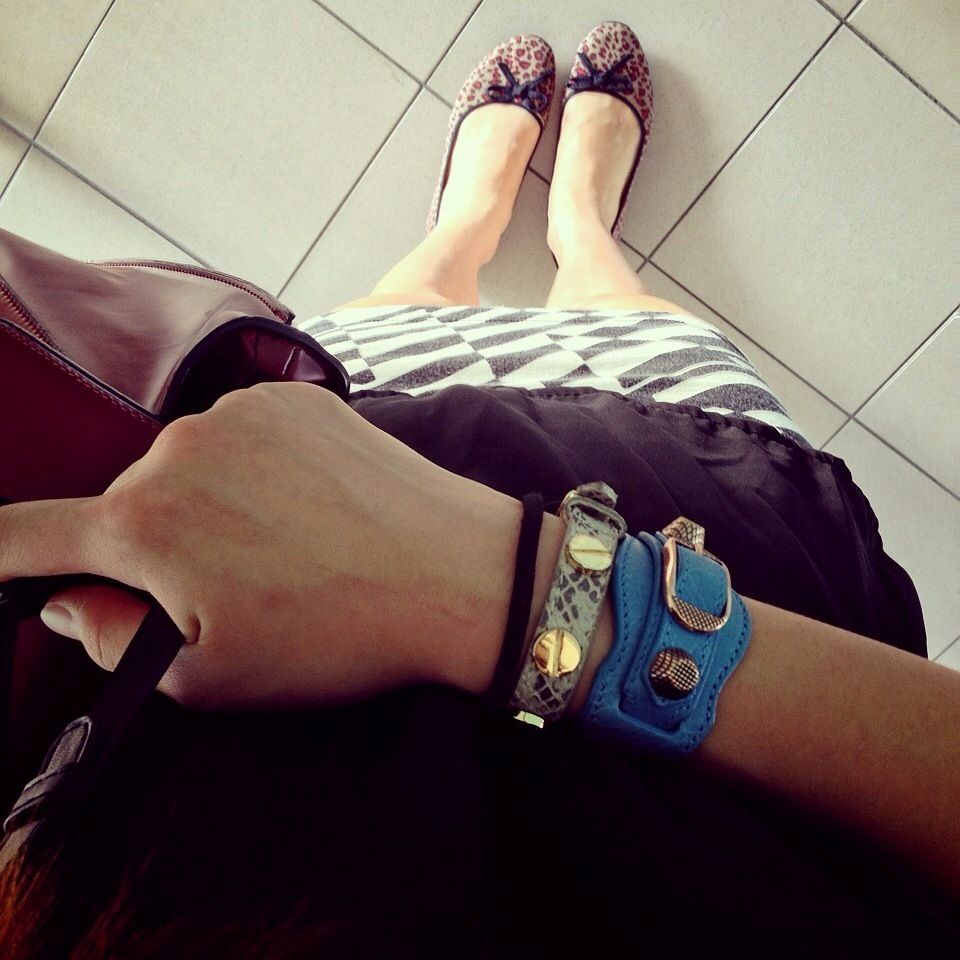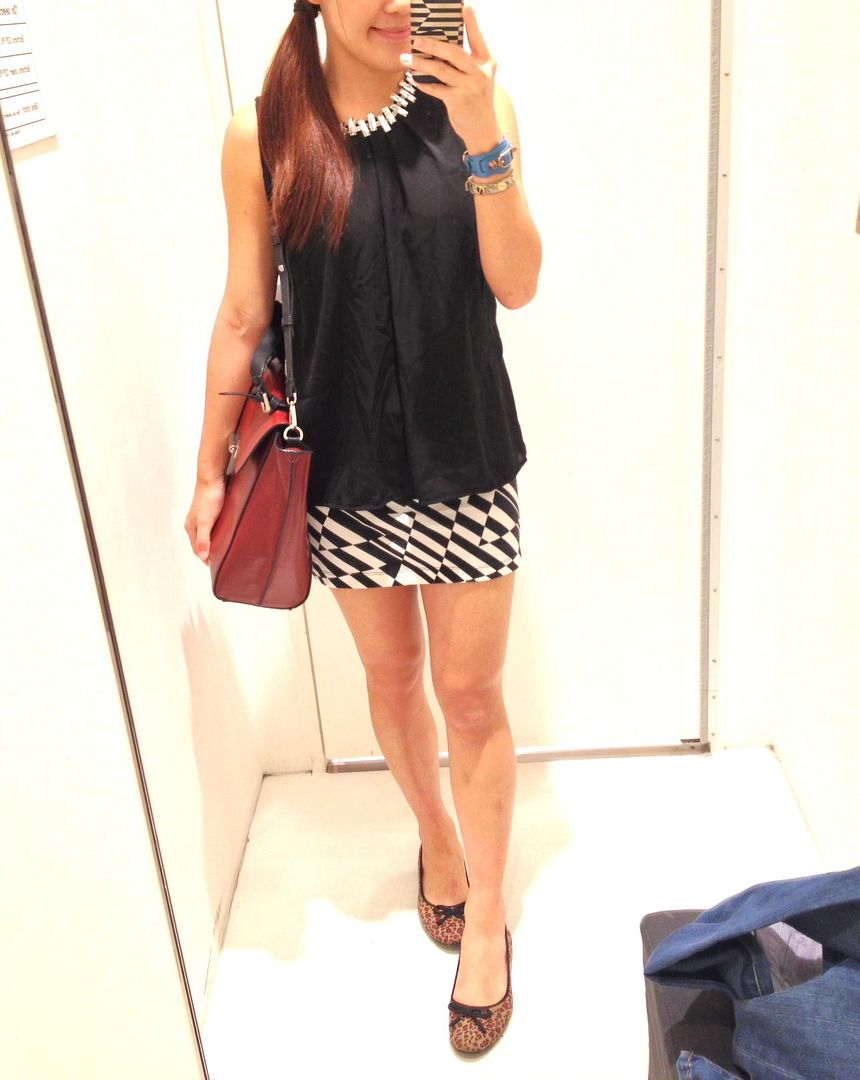 BKK Bling Top // F21 Skirt // Hongkong leopard flats // Zara bag// Balenciaga & CC Skye bracelets
Dressing down on a Friday and I finally wore the wedges again! :)
H&M Top // Mango Jeans // TE necklace // FEP Wedges
Finally wore out the LB leather belt and it's perfect, no additional holes needed and it didn't shift the whole day or feel uncomfortable. Love it!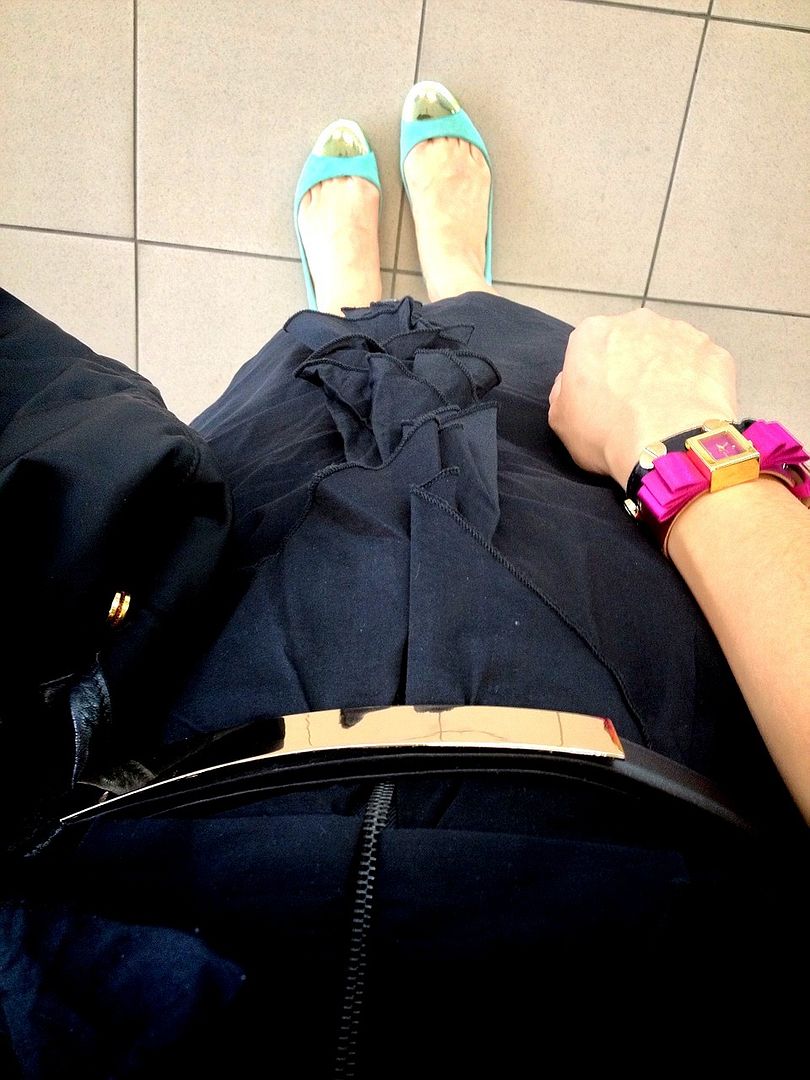 & my first angbao matches the armswag that day ;)
At my usual salon @
Maison Hairmake (FEP)
for a hair-cut, been procrasinating for so long and it feels good to have the split-ends trimmed. Hair dye next I guess!
Healthier looking hair I hope!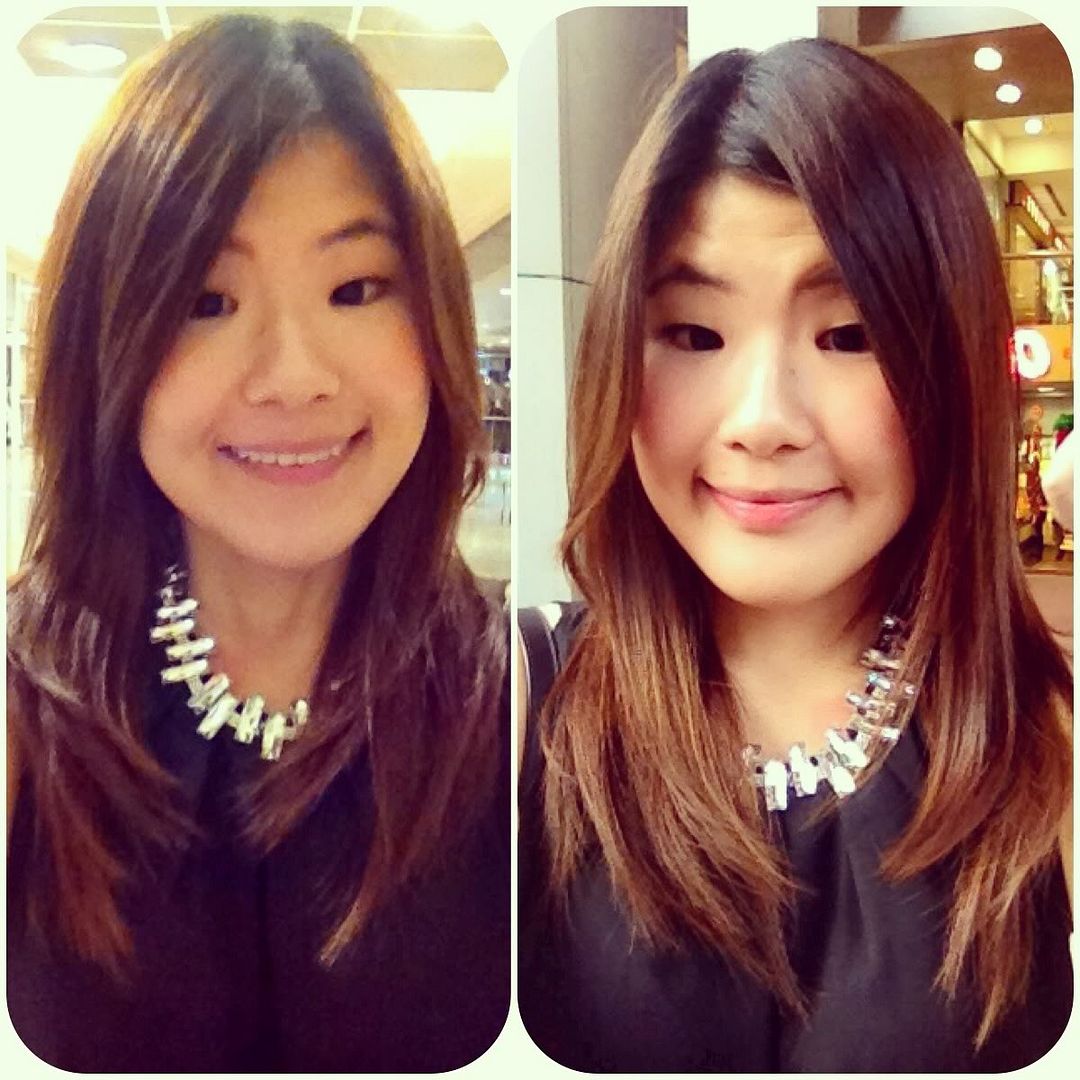 ---
Love starting the weekends with exercising because I can eat with less guilt the whole day! I would say the most difficult thing would be to lug yourself from the bed. Like how I am tempted to sleep later on weekdays to skip the morning run or sleeping longer on weekend to skip the yoga class.. but I know I will regret doing that because the post-workout feeling is beyond amazing. Perks you up the entire day.
Forgot to bring all my accessories and felt really bare the whole day.. but luckily the pretty turquoise dress made up for it.
SMooch dress // LB flats // Prada Bag
Caught "Ah Boy to Men II" and I really love the show though I'm not a Jack Neo movie fan. Much better than Part I and I teared at several parts because it's so touching! #crybabyalert
Ended the errands day with a high-tea buffet at
Holiday Inn Hotel.
The variety was so-so but the desserts section was amazing especially if you are a durian fan! I am!
Exercise first, eat later.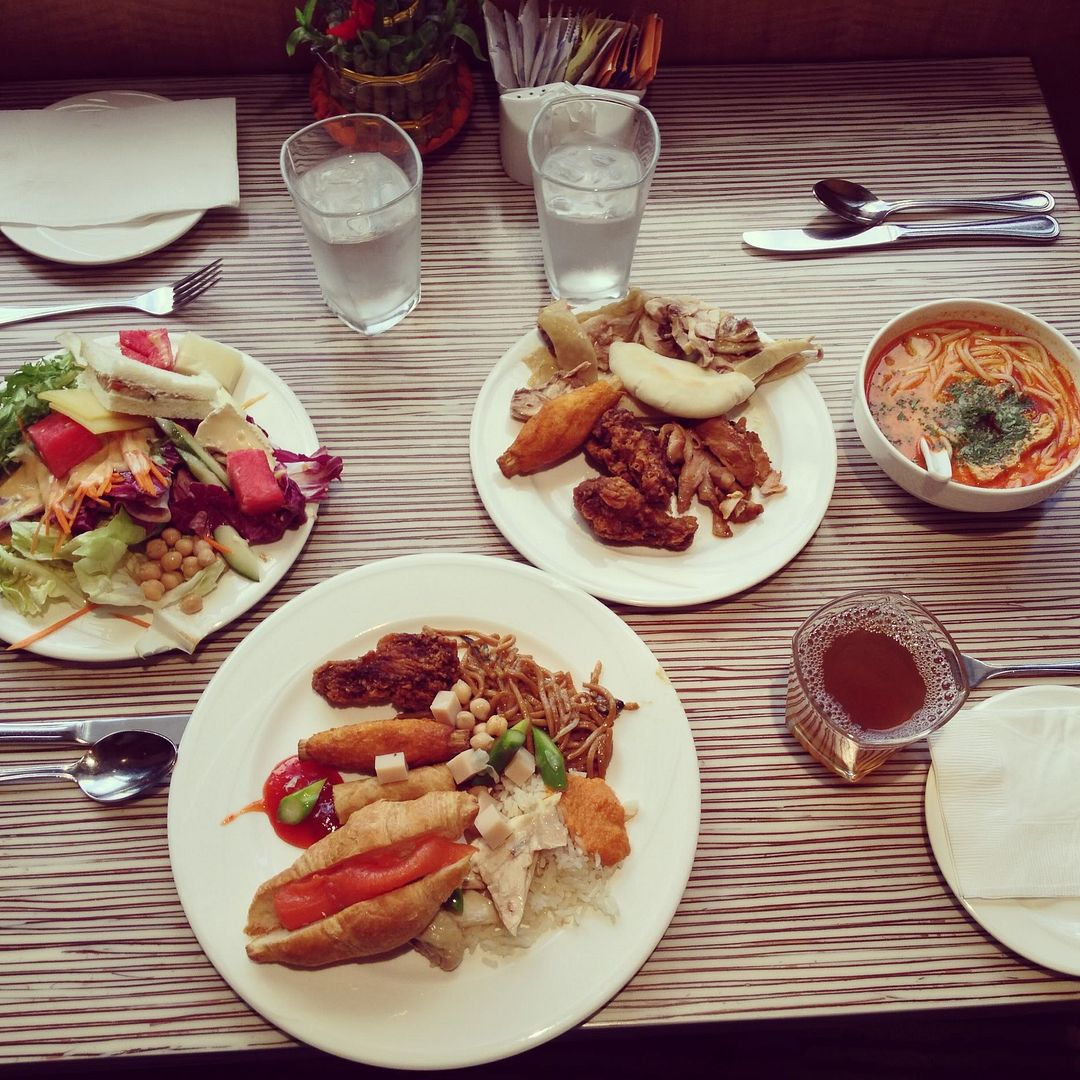 Our desserts plate before going for a next round & durian overload really - Durian moose, durian bun, durian cheesecake, Durian cake, Durian icecream with waffles LOL.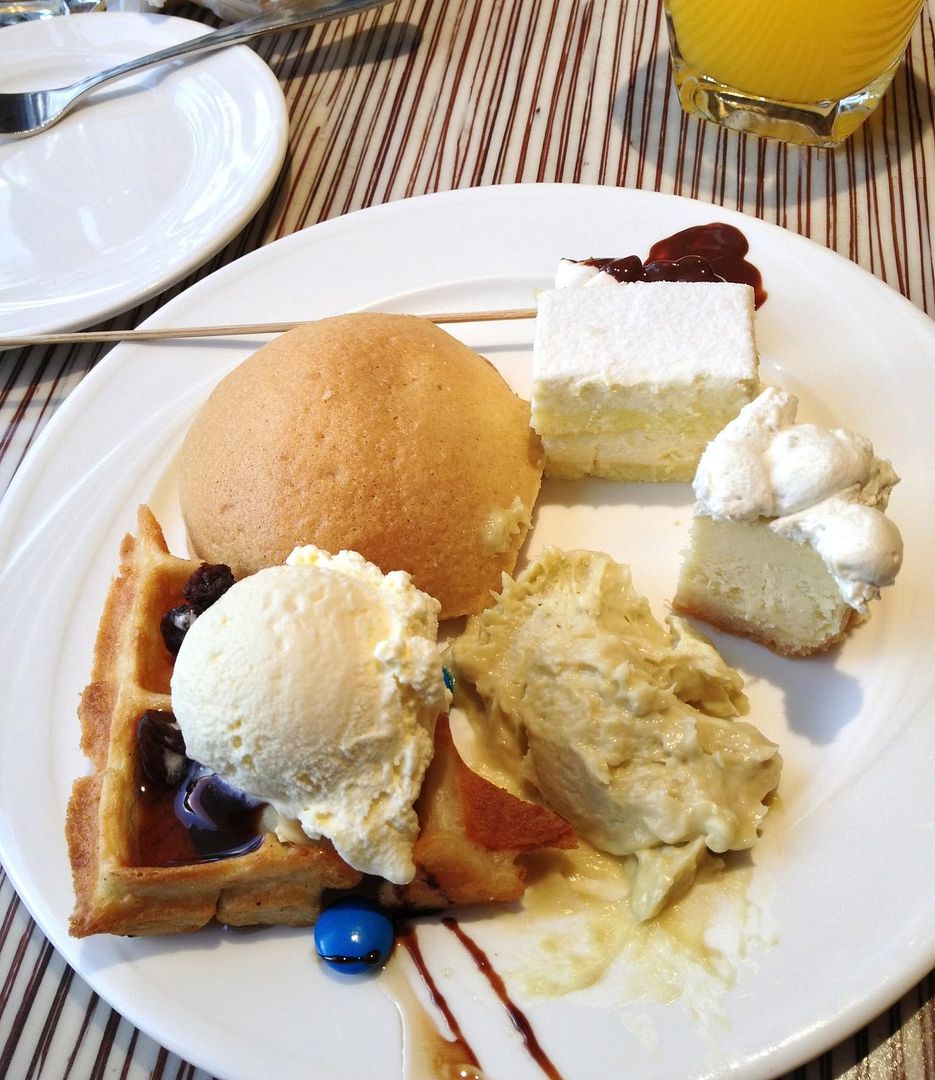 Gluttons!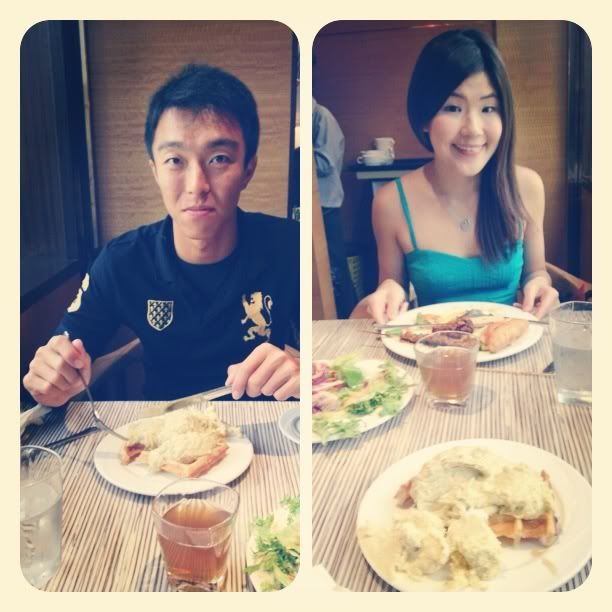 The chandelier lights are too lovely!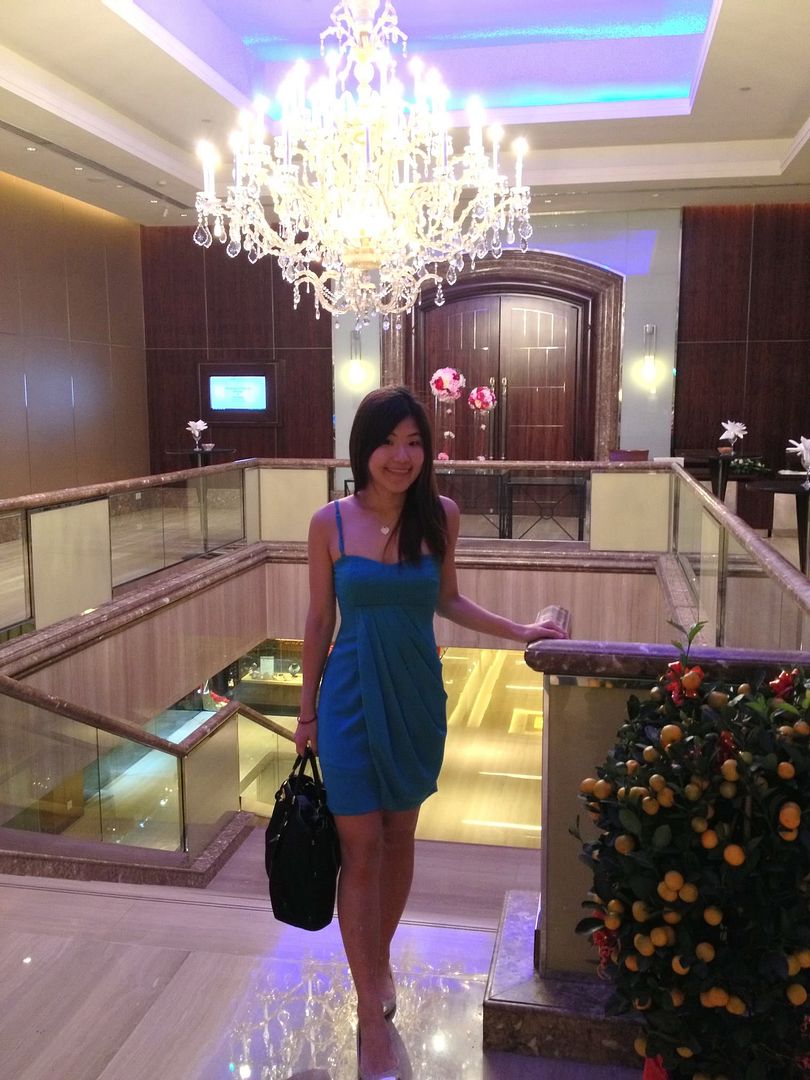 Failed attempt to hide a smile because the photographer could not find the lens.. so our couple pic turned out like that lol.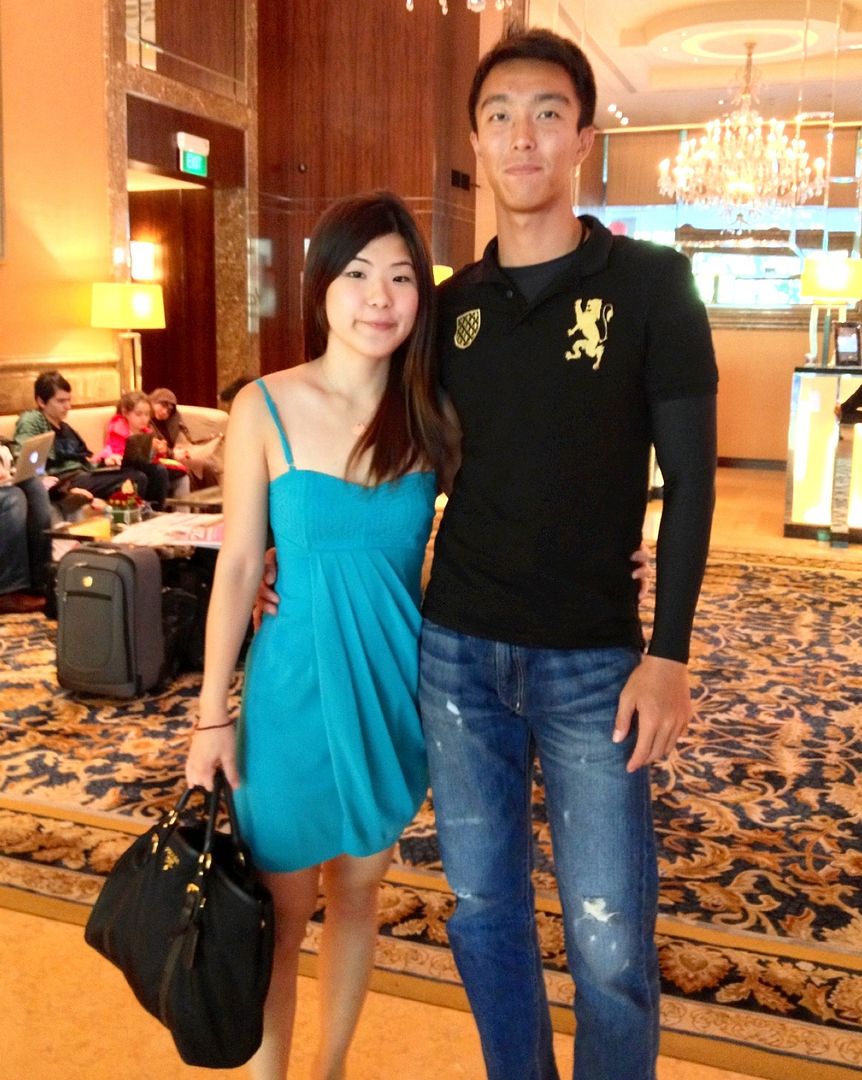 ---
Items received recently (some sold!)
Oh Vola Rosette Dress in Navy (S)
Buying more from Oh Vola recently due to Veron's influence! Items are affordable and quality is not bad so far! Good quality with inning lining and the rosette details (front and back) make it different it is from the usual tank dress. However, it's too big at the sides for me so I sold it already. Fits better for a big UK 8.
Oh Vola Crochet White Dress (S)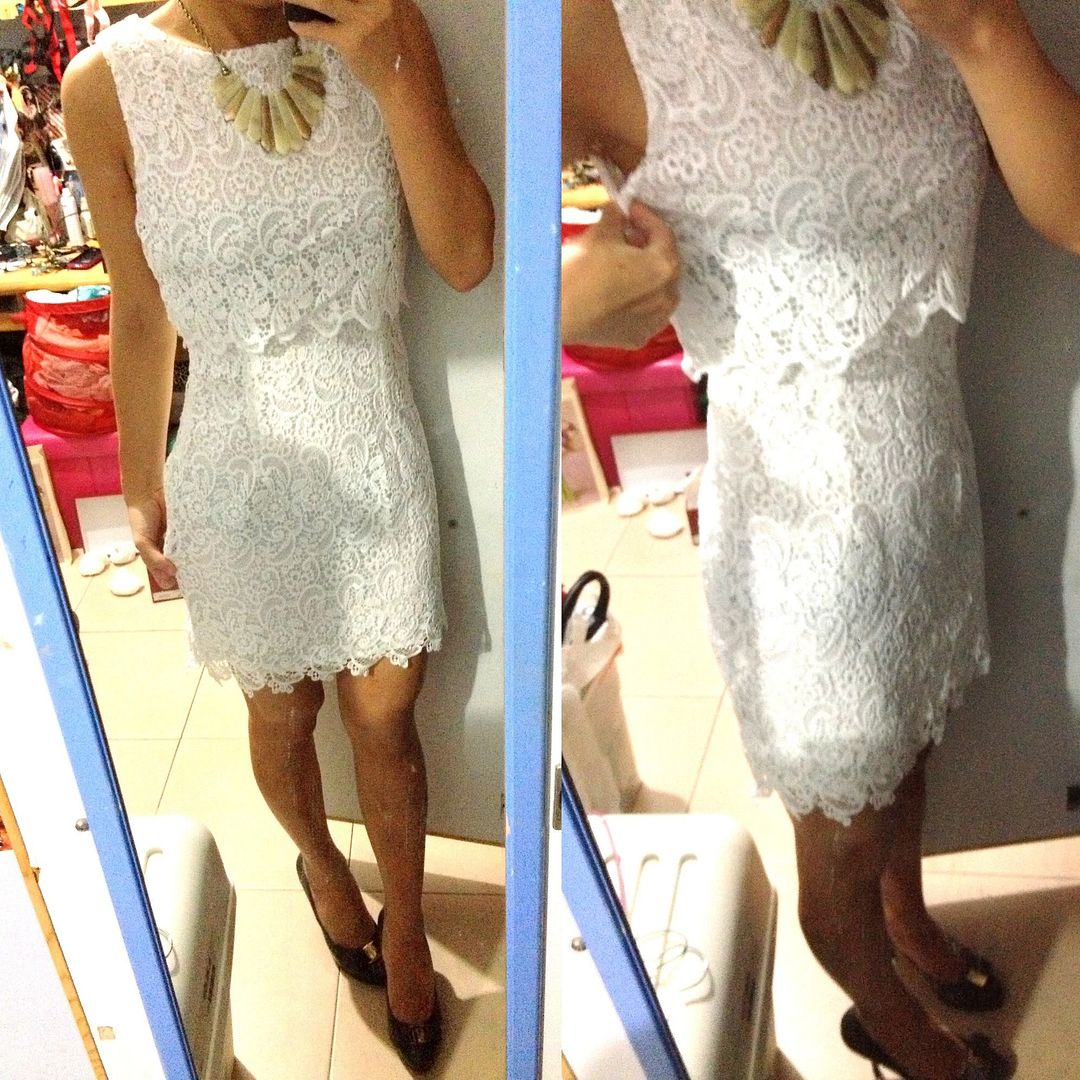 I've been looking out for a full crochet dress in white so I couldn't resist this! I have several lace dresses in white but crochet and lace are different right.
A very lovely dress and worth the $33 paid because the material is good and it comes with two zips even. However, sizing really runs big for this so I brought it for alteration. My alteration aunty said it's not easy to do because of the full crochet front and back.. but crossing my fingers she will do a good job so I can wear it during CNY period and for work too!!!
Her Velvet Vase Imari Embellished Dress (S) & Lavender Piori Embroidered Top
Finally bought something from HVV after a long long time and I'm pleased to know that quality has improved. Pricing still remains affordable despite other blogshops increasing their prices. Cannot resist getting both because I love embroideries and embellishments!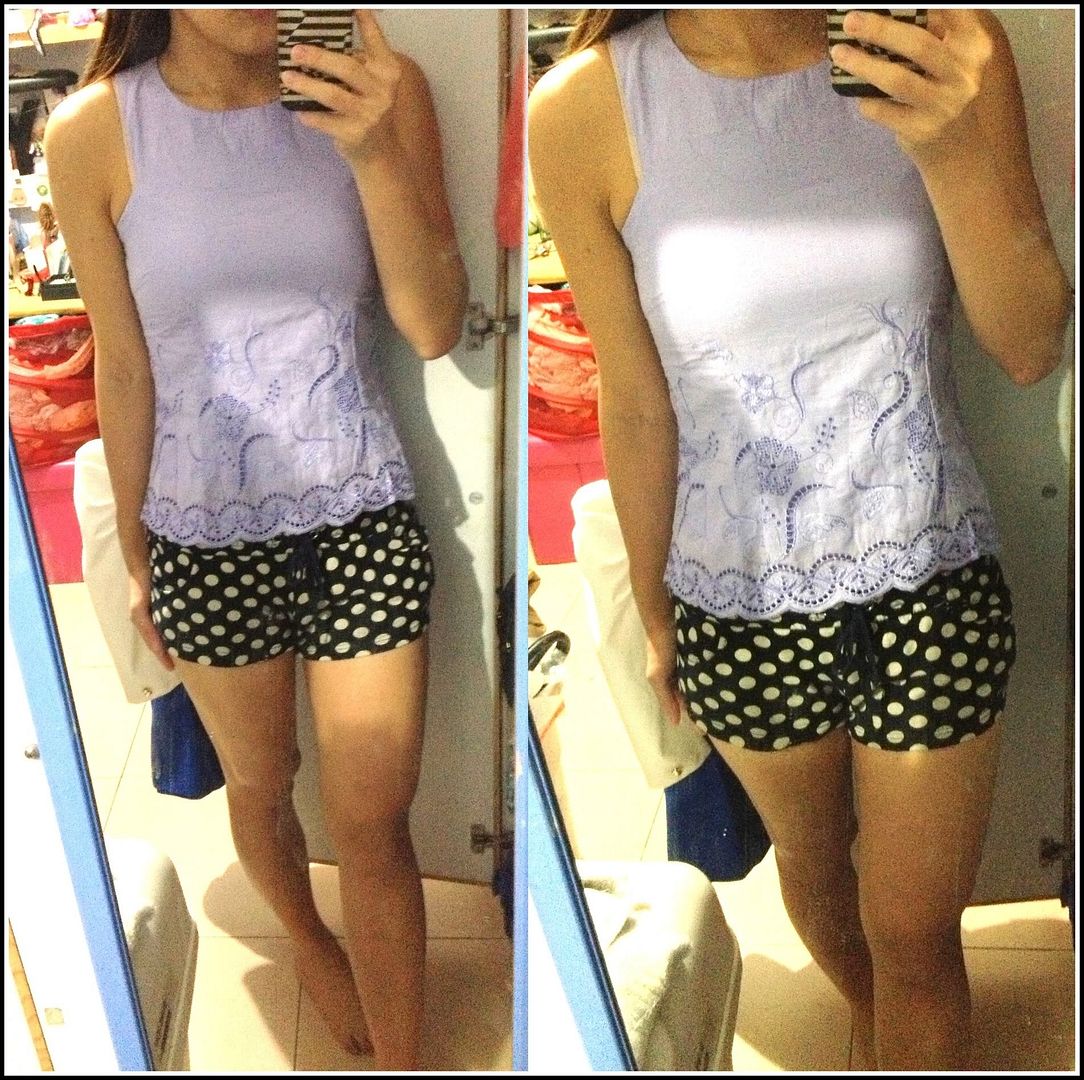 Bought the lavender top to add some colours to the wardrobe (apparently purple, white and red are my lucky colours this year lolol). Very pretty top which fits nicely and comfortably! :) Perfect top to be worn with shorts or with pencil skirts. Comes with lining as well and worth the $24.50 paid!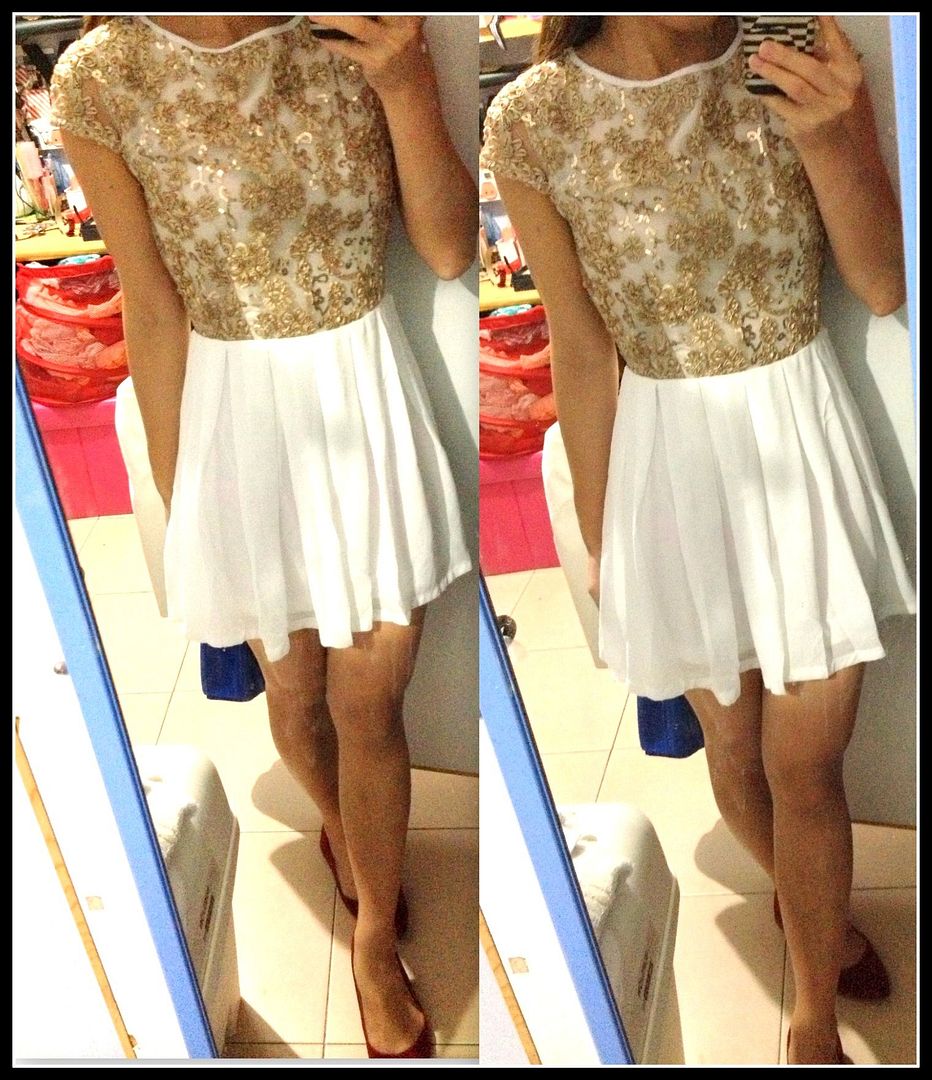 This dress caught my eyes during the FB preview and I decided to get it even though the length is kinda too short for me. And true enough, it's really too short and even with flats, I gonna wear safety shorts inside :(
The embellished details of the top part is really pretty which explain the slightly higher price for this dress. Looks very luxe and elegant.
The dress will be more suitable for girls who are 158cm and below I guess, will be selling it or extending the inner lining length. You can email me at rainbowbangles@gmail.com :)
---
What a long long long entry that was unintended... can't wait for the new year already!
Happy Snake Year and have a wonderful New Year celebrations this year!
HUAT Ah!