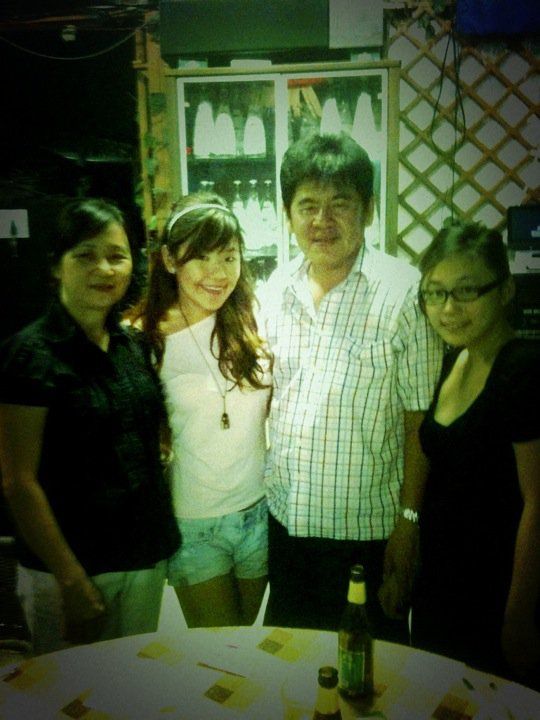 Have always been wanting to blog about my family who meant the world to me :)
We do not show our affections in terms of words nor say "I love you" too often but we are still a close knitted family. My dad has always been a special figure to me since young and my fav man. He has always been that perfect man I l
ook up to in life and I picked up his optimistic & positive traits.
Dad always treats me even better than he treats himself and put my interest before his all the time. He fetch me to school daily during my secondary and JC days even if the location isn't exactly near his workplace. Back in primary school, he would buy our lunch before hand and wait for us to finish them up before sending us home. In secondary school, I wasn't the most diligent child and shown no interest in my studies at all. However, he saved up and bought me my first handphone, first disc man and pink sports shoes even if I do not deserve a single bit of it. My mum was always the disciplinary figure while he was the one who pampered and shielded me from everything. It was really a good balance. I'm glad I sorted my priorities right and did them proud in the end. Till date even when I'm in the working world, he would still make me breakfast daily. I will always feel touched seeing the bread on the table and even my colleagues called it the daddy's bread. Even in my mid-20s, he would still text and speak to me like I'm the girl he carried when young.
Once a daddy's girl, always a daddy girl.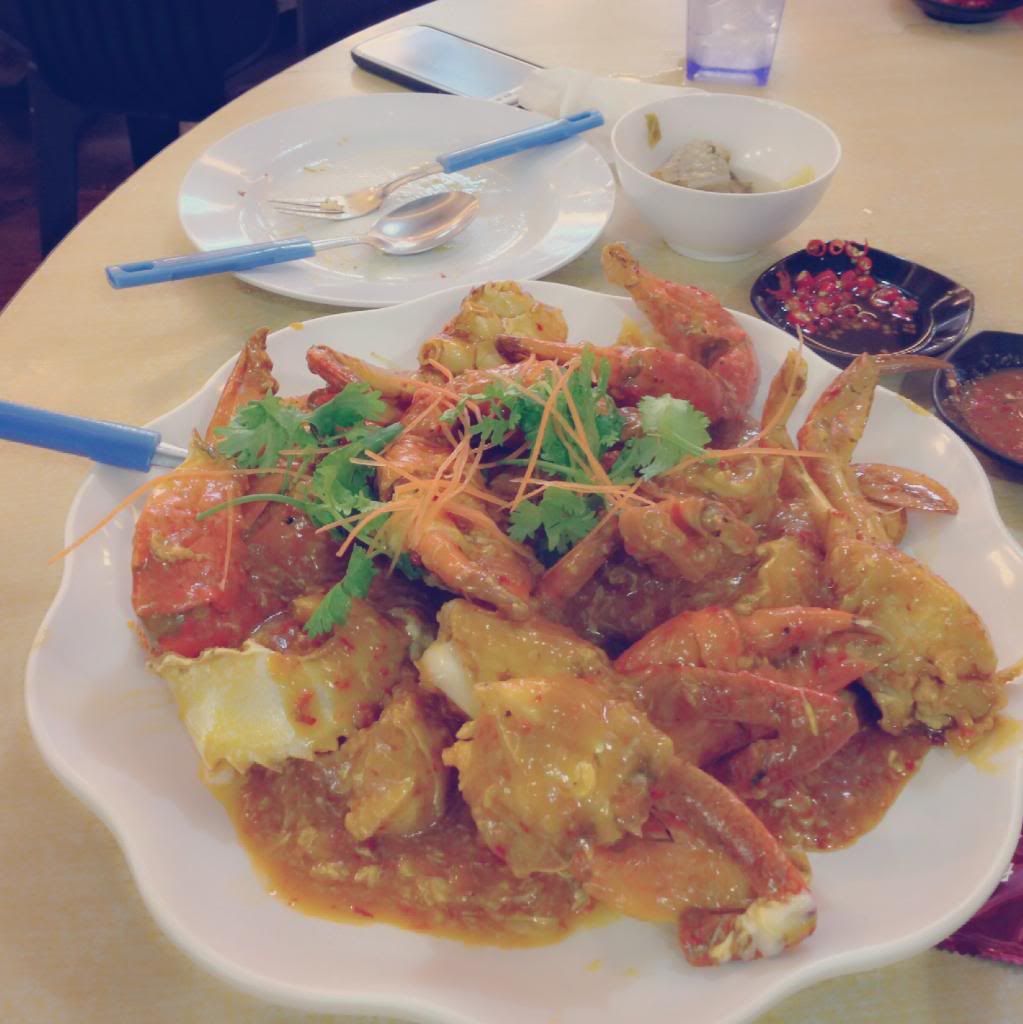 We celebrated Dad's bday last weekend over dinner at his favourite place.
Chilli crabs were always the compulsory dish for our family celebrations! We made it a point to celebrate each other birthdays just like how mum made the effort to cook daily for our dinners. However, this year seems ultra special for us to be with him to celebrate another year of growing older. While eating, I looked at his contented face and recalled how weak he was last year which broke my heart. To be healthy and having dinner together with us would probably his best birthday present this year.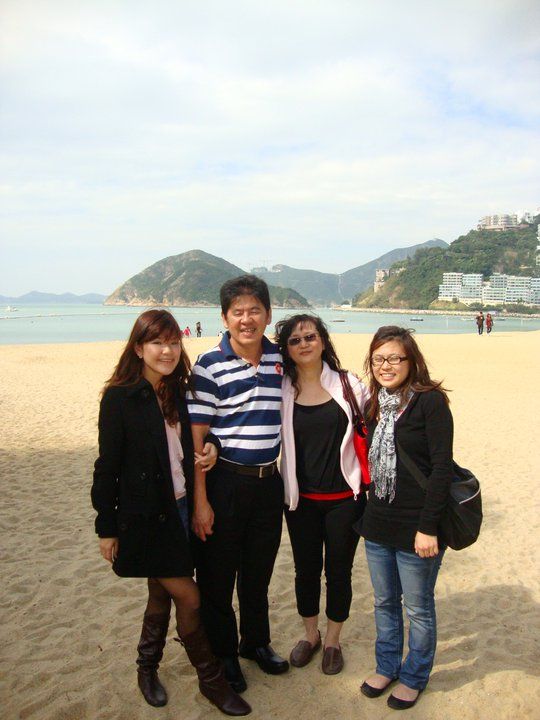 Some of our old family pics which are still my favourite ;)
It's really exciting planning for my next stage in life and preparing for marriage & renovations but seriously, I can't bear to move out. It will probably never be the same anymore. Going to cherish the current arrangement and trying to make the effort to spend more time together with the family ;)
Lilo: "' Ohana " means "family."
"Family" means "no one gets left behind."

---

Psst and guess what brought a smile to my mum's face?


Hello to the
new personalized magnets
on the fridge all thanks to
Tinytiles
for sending me these!
These customized Ceramic tiles magnets are the perfect gift for mum since most of her time is spent in the kitchen whipping up yummy dishes for us.
Just submit your photos to Tinytiles and they will convert your photo memories into
4.5cm x 4.5cm tile magnets.
These pictures can be from your instagram or any pictures from your camera. Just make sure that it's not too grainy as pictures are clear for the best effect. I love that it's hand-made and such gifts are often the most meaningful, like a hand-written card.
Here are the close up pictures that I took of the ceramic tiles. Instead of the common glossy paper that some websites are offering, they are like tiny floor-tiles with your photos printed on top of it ;)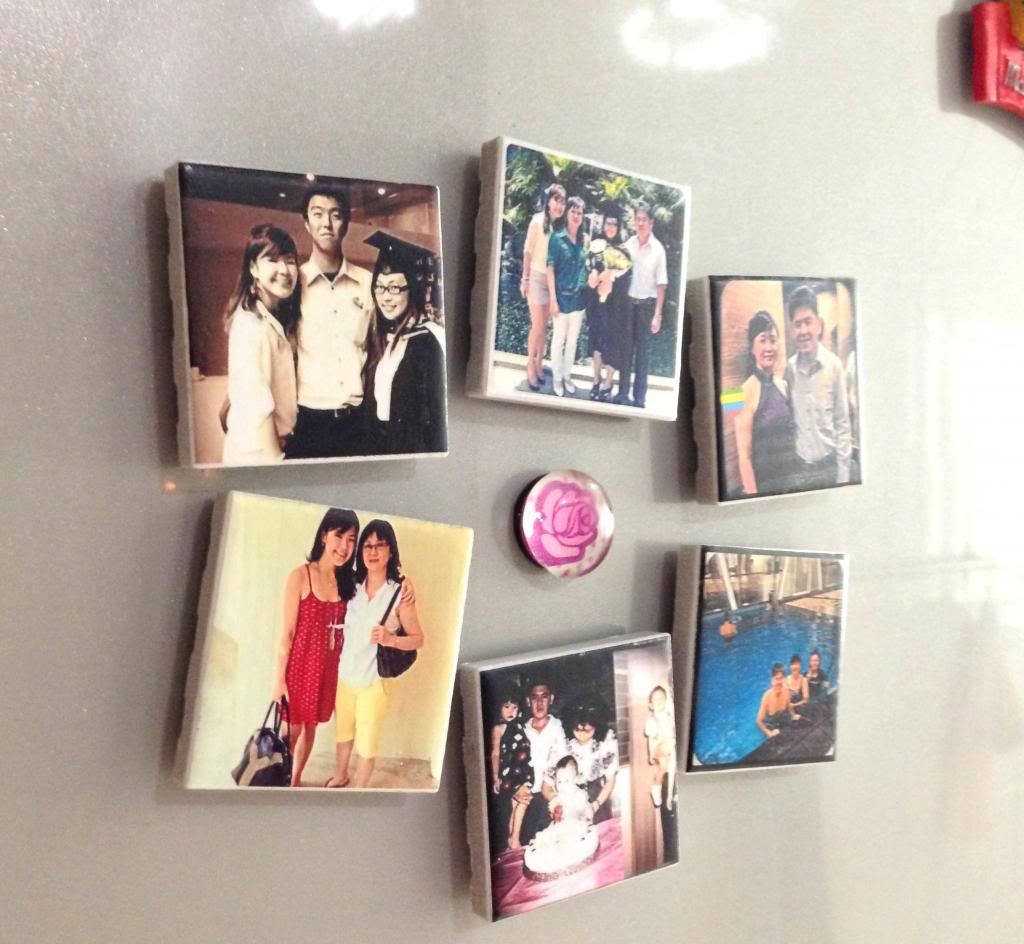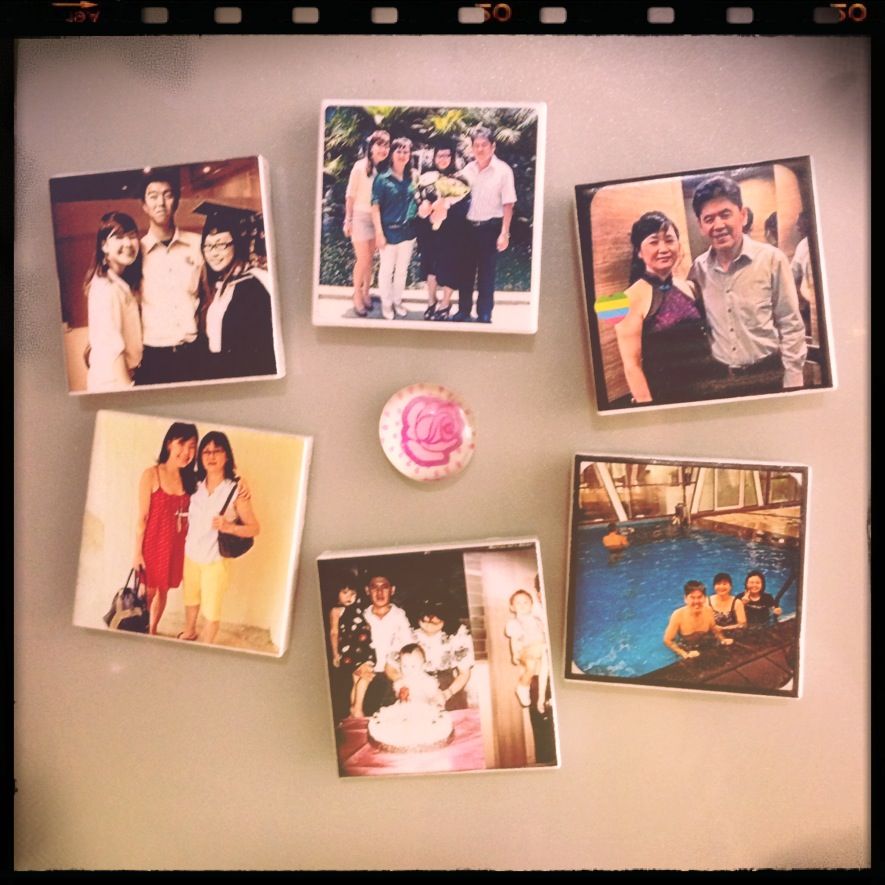 I would say that the quality of the photos is comparable to the previous Portagram pictures I have ordered. Taking in consideration that the ceramic surface is not as smooth as paper, it is not the super sharp effect that you see on your iphone screens. There's a rustic feel to the overall effect which I like!

Yes, we all love taking photos everywhere we go but more often than not, these photo memories get forgotten after we save them in our hard disk or host them on social media channels like Facebook, Instagram etc. So if you miss the physical touch of prints and wish to reminisce about the good ol' days, you can consider this personalized printing service to turn them into tile magnets at an affordable price! :)

Available in non-magnets options as well :)


Get your TINYTILES now HERE! To get 10% off your orders, quote "

eyeletskirt

" & like their Facebook page right now! *Applicable only for orders with 6 tiles and above

Get yours today!