Finally on my favourite topic- BAGS!
I love bags just as much as I love shoes, which explains why I can never have the "last" bag ever no matter how hard I try. I rotate my bag weekly because it's too much trouble to change it daily, knowing how careless I am. I will probably leave behind some sweets, lipbalm in a compartment or miss out my office keys. Yet, I rotate it weekly so that they won't get too worn out and others get a chance to see daylight! Started my bag shopping in University after getting a Coach tote bag and usually I don't regret my decisions.
Here's the bag of the week!
Featured bag: Proenza Schouler
Size: Medium
Colour: Orchid Colour with Gold Hardware
Price:

$2,100




Bought on Reebonz, 2012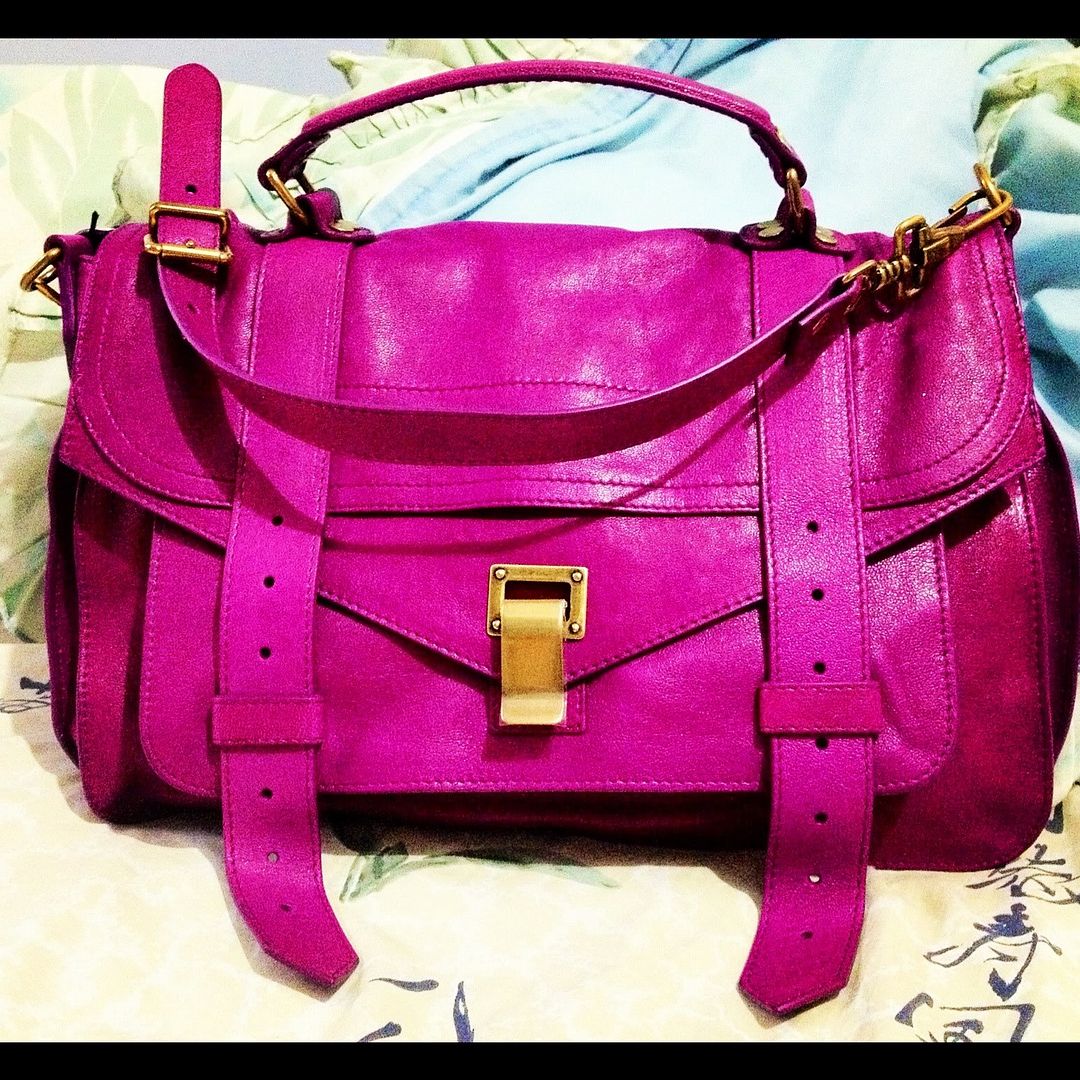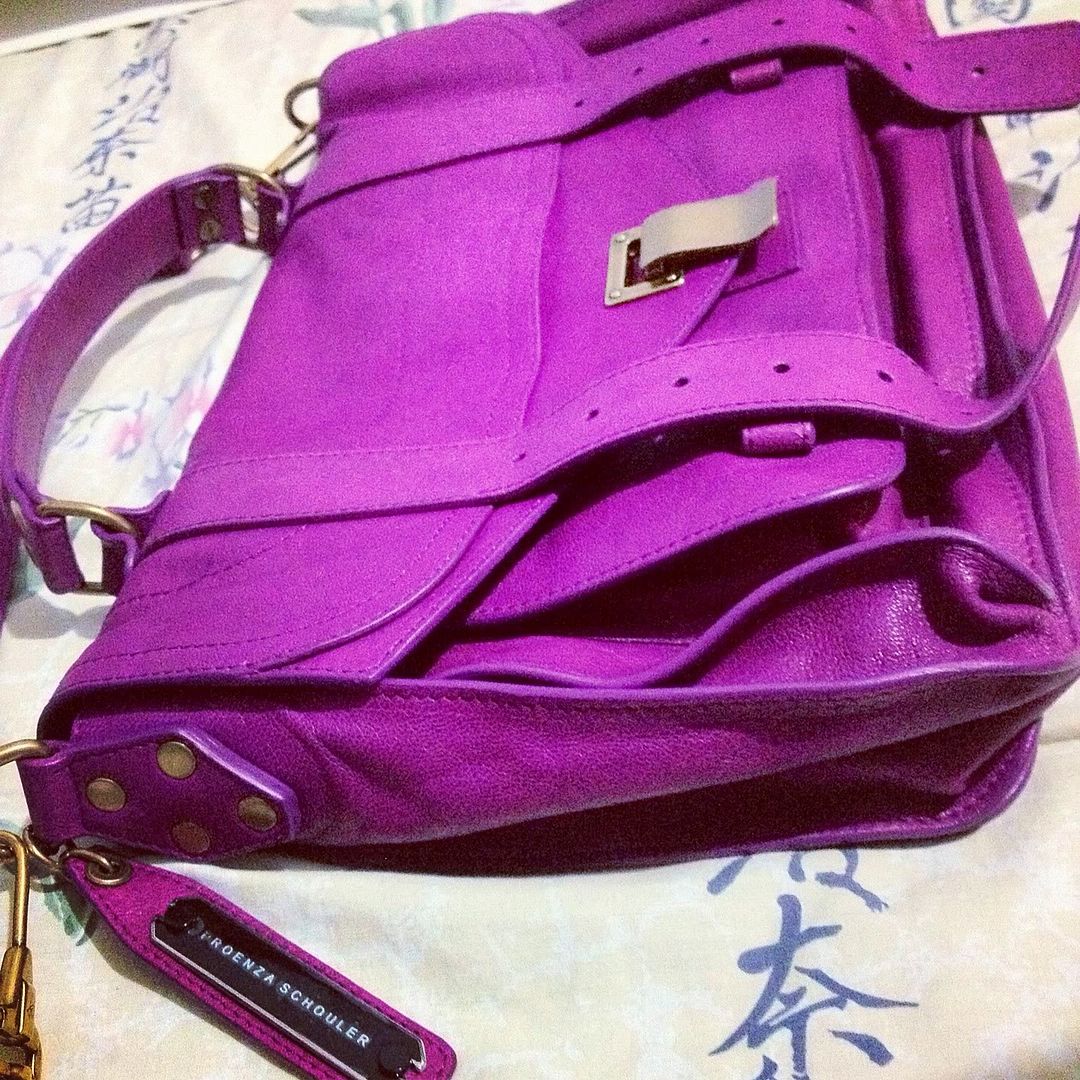 It was love at first sight for this bag due to its colour and probably the most impulsive purchase. Proenza Schouler has never been one of the bag brands on my lust list unlike Balenciaga which I have been researching online for ages. However when I chanced upon this baby, I was sold. I was swooned by its bold purple/fuschia colour, which was lacking in my current bag collection. Also, I was attracted to its messenger style which is very similar to Mulberry but I feel this is definitely more unique. Initially, I was worried that this could be too casual and might not match my dressing that well. However, I can imagine pairing it with a monochrome work outfit on weekdays and with shorts or teeshirt-and-jeans combination on weekends. What not to love? So, I caved in despite the price tag and didn't regret a single bit.
Pros
Storage Space – I like big bags because I have too many things to bring around. However, this bag is smaller than what it was portrayed online but the size is still perfect for me. It's big enough for an A4 magazine or Ipad though I wouldn't recommend this size if you need to slot in a lot of work documents. There are three compartments as well for me to categorise my stuffs. The largest compartment would be for my wallet and barangs, second compartment for my phone, and third for miscellaneous stuffs. Much easier to fish out things from my bag unlike Longchamp bags.

Looks good when carried on the arm, on shoulder or sling across!

Leather is of high quality and really soft. Didn't get really slouchy unlike my other Miumiu bow satchel bag. I stuff paper into it and put it into a dustbag afte

r every use. So far, the leather gets softer and softer without changing colour!

Length of the strap is perfect, not too long or short for my 163cm frame.

Not heavy when carried
Cons
Not the right size or bag for you to put too much barangs like your gym clothes and work documents etc. Perhaps a large size would be better (but personally I find the large abit too huge) or a Balenciaga.

Slight prone to scratches - I wiped it a apple leather cleaner/conditioner from lovingmybags.com once every two months and it's as good as new so far.
Wore it the whole week for work & play!
H&M nautical dress & belt // Zara shoes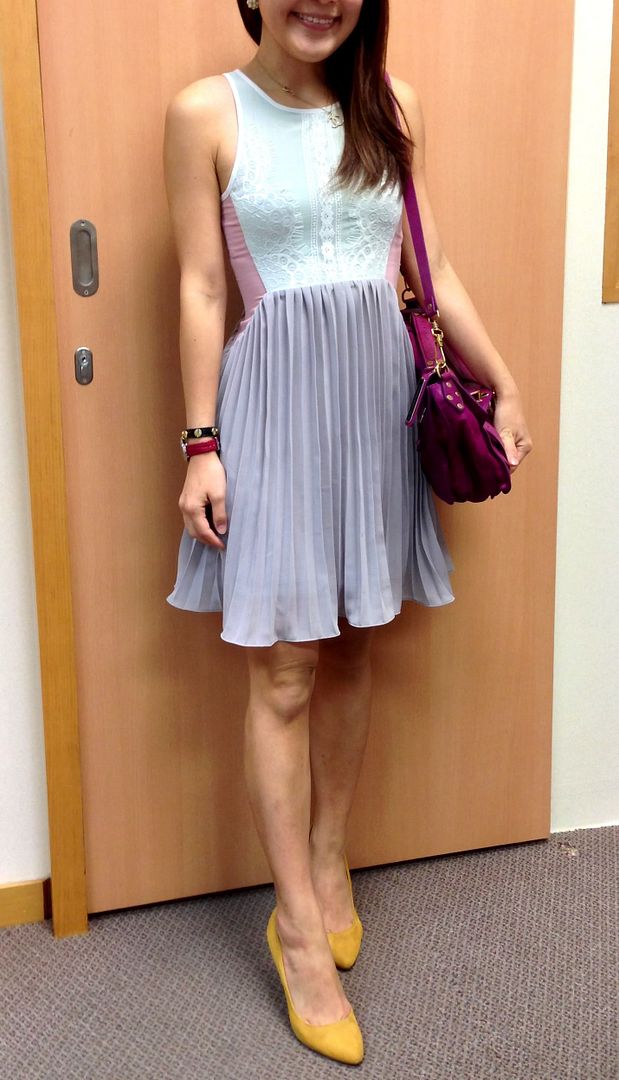 SMooch dress - super love this dress! // Zara heels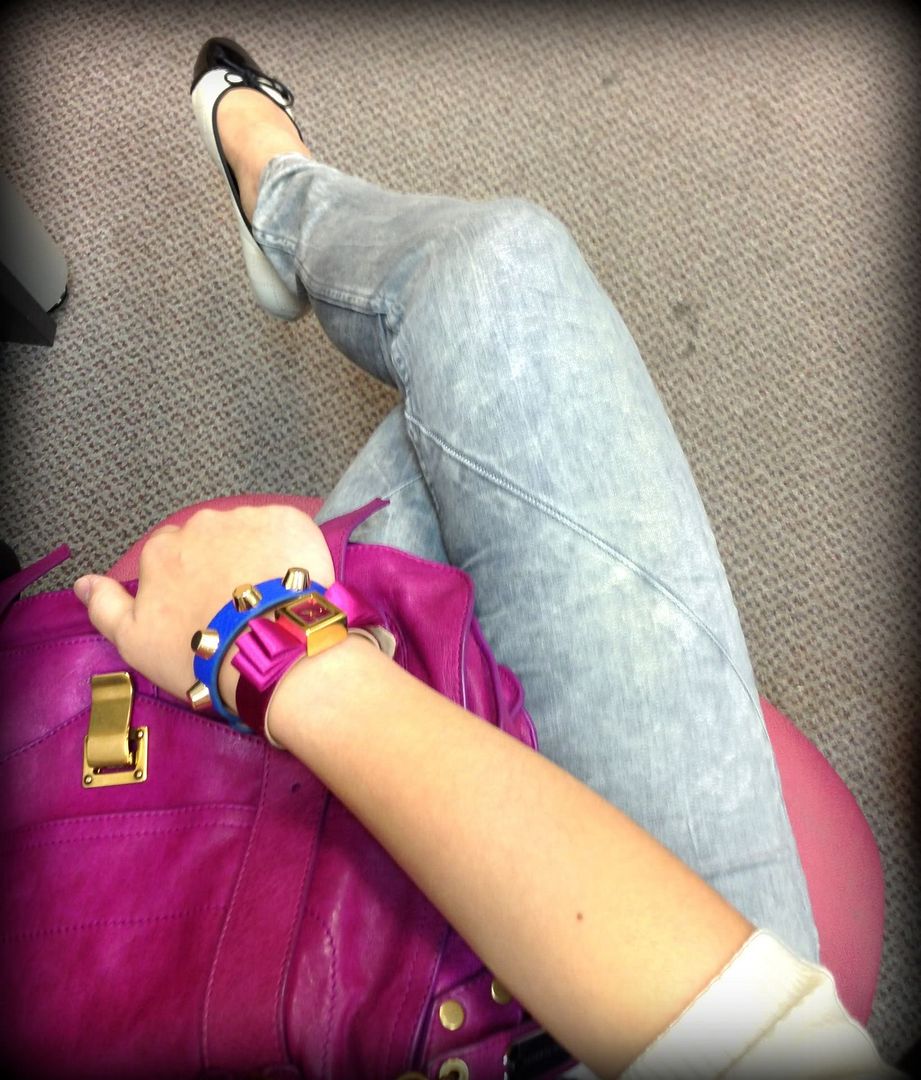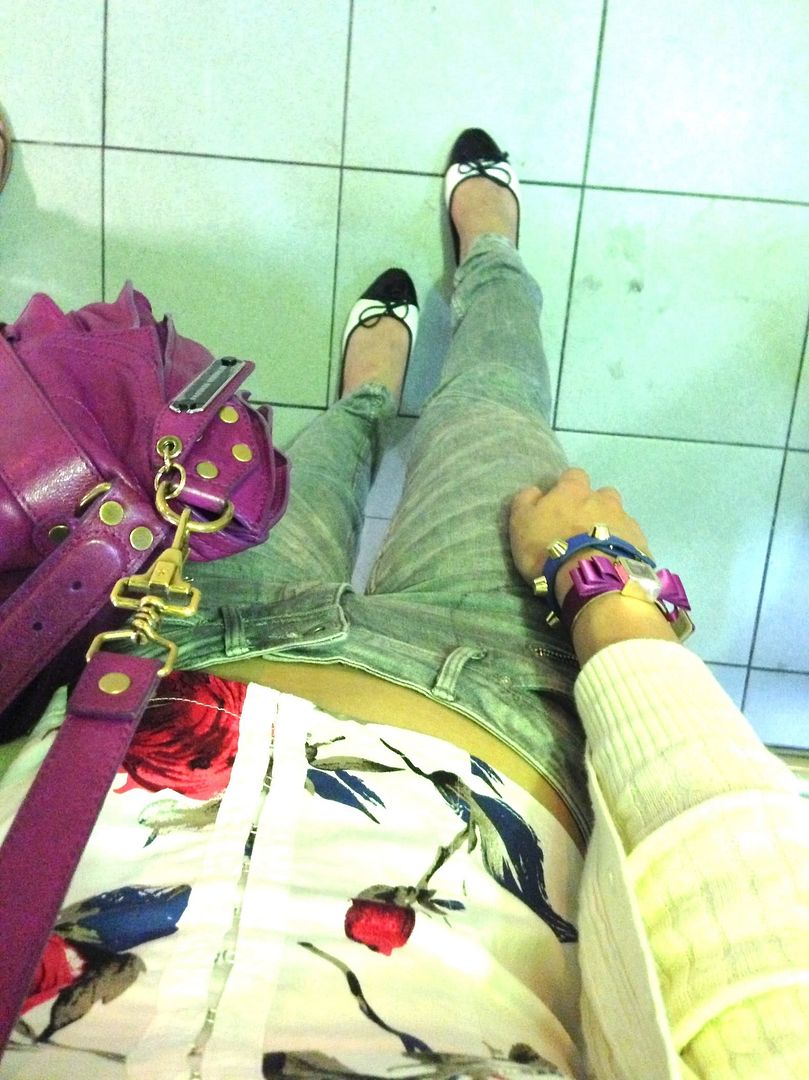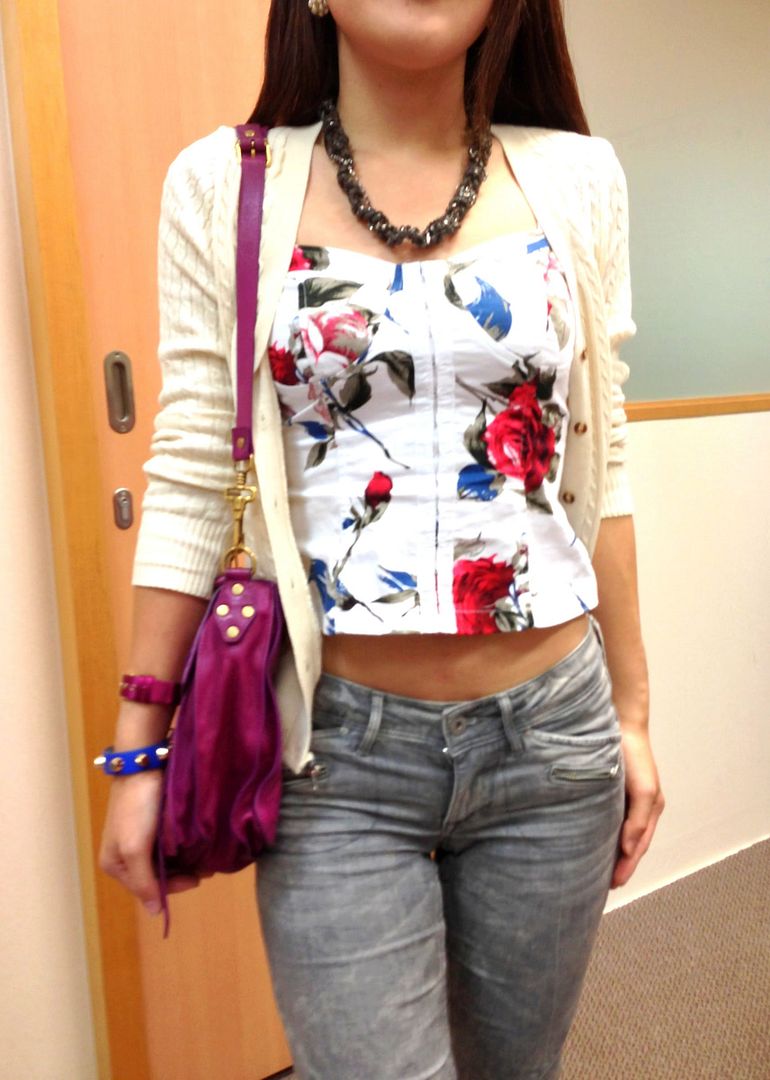 HK cardigan // H&M jeans // LRH top // M)phosis necklace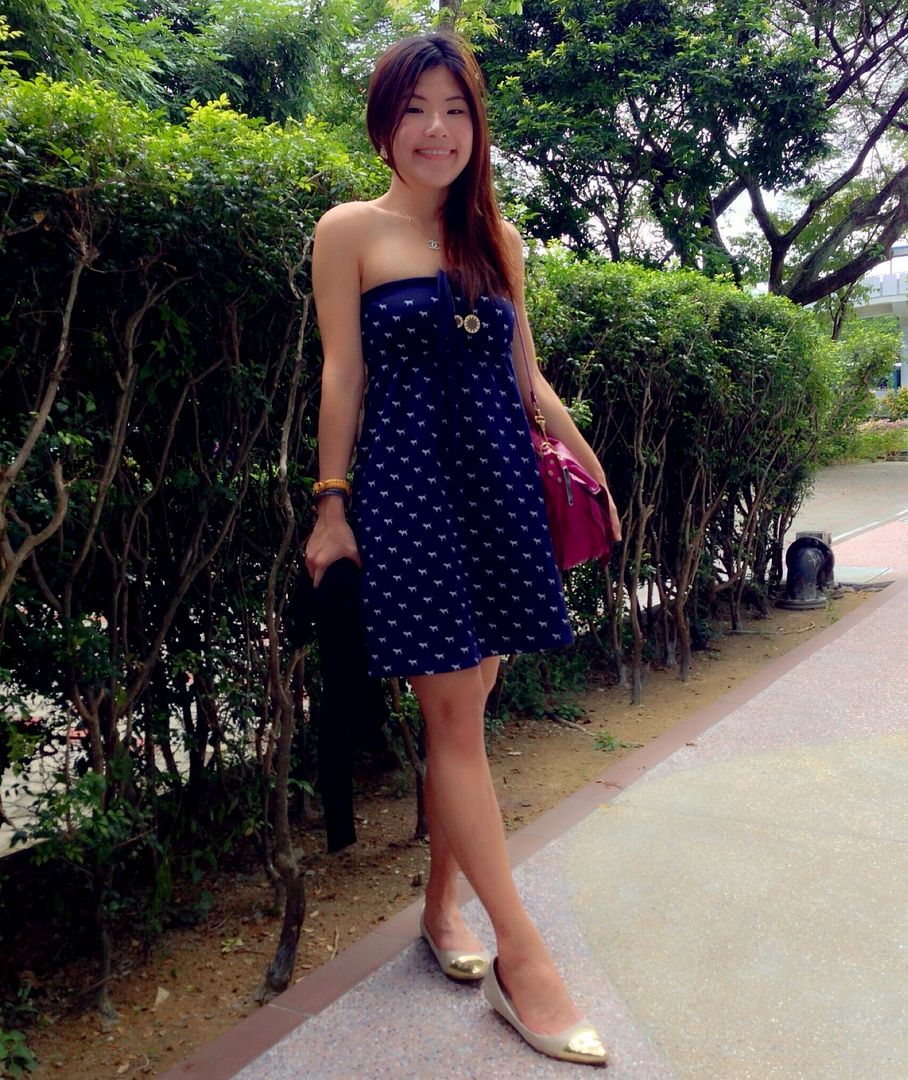 Victoria Secrets dress // LB flats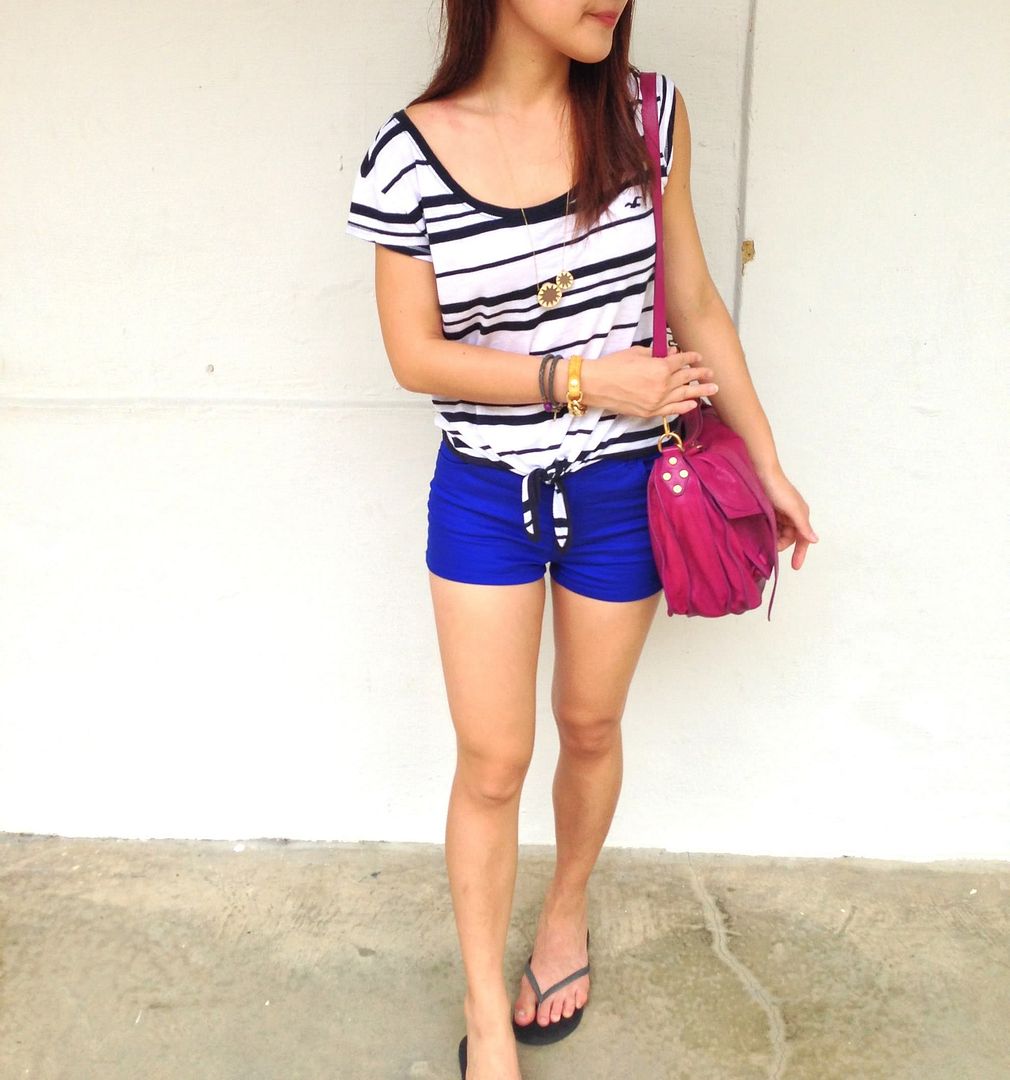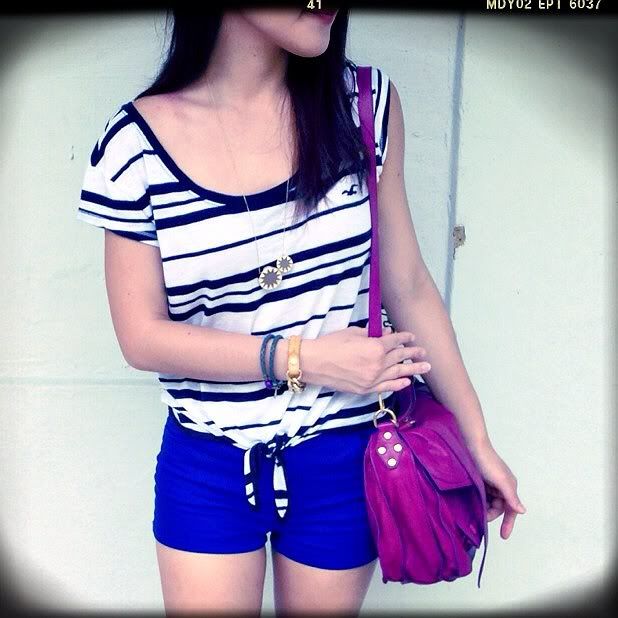 Hollister Top // H&M shorts // HOH necklace
---
Hopefully the above review has helped those who are considering to get one. Bag shopping can be tricky but I feel that it has to suit your lifestyle and dressing for it to be an investment. Pick a colour that is lacking in your current bag collection and can complement your wardrobe colours!