It's skincare talk again and today, I will be sharing more about something extremely important in our skincare/make-up regime - SUNSCREEN!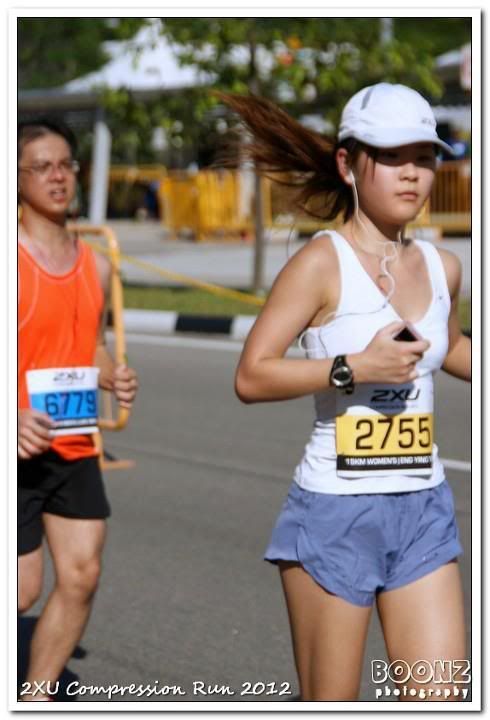 To be honest, I used to commit this horrible mistake of skipping this super essential step in my regime when I'm rushing for time every morning (almost daily). Every morning while preparing for work, I would just proceed to my concealer and eyeliner after my moisturizer without putting on the sunscreen. Big mistake as the sun is extremely damaging to our skin and spots may appear on your face when you grow older! I do alot of sports and morning runs so my poor skin was tortured under the skin directly. However after chancing on an article in Shape mag, I decided to be more diligent before it's too late!
The reasons why I dread sunscreen is that it always seems to take longer than usual to absorb fully into the skin (zzzz) and sometimes cause a white overcast into the skin (double zzzz). I have dry skin on my T-zones and often my skin felt oilier after putting on suncreen.
My ideal sunscreen was one with high Sun Protection Factor (SPF) and light on the skin, but somehow I need to compromise either one aspect.


I am currently using the
SK-II sunblock and Aqualabel sunscreen
which I rotate around. SK-II sunblock has SPF 35+, extremely light-weight on the skin and absorbs well within minutes. It was my best friend so I used it during daytime. On the other hand, Aqualabel has SPF 50+ and takes longer to absorb into my skin, so I used it on days where I do outdoor sports.
So.. I was extremely glad to have an alternative sunscreen to be introduced to me. Thank you Biore for allowing me to be one of the first in Singapore to try this before it was launched locally!
Meet Biore UV Watery Essence (SPF 50+)!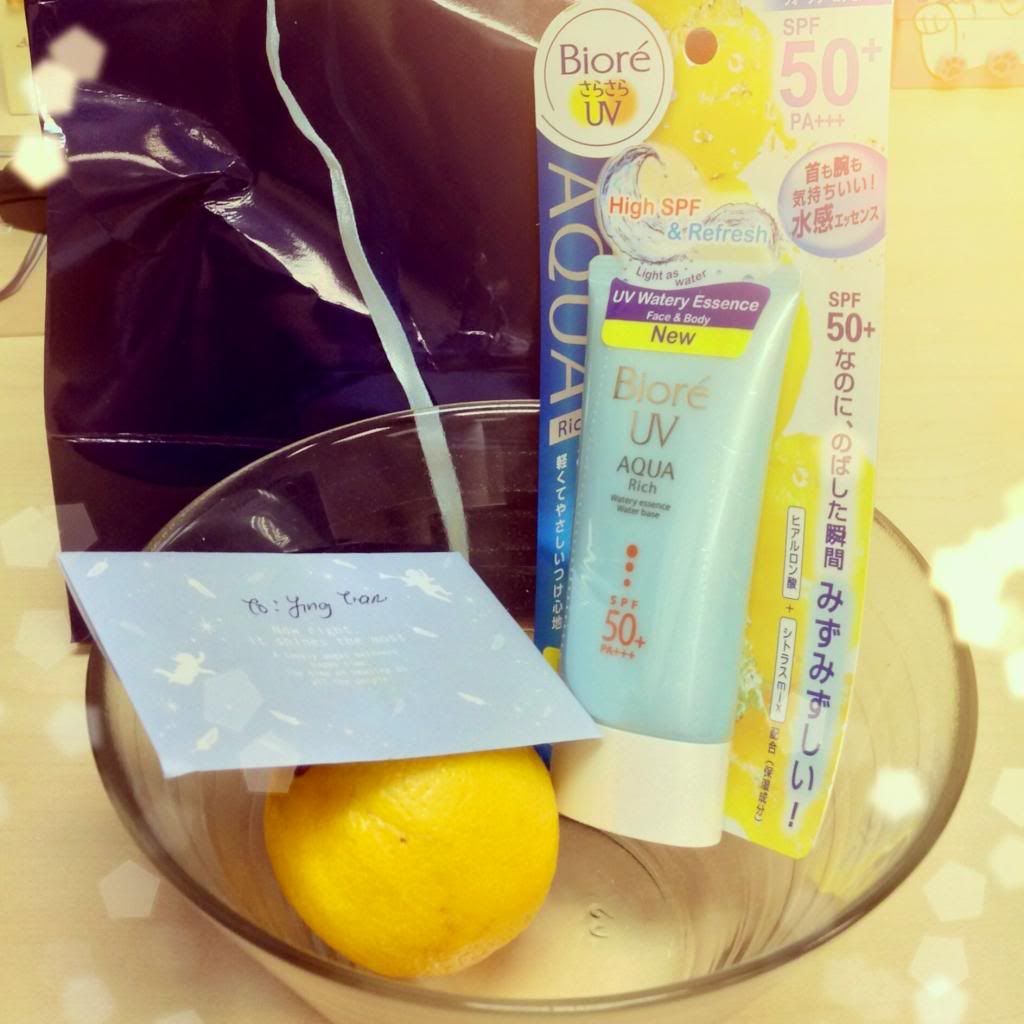 This sunscreen is the No. 1 Sunscreen in Japan and has won multiple awards in Asia and some of them are Japan Cosme in 2011, Top Beauty Magazine in Japan VOCE's Top Pick & Biteki Skincare Award!
So what's so fantastic about the product? Let's take a look at its claims:-
1) SPF 50+ and a superior long-lasting long double UV Block
2) Super light and refreshing, feels nothing on the skin
3) Hydrates & softens the skin (hyaluronic acid & citrus extract)
The above three points were enough for me to review it immediately!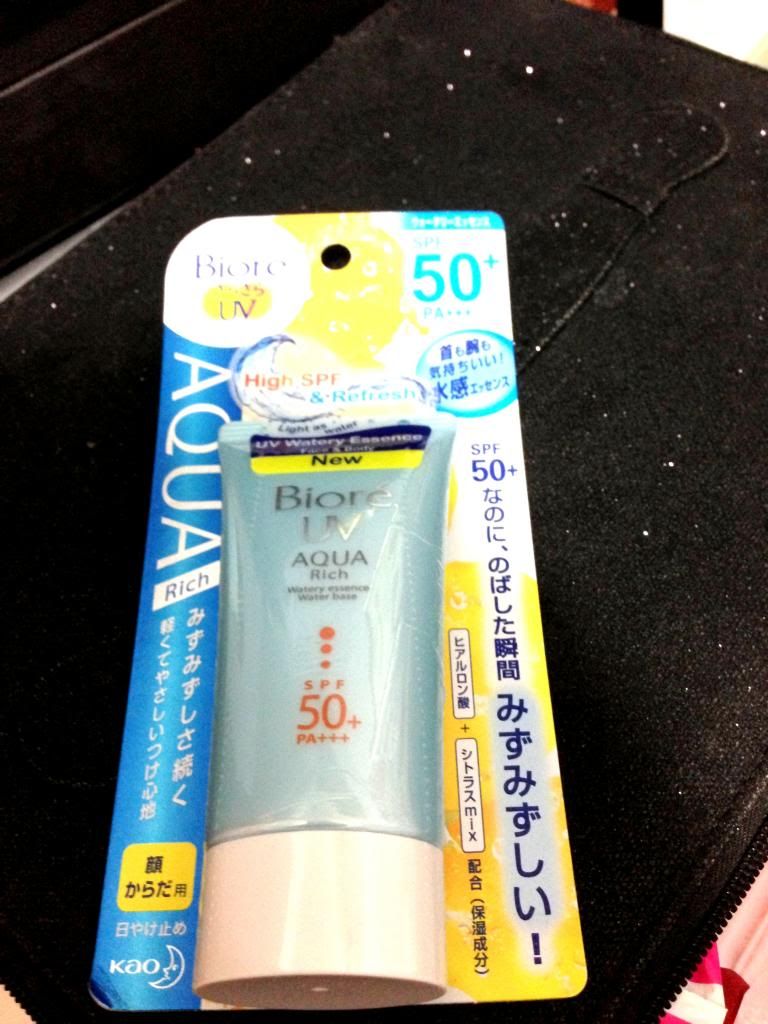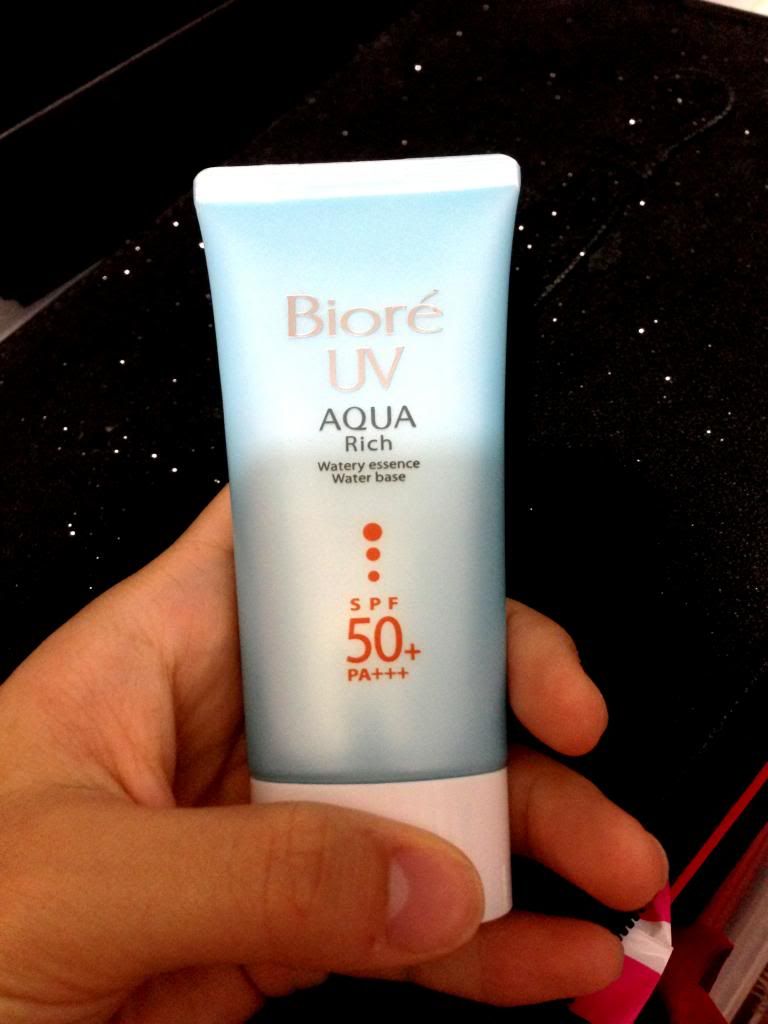 Introducing Biore UV Watery Essence (SPF 50+) against my other sunscreens that I'm using now - SK 2 UV protection (SPF 35+) & Aqualabel sunscreen (SPF 50+)
After two rubs of the sunscreen into the skin with the first two sunscreen almost disappearing into the skin..
After the third rub, Biore UV Watery Essence gets absorbed instantly into the skin without being too creamy or greasy on the skin!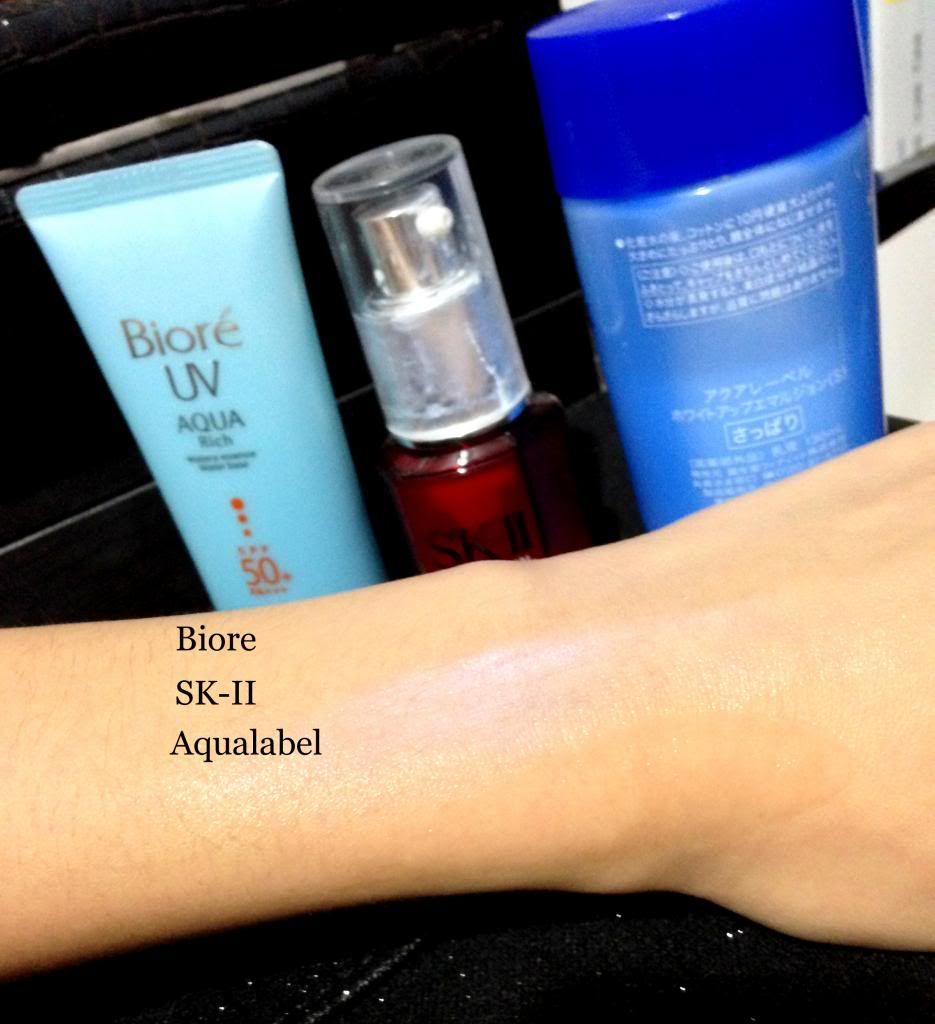 The best part about the sunblock is that it absorbs beautifully into the skin and has texture that turns into water when layered on. It doesn't leave a white overcast on your skin too!!!
So is SPF 50 sufficient for your skin? It depends on your kind of skintone.
To calculate the total protection time you get, here's the formula!
For light skins, it's SPF x 10 minutes
For average skin,it's SPF x 15 minutes
For tanned skin, it's SPF x 20 minutes
So which means for tanned skins girls,
SPF 50 x 20 minutes = 1,000 mins / 16.6 hours of protection.
It's now part of my skincare x make up regime!
Cleanser - Laneige/SKII toner - SKII Facial Treatment Essence - SKII Celumination Essence - SKII Skin Signature Moisturiser / Aqualabel Moisuturer -
Biore UV Watery Essence
Been using it for the last 2 weeks and I really love how it fits into my lifestyle. That's very important about a product as it needs to feel right and feels good on your skin! It glides instantly and save me alot of time, while protecting my skin. Also a bonus point would be that it also hydrates and softens your skin! My skin feels much softer after using it instead of oilier!
Using it after gym!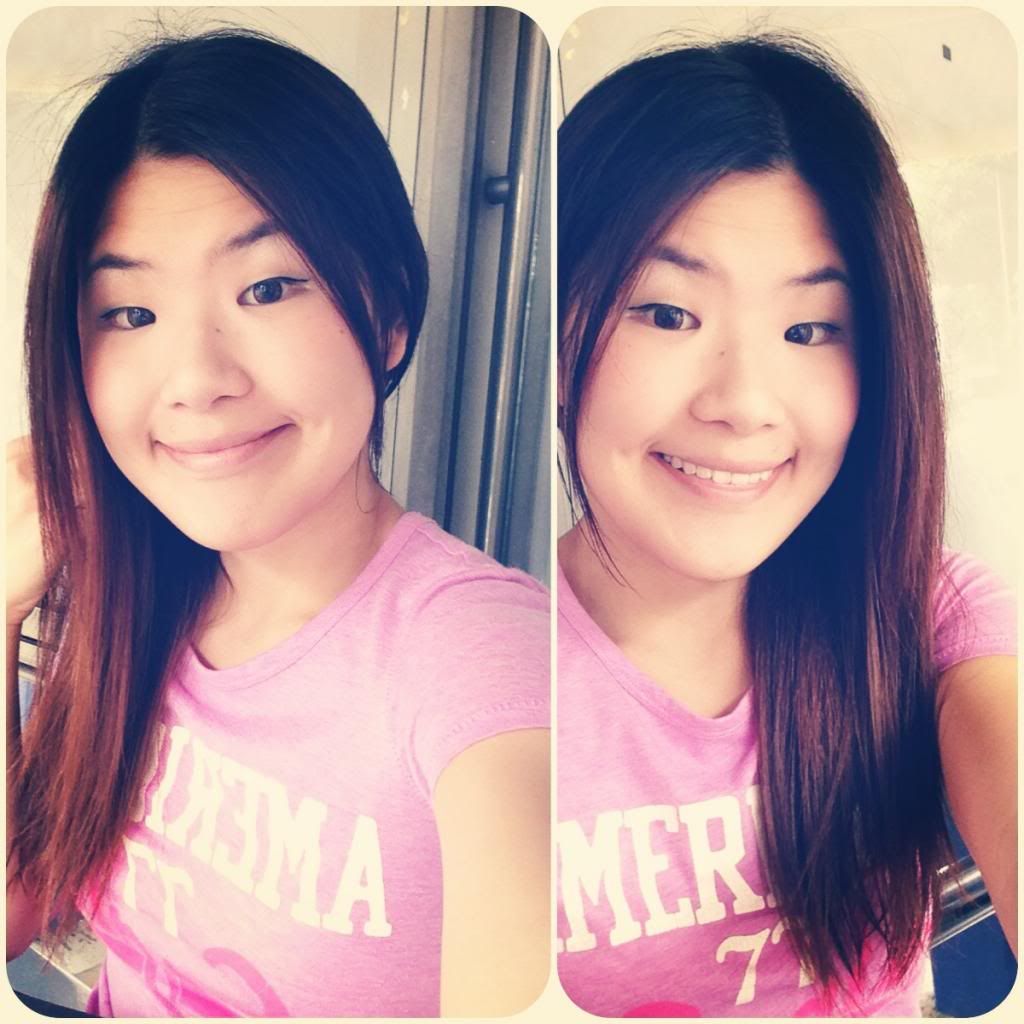 Using it before work!
Get your sunscreen now to protect your skin and for an invisible, weightless finish today!
Best part? It's retailing for just $18.90 and available at selected supermarkets/hypermarkets & pharmacies.
Now, you can exercise hard while protecting your skin with Biore sunscreen!