I never count my calories because life is too short to starve yourself too much. My fav indulgences are often not on the "healthy" list like bubble tea and fast food! Being a foodie is probably the key reason to why I exercise like mad ! On days where I eat slightly more, I will make it a point to run longer distance the next day or add in a pump class. So eat first, exercise later.. or exercise first, eat later!

Weekends is the only time we date so it usually involves lots of eating hahaha. -stares at belly- We finally checked out 49 Seats, a cafe which was on our list for ages!

Wore out my new romper from TE, one of my fav online shops ;)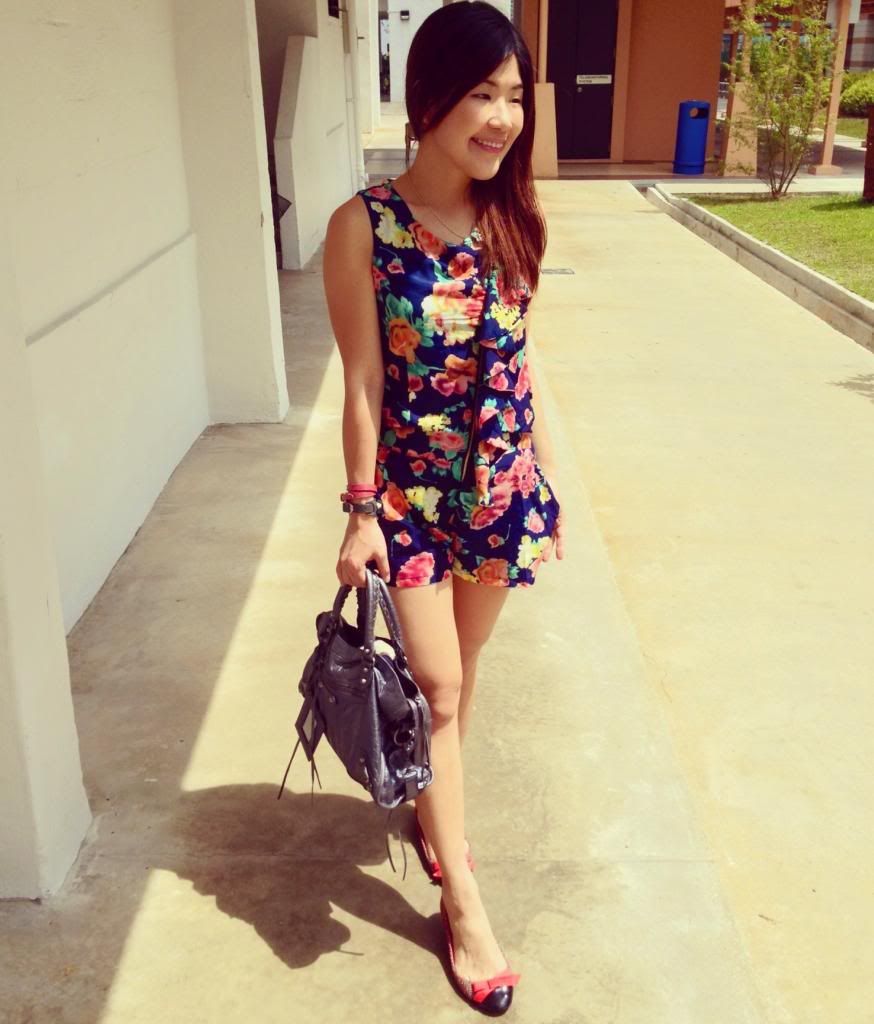 49 Seats
49 Kreta Ayer Road
Tel: 62254332
Nearest MRT was Chinatown and we made our way there right after our movies. We watch at least 1-2 movies every week because there's not much things to do in Singapore haha. Do watch the Wizard of Oz and Jack & the Giant Slayer if you haven't because they are too too good!


Outside 49 Seats, right beside Drink Culture. Not hard to locate and you will be greeted by curtains and some out-door seats.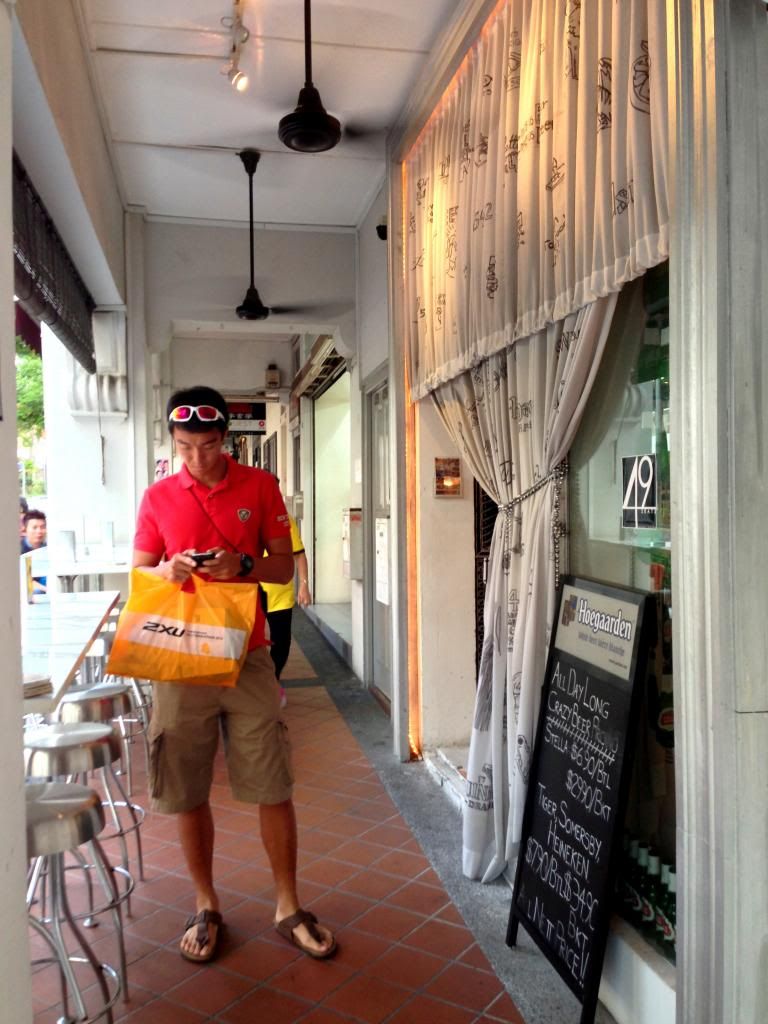 Pretty cosy interior with exactly 49 seats inside.
We didn't make reservations but were lucky to go in immediately at about 4pm on Saturday. I heard that there will usually be queues during dinner time so it's best to book ;)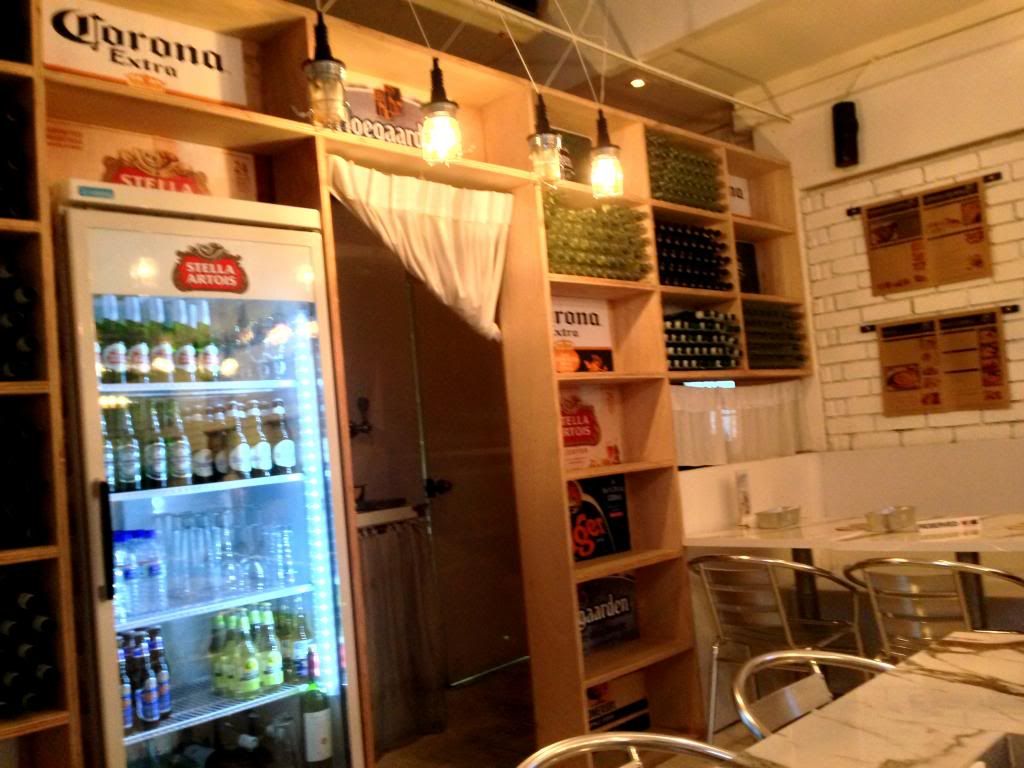 Highlight of the place besides its famous pasta was the cheap cheap beer! *slurps*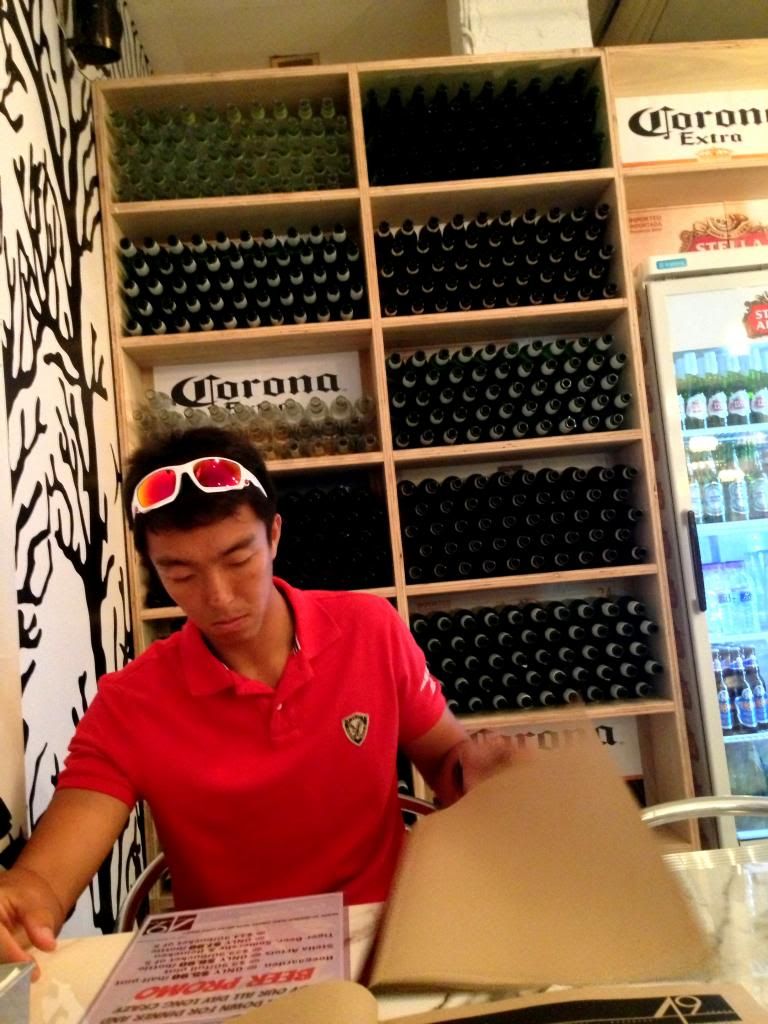 I actually decided on my food before entering haha. Tom Yam Pasta!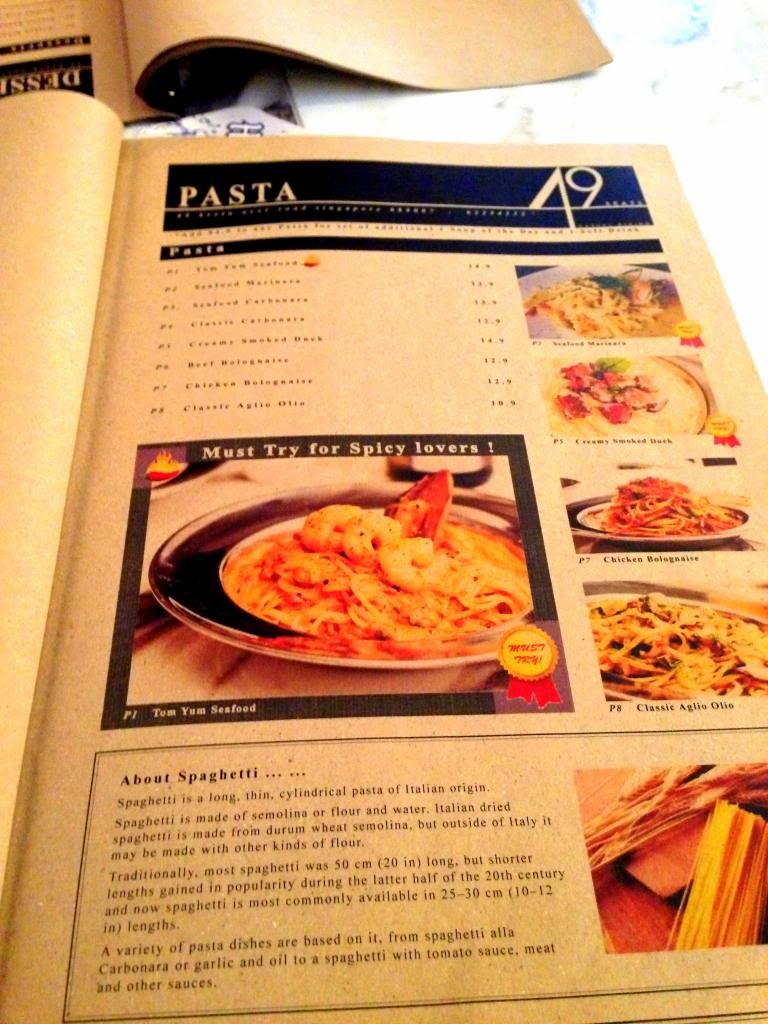 Cheese fries were priced at $7 and they had 20% off that dish that day. Not too bad and the portion was pretty generous as well. If you like KFC cheese fries, you should like this as well.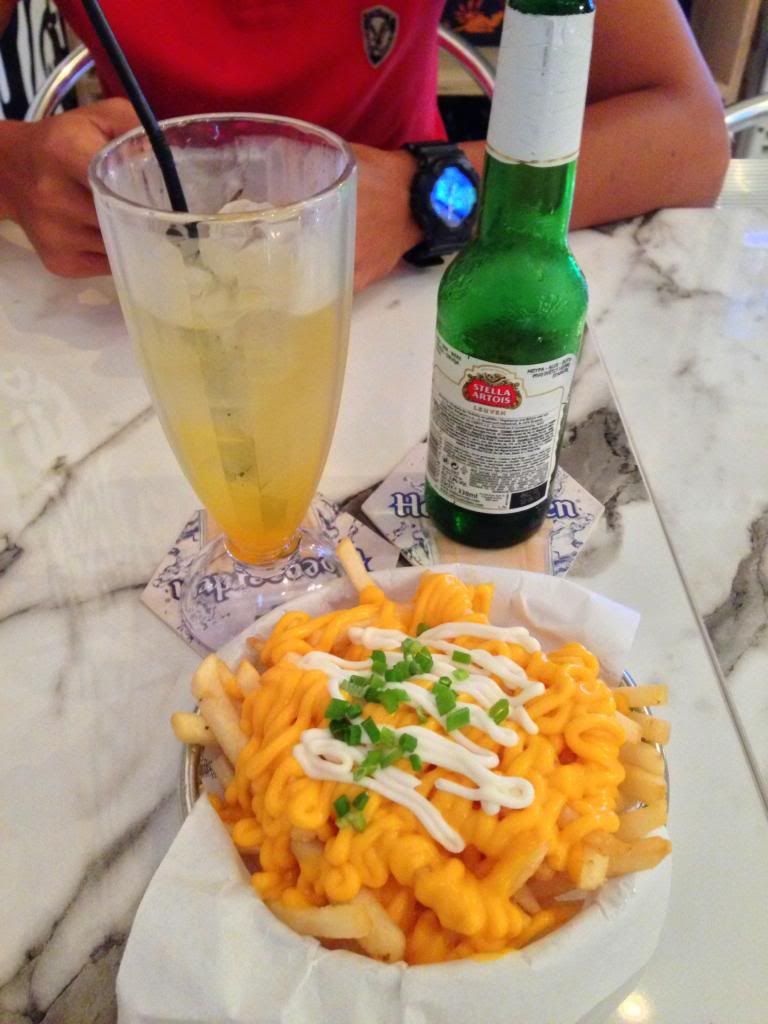 My Tom yam pasta! Tastes really really good! They warned about it being really spicy so I opted for moderate spiciness. The spiciness was manageable so I will opt for extra spicy next time!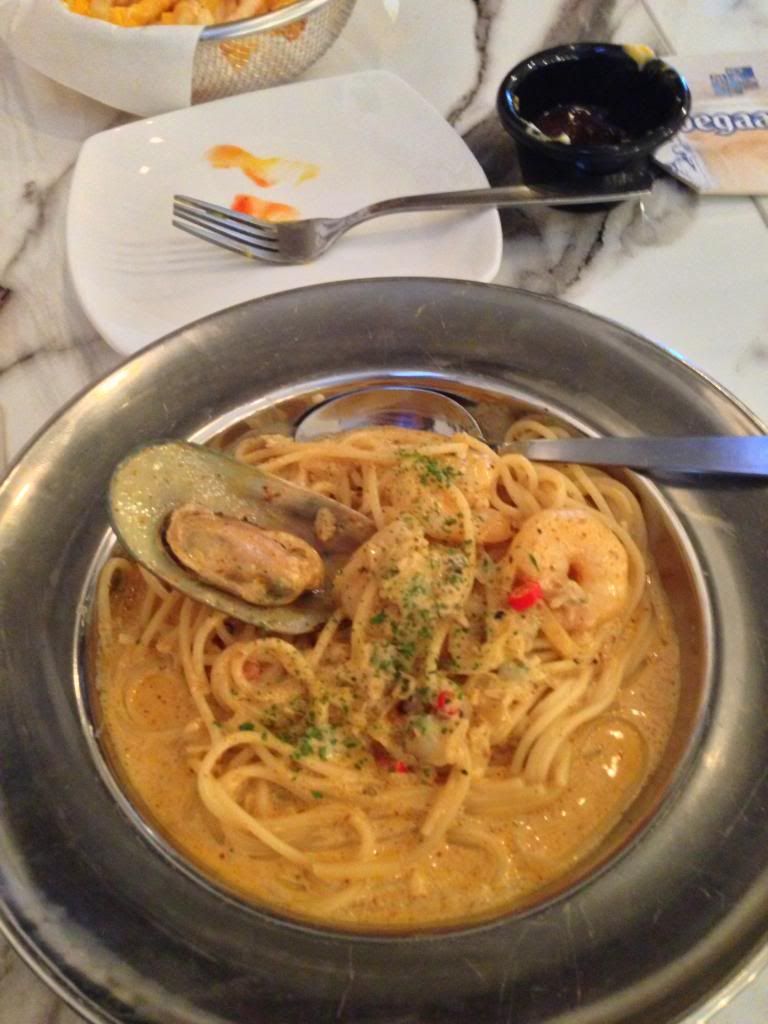 TC's smoked duck pasta. Love the creamy sauce!
The bill came up to $40+ for 2 mains, 1 side and two beers! Much more affordable than usual cafes I should say and the food quality is good! Will be back soon ;)
---
We are not fussy eaters and can eat almost everything from cafes, restaurants to hawker food!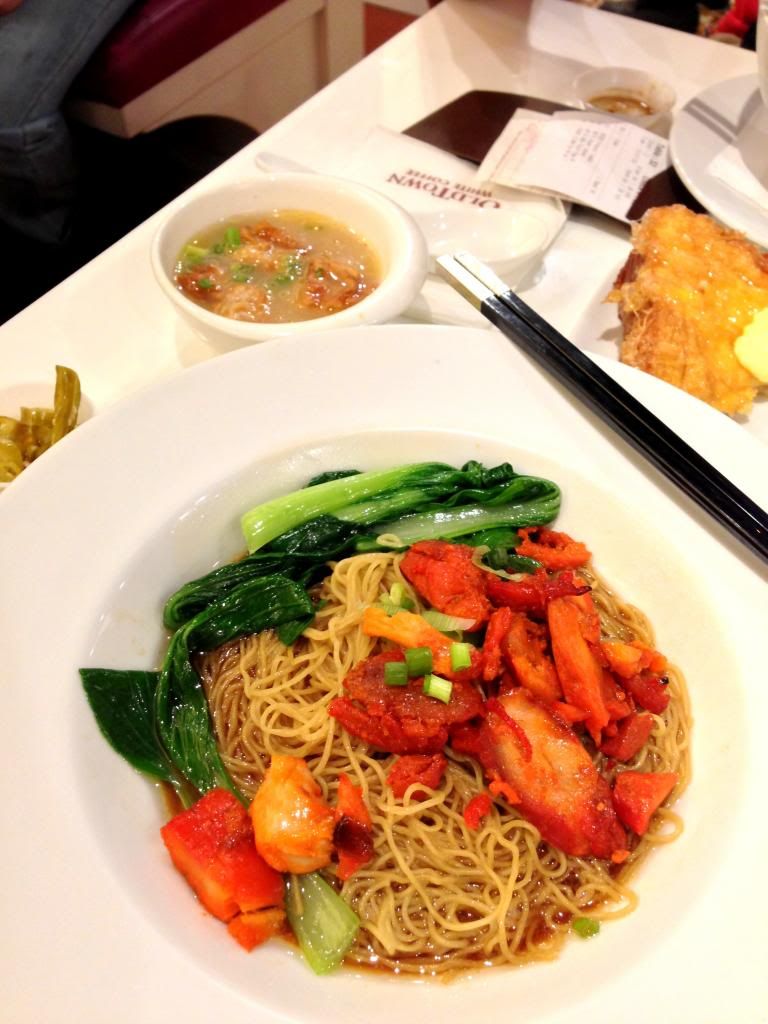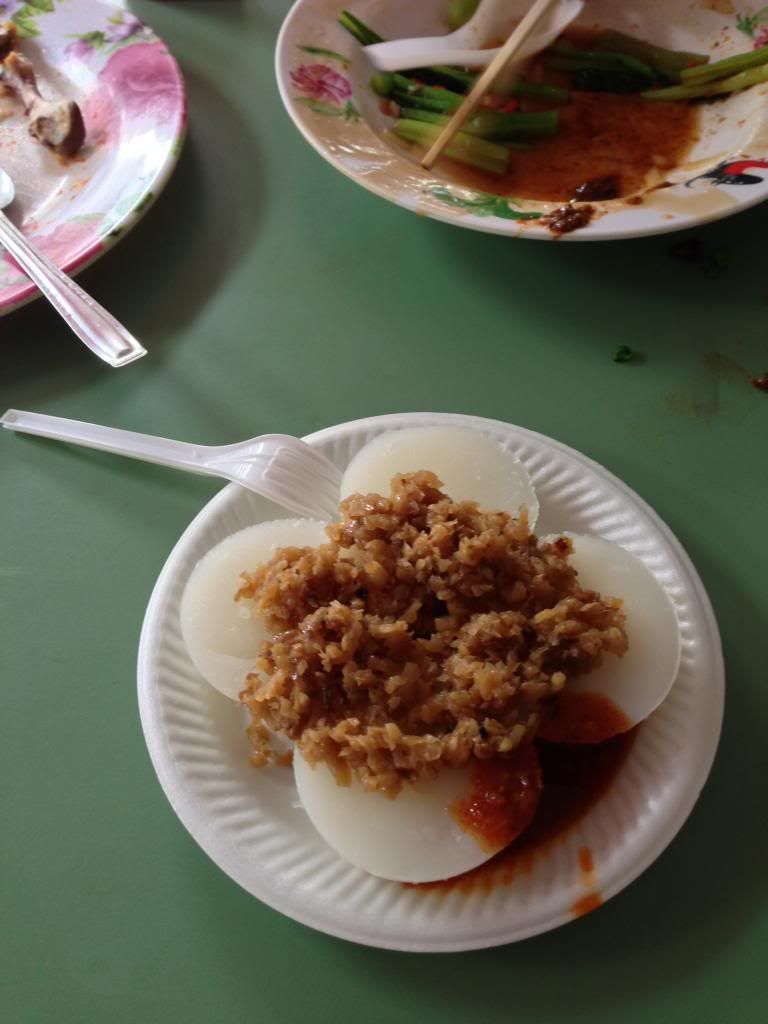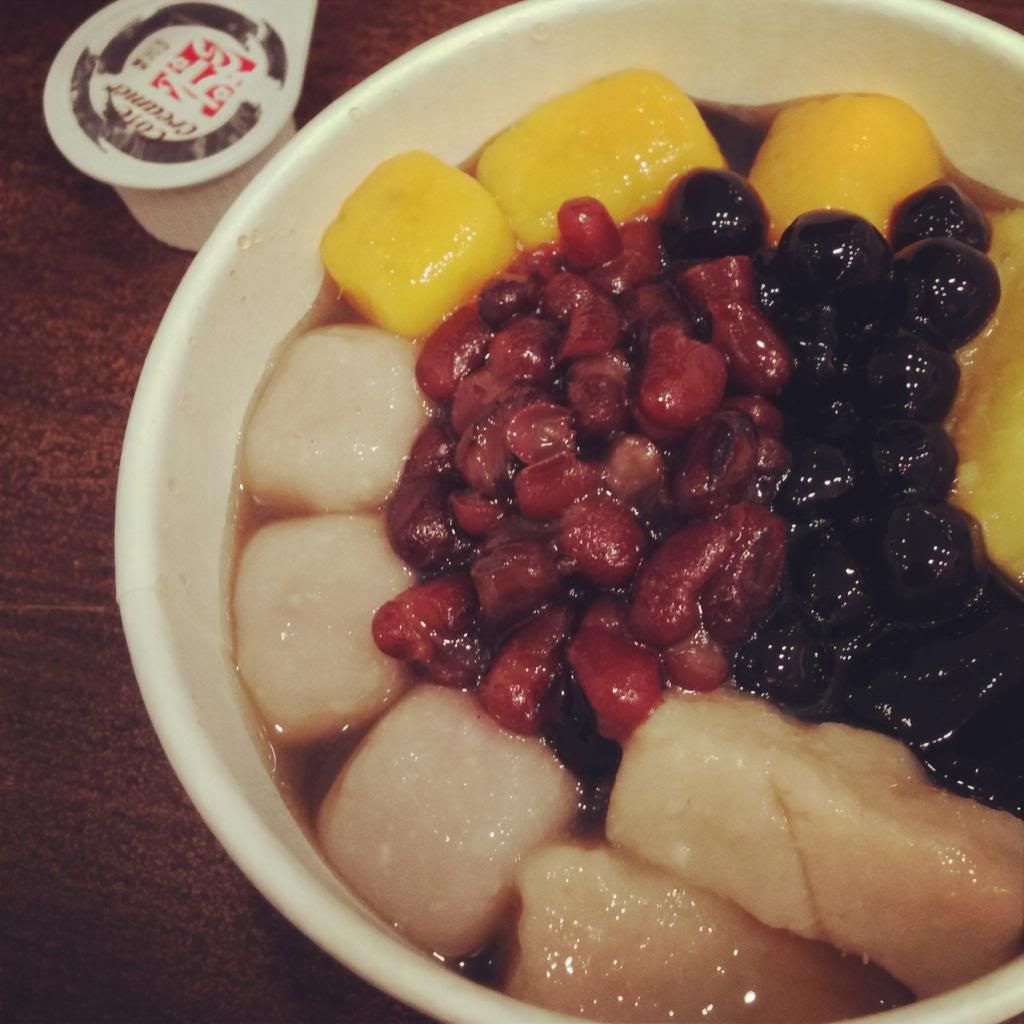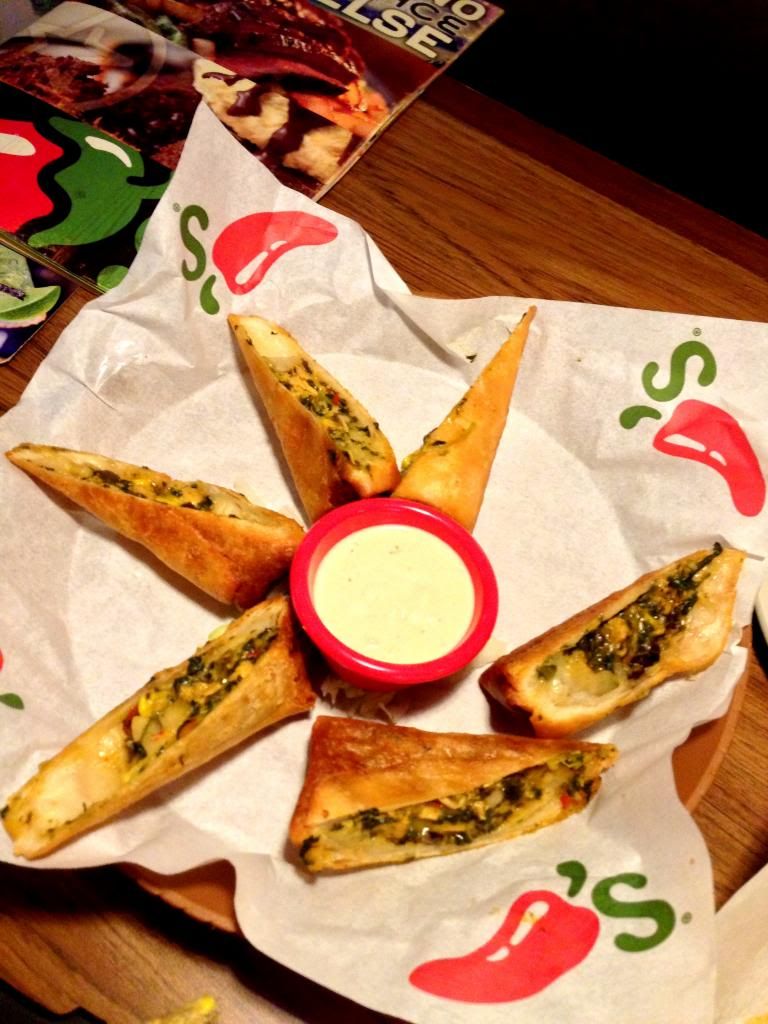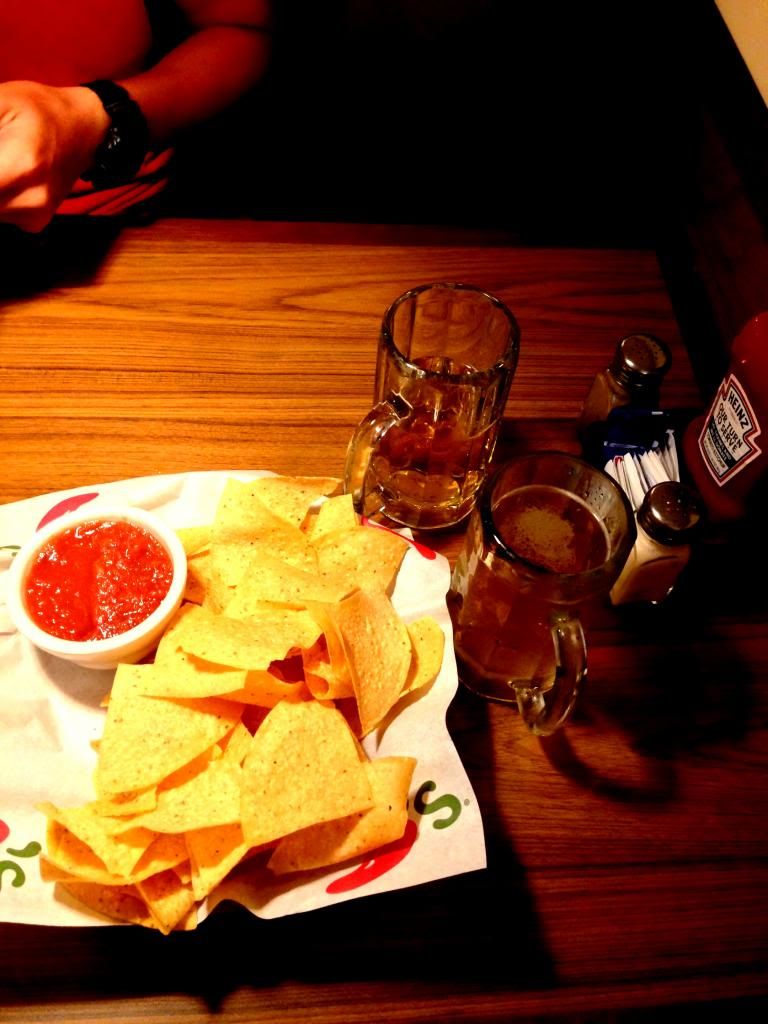 Finally grabbed the Veronica blusher and too bad Betty is OOS!
My first blusher purchase this year which is justifiable because of its packaging. Archie Comics is my fav comics during school days and bring back so much memories ;) I love the colour, it's pigmented as usually which adds a healthy fuschia glow on the cheeks.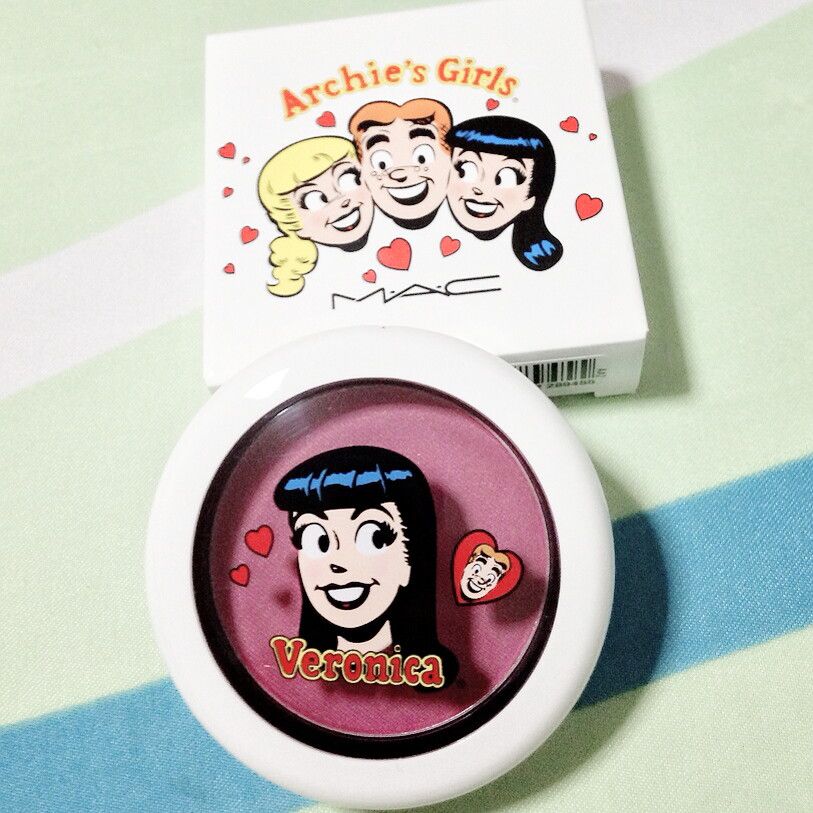 In a dress I bought from JJ Market in BKK few years back. Still one of my favourite for its nautical prints. Just $8 can you believe it?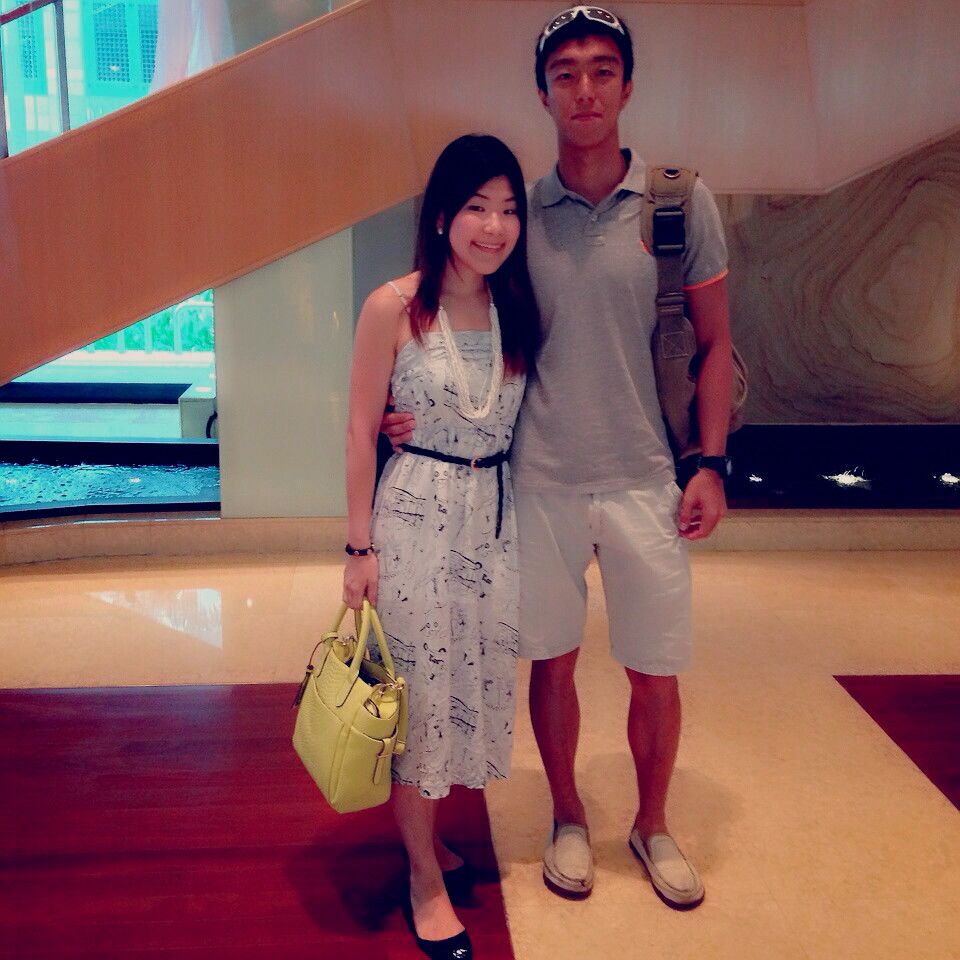 Overslept for my gym session so we did outdoor sports that day. We cycled for close to 2-3 hours on the roads that my butt hurts so much after that hahaha. Got a nice tan as well! Gonna cycle more as my pink bike is so underutilized!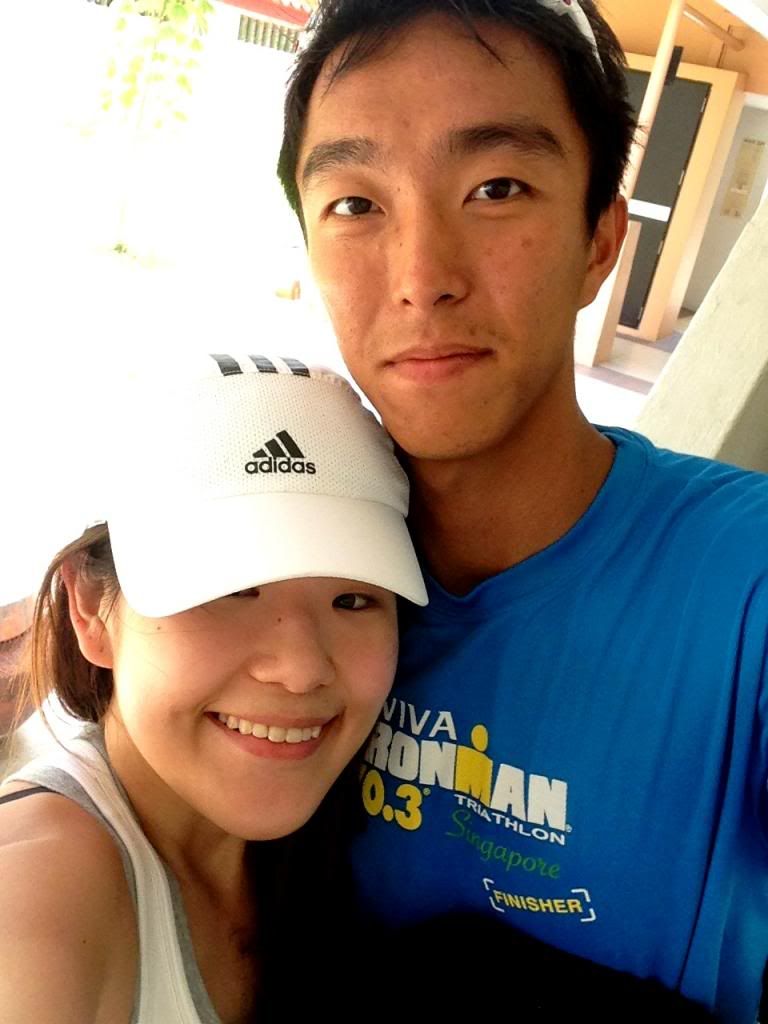 Been cutting down on my purchase by alot to re-wear my clothes more. This piece is from ASOS and just 6 pounds! Love its prints and how versatile it is, can be worn as a top too!
This post is getting long so I shall save the flooding of other OFTDs for the next post so as not bore you all any further. xx
Looking forward to this weekend's 2XU Half Marathon. It's my third 2XU race and their race tee is always one of my favourite - good quality and sleek! The organising has always been flawless and hopefully this year won't disappoint. It's been four months since the last SCM marathon and I can't wait for my first local run this year! Signed up for the annual Shape Run as well! The adrenaline rush and happiness when crossing the finishing line cannot be described in words :)
Have a good long weekend ahead!