Lululemon's Asia Yoga Tour is taking its practice on the road and unrolling their mats all over Hong Kong, Shanghai and Singapore!

All thanks to Caddie who informed me about the amazing event :)


It was my first time hearing of such an event and it's amazing how yoga can connect the world together, just like running. Have attended numerous world-tour concerts, but never something like this! Missed the one in Hong Kong so I just had to attend this one-off class held on the rooftop of Prelude Rooftop Bar. It's free and you just have to bring your own yoga mat along!
It's my second out-door yoga event since
2012's Shape Yoga by the Sea.
It REALLY feels good doing yoga outdoor and not inside the yoga studios! I've signed up for
2013's Shape Yoga at the Park
in April, can't wait!
Lovely weather that day of blue skies with fluffy clouds.
Mandatory tourist shots before reaching the bar!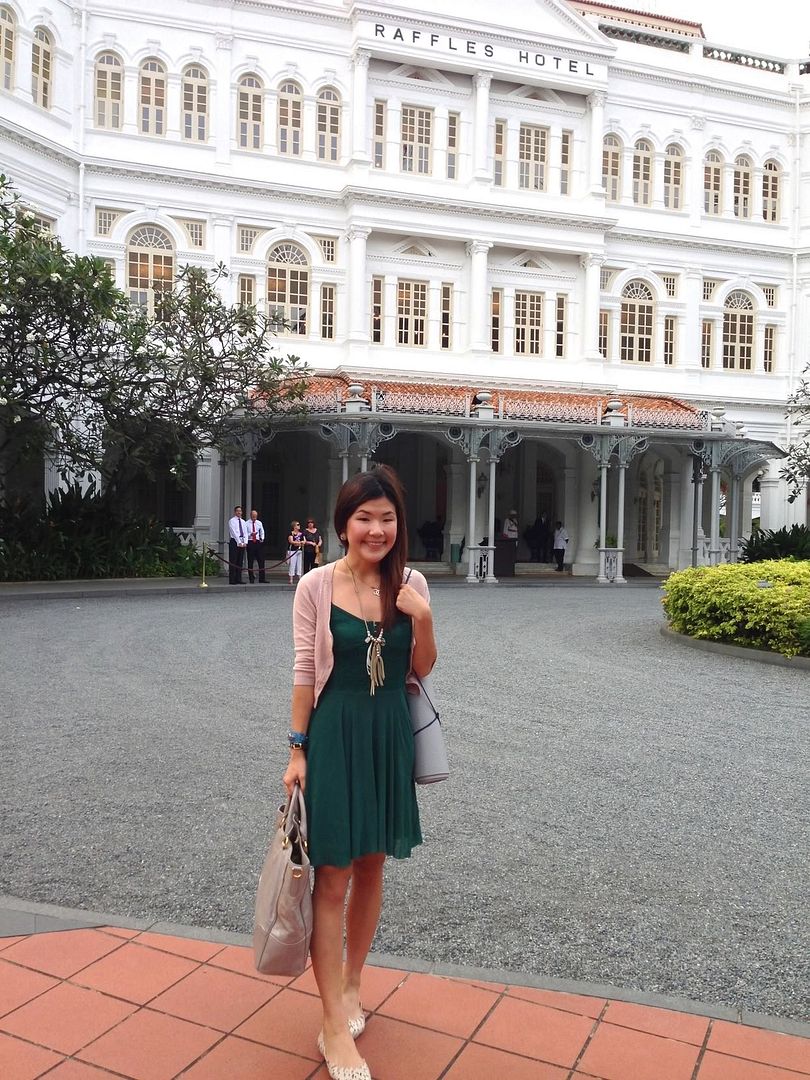 Mango Cardigan // Agneselle Forest Dress // Melissa Flats
With Steph and the pic was taken by a tourist who told us "girls must take more pics. people often not taking enough pics. you can delete if you don't like but if you never take you cannot take again." ERRR. How true? Maybe lor.
Reached the location and did our registration at the door early, before getting changed!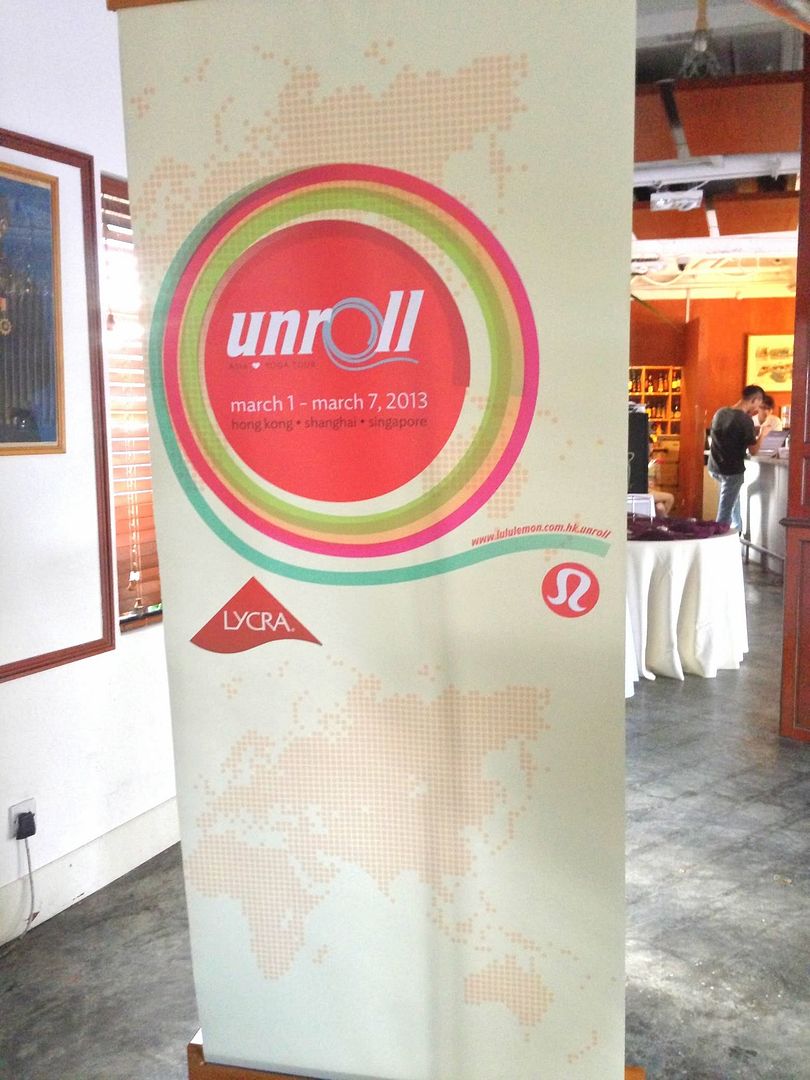 Lots of yoga instructors that day and they are really very inspiring!
The mind is everything, what you think, you become.
It's Steph's first yoga class!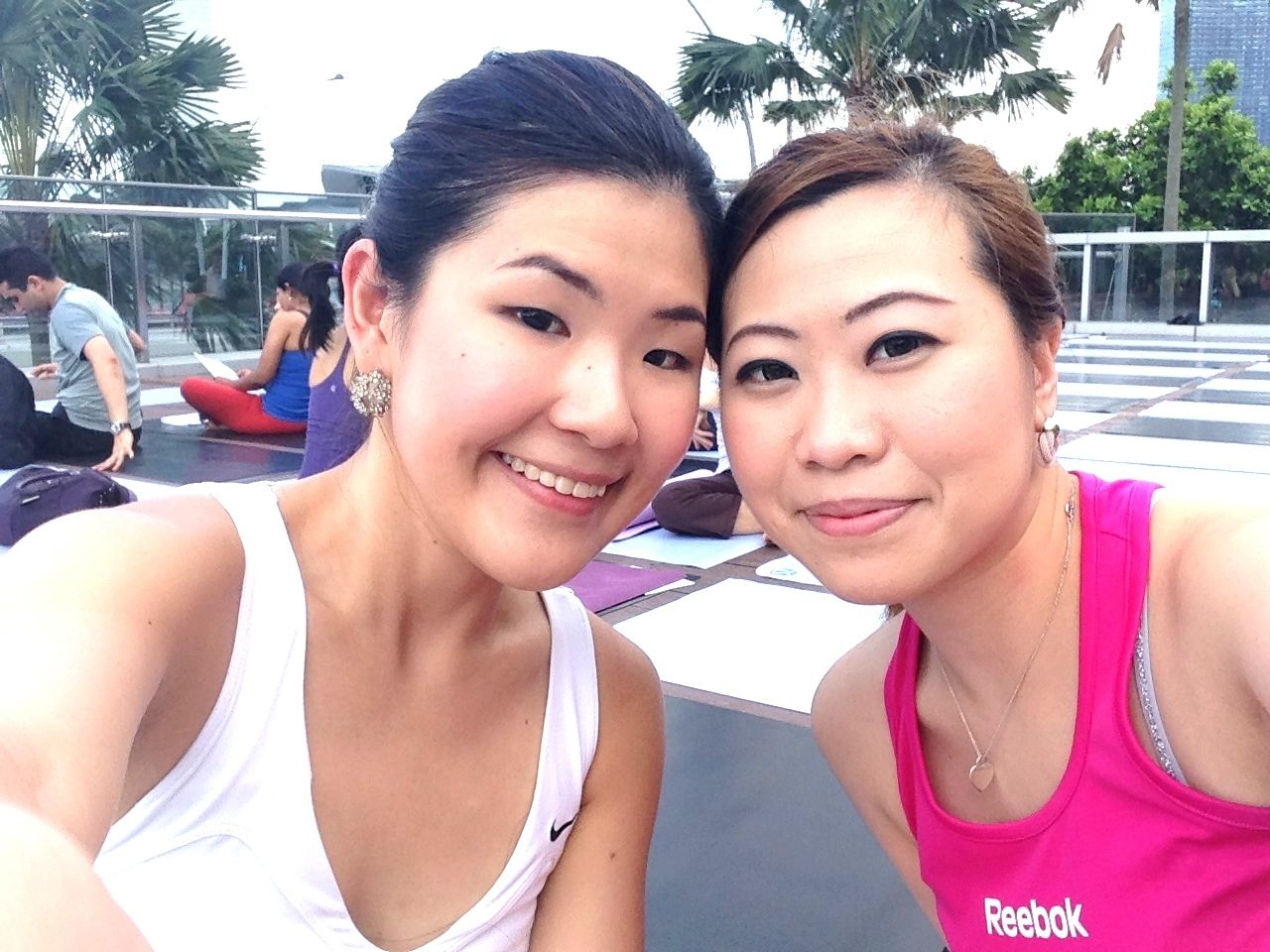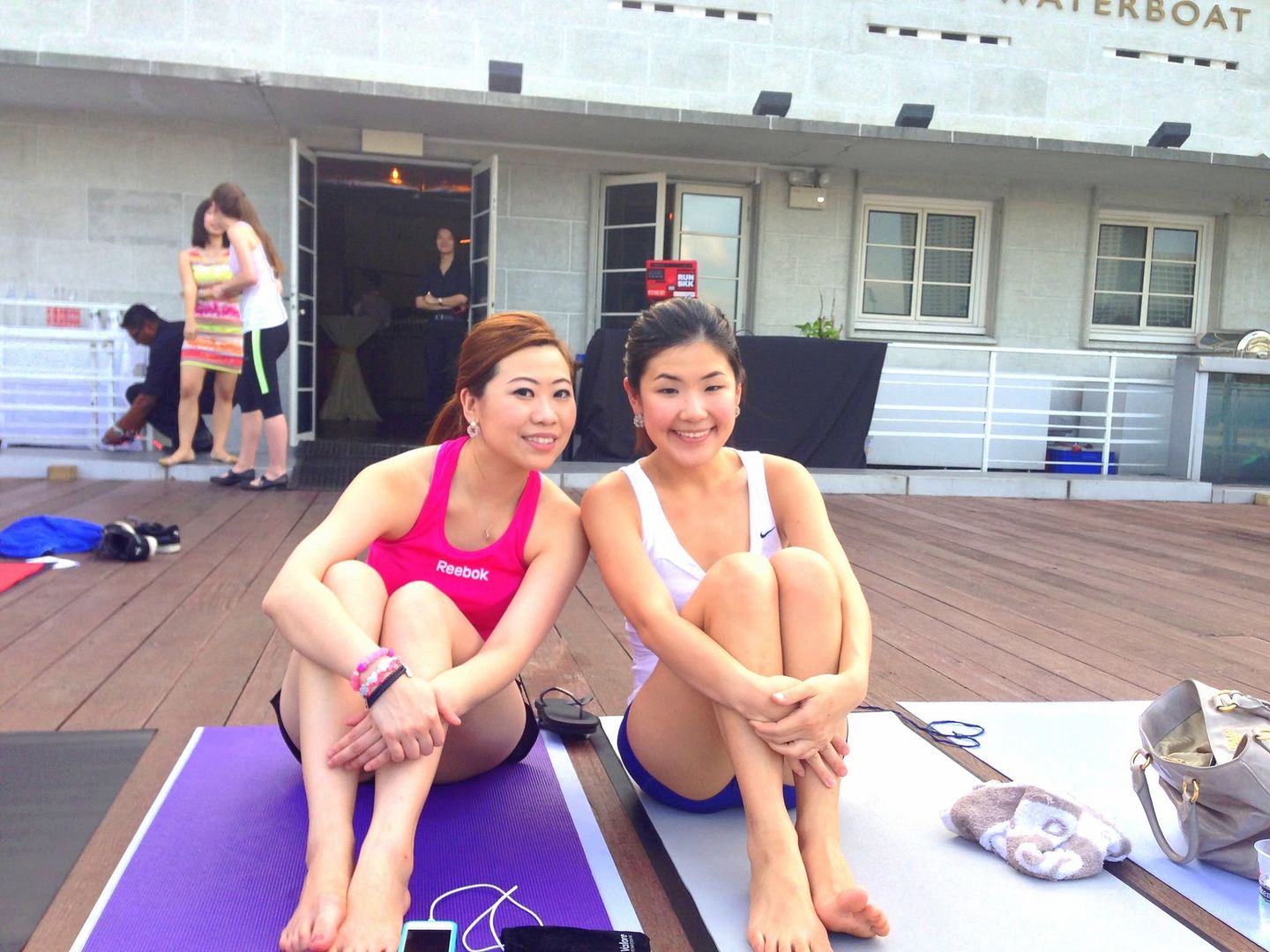 With dear Caddie & Sara, fellow yoga fans whee!;)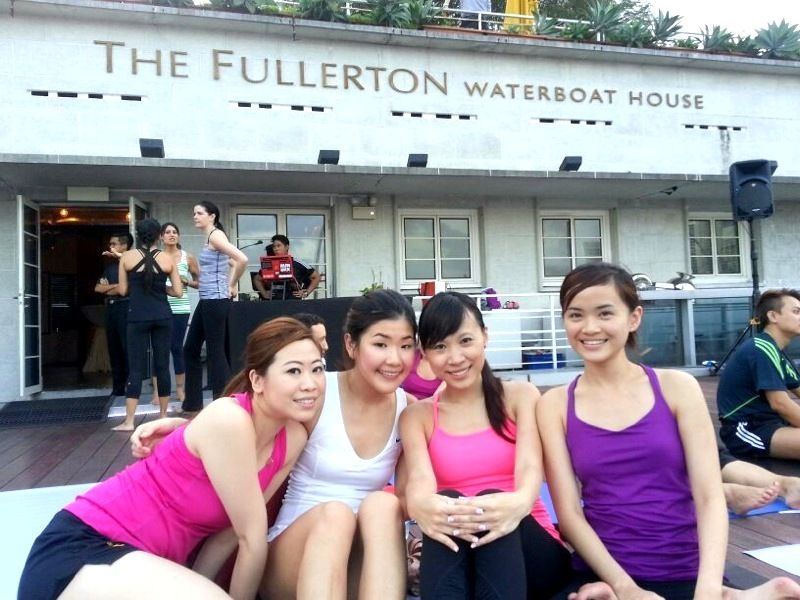 Class started and it's about 1.5 hours. I find the sequence pretty manageable like a normal Hatha Yoga lesson. Of course, there's something romantic about doing these favourite poses under the clouds and facing the Merlion. Even inhaling and exhaling felt much easier ;)
End of lesson and guess what, we get to keep the Lululemon Yoga Mats!!!! Of super good quality, anti-slip and slim. Of course, we were happy girls that day ;)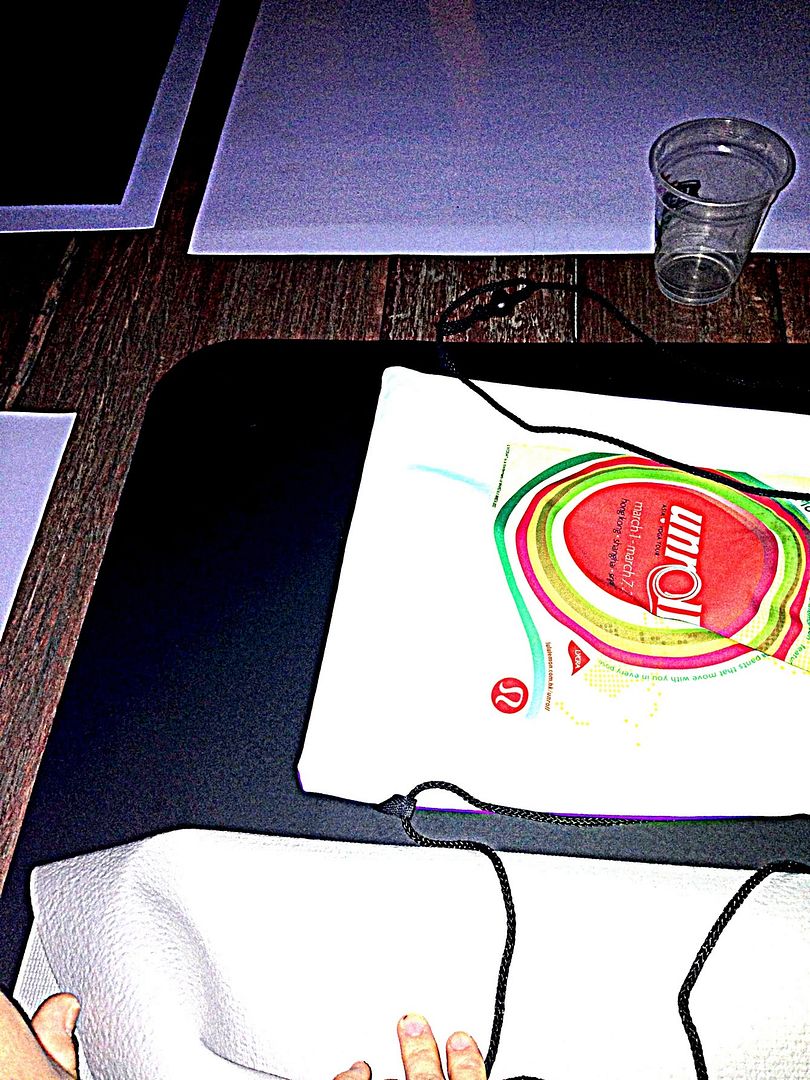 The DJs that day
Beautiful skyline even after the sky has turned dark.
Seriously, I never thought I would like yoga since I'm energetic and can hardly sit still for more than 5 mins. Funny how it changed my life completely after chancing upon it four years ago. To me, it's not just any workout, but yoga is working on yourself. Paying attention to your finer sensations within the body is the surest ways to steady the wandering mind. The yoga mat became an avenue to end all negativity, stress and anger accumulated in a day after the integration of body, mind and soul. Namaste.
Ending the session with wine and super yummy pastries, all on the house!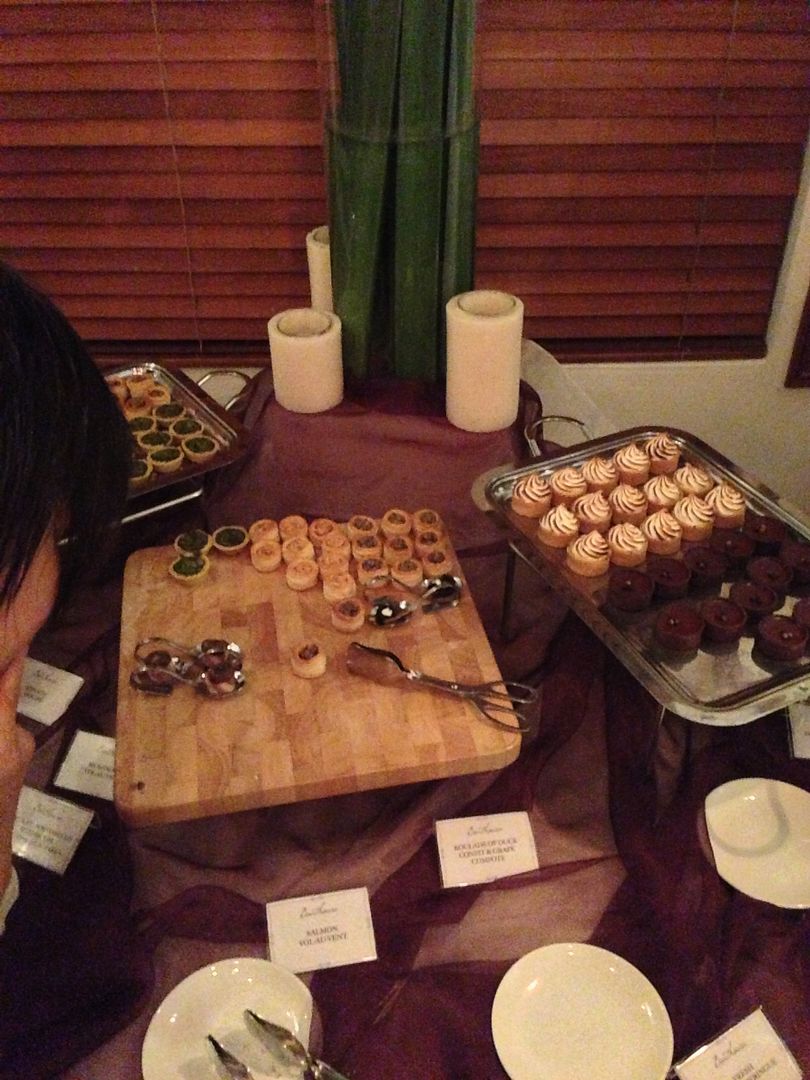 Fav was the lemon tart!
---
Reunited with Val & Sher at
Koh Grill & Bar
over yummy sushi, which was the best way to end a stressful Wednesday! They were previously at Suntec before being really famous in Wisma itself.
Koh Grill & Sushi Bar
Wisma Atria
Singapore 238877
Introducing the die-die must order - Shiok Maki! Ordered in all generations hahaha. And really, it tastes as good as it looks, super super super yummy can!
These soft-shell crab handrolls were pretty disappointing and unforgettable really.
Noodles were quite good despite the lack of raves about it.
Group pic because we were all in pants and unplanned for! ;)
Wanted to wear a LBD that day but that morning, I just felt like donning a all-white outfit. I'm super random like that hahaha.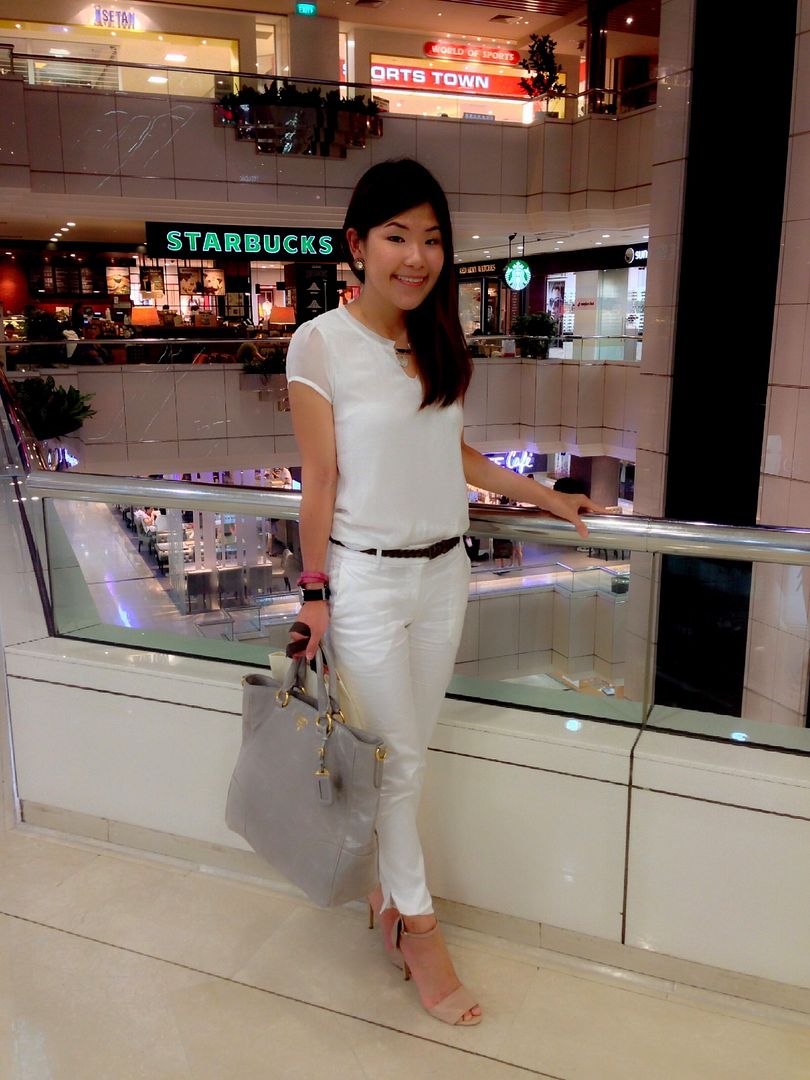 LB White Top // H&M Pants // Prada Bag // Mango Sandals
Going on an accessories roll as well with these new babies from Hong Kong and from Lovisa!