I was privileged to attend an SK-II's event few weeks ago, where my favourite brand redefines its IT Factor with its first-ever IT Guy & Girl!
As mentioned in my previous skincare posts, I have been using some of their products (Facial Treatment Essence, Skin Signature, Cellumination Essence, Sunblock) for the last two years and have never looked back since then. I do have my bad skin days especially during period weeks where the skin gets extremely oily even though my skin is usually dry. However thanks to these trusty products, I didn't really have any real issues with my skin which I'm really thankful.
I was glad to have dear Emmy together with me for the event and she's a fan of its skincare products as well! We didn't coordinate our outfits but turned up in blue & white tones haha!


Canapes served at the event :)
The hosts for the day to unveil SK-II's IT Guy & Girl!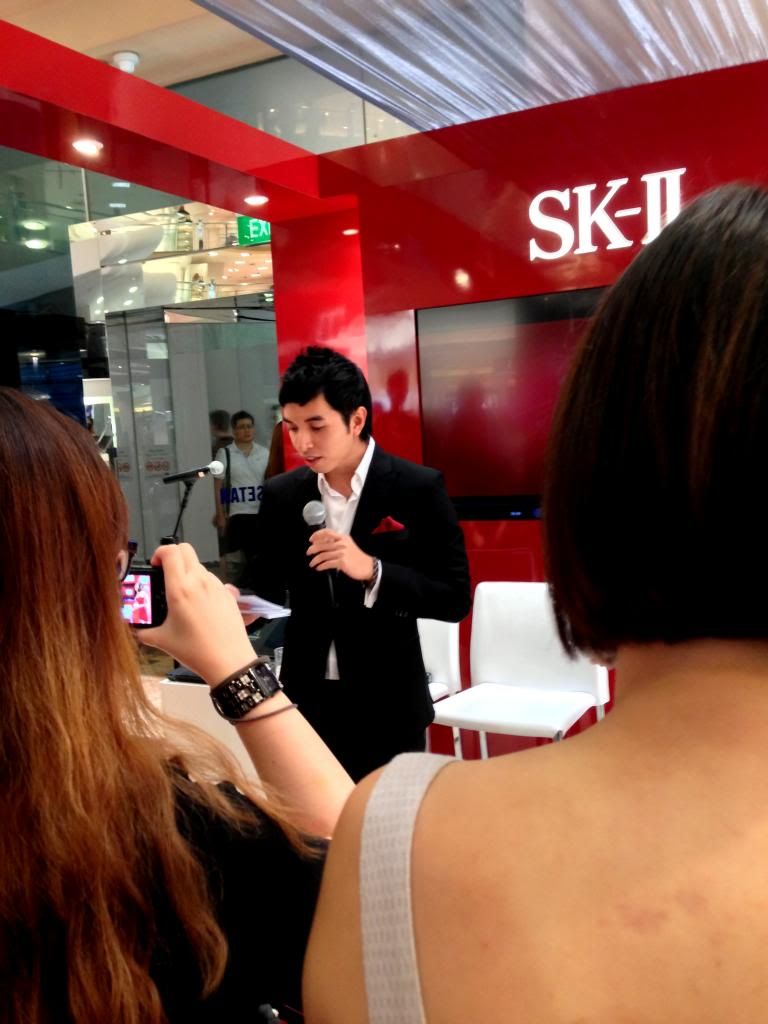 The IT Guy & Girl is none other than Host & former VJ, Utt and local musician, Sara Wee. They were picked due to their winning combination of innate confidence, relevance to the current scene, ability to inspire others and more importantly, having good, well-maintained skin.
Personally, I think it is extremely important for beauty advisers or facial therapists to have good skin if they are selling a skincare product to you. They are the best testimonials for their products and thus, I have always noticed that the friendly people at the SK-II counters always have flawless skin. We met Utt & Sara and their skins were really glowing!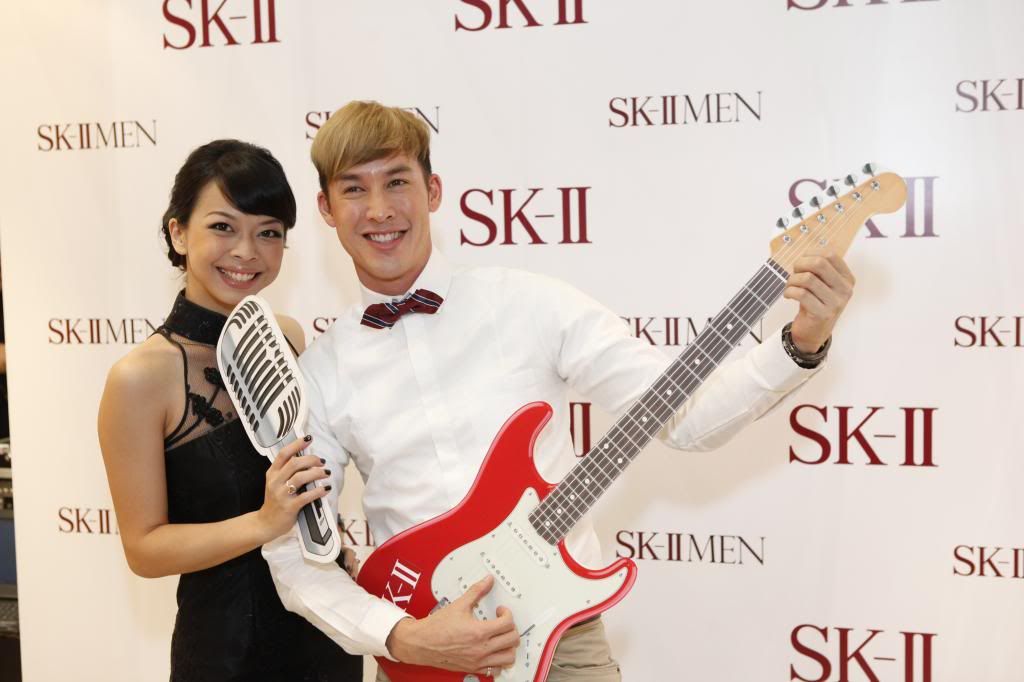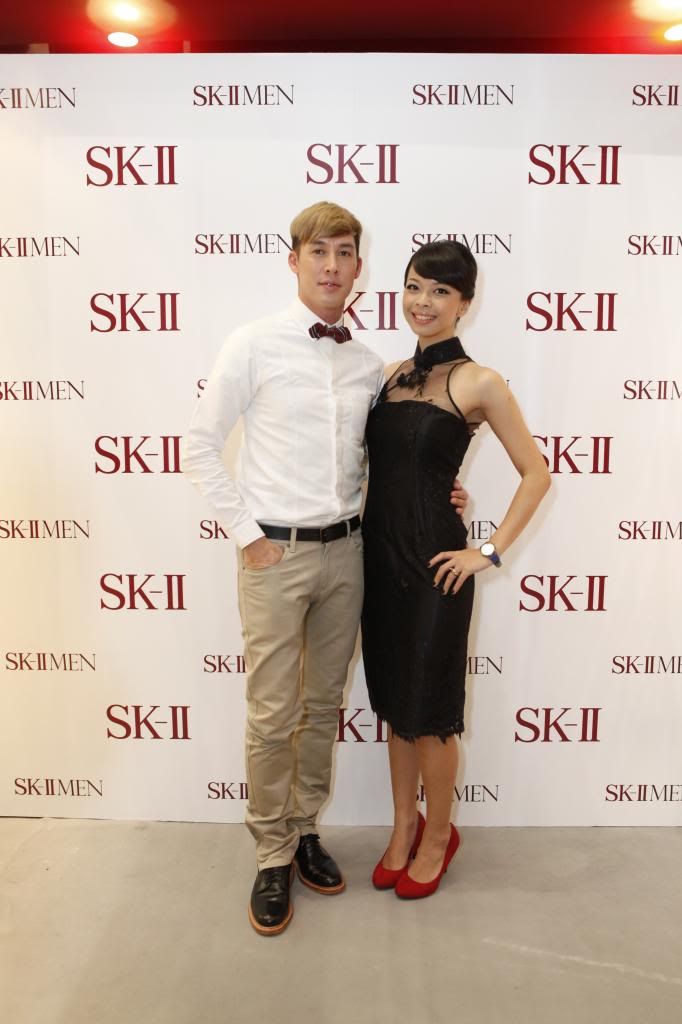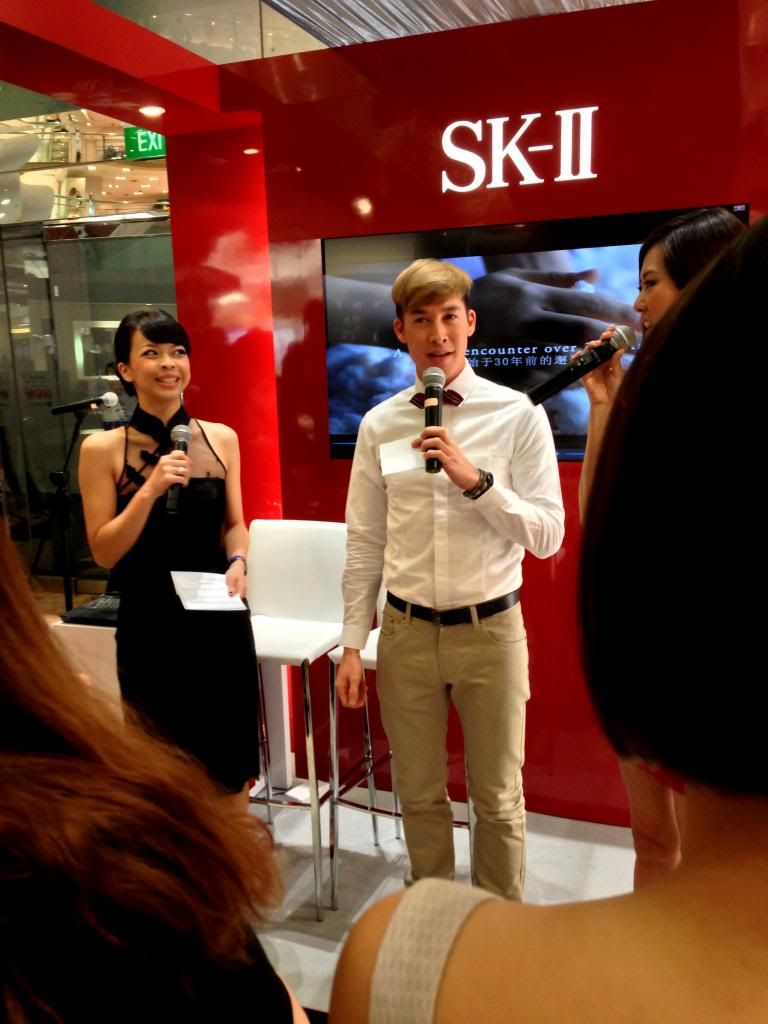 Love Sara's soothing voice, do catch her at timbre!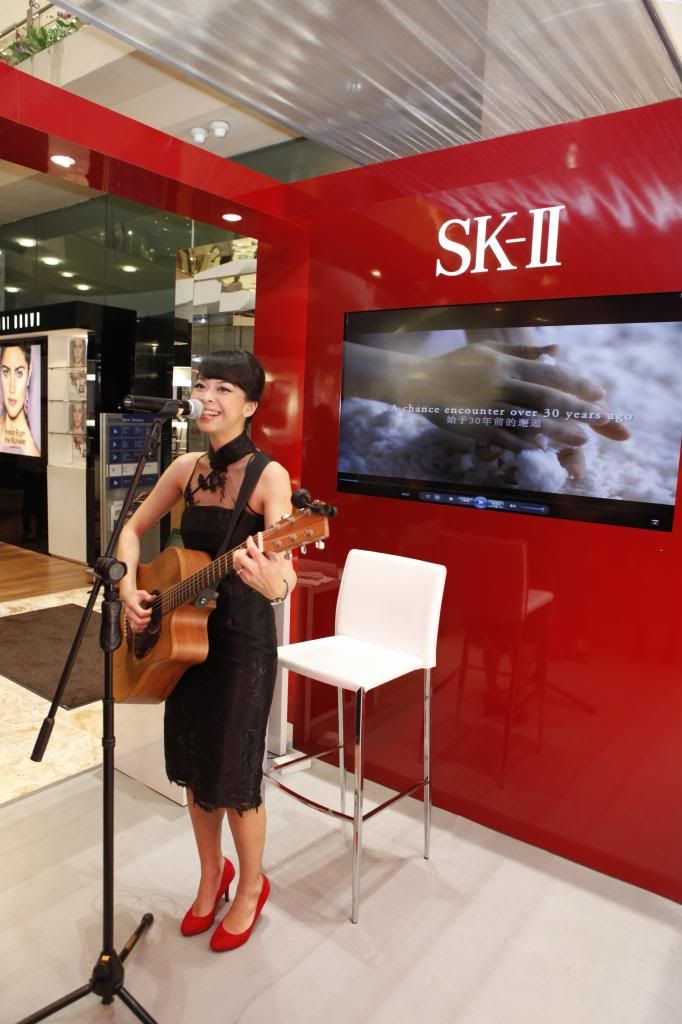 We proceeded to do the
Magic Ring skin analysis test
to find out on what to improve on. I did the skincare test last year but this was much improved & more accurate version!
Basically, it will test your skin on the five dimensions which are
texture, radiance, firmness, spot control and wrinkle resilience.
SK-II's Facial Treatment actually targets all of the above dimensions with 90% Pitera as its signature ingredient for crystal clear skin.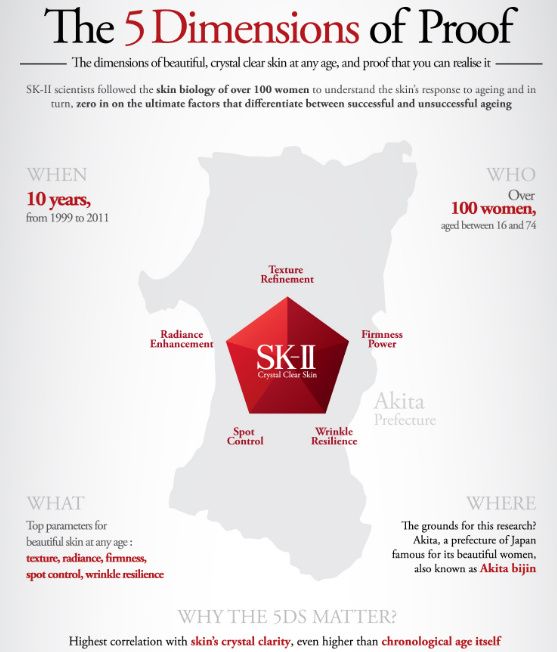 Here's my skin test results! I have skin of a 23 year old (4 years below actual) and will continue to be diligent to improve on the texture refinement for smaller pores!
Pic with Yina who was there as well, thanks to Evonne for taking the pic! :)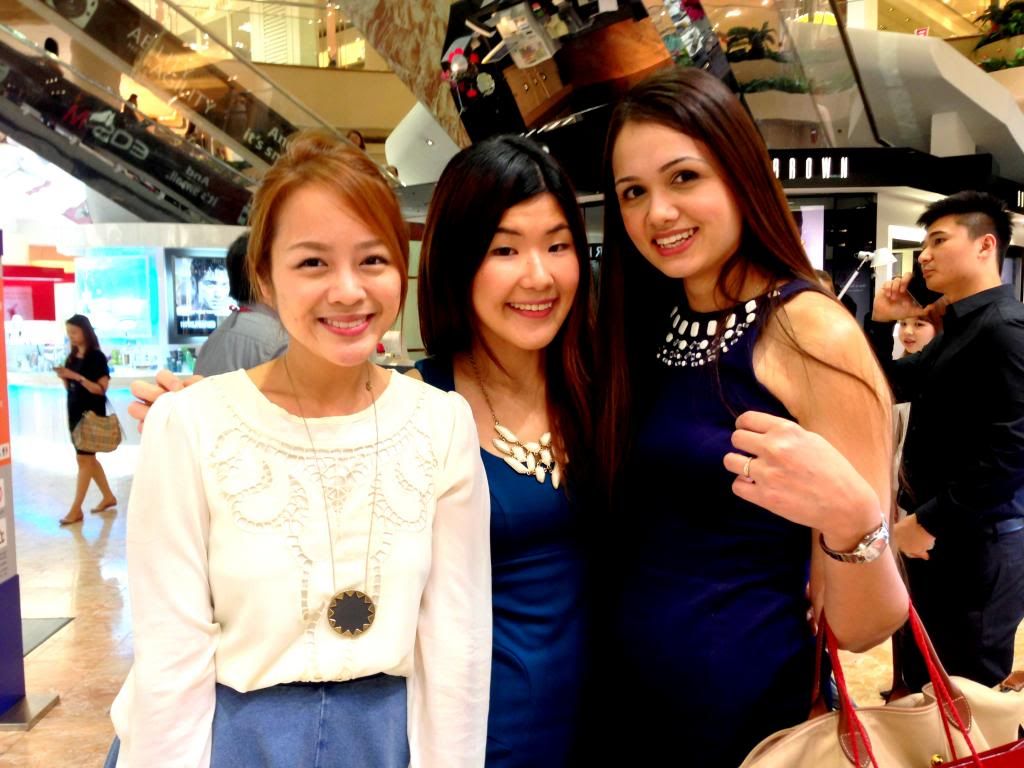 & Of course, a picture with SK-II's IT Guy!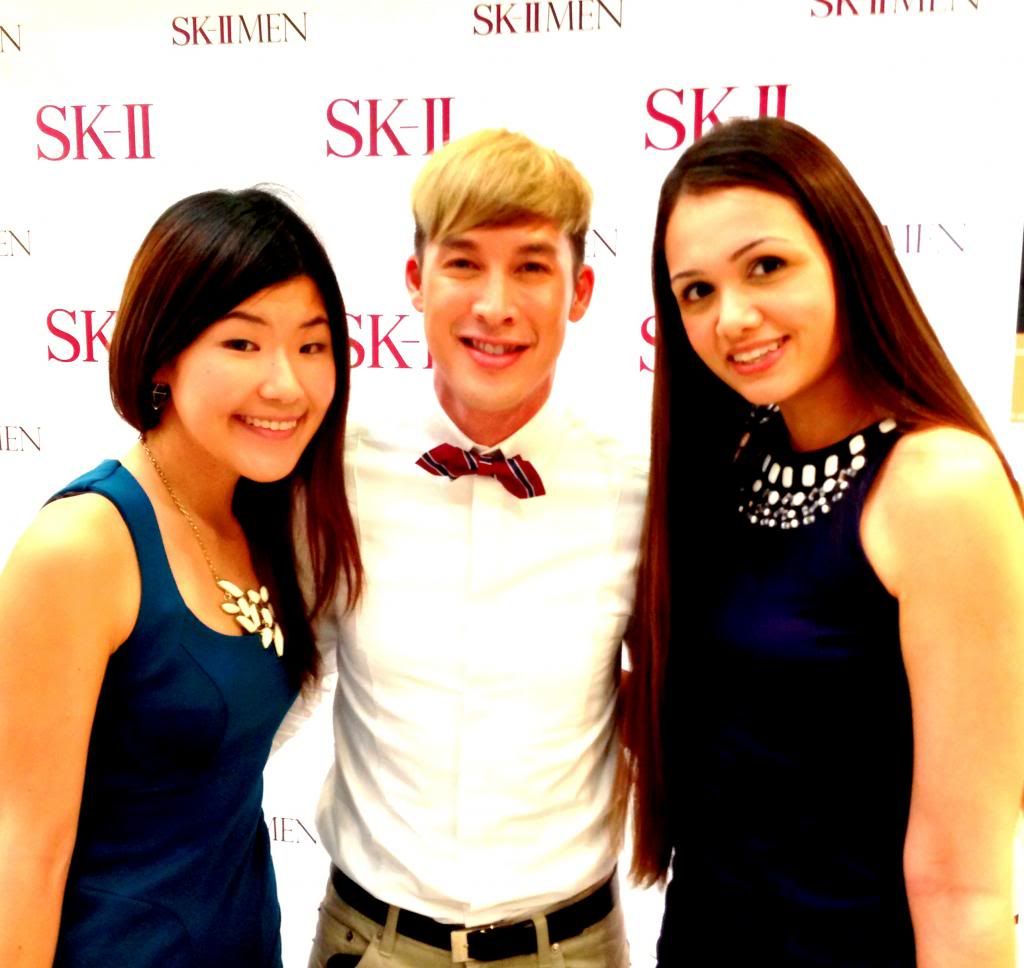 Thanks to SK-II for the invite & the generous products!
Facial treatment essence is my top favourite and I used it twice a day. I remembered that the smell irked me at first but soon I got used to it. My skin became more radiant and the uneven skintone was reduced. TC is also using the men version so this will act as a back-up for him. :)
It was a great evening and we enjoyed ourselves alot!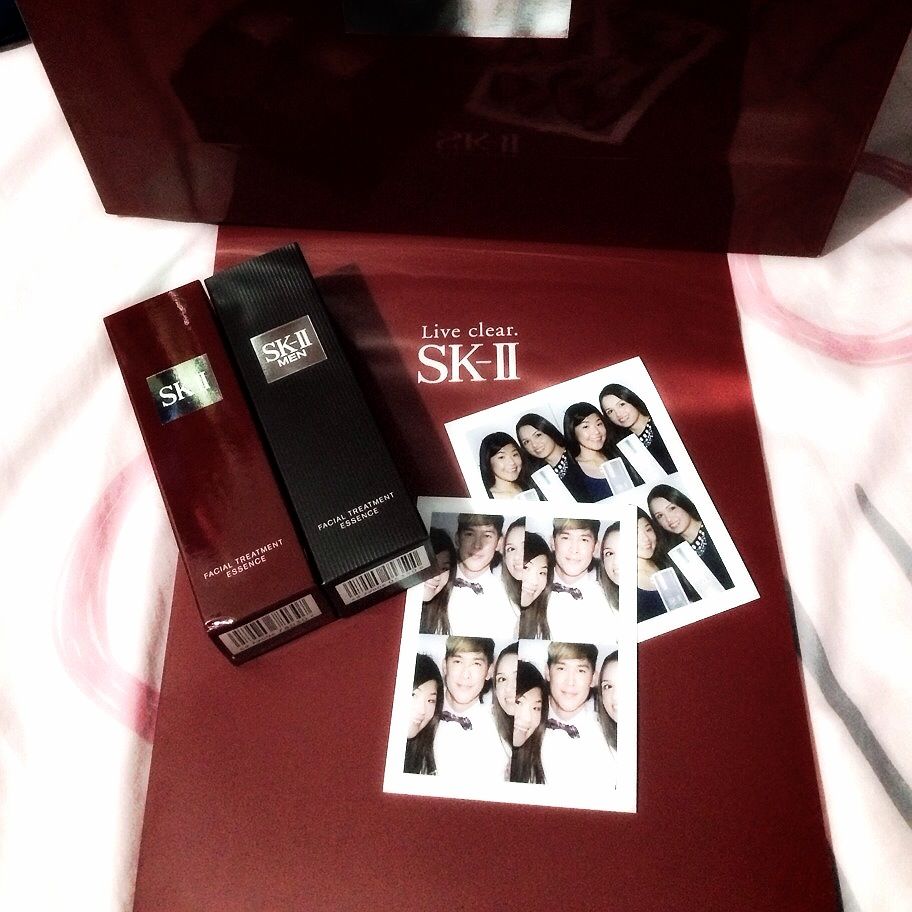 ---
#OFTD for the evening
- Bought this heels from Zara in Hong Kong and it's becoming my top 5 favourite heels because it's so easy to match! On a mission to rewear my clothes as well so I really have been buying much lesser. This is a classic piece from LB that I have to resist hunting down in several colours!
LB Edinburgh Dress // Zara Sandals Heels // CC Skye & Maschino accessories // Bal City
Be back soon to blog more! I've too many backlogs and the HK entry may never be up at this rate. Too busy like a bee BAH:(