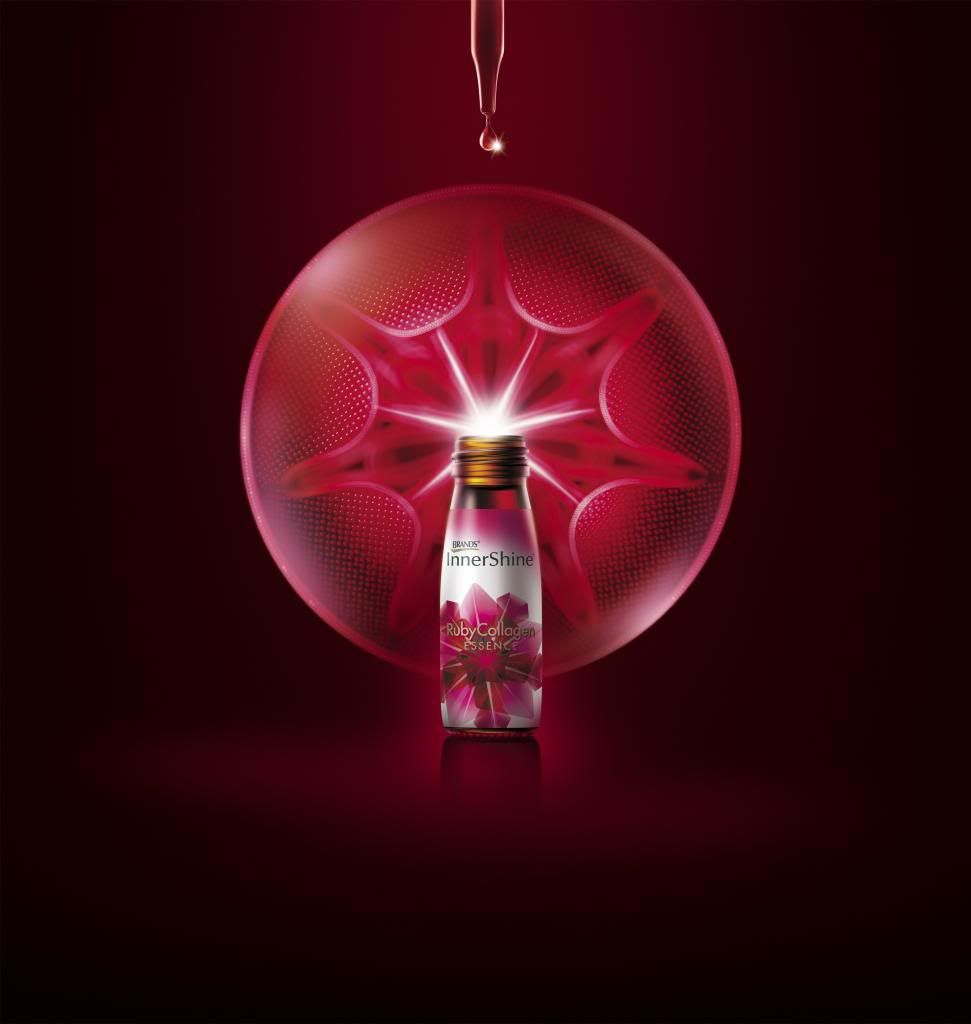 BRAND'S
has always been a familiar brand since young and I associate it with chicken essence! I bet you do too! During my NUS mugging days, I have tried one bottle but it didn't really appeal so I guess coffee is
still
the best antidote for me haha!
I was invited to BRAND'S InnerShine RubyCollagen Event quite sometime back where they launched their first anti-aging beauty supplement!
To be honest, I have never ever taken any beauty supplement nor any health supplements though I have been told I should start soon. I always had this idea that the taste of these products would be rather unbearing and I am still too young to embark on that regime? Well, I realised I was wrong and really, it's never too late to start. The event was truly an eye-opener and changed the misconception I always had!
In my old Zara sparkly flats teehee. Comfortable & presentable! ;)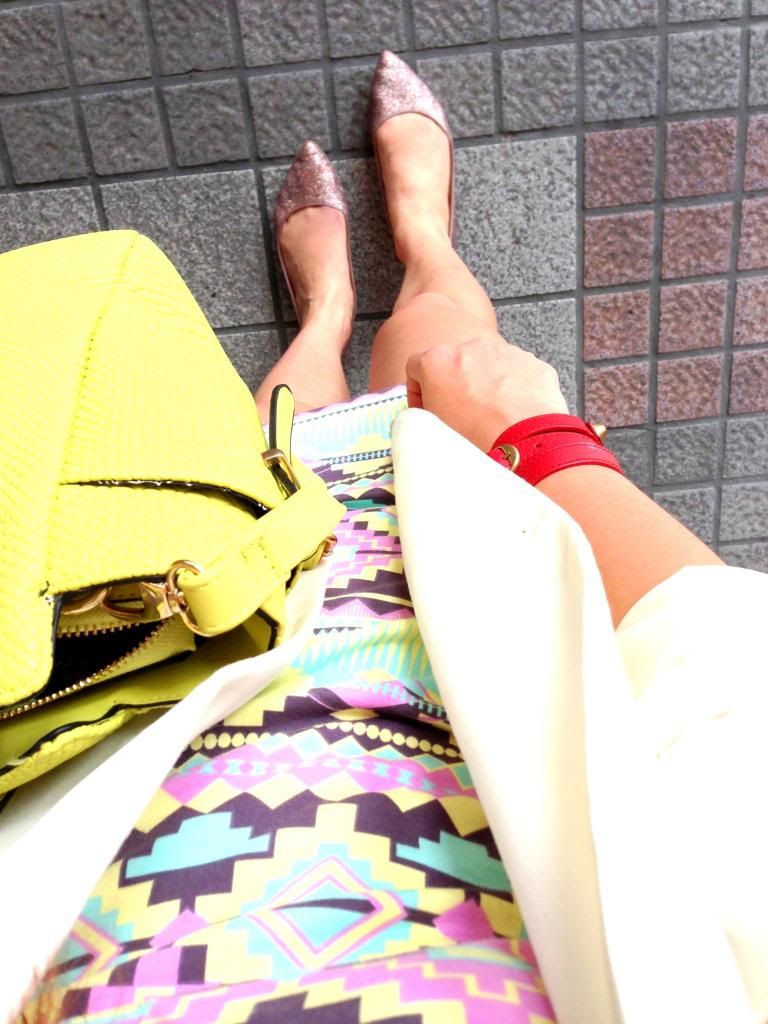 Went after gym and feeling really refreshed!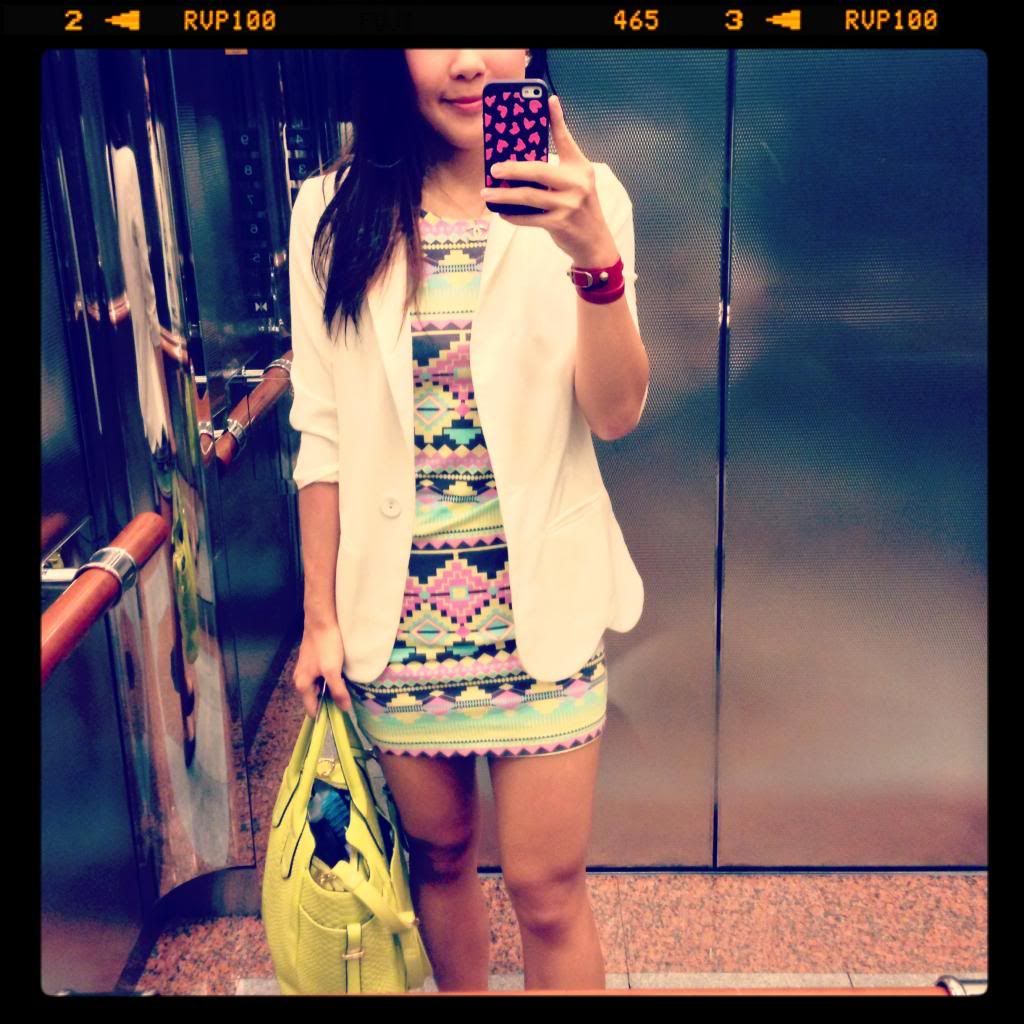 The event was hosted at Dolce Vita, Mandarin Oriental Hotel which has a beautiful view at the poolside especially!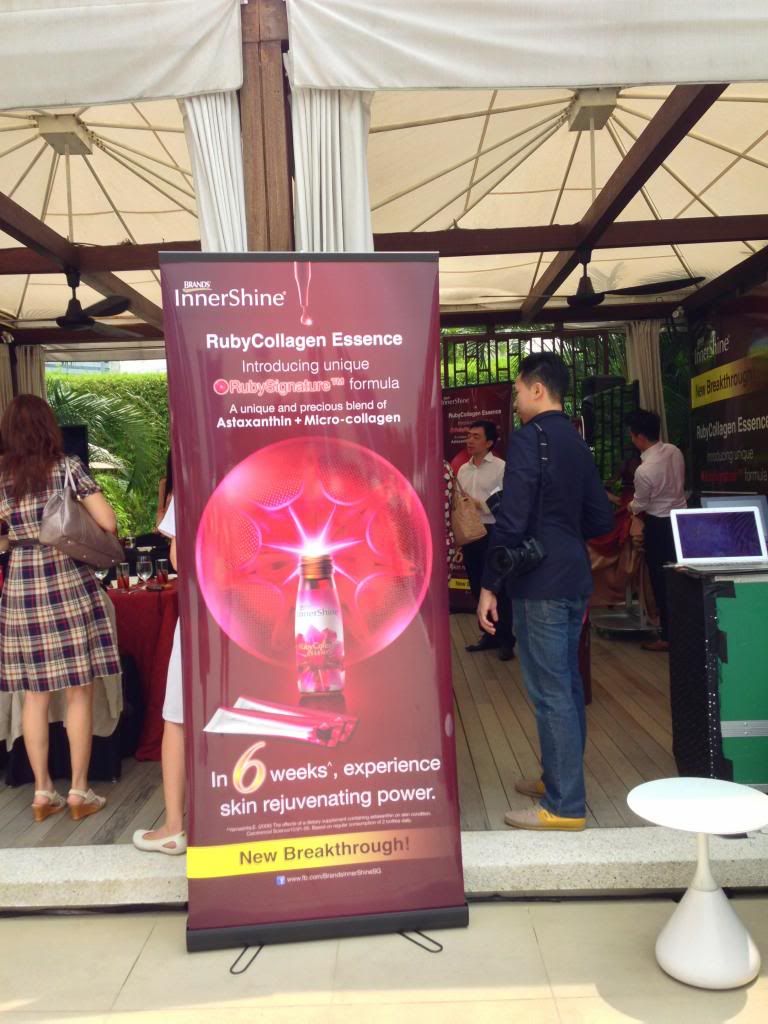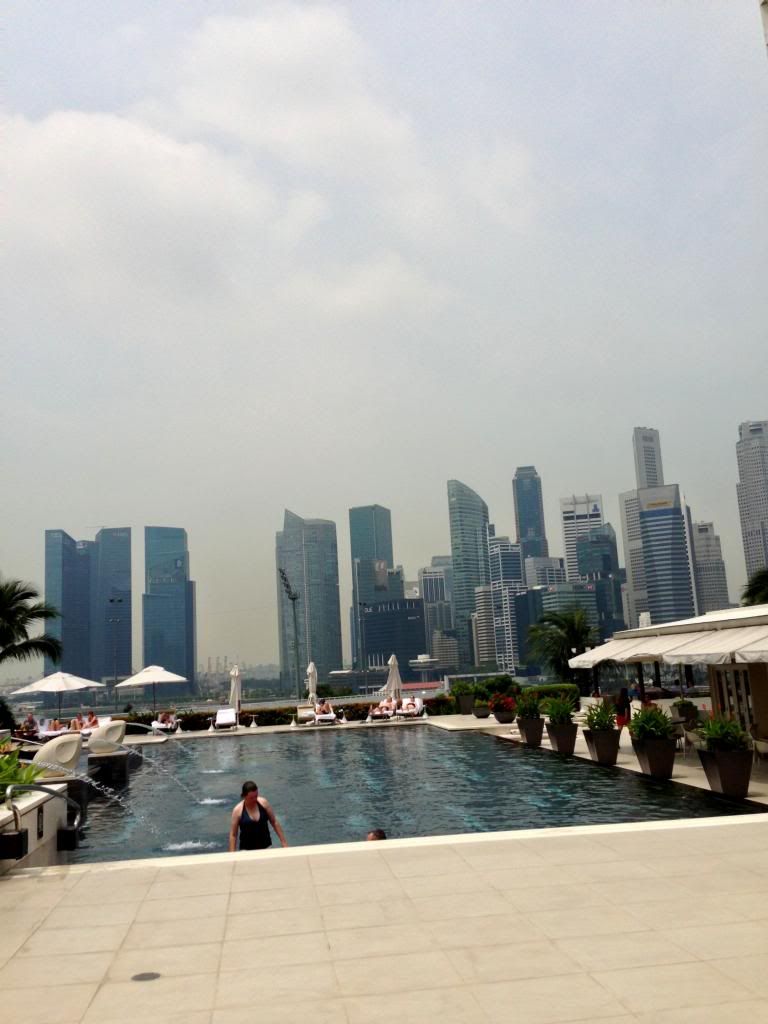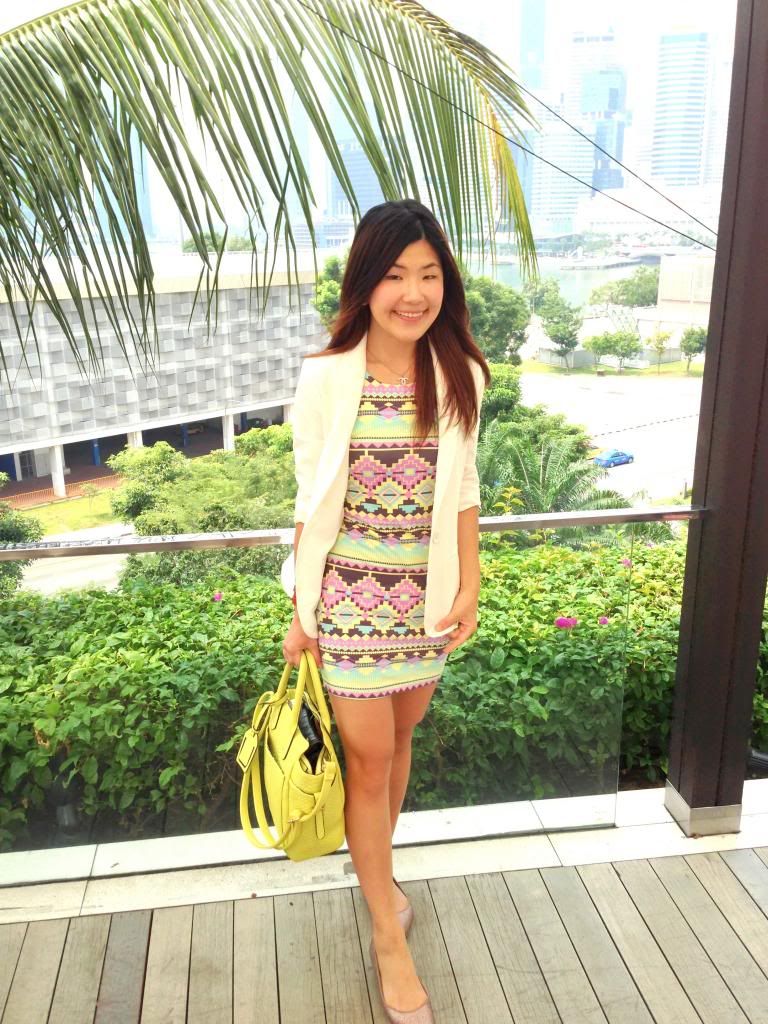 With my guest, dear Emmy who looked chio in the LB printed dress! It was really hot and we were saying that it was so tempting to just dive in for a swim with the tourists!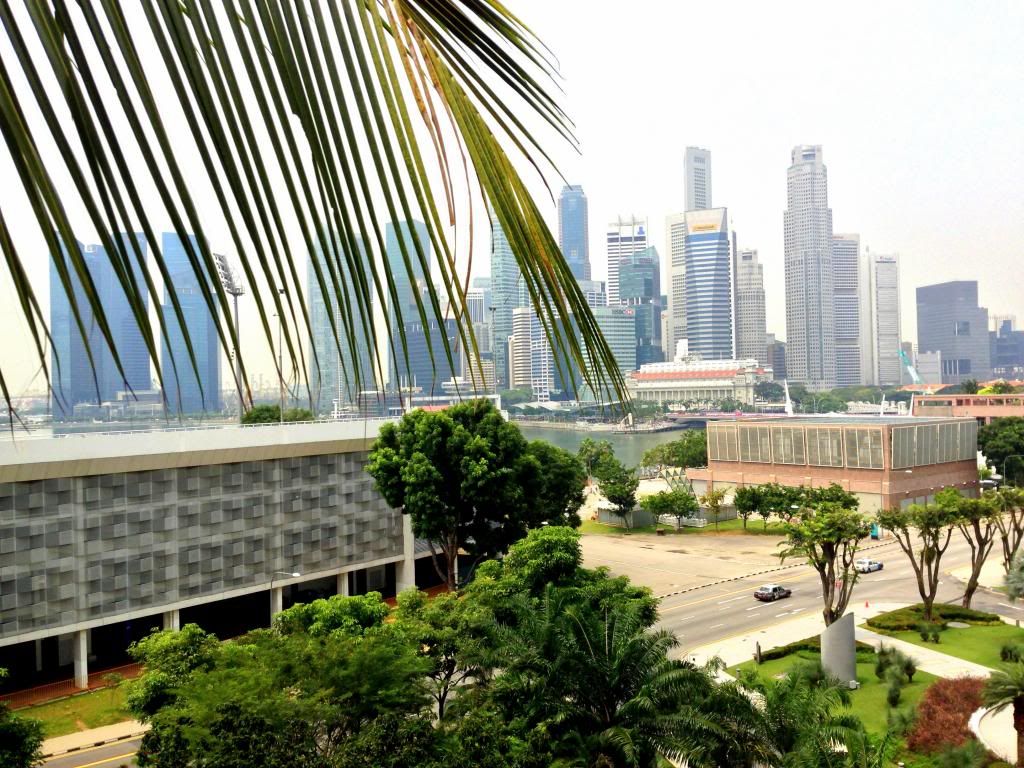 Starting the event and just look at their latest anti-aging products on the lunch table!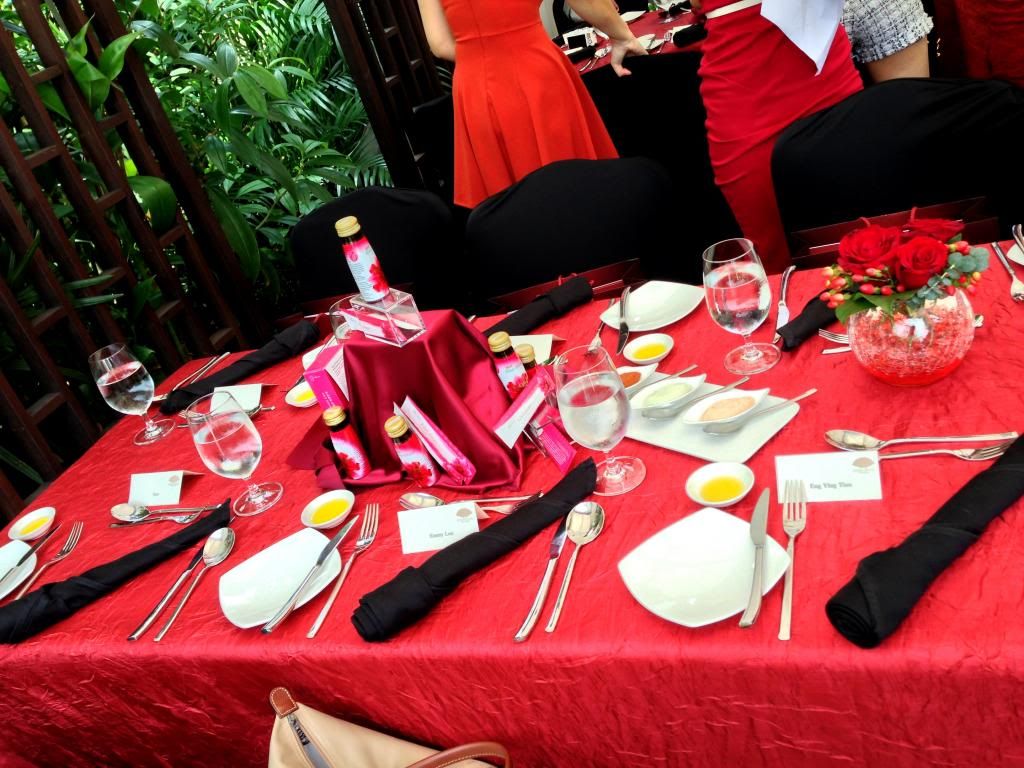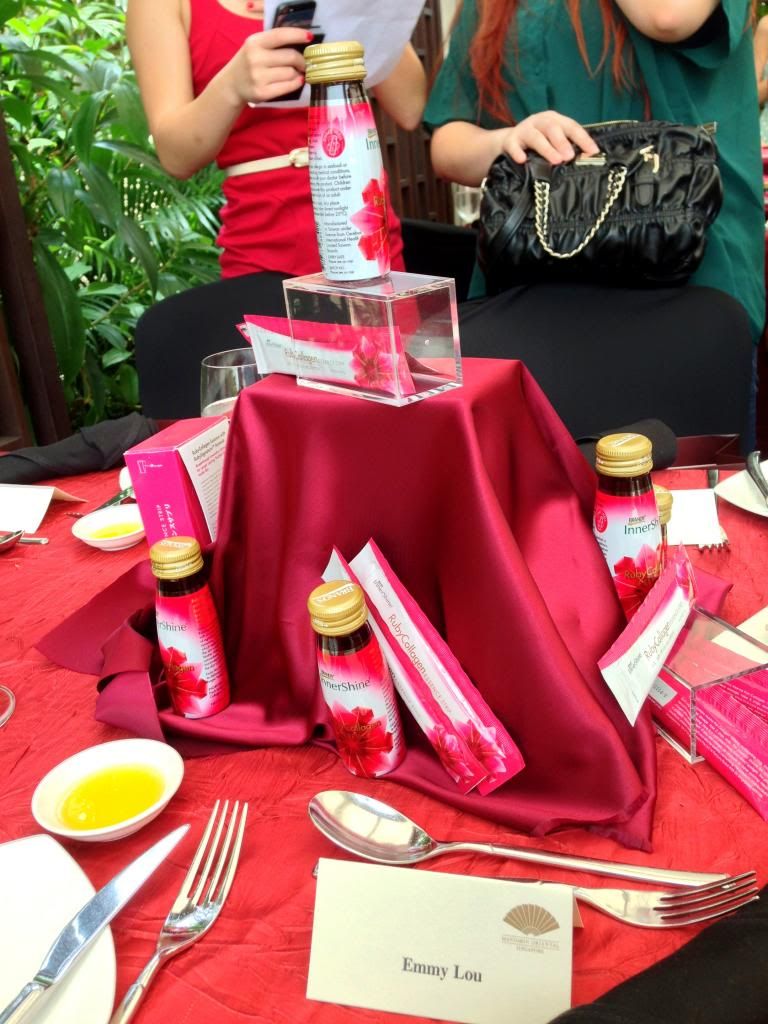 The main focus of the event were these newly launched anti-aging products
1) RubyCollagen Essence
2) Ruby Collagen Essence Strip
We were introduced to the products and tried them before lunch.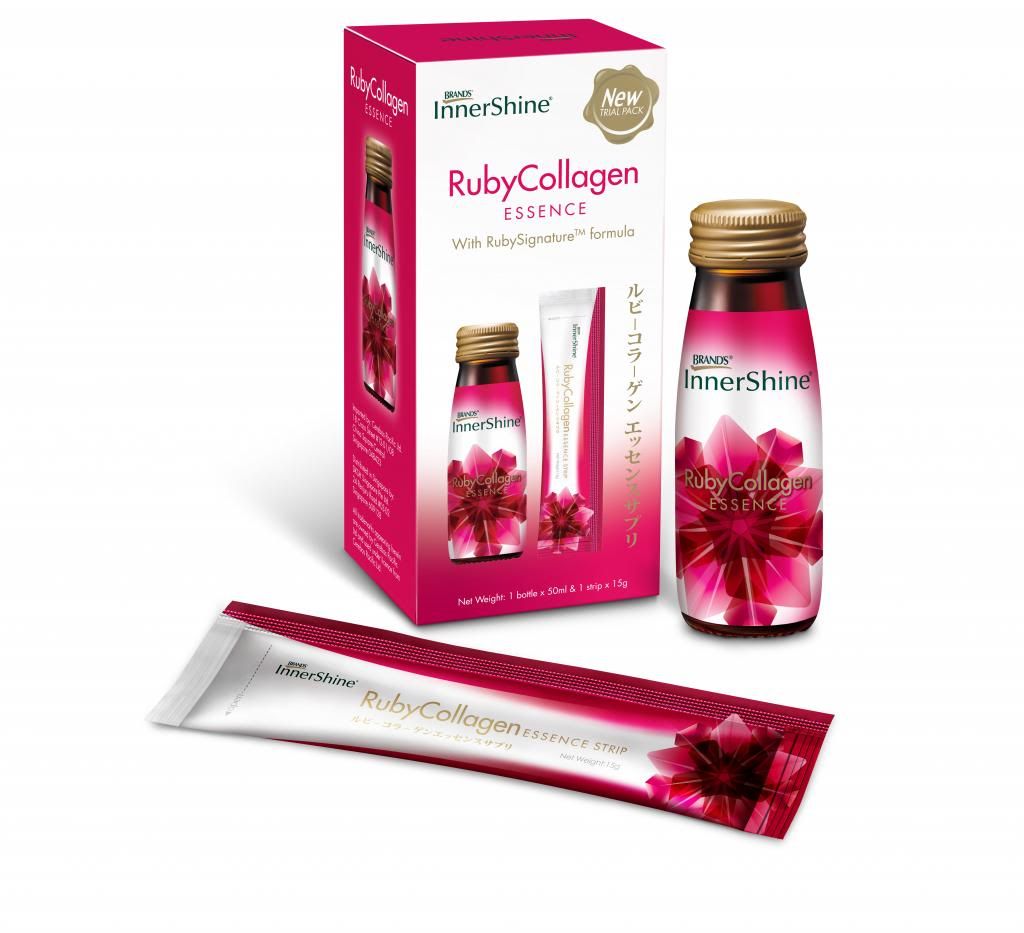 So what can these products do for you?
In summary,
Brand's Ruby Collagen Essence
supplies your skin with RubySignature™ and Astaxanthin. RubySignature™ helps to enhance the effective delivery of collagen and other essential nutrients to skin cells for healthy and younger-looking skin. The key features would be that it is uniquely formulated for Asian skin to retain skin suppleness and reduce the appearance of fine lines. It is recommended to take the Essence TWICE A DAY AFTER FOOD to experience its its skin-rejuvenating difference after 6 weeks.
I really like the RubyCollagen Essence strip because it tastes like strawberry jelly and can fit into your handbag so easily! So who says supplements have to taste fishy? :) As for the
Ruby Collagen Essence
, it does not taste bitter at all too! Now you can have younger looking skin without going against your tastebuds too. They gave us quite a few boxes and I finished them within a month unknowingly!
We were treated to a really scrumptious lunch as well! ;)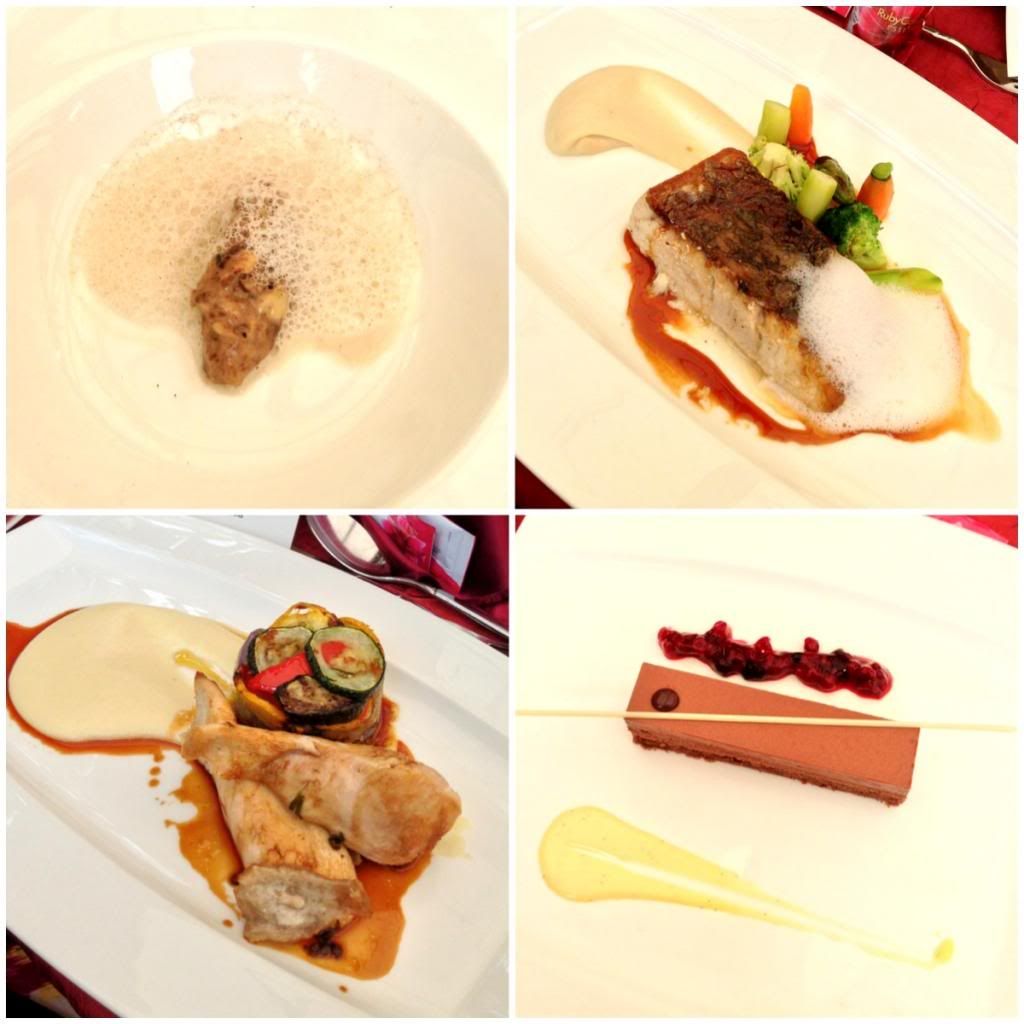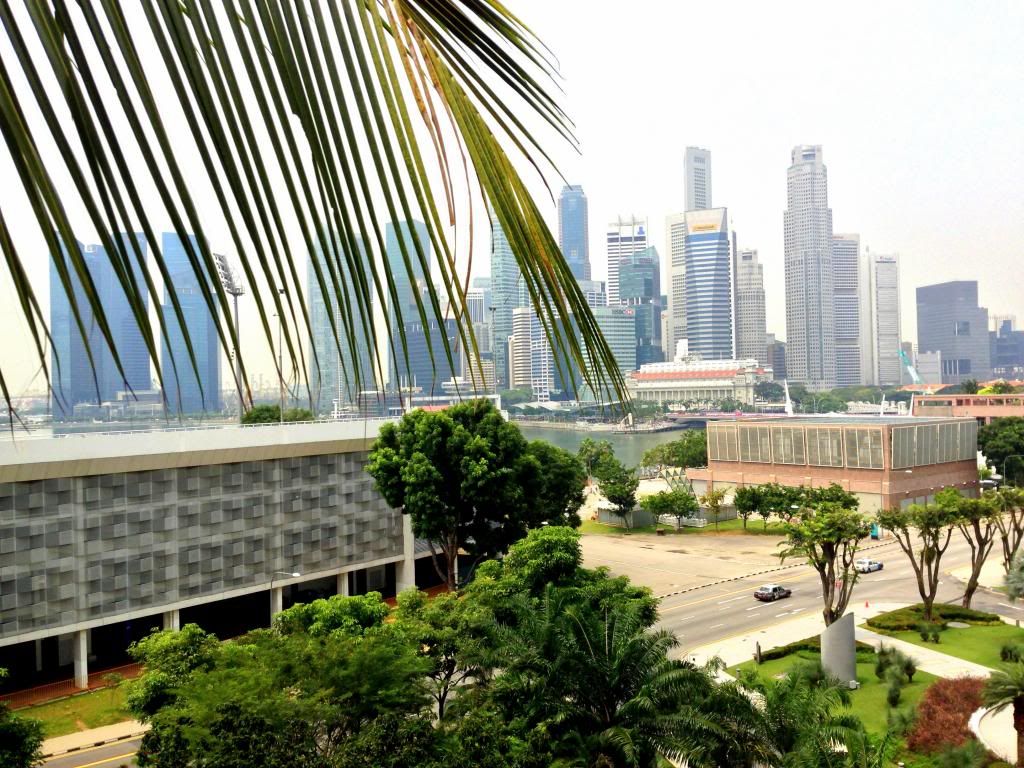 Thank you BRAND'S for the kind invitation and generosity!
For those interested, these are the price list:-
BRAND'S® InnerShine® RubyCollagen Essence (50ml x 10): SGD $57.00
BRAND'S® InnerShine® RubyCollagen Essence Strip (15g x 10): SGD $36.00
BRAND'S® InnerShine® RubyCollagen Essence Trial Pack (1 Strip + 1 Drink): SGD $8.80
You can get it at all pharmacy & personal care stores or purchase it on
BRAND'S website!
;)
Yes, we can all age gracefully and still have good skin all thanks to BRAND'S beauty supplements and a good skincare regime! Don't forget to exercise, drink plenty of water, have sufficient sleep and smile!