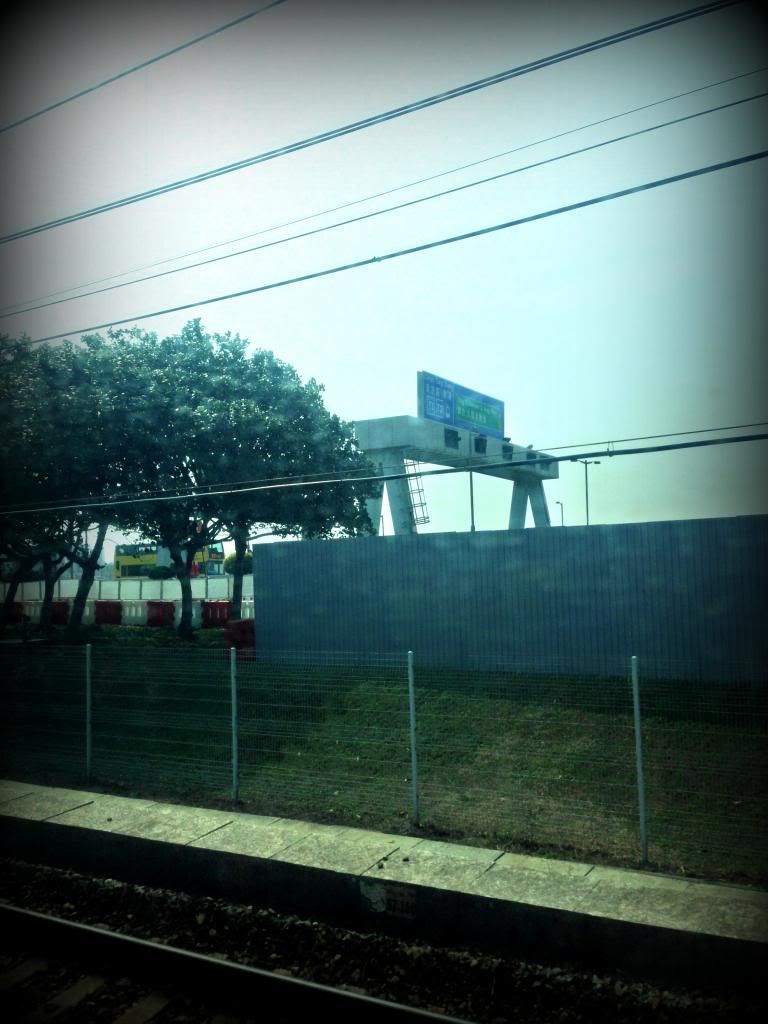 My favourites from HKG would be the dim sum, HK cafes, curry fishballs, egg tarts, milk tea and the list goes on and on! Most of the small eateries along HKG are nice too so you won't go wrong! Feeling so hungry after blogging this and spamming of all the breakfast/brunch/dinner/supper hahaha.
These are my personal favourites & those highly raved!
1. 糖朝 Sweet Dynasty
100 Canton Road, Tsim Sha Tsui
Directions: MTR Tsim Sha Tsui Exit A1. Walk along Haiphong road, turn right into Canton road.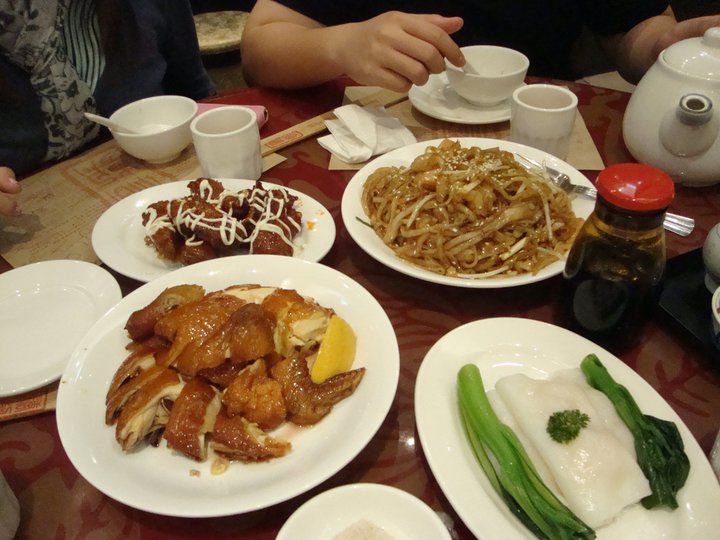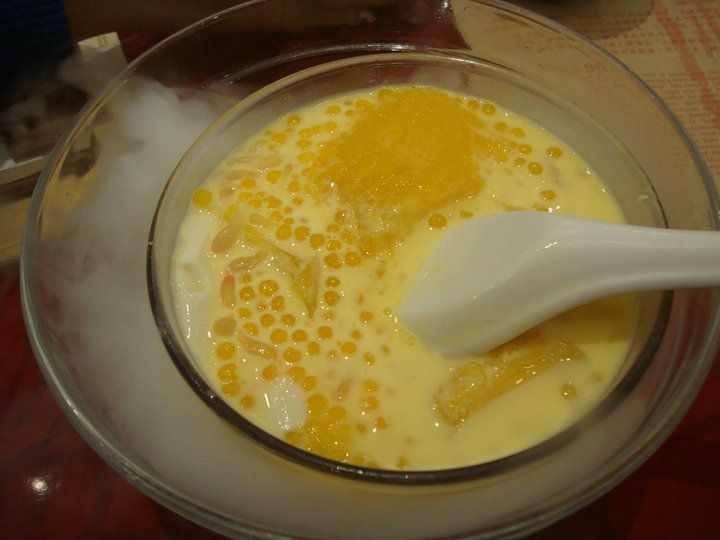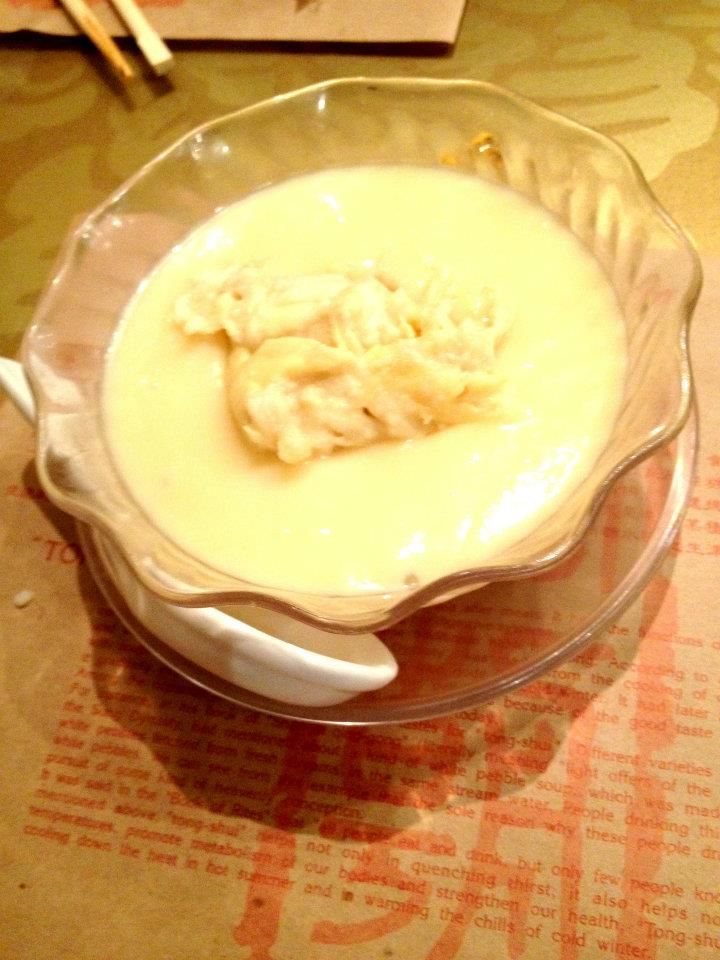 My parents love this place and I always come back for its desserts. Not exactly cheap but it's worth it I thought. Heard that the standard has dropped but still, always long queue! It's few metres from Habourcity's H&M so it's hard to miss.
2. 鳴春飯店 Spring Deer
1/F, 42 Mody Road, Tsim Sha Tsui
Directions: MTR Tsim Sha Tsui East Exit P3
3.
Australia Dairy Company
47-49 Parkes Street, Jordan C2
Directions: MTR Jordan, less than 5 minutes walk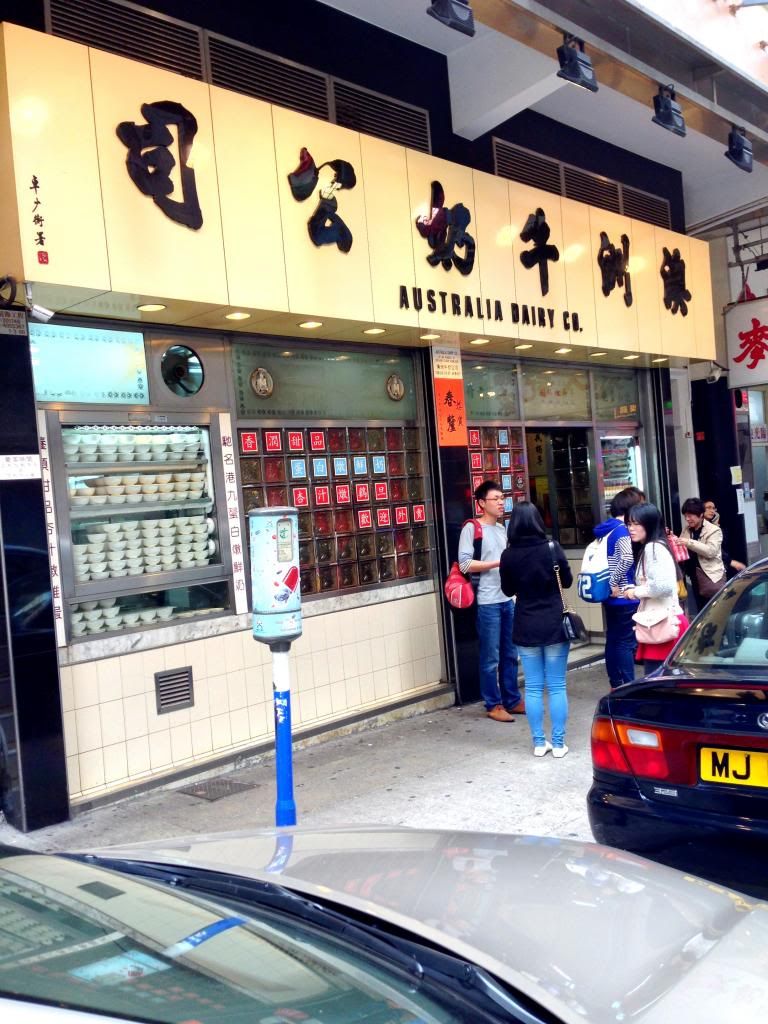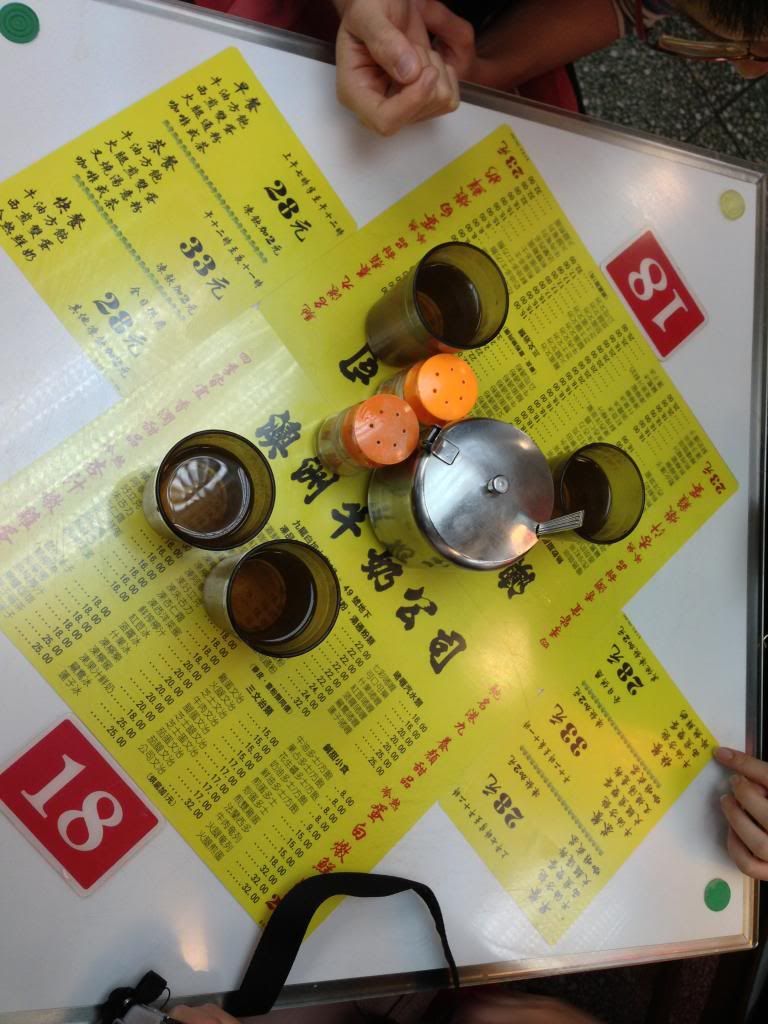 A must come place in the morning for its breakfast, especially the Scrambled eggs with toasts, Steamed Milk Pudding, and Egg Custard!!! -drools-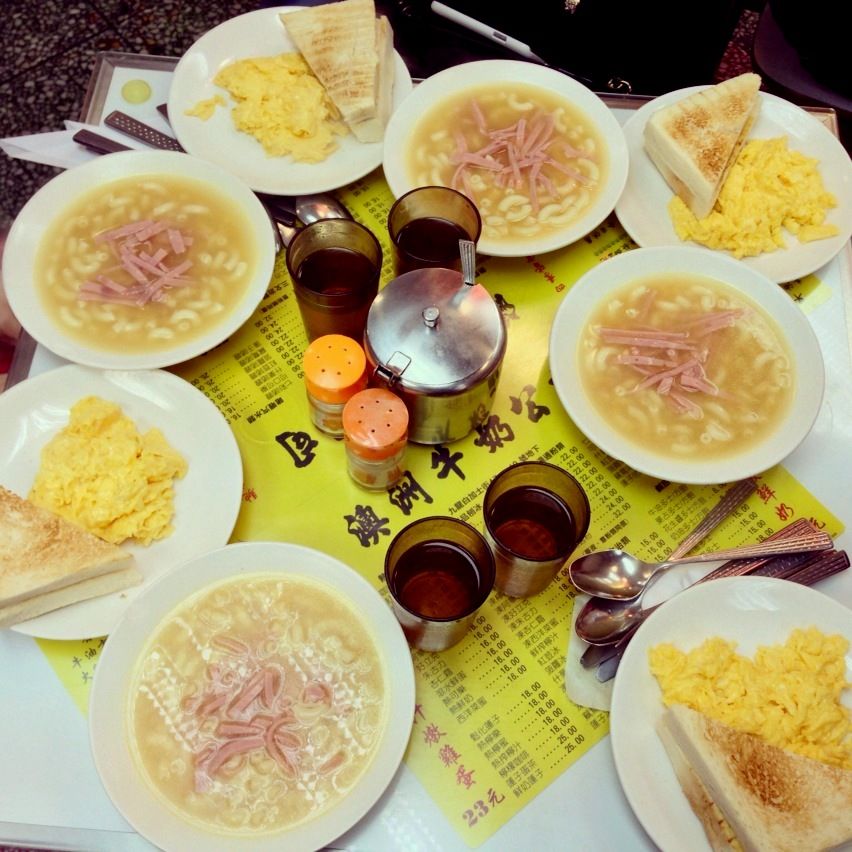 Too good that I came back for breakfast the next day!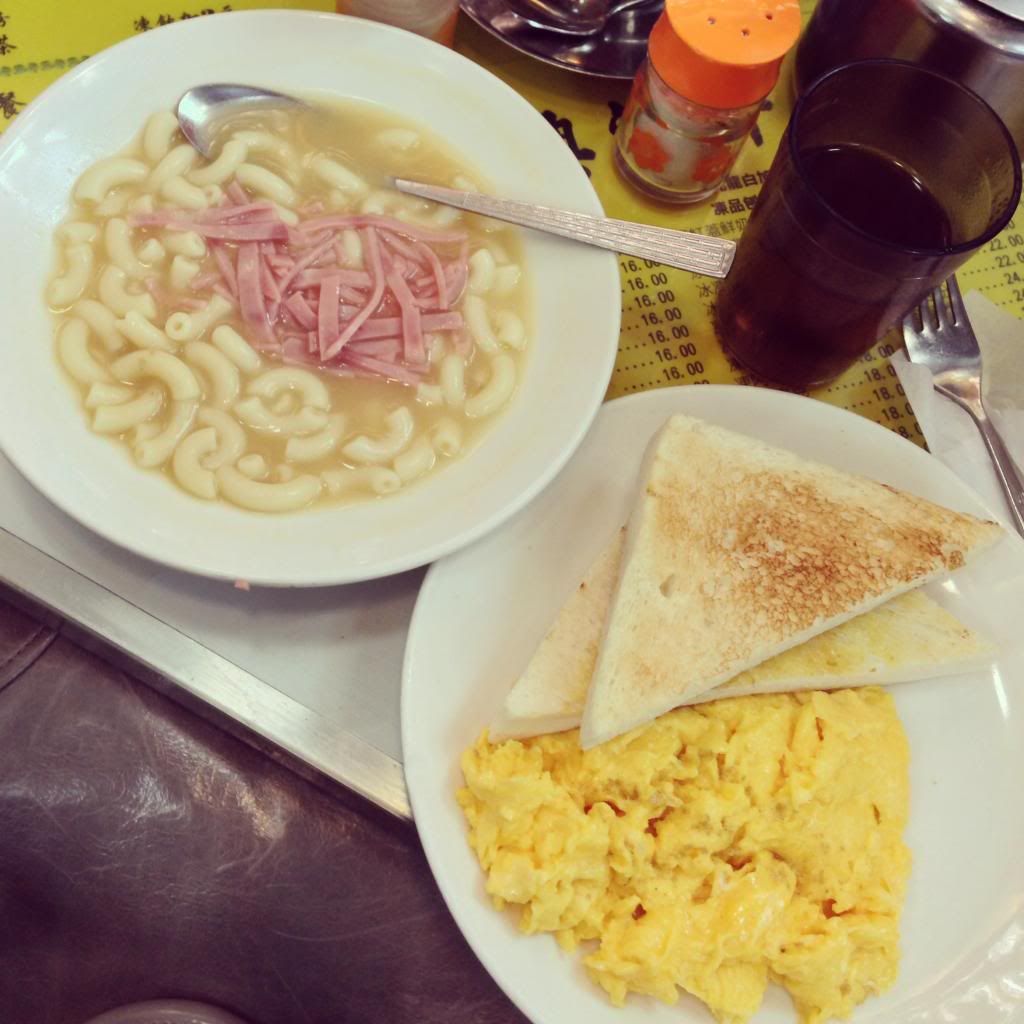 4. Shan Loon Tse Kee Fish Ball山窿謝記魚蛋
80-82 Old Main Street, Aberdeen
5. Tsui Wah Restaurant 翠华餐厅
G/F, 2 Carnarvon Road, Tsim Sha Tsui
Central, Wellington Street

The HK cafe that is everywhere and the safest choice! A must order is the crispy bun, milk tea and crispy pork slice!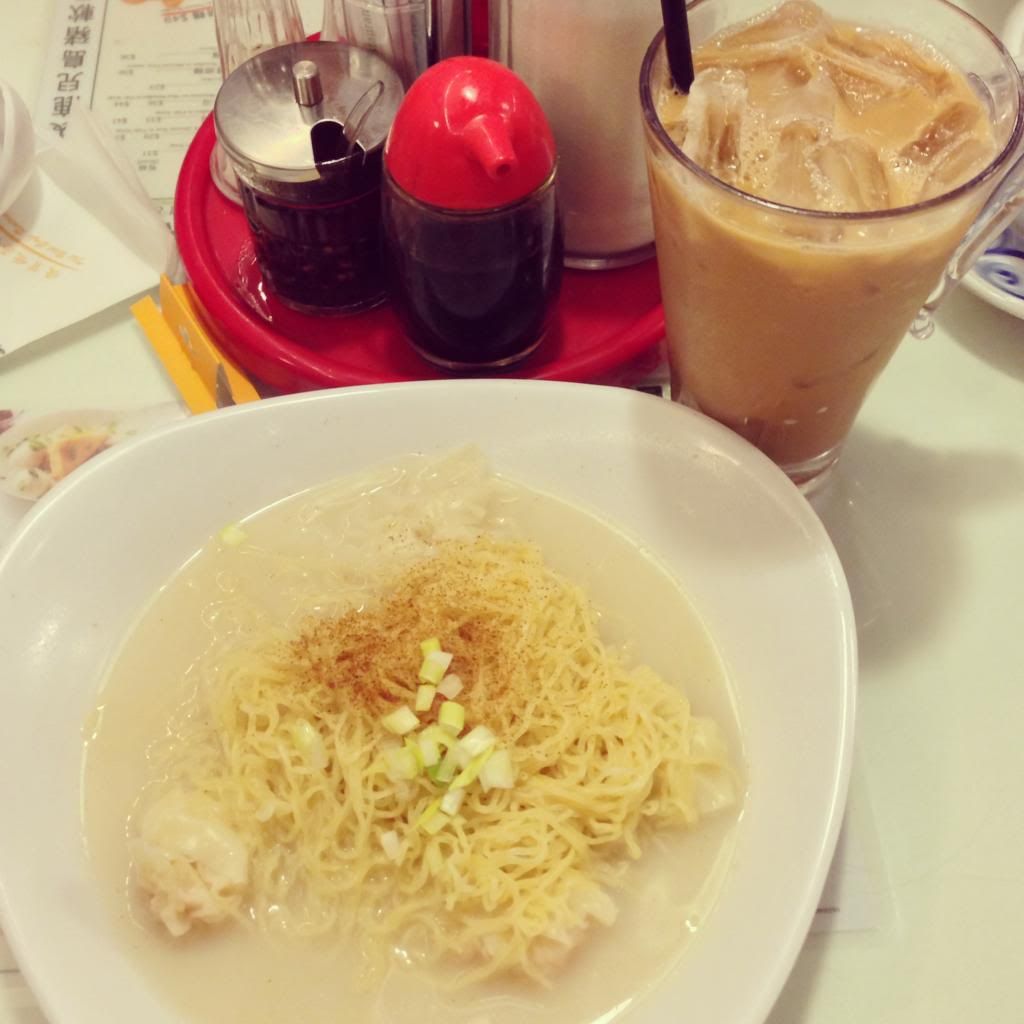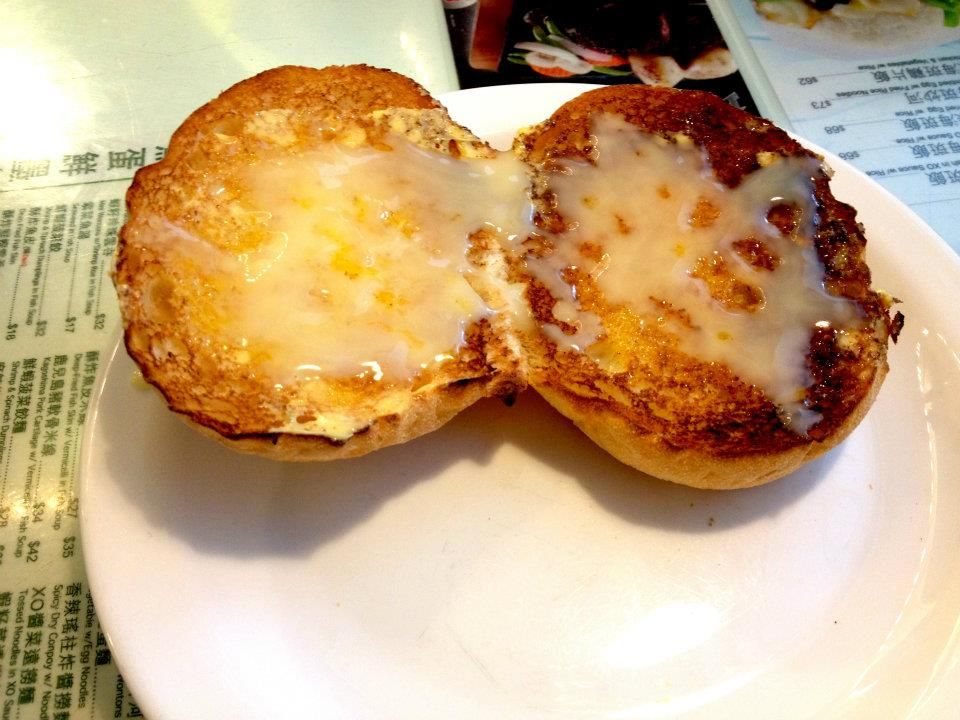 6. Yung Kee Restaurant
Central, Wellington Street
Directions: Just opposite Tsui Wah!
The best goose I've ever eaten and it's not a Michelin star restaurant for nothing! The best!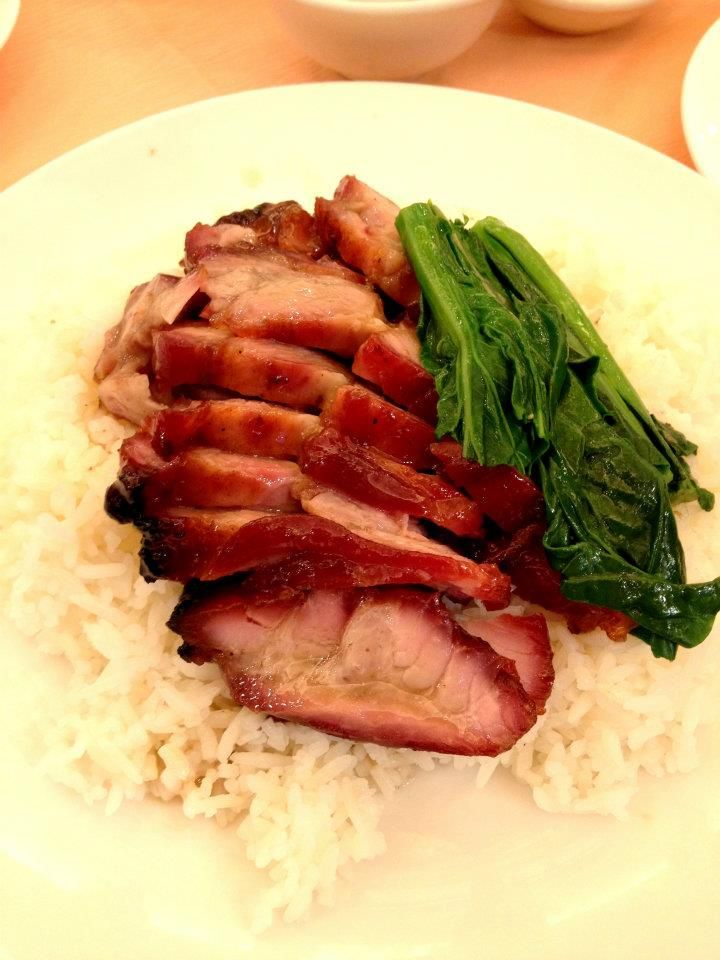 Drools. It's TC favourite and we finished everything in less than 5 mins =x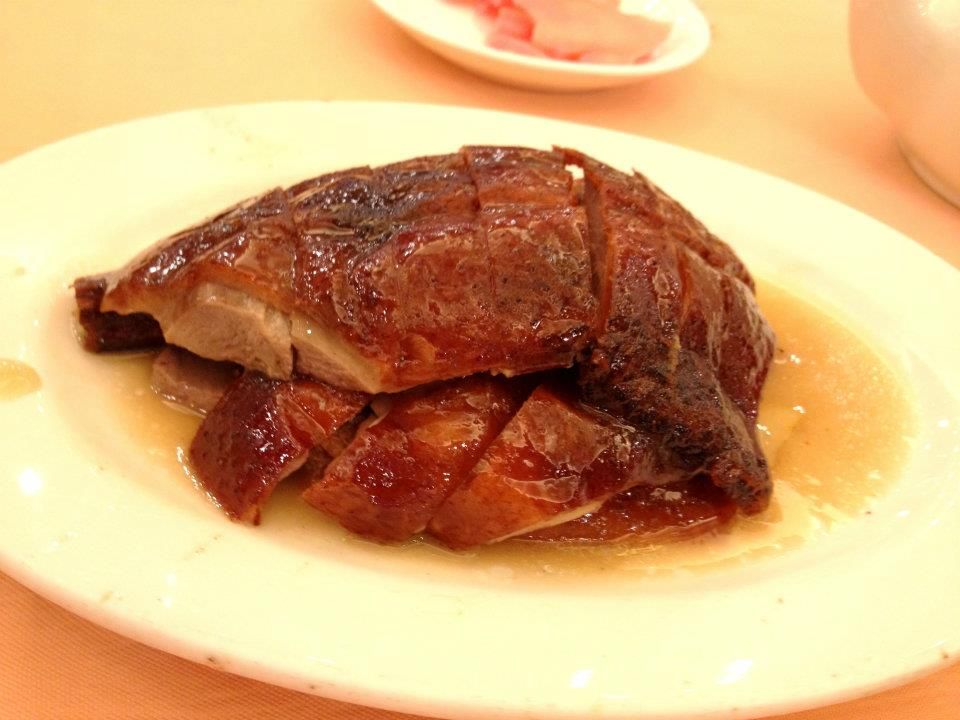 7. Tim Ho Wan Dim Sum 添好运点心专卖店
Shop 12A, Hong Kong Station Podium Level 1, IFC Mall , Central, Hong Kong, China (Central)
Shop 72, G/F, Olympian City 2, 18 Hoi Ting Road, Tai Kok Tsui, Kowloon, 2332 2896.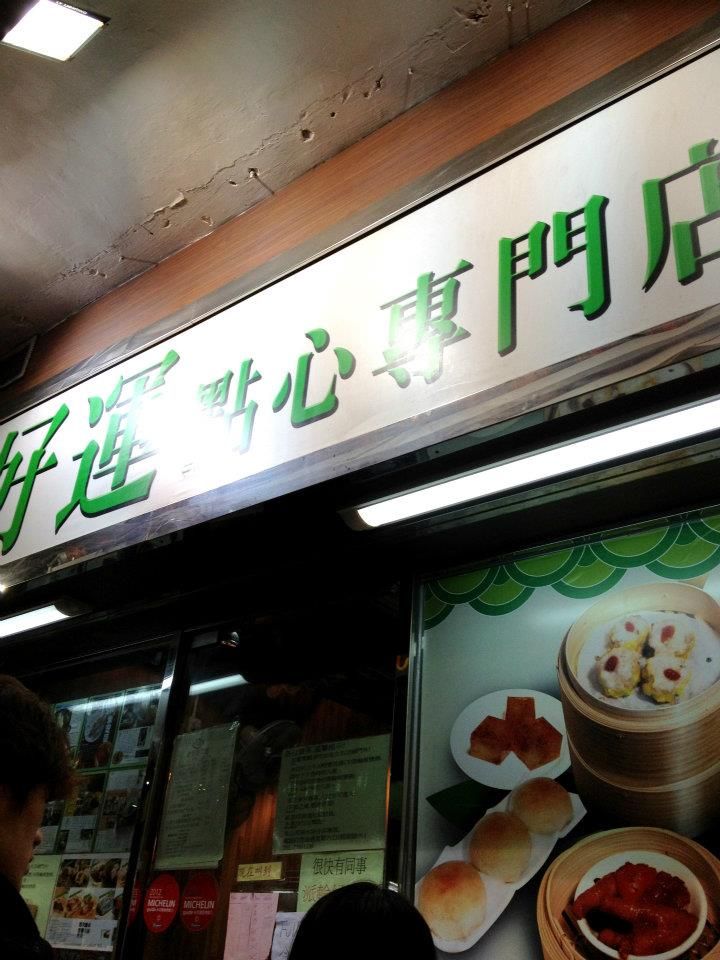 Long queue but it's worth it! The Mongkok outlet shifted so these are the current outlets now I think. I like it better than Singapore's outlet, maybe I'm biased!
8. Guang Dong BBQ Restaurant(Opp Langham Place)
Central, Mongkok and Jordan MTR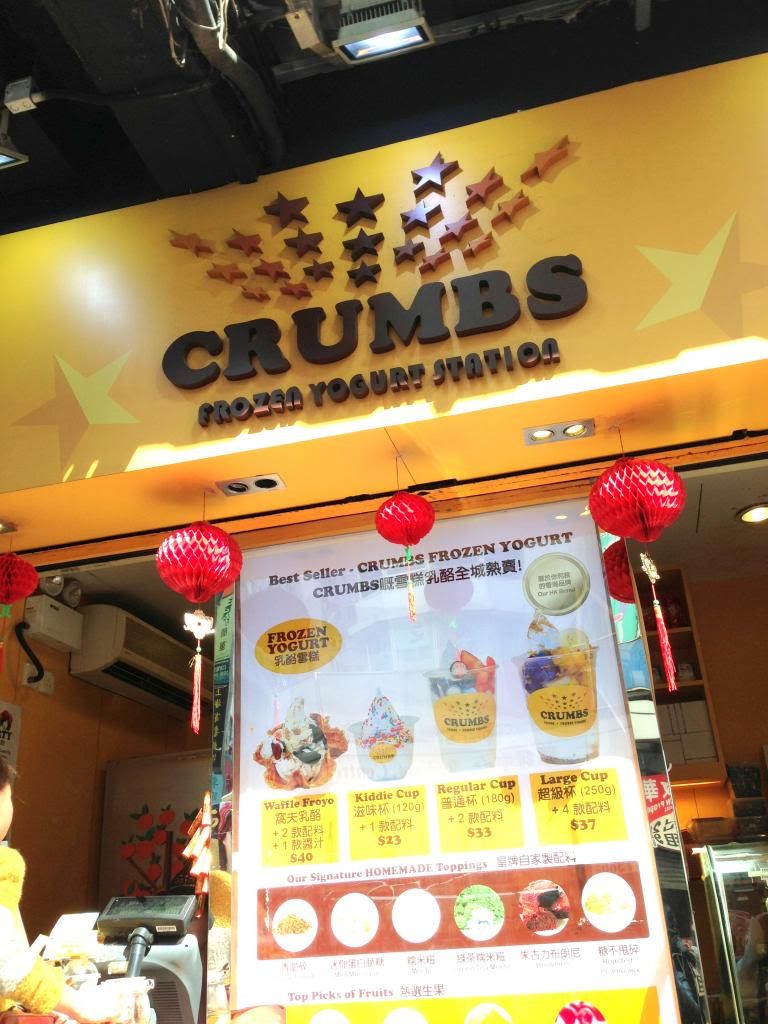 Introduced to this yoghurt brand by Gwen and it's really very yummy! Please add the house
crumbs when you order!
10. Zoe Cafe (Causeway Bay)
銅鑼灣開平道4-14號新寧閣地下6號舖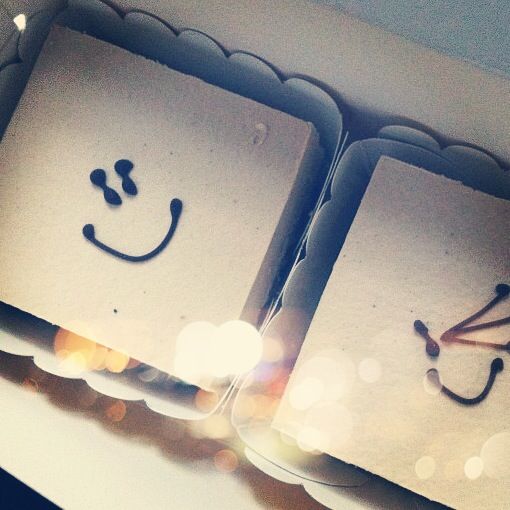 Tried it with a buddy on the last day of the trip! Good place to chill with its photogenic cakes. Coffee is pretty average though.
11.
Yokozuna Ramen
Directions: "

Yau Ma Tei Station, Exit B, or look for the exit towards Salvation Army. Once out of the station you will see a traffic light, so please cross the traffic light. Once crossed, turn right and walk straight. Keep walking straight until you see a 7-11. By then you will see the ramen shop which is beside 7-11"
"One of the best ramen place which costs typically around 50-60 HKD for a bowl of Ramen and remember to add that Japanese egg!
A very small and quaint shop, please open the sliding door and get a q number. They will call your q number as well as your surname. Sometimes the queue can be quite crazy so you may want to roam around the area (say e.g. 7-11 and get a warm soya milk from the fridge)"
12.
Four Seasons Claypot Rice & Oyster Egg
Add: 46-58 Arthur Street, Yau Ma Tei
Directions: "Yau Ma Tei Station, exit the same exit as place 1 & 2. Once you exit the station, turn a sharp right then walk straight. You should be able to see this convenience shop selling umbrella fruits drinks etc. Then you will come to this junction, walk straight and you should pass smelly rubbish chutes area. From there turn left, and you should see the shop already. If all else fails, just remember it is not along the main streets of Temple Street"
"Out of all the claypot rice at Temple Street, many say that this is one of the best. I agree with them since I tried almost all the claypot rice there. The shop interior is white, and not along the main streets of Temple street. Must order the oyster egg too! They use duck egg so I think it makes it extra savory. If I were to order the beef claypot rice I will usually order one egg too.. "
13.
Mui Kee Porridge
Directions: "
Prince Edward Station, exit the one towards Flower Street. If you know where is Hua Yuan St (Flower Street), it is opposite the end of Flower Street. Look for a wet market beside a very big fishball restaurant. Its at the top level of the wet market"
"When in HK, must eat gao gao HK porridge too. I always patron this porridge place and order their meat ball porridge. They have a wide range of porridges for you to choose! Smooth and warm porridge is good breakfast on a Autumn HK morning. If you like to eat chee cheong fun, then order one plate too!"
14.
Xiao Fei Yang hot pot
Directions: Opposite Langham place walking distance.
Famous for their ma la steamboat. Got buffet so you can try reserve via internet before heading down.
15.
奇趣餅家
Kee Tsui Cake Shop
Directions: "Its almost towards the end of Fa Yuen Street, or if you start at the end then it is at the front part of Fa Yuen Street. You must be confused now. If you get down from the overhead bridge from Mongkok, then this shop is at the front part. If you were to come from the Prince Edward station, then it is at the end of the station.
It's a shop that we will never fail to visit when we are at Fa Yuen Street. Specialities are
豆沙燒餅、紅豆燒餅、光酥餅
."
16.
Wai Kee Noodle Café (
維記咖啡粉麵
)
Directions: Sham Shui Po Station, Exit D.
They sell mainly noodles but if you want to get toast, you can too. It is awarded by Openrice HK and I always visit this place for either their pork or pork liver noodles. Abit noisy but they have three stores side by side. May need to queue for awhile, just awhile!
Famous for their kweys -
白糖糕、芝麻糕、紅豆糕
!
18.
坤記糕品專家
Kwan Kee Store
Directions: Sham shui Po station. Easy to spot landmarks is the umbrella shop beside the store, and it is located right beside one of the sham shui po exits.
Tau Hwey and their Tau Pok is super delish!! Best thing is it is all handmade by the owner/boss. If you can't decide which to order, just order the mixed platter – it comes with I think 3 or 4 tau hu and tau pok. Tau Hwey with lots of red sugar is my favourite!
176-178 Hennessy Road, Wan Chai – 2575 1823
20.
泰昌餅家
Tai Cheong Bakery
21. Hong Kong Starbucks Retro Concept
Floor M2, Baskerville House, 13 Duddell Street, Central
Retro ambience and slightly different from our usual Starbucks concept!

---
& More food pictures!
The die die have to eat curry fishballs with the egglets!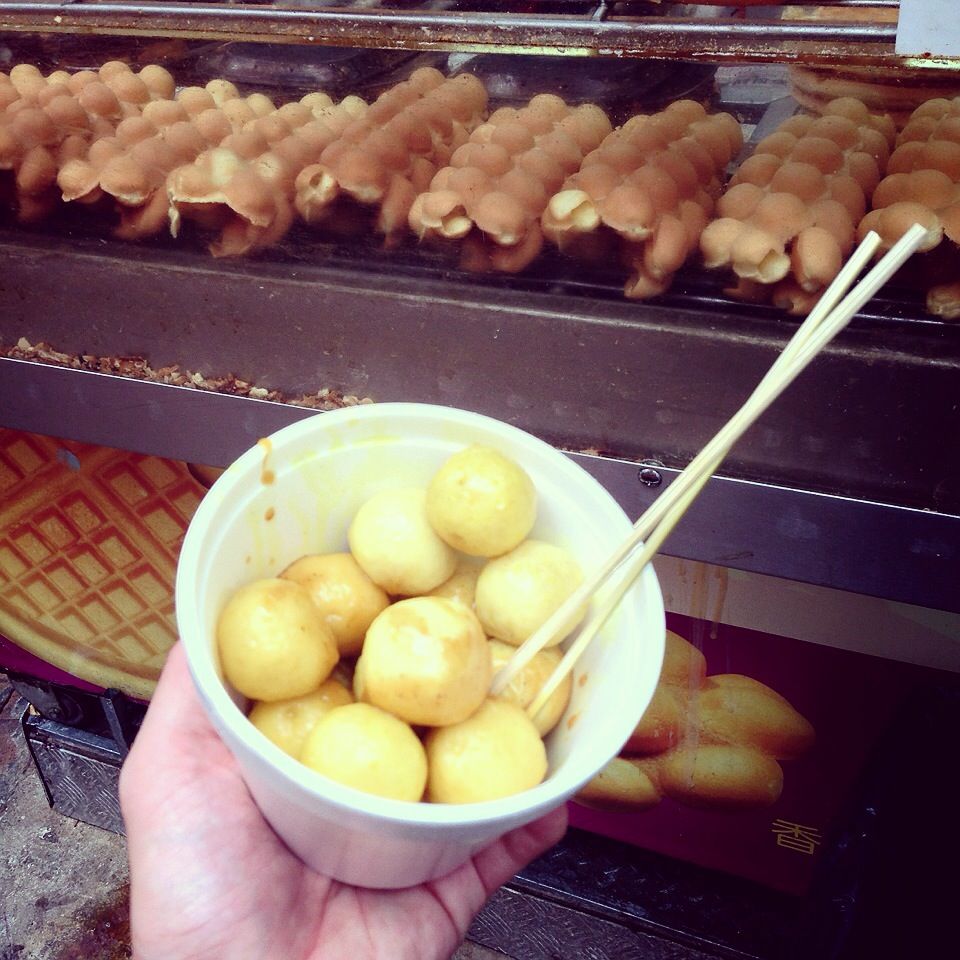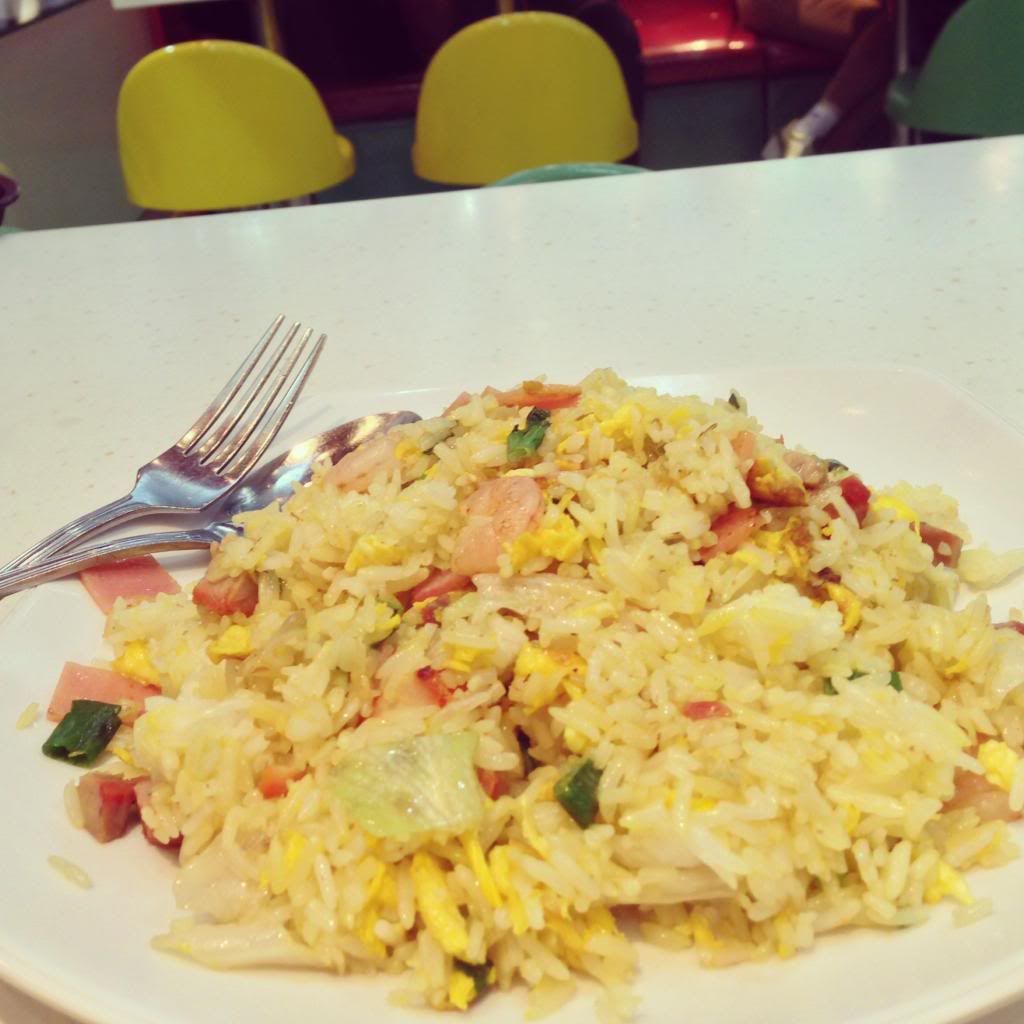 Egg tart place at Jordan MTR, near the Australian Dairy breakfast place. Cheap and really yummy!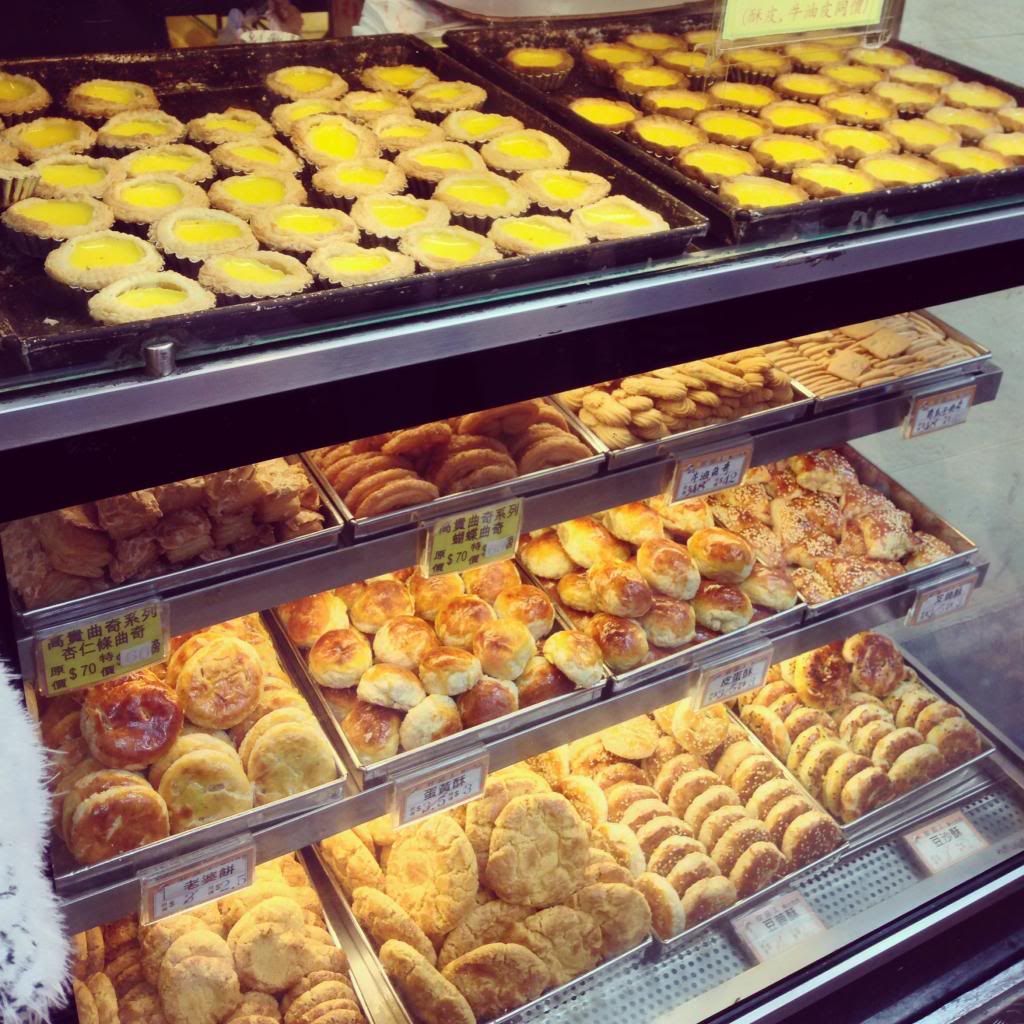 We headed out for Dim Sum after our race and this was at Times Square!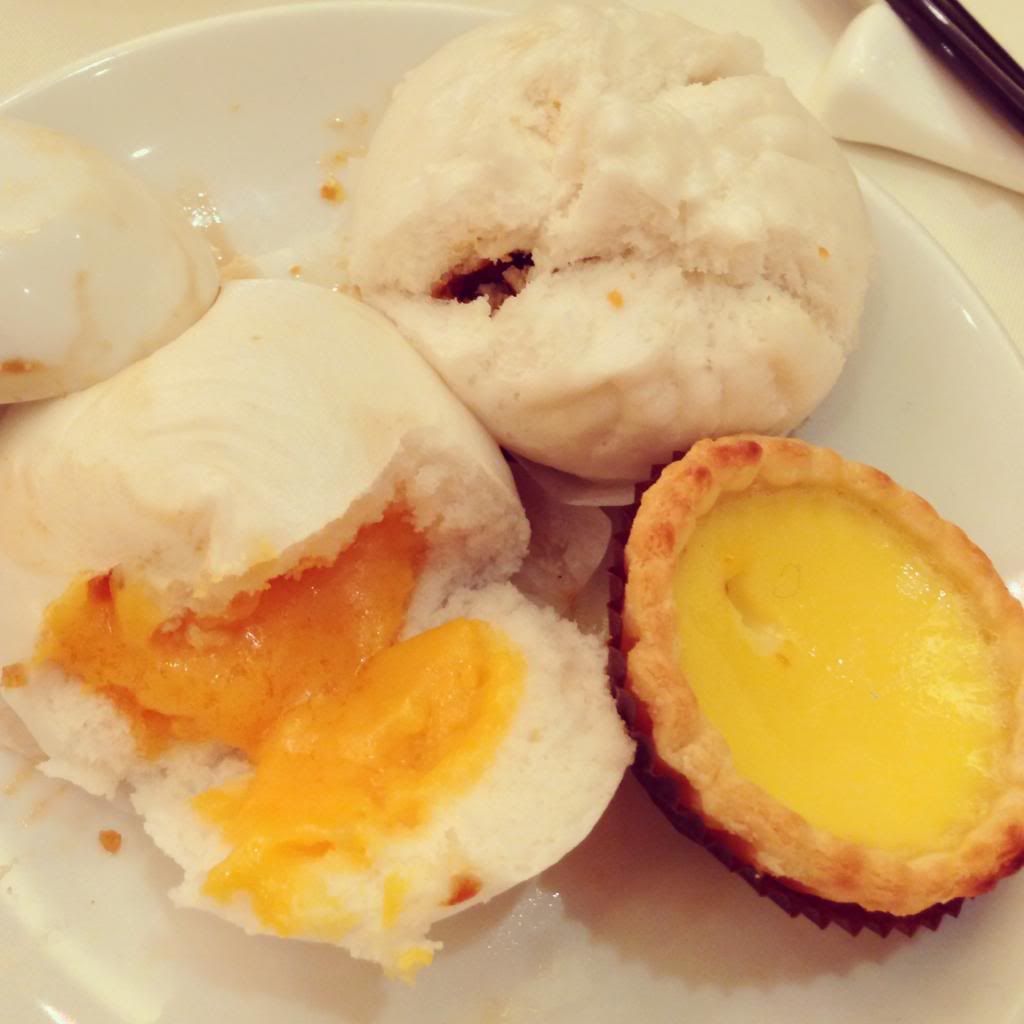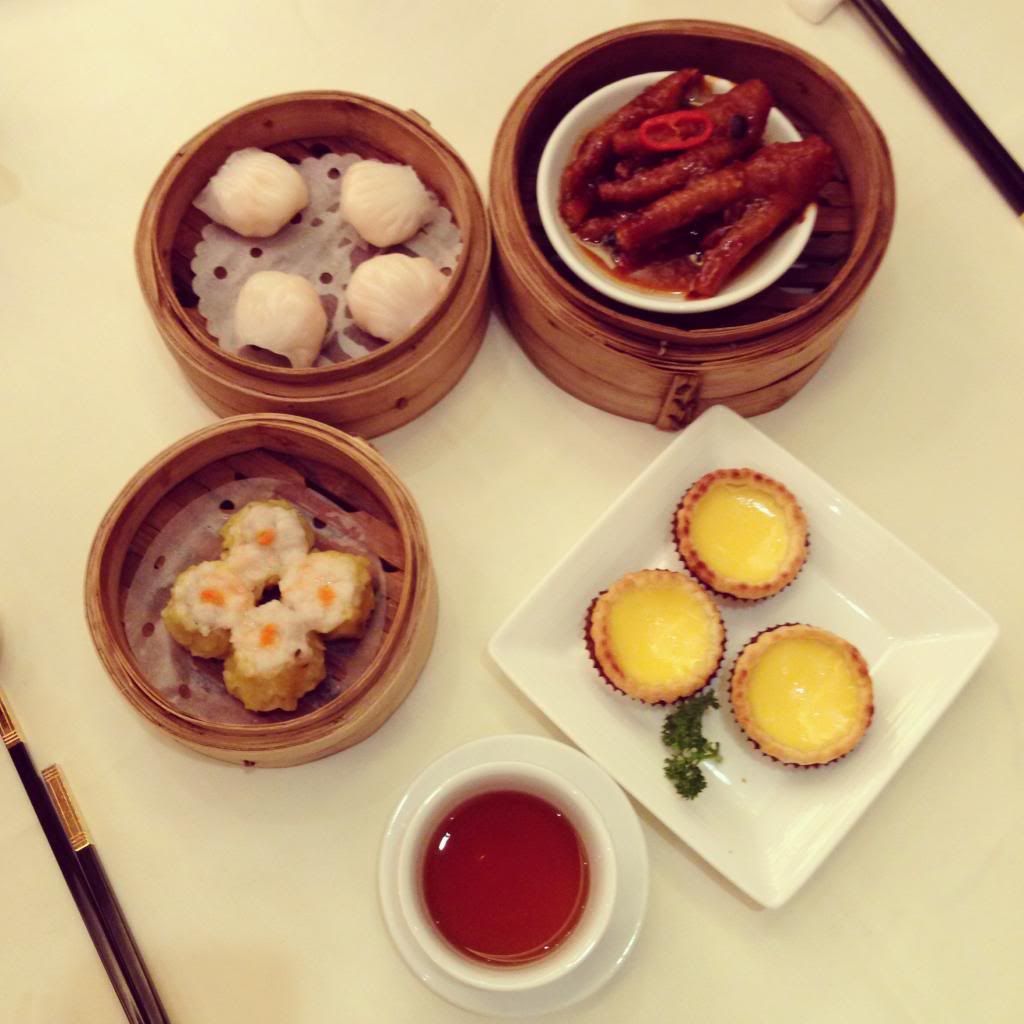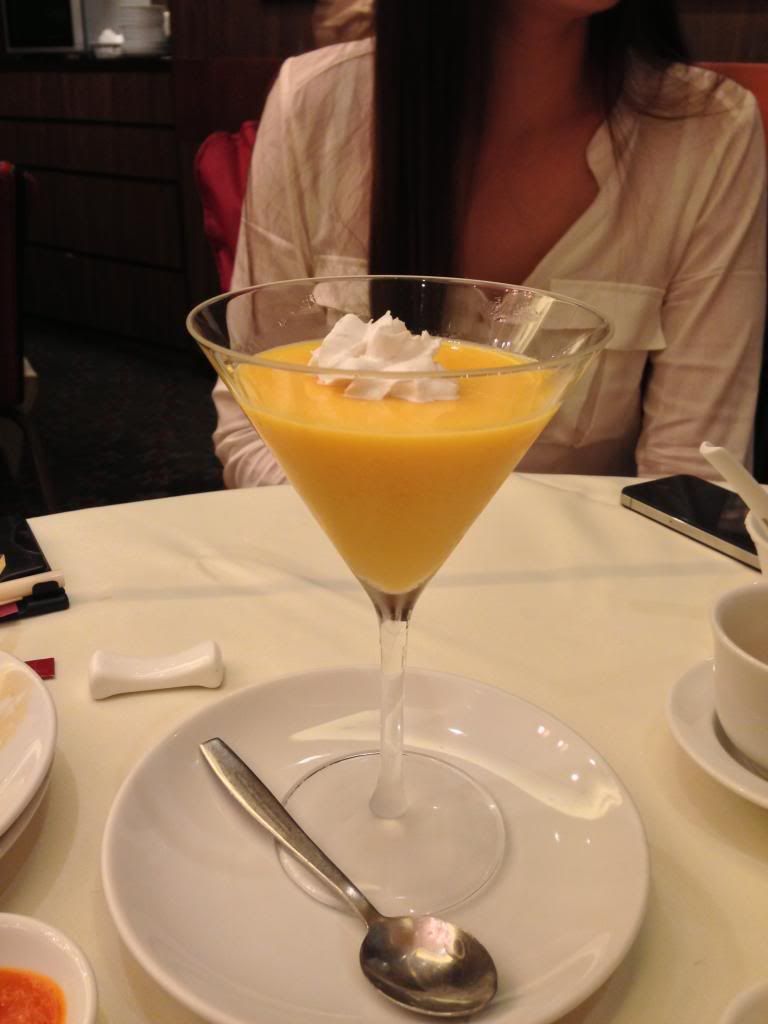 Brunch at The Flying Pan, introduced by Gwen!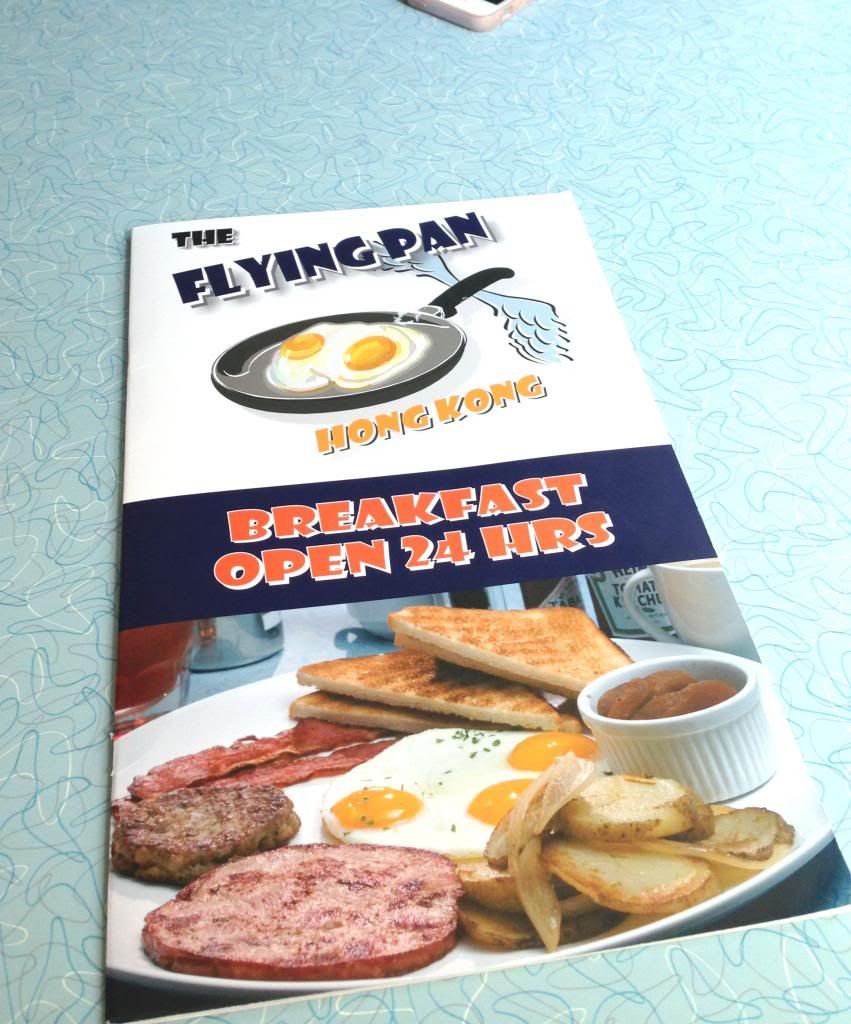 Huge serving but I had no appetite :(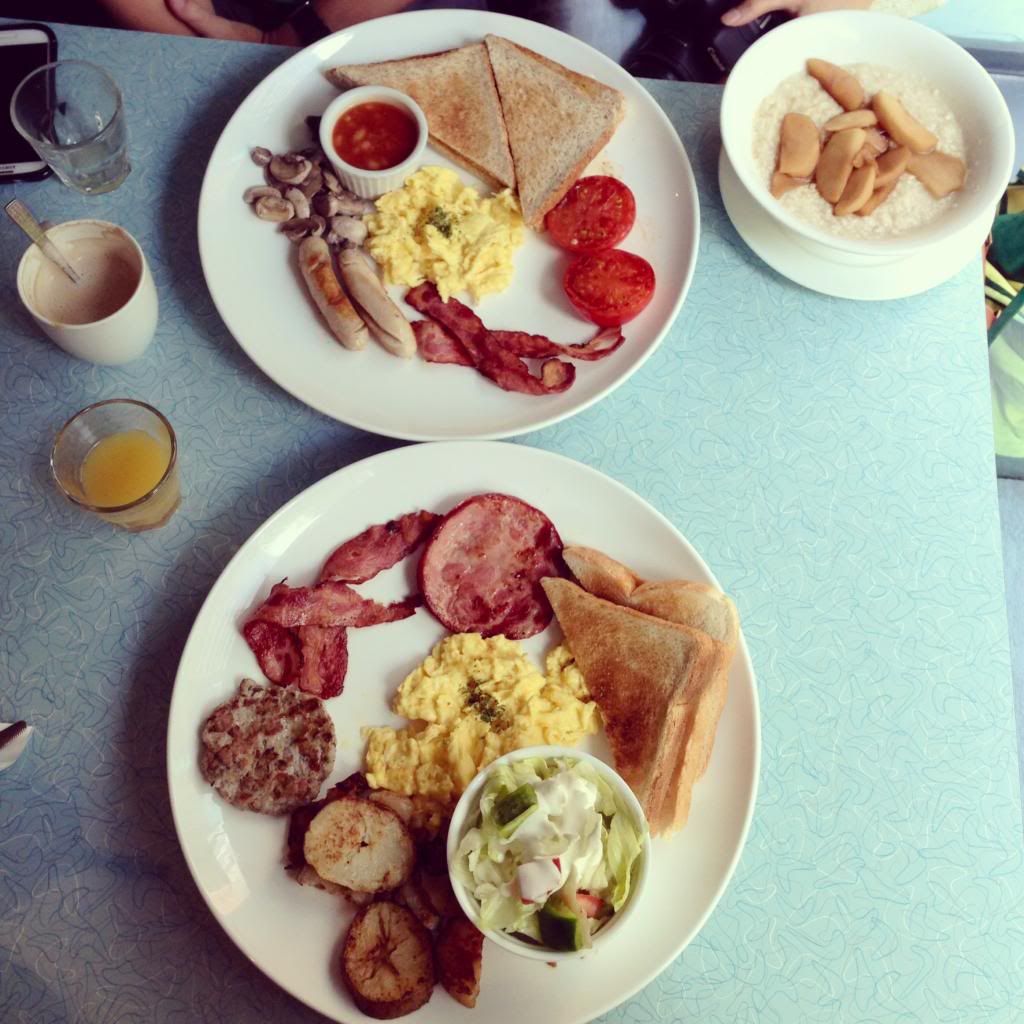 Not a fan of the brand but every tourist has to drink this!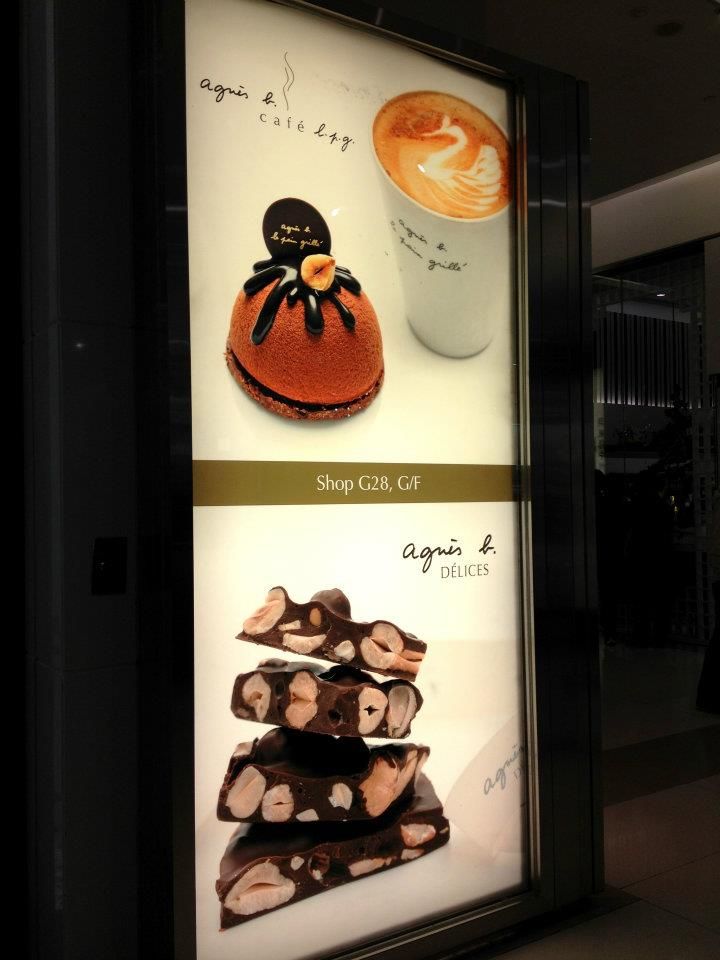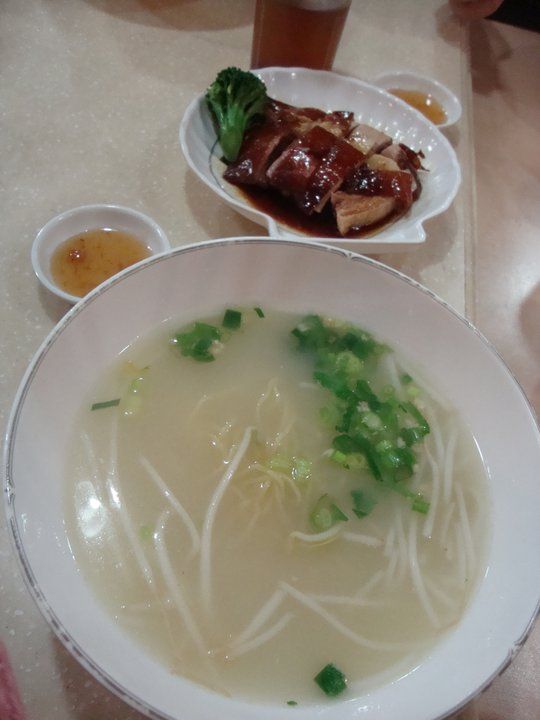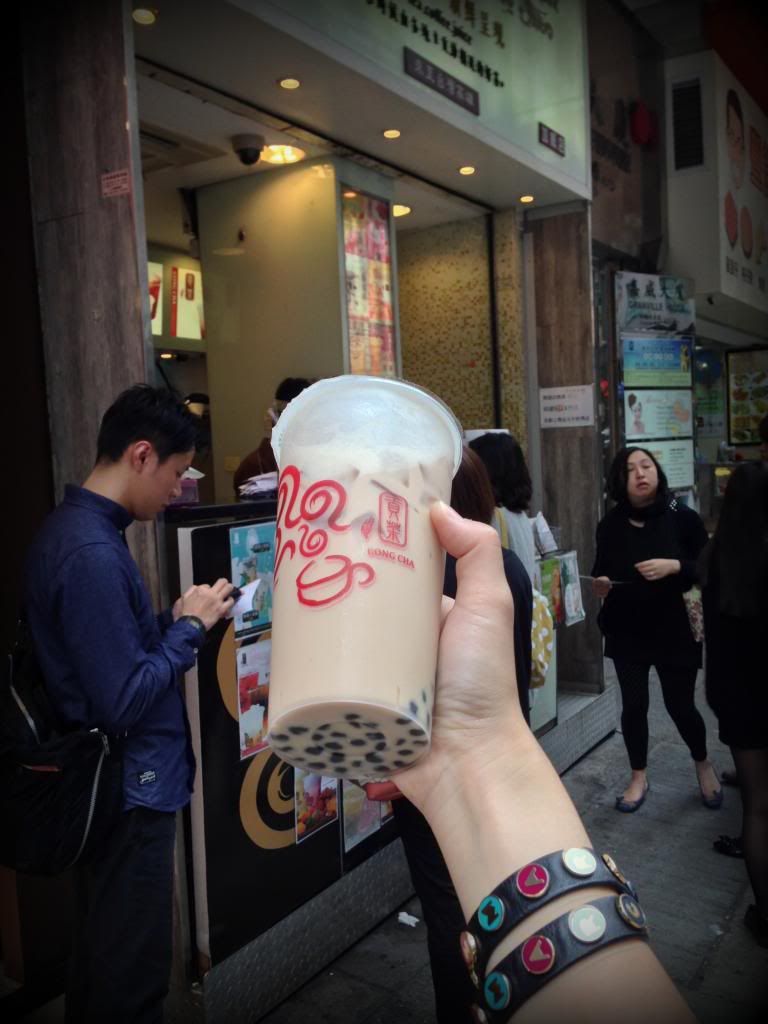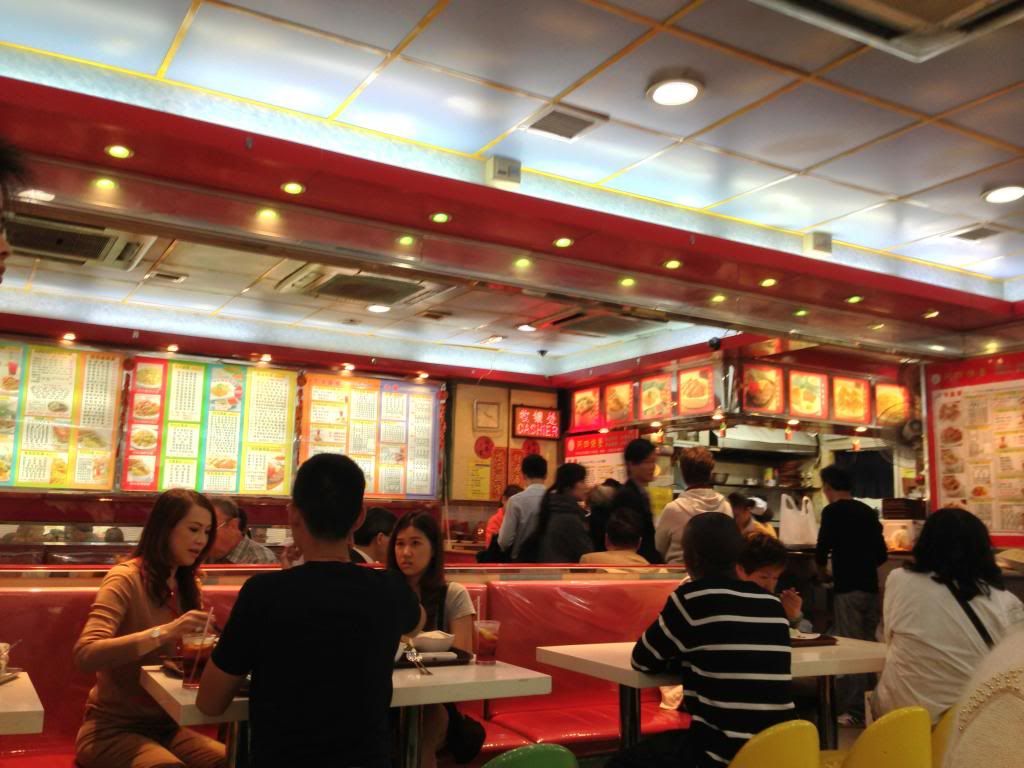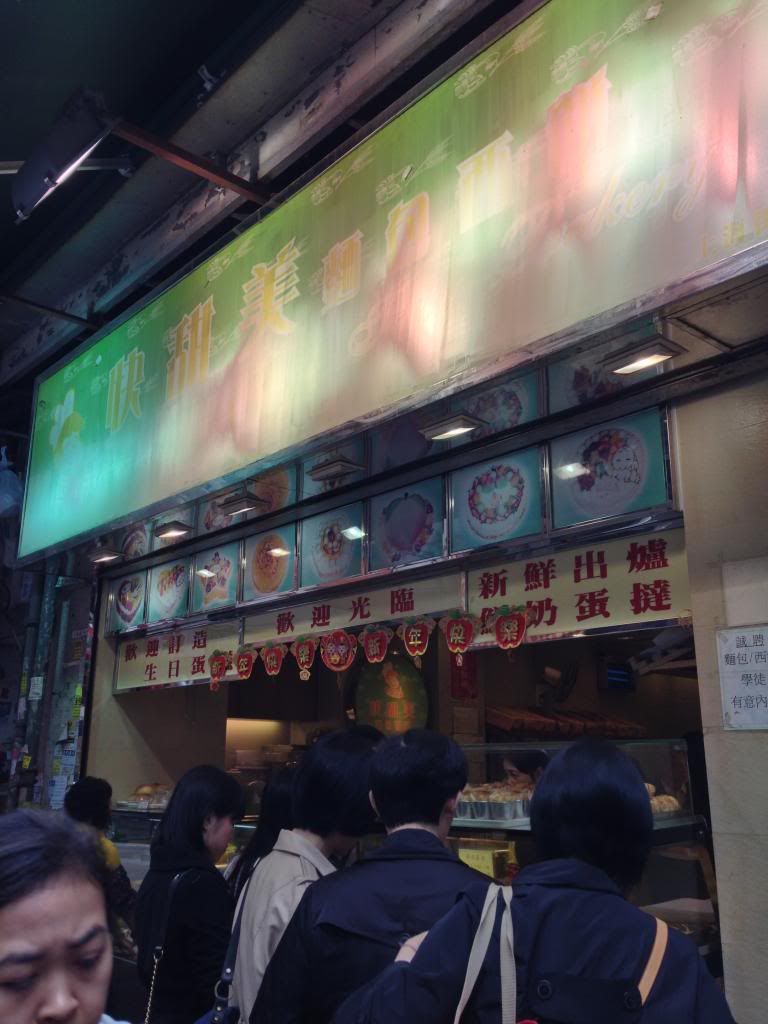 All thanks to Gwen & friends for inviting us to this local seafood place with cheap & yummy seafood! Okay this is really the most scrumptious meal I've ever seen. Like what Veron said, it's as if it was our CNY meal, or even better! I was too busy taking pictures because I had no appetite haha.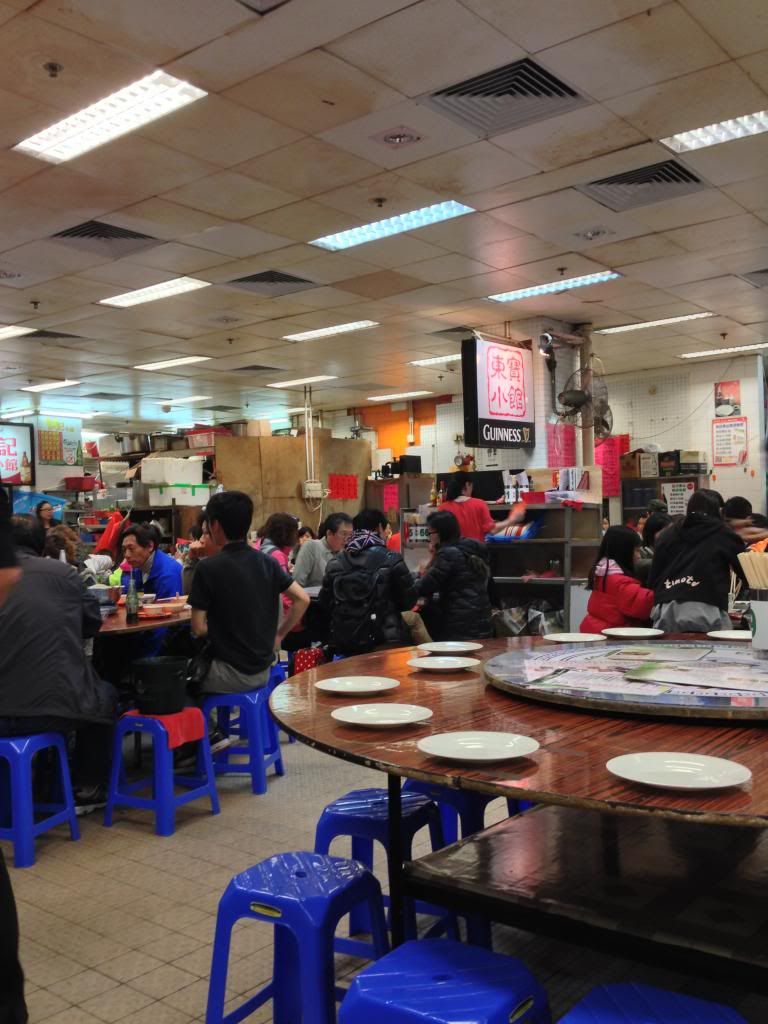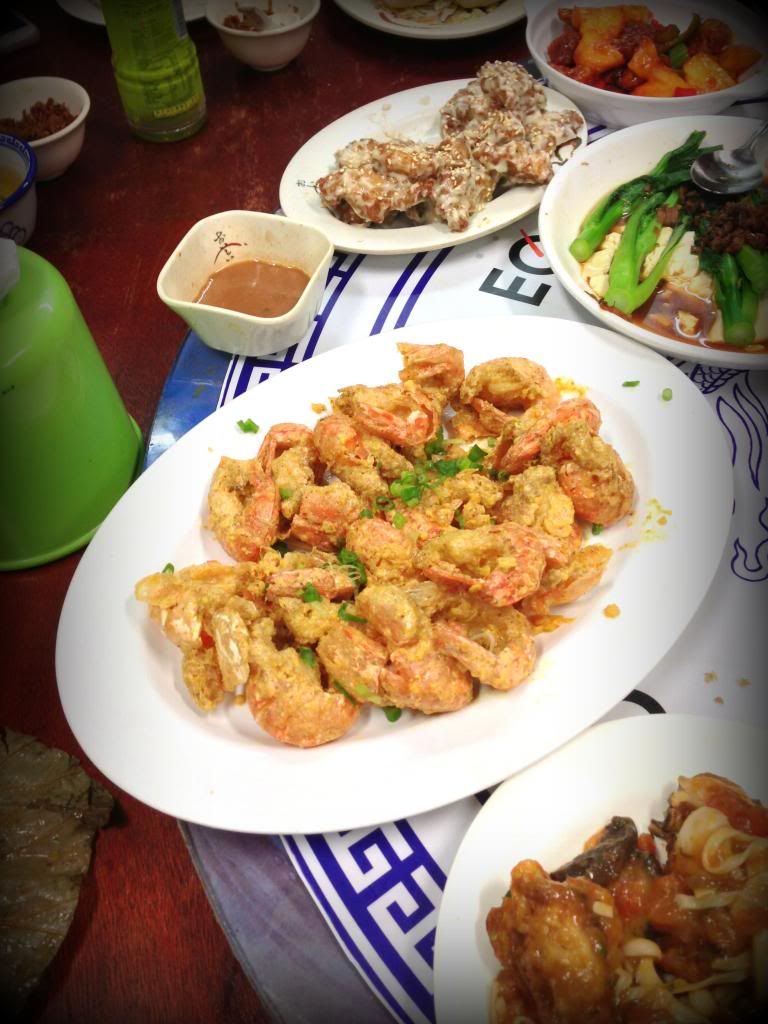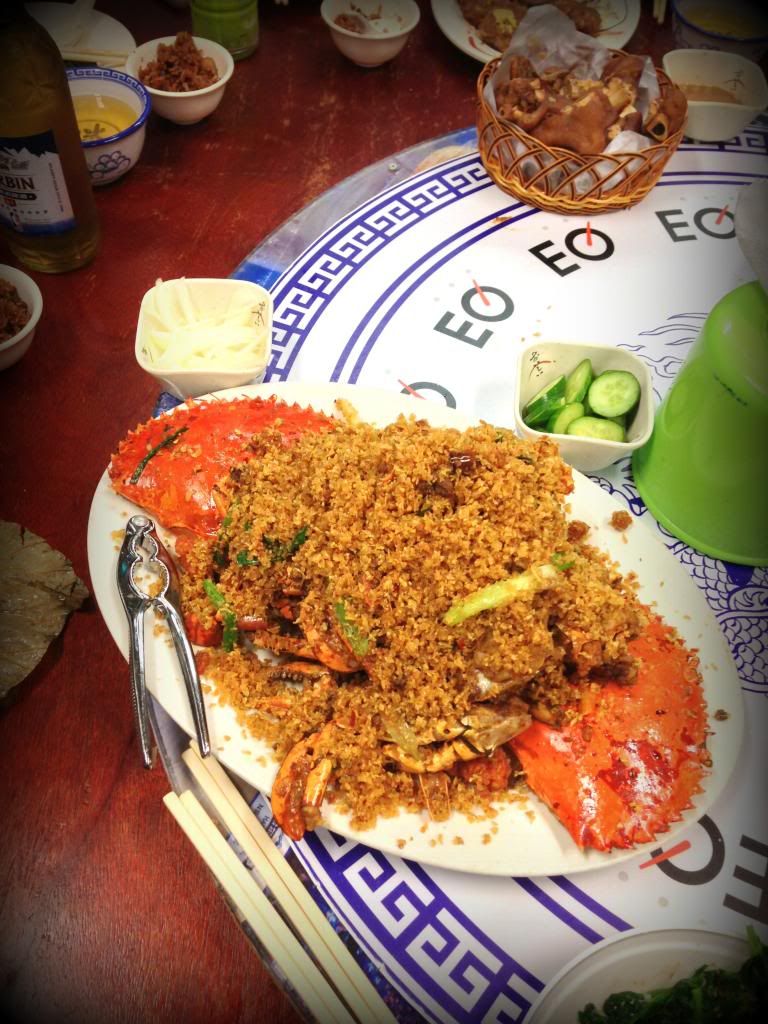 YES, NO KIDDING.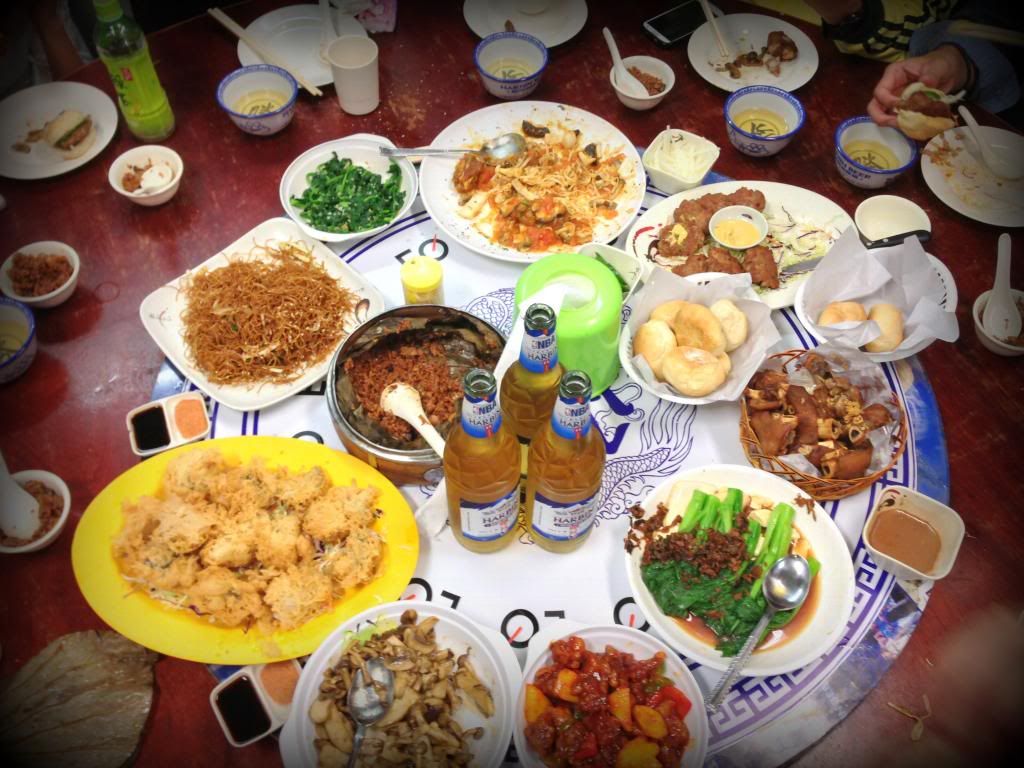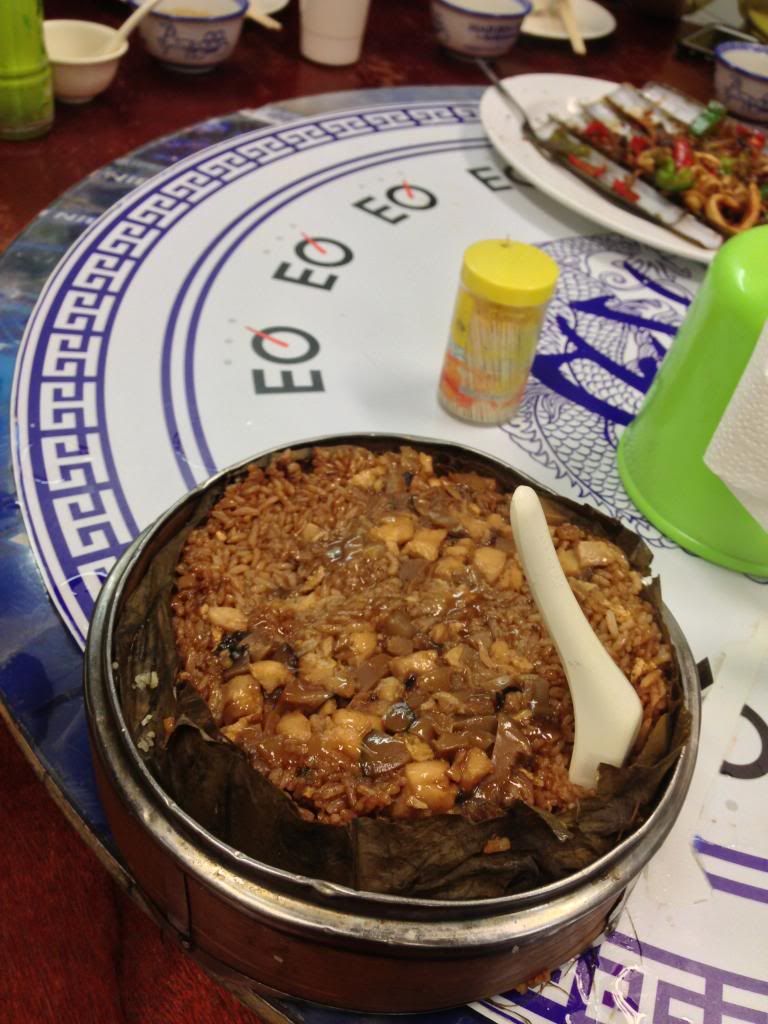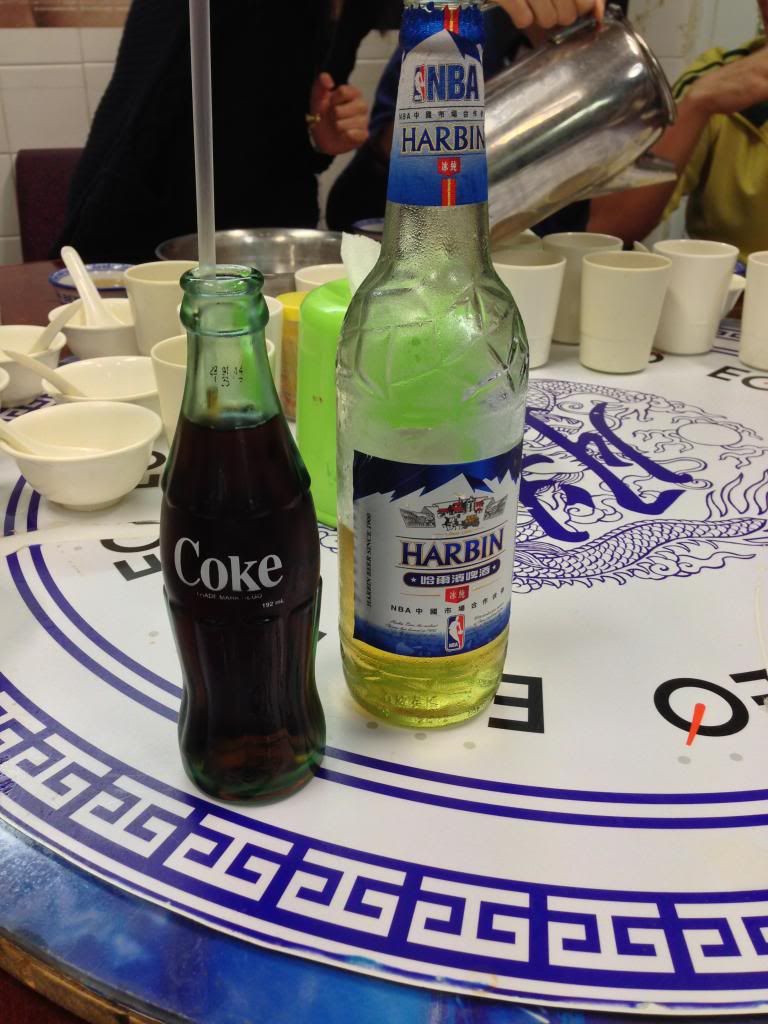 Group picture! :)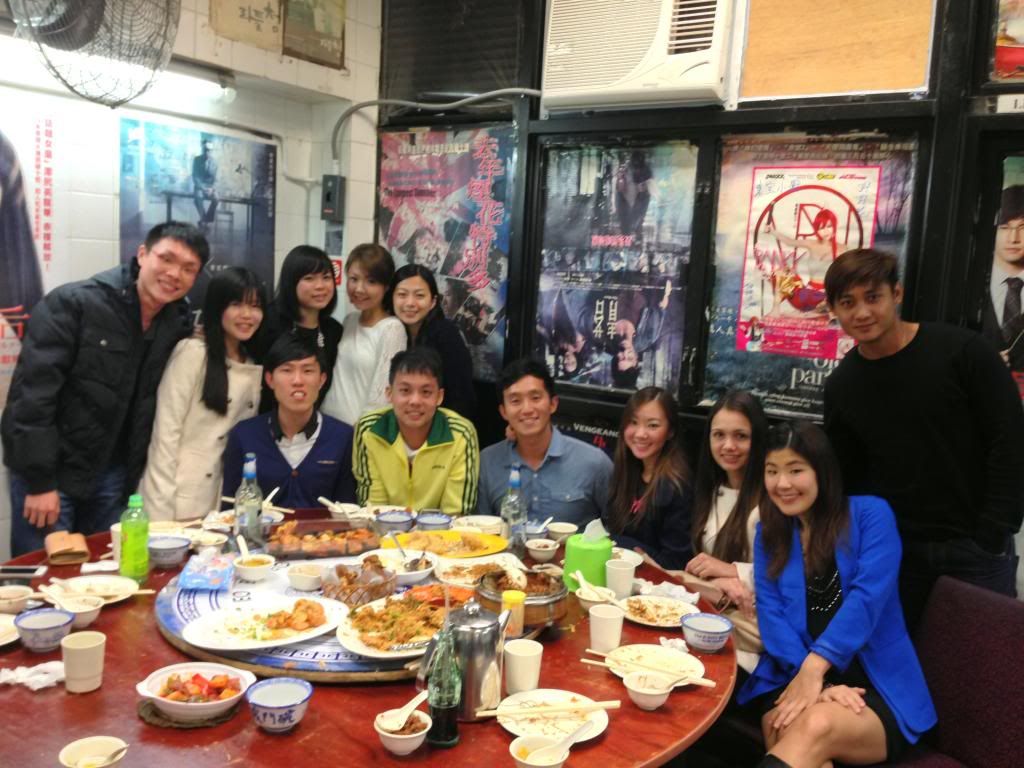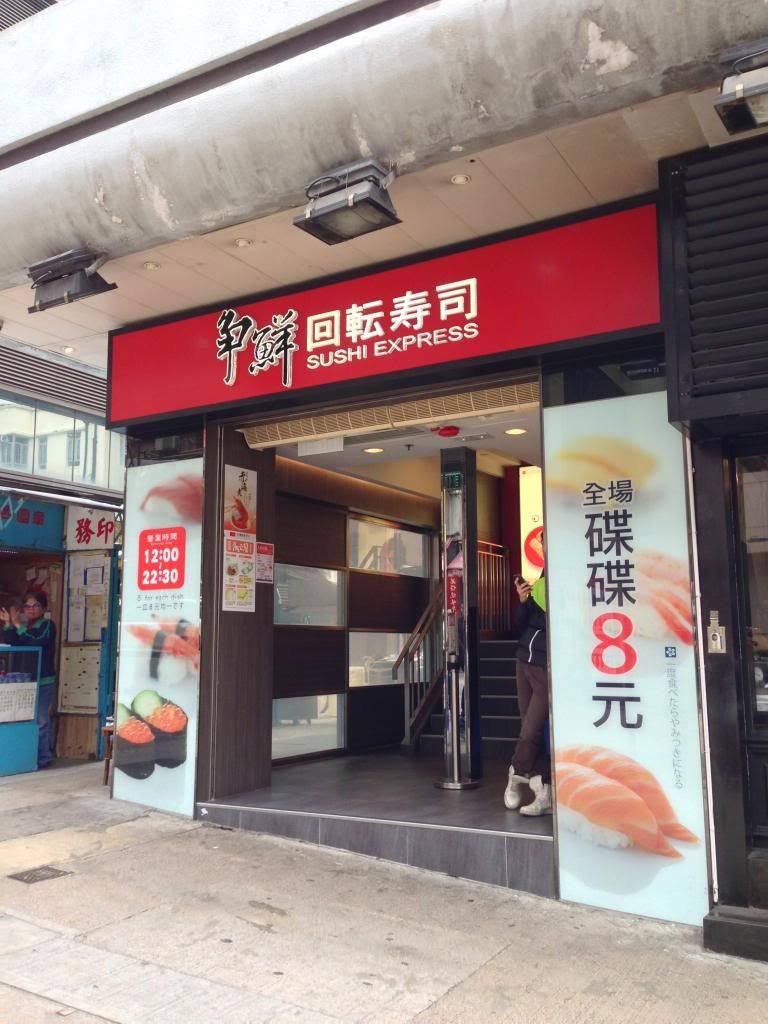 The "famous" dog at CWB! Really HUGE.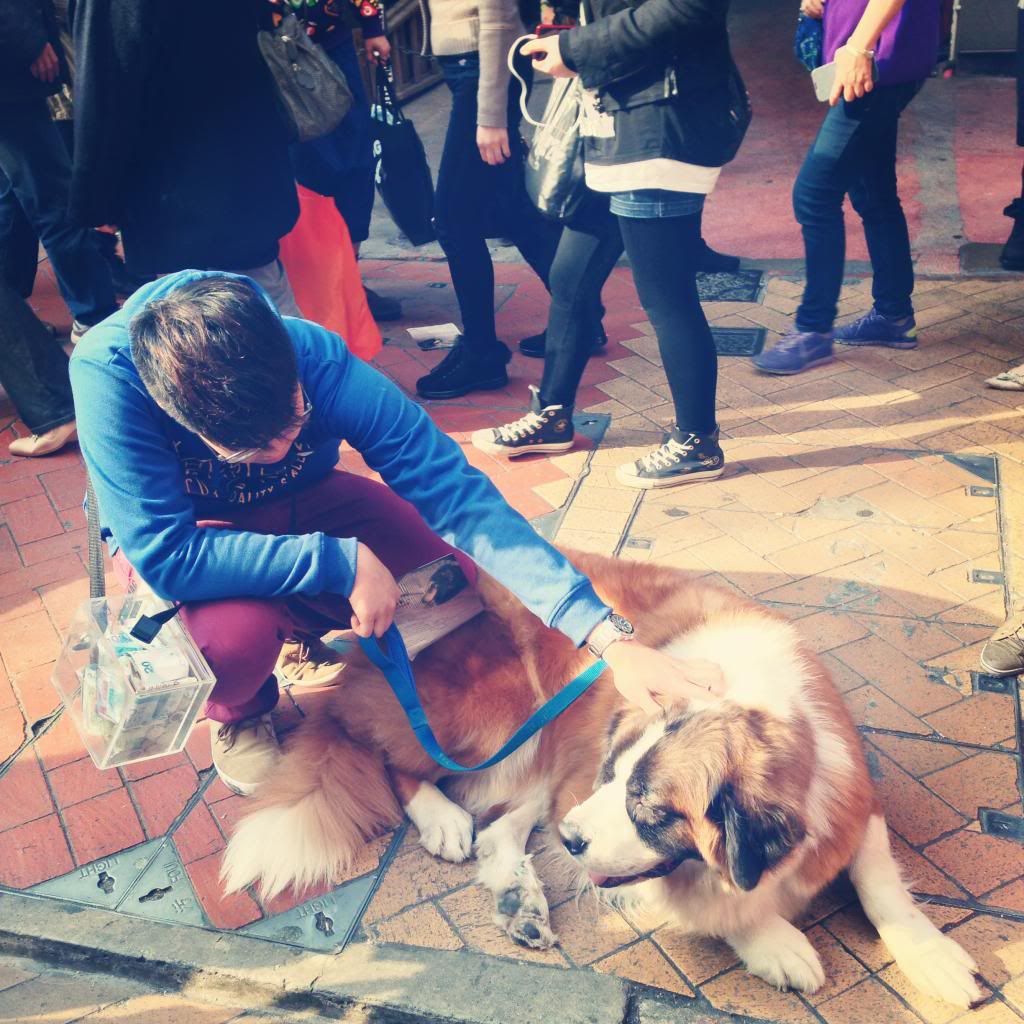 Ending the trip with bags & luggage!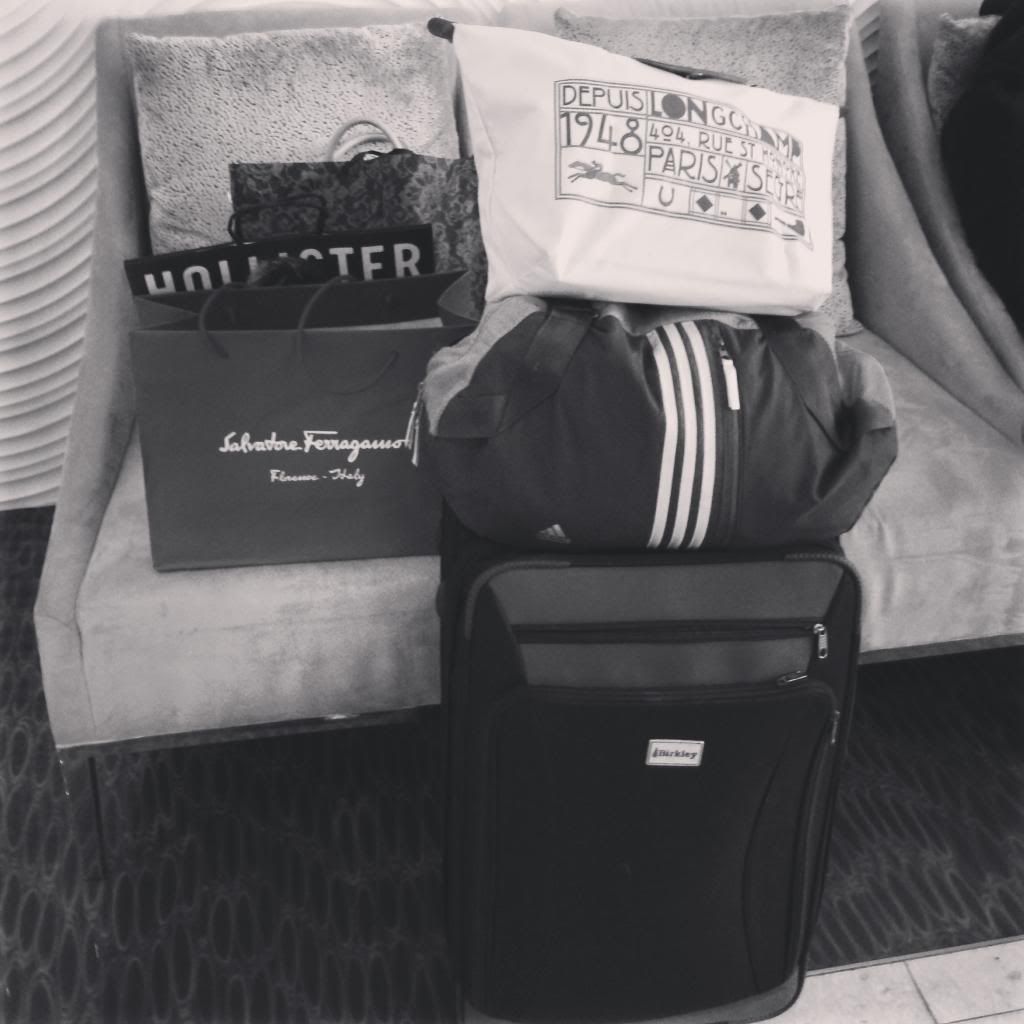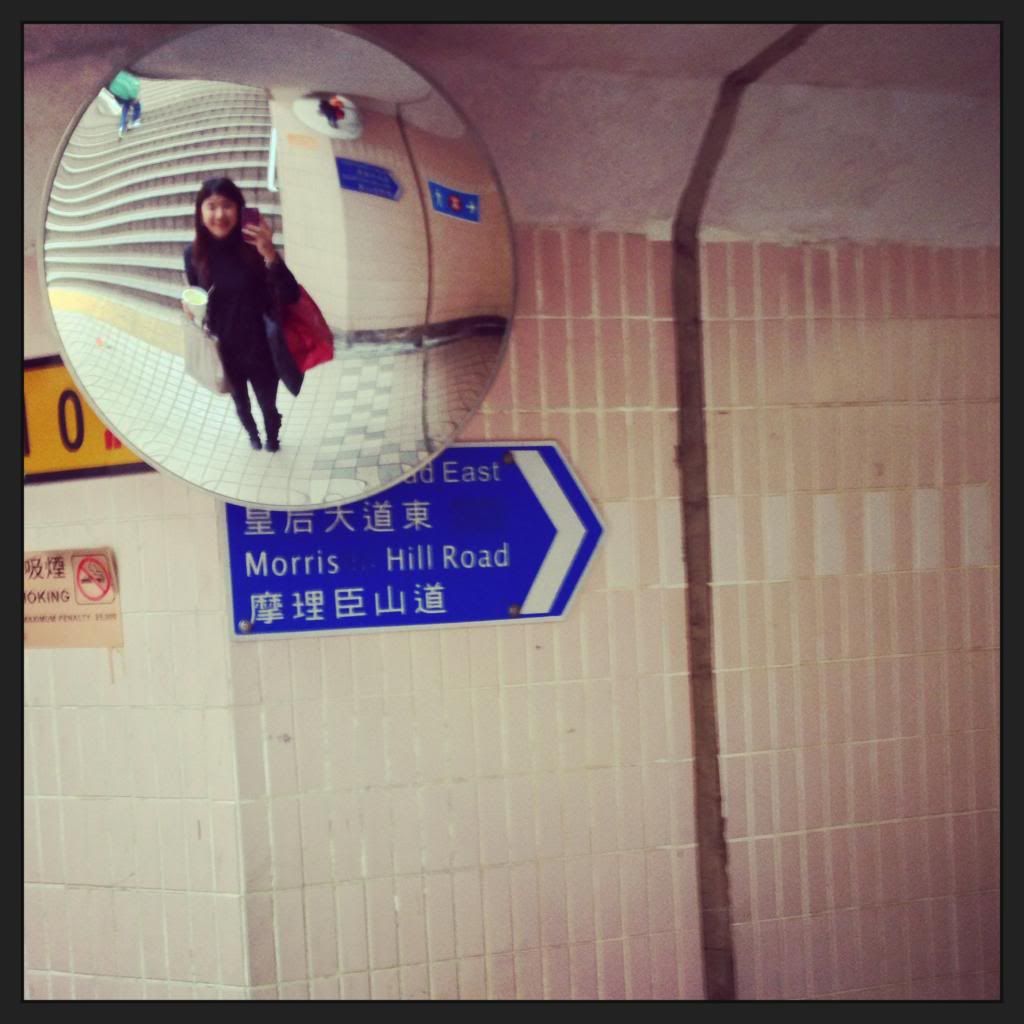 Till the next HKG trip for more food & shopping hunts!
I miss HKG already :(