Hello hello! Yes I know my last post is just yesterday but I'm back on a blogging roll right now!
Back to the Mundane Monday Morning :(
A fellow runner shared on Sundown Marathon's page that the way to beat Monday blues is to go for a Monday morning run which does a huge difference to the whole week. I usually do my morning runs on Tues & Thursday so I can sleep a little longer on Monday. Will try it maybe next month and see if it works. Another way would be to have a good lunch and give in your cravings. For me, it would be a cup of bubble tea which I am sipping right now while rambling on and on! Oh and retail therapy does wonders also haha! For me, I like jotting down my goals for the week (be it for work or personal) and when you cross them out line by line, it feels super shiok!
Speaking of Sundown Marathon, I've collected the racer-pack last weekend and the race would be this Saturday. First full marathon in 2013 and getting butterflies in my stomach again. The thing about marathons are the same as exams, you can do it for several times but still get nervous few days before even though you have prepared for it. Just hoping that my monthly cramps do not visit me this weekend though they always do so a night before the race (why oh why!). This week is a tapering week so I will stop any excessive running and go for yoga sessions instead. Good luck to all running the 10km, 21km and 42.195km, we can all do this and show our true colours!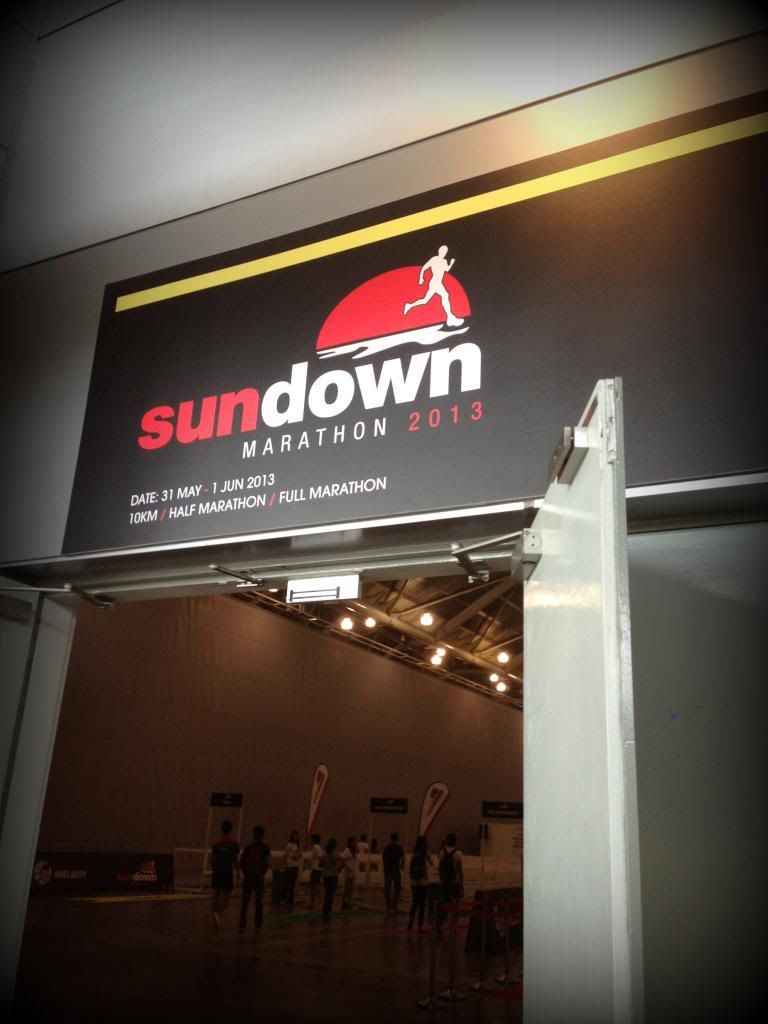 To be honest, I'm never a fan of sundown race tanks but this year was my favourite! My favourite design is still the Adidas 16.8km and 2XU Run. I love the new design with the pink trimmings in front and back of the shirt, really chic I must say! The material is much much better too! I've tried running twice in it and it feels pretty comfortable on the skin :)
The last longer distance last week and I caught the sunset unexpectedly
Tried doing a flea at Holland V few weeks ago since I've always done it at Scape.
However, it seems that Scape has closed its Level 4 for an image revamp so it's time to migrate to other areas to sell our preloved & new clothes I guess. HV's response was not too bad considering I only brought a luggage. Left with less than 15 apparel so yay to clearance! The thing about flea is that always aim to clear, not aim to make money. You are already losing money anyway so selling them dirt cheap price is to make space for new clothes at home!
Not a fan of kitten (2-3 inches), but this pair was a must get with the studs & lace combination. drools!
Finally wore the LB peplum black dress which was in tags since last year?! Almost fleaed it but I renewed my love after wearing it that day. Gonna love the flattering cutting and it made me look slimmer even after a meal! :)
Going crazy over prints this May. The top's from Klarra and necklace's from Oh Vola!
I wore the unicorn skirt out the next day. Been wearing new clothes really fast these days teehee.
BKK top // Taobao Skirt // Melissa Flats // Lonchamp bag
In my favourite shorts and a striped tee for the weekend. In case you are wondering, the picture is edited with Camera 360's cartoon effect!
---
Met up with Crystal & Wendy for our usual foodie hunts!
Crystal is a food blogger so you can read her blog here. Love her honest reviews and she always brings us to the latest food joints in town!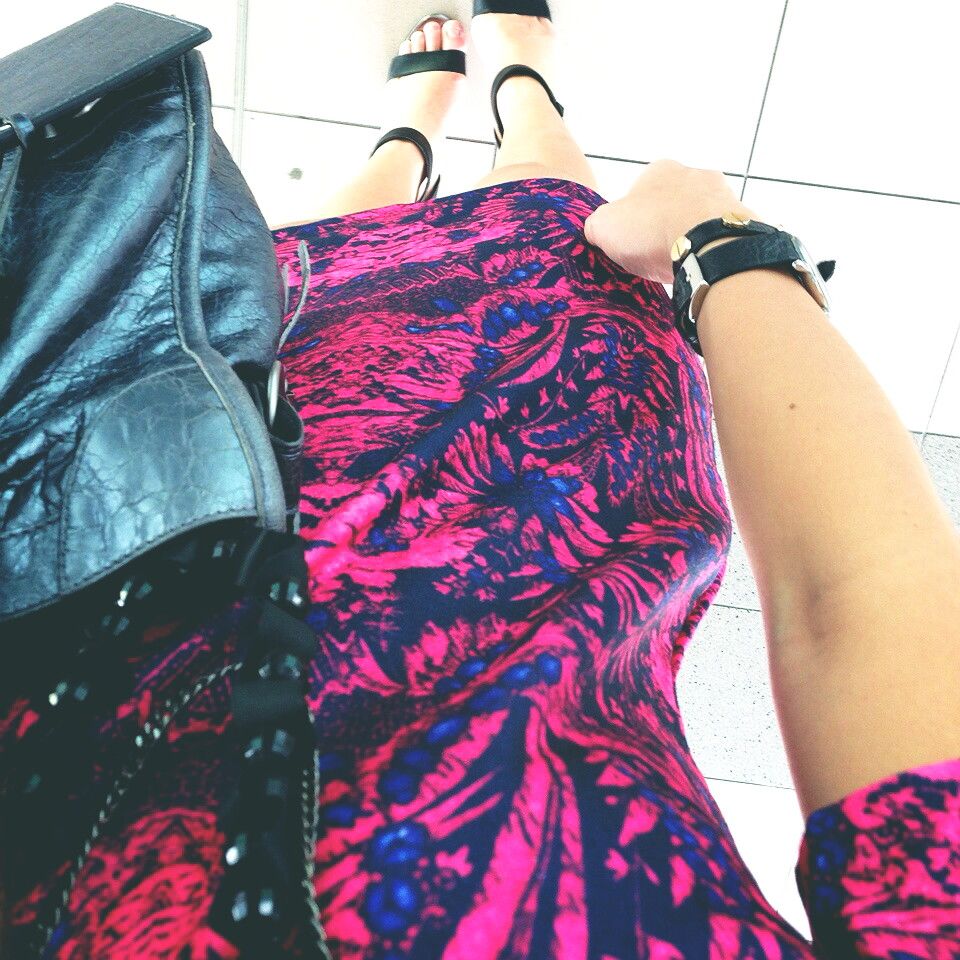 Was so happy that day that I ended the monochrome ootd series with a loud printed dress with black accessories ;)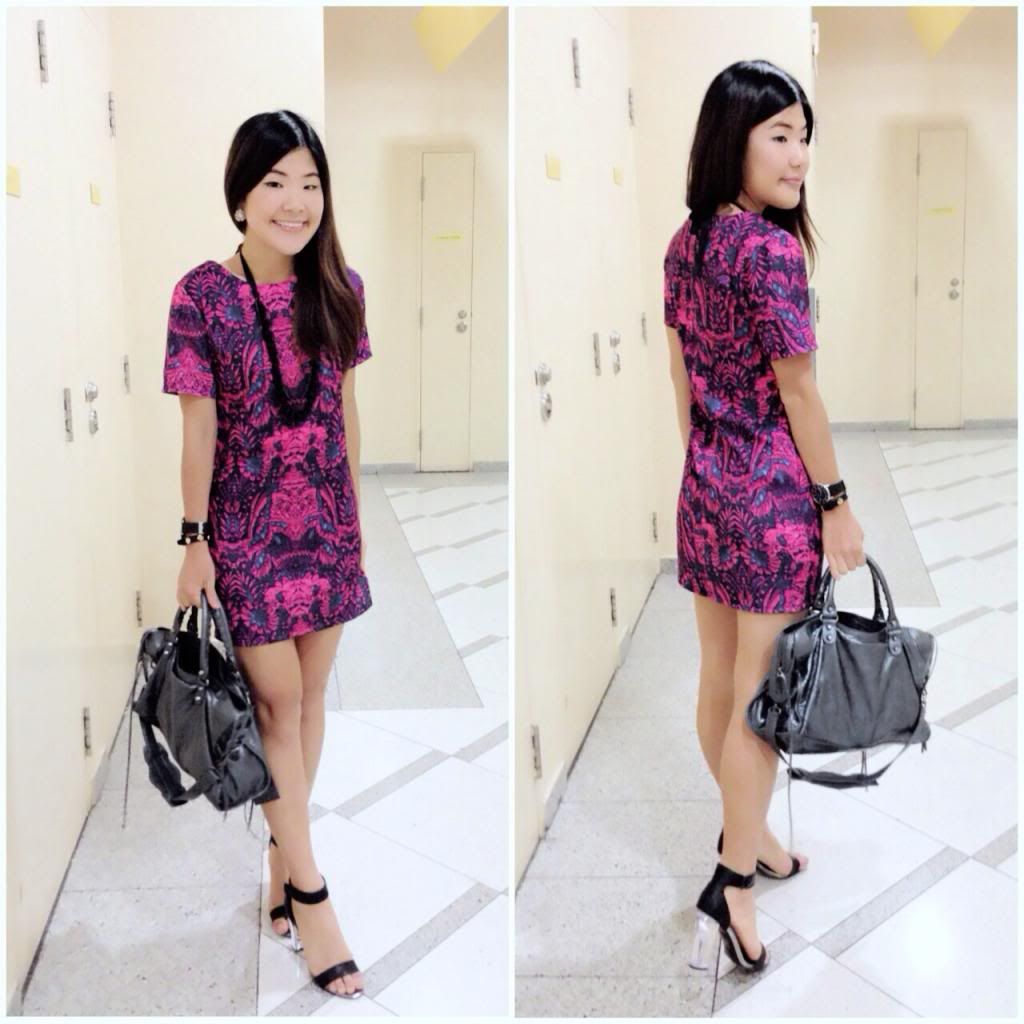 AND here we are at Ramen Keisuke Tonkotsu King at Bugis Village!
I've reviewed the one at Tanjong Pagar earlier and this is the new outlet located at Bugis. There was a long queue but we got in after 30 minutes.
Ramen Keisuke Tonkotsu King Four Seasons
158 Rochor Road Bugis Village
Tel: +65 6333 5740
Opening Hours: 11:30am – 2:30pm,
5pm – 10:30pm (Mon-Fri), 11:30am – 10:30pm (Sun)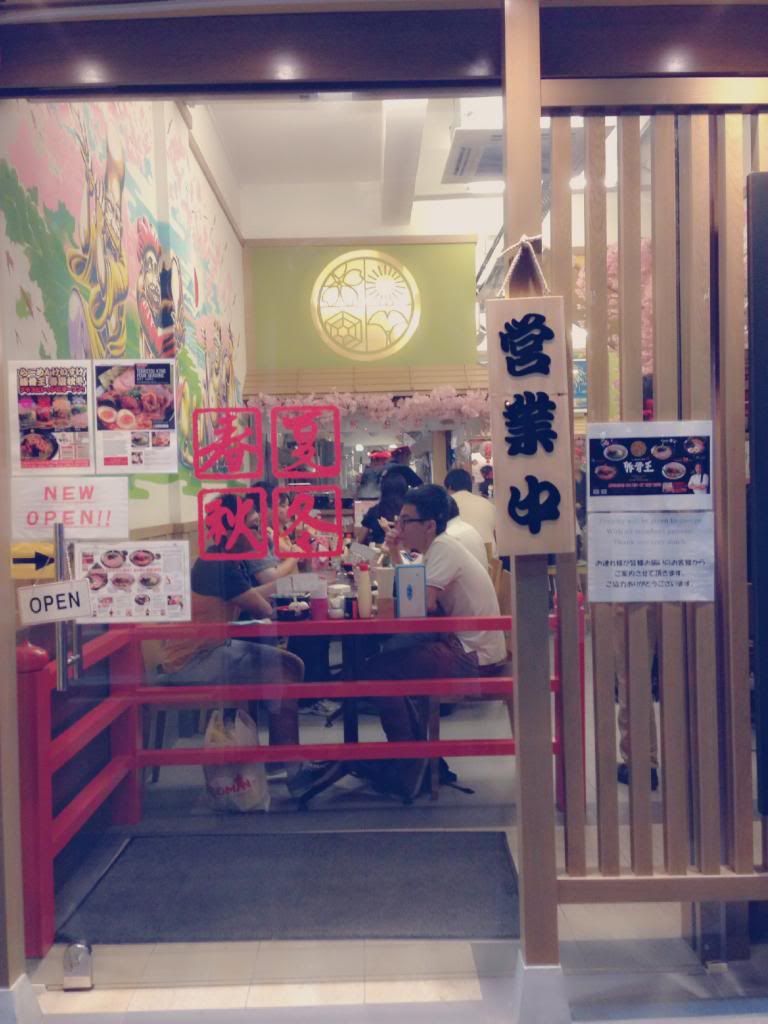 I like the new outlet much better because it's definitely more spacious and more comfortable. Dining in didn't feel as squeezy as the rest so we enjoyed ourselves more. Still, it's not the place to hang out longer and chit-chat as the waitresses will usher you out once you are done with your ramen.
Yes, you still get your free flow beansprouts and eggs! Introducing our ramens that day that we savoured all - King Tonkotsu Spring, Summer & King! Mine as usual was the spiciest with all toppings. Love how watery the eggs are. You are able to choose how you want your soup to be or how soft your noodles are. I picked less oil for the gravy!
Pictures with Crystal while we queued!
Bright colours that day! ;)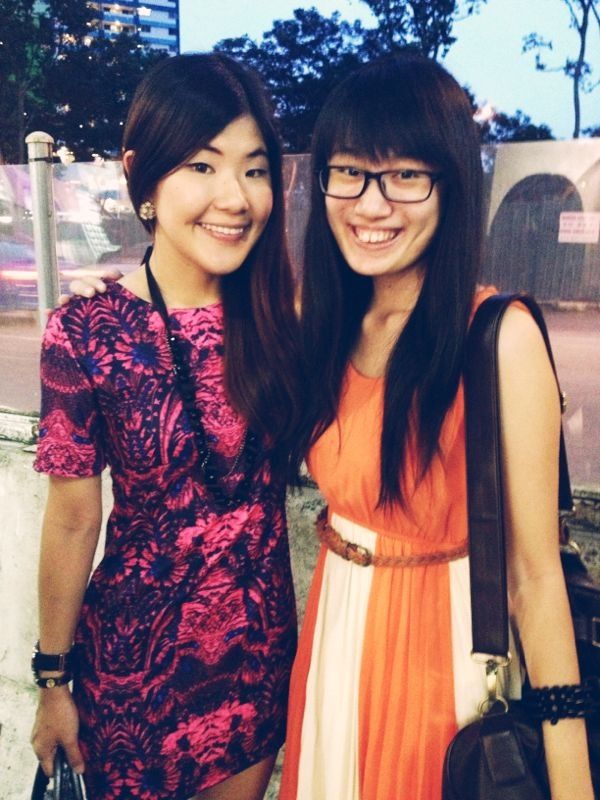 I should probably do shorter entries so I can squeeze in more cheat updates in the week teehee. Anyway, h
ave a good week and think happy thoughts! :)