An entry on Taiwan before I procrastinate any further ;)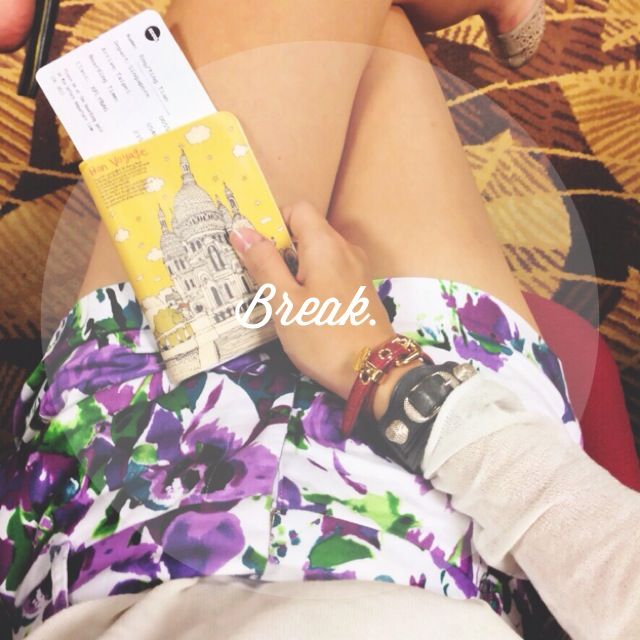 In summary, it was just food, shopping for skin-care and lots of fun! Gained weight but it was worth every gram and kg I swear. We ate like every hour and my appetite got huge because of that. On the last day, I insisted on another crispy chicken from Shihlin Night Market and he pointed to my hips and said "You sure? Don't want la ahems -nudge-". LOL. I insisted on buying anyway and had the whole piece to myself. Super shiok!!

I didn't do any shopping at all except a whole luggage of skincare products and food. Even brought back two big bottles of yakult! Yummy. The fashion there is not exactly my style as it is rather kawaii and korean, with apparel of thin material and no lining (how can?!). I still prefer Hong Kong for shopping and Taiwan for food & sight-seeing. TC on the other hand did so much shopping (clothes, bottoms, bags, accessories etc) that I gave him my cash since I have too much. I only brought one pair of shoes on the last day as well so yes, achievement unlocked! -peace sign-
Stocked up on my fav Biore sunblock and got them for my friends because the offer price was just $11.20 each! Most masks were going for 1-for-1 as well!
Night markets are our favourites and we spent our nights at Shi Da / Shih Lin / Rou He/ Kee Long / Wu Fen Pu hunting for food and to soak in the atmosphere. The locals there are really very friendly and not pushy at all!
Flight : Scoot Airways.
The trip was super last minute so most of the timings we wanted on other airlines were not available. We paid about $490 per ticket inclusive of tax and baggage. It was the best option and the flight turned out to be not bad for a budget airline. TC had enough room space for his long legs so extra brownie points to it! However on our return flight, it got delayed for a few hours due to the haze and we were rotting in the airport just waiting. Oh wells.
Hotel: Won Star Hotel
Ximen No.105, Xining S. Rd., Wanhua Dist., Taipei City 108, Taiwan (Ximen station exit No.6 walk about 4 minutes)
Price - $116 per night
To be honest, this wasn't my first choice. I was searching frantically for available hotels online located at Xi Men Ding (just a preference for hotels at this location) and there were just 5 from agoda/zuji etc. My first choice, Amba Hotel was fully sold out and I've heard plenty of good reviews on this hotel. Managed to book Just Sleep Hotel in the end which my Taiwan-pro buddy stayed in his last trip. Was super happy to book the LAST room available since the reviews are too awesome.. but I received an email two days before the trip that it was SOLD OUT.
So, I booked Won Star Hotel at $116/night since it has the highest rating out of the 4 hotels available.


Pros
1) The rooms were quite big, cosy and clean. At least bigger than the tiny Rainbow hotel rooms we stayed last time that gave me nightmares. There's a balcony to you to do yoga even.
2) House-keeping was good and they tidied up our messy rooms really well.
3) Polite Staff
4) 5 minutes from XMD Train station
Cons
1) No bath-tub
2) Complimentary breakfast were really sucky (we ate the first day and went out to eat on the next 4 days)

Verdict- Not bad and quite worth the bucks I thought. Would loved to try in the other two hotels next time though!!
---
Early flight and we reached TW close to 6am.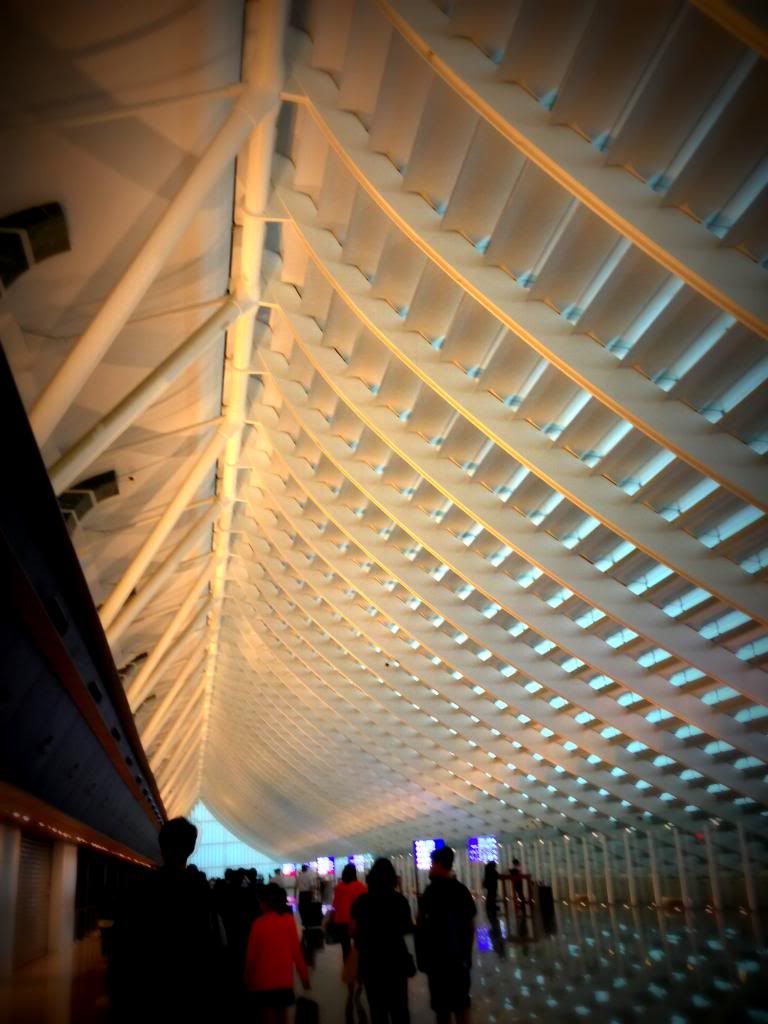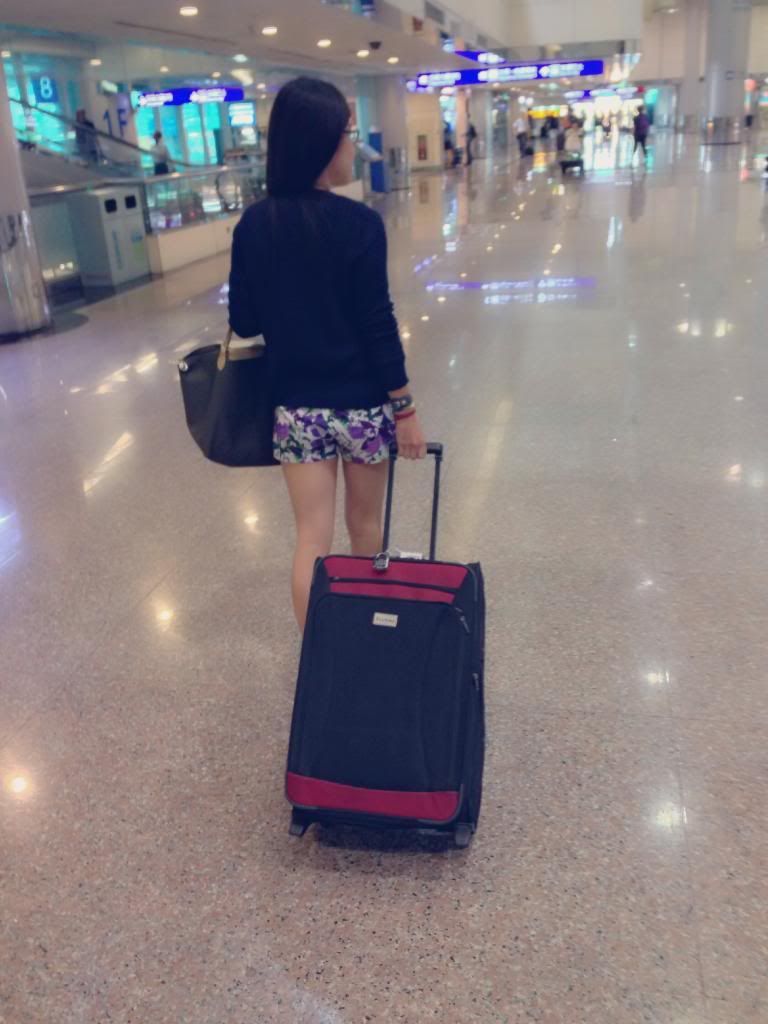 From Tao Yuan Airport, proceed to Bus Company 国光客运(Bus 1819) which costs NT125 to Taiwan Main Station & Change Train to XMD (just one stop!).
Otherwise, you can take the direct bus at
飞狗机场巴士 which costs NT 140 to your hotel directly.
To return from city back to the Airport: Go Taipei Bus Station A 国光客运 to get the tickets back to the airport.
We took Bus 1819 instead as the bus interval was just minutes as compared to the direct bus which was 2 hours. It was a comfty bus ride and we took just 40 minutes to town.
Feels good to see the familiar Starbucks and I super like the rustic design in contrast to the modern layout in Singapore. I can spend hours scrutinising the shop front, ceiling design, roller shutters and floor tiles hahaha. (职业病!)

First thing we did was to proceed to the 7-11 to get our drinks! Super love their 7-11 there and the milk teas, sandwich, yakults etc.. heaven.

Happy with my drinks early in the morning with just 4 hours of sleep! Didn't really dress up in Taiwan as I brought a few outfits there with the intention of buying there haha.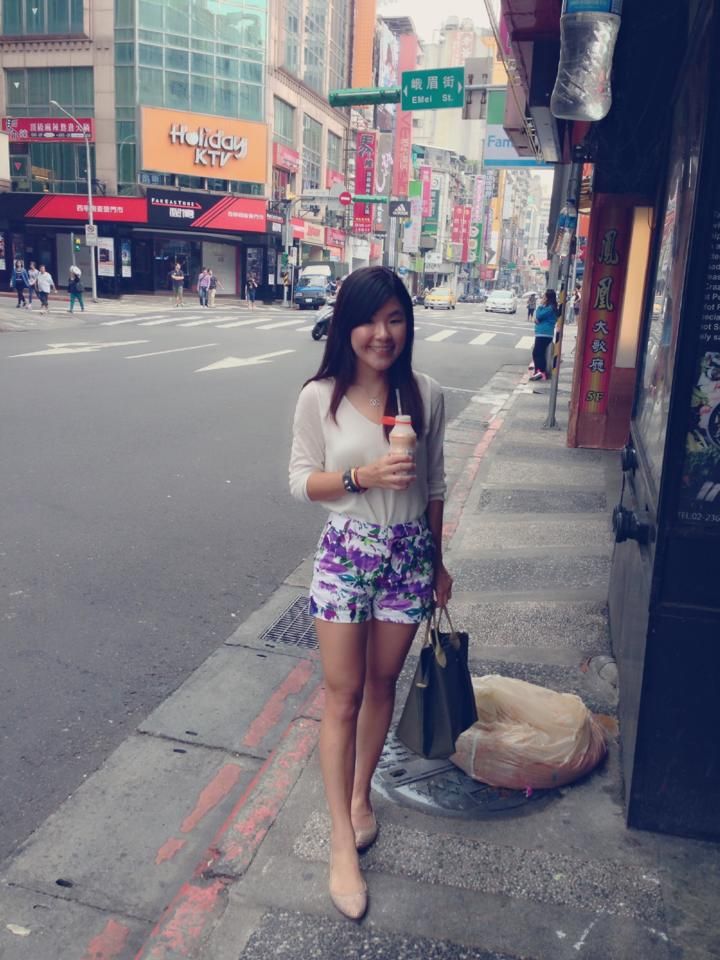 H&M Top // Bysi Shorts // Glitter Flats // LC Bag

We caught Man of Steel over there to pass time and we could still remember watching at the exact same theatre four years back. Tickets cost SGD8 and they gave us a coupon to redeem our popcorn & milktea for just SGD1!!! :D

Familiar scene that repeats in the next few days - he shops while I wait. We must have switched souls!

The trip is never complete without a bowl of Ah Zhong Mian Sian.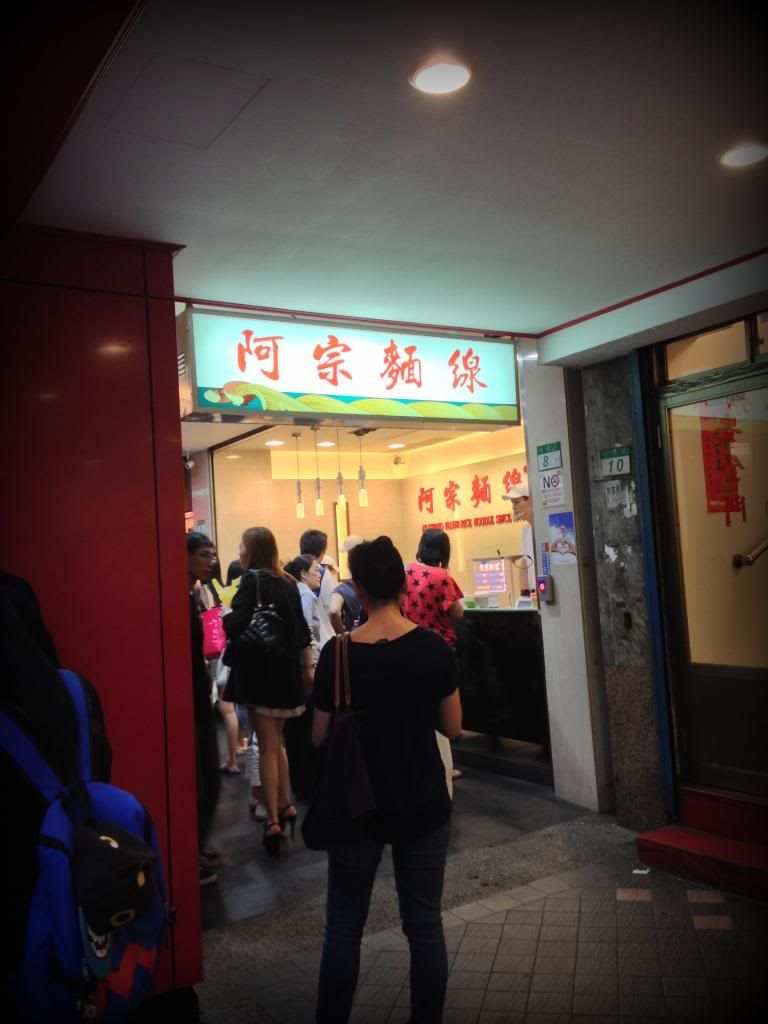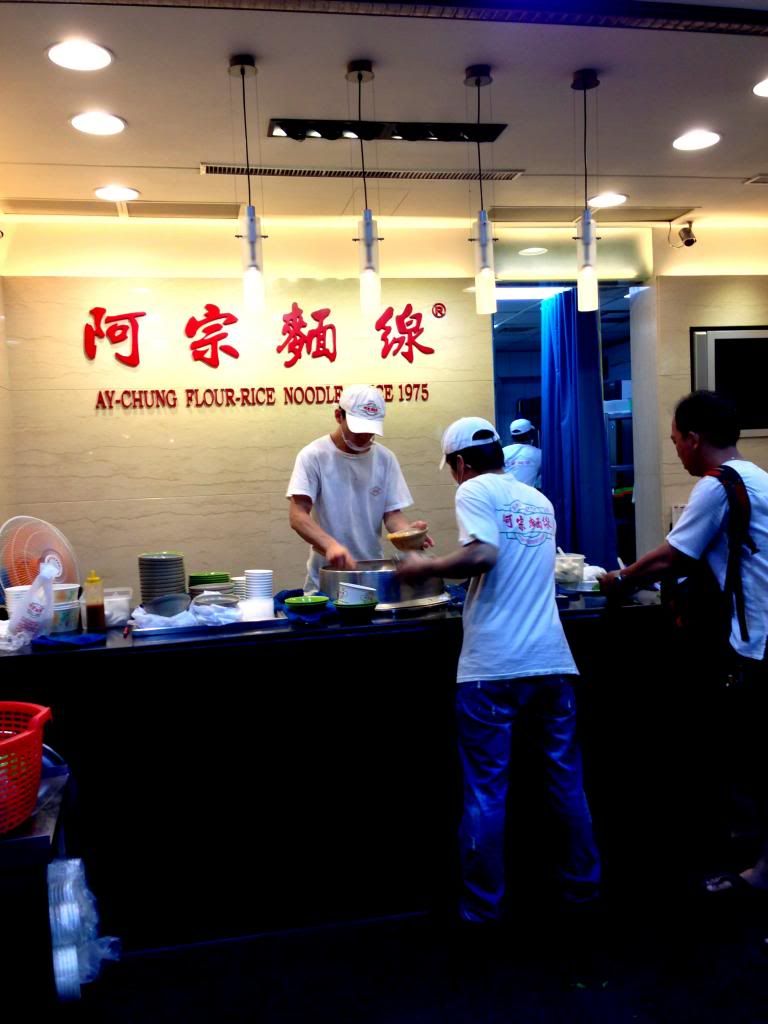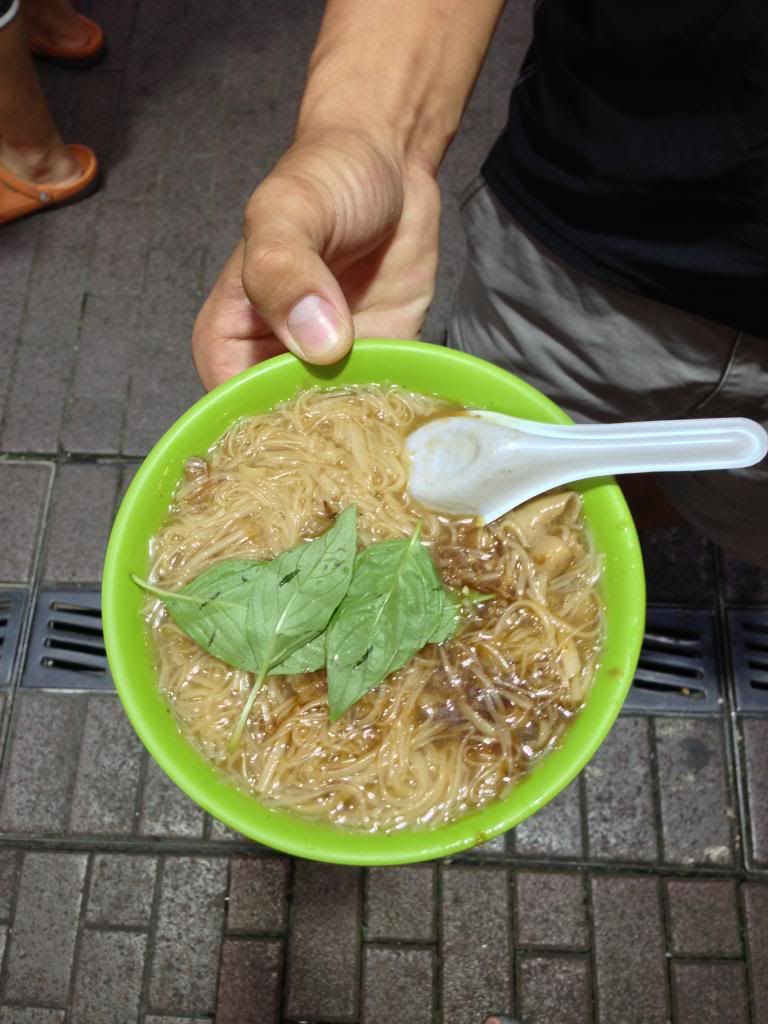 Night Market 1 - Shih Lin Night Market (Alight at Jiantan MRT)

Two of our favourite snacks that night - crispy chicken & black pepper bun!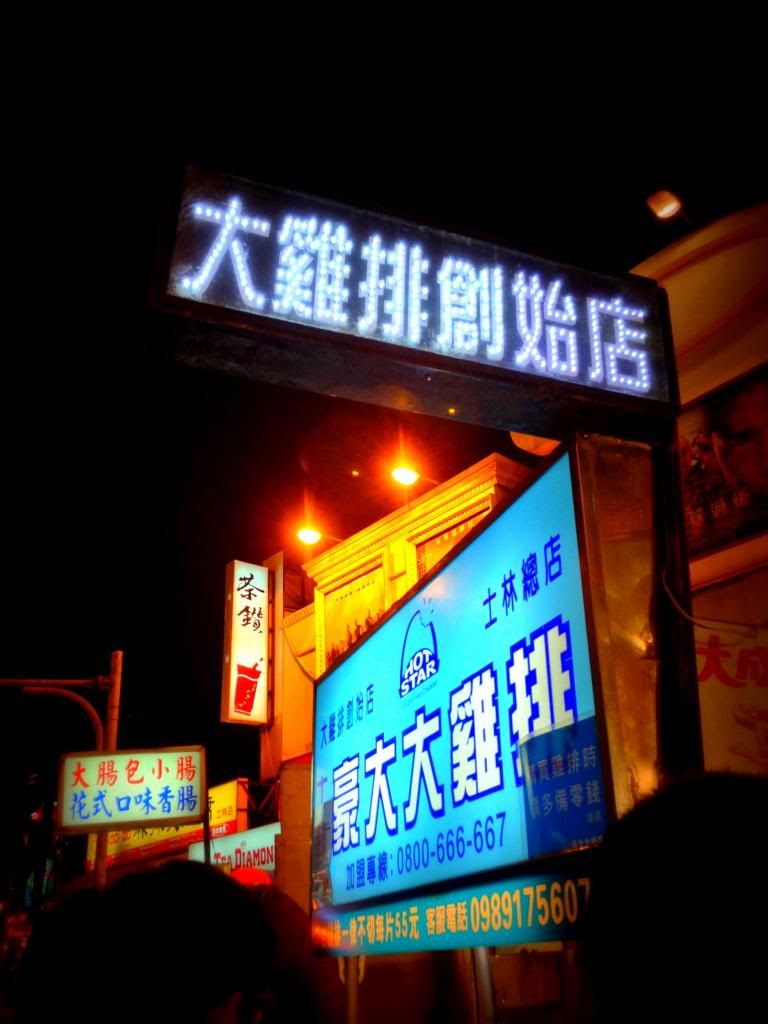 ---
One of the shopfront doors along the streets I scrutinised as well. Perfect backdrop for an OOTD shot!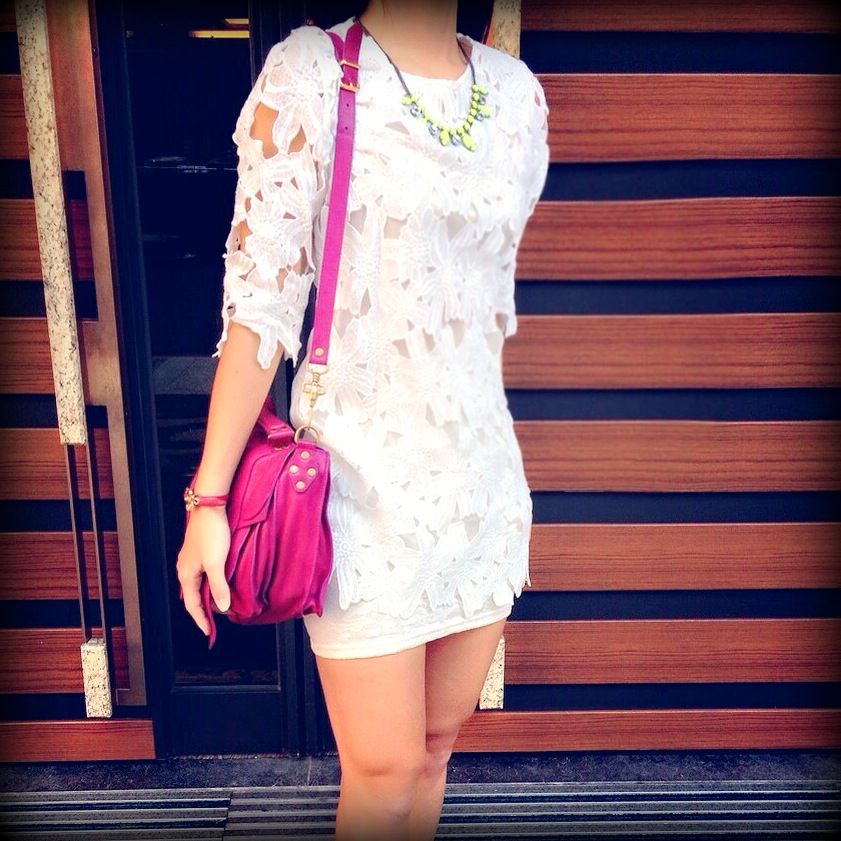 Taobao tunic // Lace Skirt // PS1 Bag // Miumiu bracelet // Glitter Flats

Does this count as an OOTD shot too?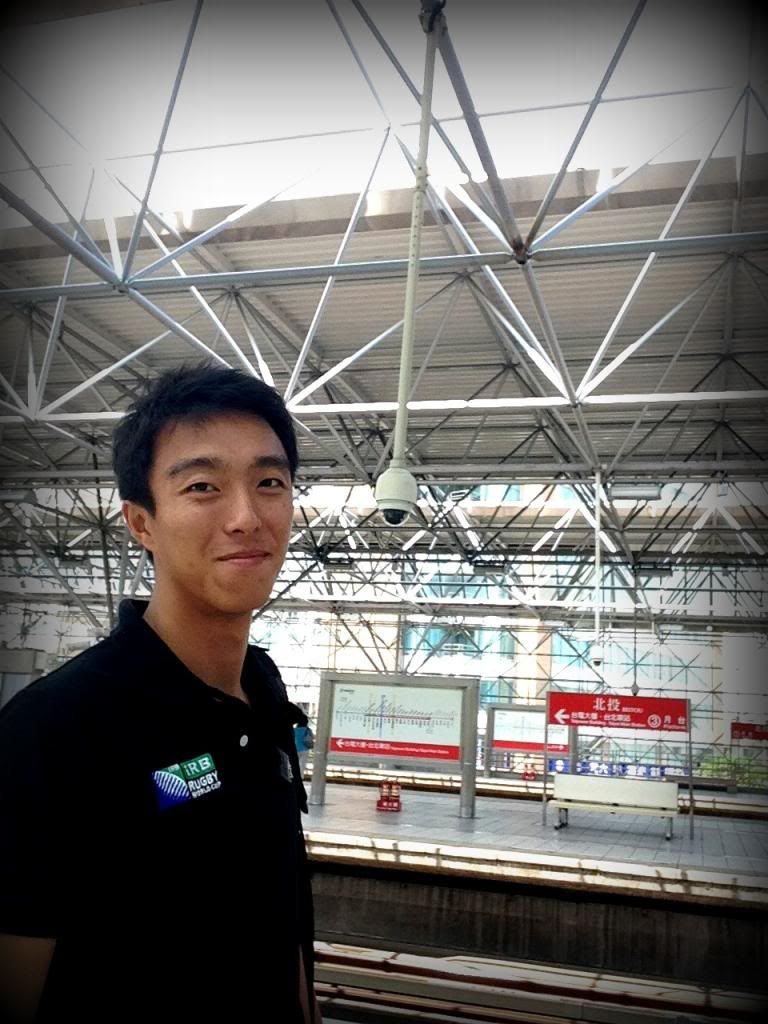 Off to Bei Tou for our hot spring in the morning! Just take a train there and then change to a smaller train (like our LRT) to Xin Bei Tou!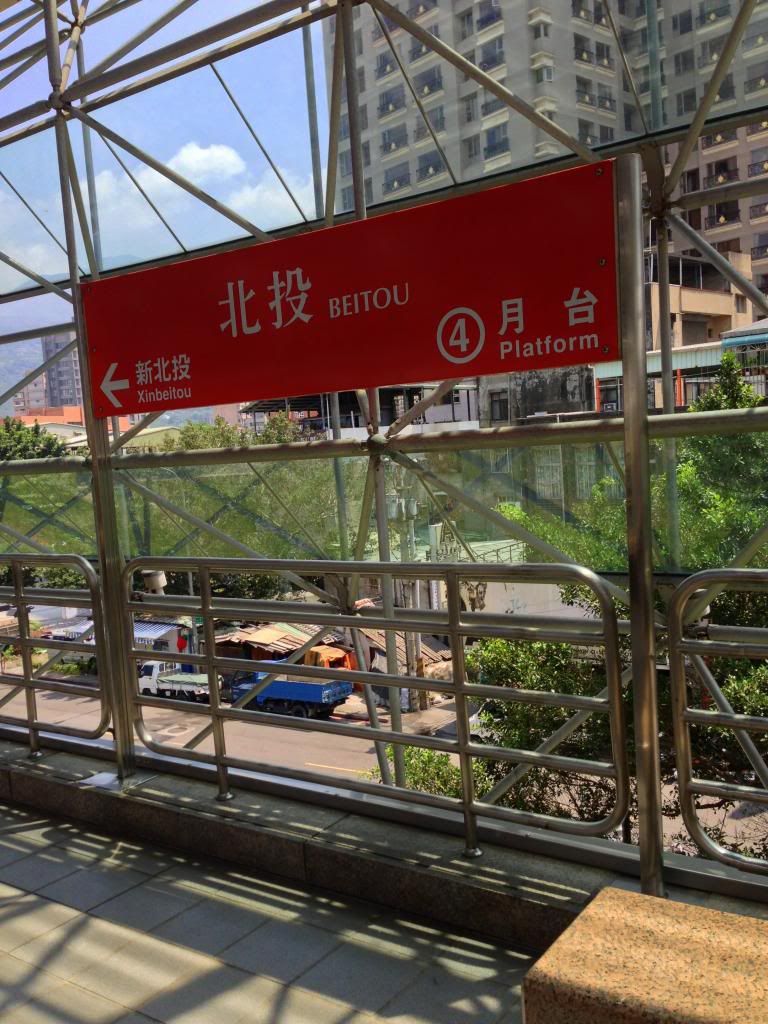 Bei Tou - Hot Spring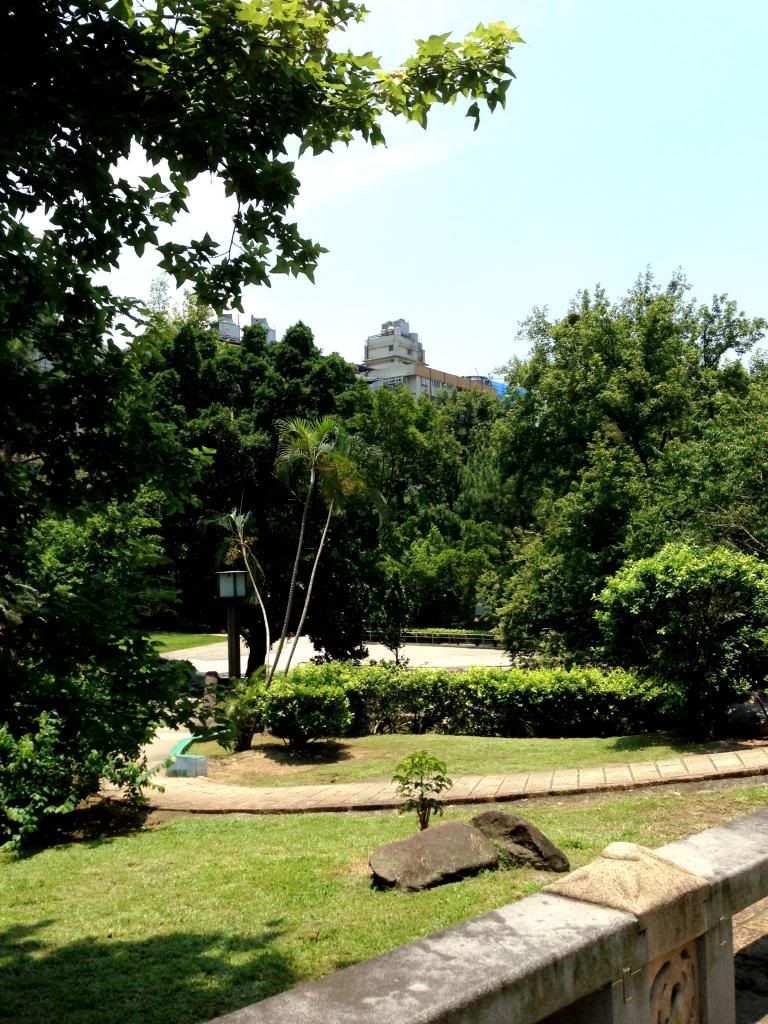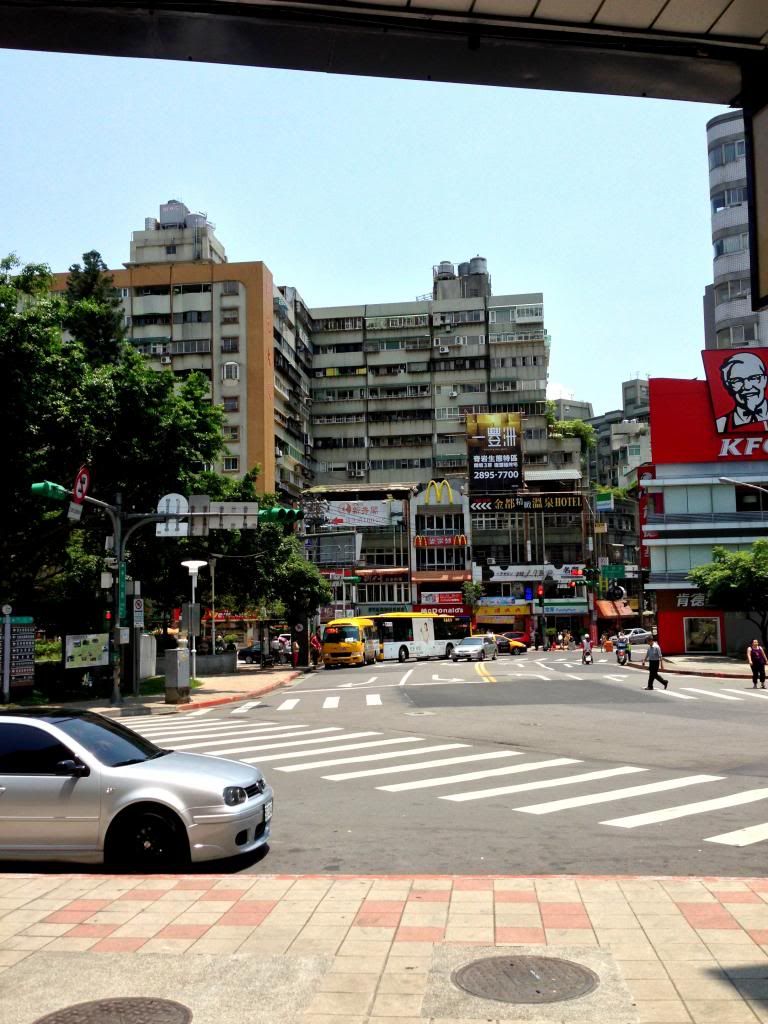 Previously, we did not bring our swim wear so this time round, we were smart to bring our own! We tried the public pool at Millennium Hot Spring this time instead of the private pool (which costs us 1000NT there previously). It was at just 50 NT and very cheap! Just walk out from the station after crossing the road (pic above) and you should be able to see the big signboard after 15 minutes. There's a hot spring museum there too!

The locals there were extremely friendly and chatted with us in the pools. They taught us how to alternate between the different temperature of water and chatted with us about the culture in Singapore. Initially, I was shy but after warming up abit, I was abit reluctant to leave the pool and say my goodbyes.

Into the pool!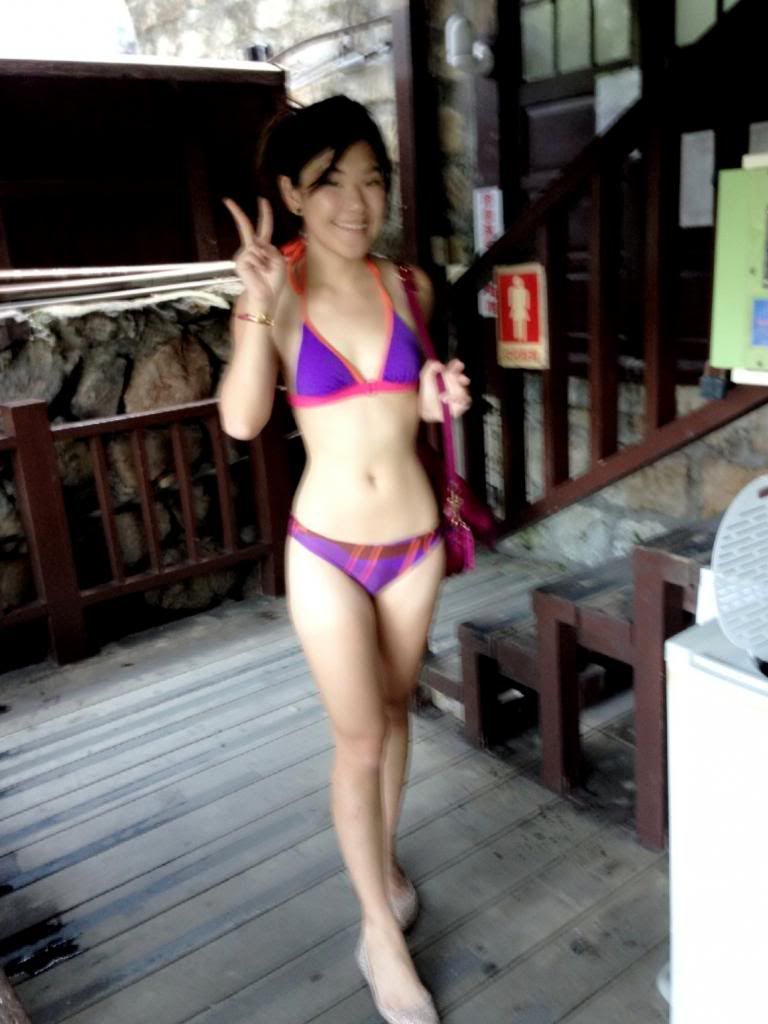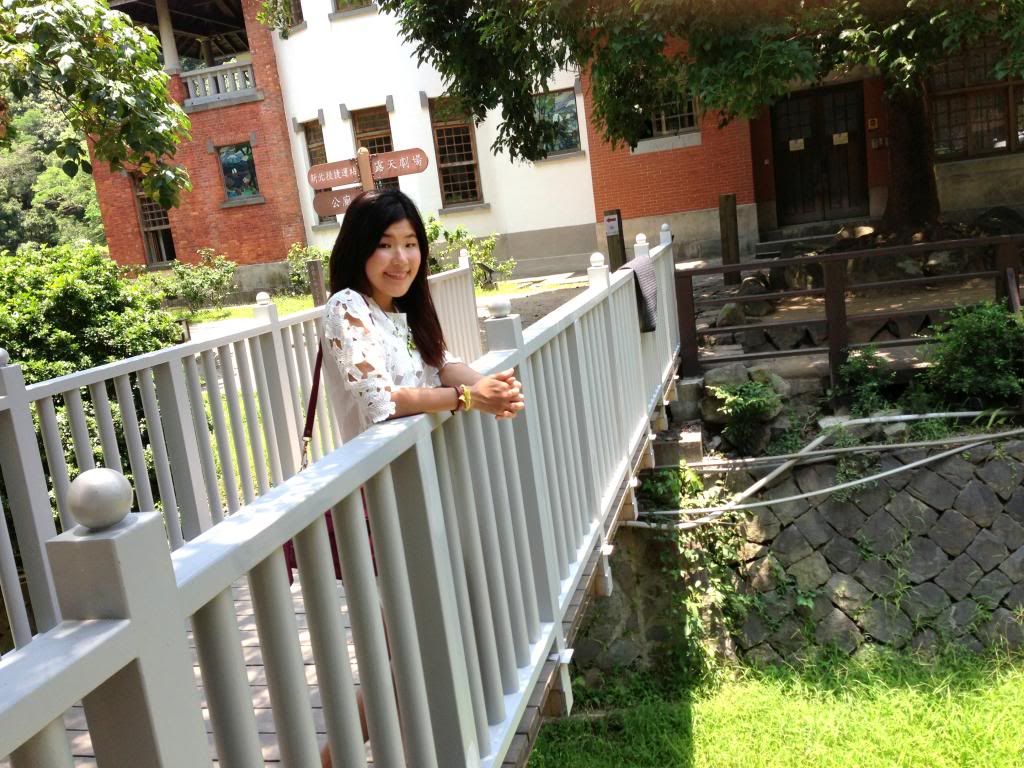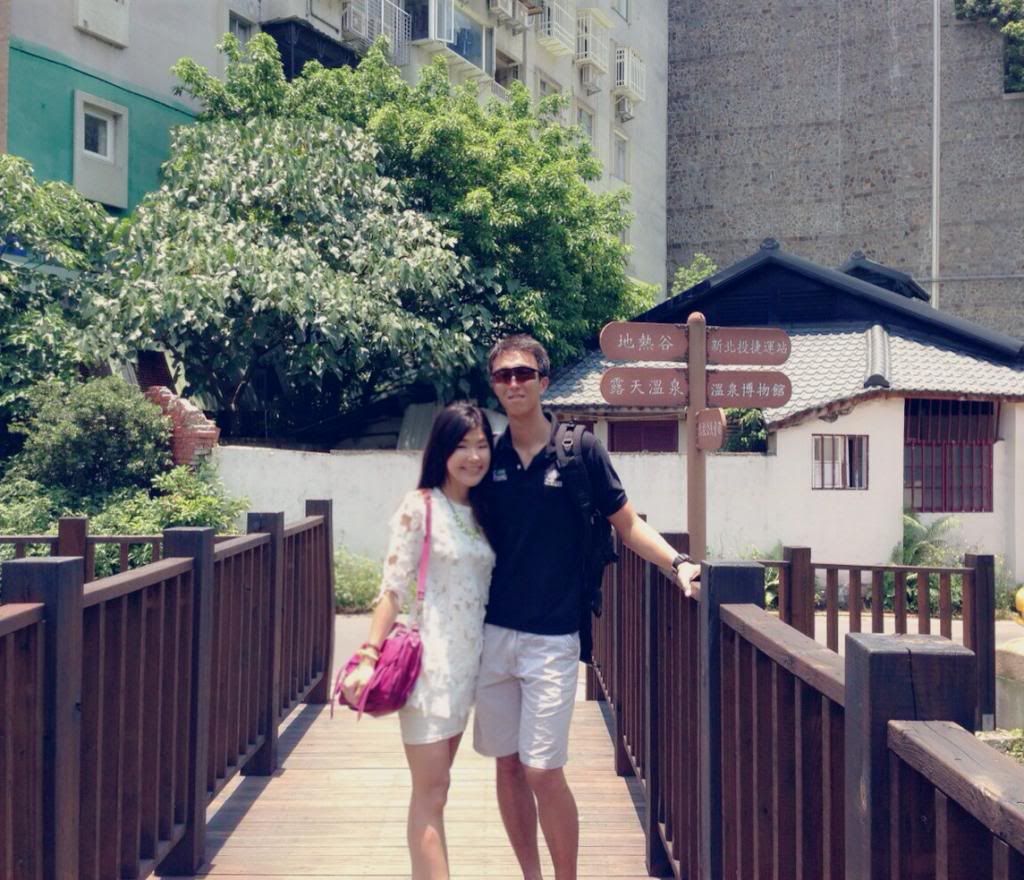 We decided to head to Sushi Express for lunch like the previous trip. Same same but different feeling.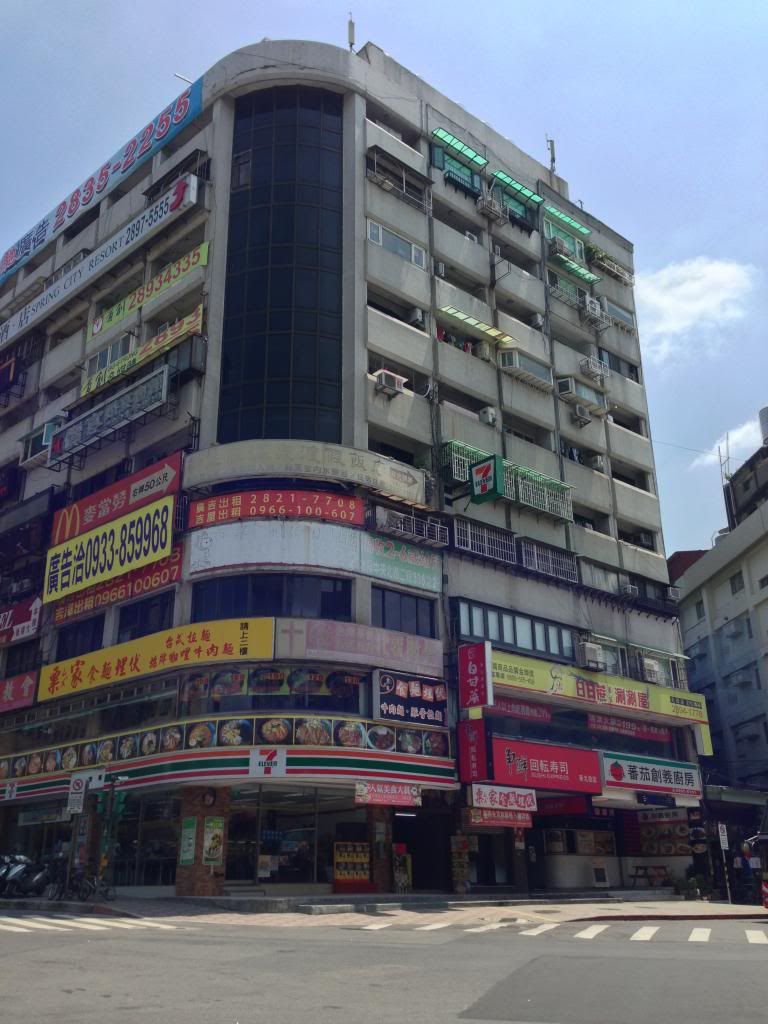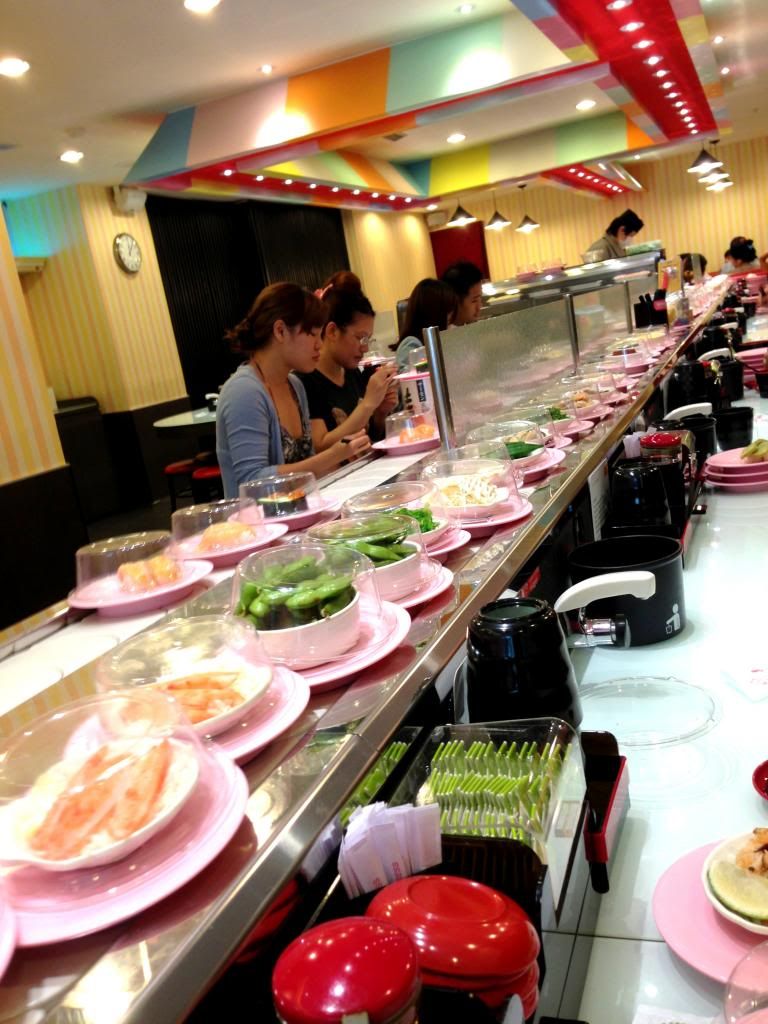 Eslite Bookstore is a must go as well for bookworms!
Xinyi Branch (newer and bigger & located in the tall grey building outside Taipei City Hall Station) OR
Dunhua South Rd branch which is opened 24 hours. Use Zhongxiao Dunhua Station exit 6 (3 blocks away).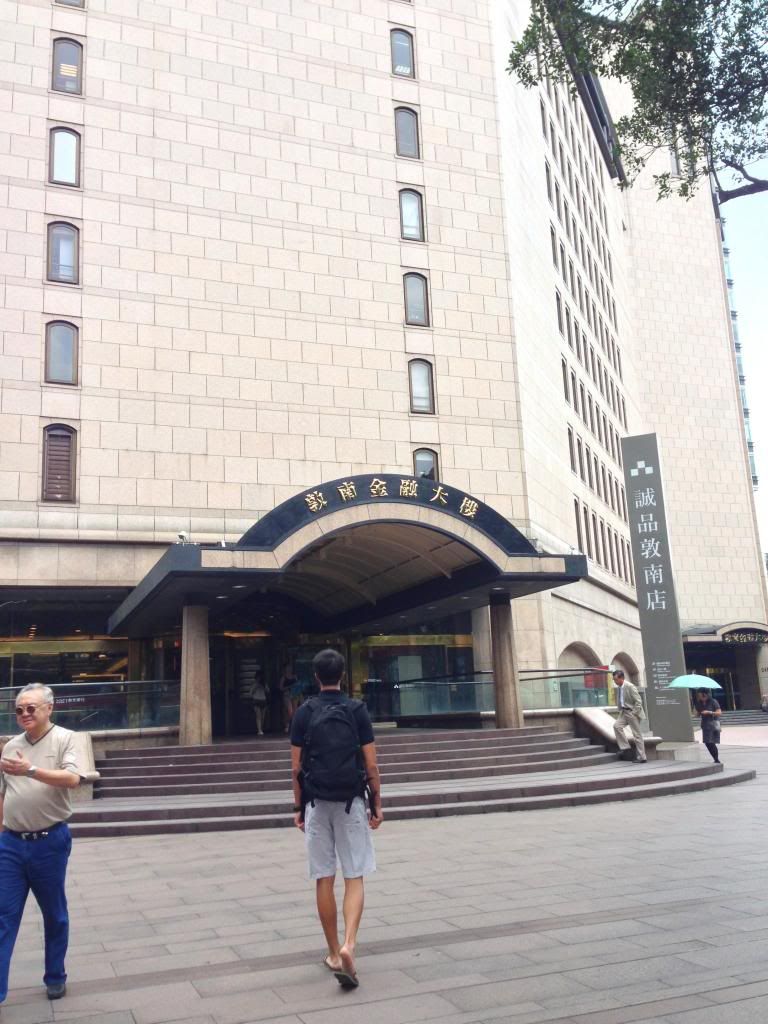 In love with the random brickwalls on the streets!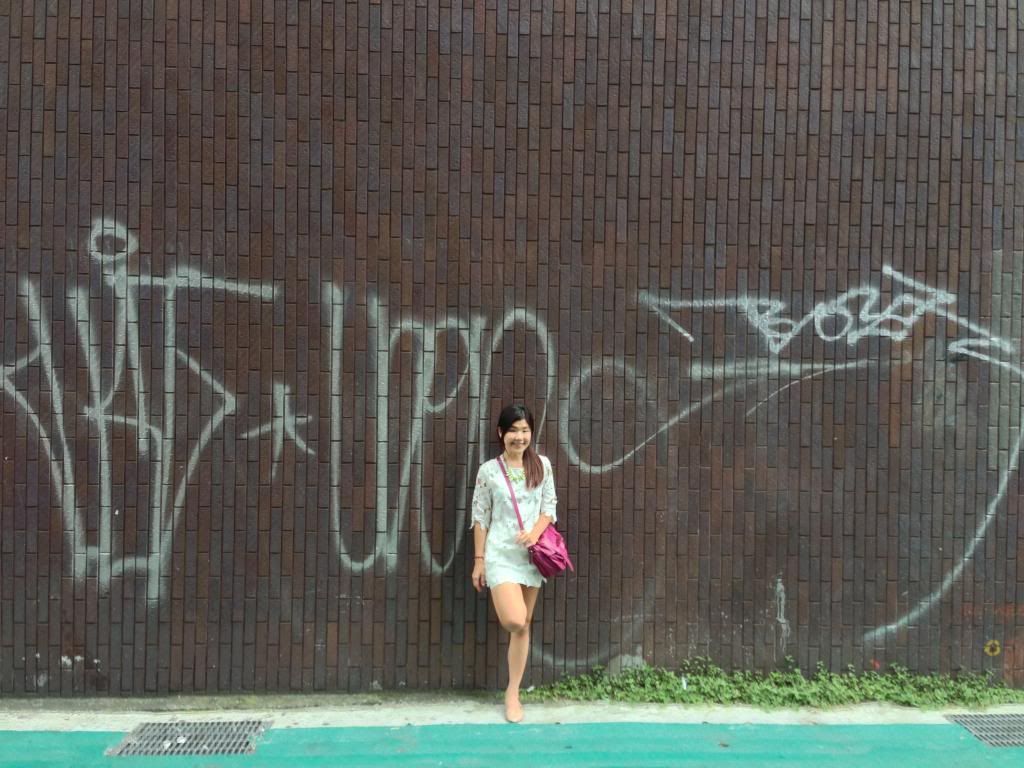 Hopping into every Watsons though they are mostly the same for their skincare!
Accompanied the boy to hunt for his shopping destination so we ended up walking close to 4 MRT stations. Good exercise and to sight-see as well and he got what he wanted!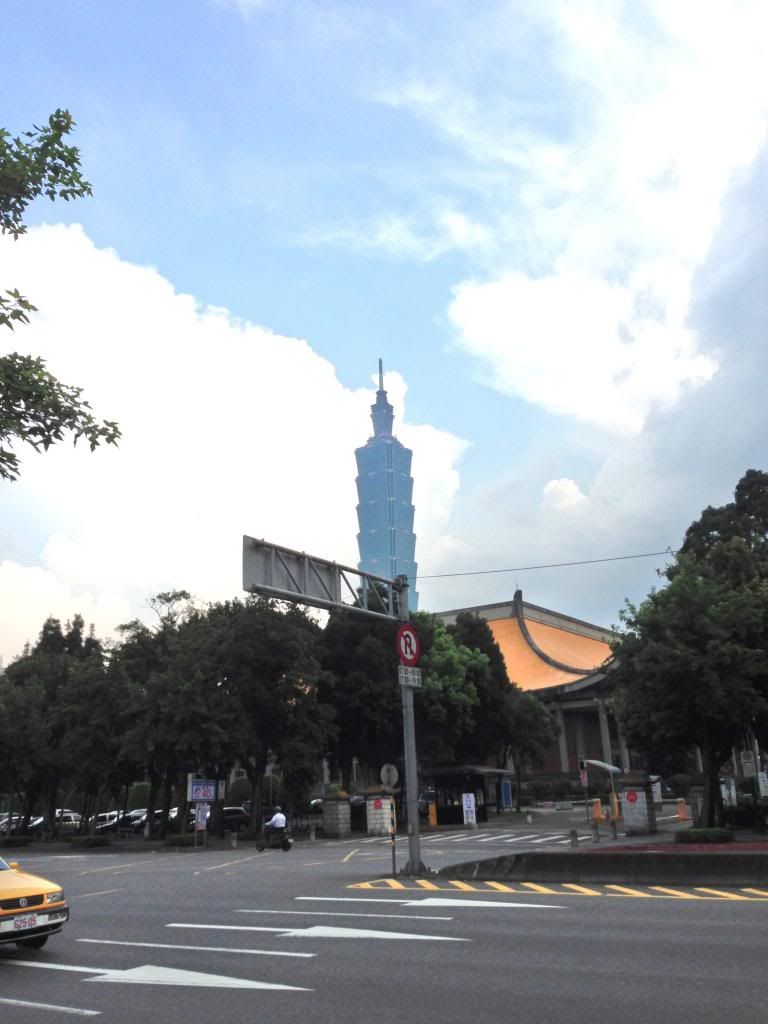 Wanted to go to the TY to fully utilize my membership as well but I decided not to bring any exercise clothes this time round :(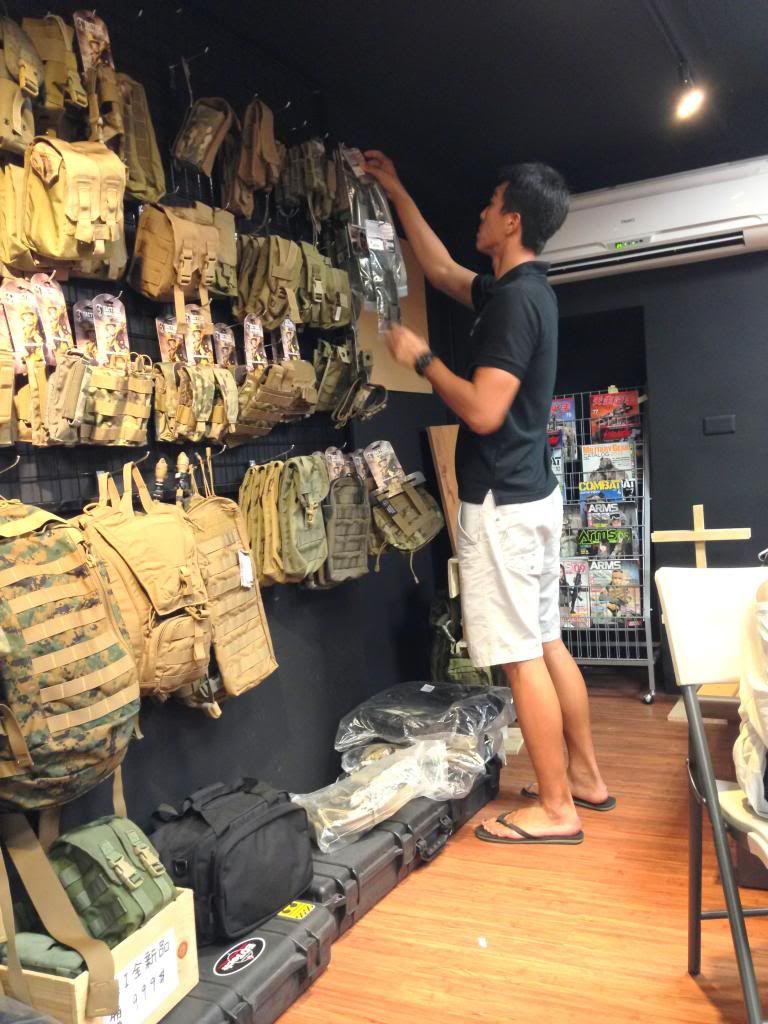 Night Market 2- Wu Fen Pu
Wu Fen Pu - Take Metro to Hou Shan Pi Station, Exit 1. Walk straight along Jhongpo N. Rd. to the intersection of Jhongpo N. Rd. and Yongji Rd. Wufenpu starts on the left.
Night Market 3 - Rao He Market
Rao He - From Wufenpu, walk to Songshan Railway Station (not metro) and look out for signs pointing to Raohe Night Market.
Left shortly for Rao He as we didn't see anything we like in Wu Fen Pu. No regrets as we had so much fun checking out each food stall, buying and sharing it before eating our steamboat!
Okonmiyaki for just SGD2 which we shared
Kinda over-ordered but so shiok!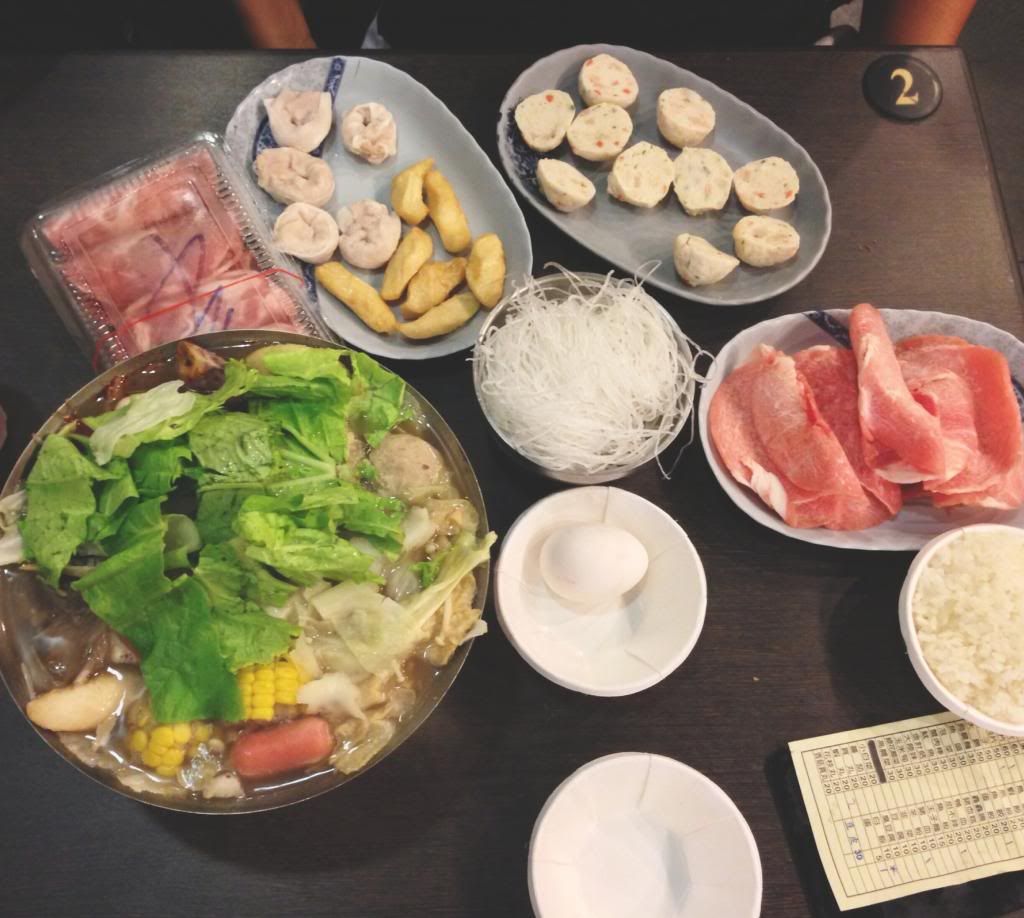 More shopping for him!
Will continue the last bit of the trip in the next post ;)