[Taiwan travelogue - first part]
Trying to keep it as short and concise as possible so you won't get too bored of it! ;)
--
Shi Fen // Jiu Fen // Kee Lung Night Market
Starting the day with quiet moments before another day of fun :)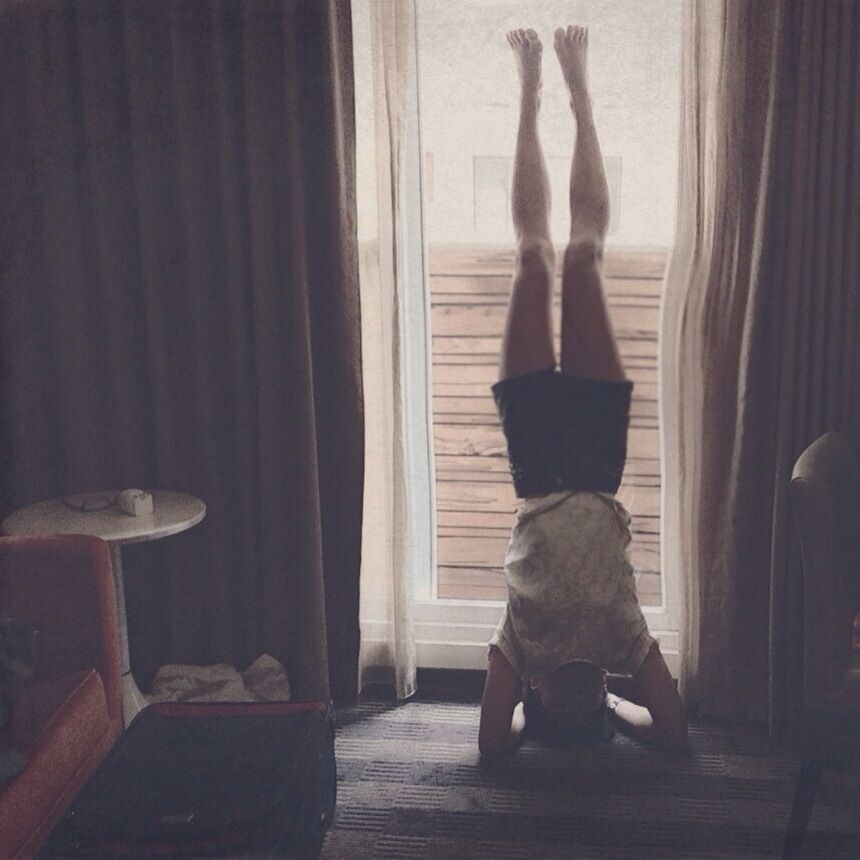 Escaping from our hotel breakfast coz it's super super meh. That's the thing about hotel breakfasts except for Bangkok's Baiyoke Sky which I loved so much! Wanted to try Yong He Breakfast place but the queue was so long that we escaped to the one beside it. So simple but it tastes so good!
Pork omelette burger x hot milk tea x chocolate french toast.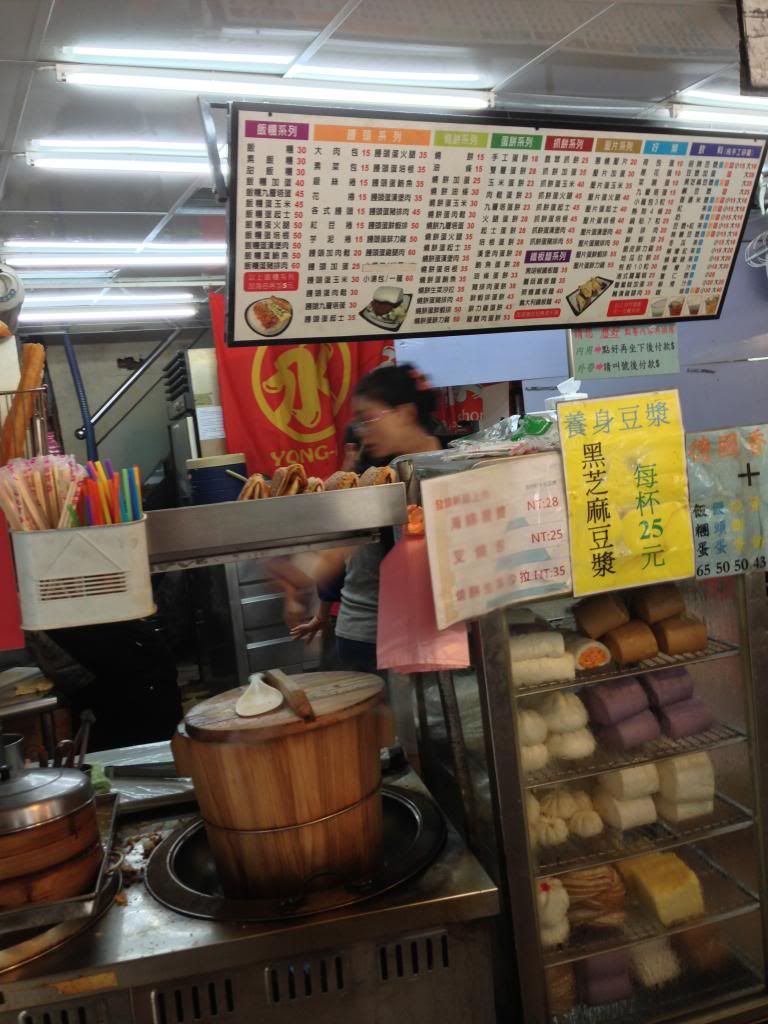 Wore my new necklace immediately! Bought it at $10 at the night markets since I was desperately to shop and to match my outfit. In an ASOS romper bought years ago but worn just.. once. Yes #finalwarning.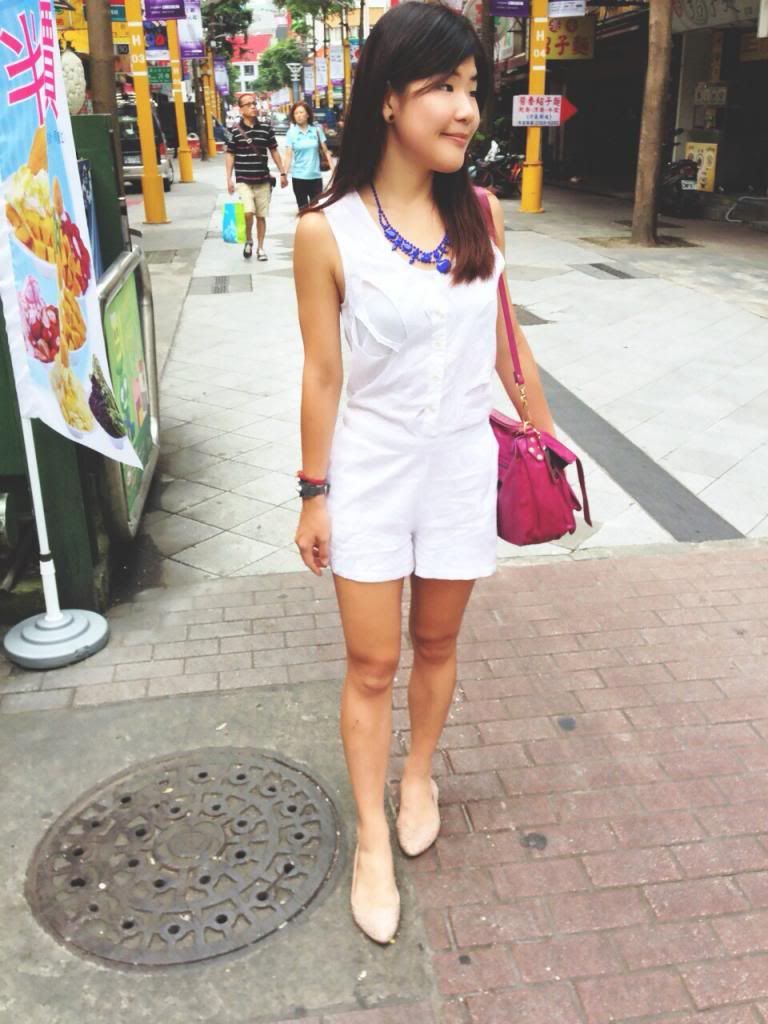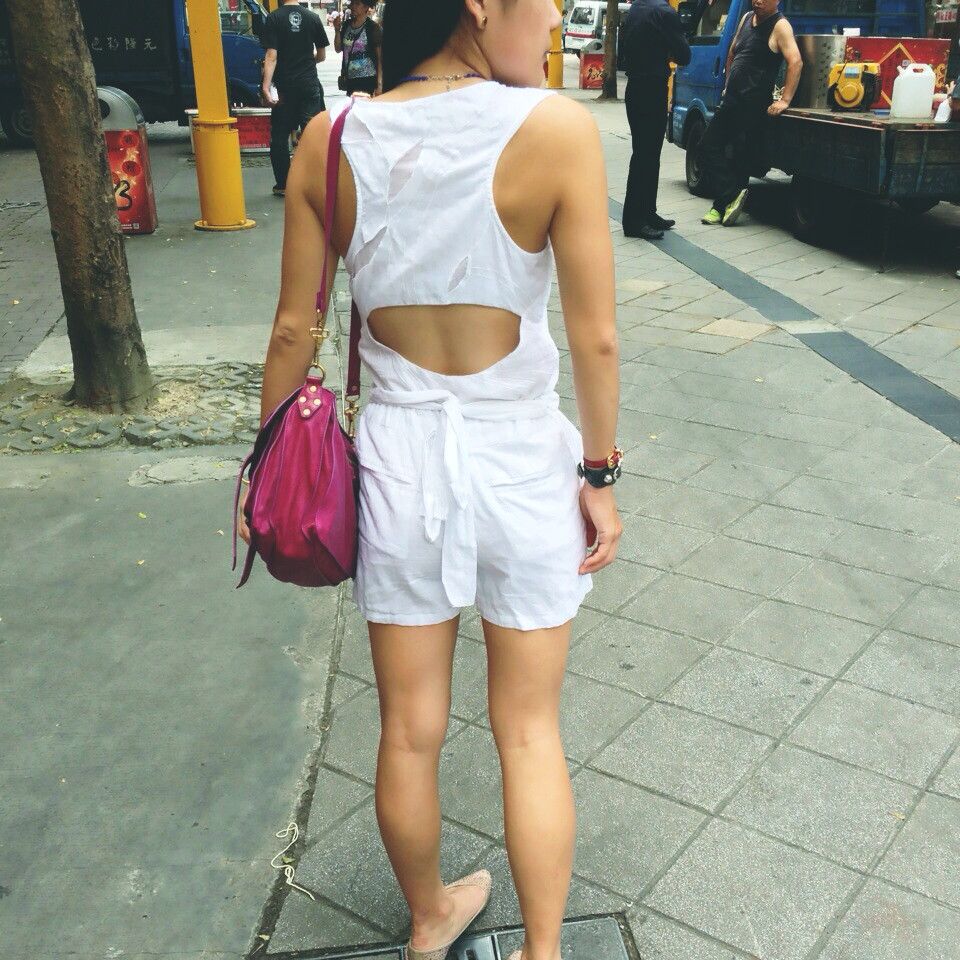 HK Cardigan // ASOS Romper // TW necklace // PS1 Bag
Xi Men Ding --- Shi Fen

Directions - Exit Taiwan Main station to South Gate 2 to take the TRA train to Ruifang Station 瑞芳.
Journey: 46 mins (express train is 38 mins.)
Cost: NT59 one way. (payable via cash)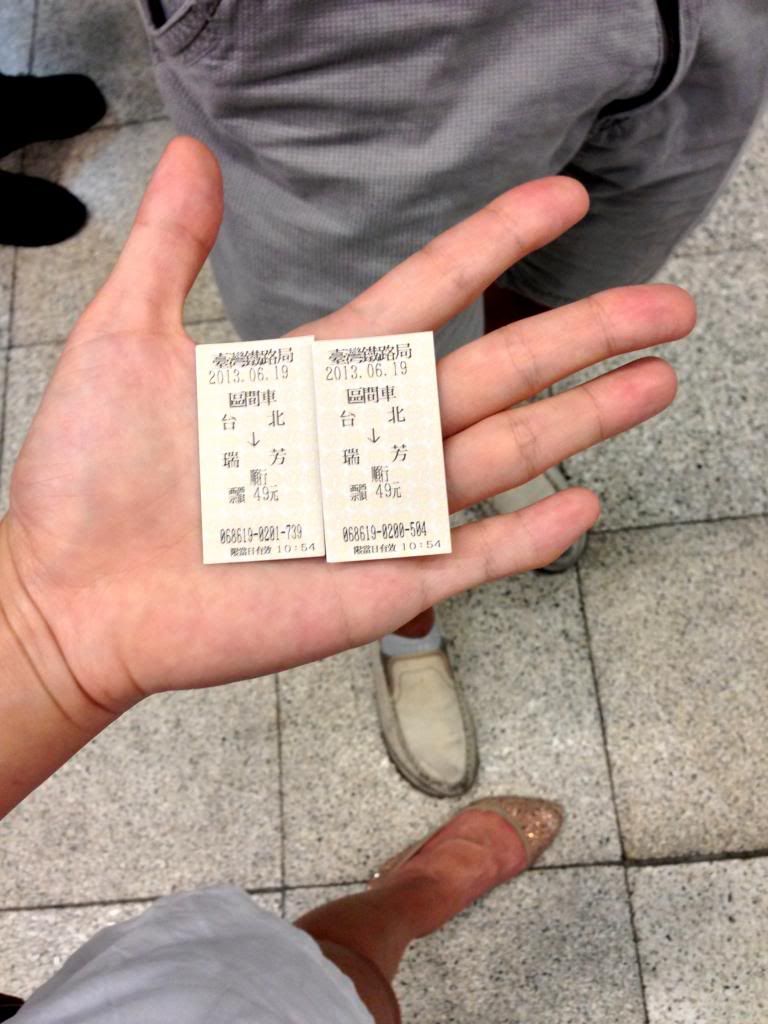 Upon reaching Ruifang Station, head to the ticketing counter and you buy another train ticket. Please do not exit the station! It is for you to board another train at Ruifang Station 瑞芳 to Shifen via the Pingxi Line (平溪线).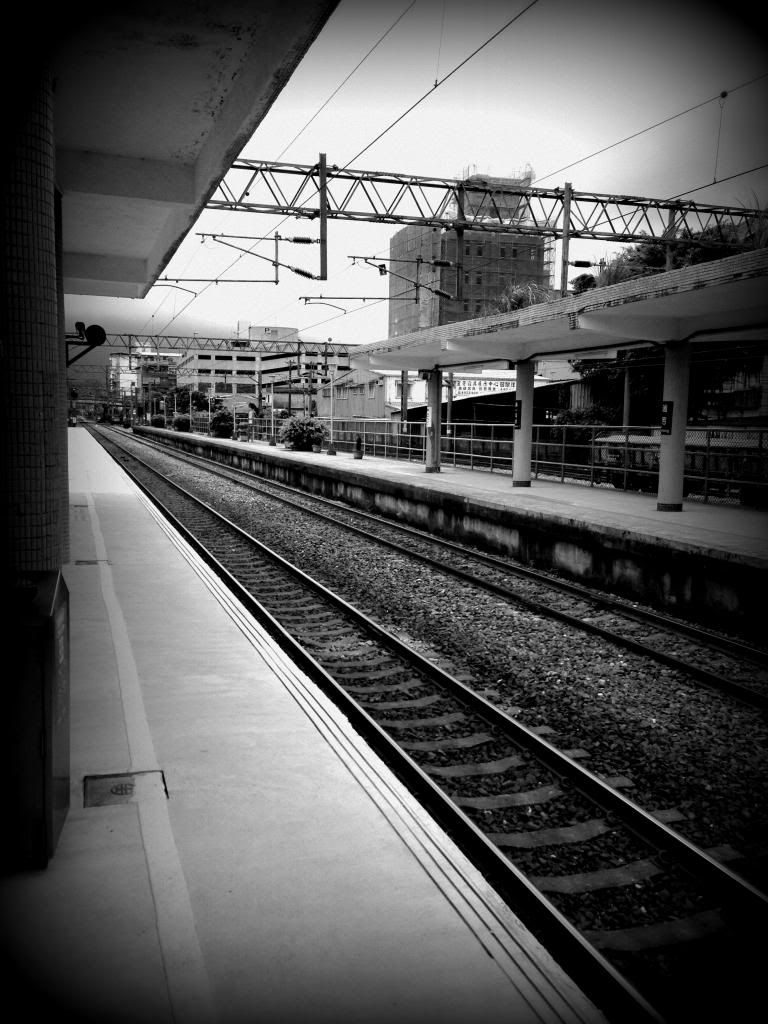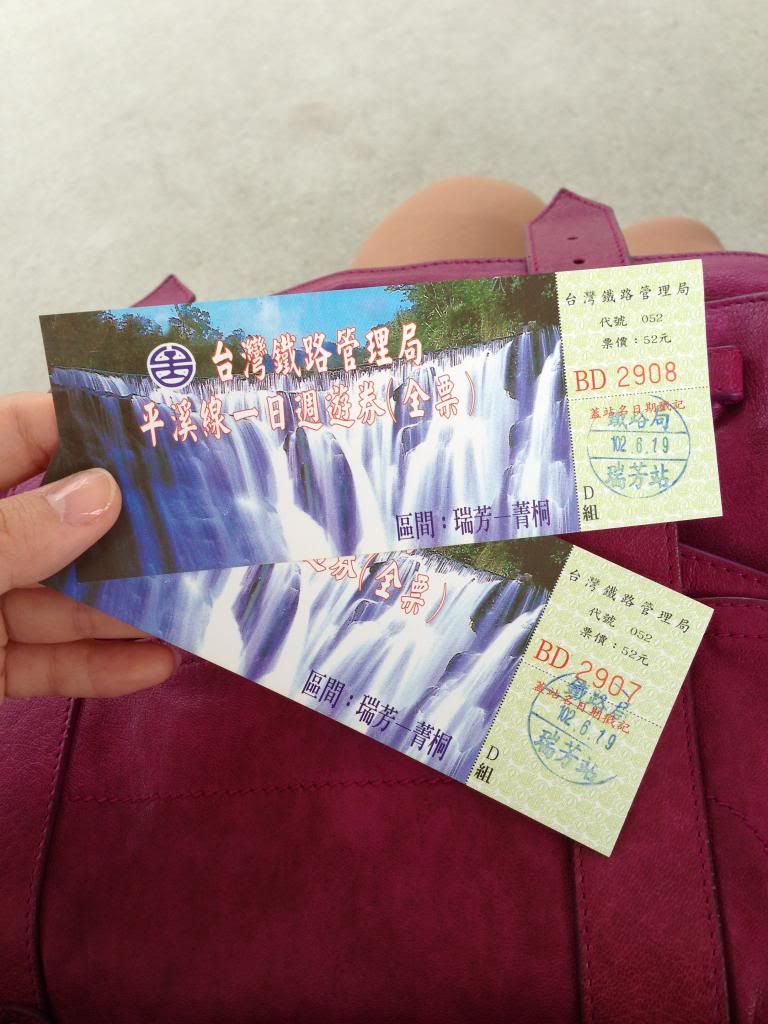 Long journey but it was worth it! Like what Veron said, this station makes people happy indeed!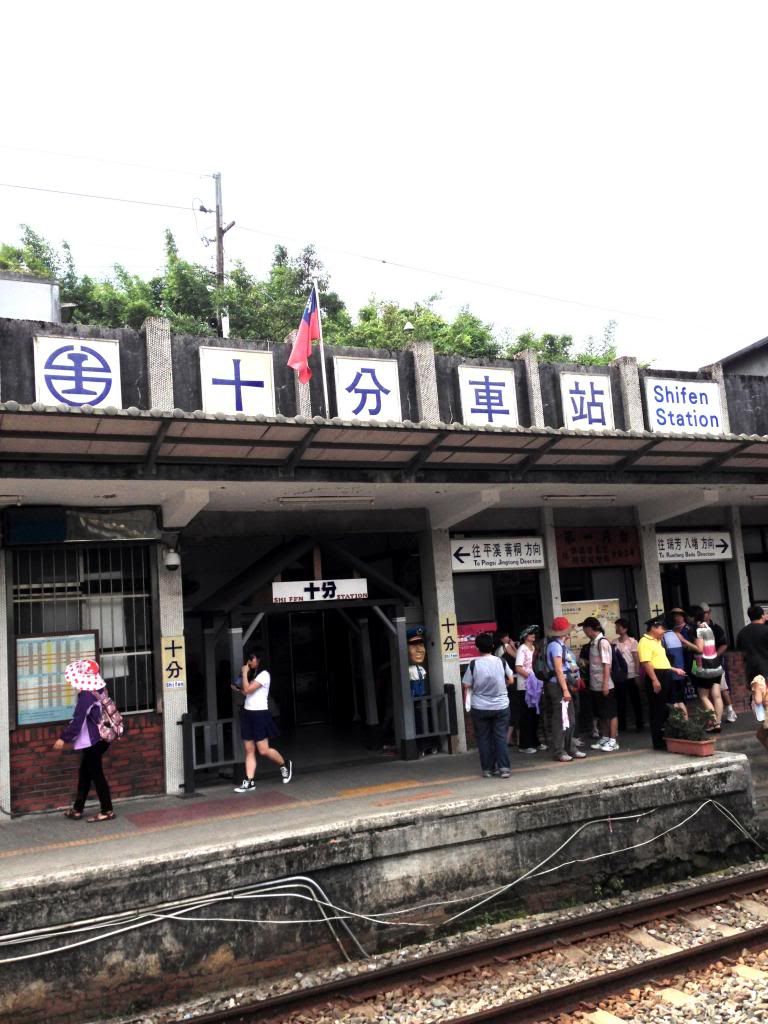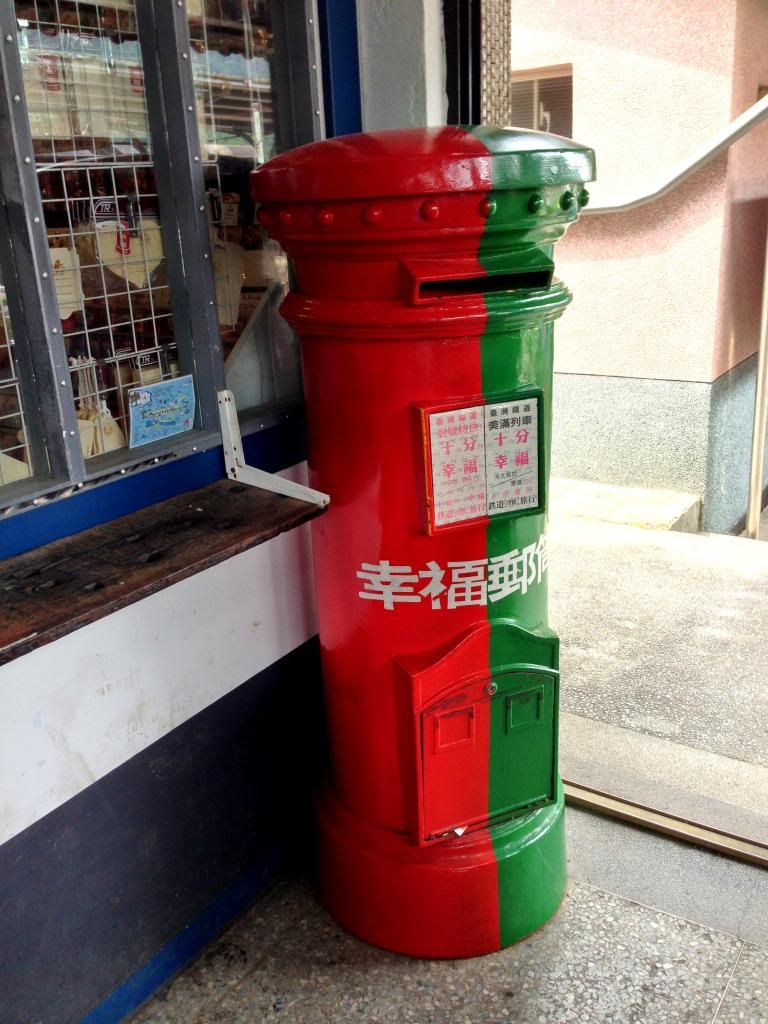 Yes, here's the wooden postcard which I mailed home and have YET to receive it :\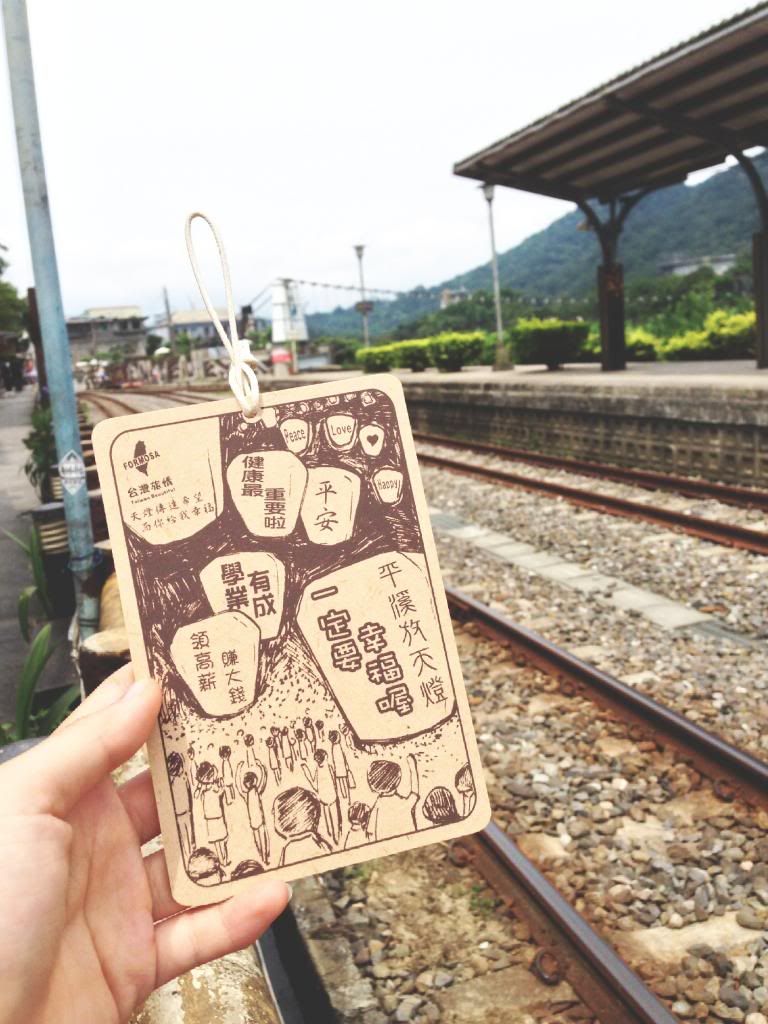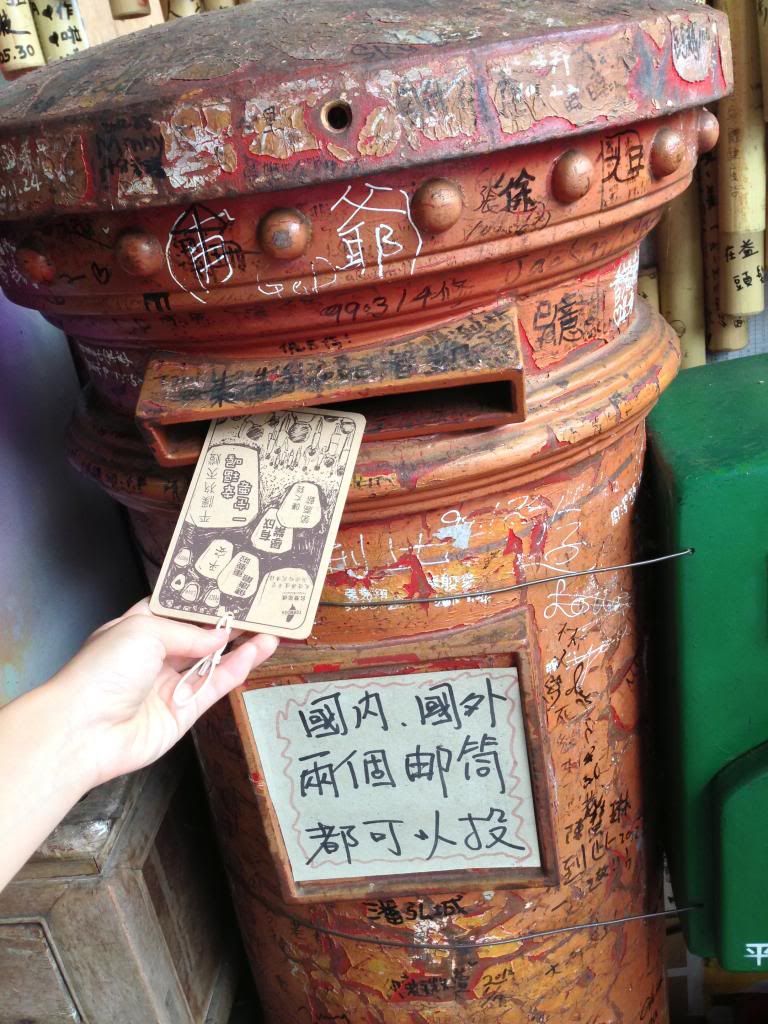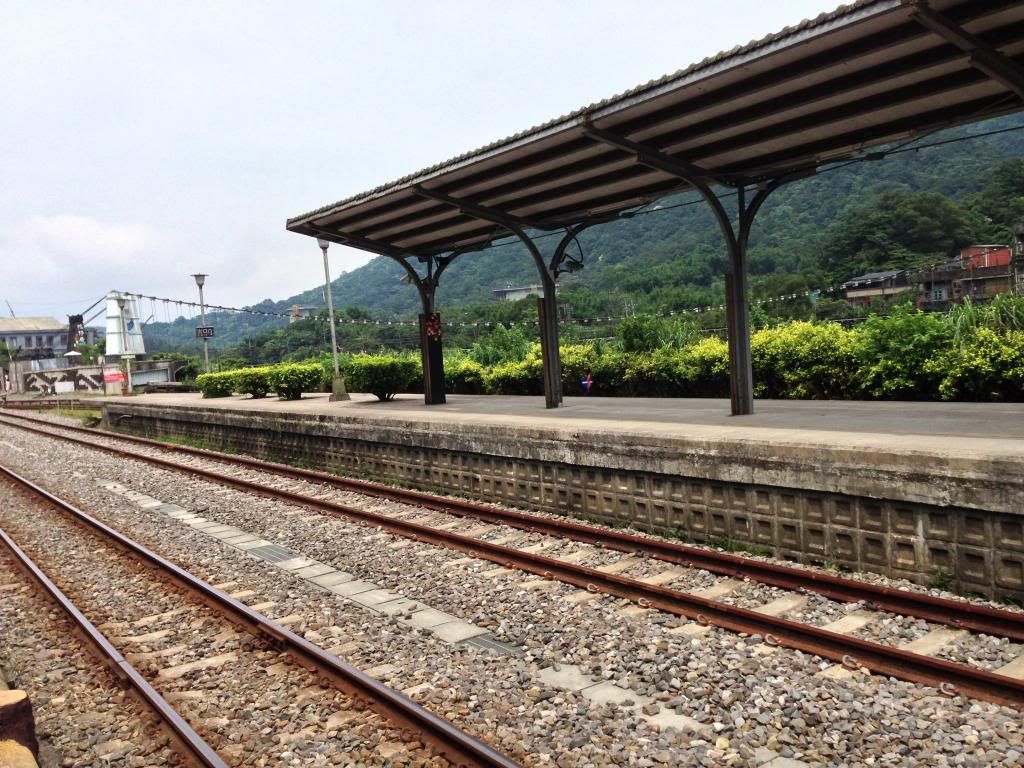 & Of course, the food! We ate quite abit of snacks, ice-cream and fruit juice!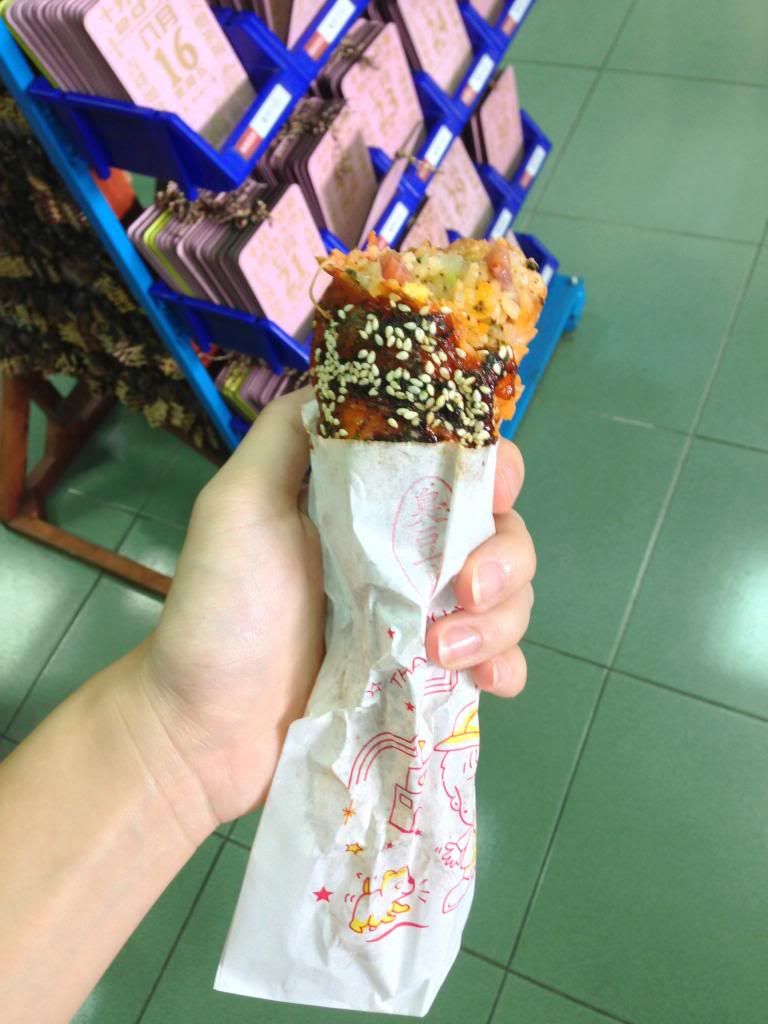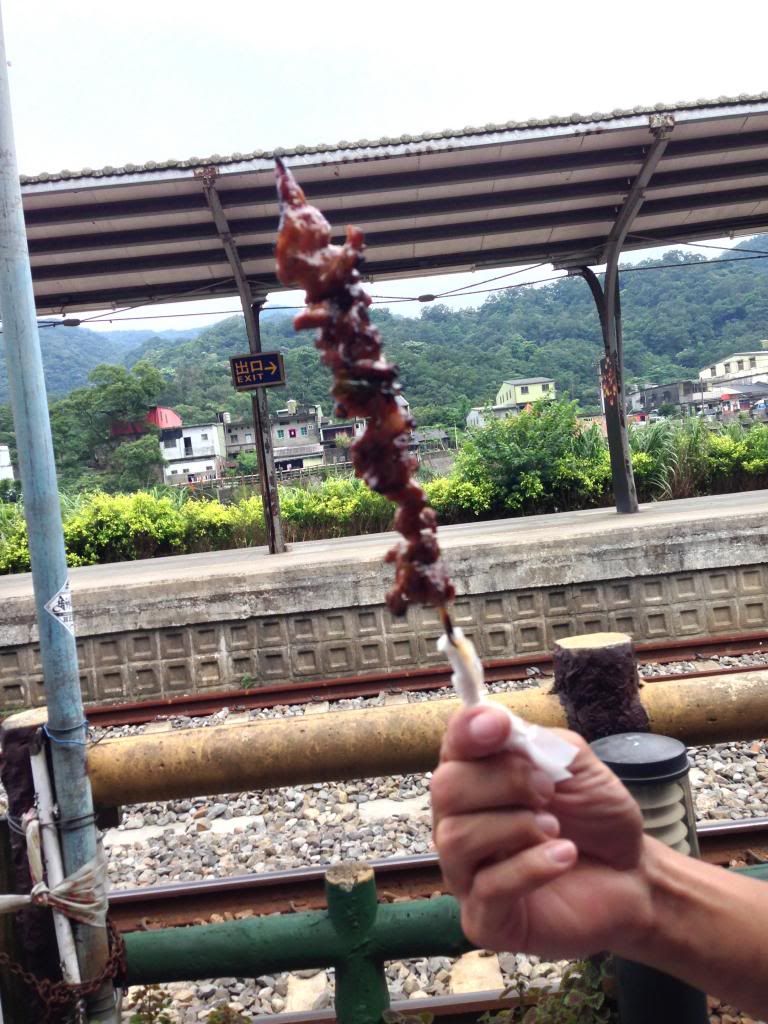 Skipped the waterfall and straight to the sky lanterns!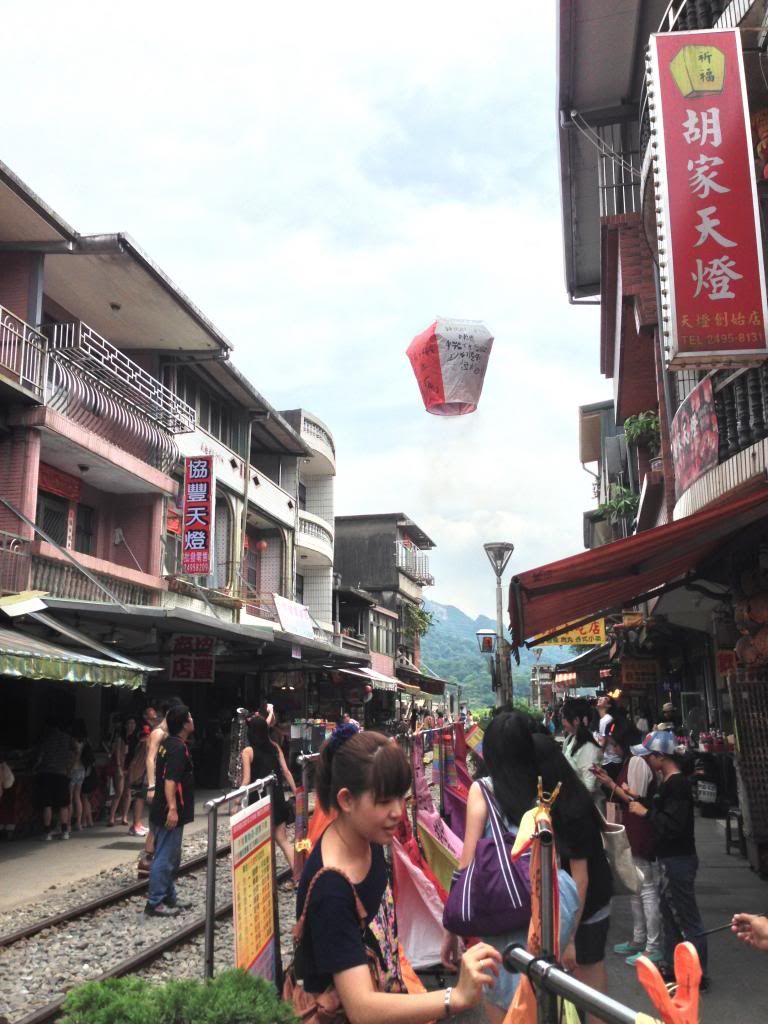 We had lots of fun writing stuffs on it. My written chinese deteriorated so much that I have to copy the letters on the sky lantern beside me. #fail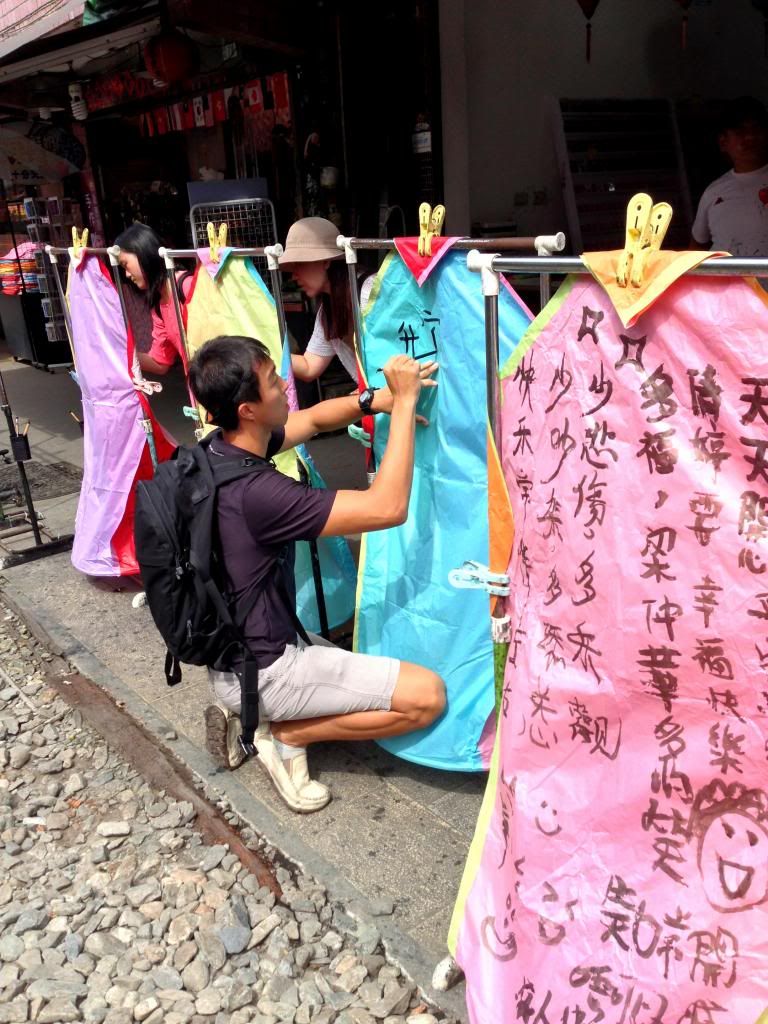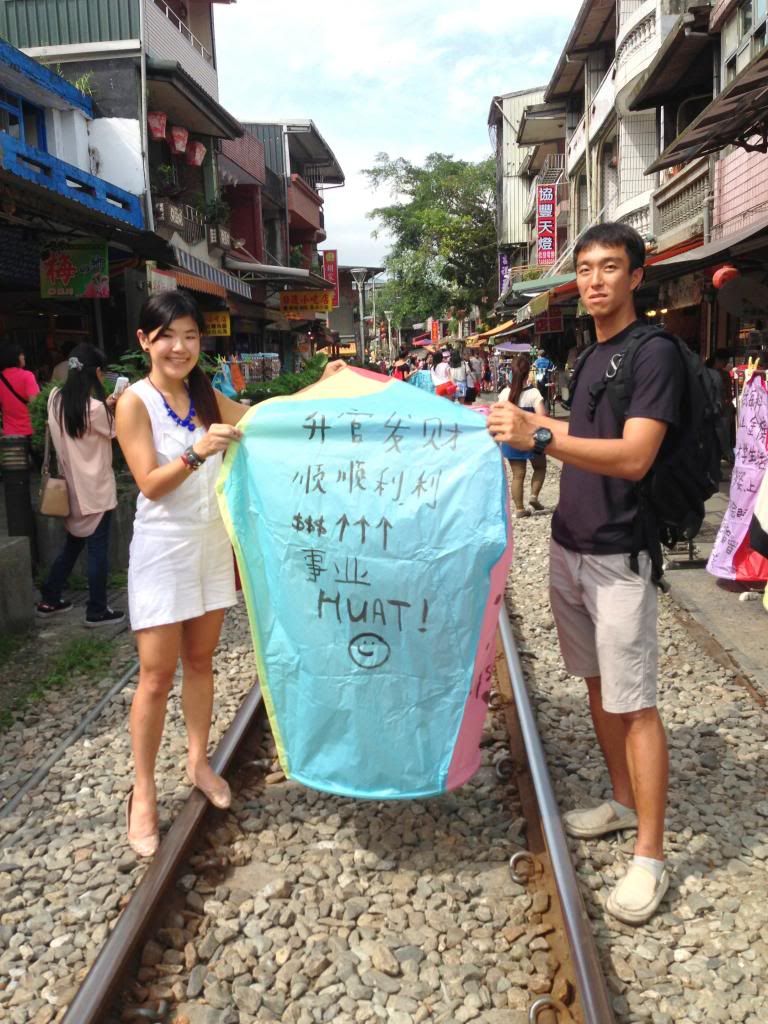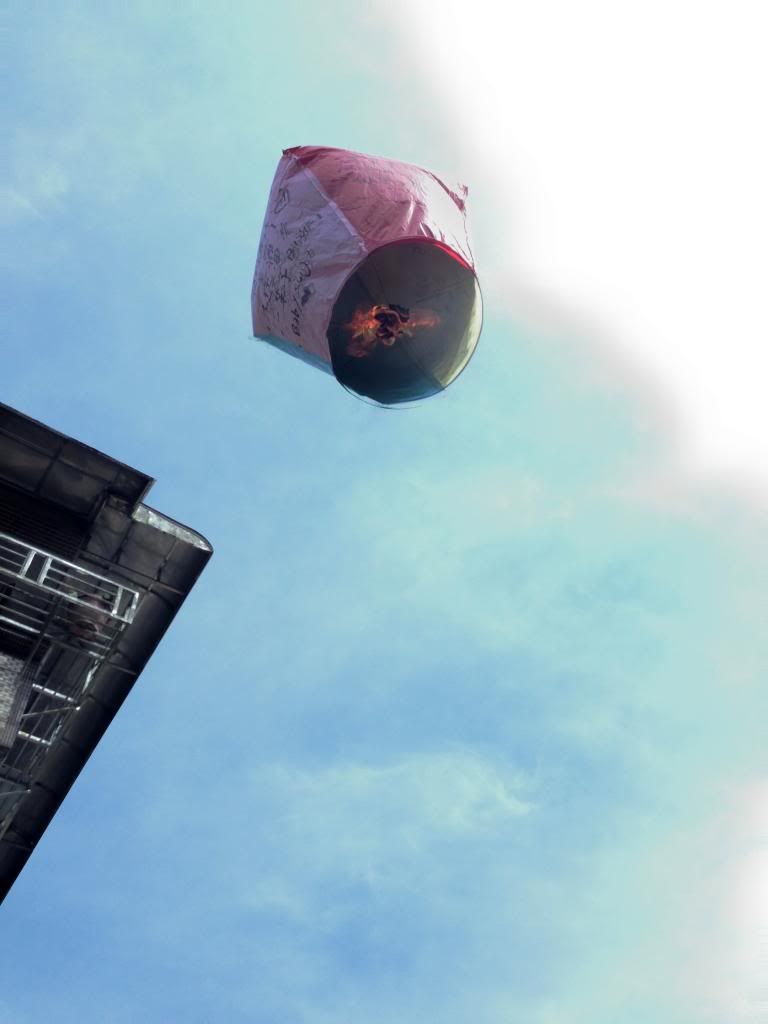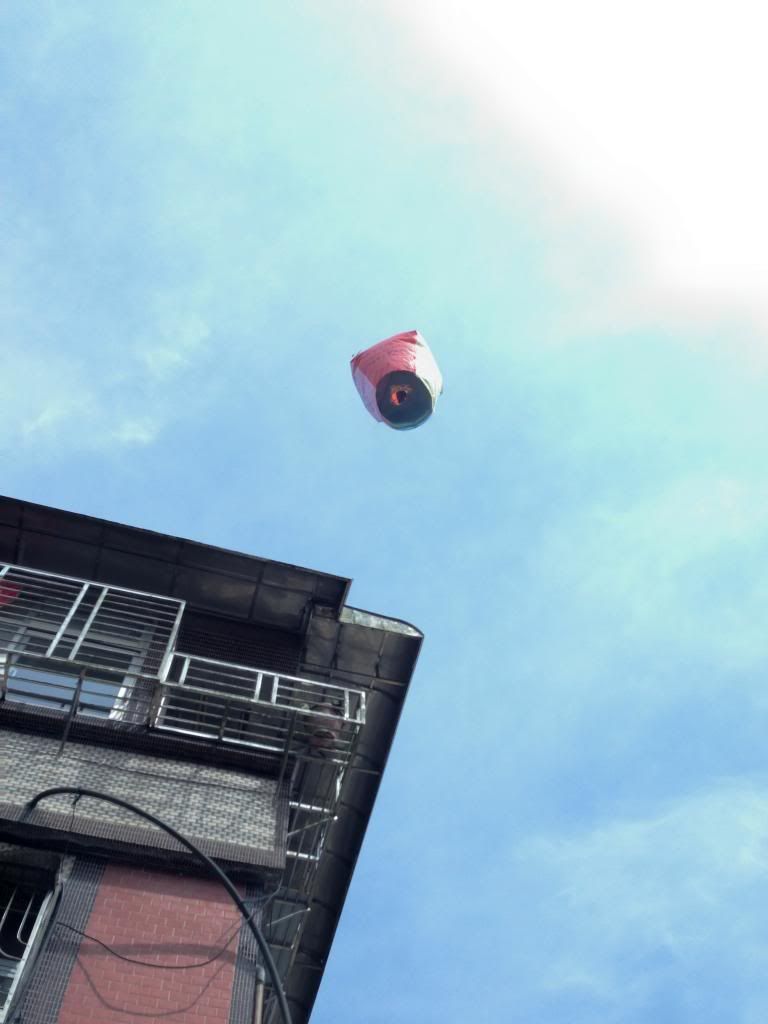 Camwhore pic under the sunny weather.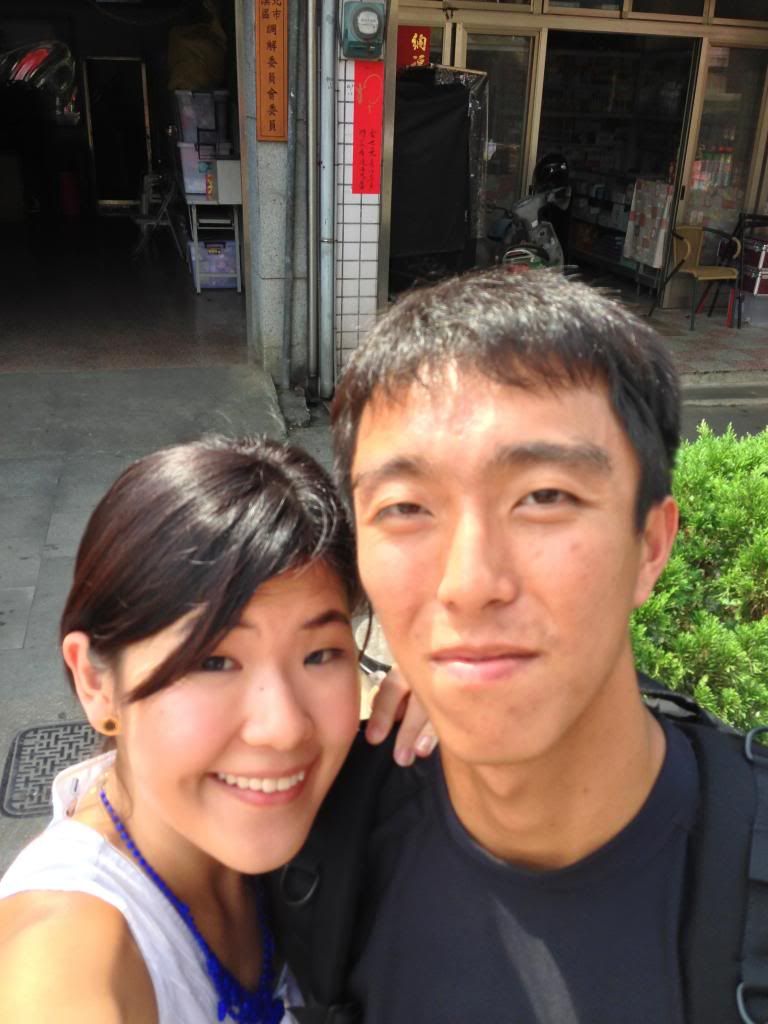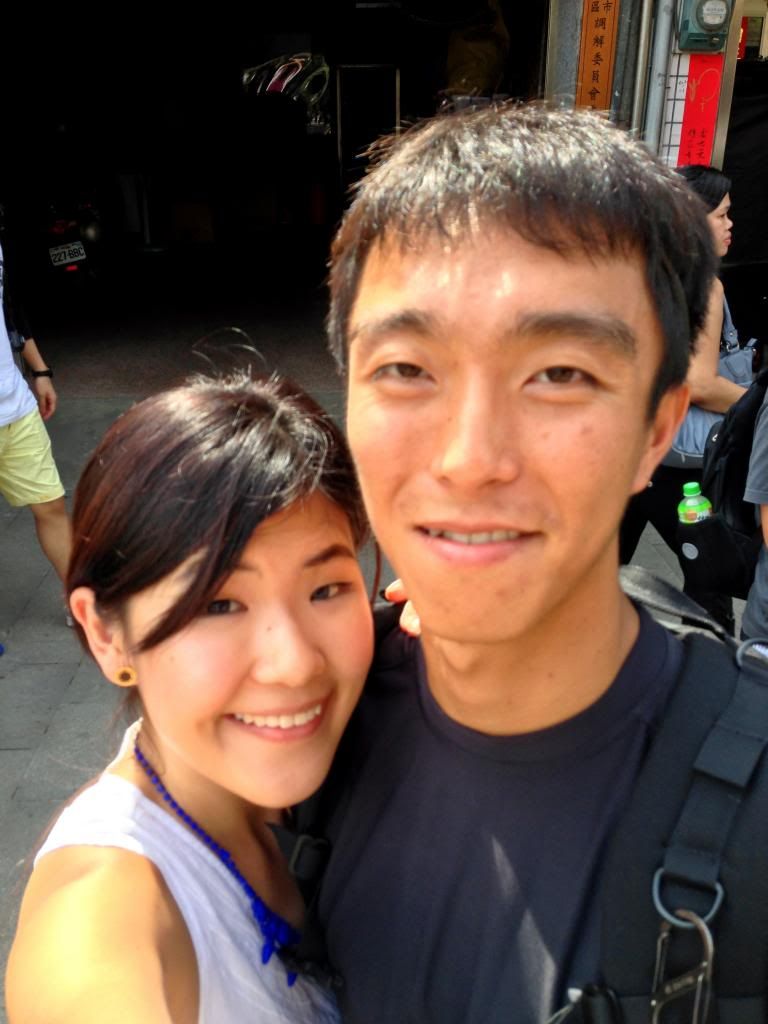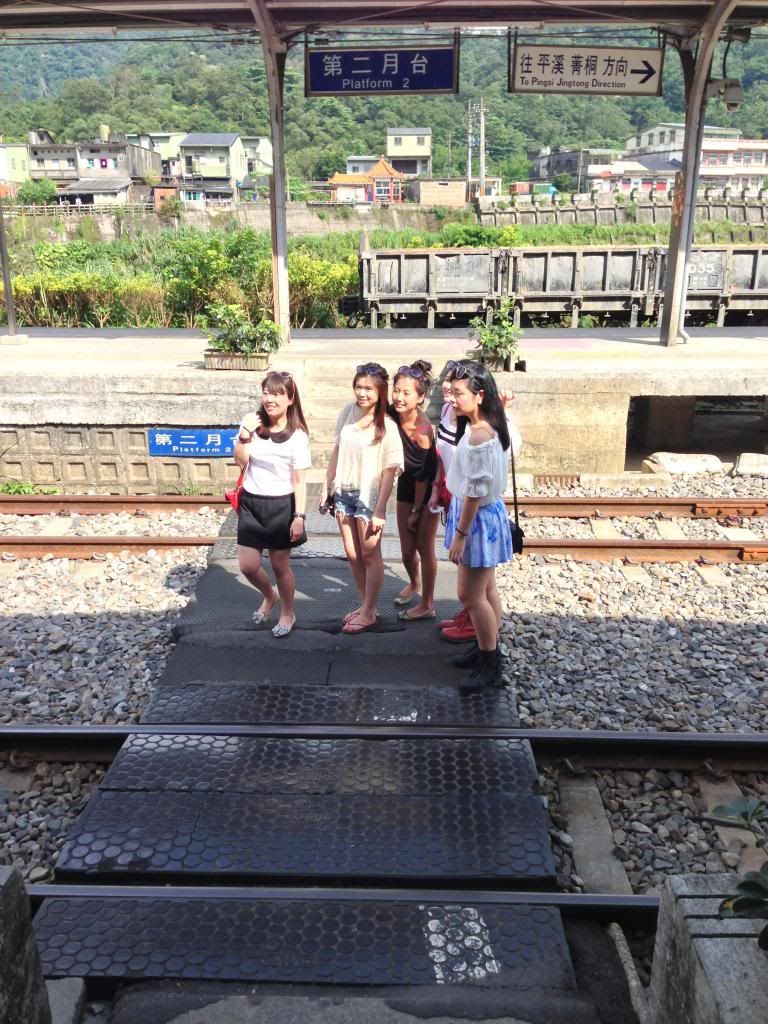 Back to the colourful trains to Jiu Fen!

Shi Fen -- JiuFen

Directions - Take train back to Ruifang Station 瑞芳. Upon alighting the station on your left side, you will see the "bus station." Wait here for your bus 1062/1063 to Jiufen and alight when everyone is getting off!

I actually like Shi Fen more than Jiu fen and we stayed longer. Beautiful town on its own.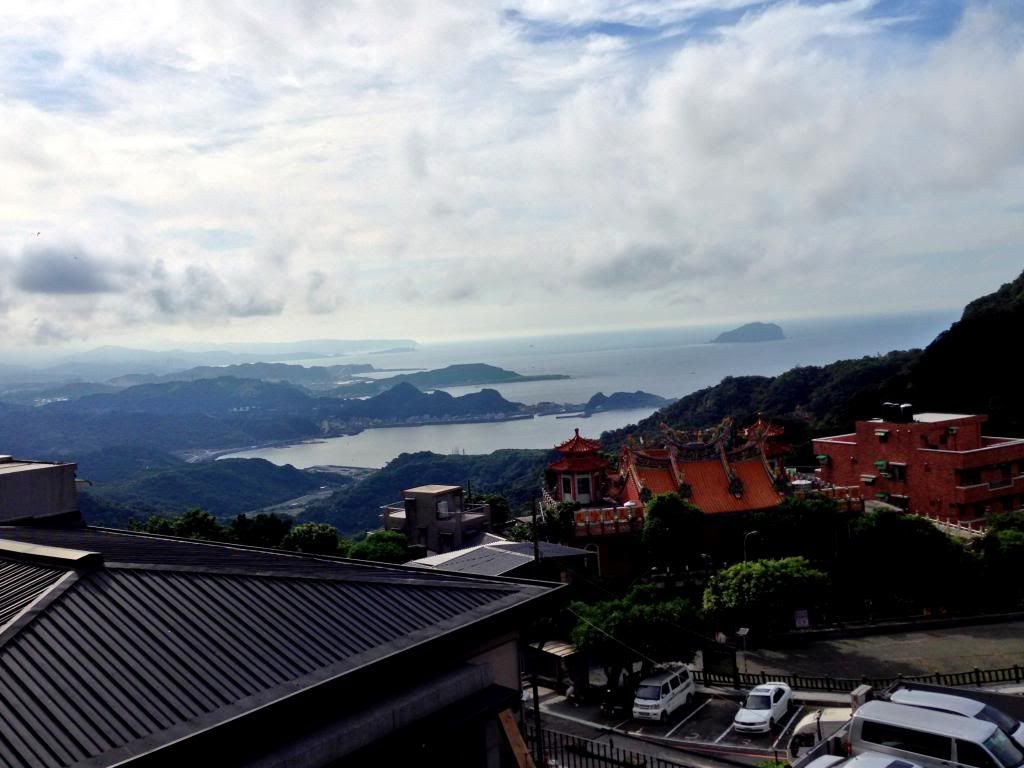 Food paradise as well!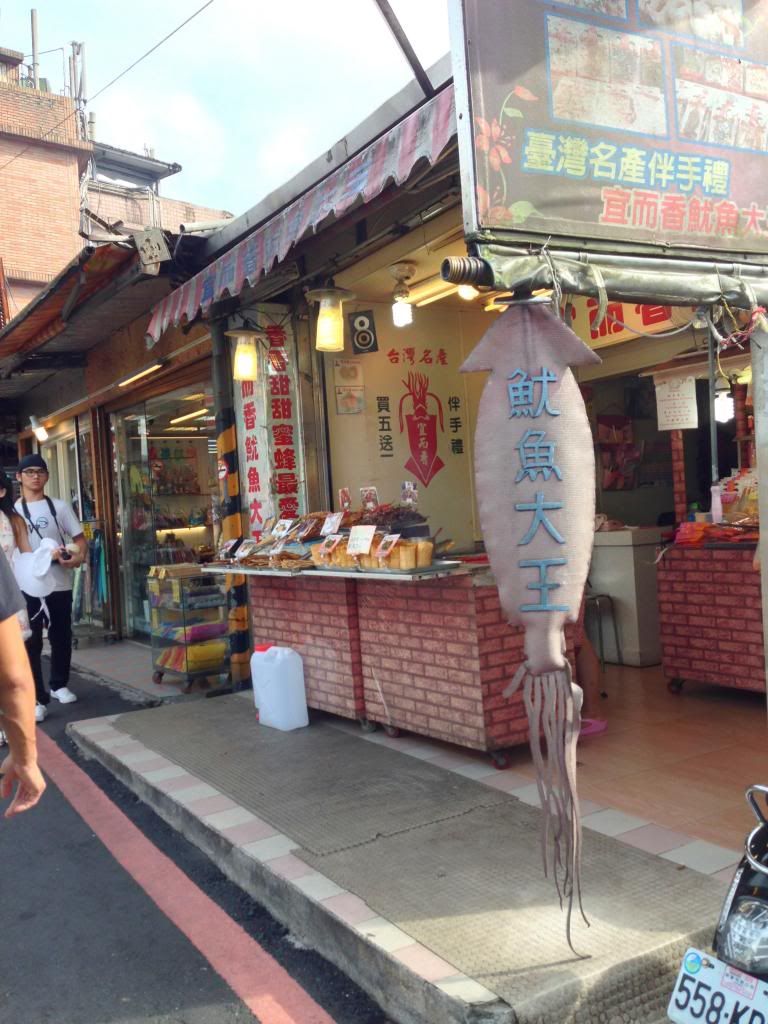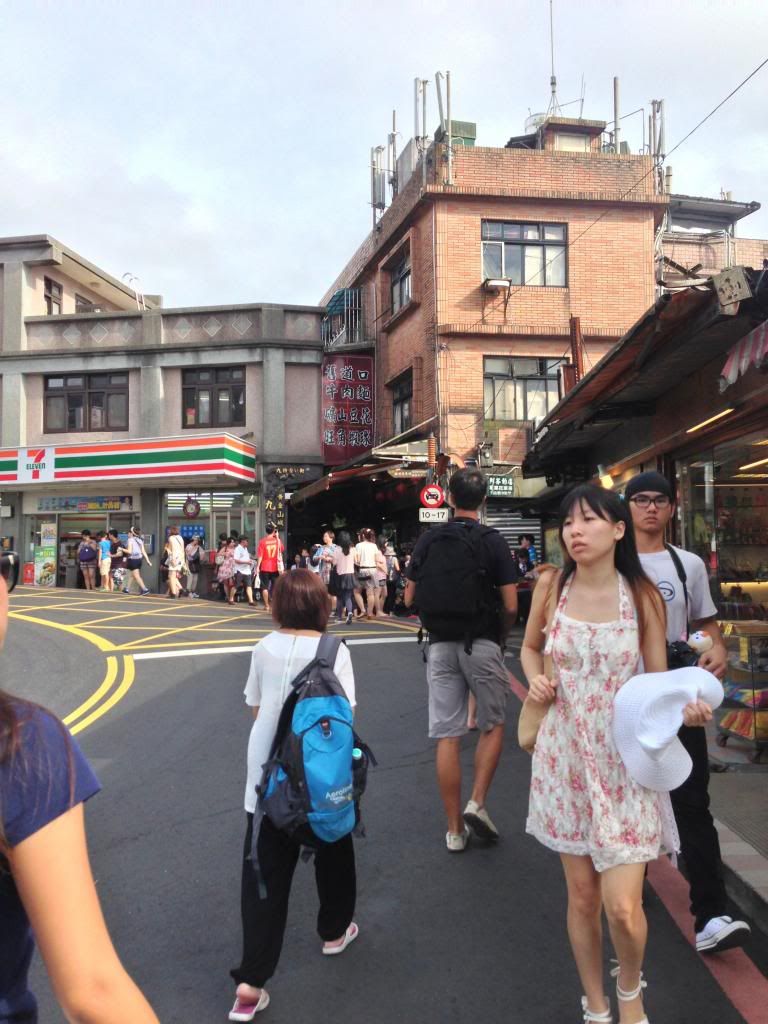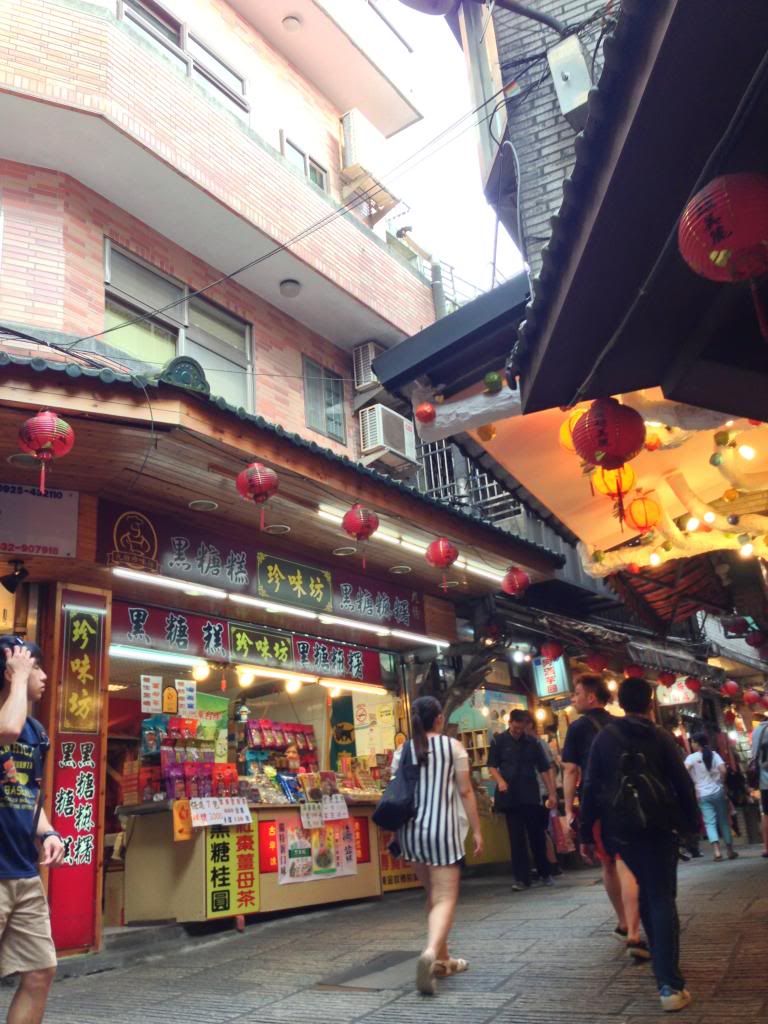 Went in here and our blackball dessert was less than SGD2!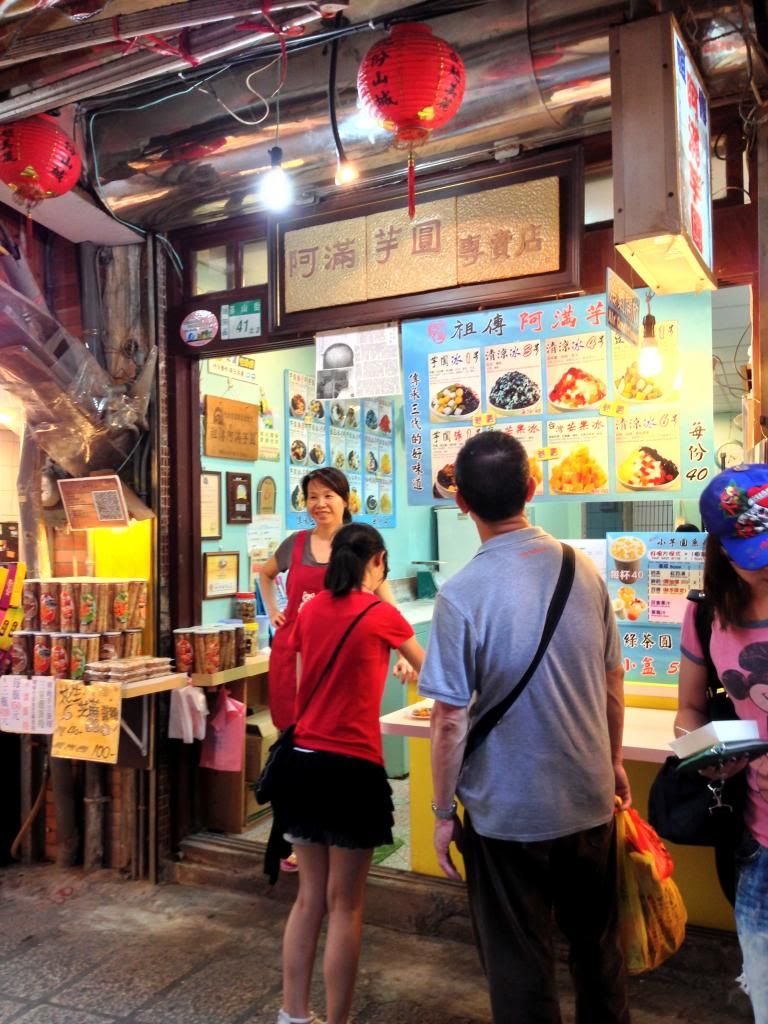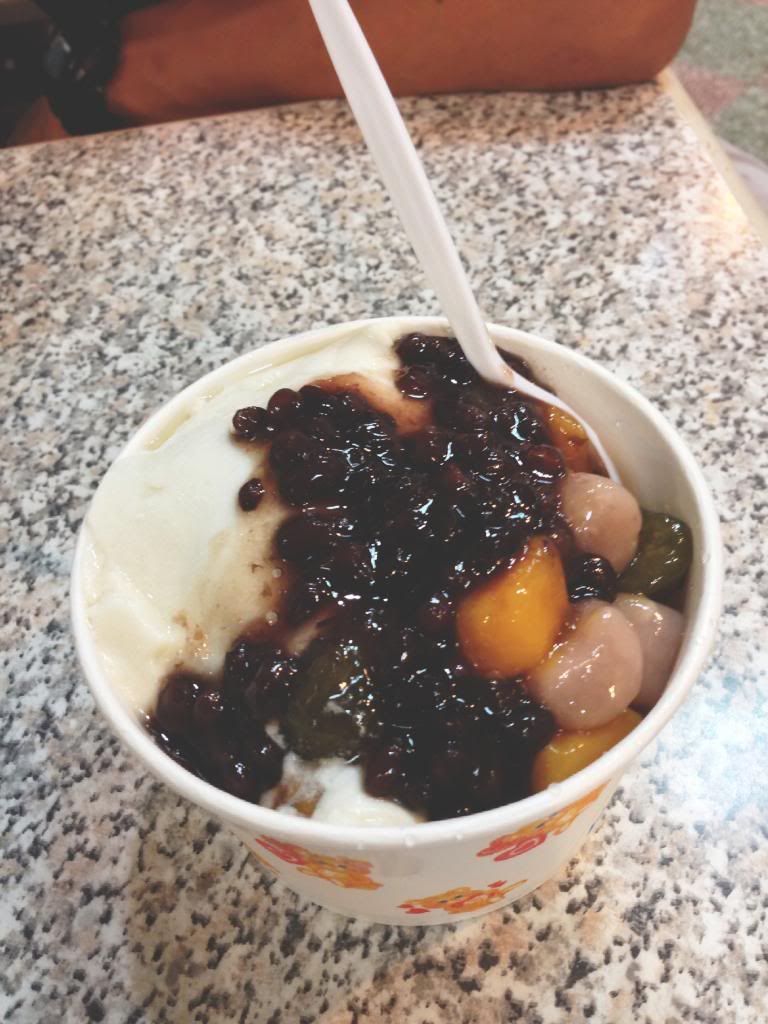 & the highly-raved peanut icecream was so good that I had two!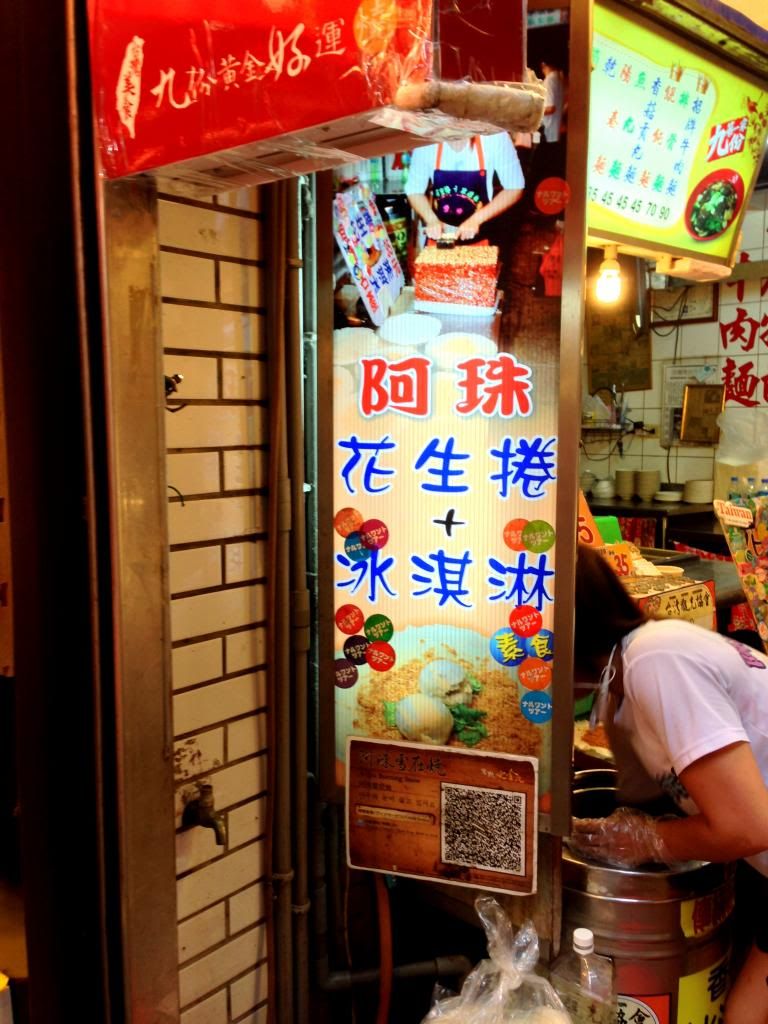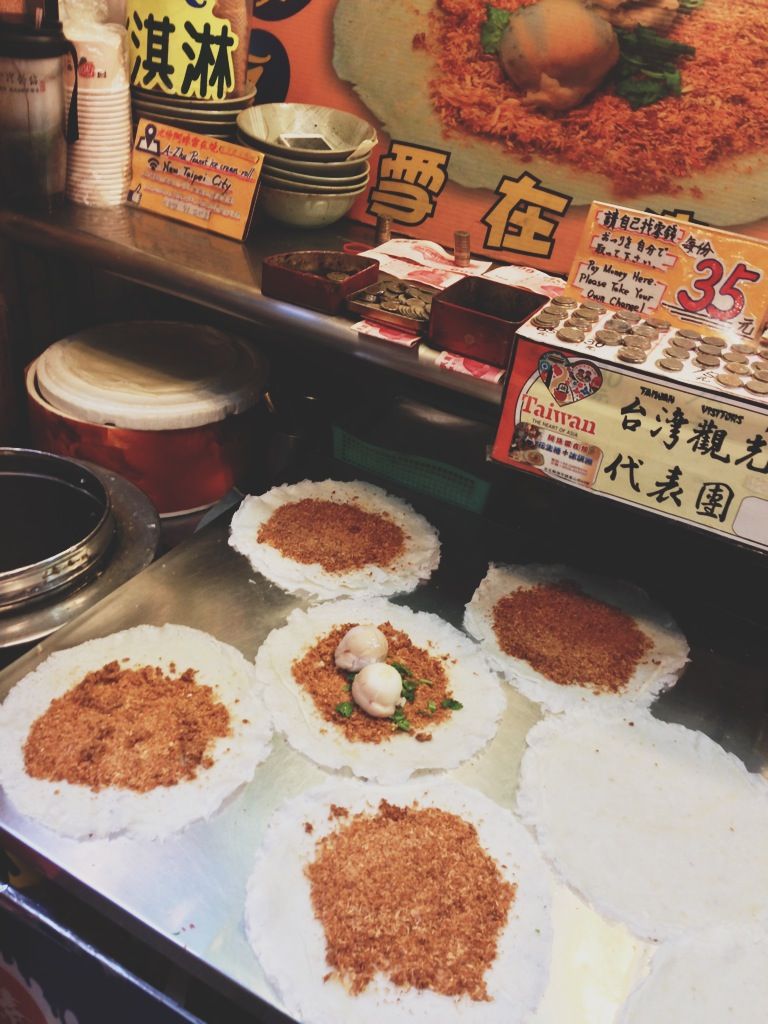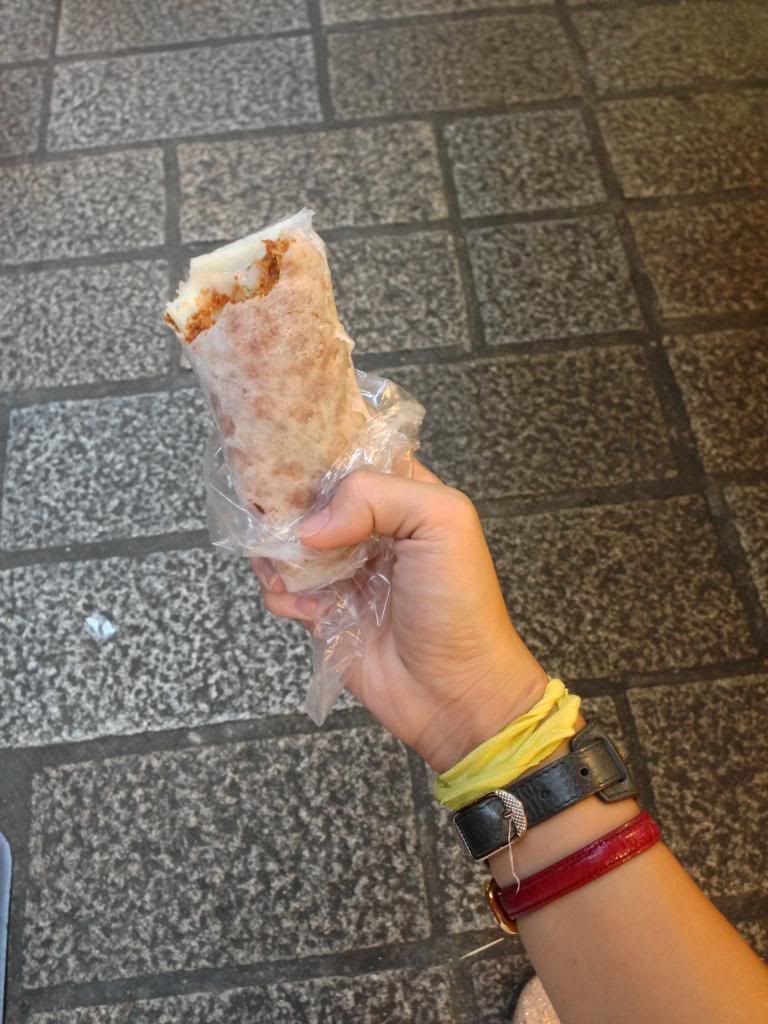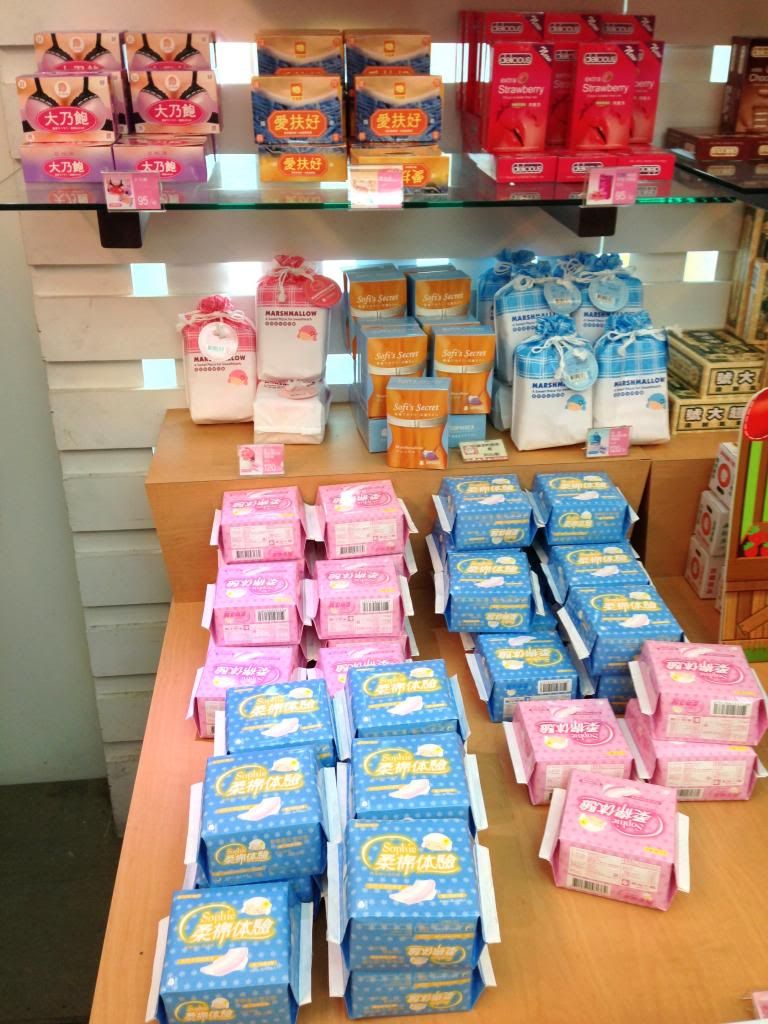 Touristy shot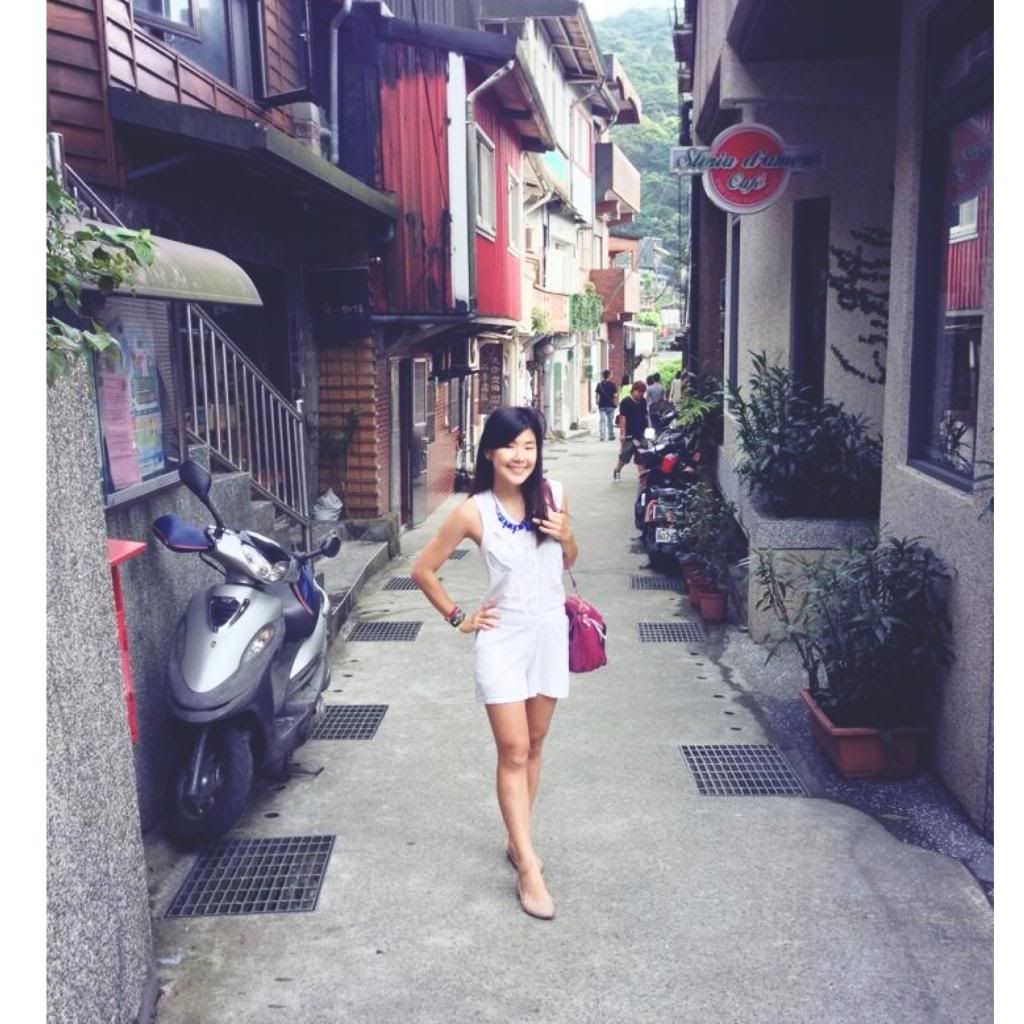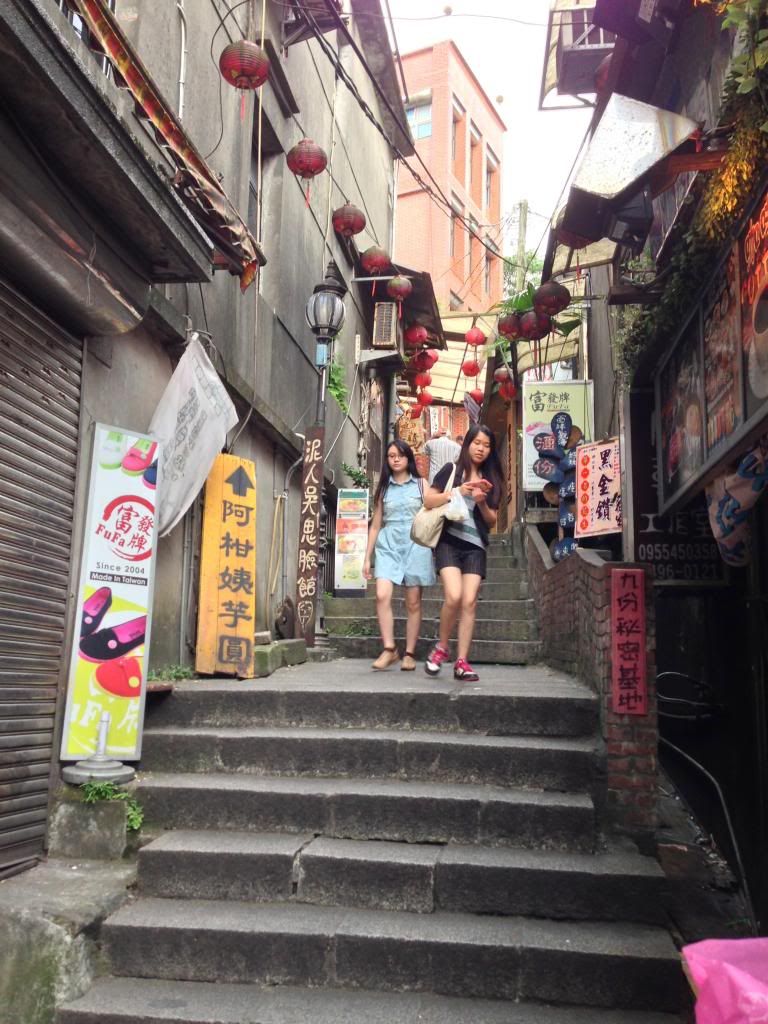 Took my breathe away literally.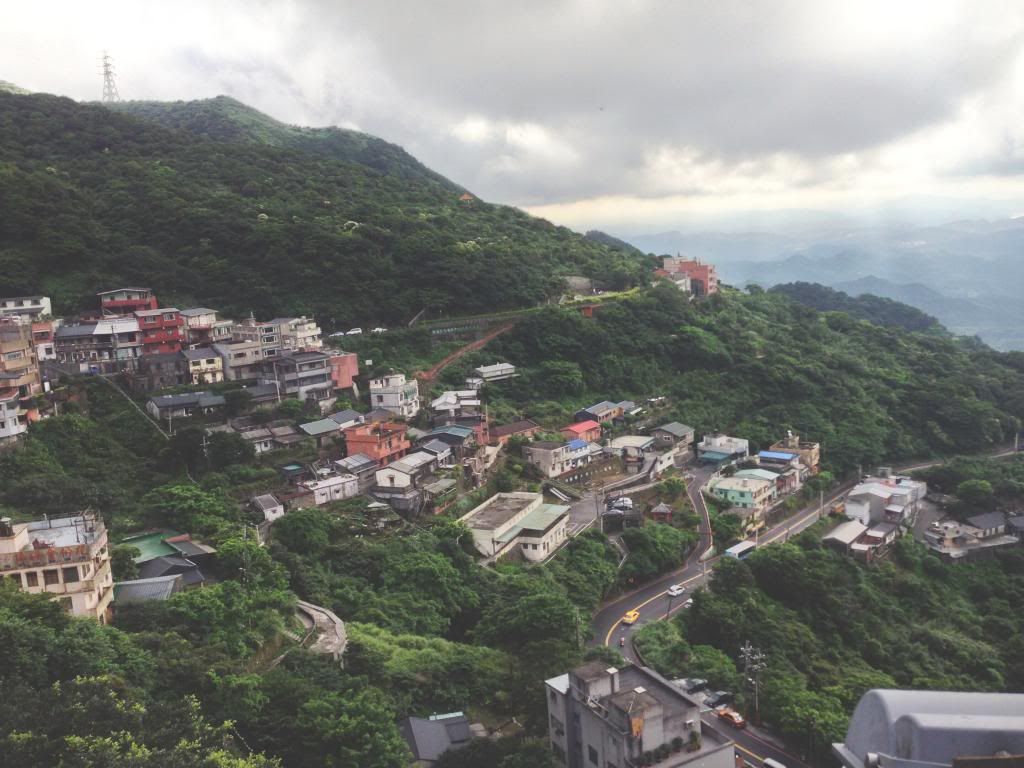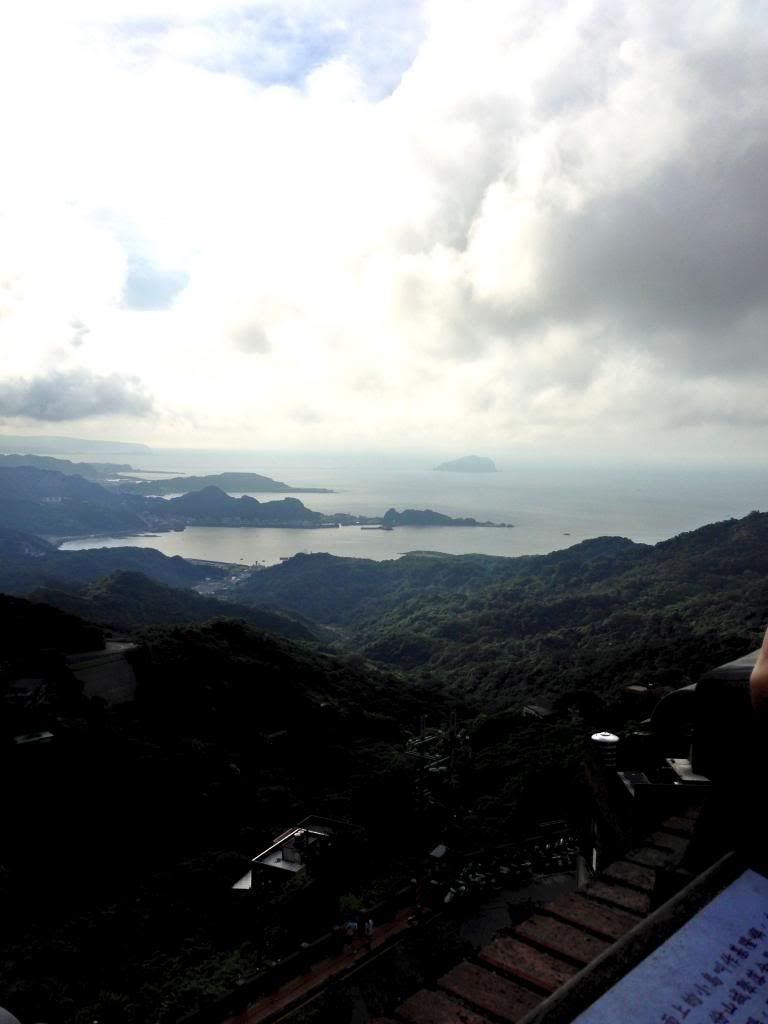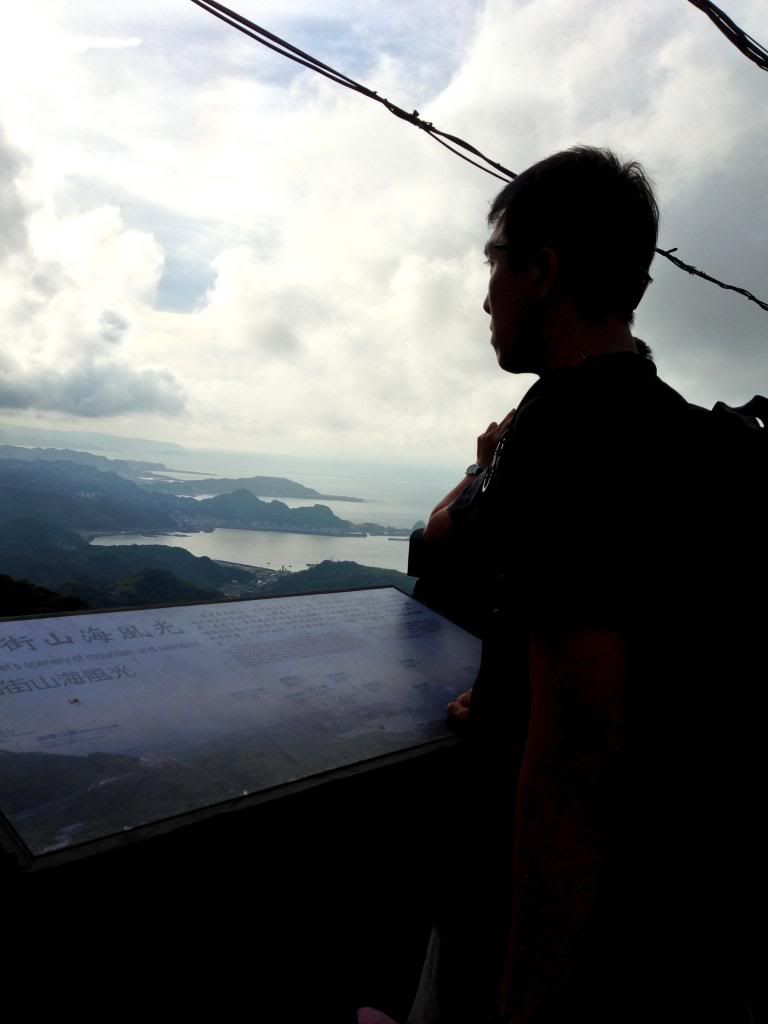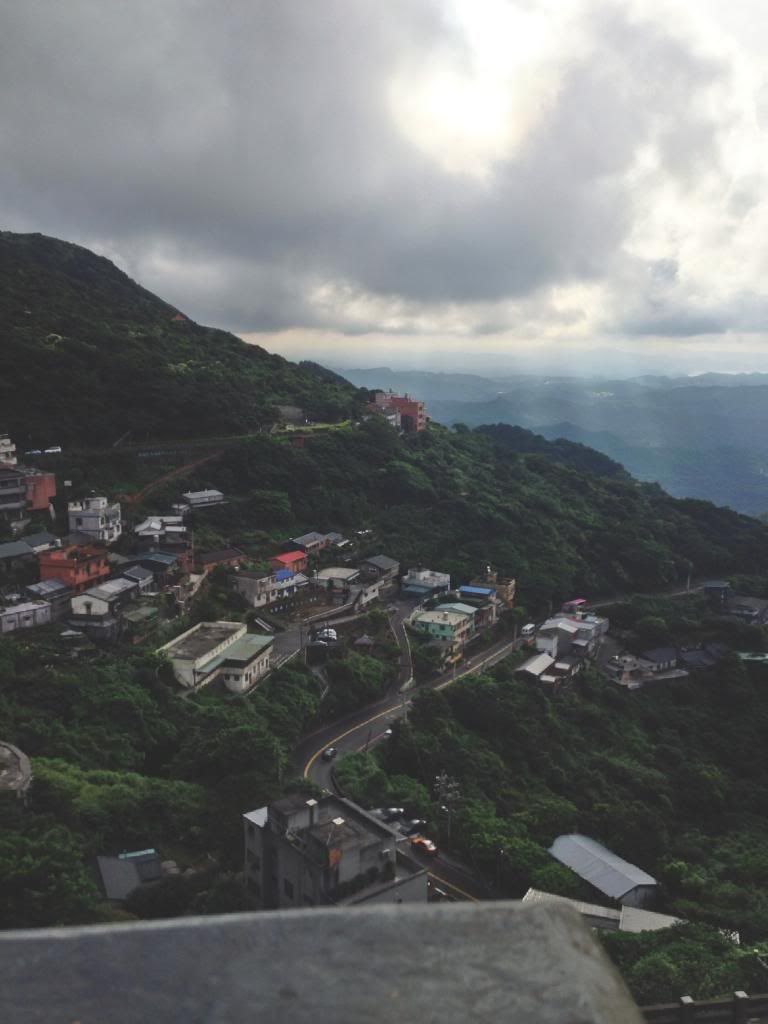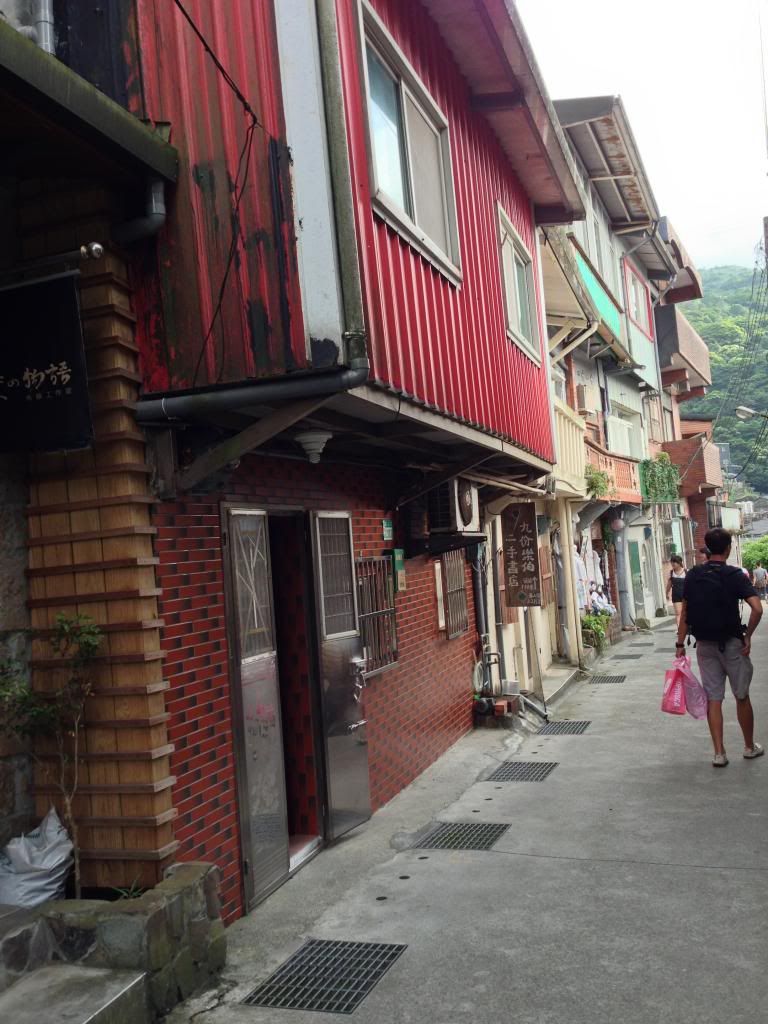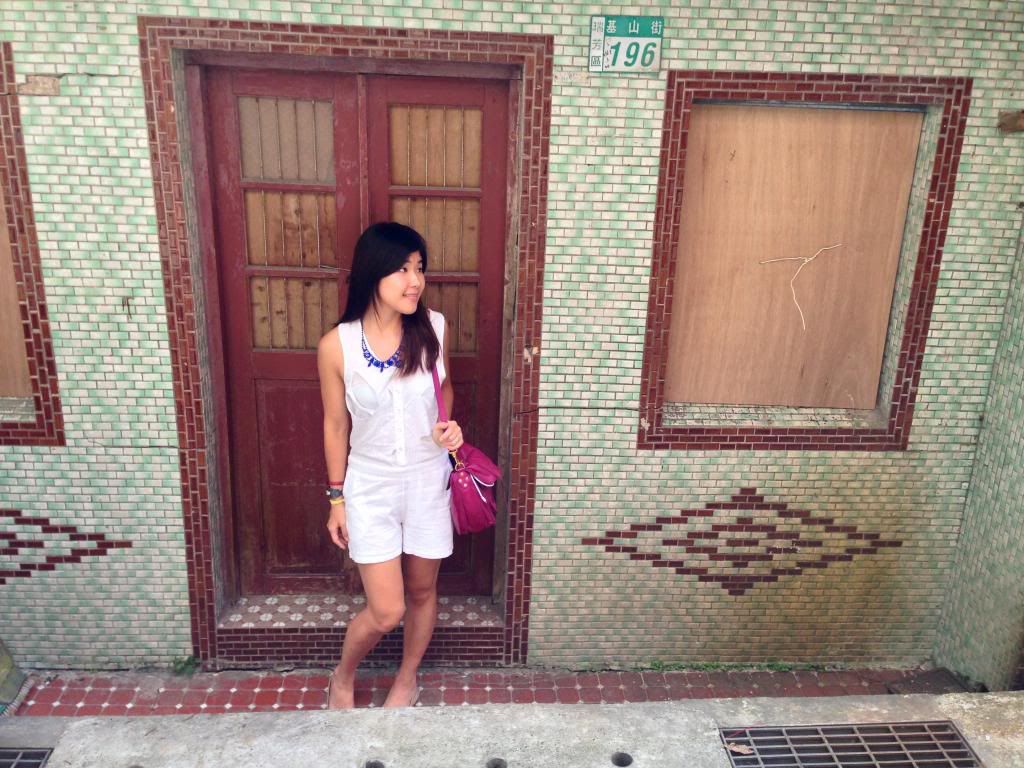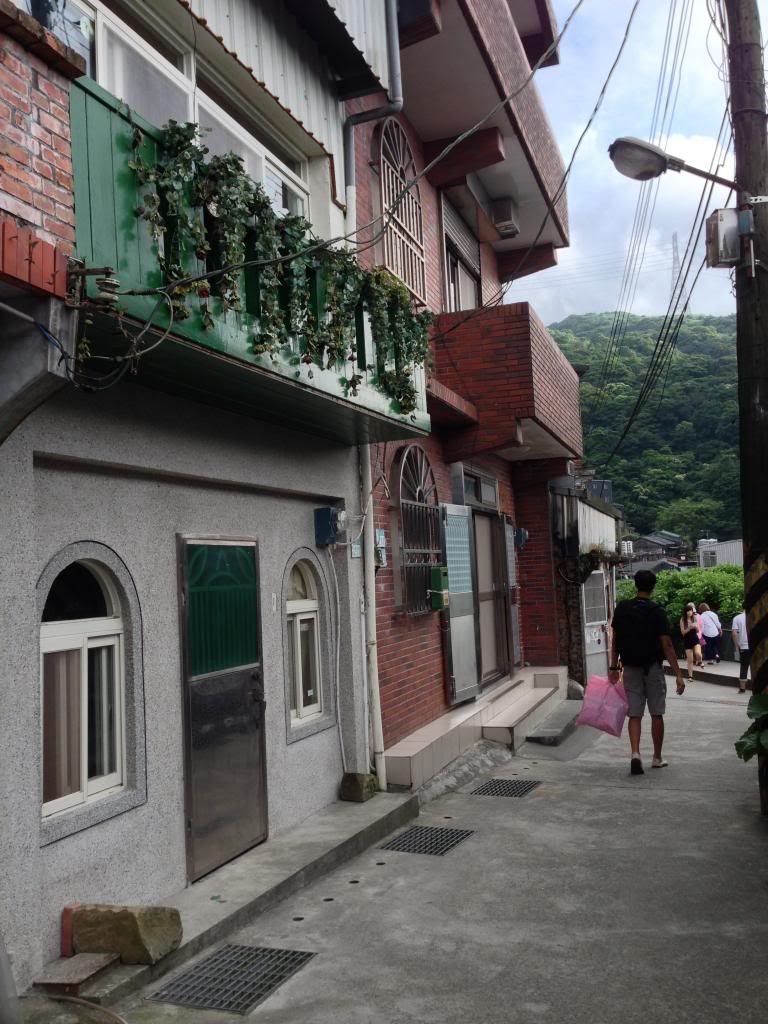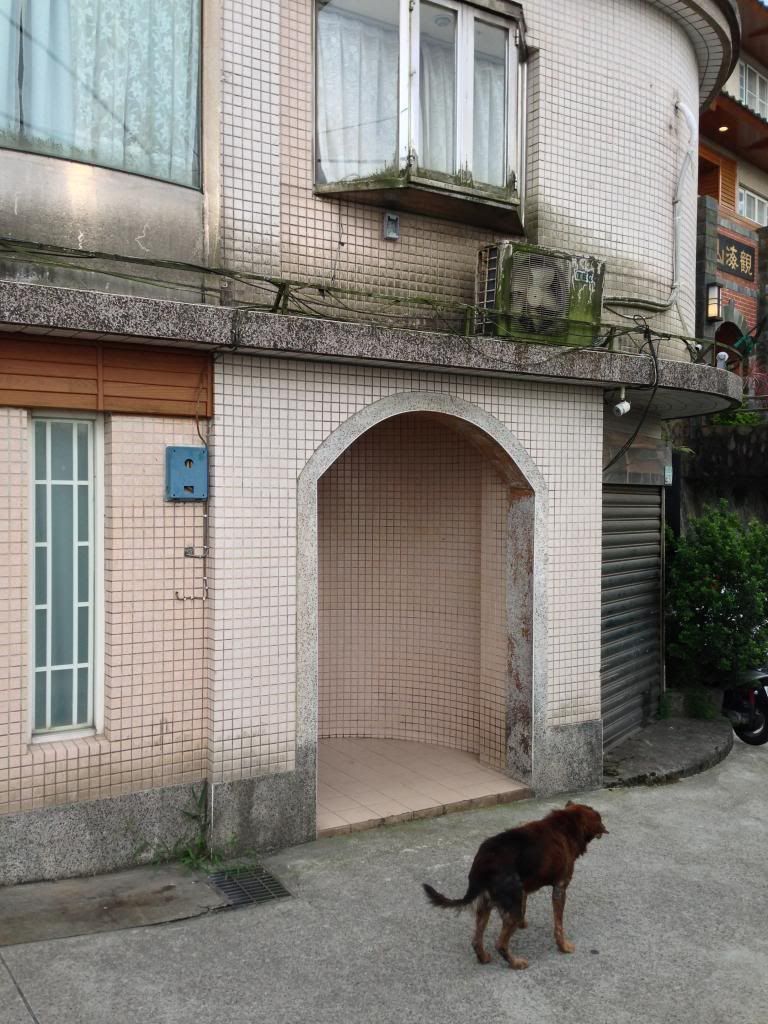 If only it's so easy to slim down :(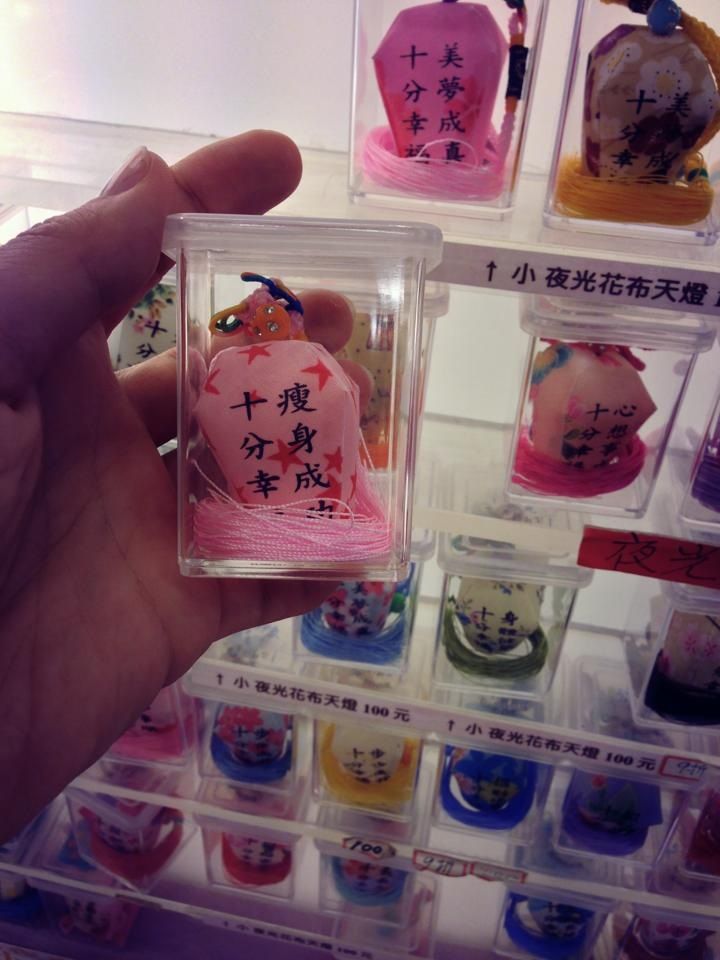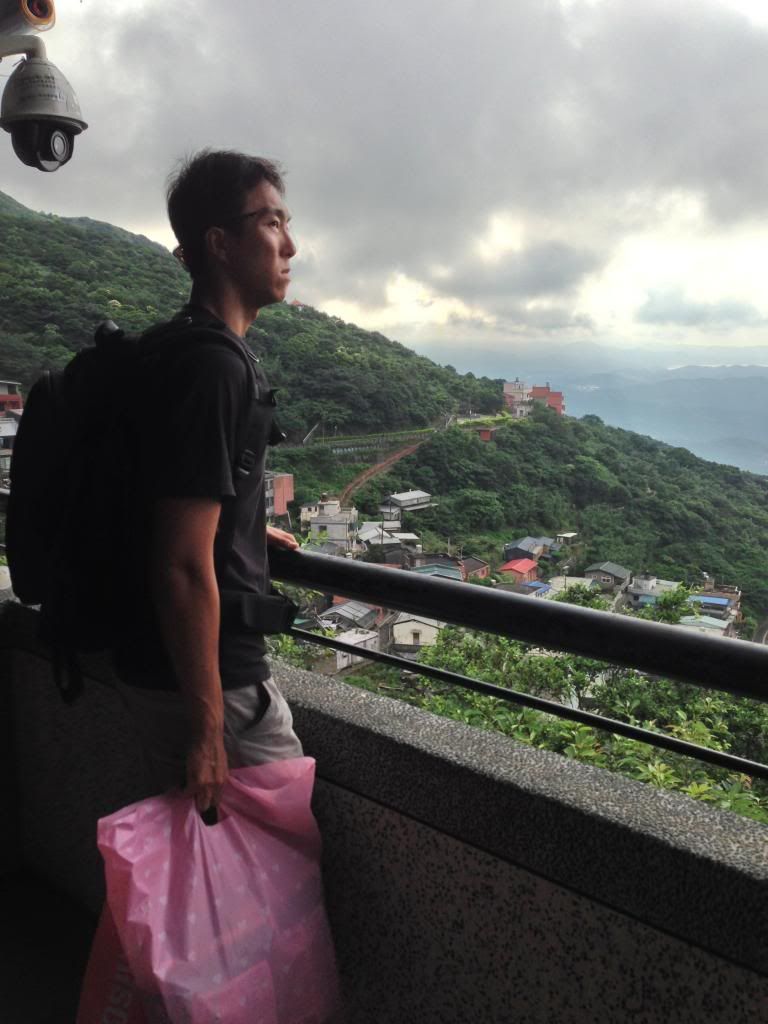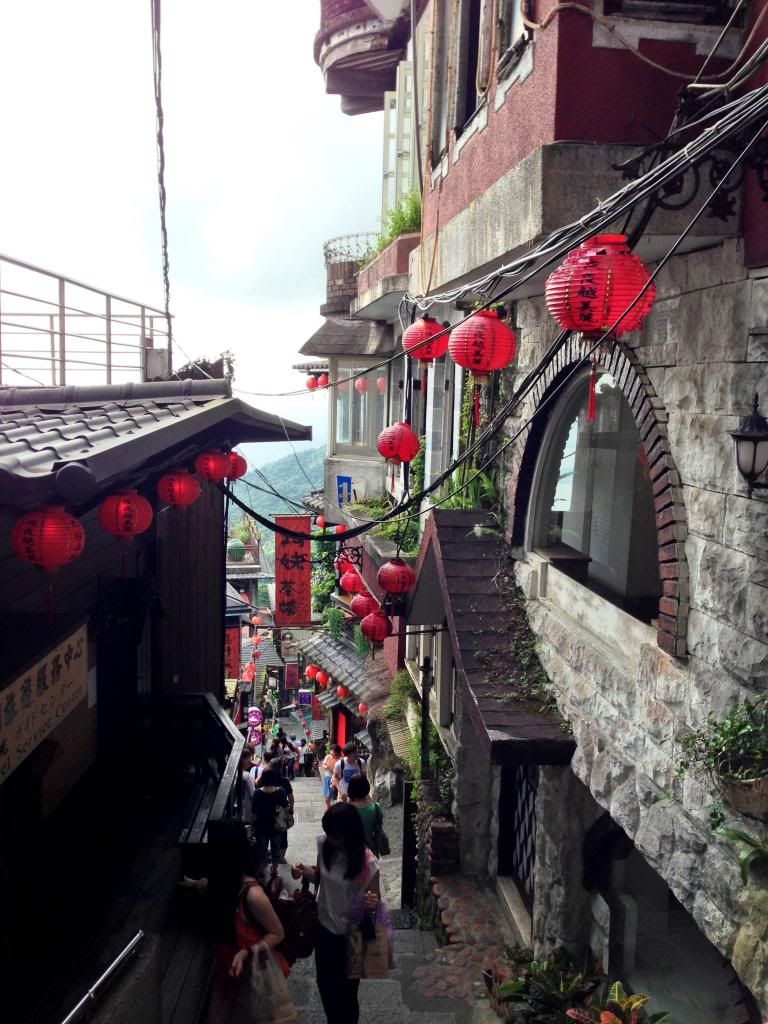 Jiu fen -- Kee Long Night Market
Directions - At the entrance of Jiu Fen in front of Li Yi Biscuit shop, take bus opp 7-11.

We left Jiu Fen close to 7pm and took a direct bus from Jiu Fen to Kee Long! Just check with the uncle before boarding the bus. Upon alighting at Kee Long, just cross the road to get to the night market!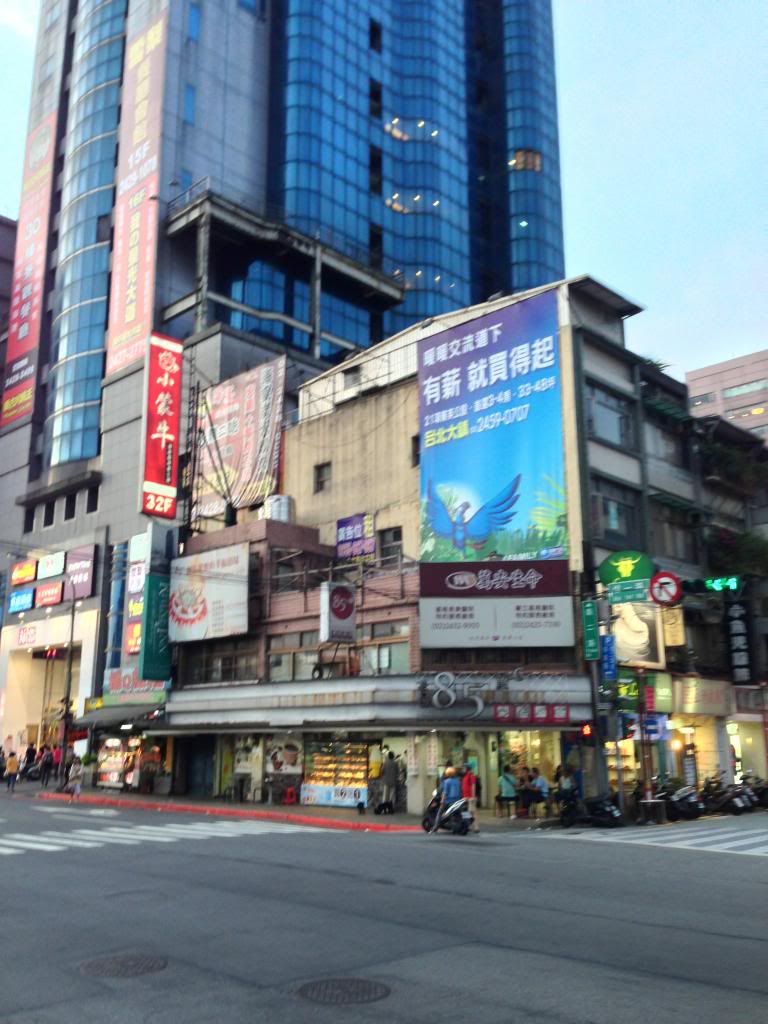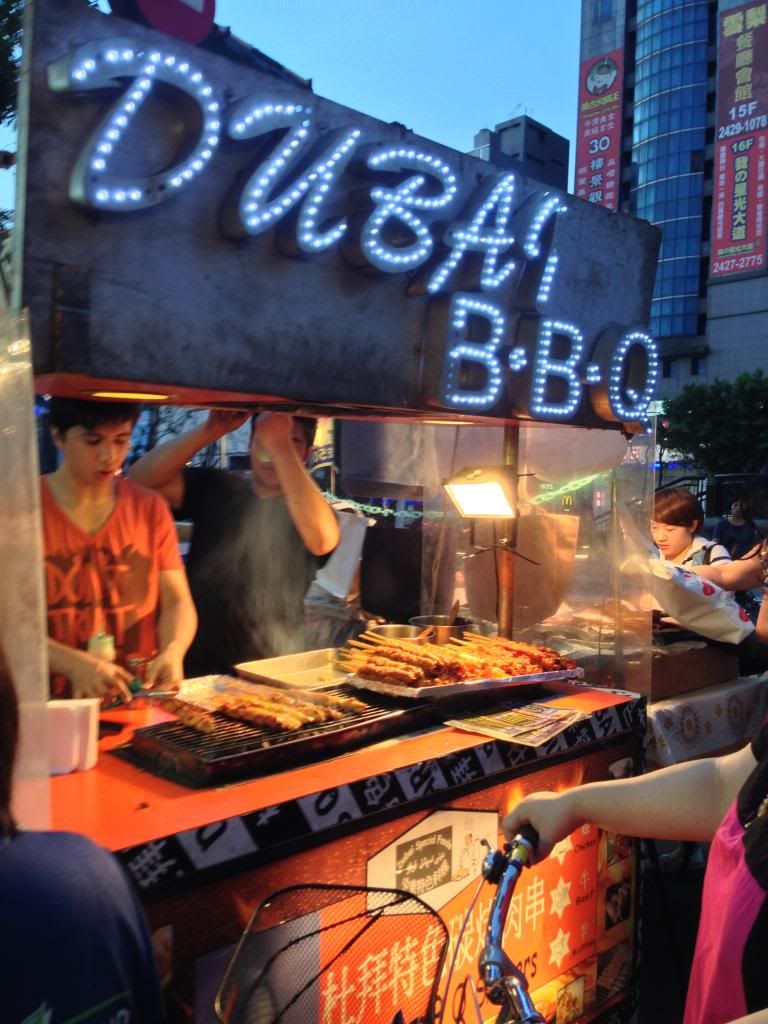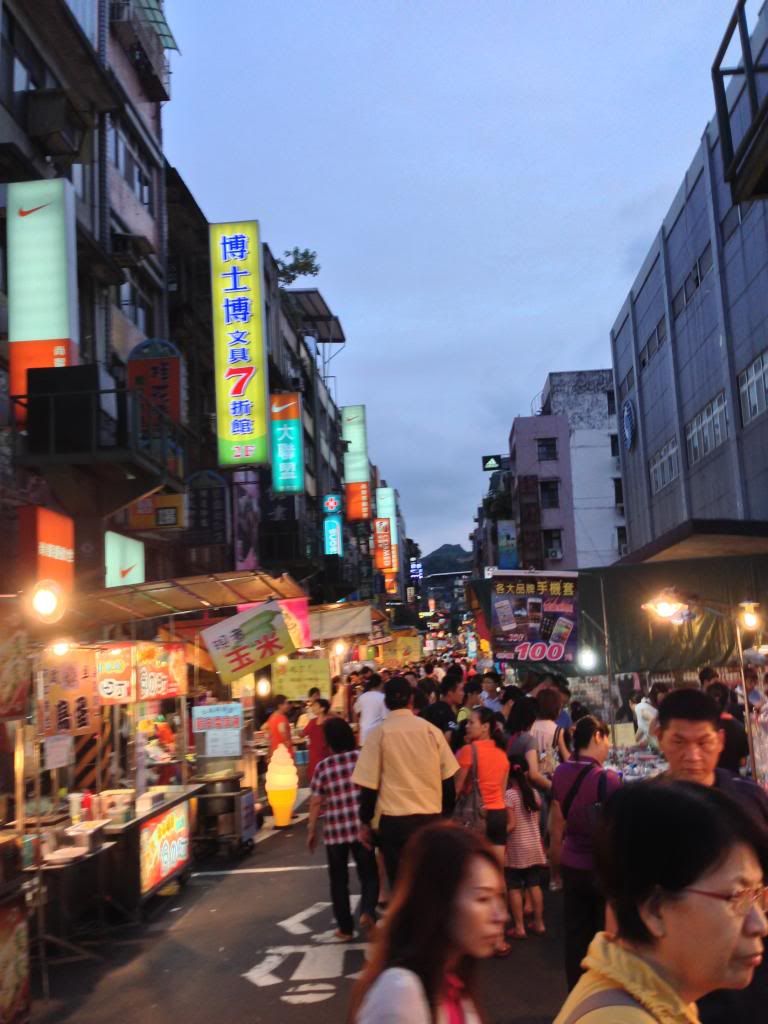 Bought tek terik from this stall and it came in a cool black bag!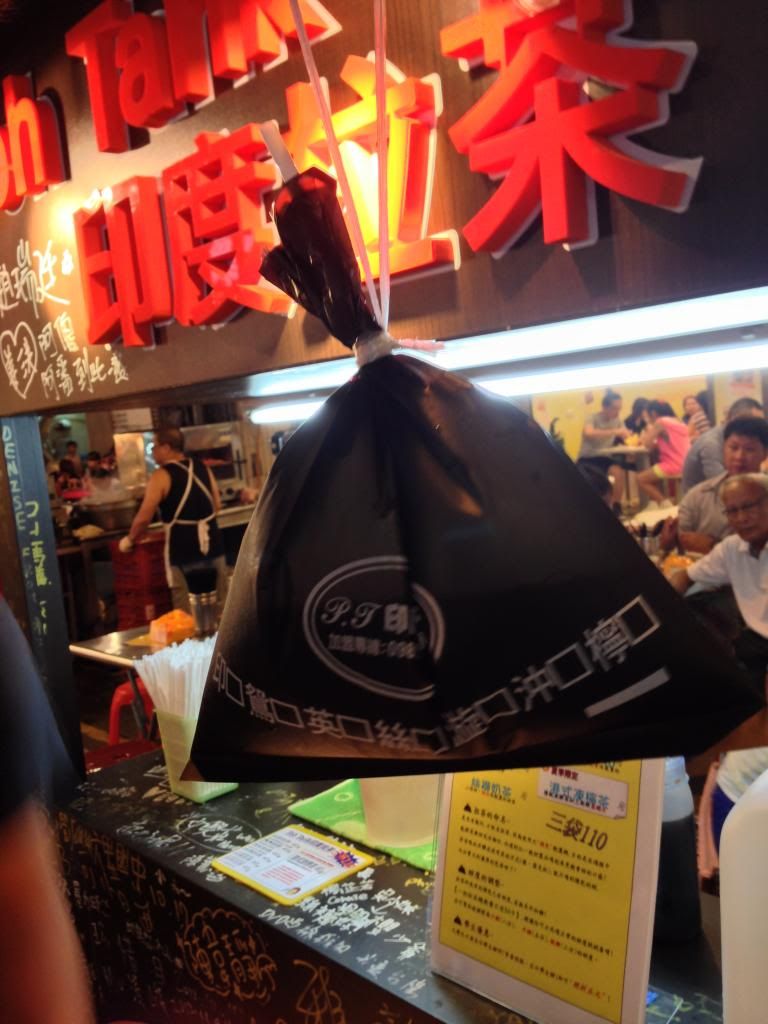 Dinner at the night market and everything adds up to below $10!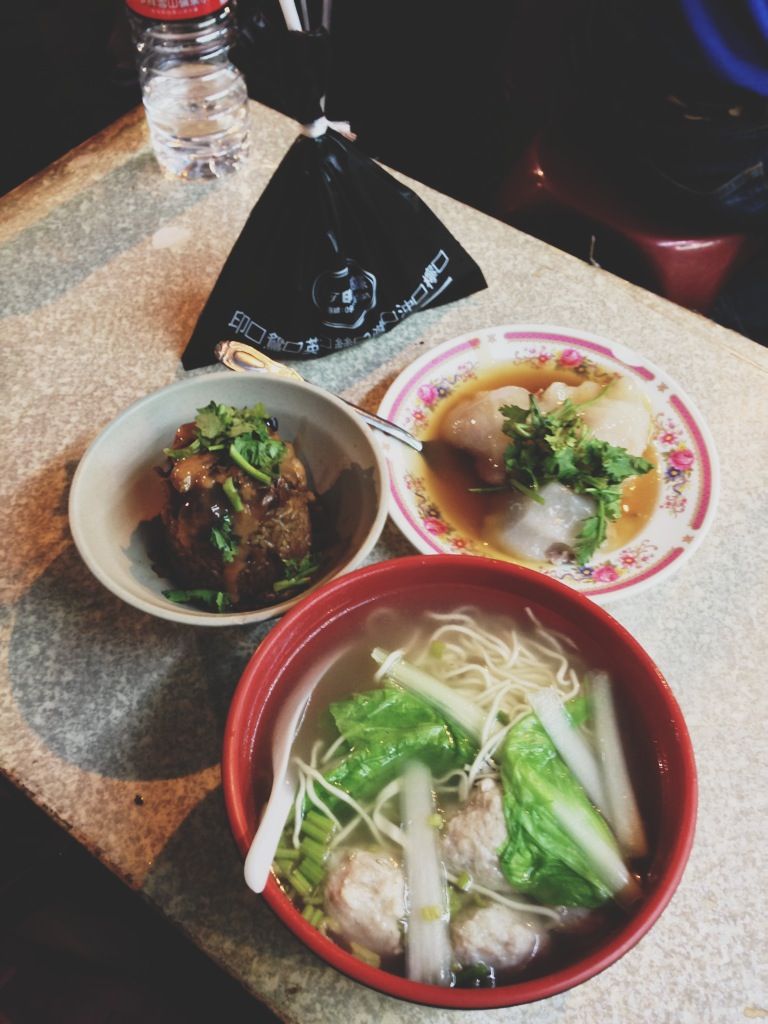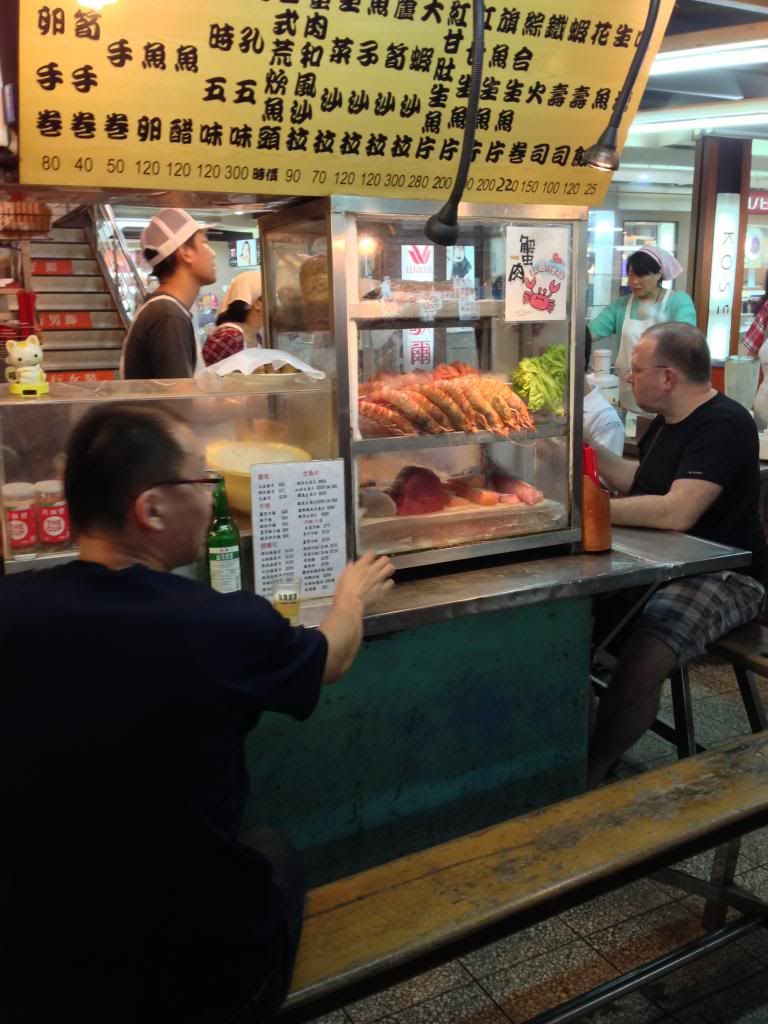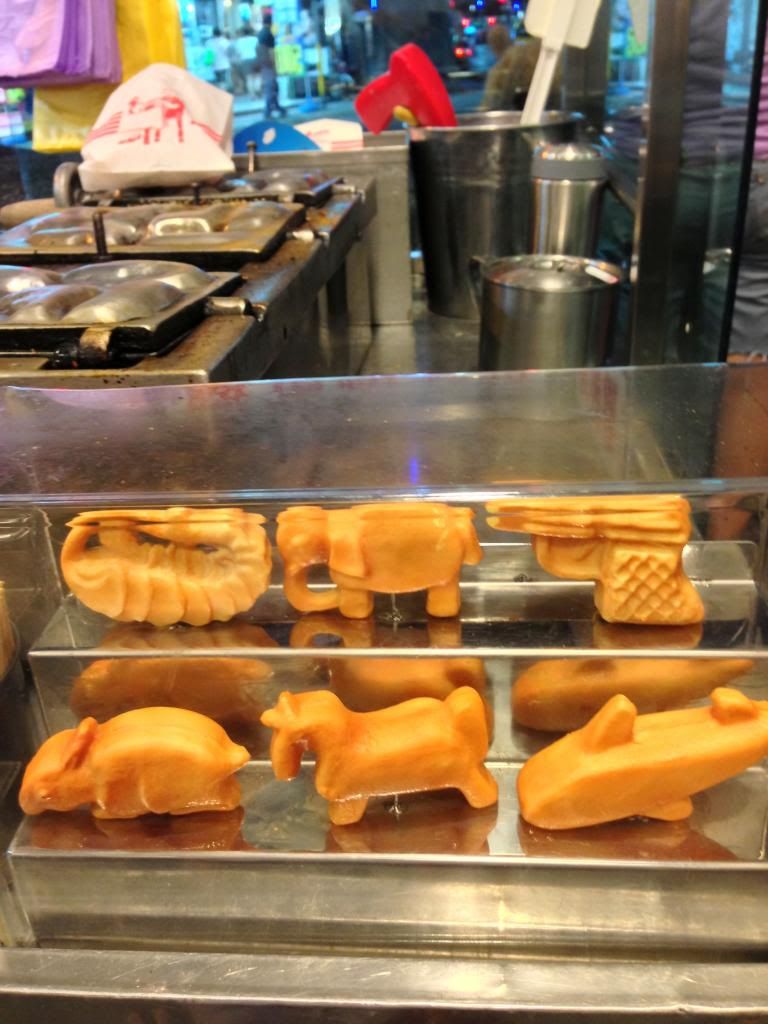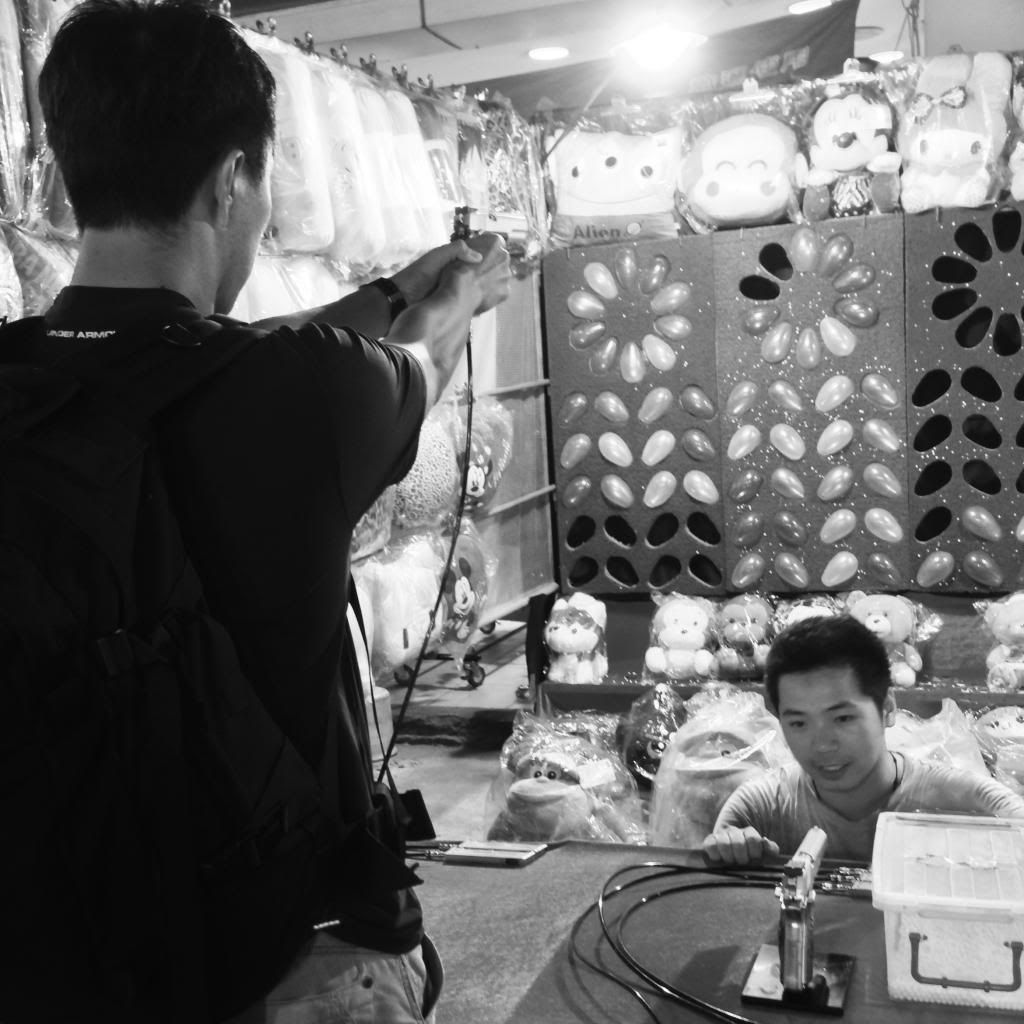 Crazily walked back from Kee Long Harbour to the train station and en route to Taipei Main Station in pink polka dots seats ;)