Today, I am going to introduce my new favourite wrist-candy from Just Tangy!
If you find the website familiar, yes it's the same shop that I have previously blogged about which ships authentic CC Skye accessories to your doorstep in less than 3 working days. I have been following them on Instagram and am delighted to know that they have brought in Daniel Wellington watches!
Daniel Wellington Watches is made and imported from Sweden, promising the best and highest quality of workmanship and material. They have gone around Europe, UK and Australia and now, Singapore. Just Tangy has stocked their male & female watches for your convenience and you will be glad to know that shipping is free! ;)
I have plenty of watches at home which I rotate depending on my outfits. These are the kind of watches I like and usually pick:-
1) Any parts which are rose gold in colour (straps/surface/clasp)
2) Minimalist and clean look (Kenneth Cole, Casio)
3) Bracelet watches (favourites are from Guess, Moschino, Monfae)
It was love at first sight for the Daniel Wellington piece as it fits both the first and second category, something minimalist yet classy for daily wear. I was torn between the red/navy piece AND the brown one. After much consideration, I decided to proceed to get the red/navy piece since I do not have a similar piece yet. It's in my favourite nautical theme and comes with a clean white watch surface with rose gold frame! The timeless brown piece on the other hand was simple, chic and there's this understated beauty about it. And yes, this watch is not a sponsored piece and I paid for it before taking up this advertorial! ;)
Sarah was friendly as usual in her replies and upon checking out the item from my cart, I received it the next day instantly. Fast delivery and item courier to my door step!
All watches comes with the Original Daniel Wellington Giftbox and Authenticity Card. Perfect for giving away as presents as well!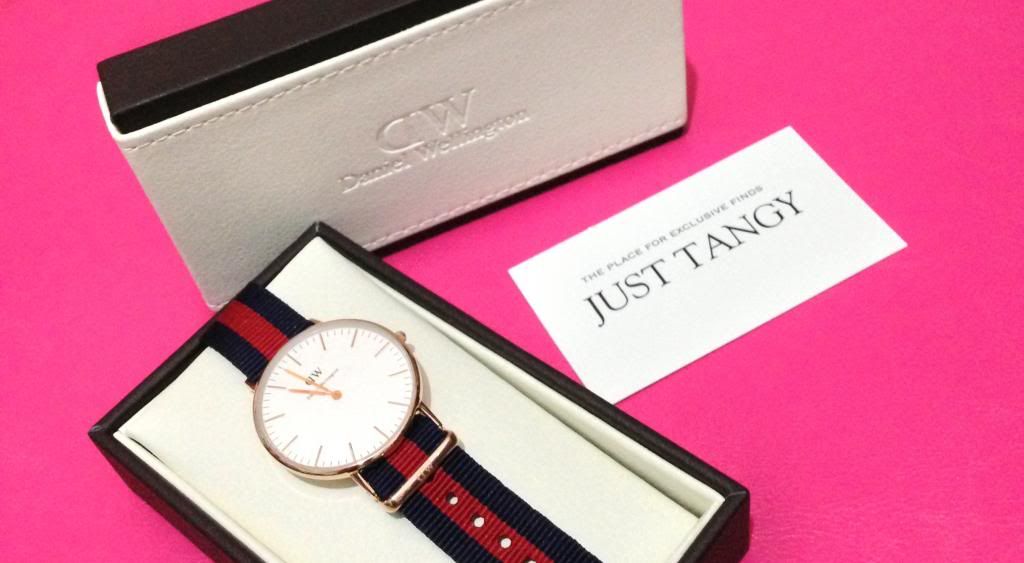 Look at how gorgeous it looks with the rose gold frame against the clean white surface and nautical straps!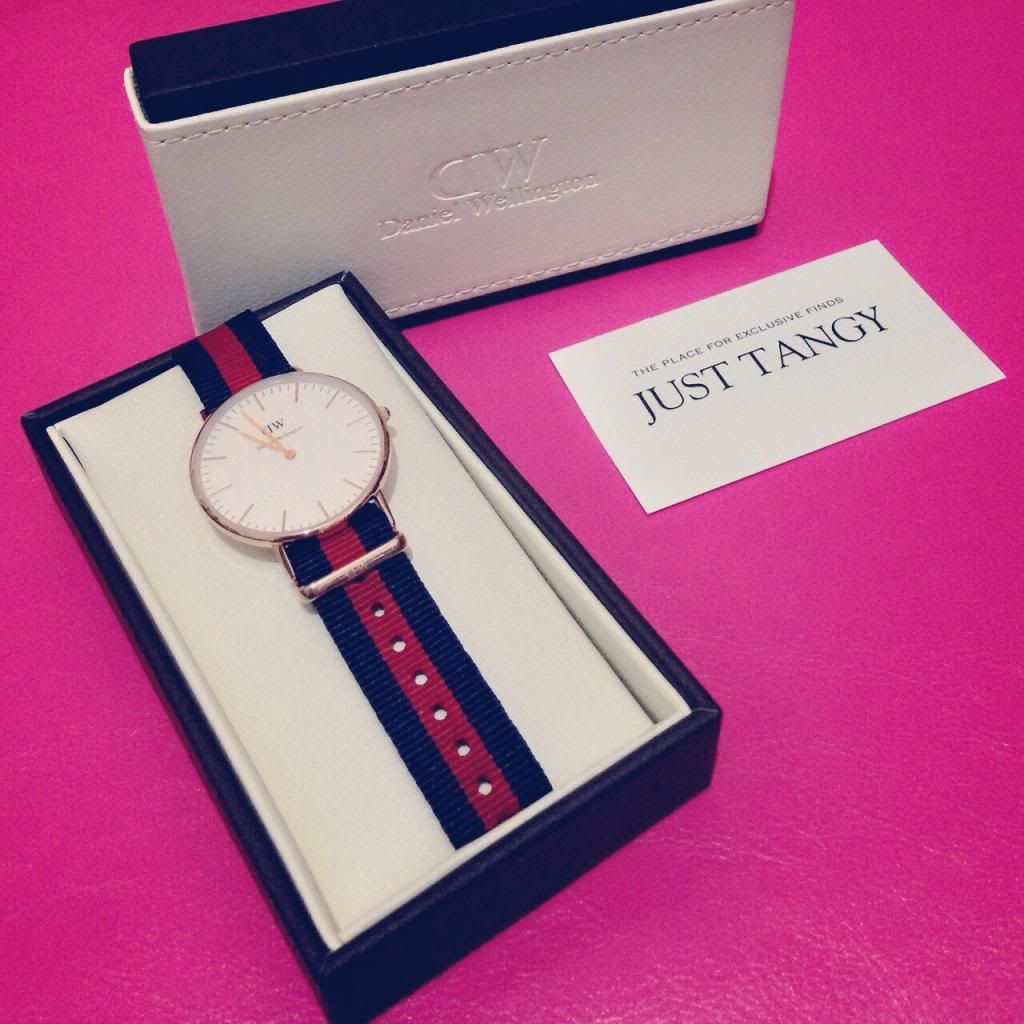 I was so happy with it that I wore it for the next few days and it matches my outfits pretty well! For work, I would just wear the watch on its own with either my favourite pants or a dress.
Here's a shot on a Friday with a black simple dress and piling on the armswag and watch.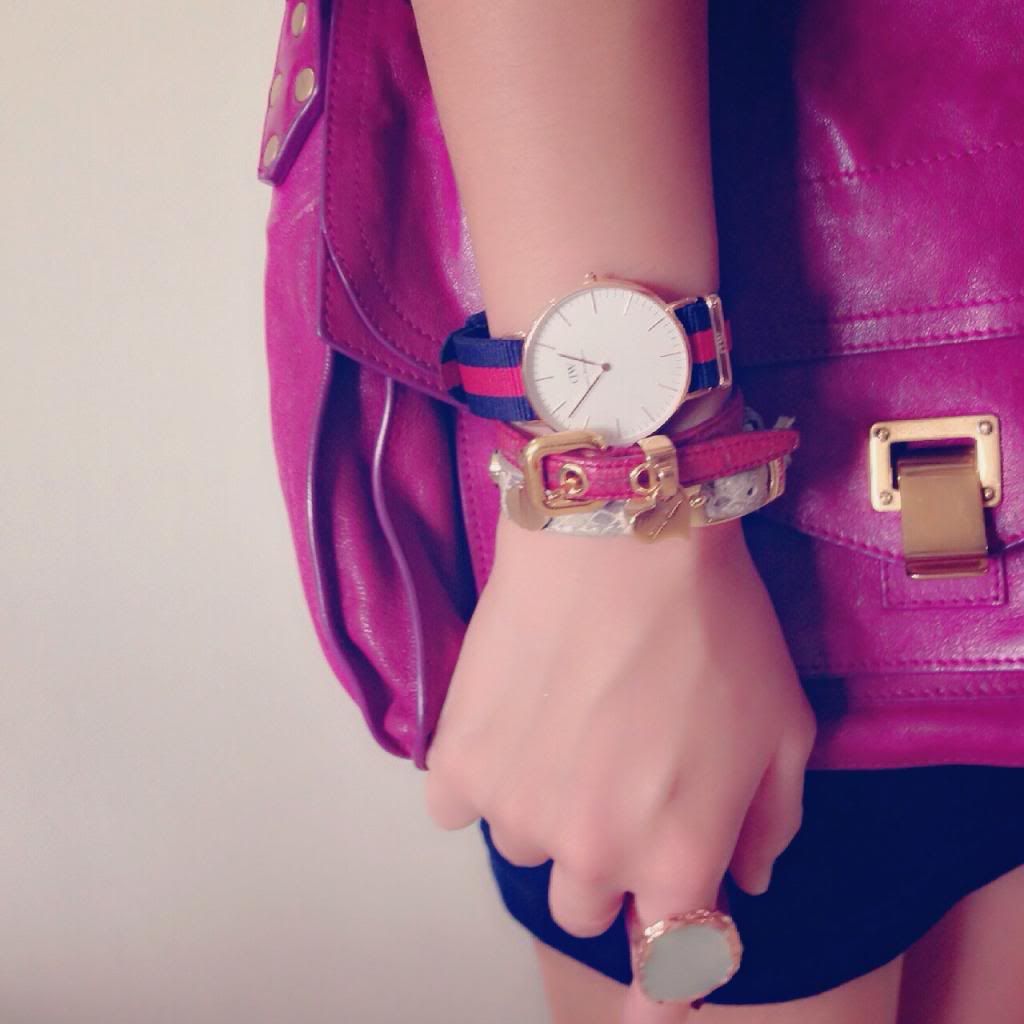 It's versatile as well to go together with your other arm pieces without clashing too much as well.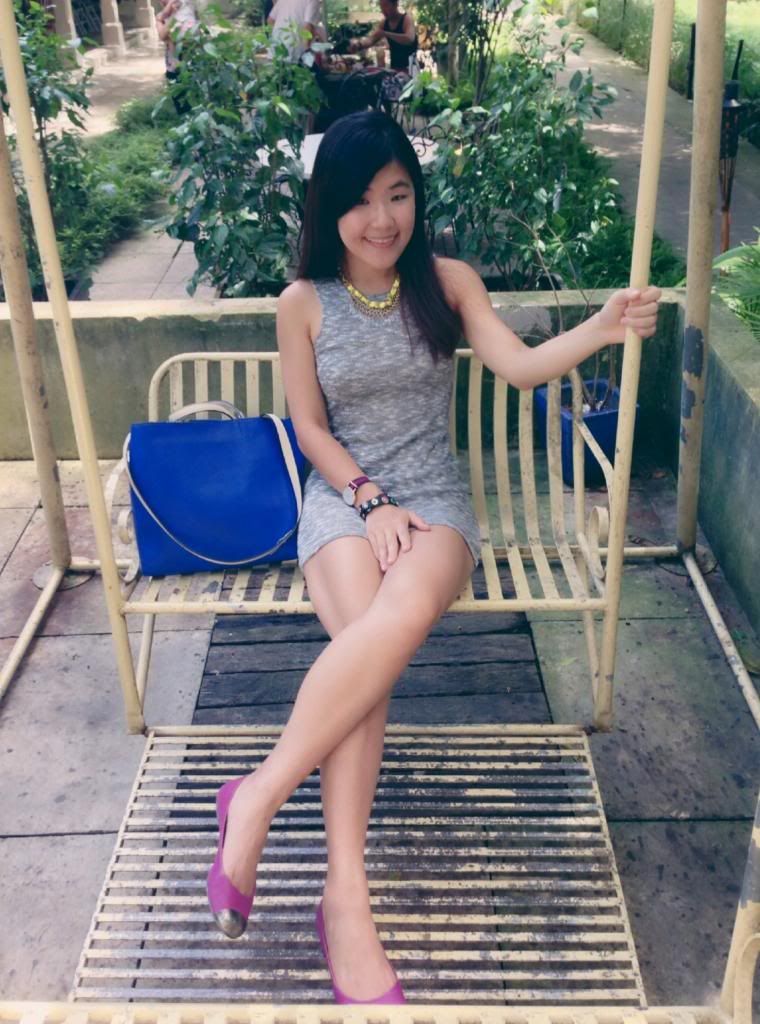 Also, you do not have the burst your bank by getting more DW watches if you cannot decide between the various colours. There's accessories available with various straps for you to change as and when you like! Yes, that's the brown one I'm eyeing.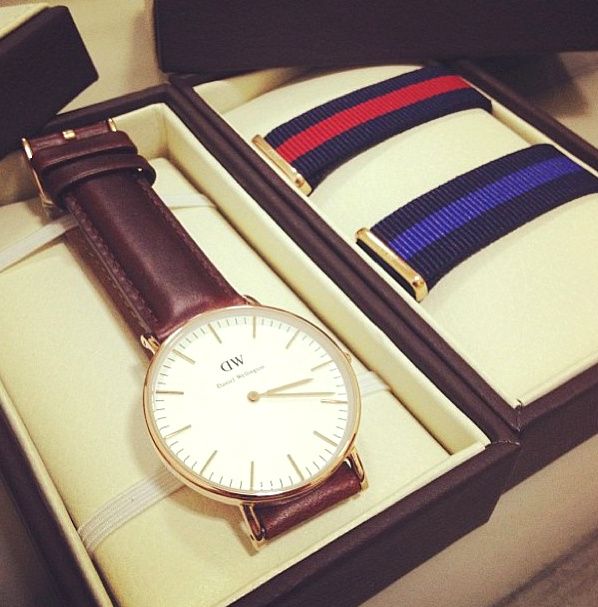 For the pink lovers!

Psst, for CC Skye fans, you will be delighted to know that they have launched a a new colourful series of screw bracelets!!
Quote "EYELETSKIRTxJT" for 5% off ALL CC SKYE BRACELETS!
Not limiting to CC Skye bracelets & offer is not valid for DW Watches.
Happy shopping!
------------------
WEBSITE: http://justtangy.com
FACEBOOK: https://www.facebook.com/JustTangy
INSTAGRAM: http://instagram.com/justtangysg
EMAIL : JustTangy@gmail.com
------------------