Previously, I have
blogged
about the perfume that I am currently using. My personal preference for perfume is a scent that is not empowering, something sophisticated and in between sweet and fruity but not too much of each. Something unique, clean, crisp and fresh.
Gucci (Devries Global) has kindly sent me their
exclusive new scent -
Gucci Flora 1966 ,
from the family of Flora fragrances, created specially for Grace Kelly in 1966. Thank you! :)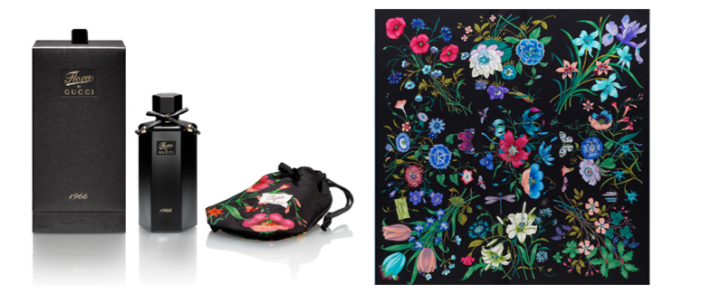 This spring, Gucci is unveiling an exclusive new scent from the family of Flora fragrances, inspired by the House's iconic motif, created for Grace Kelly in 1966.
The inspiration for its flora graphics originated from an iconic design from the Gucci archives, rediscovered by Giannini. Since its revival in 2005 by Giannini, the Flora motif has flourished to even greater heights in Flora by Gucci, The Flora Garden Collection and the luxurious Flora 1966 limited edition.
Design:-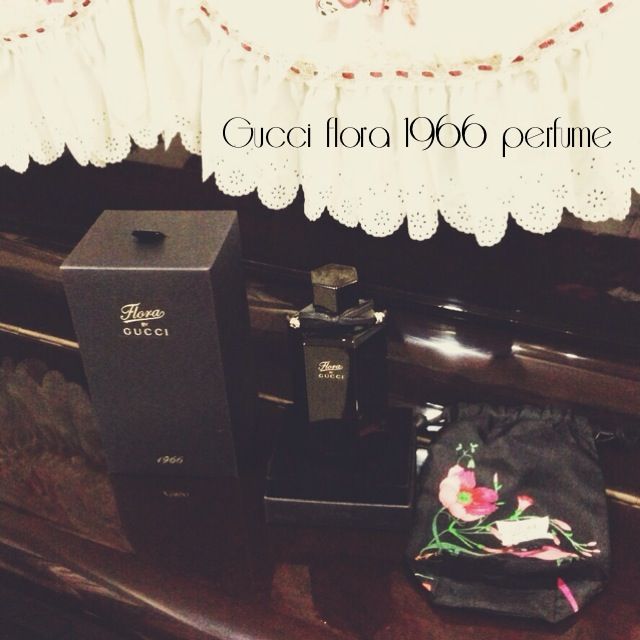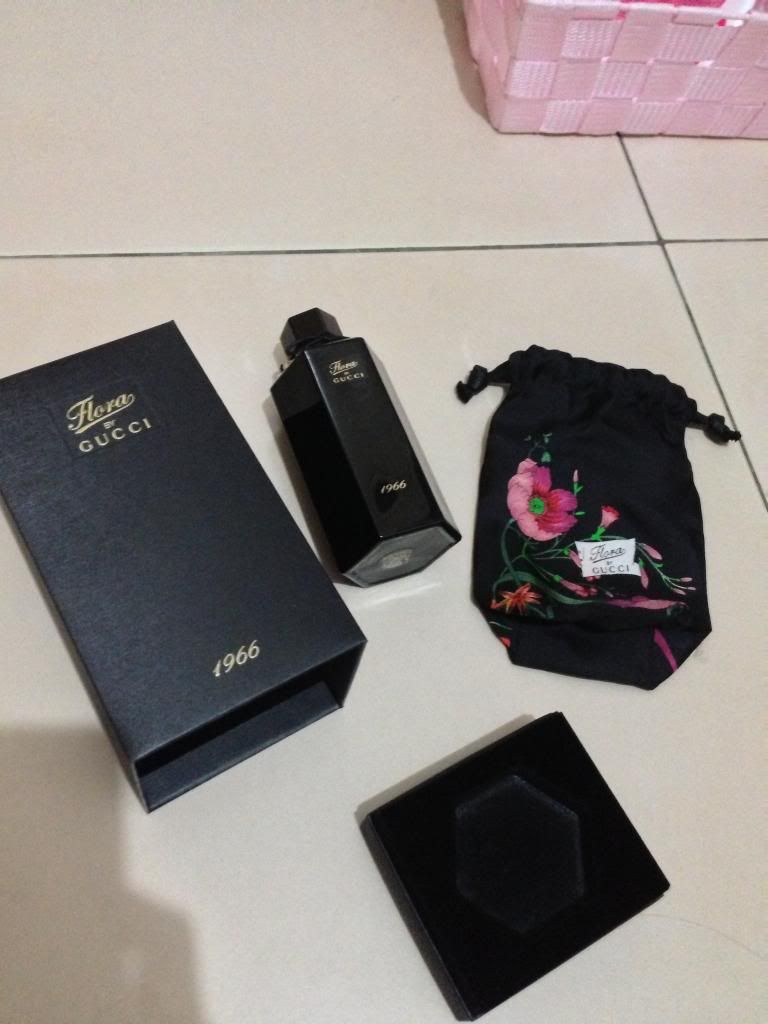 The first thing that caught my attention upon receiving it was its design!! The bottle is housed in a luxurious black silk pouch featuring a Flora motif. Extremely elegant and sleek, even when it's placed on the piano. Who wouldn't like anything floral? :)
The Fragrance:-
Gucci Flora 1966 is a sheer floral chypre blending elegance with sensual charisma. A bloom that flourishes from the purest white to the richest red makes for a truly romantic flower. In Imperial China the peony was celebrated as the queen of flowers, symbolising natural abundance. This flower conveys a certain freshness, a spice, an intangible something that it is impossible to pin down: the scent of beauty itself.
Top notes: the scent opens with a joyous flourish of zestful bergamot spiced with the intrigue of rich, dark Bourbon pepper – a sophisticated and beguiling dry wood aroma, named after the famed French dynasty.
Middle notes: a glorious bouquet of peony petals sit at the perfume's heart: redolent of fresh, tender femininity, laced with an opulent, voluptuous rose. Here is something poignantly evocative amid the exoticism.
Base notes: patchouli is fused with vetiver and seductive musks to convey womanliness at its most refined, captivating and profound. There is a sensuality that evokes the suppleness of silk against the softness of skin.
My thoughts:-
I have been using this perfume twice a week for work while alternating with my usual scent. It is surprisingly refreshing with a certain freshness and spice, that is different from my usual scent. The combination of peony and rose gave it a touch of sensuality as well! Something that I will use when dressed in my pencil skirts or work dresses.
Used it that day on a Monday with an American Eagle lace top & Love Bonito wine skirt. When you look good, smell good, you feel good!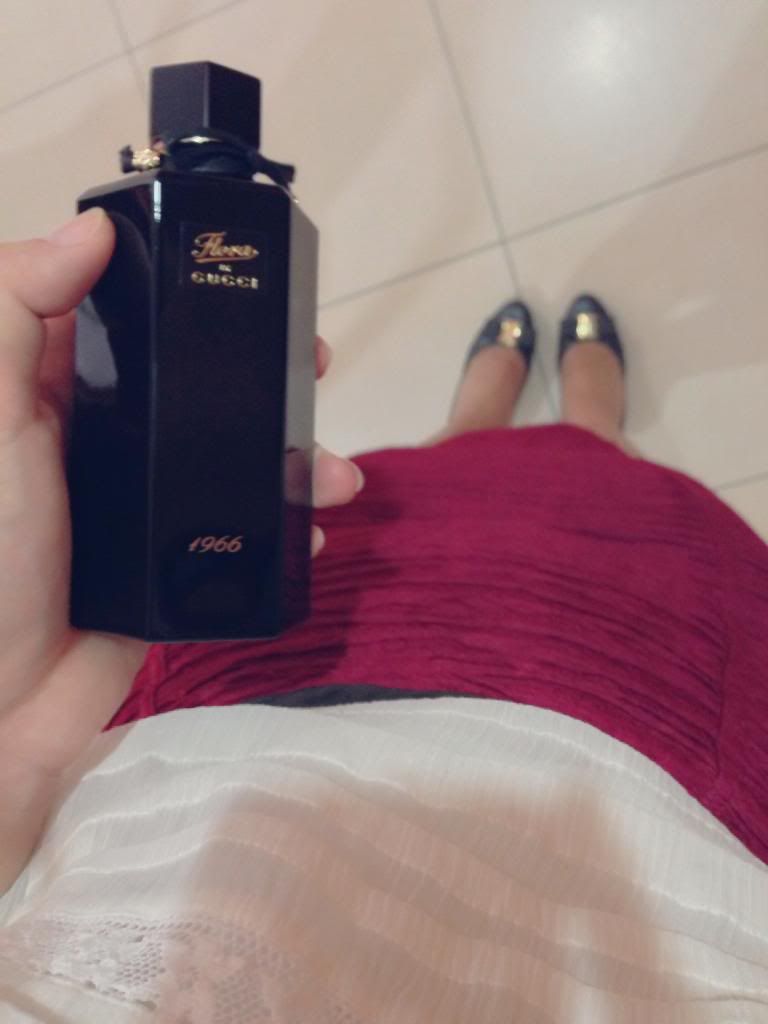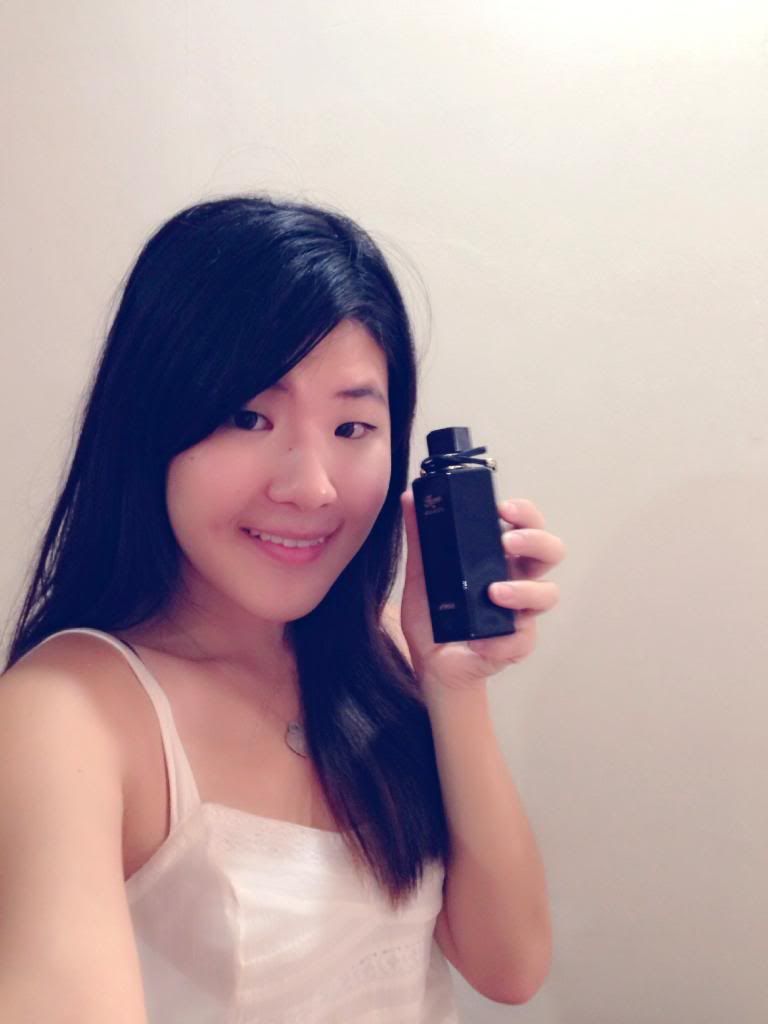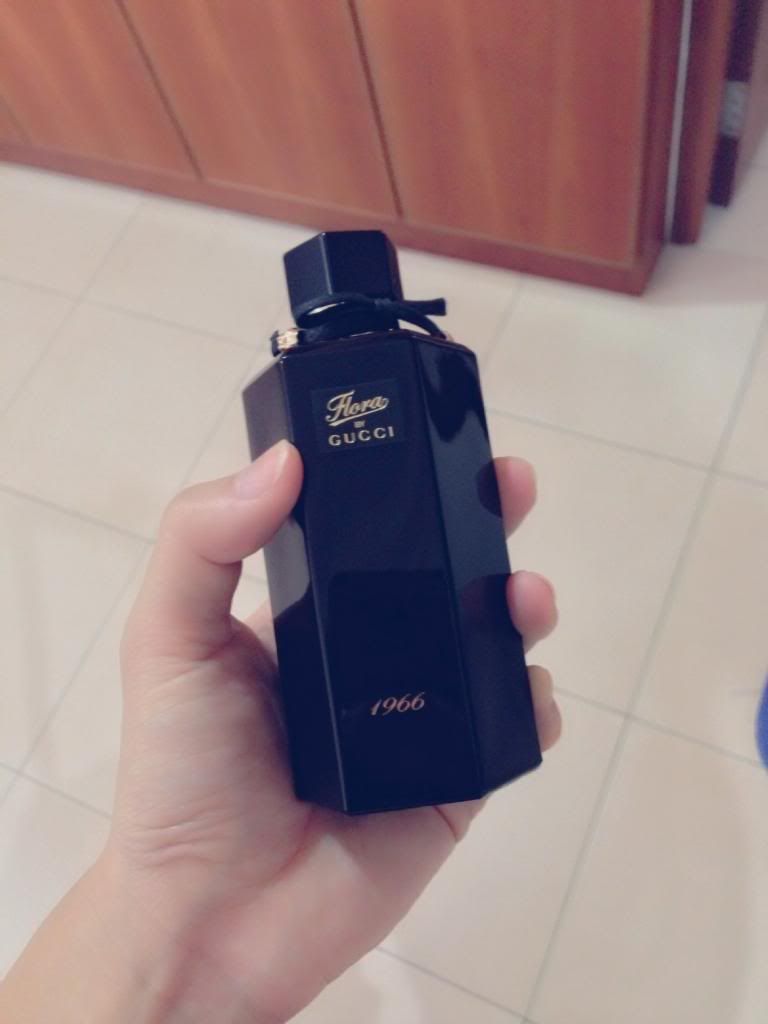 Where to get it?
Availability of this most sophisticated Eau de Parfum will be limited to Gucci boutiques worldwide and Gucci fragrance counter at Takashimaya, priced SGD293 for 100ml.
Do drop by to test it out and you may like the peony & rose scent! ;)