It was my first time participating in
Race Against Cancer 2013
, organised by Singapore Cancer Society (SCS).

Since young, I have always perceived cancer of any kind as something really scary. My first encounter with it was when my primary school friend lost his life to cancer many years back. He was barely 16 when cancer hit him and he lost the battle within months. I will always remember how active and lively he is, always wearing a grin on his face and donning on his scout attire. How unfair and helpless life was but hopefully he is in a better place right now. I know of several beautiful people who have battled cancer courageously and some have won the race. I chanced upon the run on social media and was glad of the opportunity to rally for them this time.
The funds from the race went towards various initiatives by the SCS so it's really meaningful!
The meaningful art installation at the starting point conveying message of hope onto the locks
It's been a long while since our last race together after Passion Duo Run 2011 :)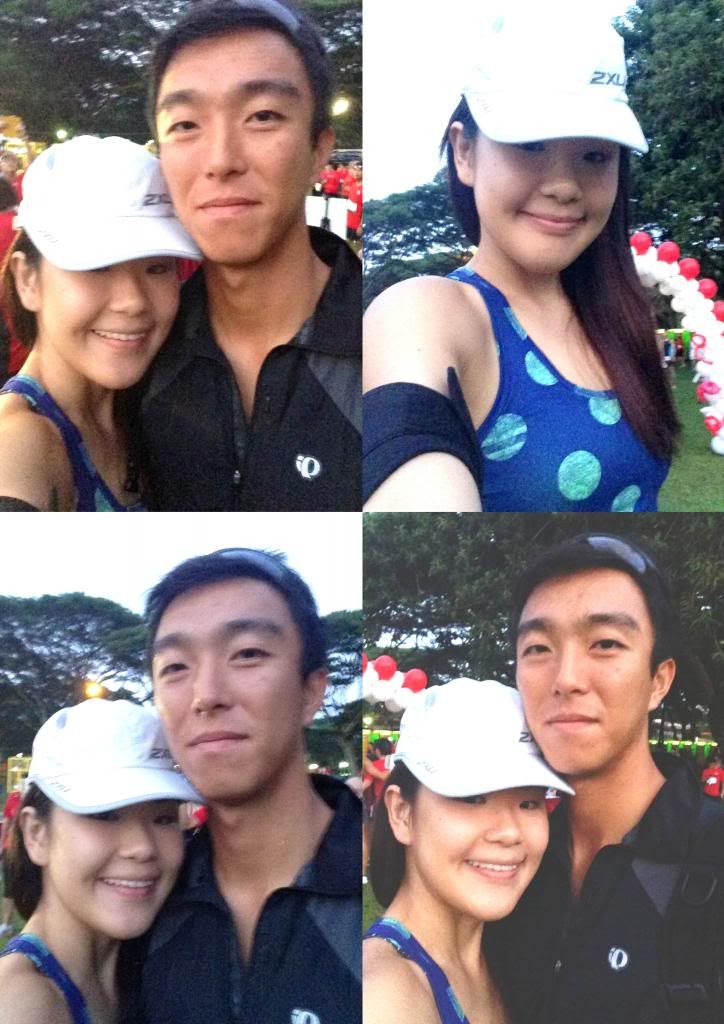 Our reflective gears under the flash from the cam!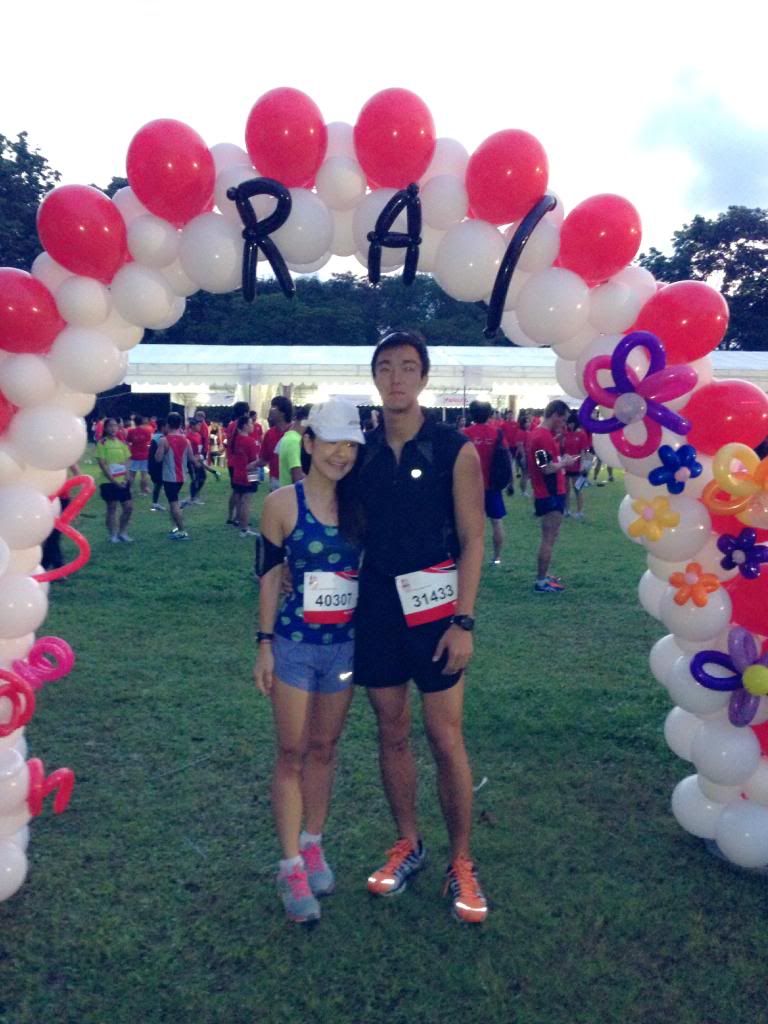 The appearance of the cute
mini super-heroes on stage made up for the late flag-off at 7.30am. Everyone was clearly feeling upbeat about starting as the weather was cooling with the sun showing mercy as well.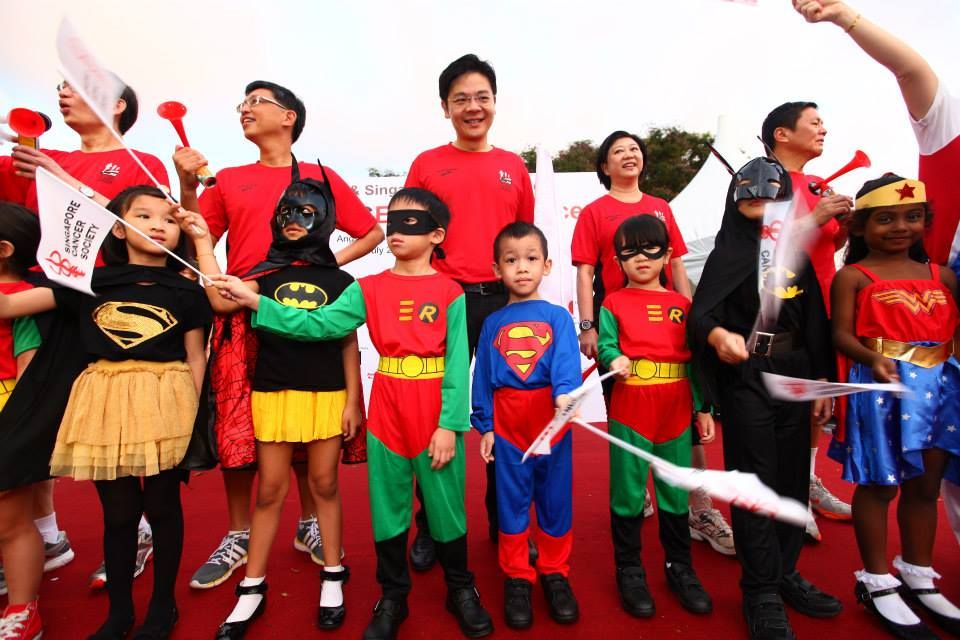 East Coast Park is a familiar route for many runners. Personally, I'm not a fan of the U-turns and flat gradient which could be demoralising and a hurdle especially when doing the full marathon. Nevertheless, runners w
ere able to run at their usual pace as the route was smooth with minimal bottlenecks and no merging of lanes at all. "Please don't stop, I will be waiting for you", as indicated on the various bear motivation posters along the way to spur the runners on. The logistics
were almost flawless with distance markers for every km, clear U-turn signs and cold ice-water distributed by enthusiastic volunteers to quench the runners' thirst.

It was a relaxing 15km run along the beach together with other runners, pedal cyclists and cancer survivors. TC sprinted off at the starting point so I was running on my own and enjoying the race.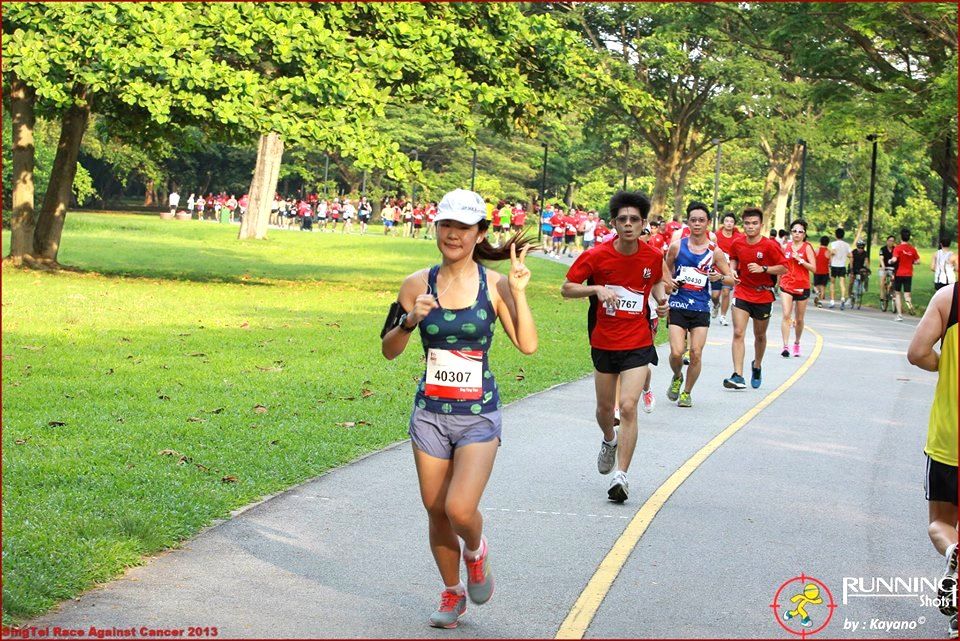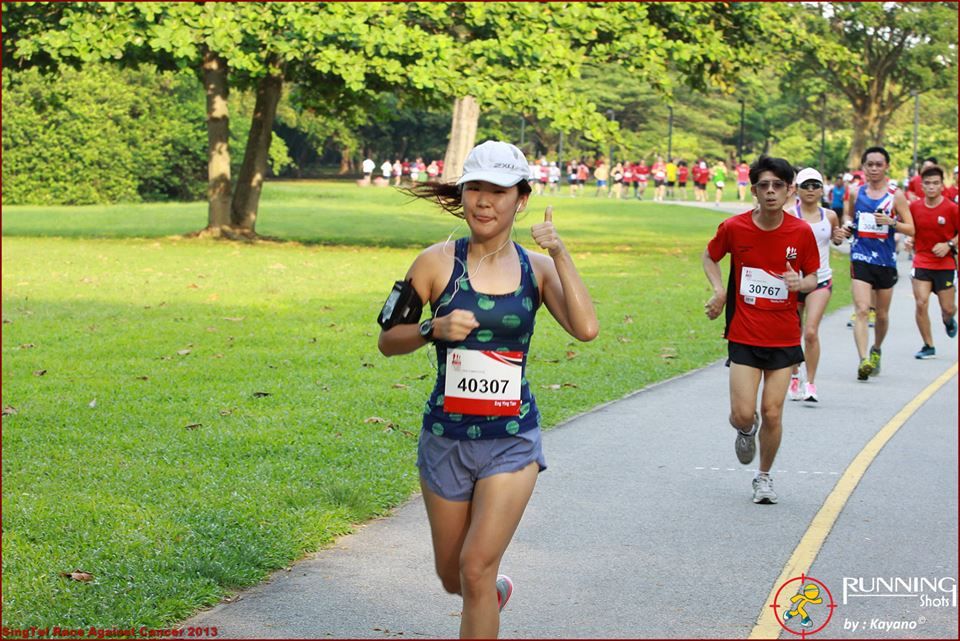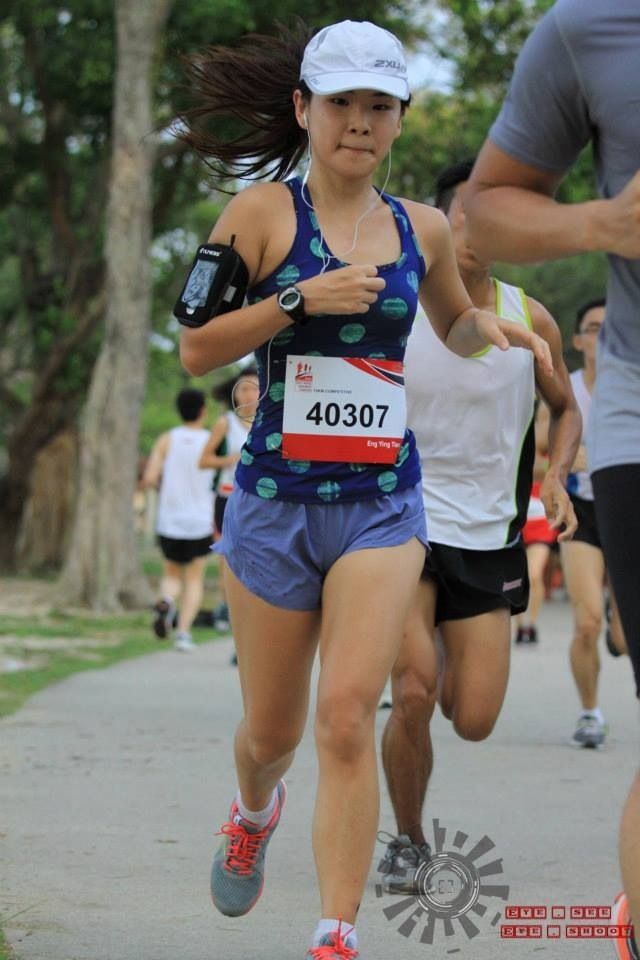 Credits to Running Shots, Eye-see-eye-shoot, Chasing Shots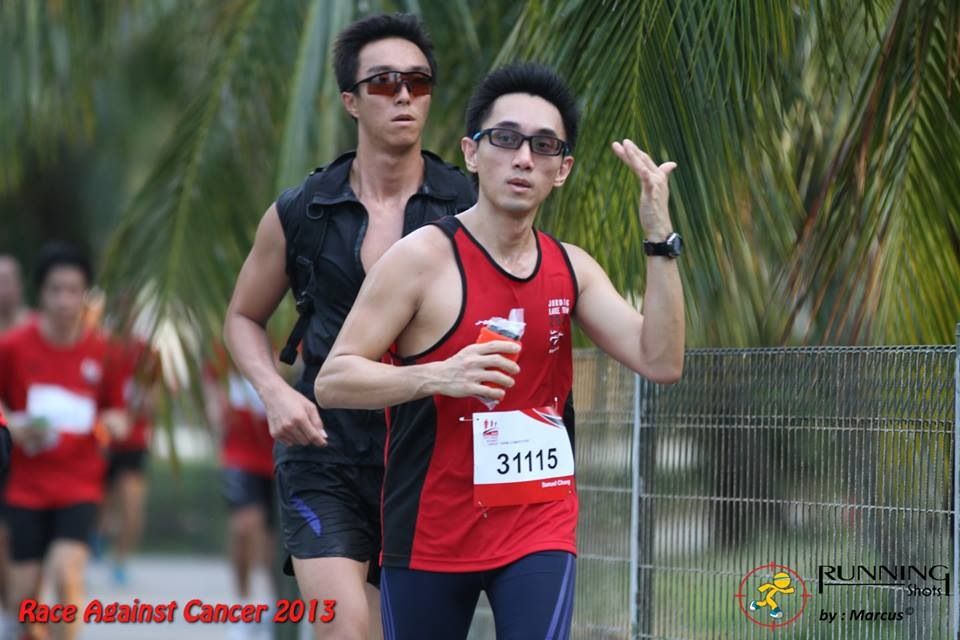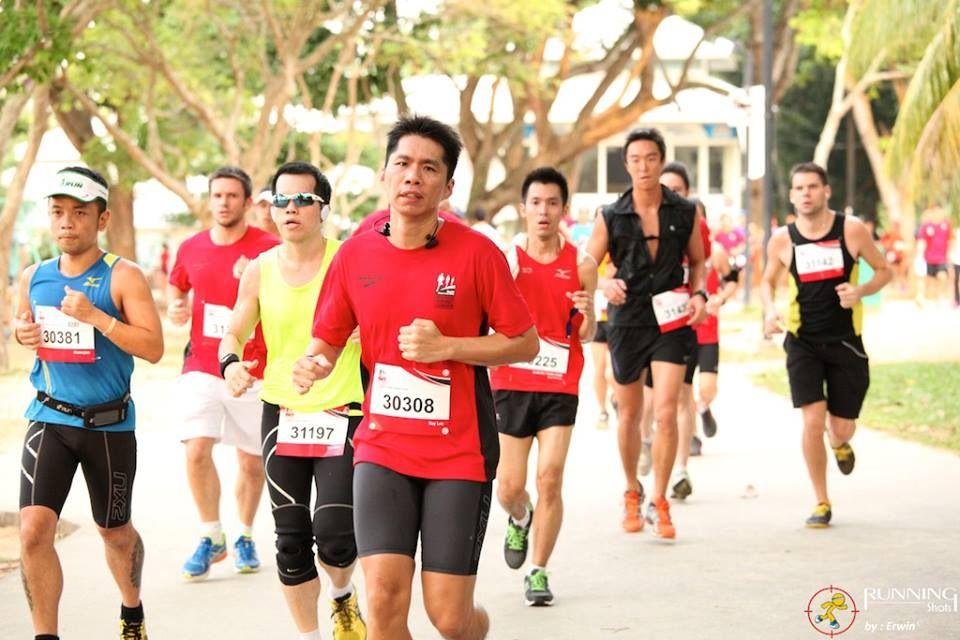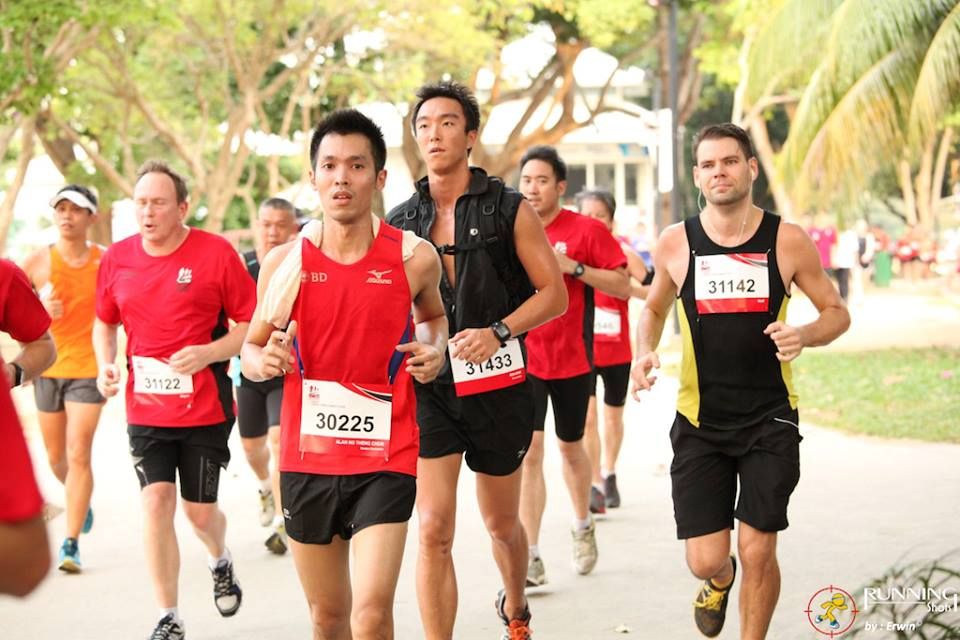 The best part of the race was when he waited for me at the 12km mark so we could finish the rest of the distance together. Small gesture yes, but I felt so happy that he was willing to follow my pace despite his much faster pace.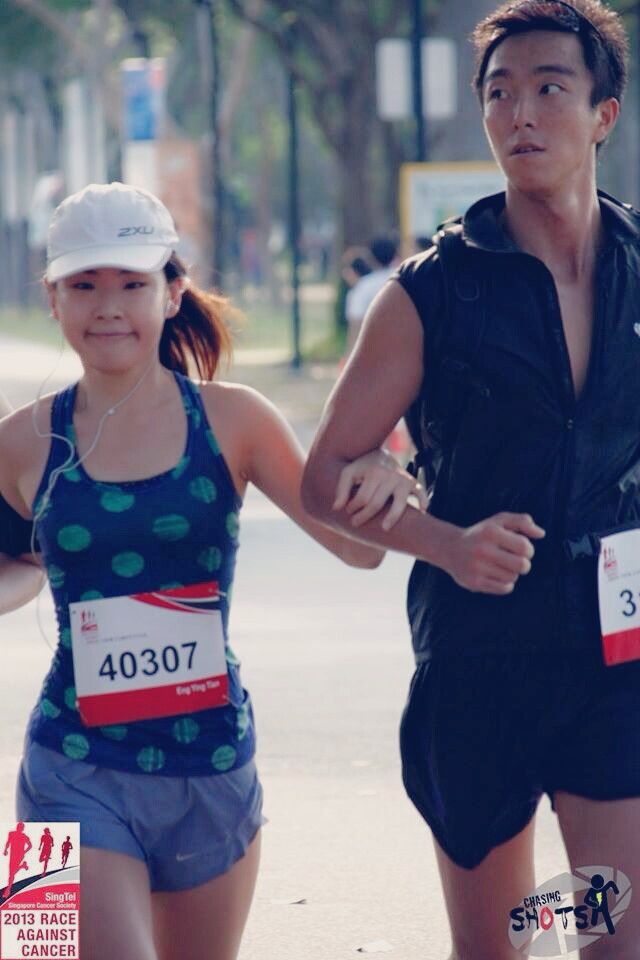 After spotting the last poster that wrote "You're Almost Finished, Press on!" at the last 200m mark, we crossed the finishing line. It was a smooth collection process for the medals, bananas and drinks. The cold Yakult came as a surprise as well all thanks to the sponsors. The organizers were thoughtful enough to arrange for a Milo Van at the carpark area and really, who could give up a cup of cold cup of Milo with unlimited top-ups after the run?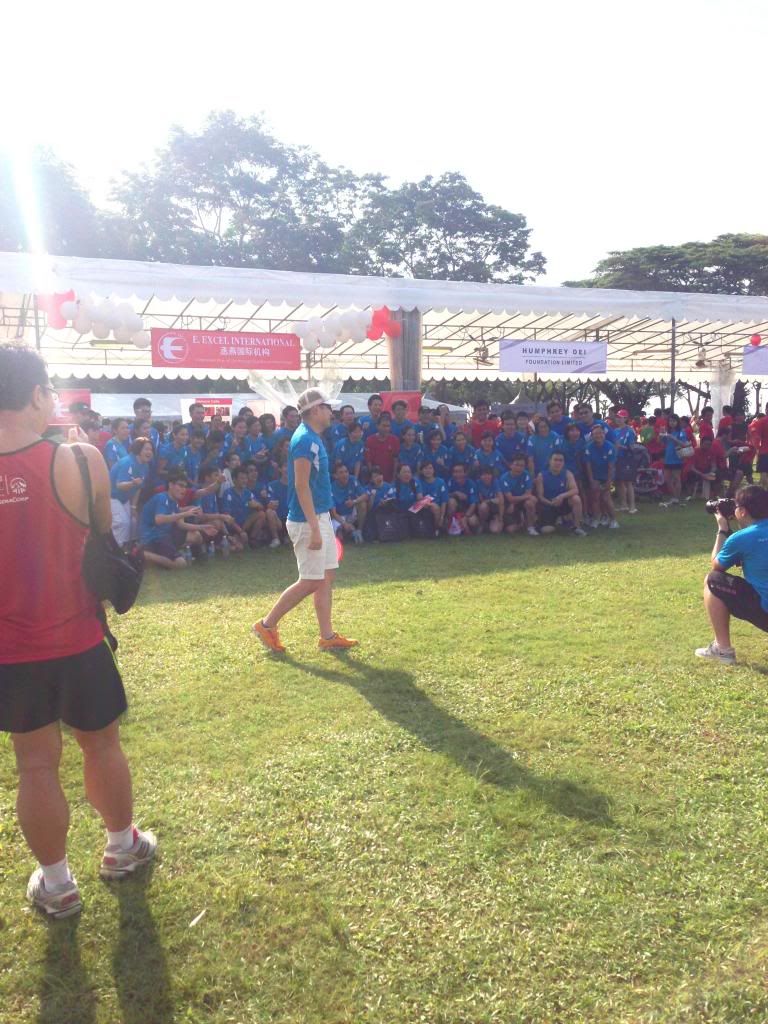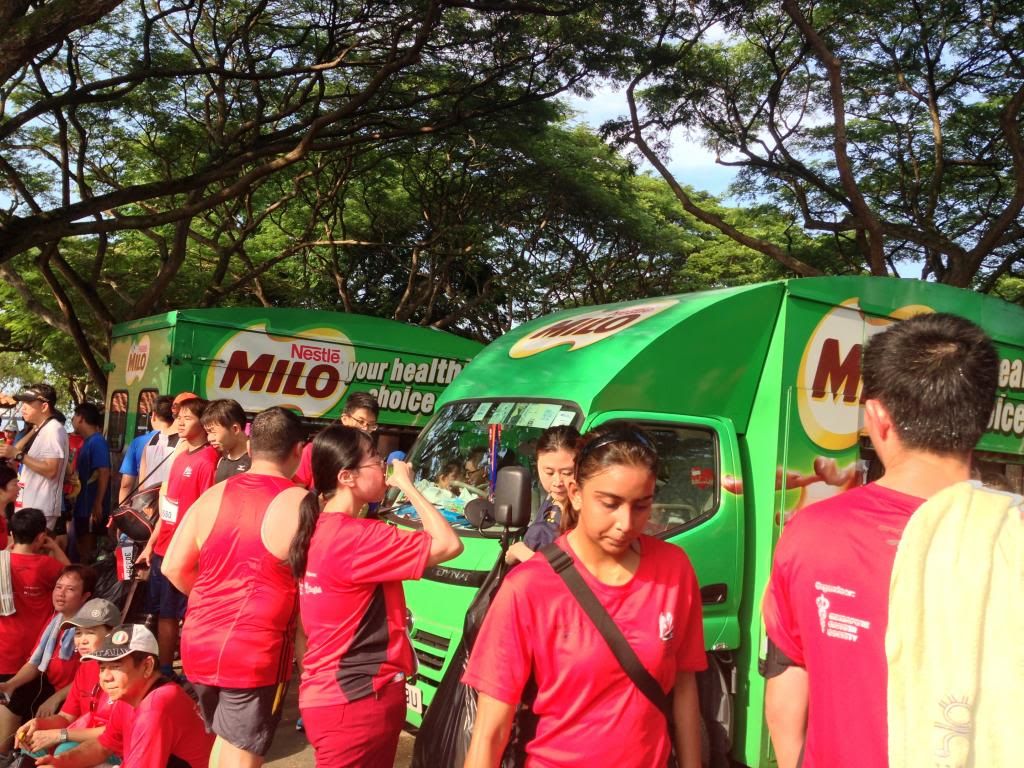 Completed! ;)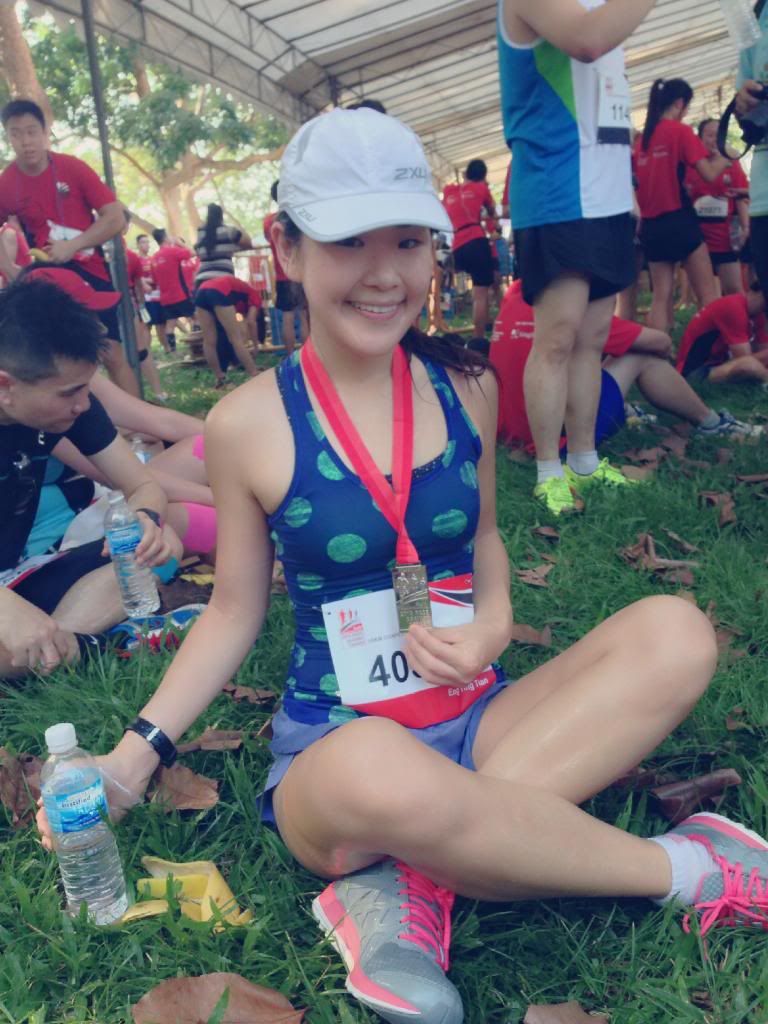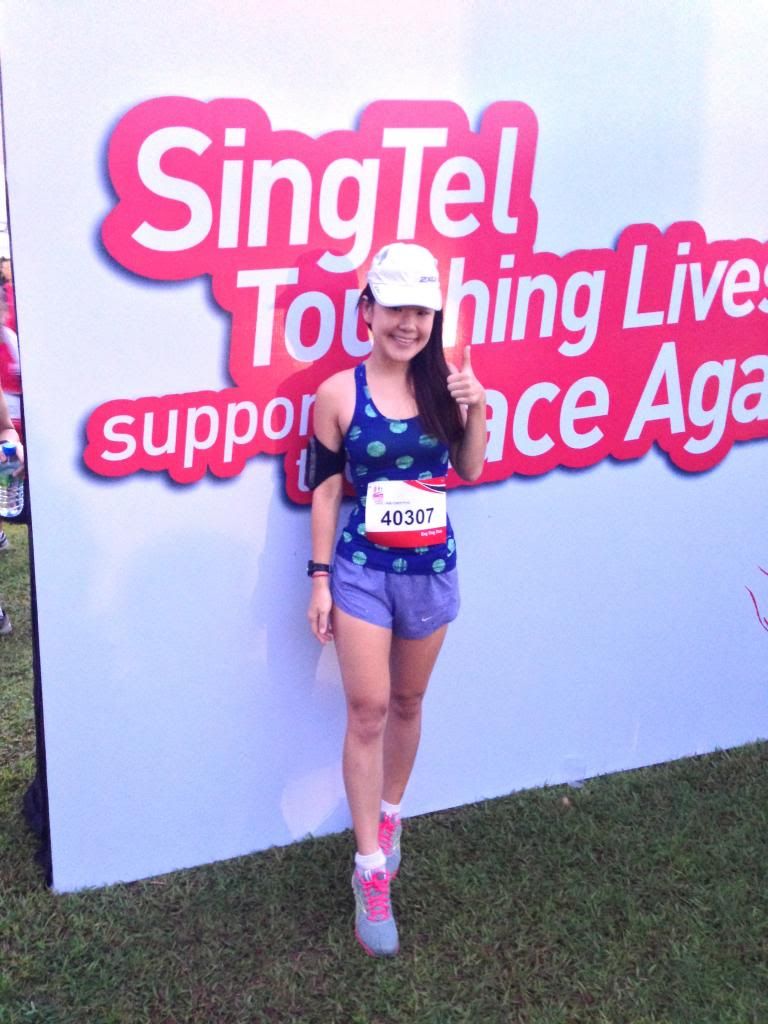 Well said.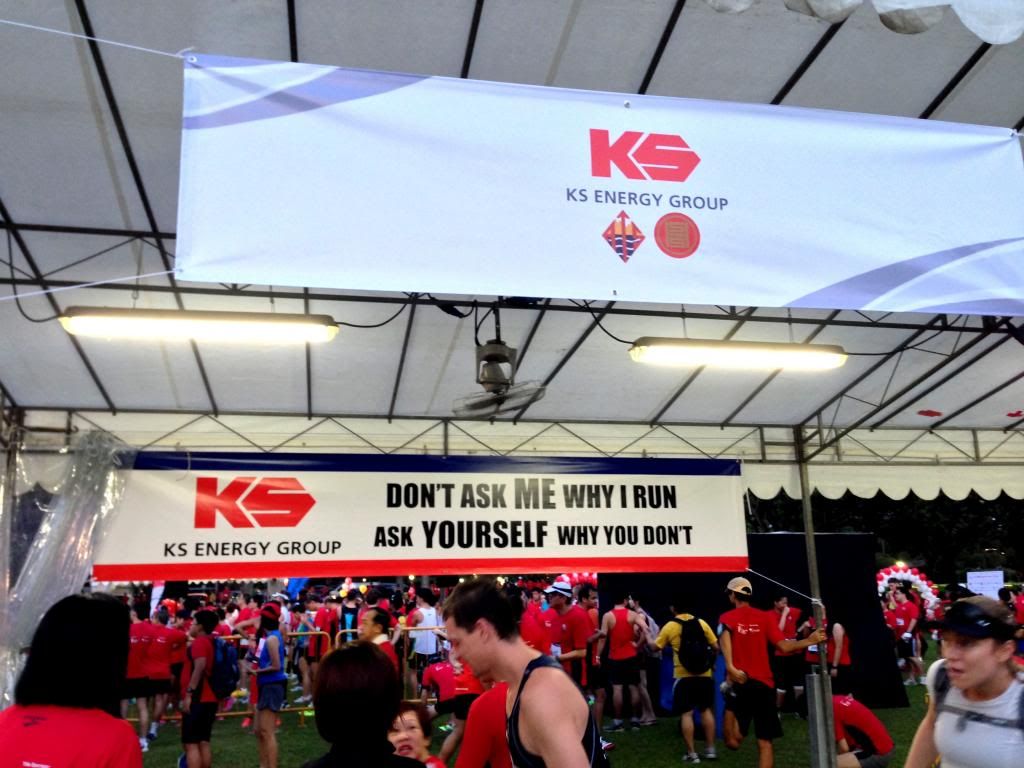 These medals were for those who are unable to run, those who have lost their battle with cancer, rallying for those are still courageously fighting against cancer and rejoicing for those who have overcame cancer. Keep fighting on and never give up!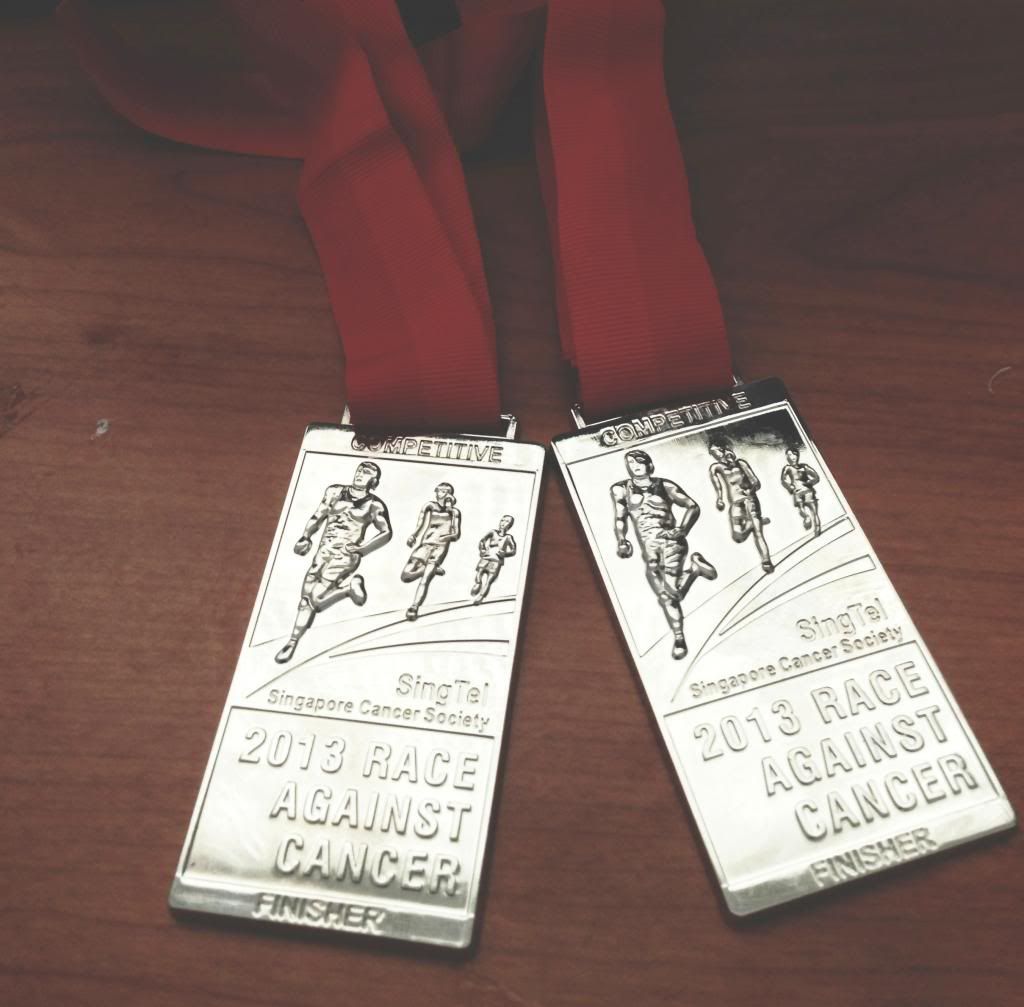 I'm honoured to contribute my first article on Run Society on the event as well ;)