Singapore is not just a place that I call home, she's a place where I associate all my precious memories and happy childhood with.
What is your favourite Singapore memory?

I was living in Bedok with my grandparents before shifting to a newer estate in secondary school. Those were the days where a dollar coin would bring a smile to my face and I would ponder if I should save it, buy some stickers, a Mickey Mouse pen or some twisties for a scratch-card. Not forgetting my favourite playground with sandpits just metres away from and the array of choices of hawker centres around. I would walk home everyday after school or walk to the National Library with my best friend to trade Sweet Valley/ Baby-Sitter Club/ Nancy Drew books with my library friends. Those were the days, the memories. Things were much simpler and smiles seem more genuine. I also associate these memories with my grandparents whom I missed dearly as well. My late grandfather would be sitting at the spacious void deck area with his Bedok khakis while my late grandmother would be sitting in front of the bulky tv watching cartoons with me even though she didn't understand a bit. There were no handphones nor pagers back then so I spent my free time yakking on the phone with my friends, practising the piano, poring through Archie comics or gazing at my gameboy. Till date, I will still visit my neighbourhood and even though some things have changed, those fond memories will always stay within me.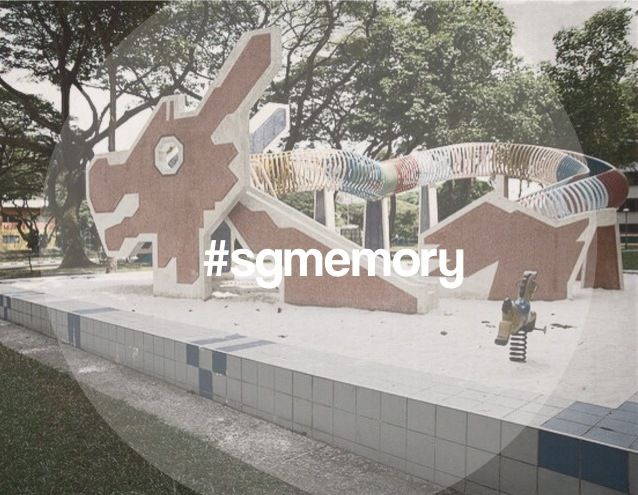 One of my favourite memory would be the old playgrounds with sandpits which is a rare scene now that brings back fond memories of my childhood days in the 90s. I was such a gungho tomboy and would get bruises on my knees every now and then but they didn't bother me at all. I ate my lunch on the Monkey Bar and proceeded to the "elephant's trunk" and then swung myself as high as possible. Simple pleasures. It's a great shame that today, most of them were demolished with only a few of them forgotten and others being replaced by the new plastic playgrounds with rubber mats.

Still remember these Sailormoon cards? In primary school, I would visit the card machines in my neighbourhood to purchase them twice to thrice a week. Somehow, it feels really exciting back then anticipating with bated breathe after inserting that 20 cents coin. Like entering a lucky draw. On lucky days, I get magic glitter cards which would be displayed proudly in my album. Not forgetting the numerous machines around my estate that spins out toys, idol cards and random stuffs.
And these are my favourite childhood all-time snacks which could be bought in less than a dollar!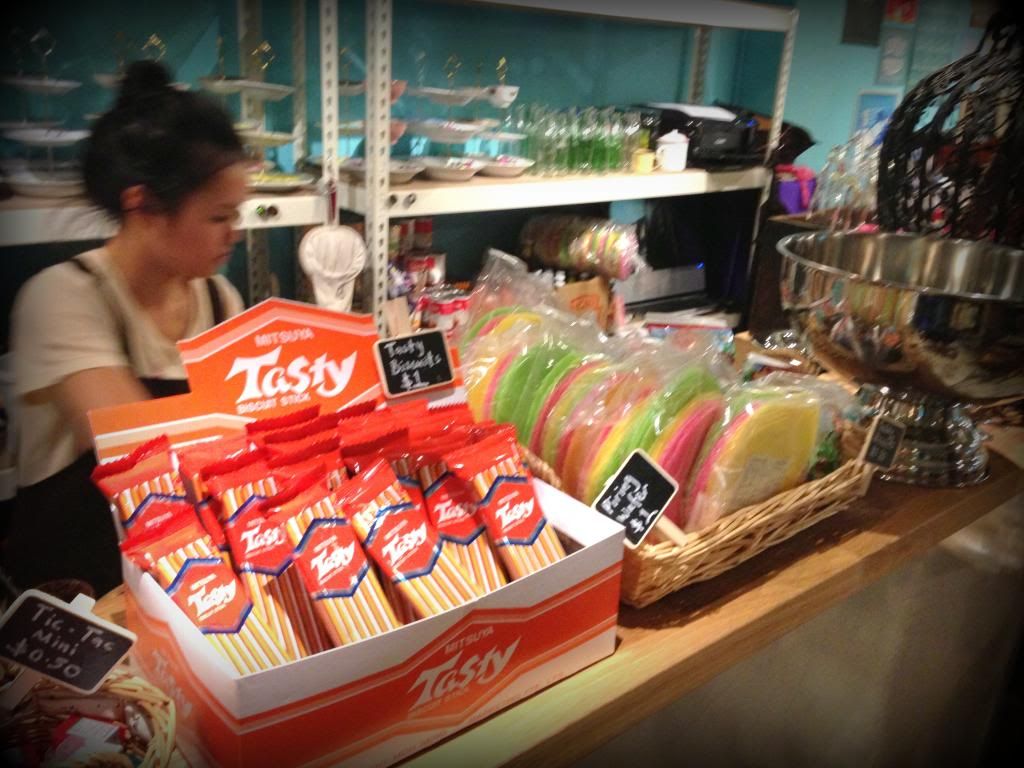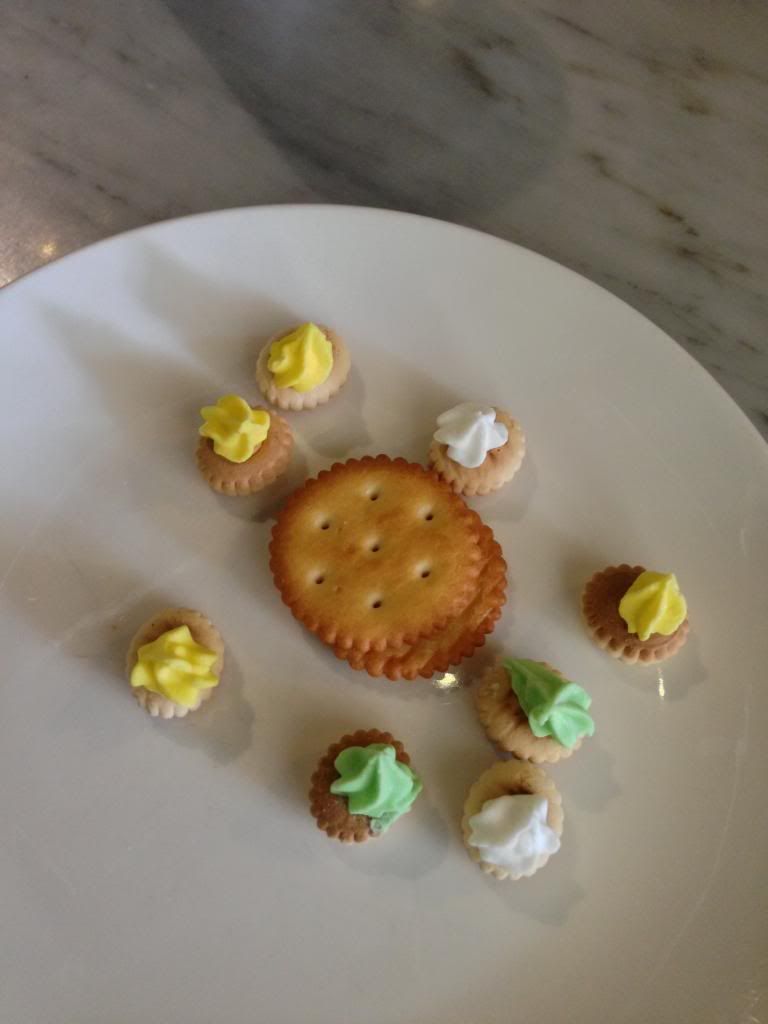 It's no wonder why old-school theme cafes are so popular now :)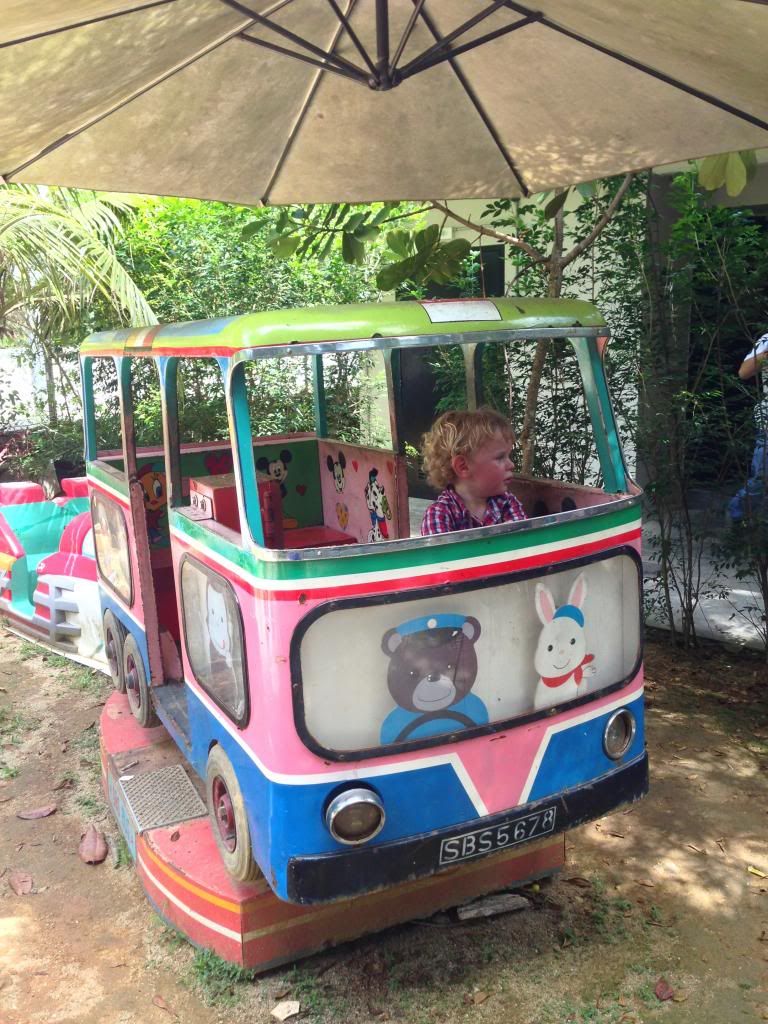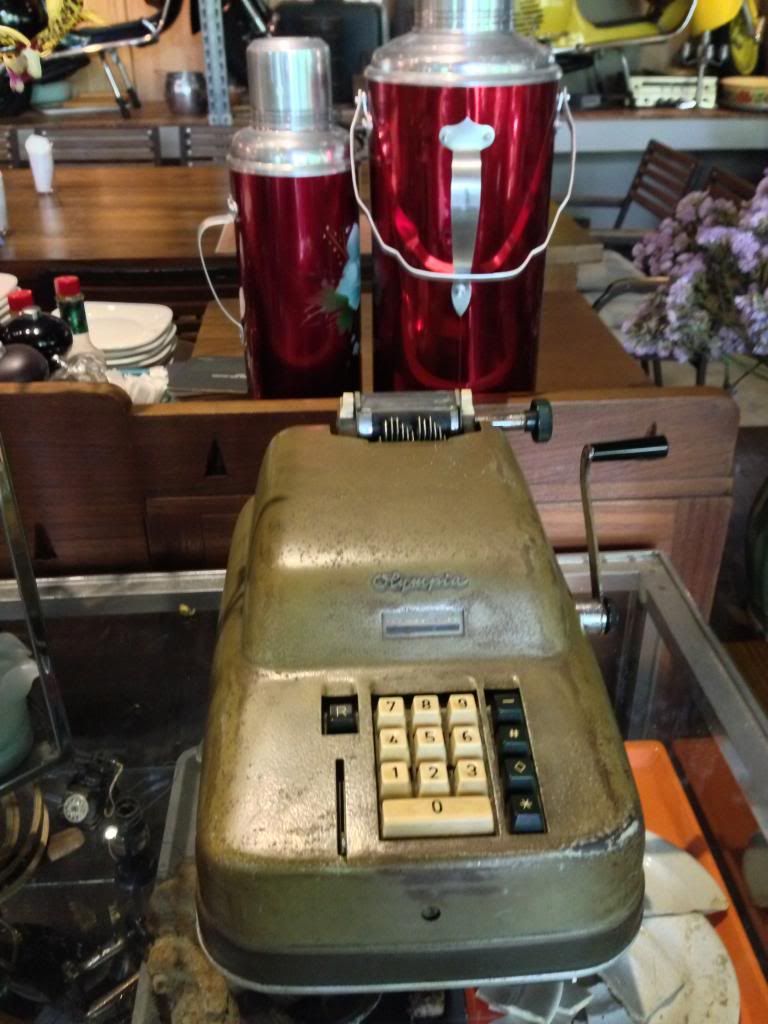 So, what would today's children look back in nostalgia 20 years later?
Would it be the McDonald's toys that are trending right now or the EZlink cards that we are so familiar with?
Singapore Memory Project (SMP)
is a whole-of-nation movement which aims to capture and document precious memories related to Singapore from individual Singaporeans, companies and groups.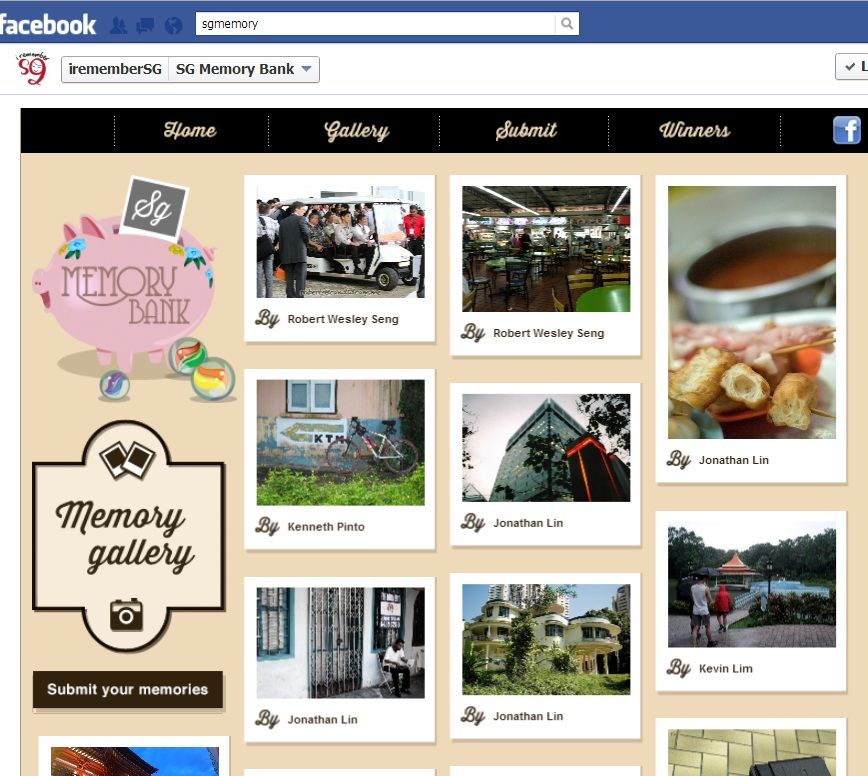 They have taken the initiative to create this Singapore Memory FB application for Singaporeans to contribute their memories of Singapore. It is a really meaningful project and these shared memories can help in community bonding via similar memories and experiences.

I went through the gallery and many photos struck a chord with me. It was like walking through my childhood days with the familiar Lao Fu Zi Comics, Bookworm club, Satay fish sticks, Polar Snack and more. Yes, I'm proud to be from the Generation Y!
These are my favourites from iremembersg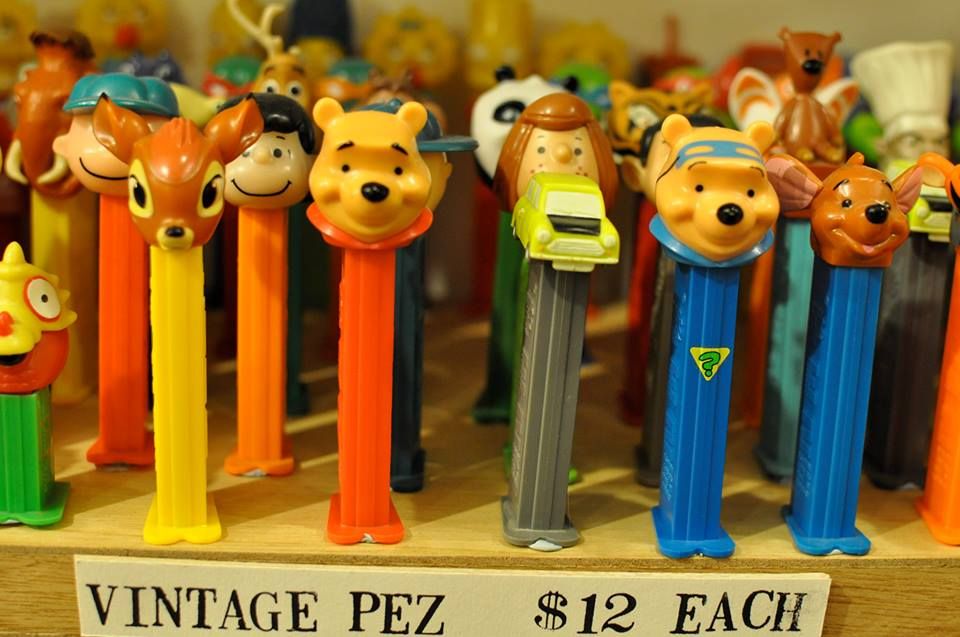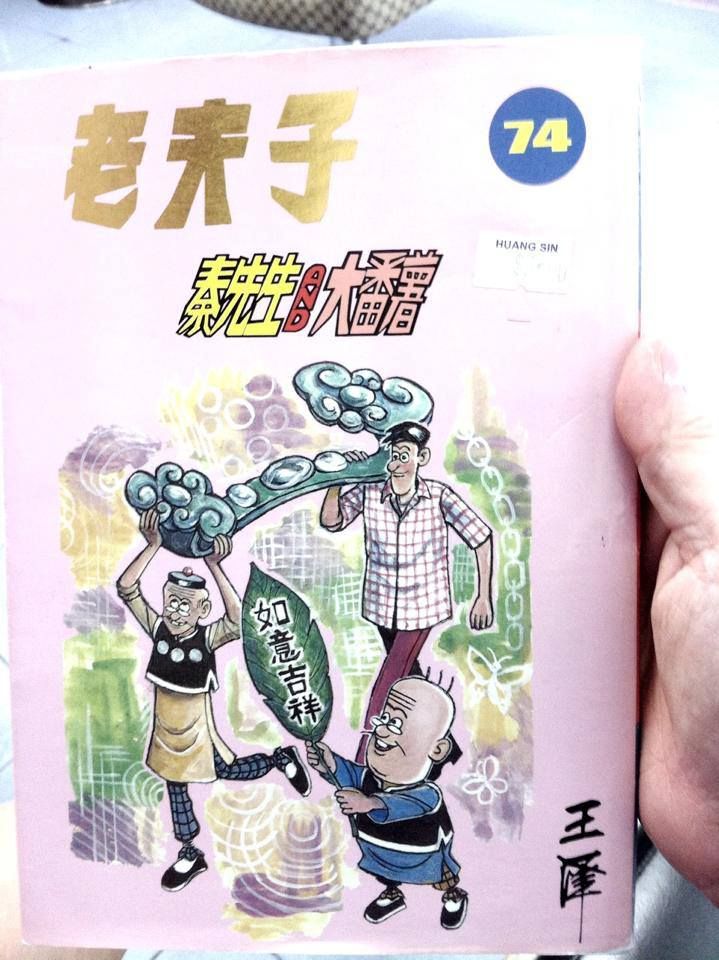 Here's how you can share your photos memory at Singapore Memory FB app which is really simple! Just click on the link above and then submit your pictures via desktop upload, facebook or even instagram pictures.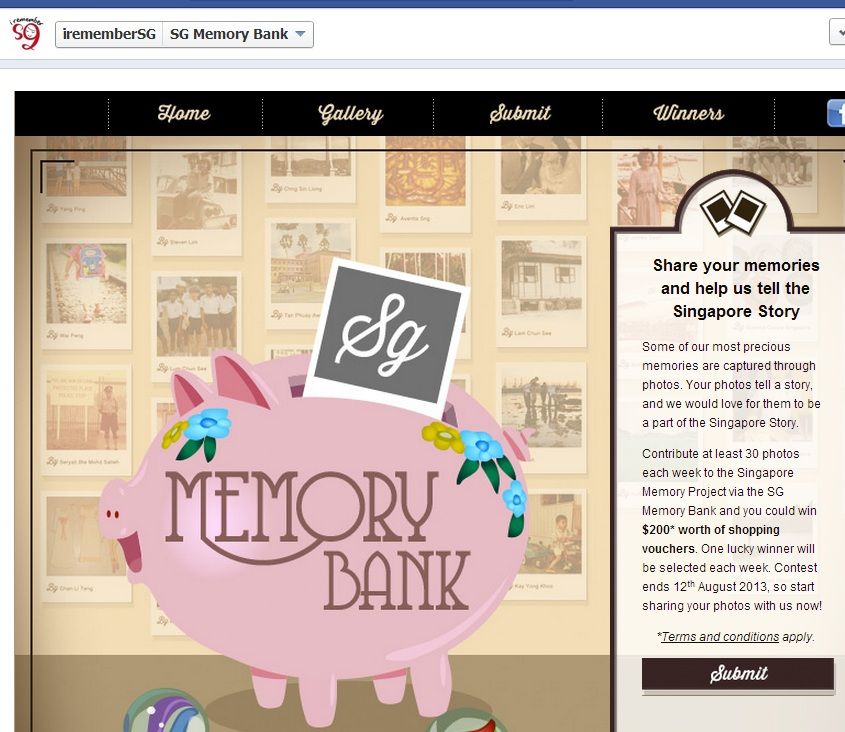 Type in your captions and then click submit!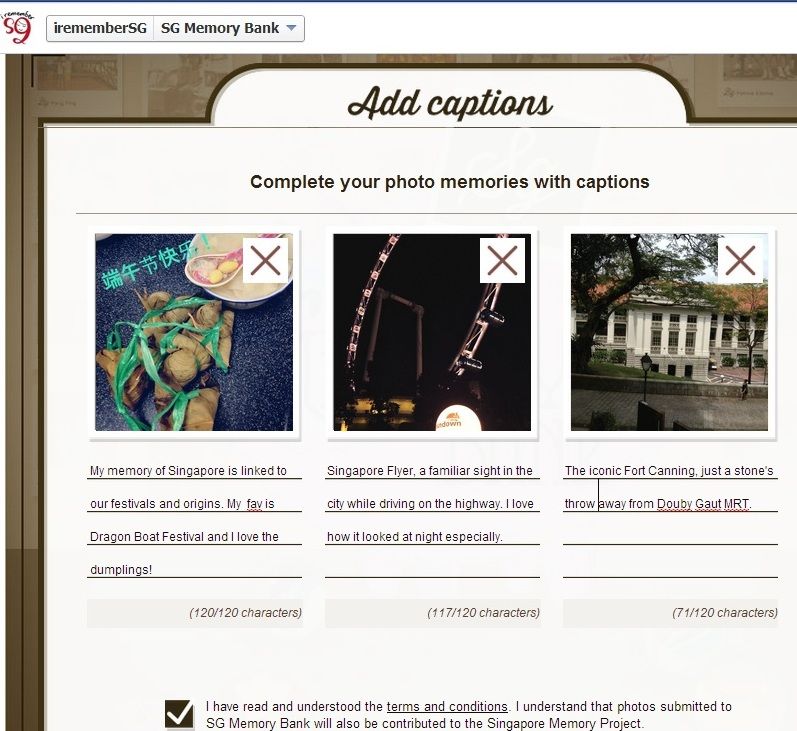 And you are done! :)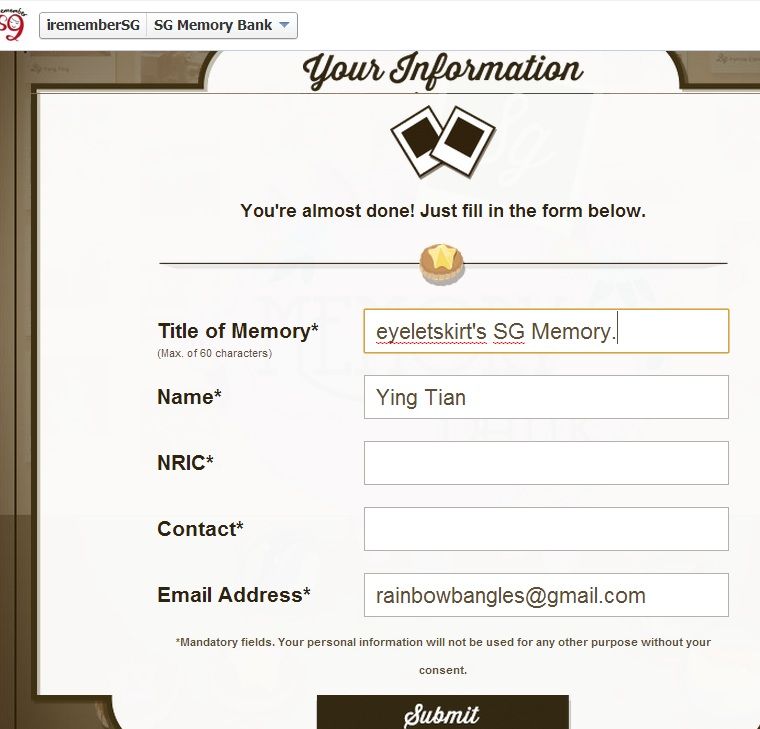 Besides Facebook, the #sgmemory hashtag can be used on your Instagram or Twitter pictures as well. You can access some really interesting pictures shared by fellow Singaporeans and here's 13,245 of them already! This online public engagement platform encourage Singaporeans to share their stories through the popular social media made possible by technology in the modern days.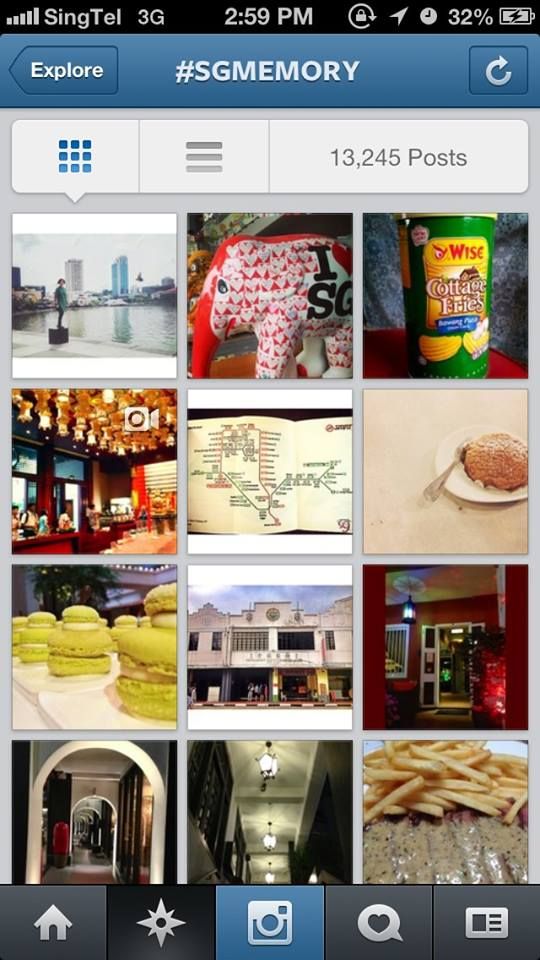 So what's your memory? :)
Relive those memories today & you can stand a chance to win $200 vouchers!
Free SG Memory iOS application from Apple iTunes app store