I LOVE shoes from the bottom of my heart and I'm sure most girls do too!

Definitely a topic that most of us can relate to.
Today, I'm going to introduce a local shoe shop – GRIPZ SHOES. The brand has been around for 11 years and is no stranger to the local shoe scene in Singapore. Since 2002, Gripz has adorned thousands of women's feet bringing the Singapore footwear industry a step closer to the frontline of fashion. On top of that, Gripz has received recognition from several local magazines with honours like "The Best Boutique Finds in Singapore", "Best Shoe Shop for Real-Girl Budgets" as well as "Best Shop for Fun Foot Wear".
We love shopping online due to convenience and a parcel end of the day can chase away any Monday Blues instantly. I shop for shoes online at ASOS and Go Jane, but nothing beats trying shoes in brick & mortar shops really. I love my pointed high heels and it's either 3.5 inches and above or flats & sandals for me. Nothing in between because kitten heels isn't totally flattering at all in my opinion. The factors that I consider for shoes would be its versatility (whether it can match my existing wardrobe), design, material (suede, jelly and leather are my fav), comfty level and the stableness of the heel.
And good news, GRIPZ SHOES has now started an ONLINE STORE so as to cater to wider audience to share their definition of fashion. So you get convenience and to make it better, it's FREE SHIPPING to any Singapore addresses! Also, you can exchange to another design if you change your mind within 10 days of the invoice date!
So let's do some shopping NOW and the
se are my personal picks! ;)
Black heel S1303 Shimplat ($89.90)

A pair of black peeptoes can match almost everything and is a must have for work! This pair is made of lamb suede and leather heels so you can be assured of its quality. My favourite part would be the red base (think Christian Loubotins) & shimmery gold material at the bottom. Classy to bring you through work and dinners yet not boring at all!
Yellow heel S1203 Board ($51.73)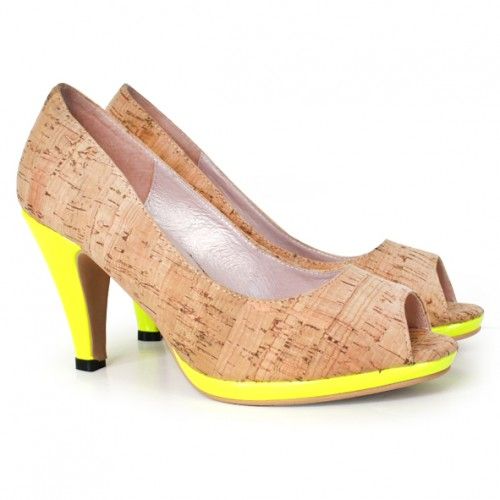 I like bright colours so this pair caught my eye with its cock texture with neon platform heel. It's not in full neon so it's easy to match. The side profile of the shoes with neon yellow made it special as well. I have a soft spot for such heels and have worn similar designs to death (black with red/pink heels). Best of all, this pair is discounted from $73.90 so it's a pair I would want to grab too. Comes with pink heels too but I like yellow better.
Red flat S1001 Umbrella ($34.95)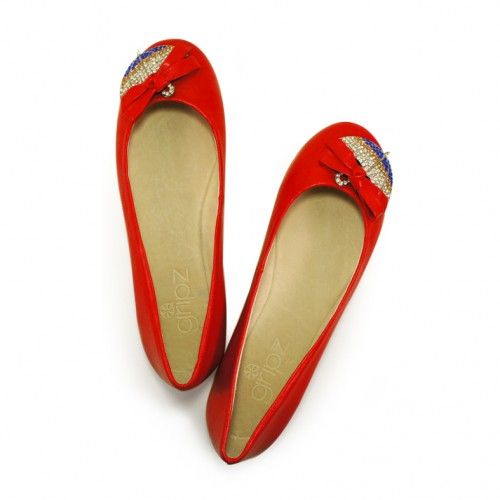 Red shoes are a staple in the shoe wardrobe because you can spice up a monochrome outfit instantly. Perfect with little black dresses! Lamb leather ballerina flats with sparkling umbrella at the front and it's on half-price!
Pink wedge S1303 Sunny ($79.90)
Wedges are perfect for casual days because you get both height and comfort. Comes in white as well.
Black Heel S1205 Eight ($83.90)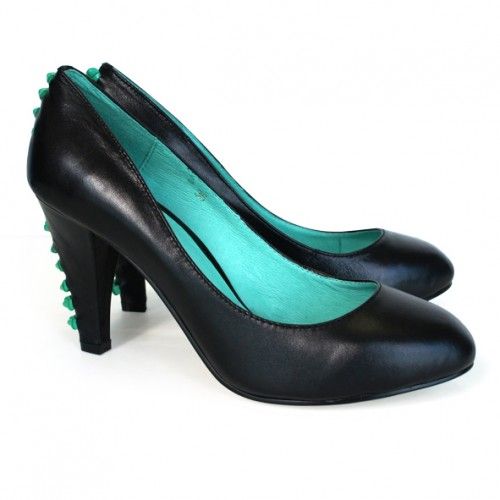 My friend has this and I really like the colourful knot details at the back of the covered pumps. Super stable heels with comfty leather lining for office wear. Comes in beige with red knots too!


Black flat S1211 Pearl ($79.90)



If you like pointy flats and pearls like me, you will like this pair!
Silver Flat S1207 Dashing ($73.90)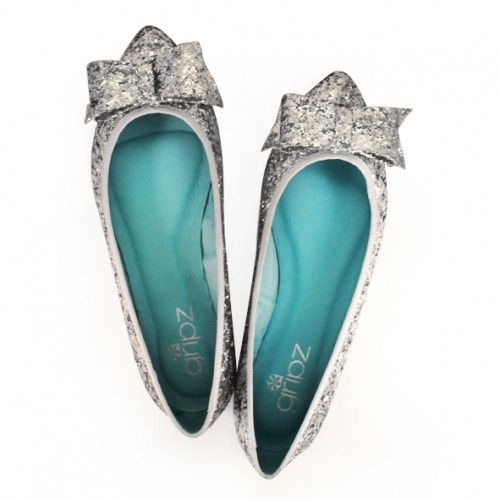 Every girl needs a pair of sparkly flats and this pair can bring you to events or wedding dinners without looking out-of-place. And I especially like its ribbons!
Pink Flat S1205 Cutie ($73.90)
For the girlier girls, you will like this pair of Lamb leather open toe wedge with bow! Comes in white too but I think pink is much nicer! #biased
Rainbow flat S1207 Glitloaf ($73.90)
Last pair to introduce would be this glitter loafers that is so so edgy! Genuine leather inner lining to keep you comfty the whole day. Comes in Silver too.
Outlets – Vivo City, Hitachi Tower, Marina Bay Link Mall, Tanjong Pagar MRT