I went to support my colleague at the recent Straits Times Run which was held at my neighbourhood. And so, I joined in as a casual runner since it was my usual weekend route. It felt really good waking up so early in the morning and to see other runners clad in blue gathering at the starting line all ready to run. The best part about leisure running was that you do not need to care about your timing and the 1.5 hours spent beat any treadmill running anytime. T
he lovely sunrise
view across Punggol was too breath-taking that I
stopped several times just to snap a picture.
It's one of the most satisfying simple pleasures in life to do wh
at you like
and the best things in life are often free.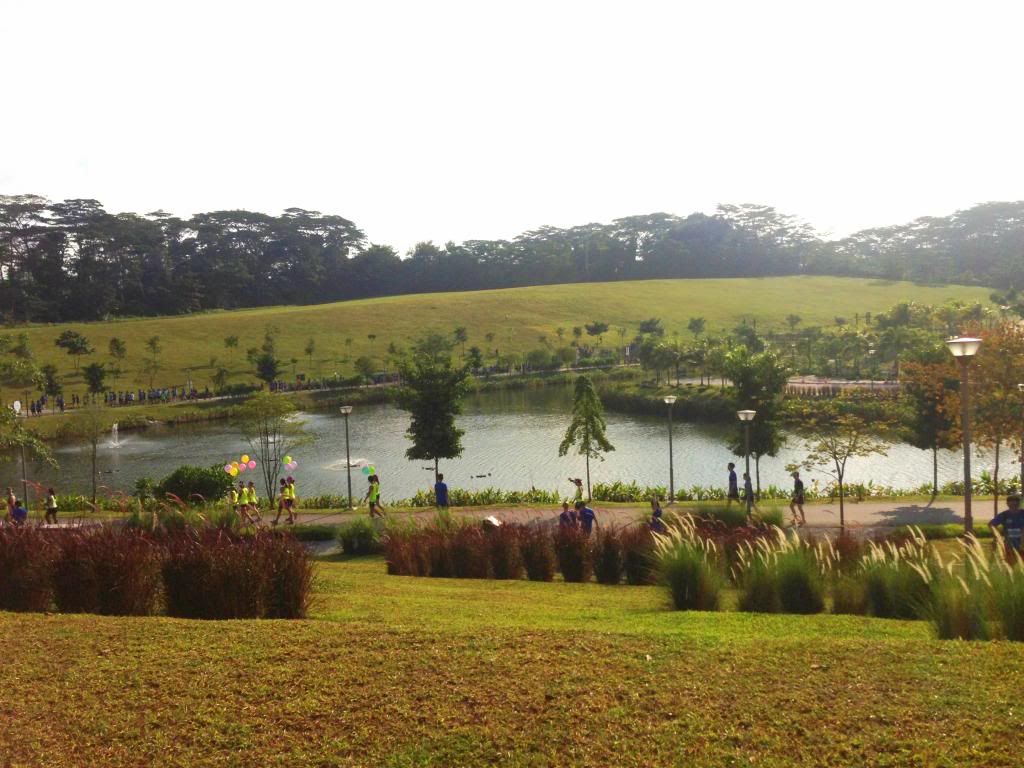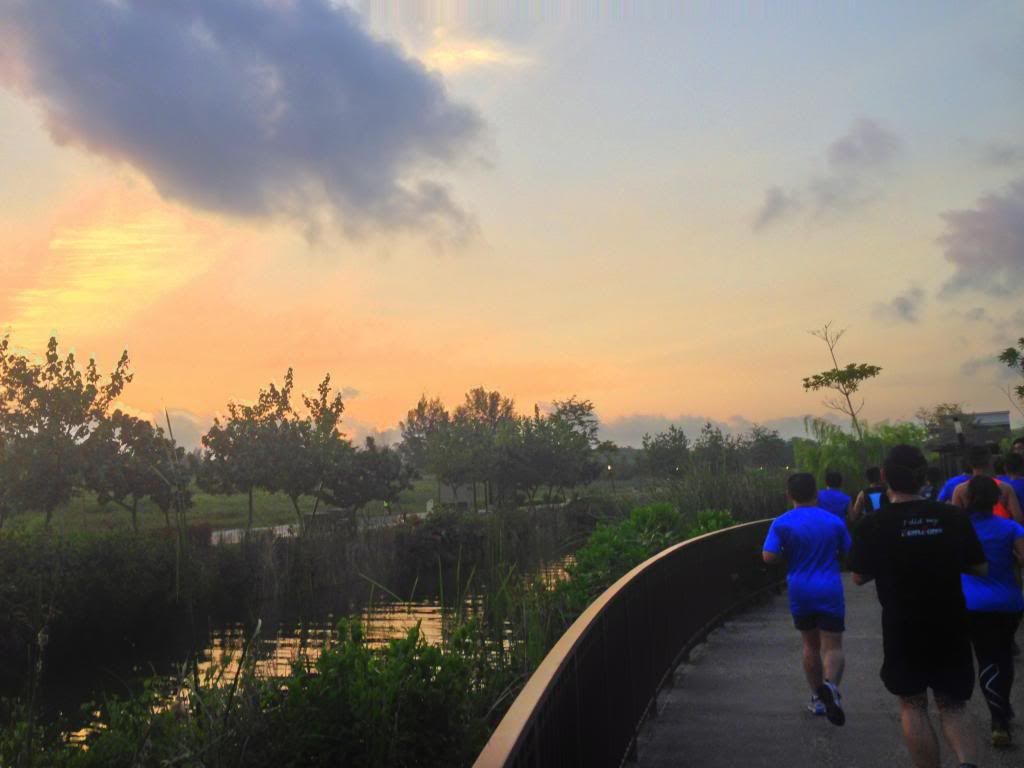 My favourite picture that day, hardly any filters is required.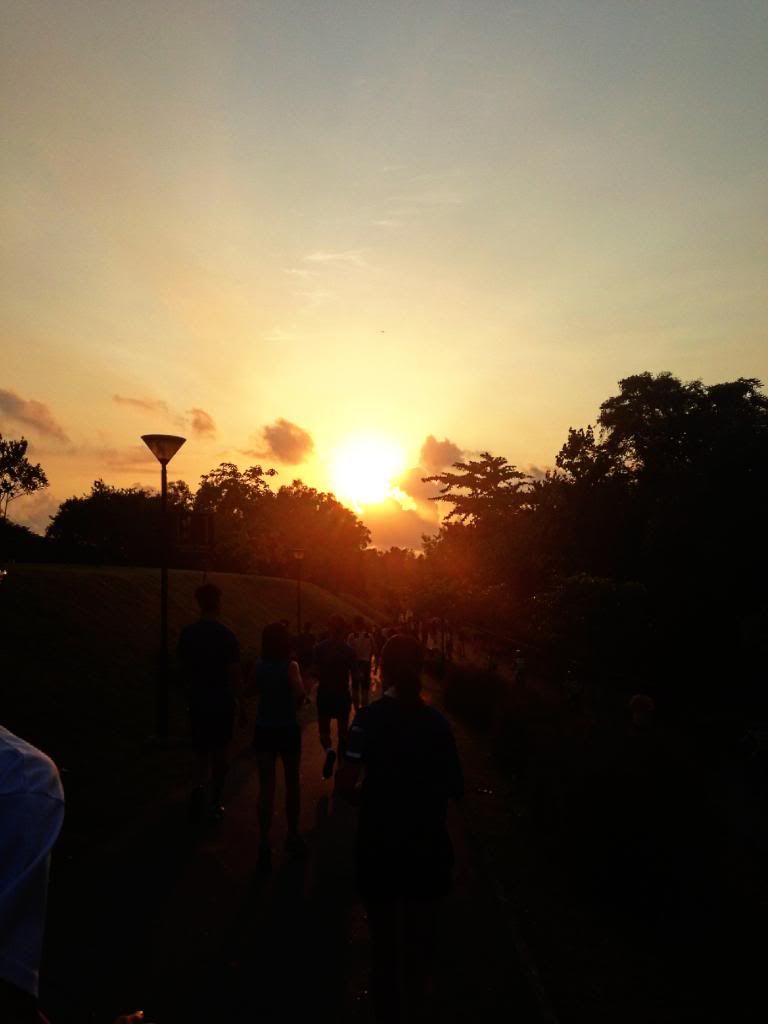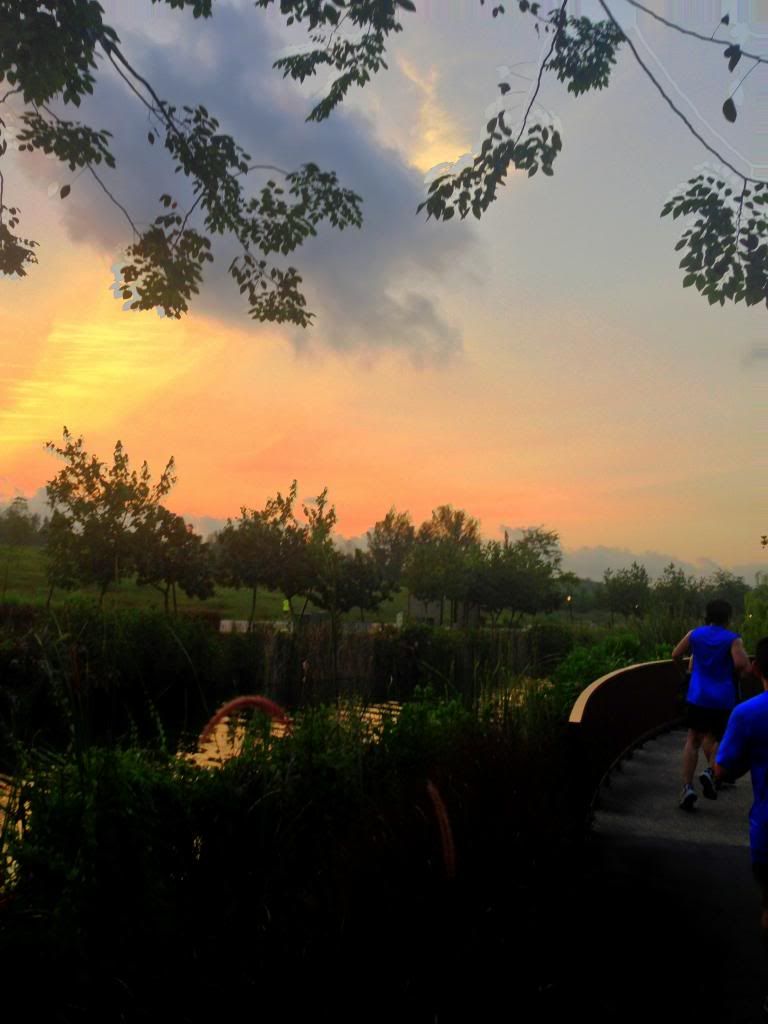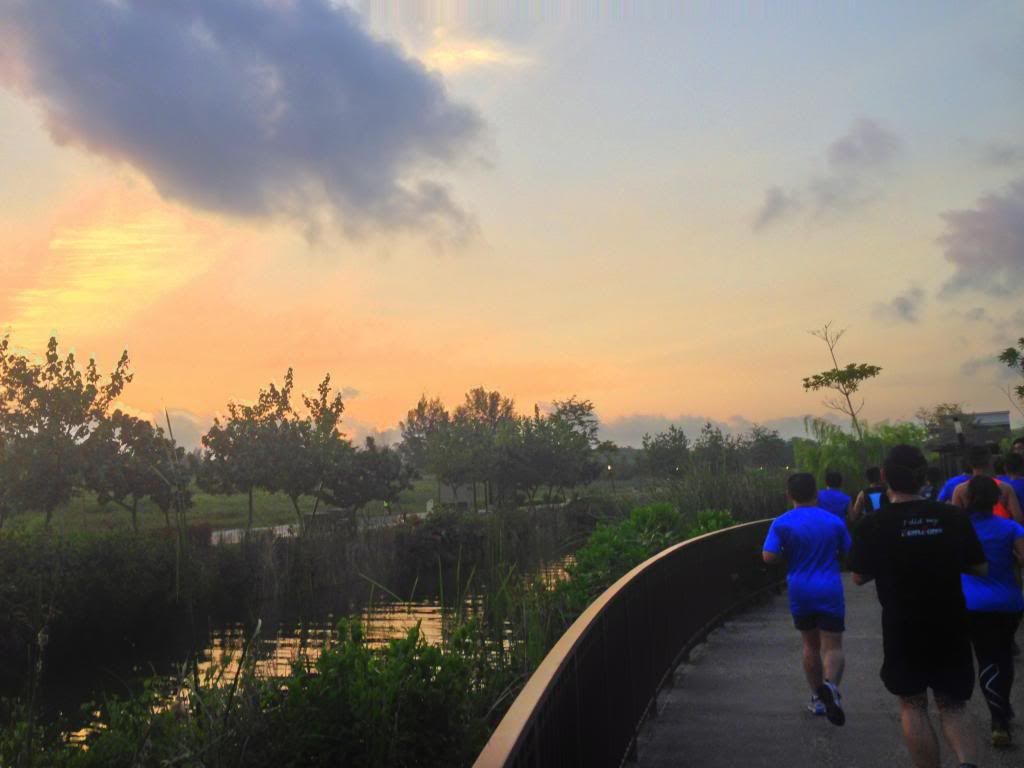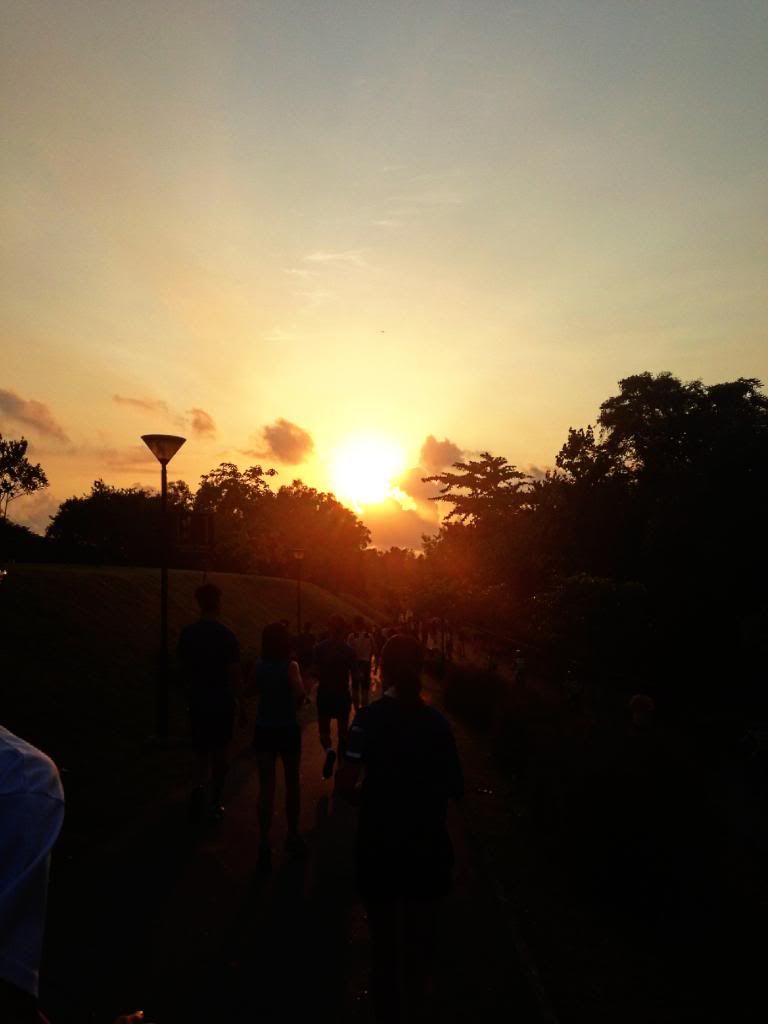 The touristy shot ;)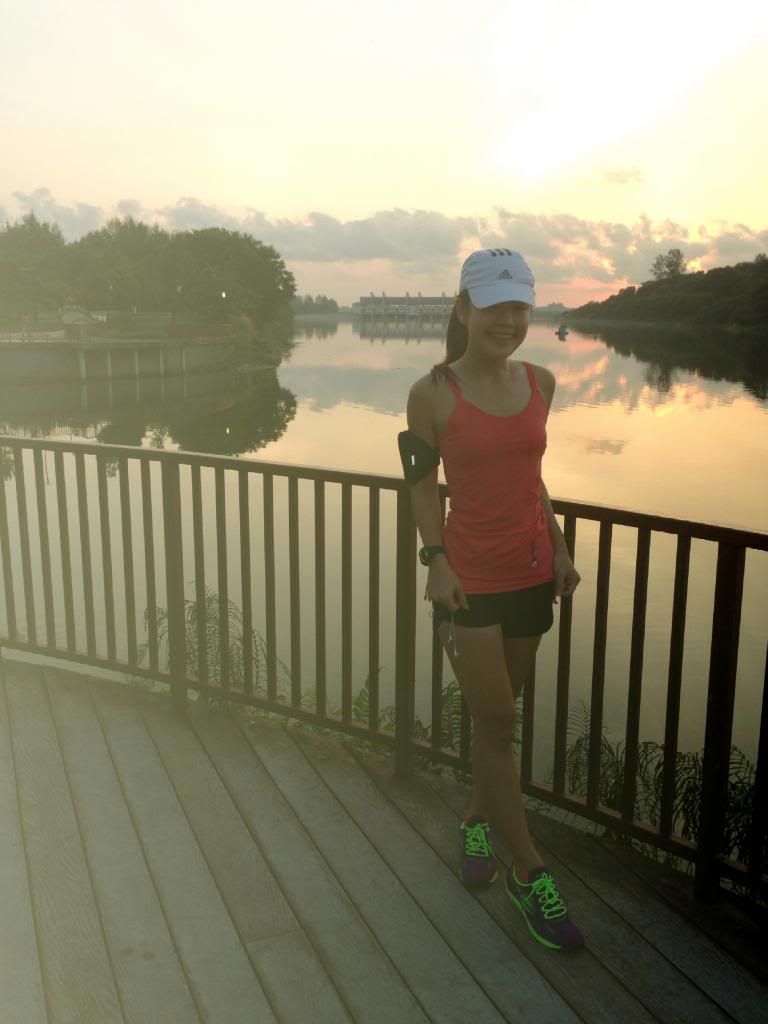 With my lovely colleague who finished 15km, wished I have her size when I'm a mother of two in future! Exercise is definitely the best make-up for us that morning ;)
Fav salad from Soup Spoon!