Birthday celebrations are fun because you get to see priceless smiles on your friends' faces and it's an excuse to feast as well. This means that exercising has to be doubled as well!
Creation Cafe
#01-43, Shaw Towers, 100 Beach Road
One of my favourite places for affordable and quality pastas with a twist! They serve tom-yam, laksa, chill crab and now javanese curry if you do not like traditional pastas like aglio olio & carbonara.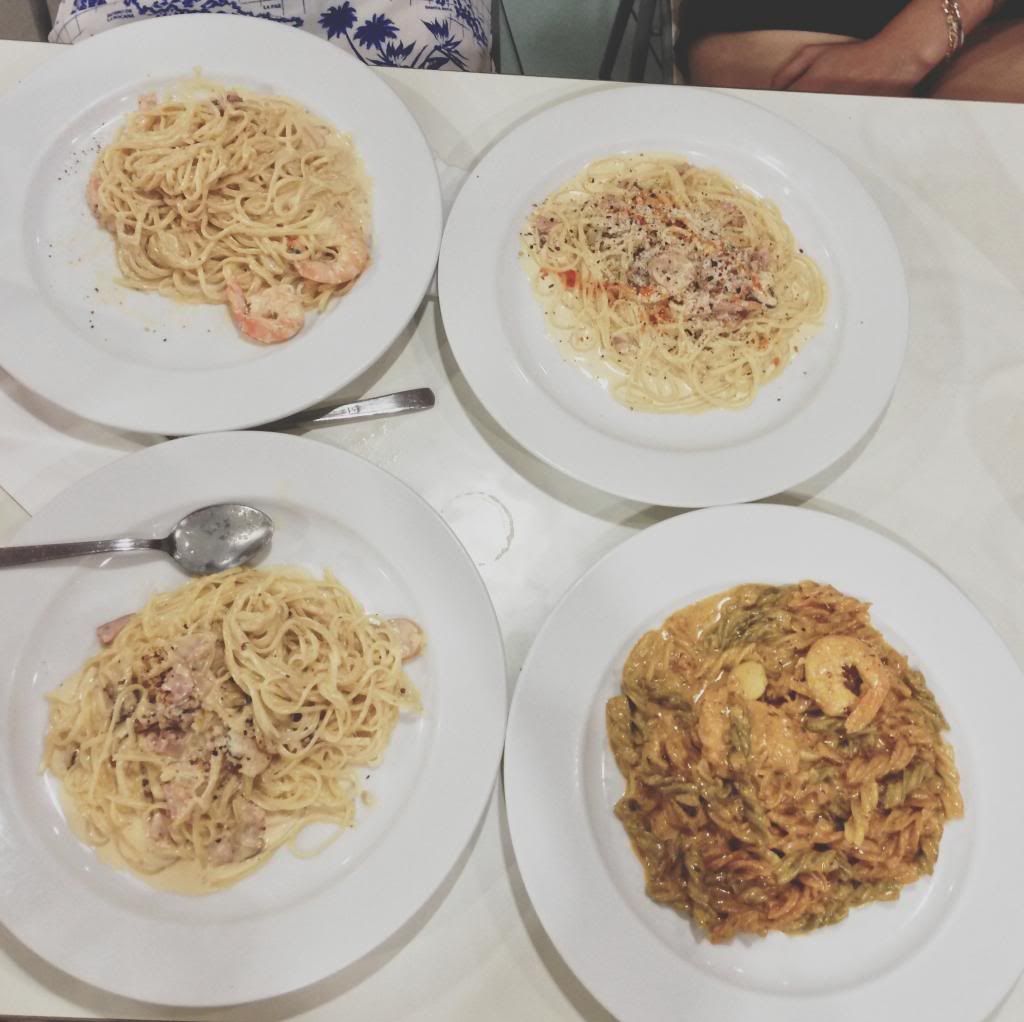 We booked the birthday boy before he flew back to HK for work!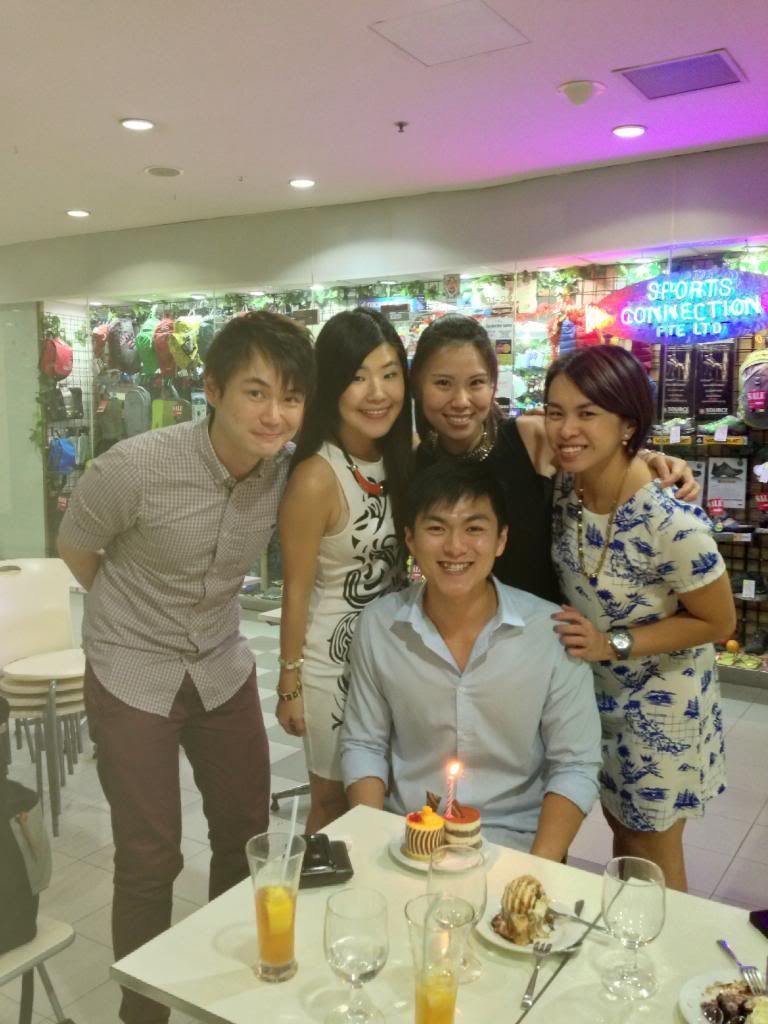 Scorpio babes whom I love to death!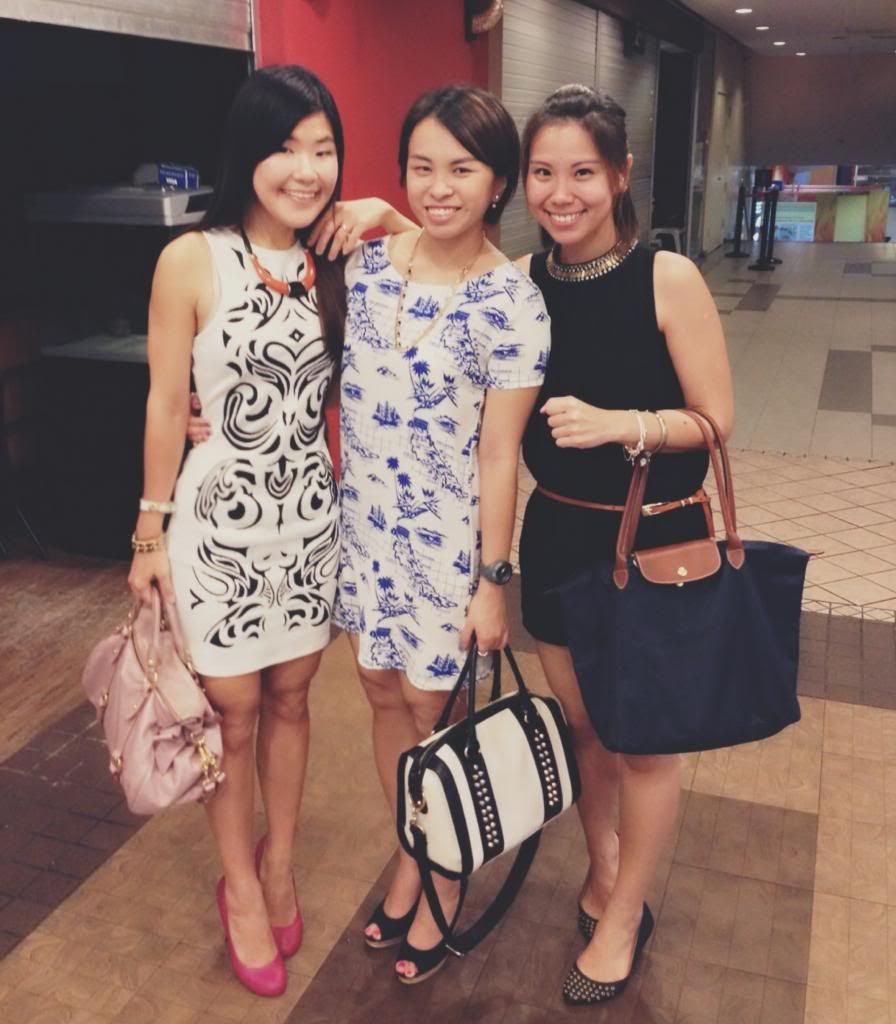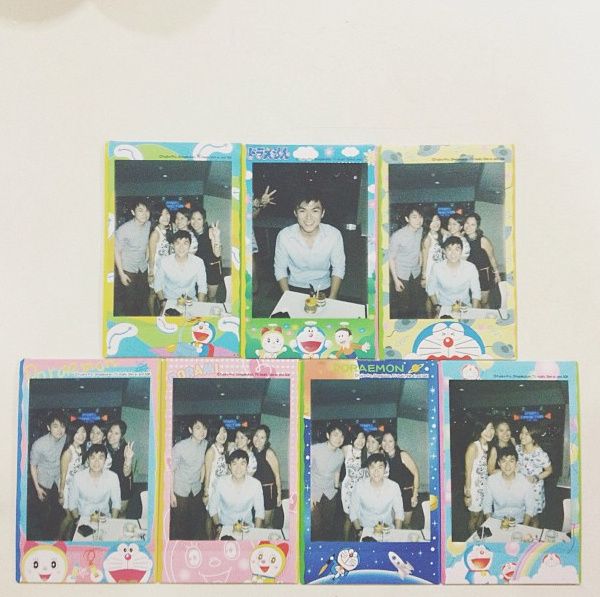 ---
Pasta Brava Restaurant
11 Craig Road (Tanjong Pagar)

Another pasta place, but this time round at a homely Italian restaurant which serves fresh hand-made pasta and yummy desserts!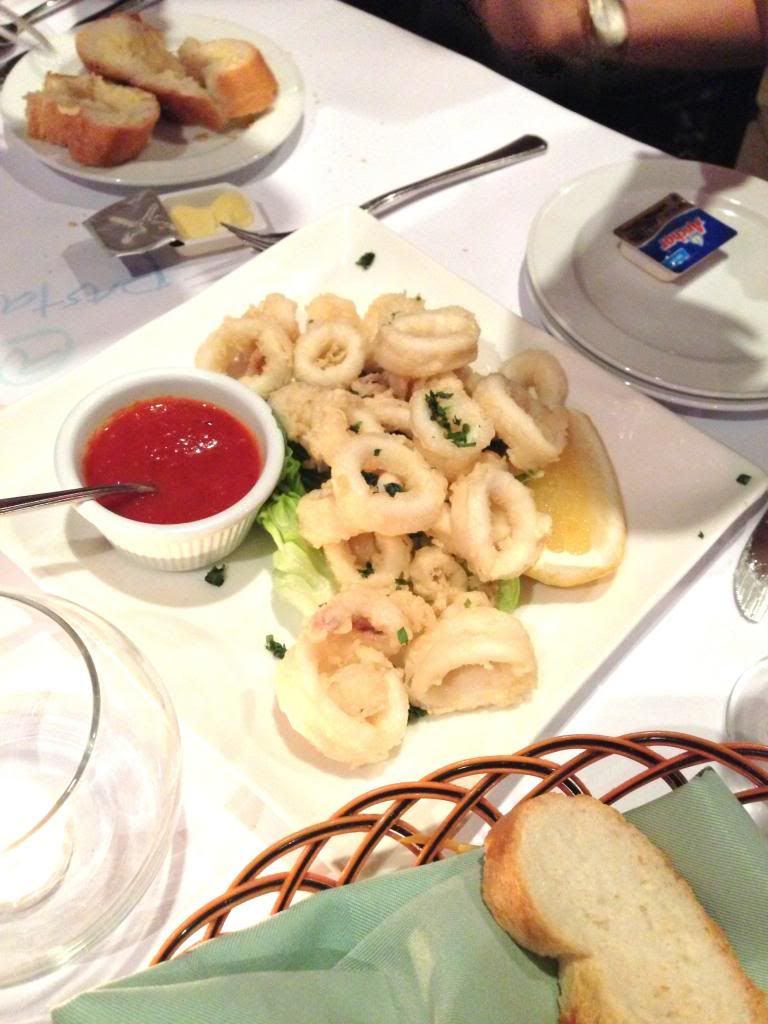 Not too appetizing in pictures but it's too good that I want to return for more!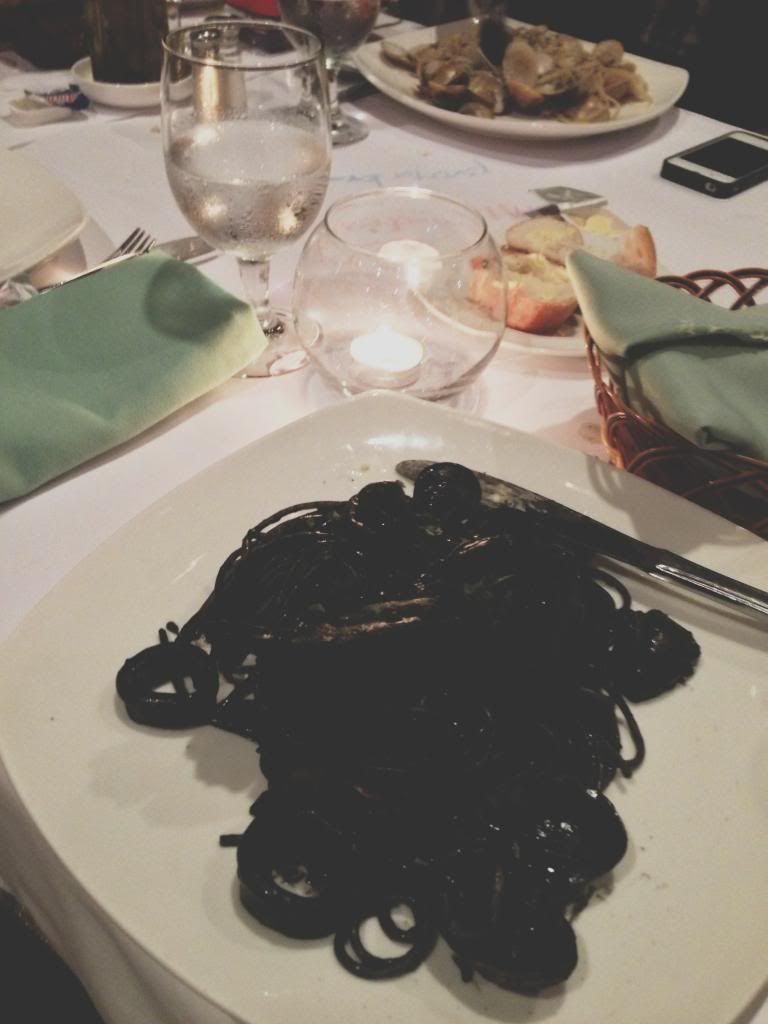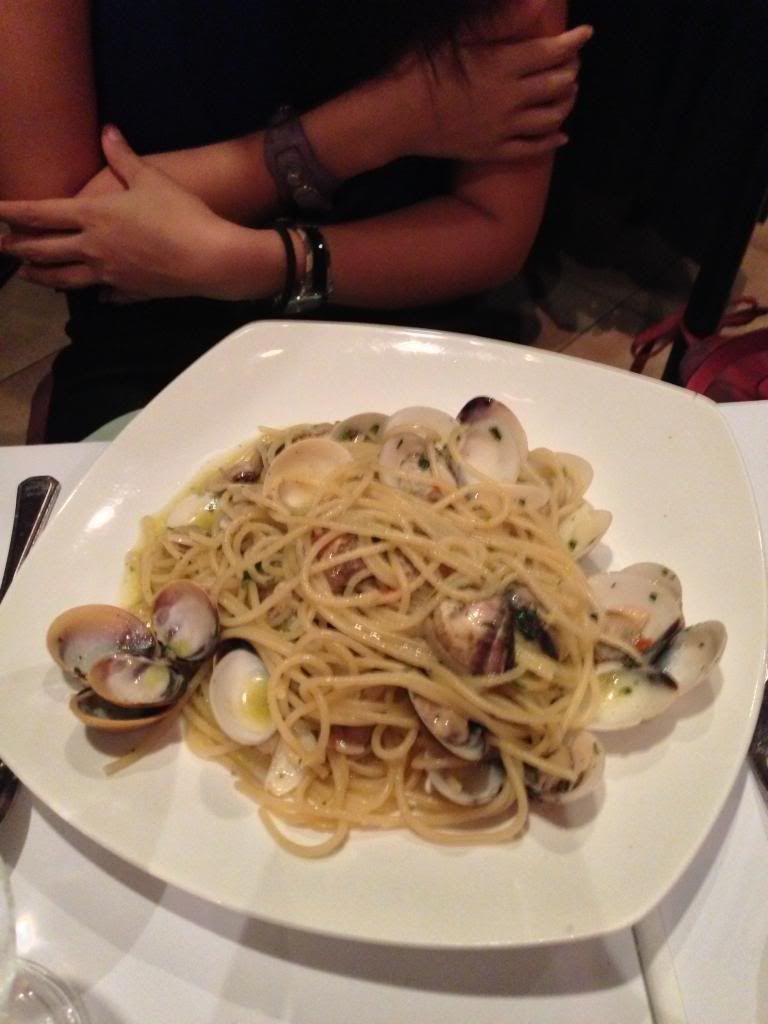 With the intimates! ;)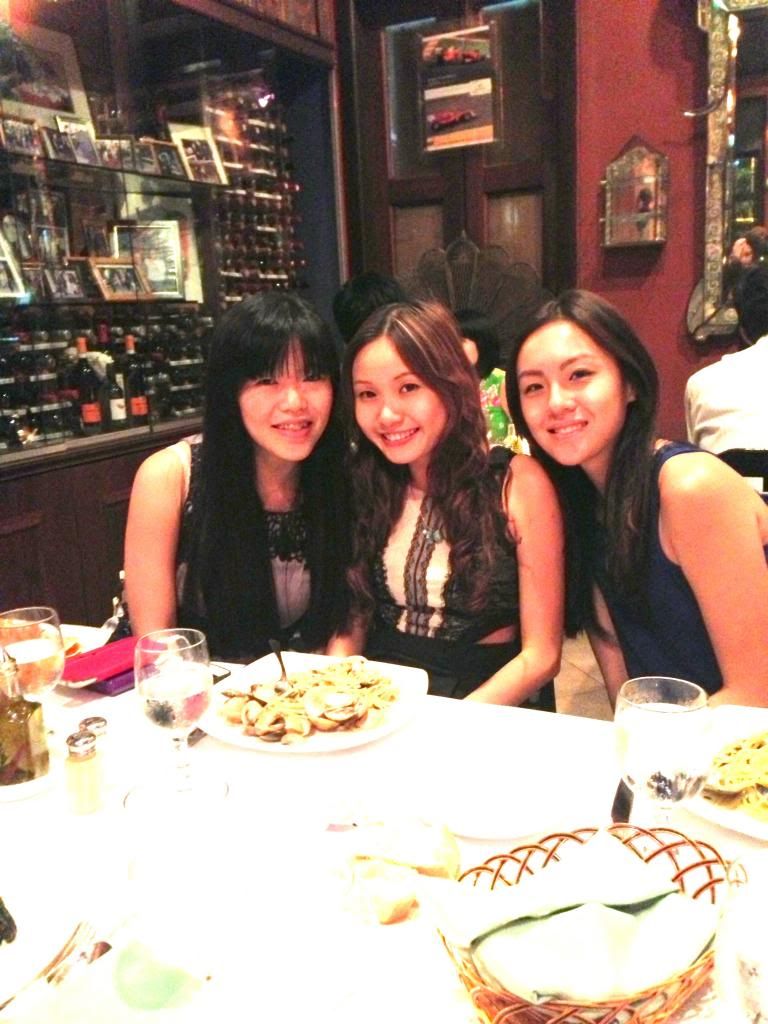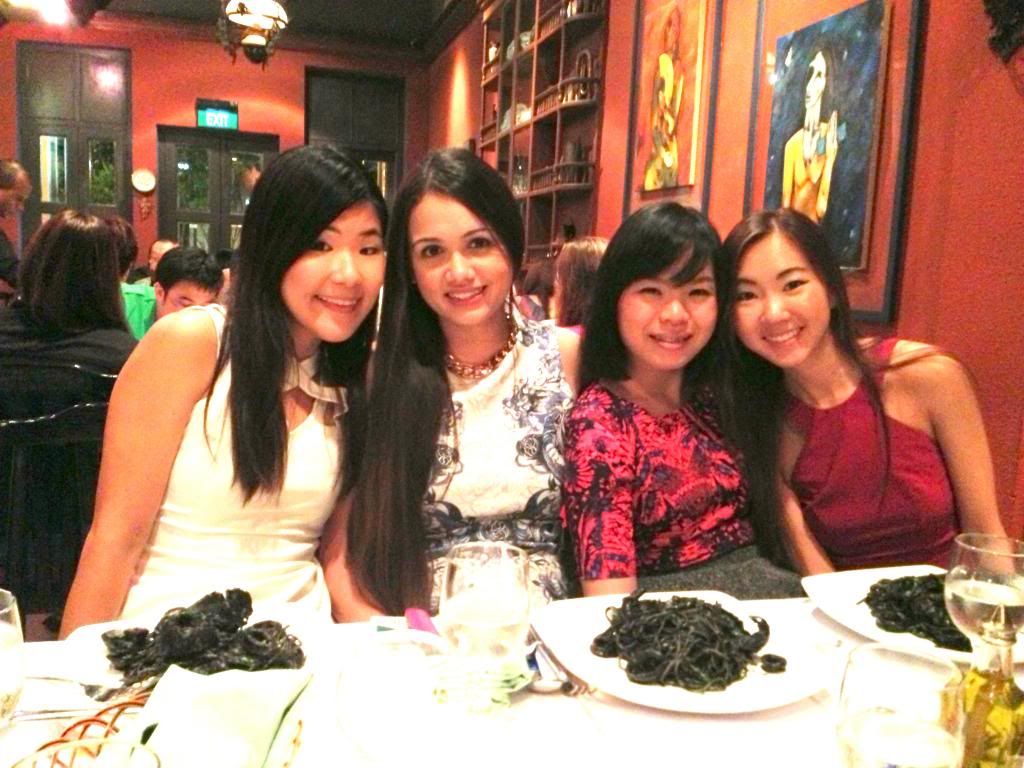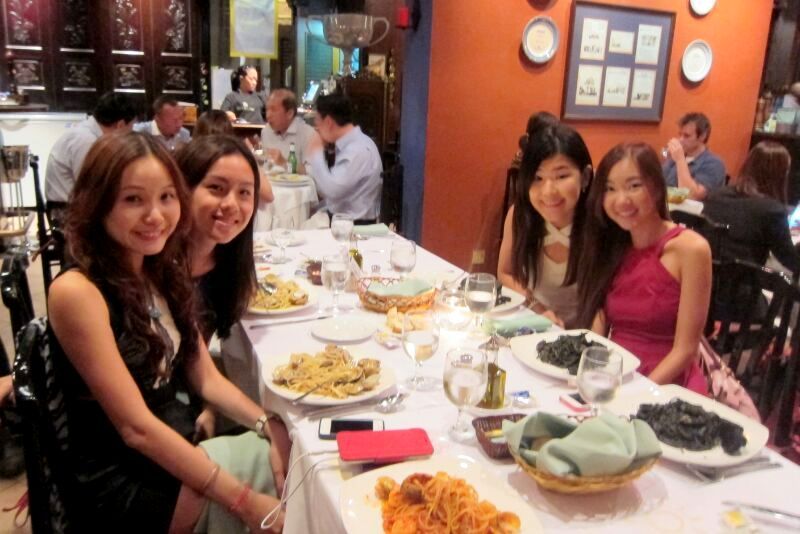 Birthday kitty cake from The Cream Confection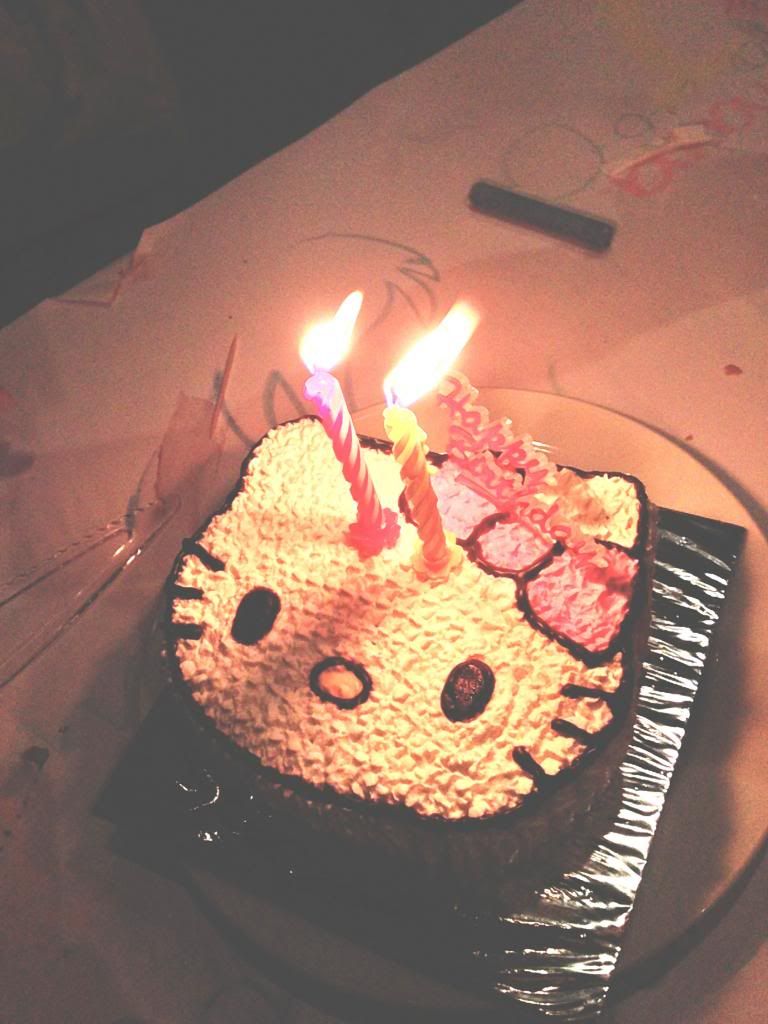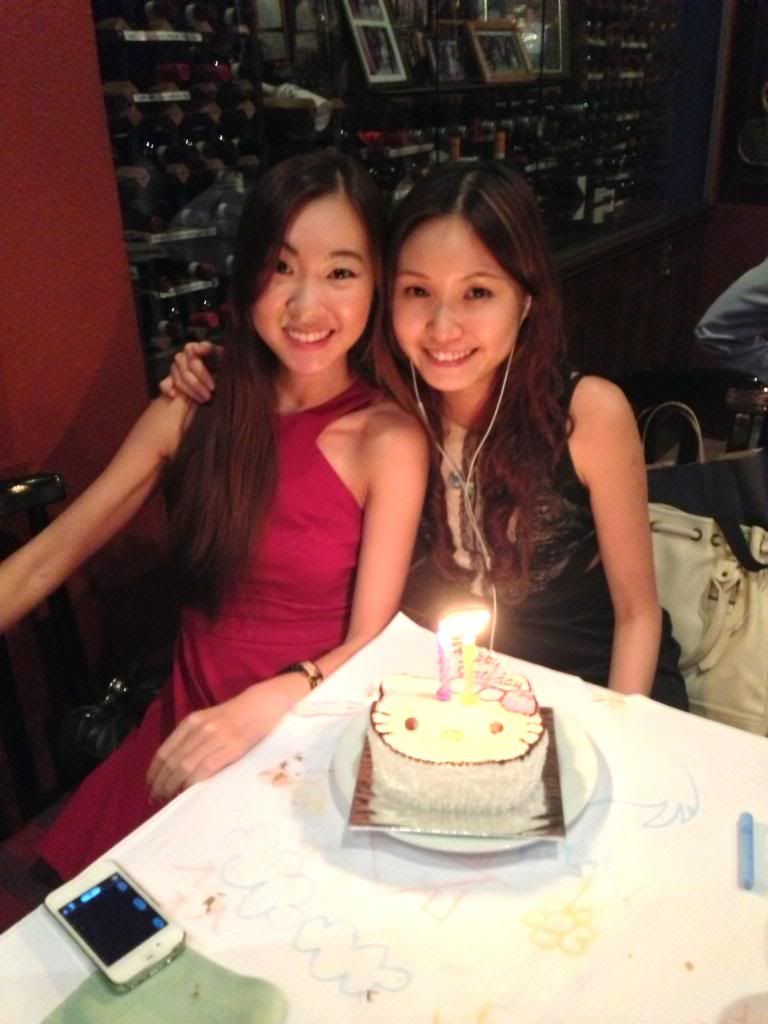 Not the best lighting but good backdrop for ootds thanks to MH!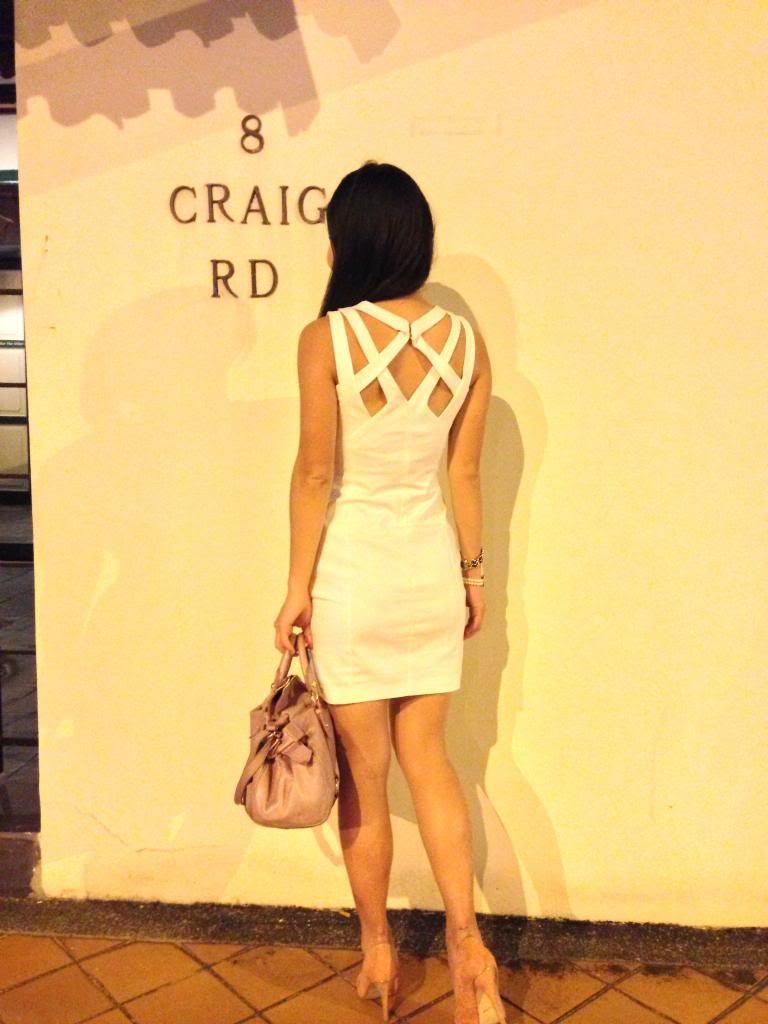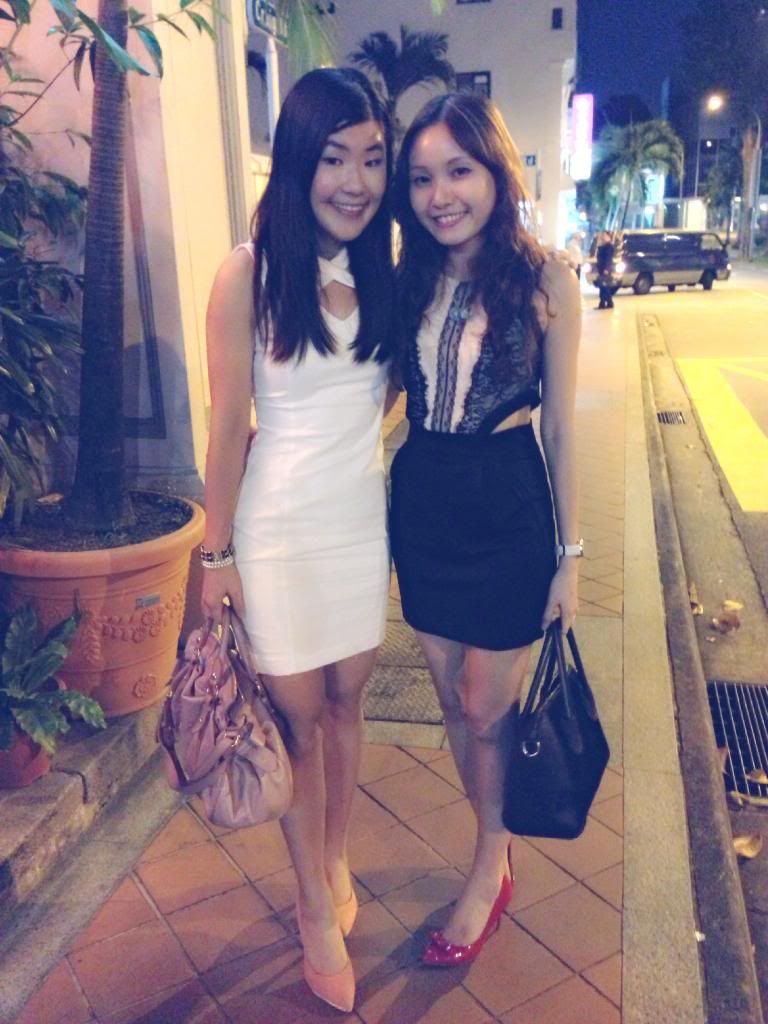 ---

In my favourite Smooch dress with pink accessories ;)
SMooch dress // Kiel James Patrick Bracelet // Miumiu bag // Melissa Shoes // BKK Necklace

Catching up with Mynt, my ex-colleague and foodie-buddy! We kept in touch via social media but meeting up and nothing beats chatting face-to-face really. Also, she's a talented home manicurist and you can check her works out here.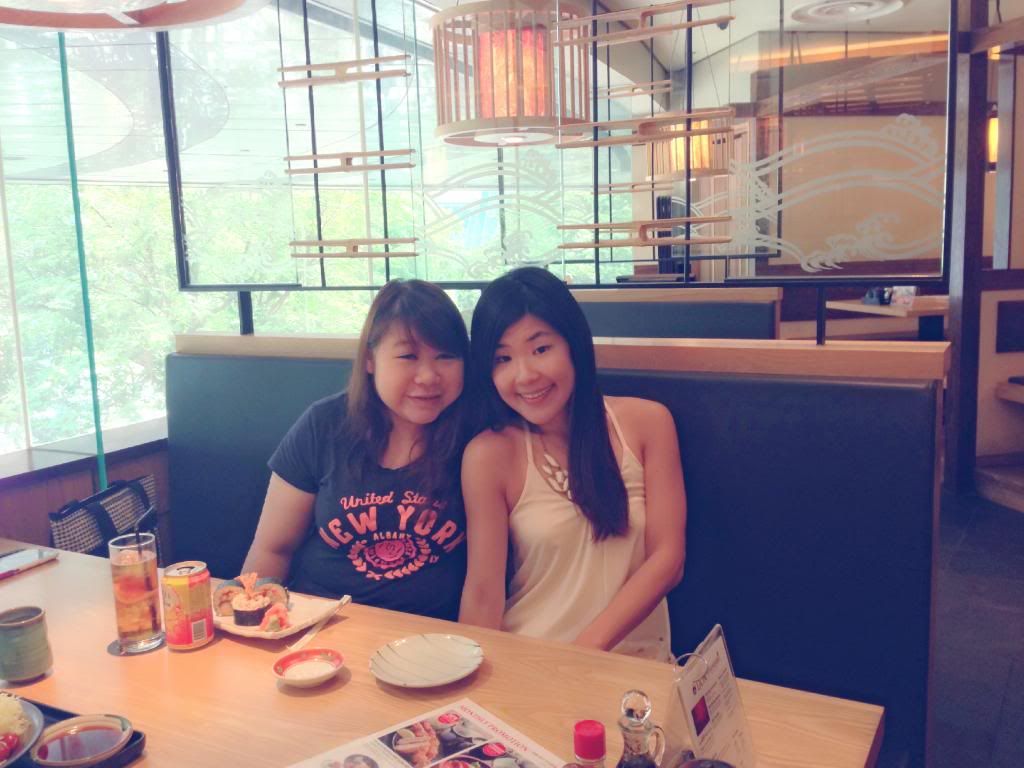 Tonkichi (Isetan Scotts)
4F, Shaw House, 350 Orchard Road

Authentic Japanese food and I will definitely be back esp for their speciality (Tonkatsu). Personally, I like the Shaw outlet more then the others coz it's pretty quiet and cosy for gatherings. The view from the window seat is splendid as well!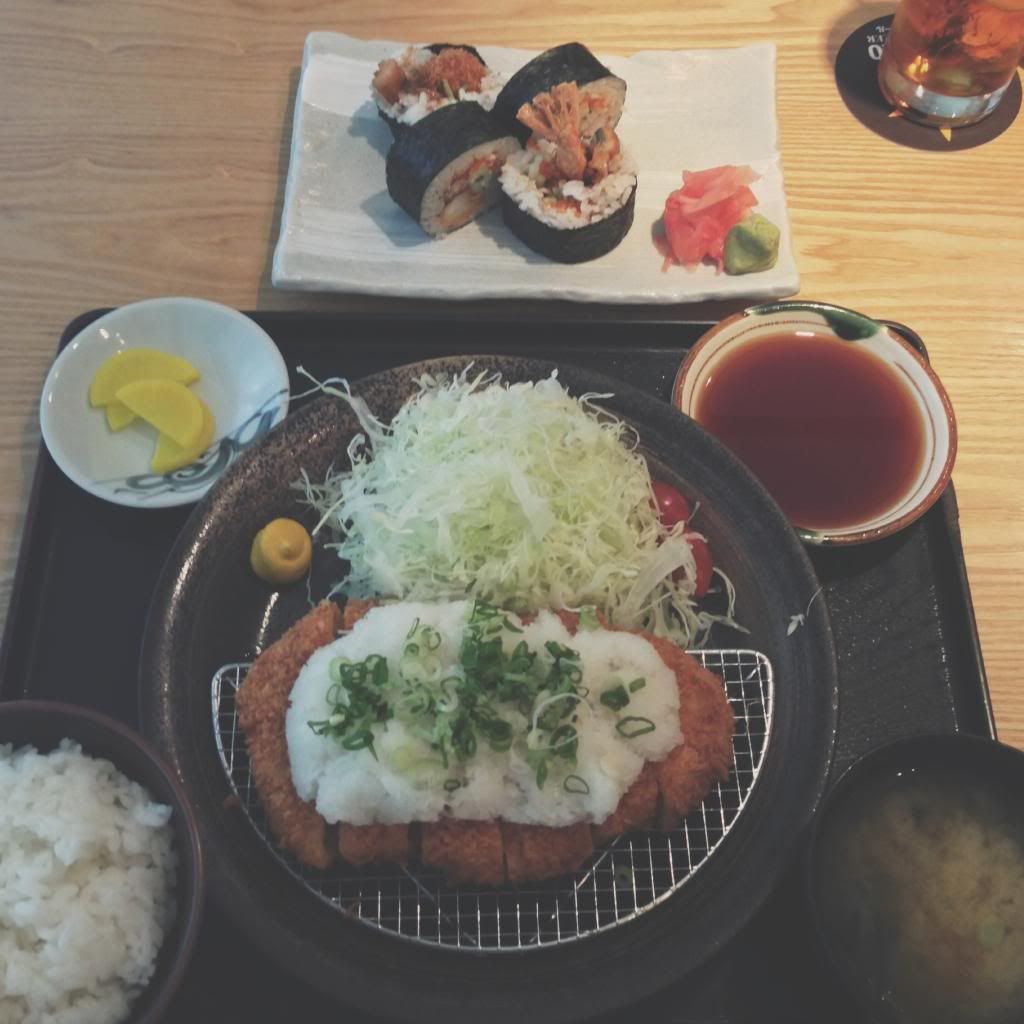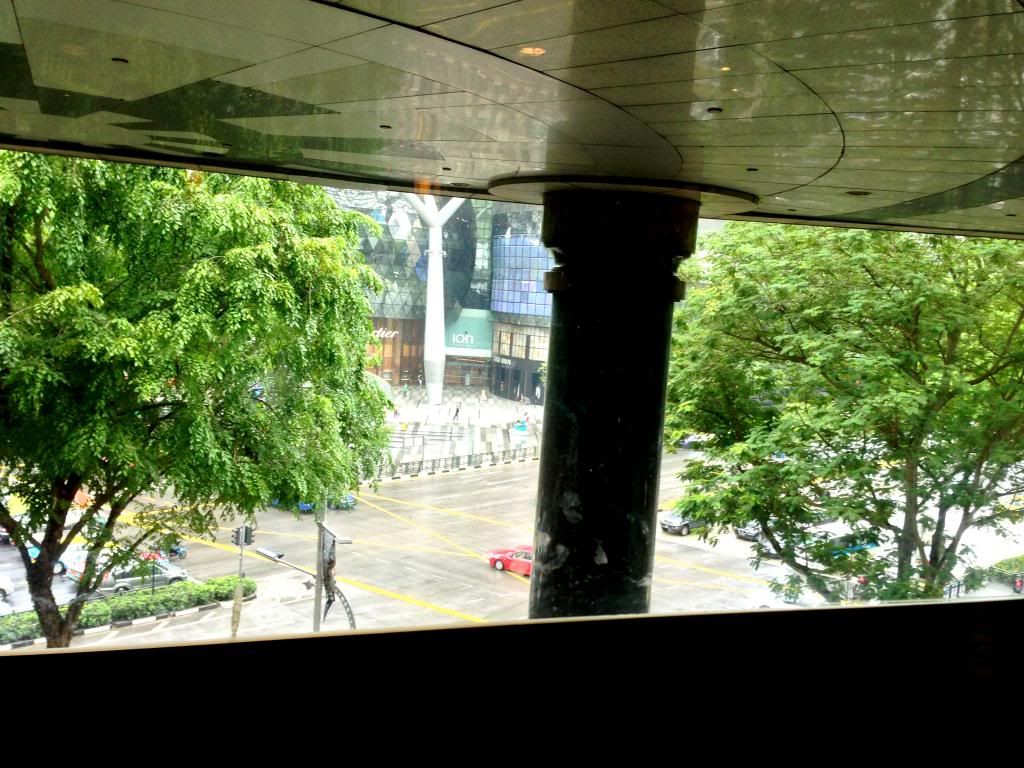 Pic together before we head for movie & shopping! ;)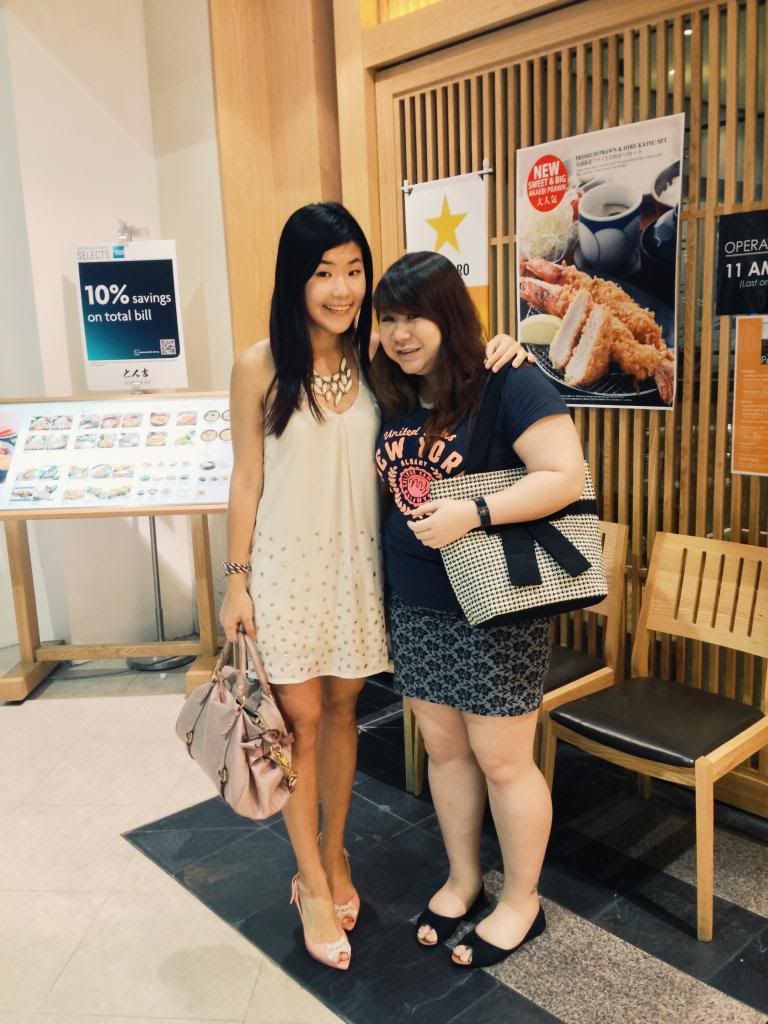 ---

Wore my new ASOS bright yellow Midi with a random sneakers I found last weekend. I really like the colour and I'm glad I picked it over navy in the end.

Pardon the tanlines due to the morning runs teehee.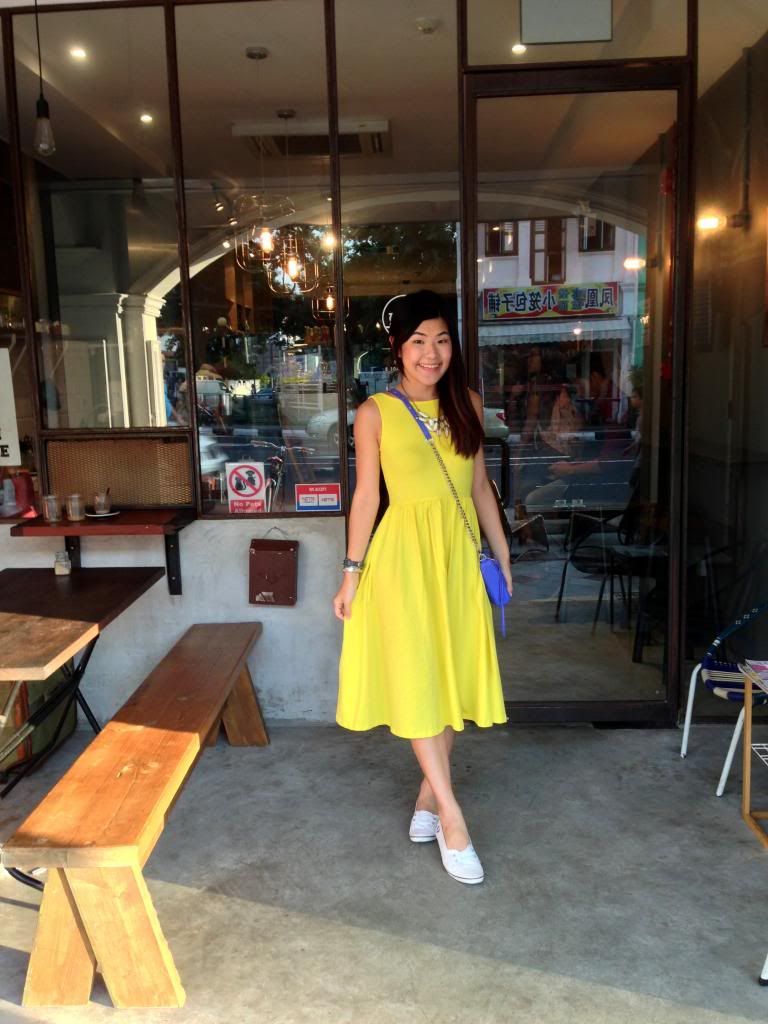 ASOS dress // RM Bag // Fred Perry Shoes
Fatboy's The Burger Bar
465 Joo Chiat Road
Tried out Fatboy's for the first time and it was surprisingly good. The portion is just nice and the range of burgers is decent. Would prefer this over Carl Junior anytime.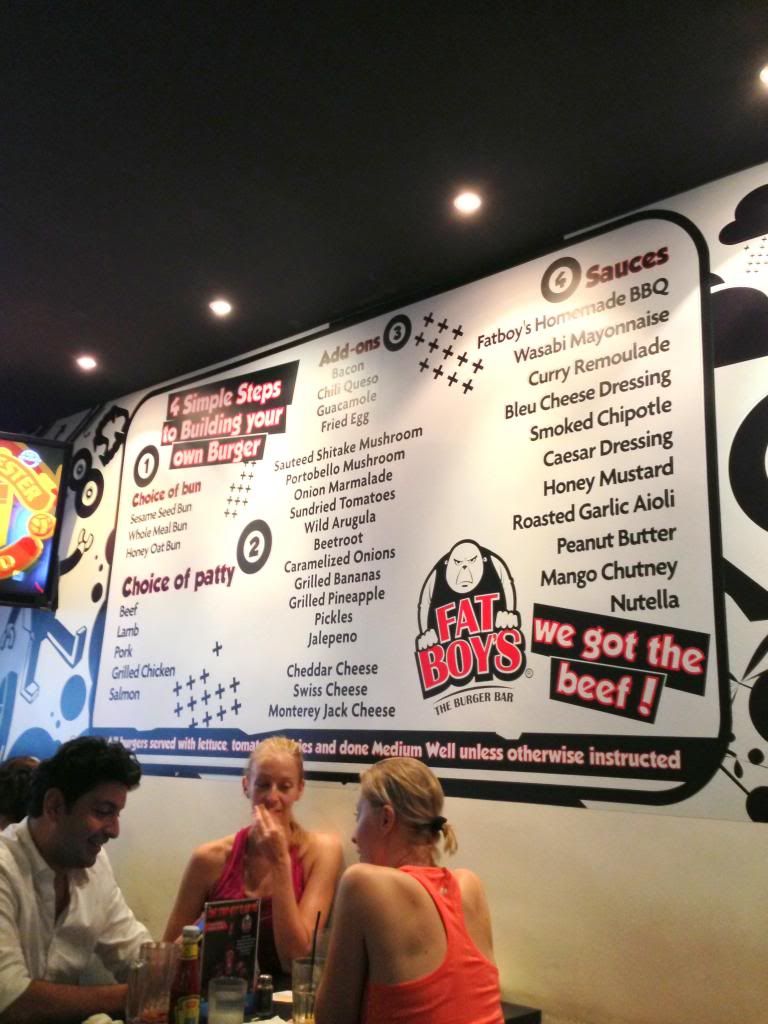 With the besties!
Headed for desserts after that and Katong area is such a gem in the East really. There's lots of cafes and eateries in that area and we were saying we will do up a list to start trying each and every one of them!
Sinpopo BRAND
458 Joo Chiat Road
63455034
We were on our way to Awfully Chocolate when this eye-catchy place caught our eye. Sad to say, Sinpopo will not be a place we will come back again for desserts despite the nostalgic ambience and all. Not only was it mediocre, their speciality (Durian Icekachang) was so bad that we didn't finish most of it. Hopefully the hot desserts will be better. The prices are reasonable at $4.90 but you can probably get nicer desserts at Bedok Interchange Hakwer Centre at one-third the price.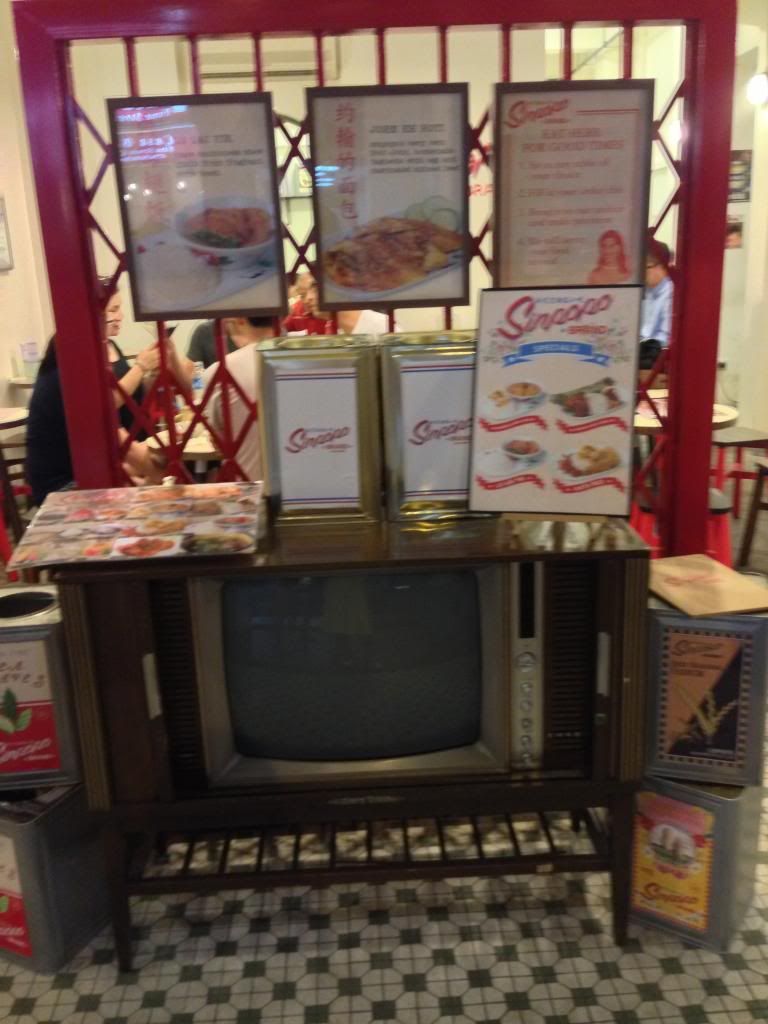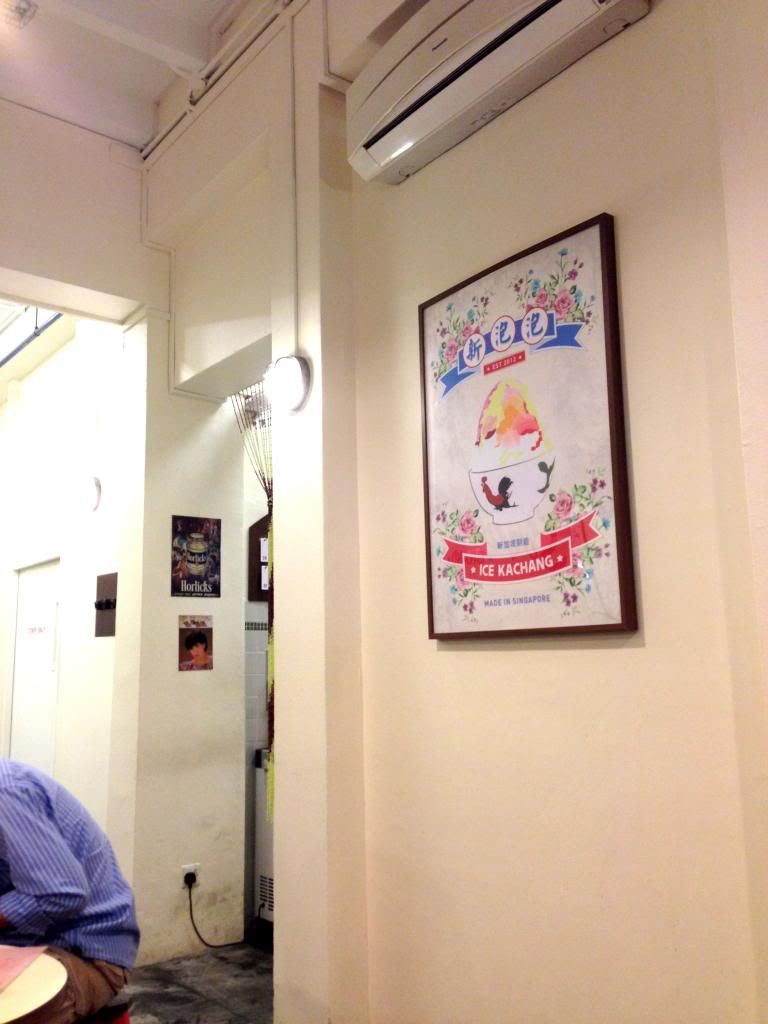 Looks better than it tastes and the ice melted within 2 minutes?!