Last Sunday, I woke up at 5am and headed to Esplanade Area for my 3rd Adidas KOTR race. All thanks to my dearest daddy for fetching me there so early in the morning. However, the weather didn't show mercy at all and it poured heavily with lighting and thunderstorm up to 8-9am.
When we arrived at Esplanade, we were surrounded by hundreds of hopeful runners clad in their colourful race tee all just sitting around while waiting for some positive updates. It was a gloomy sight as everyone just wanted to run but the rain showed no sign of stopping at all. That was probaby the worst scenario in any race and not even the lack of medals (informed by Adidas 10 hours earlier) or lack of water points could match. We were all crossing our fingers even though we knew in our heart that the chances of running is super slim. No longer IN.
These were the SMSes I got from Adidas KOTR:-
6.30am - NEA reports continued thunderstorm. For the safety of all runners, 16.8km race is now postphoned to 6.50am. We will continue to update all runners on FB and SMS.


(At 7.00am, we were informed verbally by road marshals/organisers that the 16.8km was cancelled and runners could choose to join the 10km category at 7.30am. )


7.10am - Due to unforeseen weather conditions, we regret to announce the adidas King of the Road race is officially cancelled. We apologize for this inconvenience but the safety and health of runners are our utmost priority.


So yeah, that's it, it's cancelled. We decided to head to the gym (all thanks to Nick who drove) since we were all up already! Did a 10km run on the treadmill and even though there's no finishing line nor scenic view, it's better than nothing. Any run is better than no run. Most importantly, we had fun despite all the negative events in the morning! Still IN.
It was my first time encountering a
cancelled
race in the last 4 years. There were two times which it rained as well, but the difference was that it occurred half-way and not pre-race. I still remembered running in the heavy rain during
Sundown Marathon 2012
for close to 3 hours after it rained at the 21km mark at ECP. There was no shelter and all we did was to speed up to reach the finishing point. What an experience it was, extremely cooling but water was dripping into our eyes affecting vision. The other race was Yellow Ribbon Run 2011 which we ran in ponchos hahah.
Runners were naturally disappointed as they have paid for the race, trained and some even turning up for the event. However, to ask for a refund or compensation angstily was way ridiculous since T&C stated clearly that there will be no refunds in the event of bad weather. Also, the volunteers and organisers should be the ones feeling even more disappointed after all the months of preparations, with the race logistics, road closure all done. It is not easy putting together any race, whether big or small with lots of sunken cost and effort. Shape Run 2013 was post-phoned due to the haze that was foreseen in advance, whereas who could tell that it will rain that day? In the event if KOTR was to proceed despite the nasty weather, the health and safety of the runners would be at a stake and who would be liable. Not to forget the negative PR to face after making that difficult decision. The medals have been ordered so mailing to the runners as a token of participation wasn't something wrong. For those runners who feel that it's a form of mockery, you can just throw them away.
The only thing I felt that could improve was the delayed notice of their Racepack Collection which could be improved so that runners would not be left guessing. Also, the SMS received on the lack of medals a day earlier was pretty alarming and showed some oversight on their part.
Just sharing my point of view after the whole event despite the disappointment. There will be other races so let's move on and yes, see you KOTR in 2014! ;) -cross fingers-
Here's us at the gym with happy faces teehee.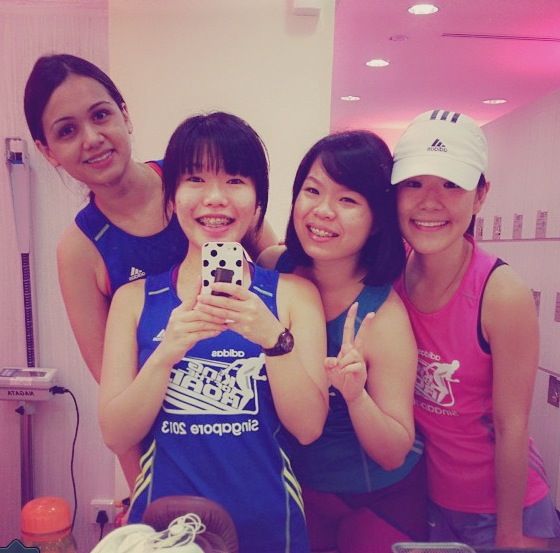 I'm looking forward to the Omega Love Your Heart Run this Saturday for a 10km run, slots courtesy of Run Society . Crossing fingers for good weather this time round!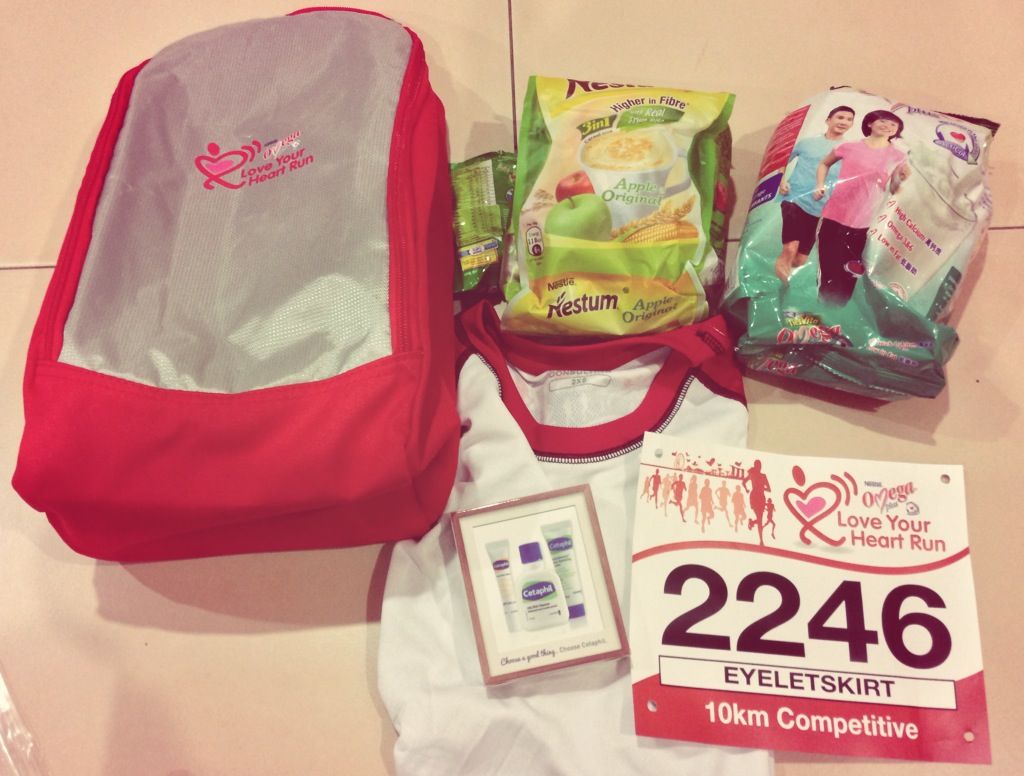 ---
Freshened up at home and met TC after gym for brunch! Introducing Lola's Cafe which is just opposite Kovan MRT and popular for its price-friendly menu and good food. It was an impromptu decision and thank goodness, we waited for 15 minutes for a seat.

This time round, I tried its Eggs Benedict and it's super good! Such a gem tucked at the North-East area as there are not really such quaint cafes like that around my neighbourhood. I will keep returning and the next time round, I would love to try their desserts! ;)
LOLA's CAFE
5 Simon Road, Singapore 545893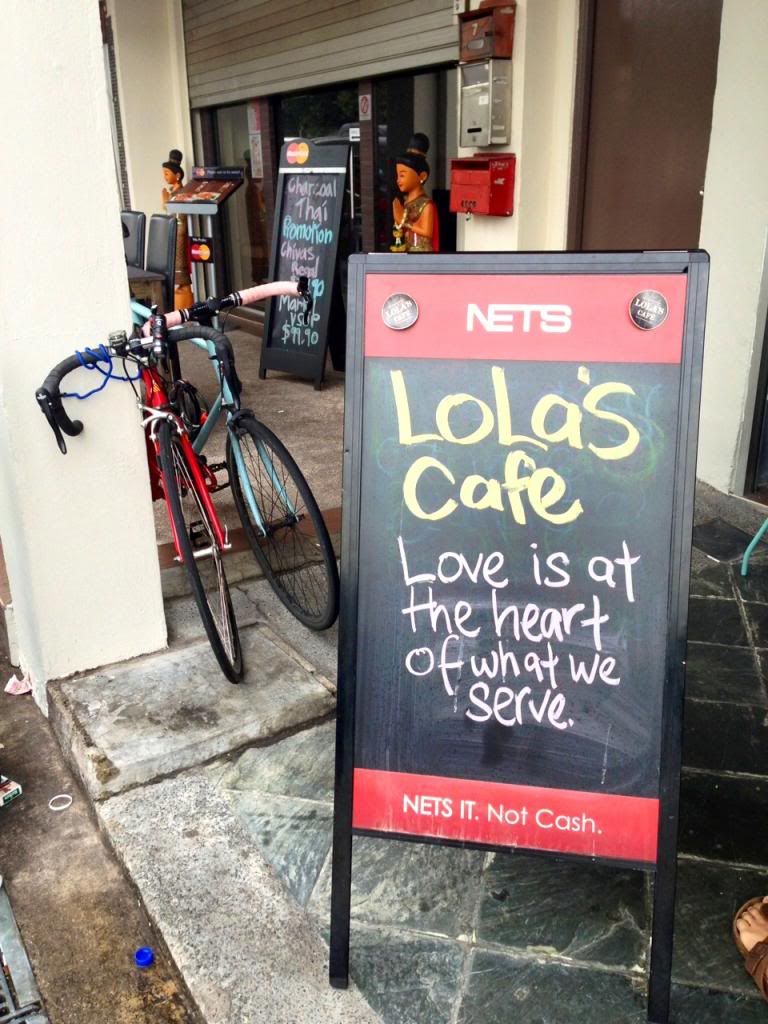 Pretty heart-warming scene seeing an Eurasian guy with his daughter sharing some bonding moments outside the cafe.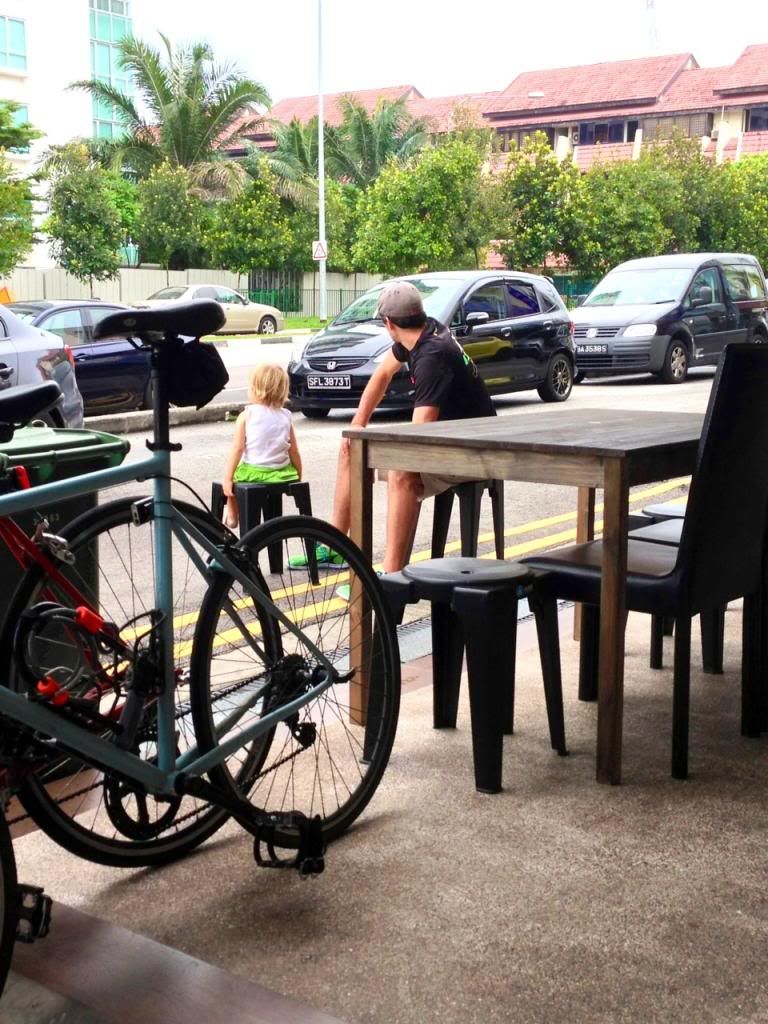 Our green tea latte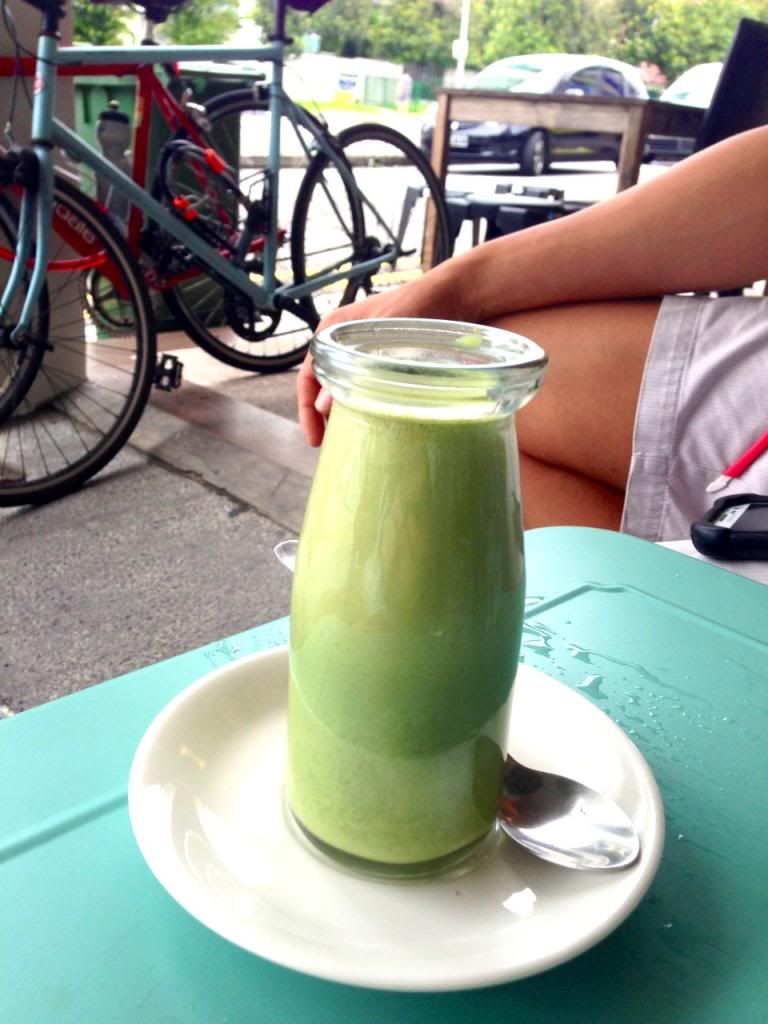 Cosy interior with warm lightings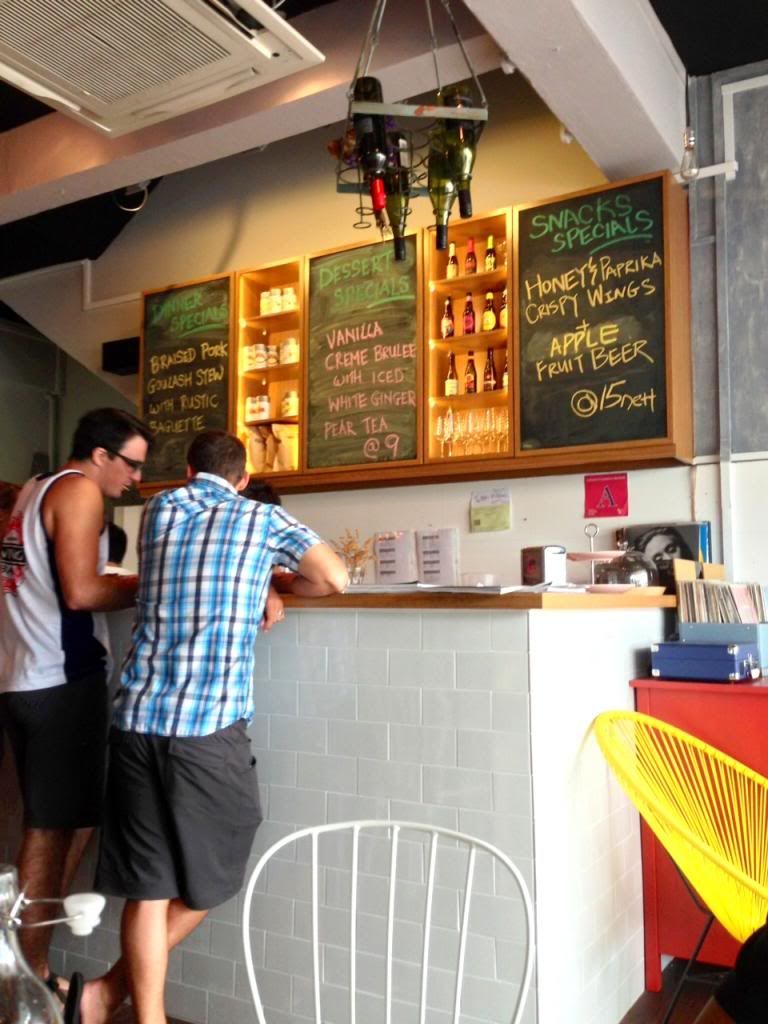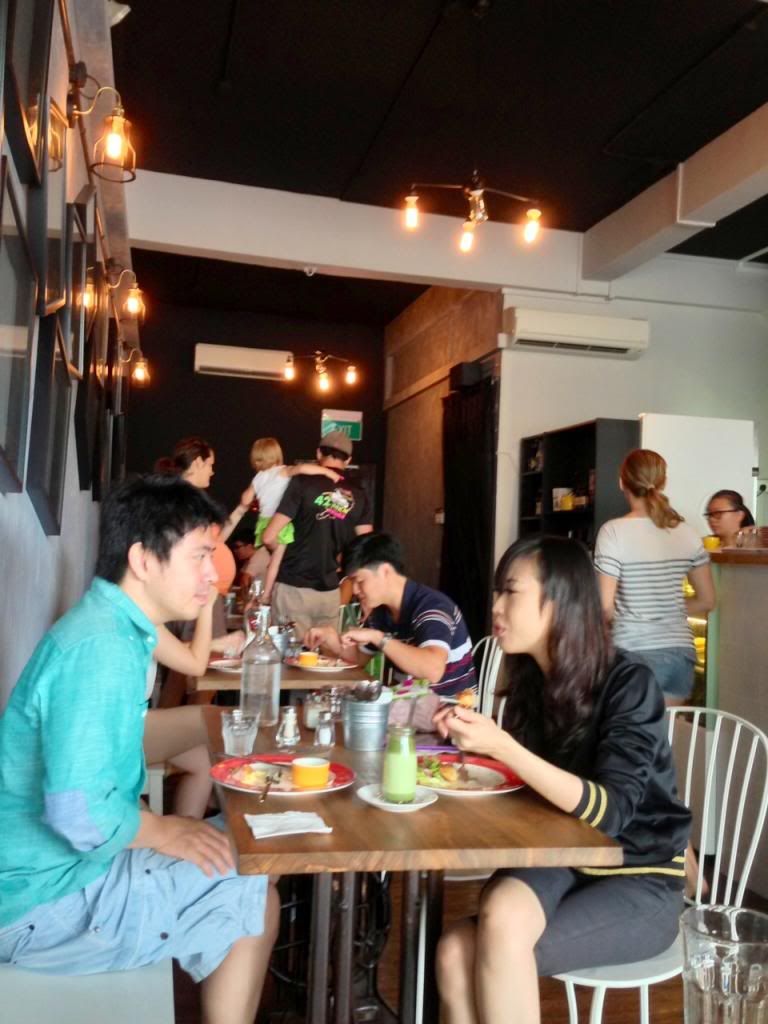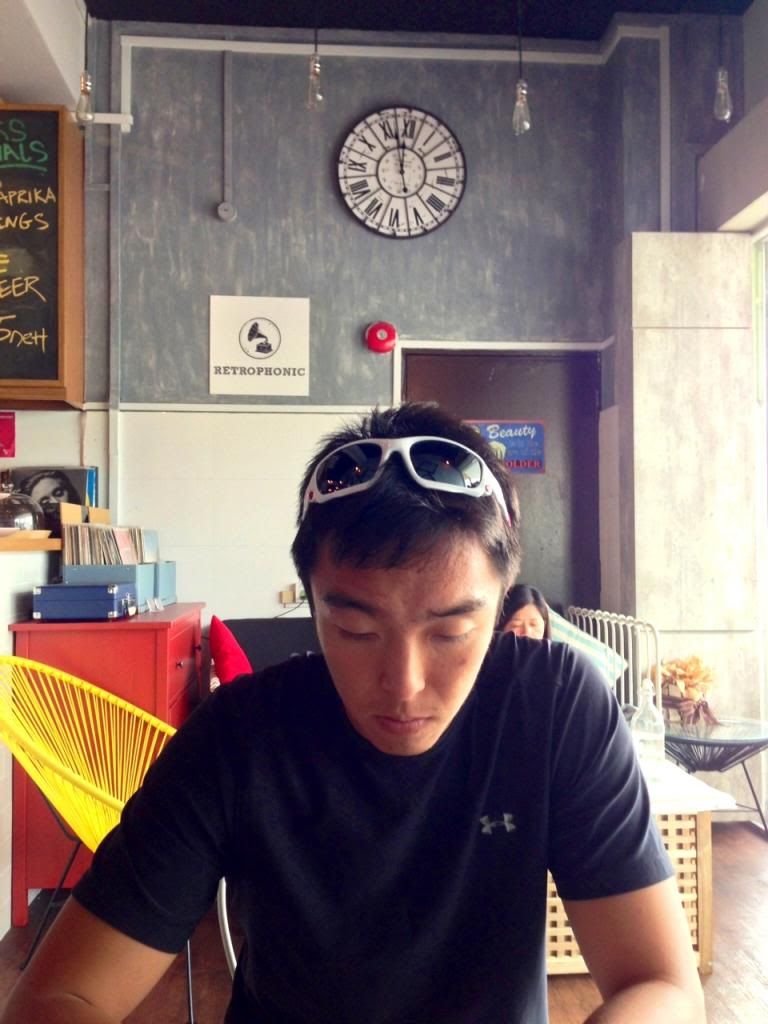 We ordered truffle fries (ate too fast so no pictures of it) with two mains!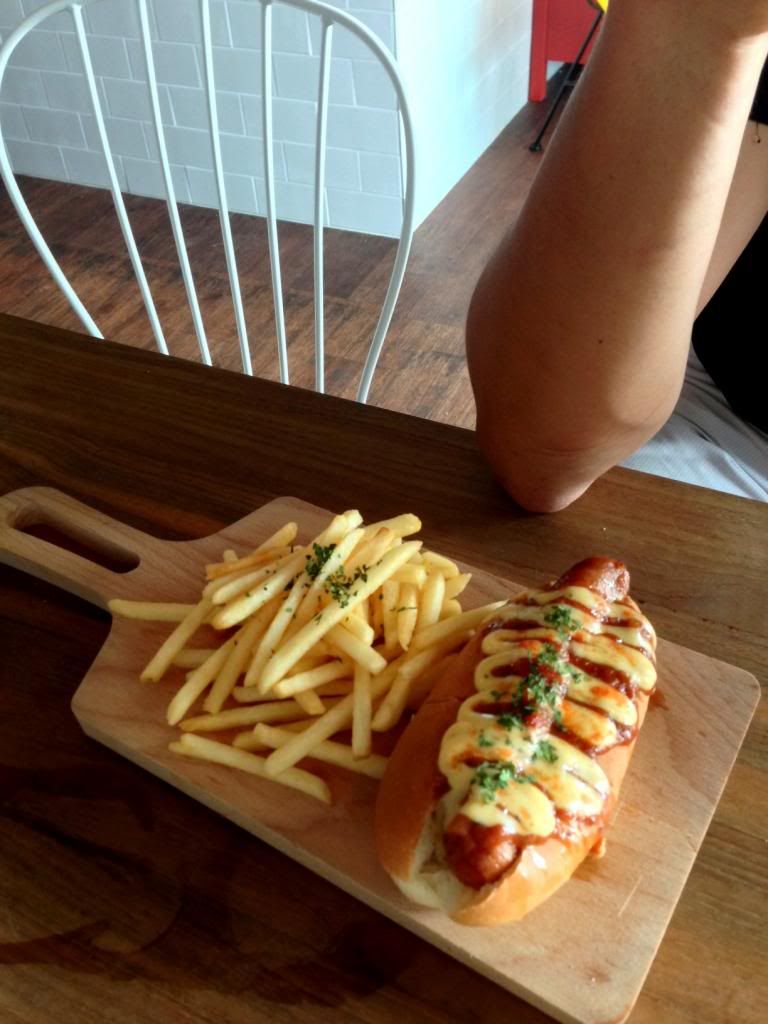 MINE. Eggs Benedict!!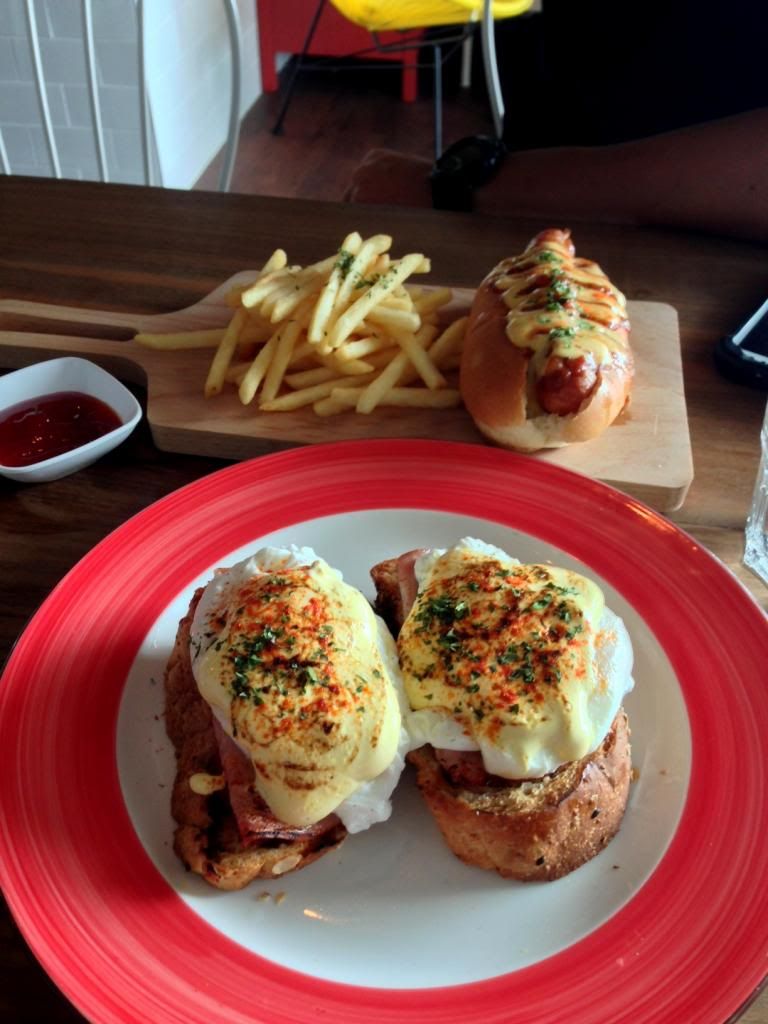 Better than it looks!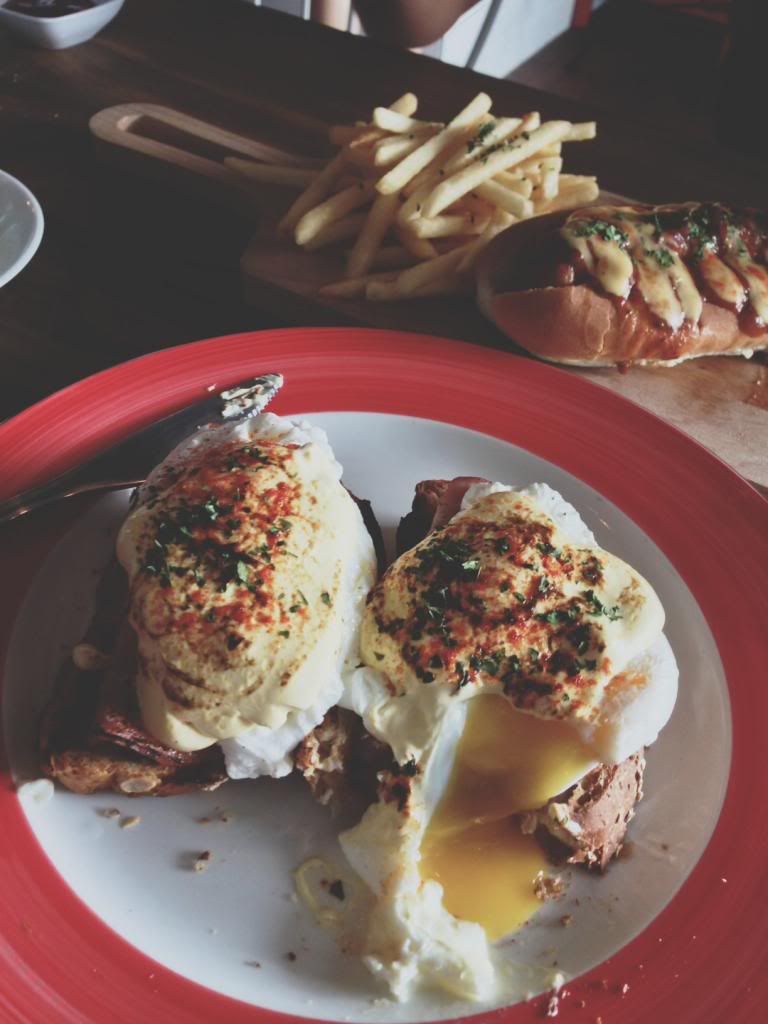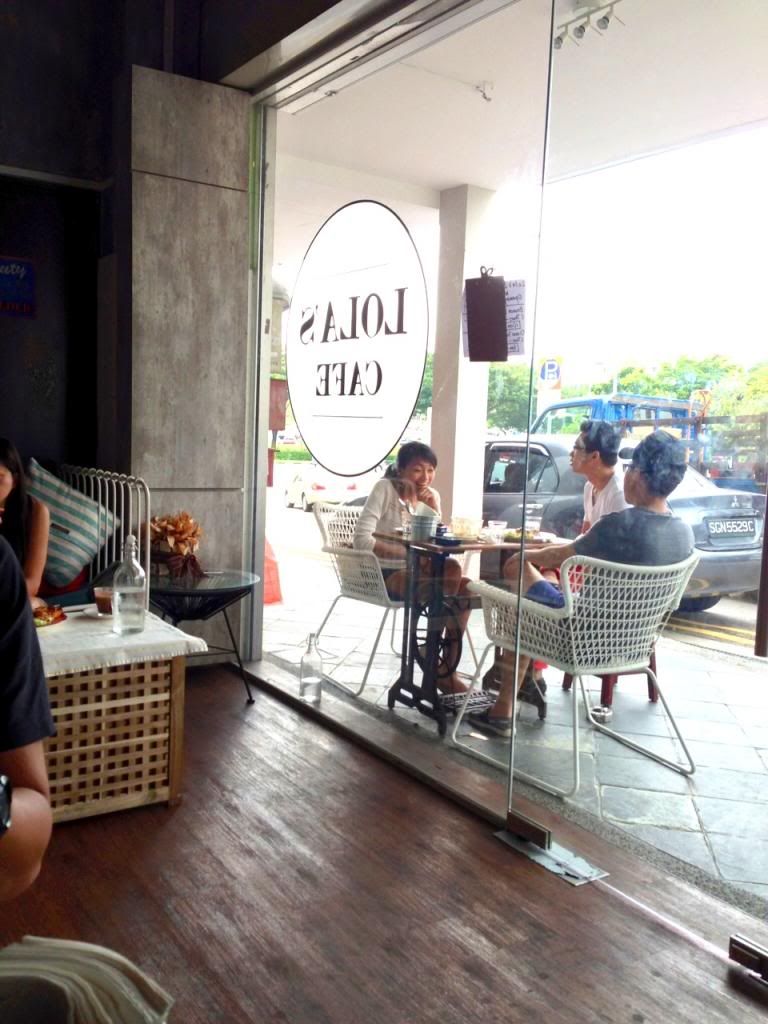 With just 25 seats available, it's better to make reservations especially on weekend.
Recent outfits and trying to rewear my stuffs more often! ;)
H&M jewelled dress // Taobao Bag // Mango Heels
KY mint top // GG>5 skirt // Newlook Heels
Bysi Top // CWC top // Newlook heels
ASOS dress// TE necklace // C&K Heels // TCL Bag
ASOS bralet (selling!)// River Island Shorts // RM bag
Dad's vest// BKK shorts // F21 top and necklace
---
My favorite place to get customized yummy cakes for special occasions - The Cream Confection. For the month of August, get 5% discount if you follow them on Instagram & additional 5% off if you "like" their Facebook page!
Email for enquiries- thecreamconfection@gmail.com.