I was reading my old blog previously and cringing at some of the entries drafted many years back.
I started blogging when I was still schooling and it became an avenue for me to rant and share my daily happenings with my friends. Those were the fun days where I blog-hop from one friend's blog to the other to leave a comment at the chatbox etc.
After graduation, I stopped blogging as it was time-consuming after entering the working world. Of course, there's the privacy issue as you could not just rant without thinking about the consequences. However, I'm really glad that I picked it up again to review clothes and share my favourite interest like fashion and sports. I have met readers who have inspired and encouraged me along the way and also sharing their experiences with me about exercising.
Right now, I'm still trying to update this space as and when I'm free while juggling with my full time job and random activities. Most of the times, the posts are done via my iphone notepad (to be transferred to the PC) when I'm on the go. I'm also trying to strike a balance between advertorials/events/sponsored posts as well as personal posts as I understand it can be very taxing to read too much adverts at one go. That's one of my pet peeve while reading my favourite bloggers' blogs as well. For advertorials or paid posts, my fundamental principle is to be fair to the client/brand that I'm representing and also to be honest to my readers by not recommending things that I do not personally like or advocate.
Also via blogging, I have made new friends unexpectedly and some of these people have became very special people in my life right now.
So thank you for reading this humble space. ;)
Mynt Shop has kindly sent me their customised bracelets which went very well with my existing armswag. That's the favourite part about accessorizing, you don't have to worry about the colours or designs clashing too much (unlike apparels) and that's the whole fun part! I love the Enchanted series the most as the charms are dainty and you can customize it according to your preference and wrist size. If you are a fan of Pandora bracelets, you will most probably like this as it's similar but of course more pocket-friendly.
The owner is friendly and the items came with generous bubble-wrap and care label. Perfect for gifts and what's not to like about unique customized pieces? Check out their website for more accessories!
Mynt Shop Enchanted bracelet with Justtangy pieces


Wore both bracelets on a Monday, with my new floral pants. Braids series comes with a woven bracelet with an anchor charm.
I absolutely adore the prints on this pants but the sizing was a little larger than the usual LB S Size. However it was comfortable so I wore it lower to avoid the trouble of exchanging for a smaller size.
Bysi top // Love Bonito Pants // Miumiu bag// BKK necklace // Zara Heels
Wore the bracelet with a SMooch wrap dress that I've neglected.
SMooch wrap dress // Mango Heels
New basic top from Agneselle. I've been hoarding lots of basics recently!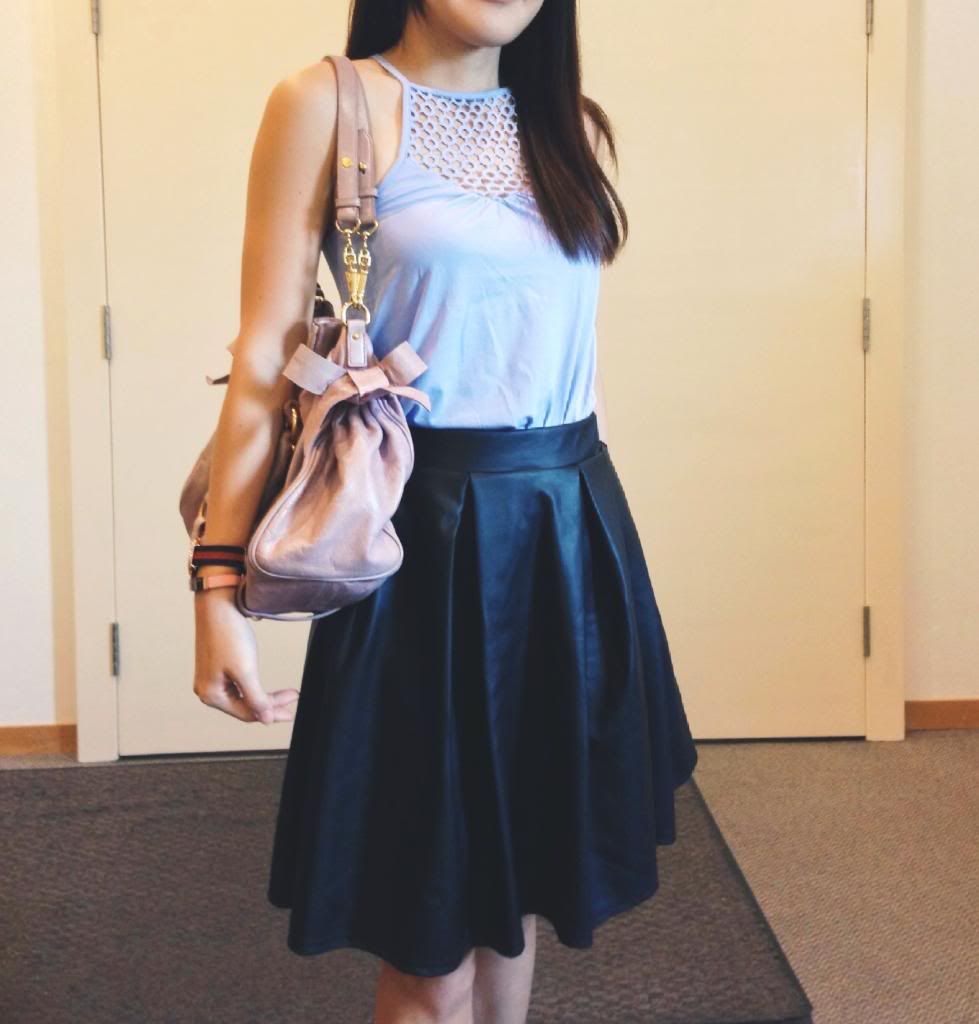 Agneselle top // ASOS Skirt// Newlook Heels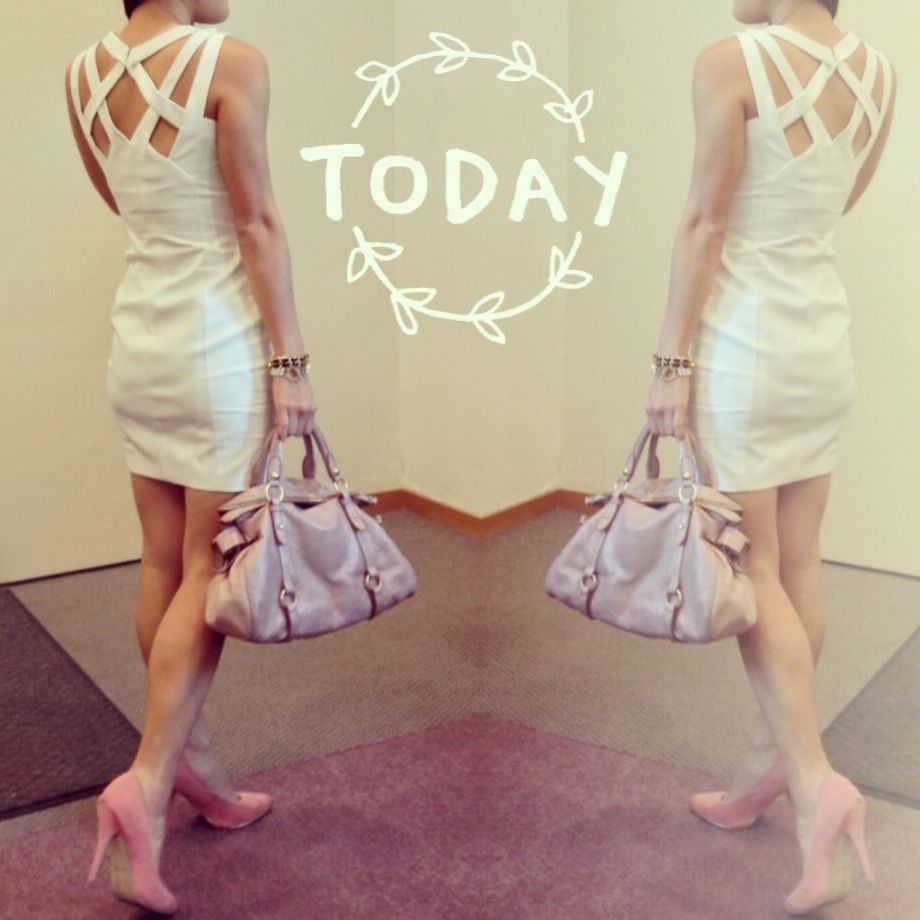 Mango Dress // Newlook Heels
Not too clear from the picture but the beads details on the ASOS dress is super gorgeous!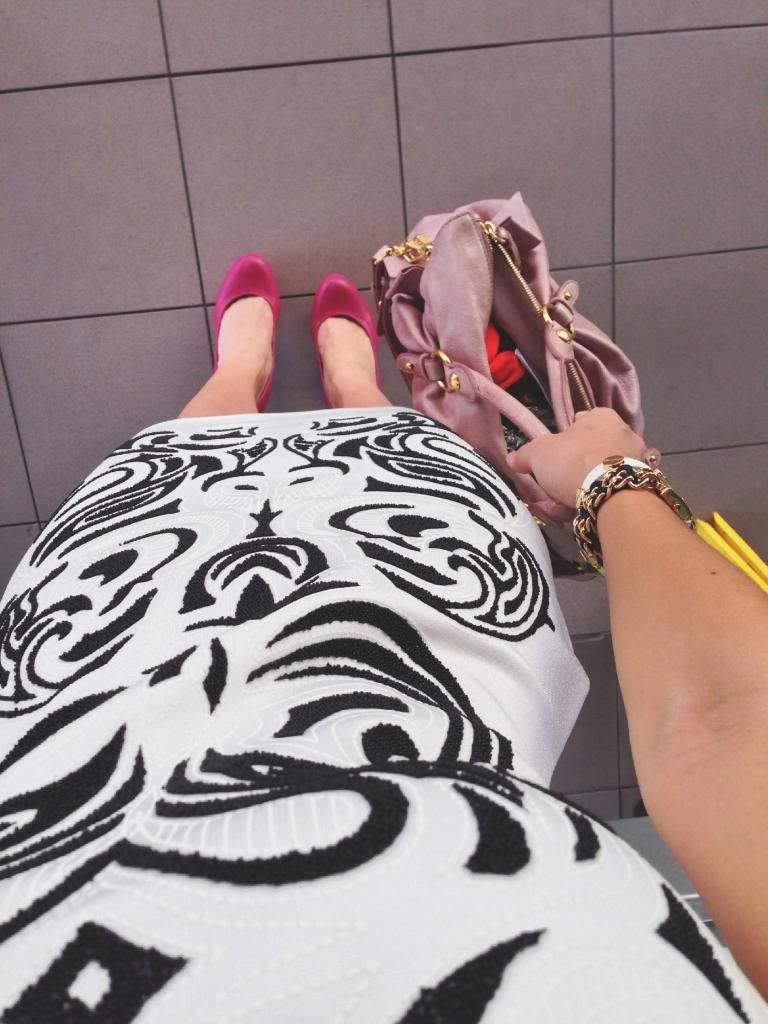 ASOS Dress // Gojane Heels
Have updated Shop@Ruffledwhiteskirt with some items. I will be posting more items when I have the pictures, mainly from ASOS!
Also, I will be having a flea this coming weekend on 31 Aug & 1 Sept at Lucky Plaza with my girlfriends, so drop by if you are free! ;)