Hello how was your weekend! ;)
I enjoyed every single bit of my events-filled weekend (me being me) and I still managed to get plenty of rest. It was the first weekend without TC around and I'm coping much better surprisingly without any tinge of emo-ness and secretly enjoying it even, doing my own stuff and staying connected with him via whataps despite the timing difference of +65 and +64. Pretty fun sending sweet messages and pictures across teehee. It's not the first time that he's away for a work trip so I'm pretty used to it and staying positive for the temporarily LDR arrangement.
On Saturday morning, I went for "Love Your Heart" 10k run at Marina Promenade and it was really enjoyable doing my bit for charity via my favourite activity. The weather was extremely good (thank god) to make up for the last cancelled run. More about it in the next post!
So on his last day, we had the whole day to ourselves for some pat-toring before I sent him off to the airport. Days like that where it felt like our first date made me fall in love with the same person over and over again.
In our checkered couple wear, pretty unplanned since it's the only decent casual top I had at his place haha.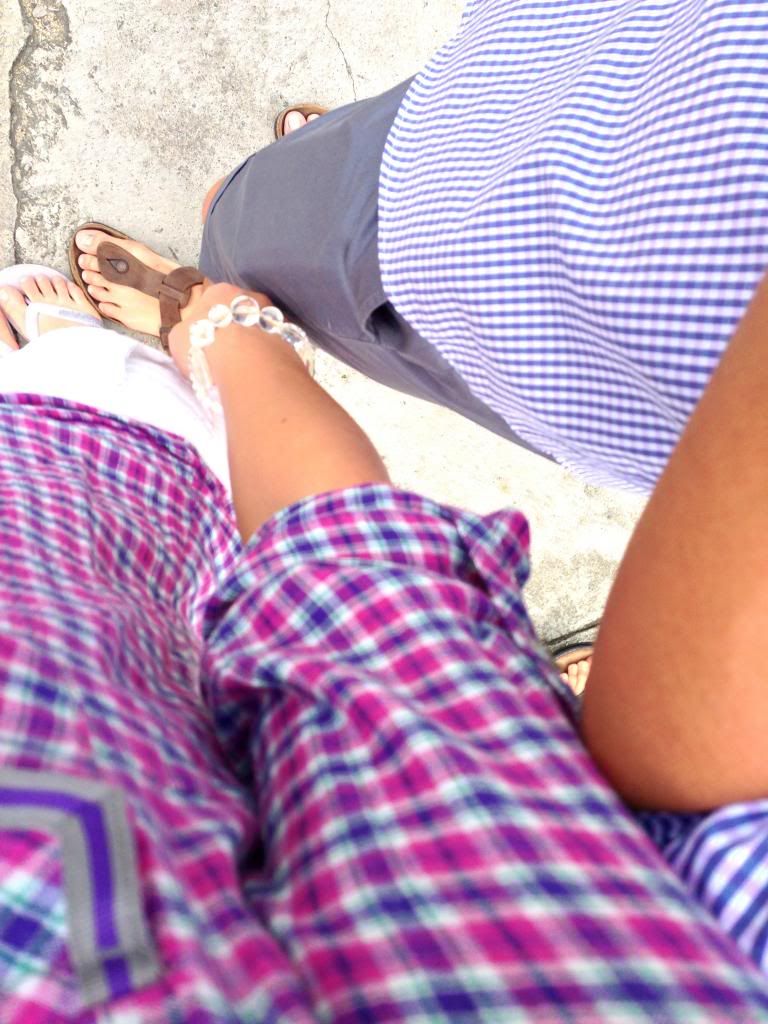 Our brunch date at Symmetry, located at Victoria Street.
Symmetry
Address #01-01, 9 Jalan Kubor
62919901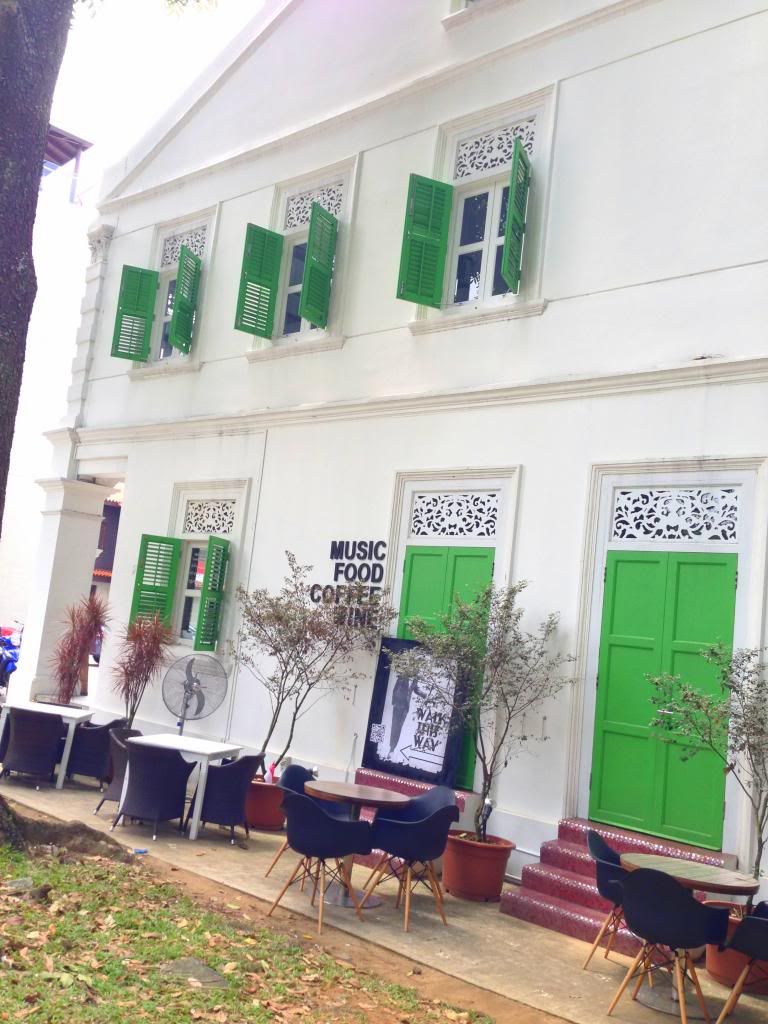 As it was on a weekday, we managed to get a quiet corner at the side of the corner and I'm in love with their window display.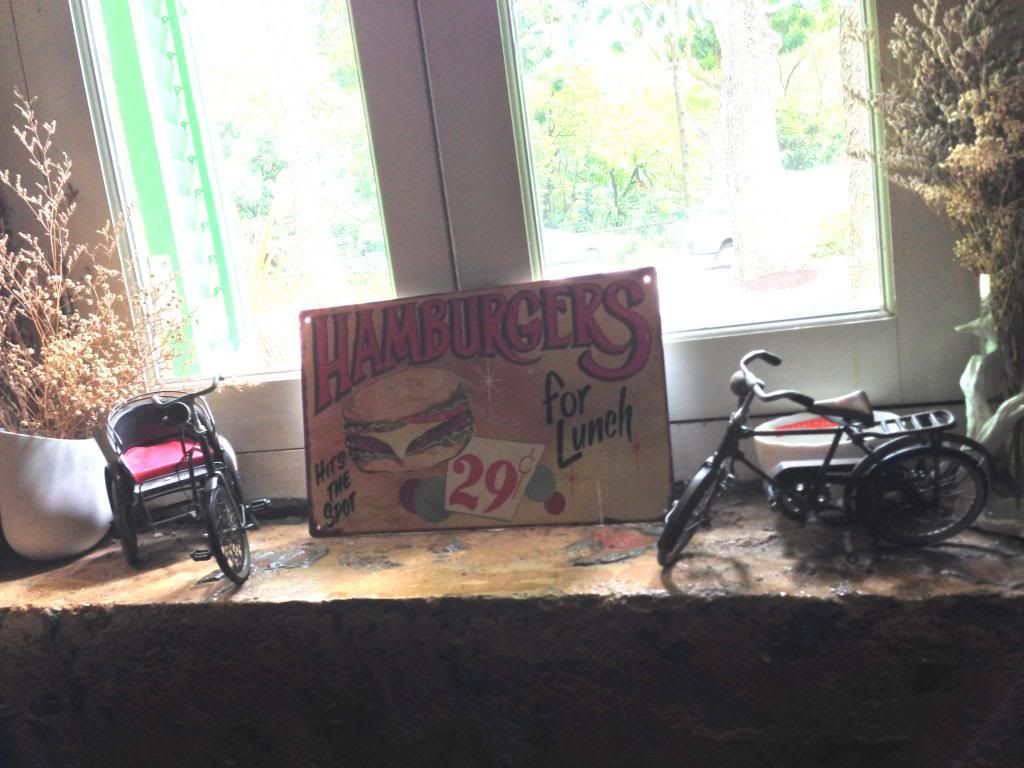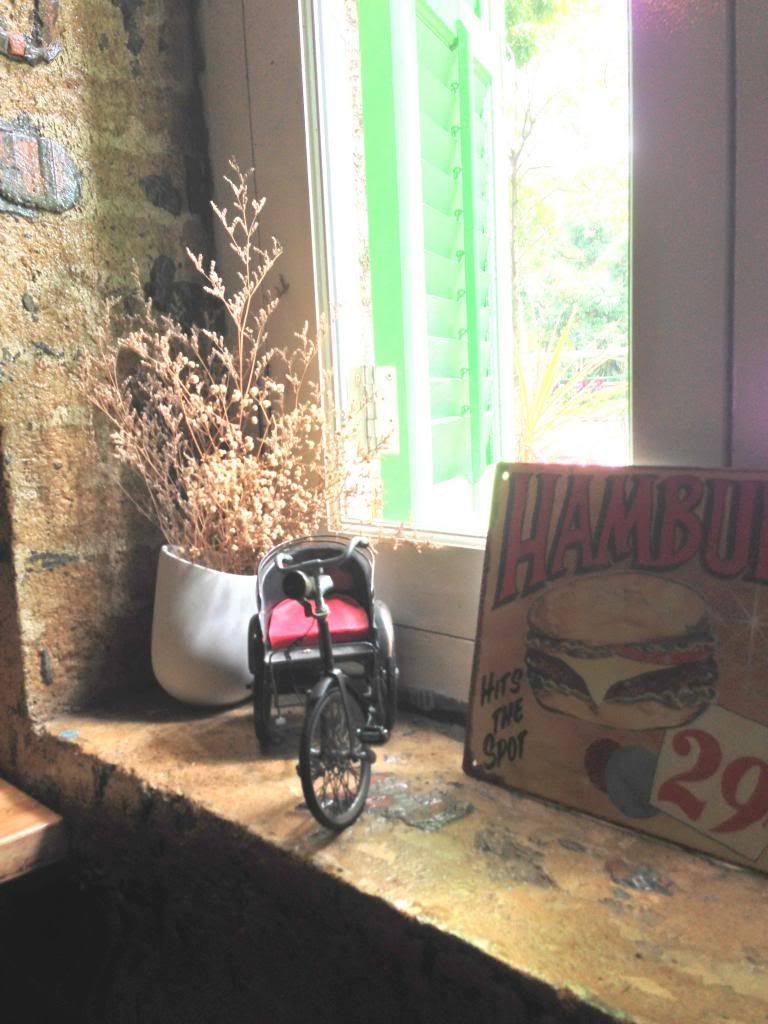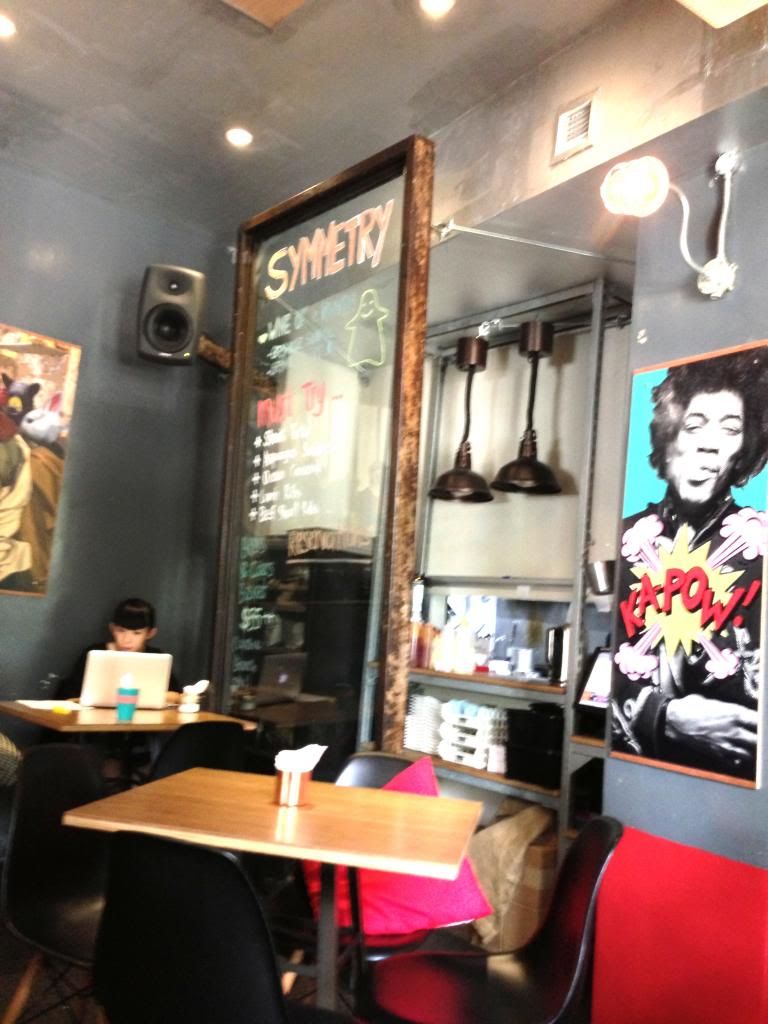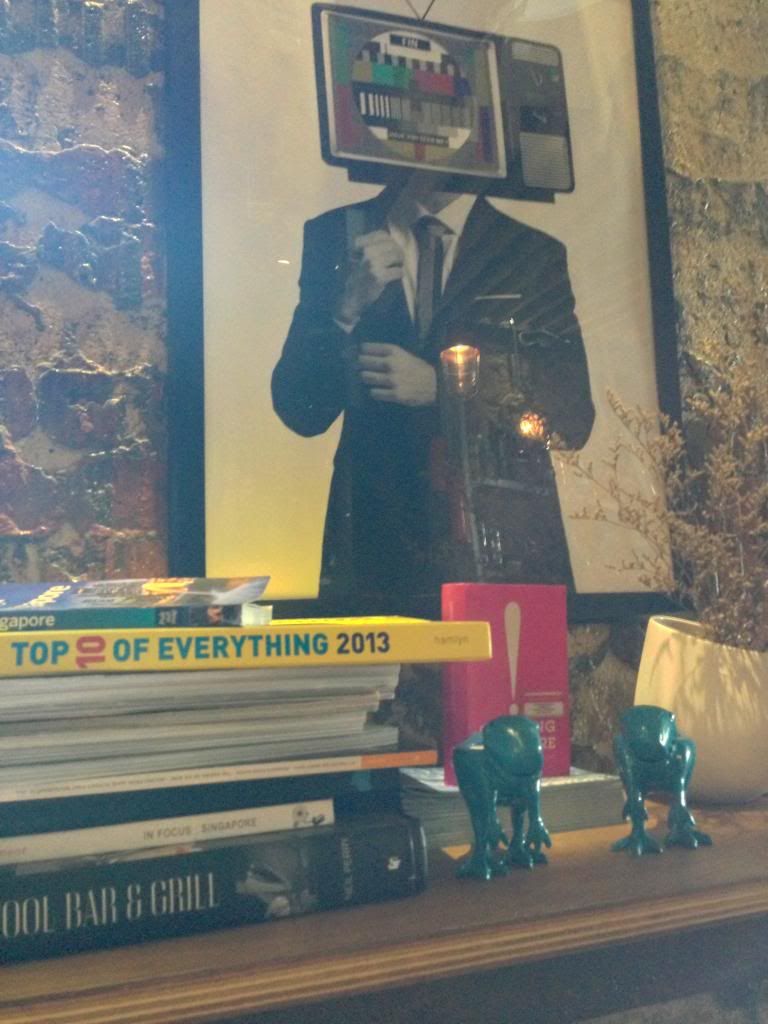 Quirky cafe and nothing not to dislike, with its asymmetrical interior and decorated with various interesting items. It's one of those cafes that I wouldn't mind chilling out alone with a cup of cuppa on an off-day.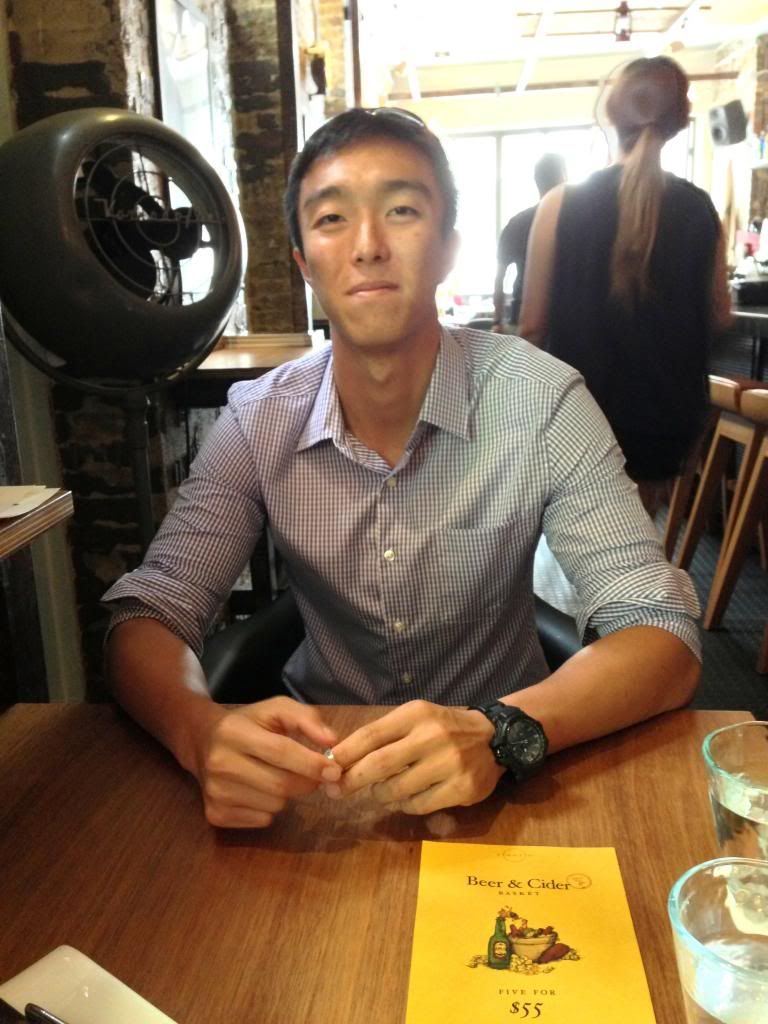 Our mains and I had the truffle eggs to myself. Personally I like it better than The Coastal Settlement Big Breakfast set! His salmon sandwich was pretty good as well.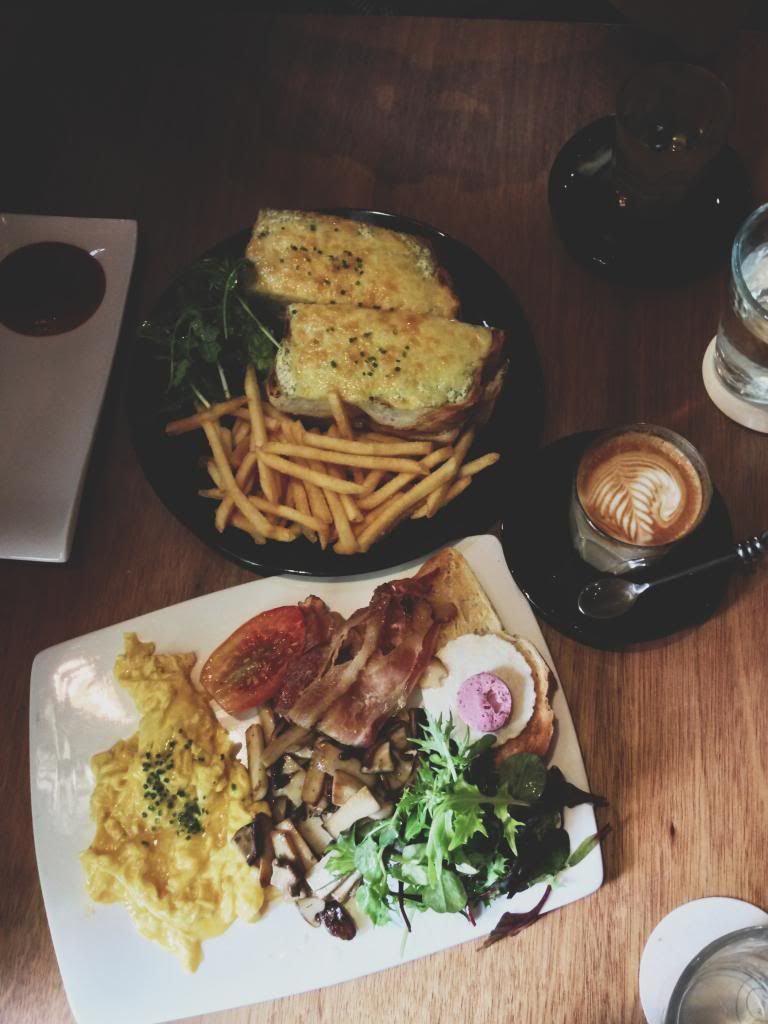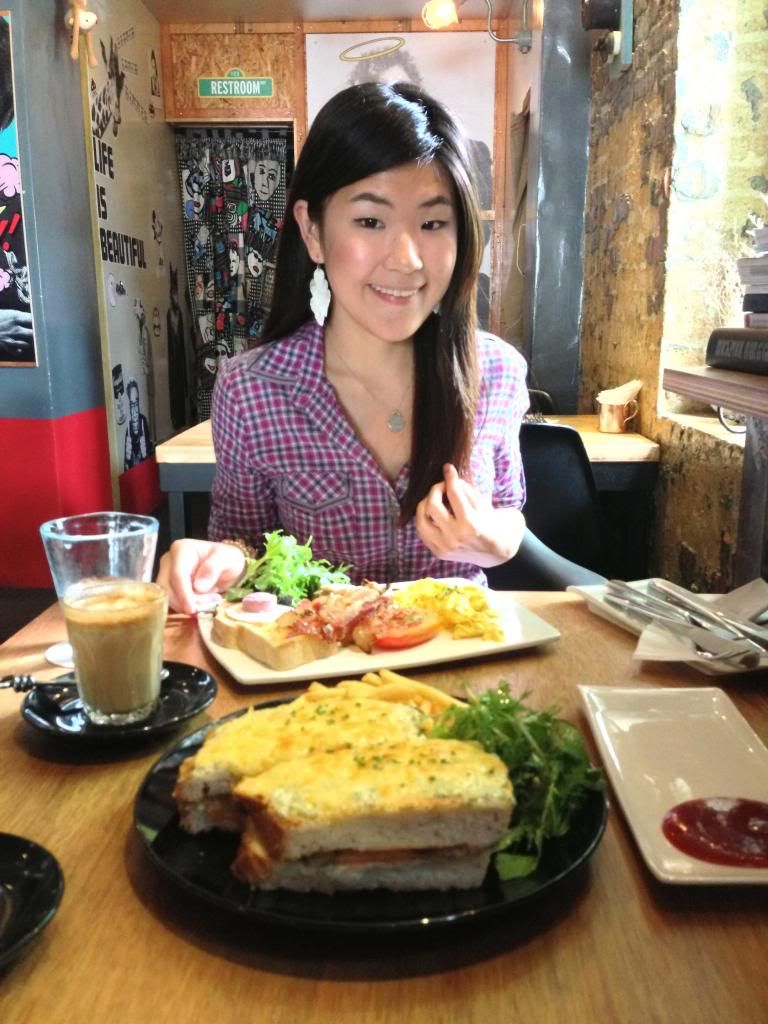 The last shot at the airport ;(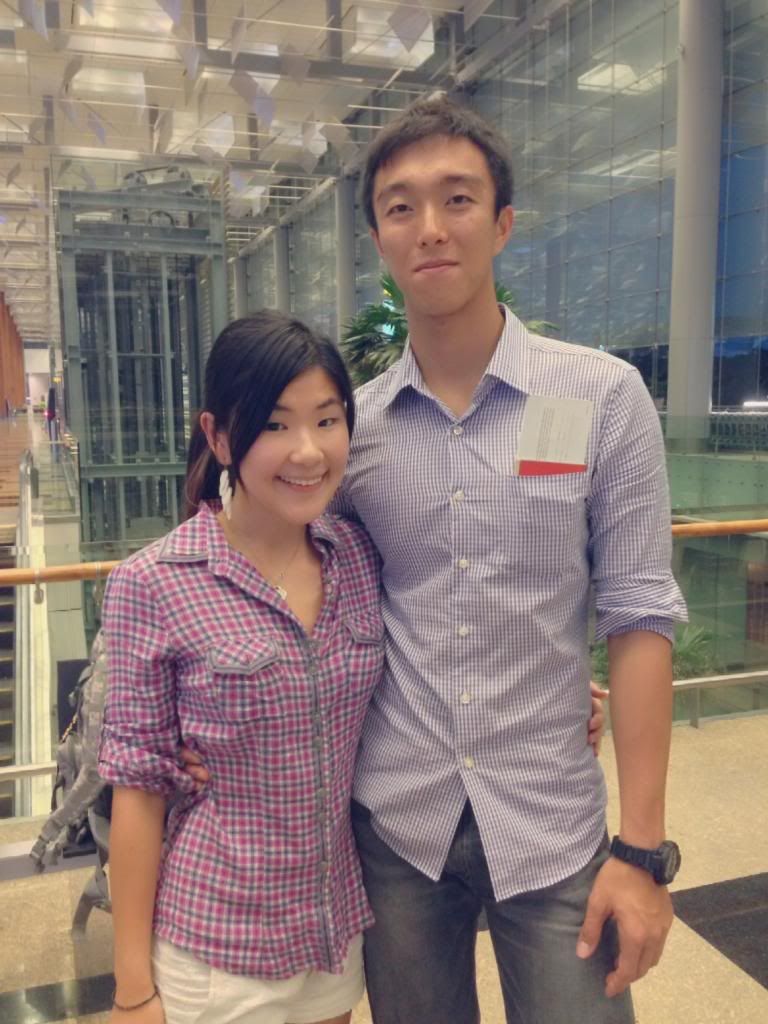 Some hot yoga loving in the morning which I'm addicted to recently. The post-shower and post-stretch feeling is exhilarating enough to pull me from my bed at 8am. I've been running alot so my hamstrings are really tight and yoga helps to loosen them alot.
Wore the LB's black knot maxi which KX loan it to me that I feel like hunting every colour now because it's so easy to wear! Any sellers?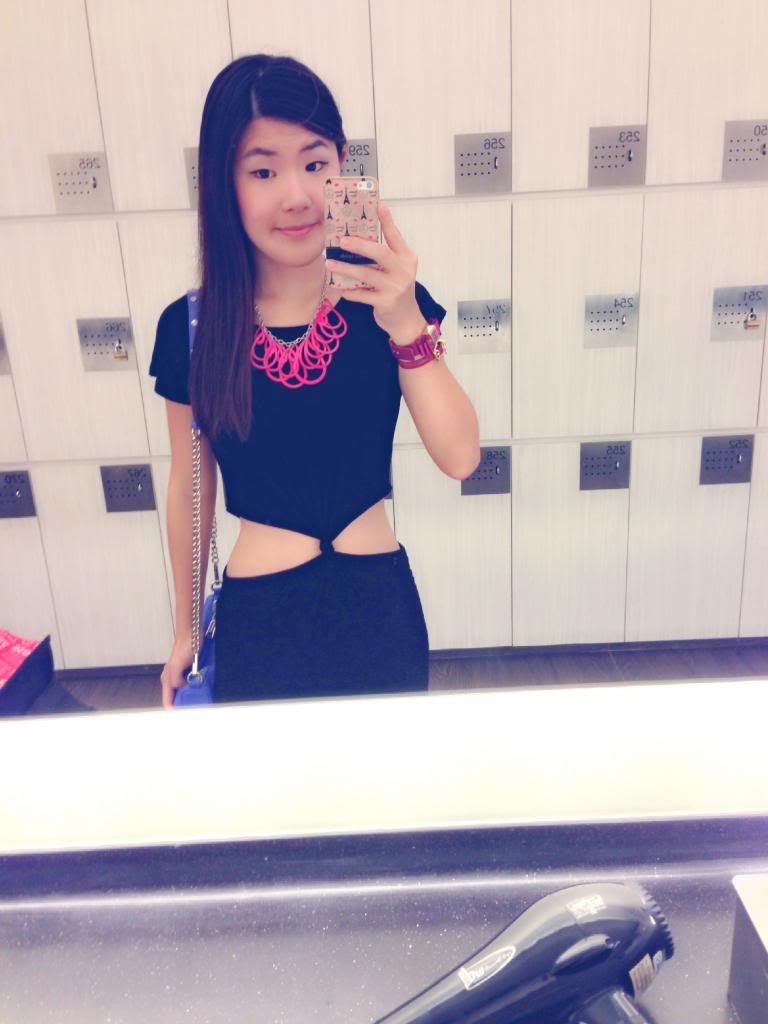 Went for Char's FIRST birthday party on Sunday. I've known her for ages and she has always been very private, definitely not the sort to host a party. She shocked us with her announcement one day on whataps. It's so enjoyable that 3 hours flew like that ;)
Food For Thought
8 Queen Street
Opening Hours Tue - Sun 11am to 7pm
The desserts counter along with tiffany blue balloons was fabulous and yes, everything shown is hand-made. How creative!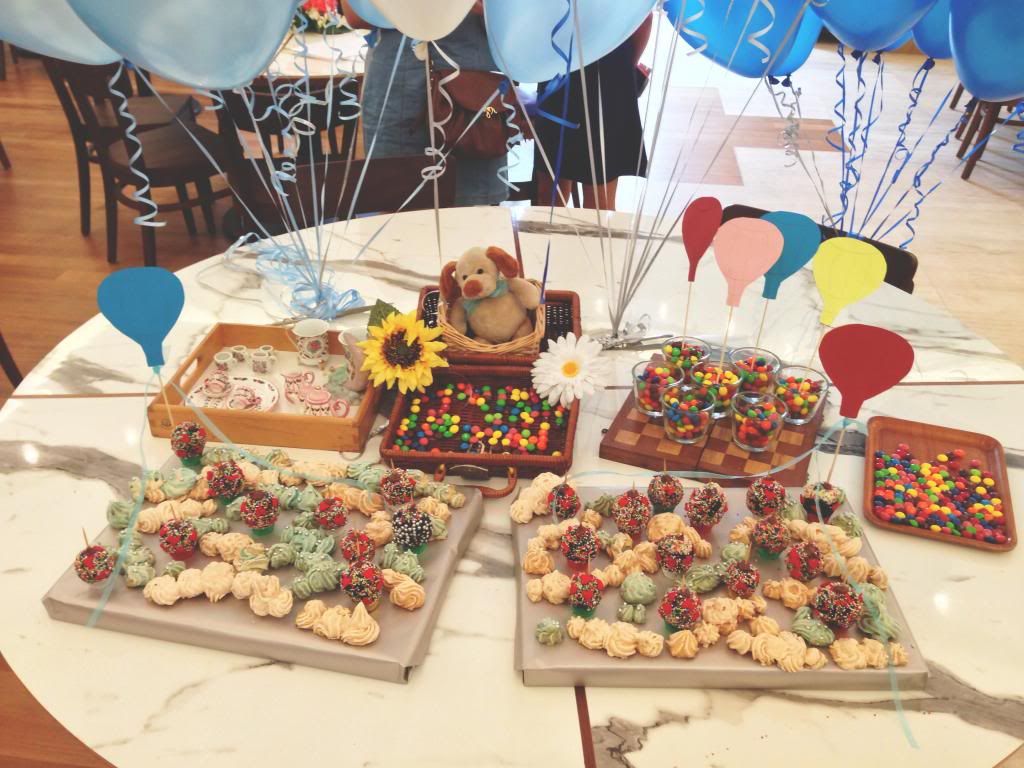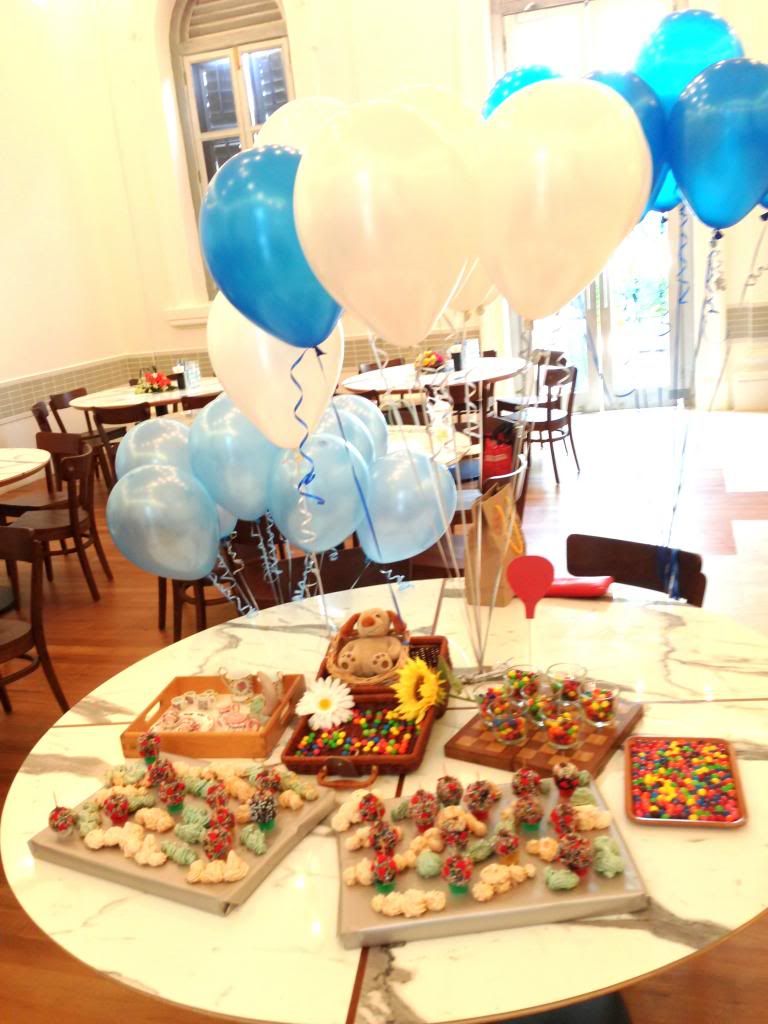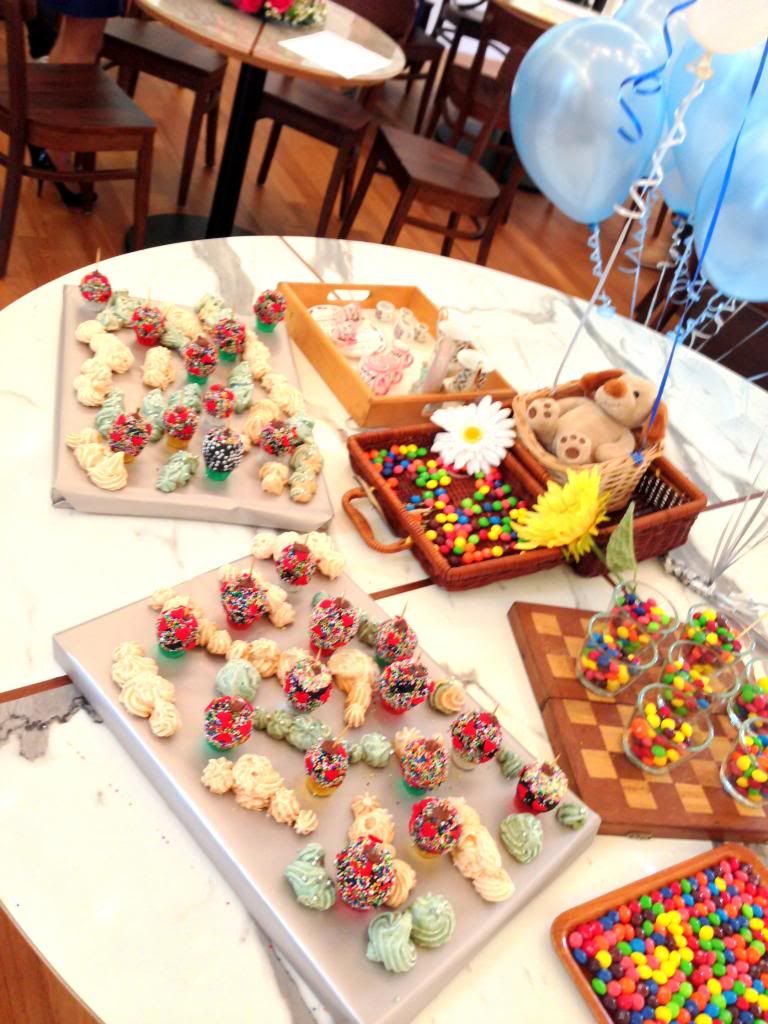 The perfect backdrop to camwhore against hahaha.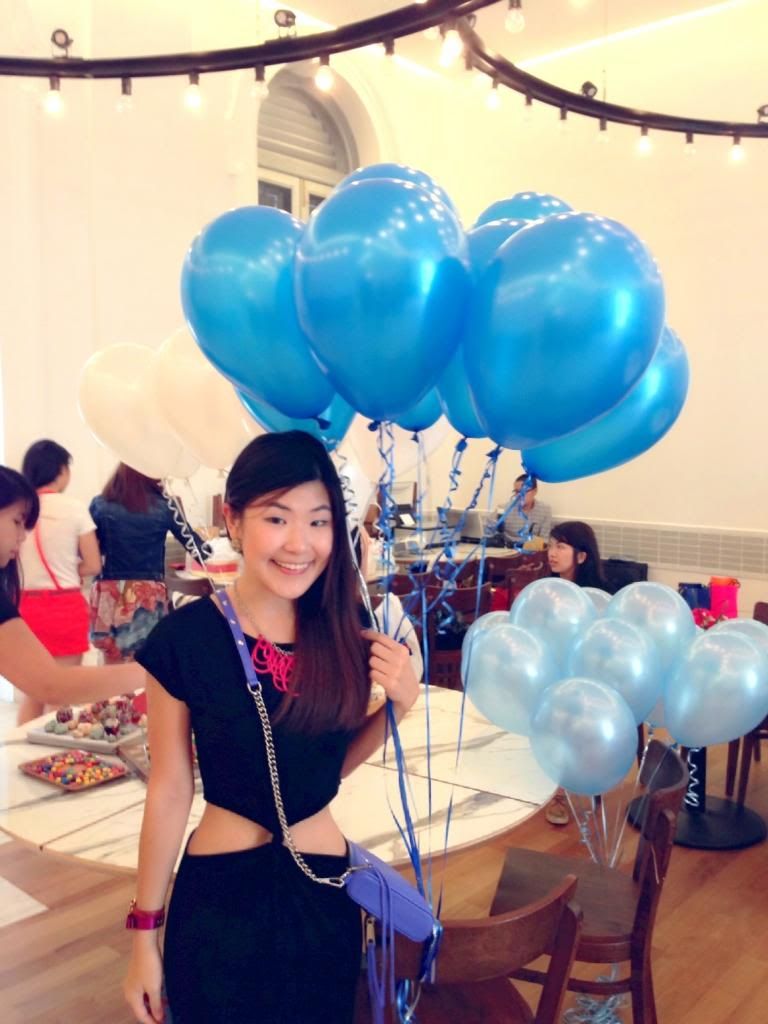 We conformed to her colour-blocking theme and came with cut-outs coincidentally!
Not forgetting the excited birthday girl giving her FIRST speech and getting married next year! Same month too whoopee.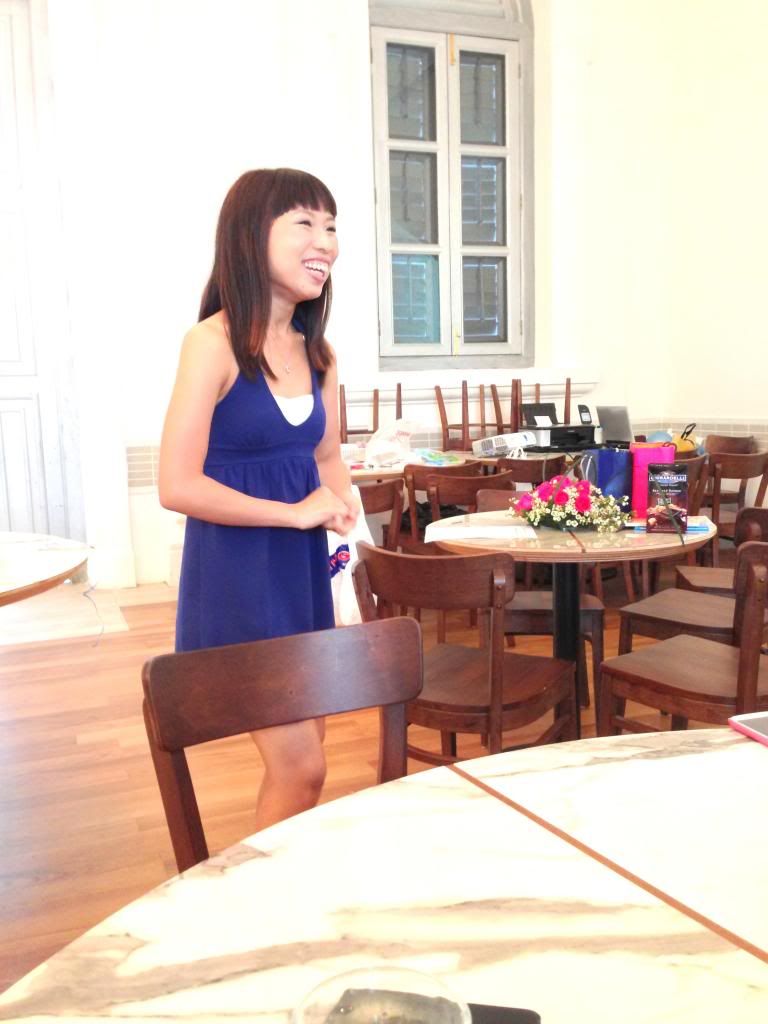 With the pinkies girls whom I've known for almost a decade and my constant in life. Pity the rest couldn't make it and it's so hard to gather everyone together since it's a big group. They have seen me through my crazy, schooling and nerdy spectacles days.<3
This was the last picture I took before my handphone went dead and it happened to be the picture of her cake teehee. Her theme that day was "When I grow up I want to", very childhood like, just like her pretty birthday cake that reminds me of the movie "UP".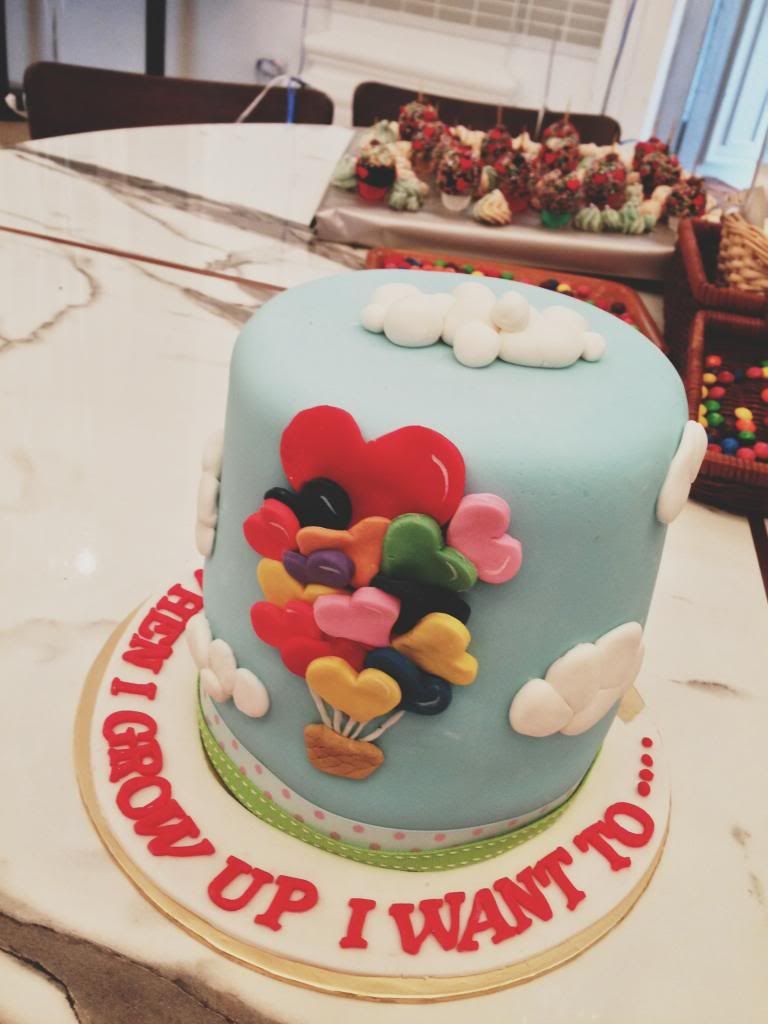 Never stop believing and dreaming, even when you grow up.