Introducing an online shop today - Simply Spruce which stocks up casual and chic pieces for you girls out there.
When asked to pick an item by the lovely owner, I resisted the usual printed dresses and decided to choose this
Alexie Utilitarian Grey Romper
for a slight change of style.
There's nothing not to like about casual and fuss-free rompers except for the toilet issues, which is the main reason why I seldom wear them. Also, I have a long torso so the cutting of the romper is extremely crucial so as not to look like an over-grown kid. However when I received this piece at my doorstep, the grey piece is chic enough to wear it out for my brunch date out the next day.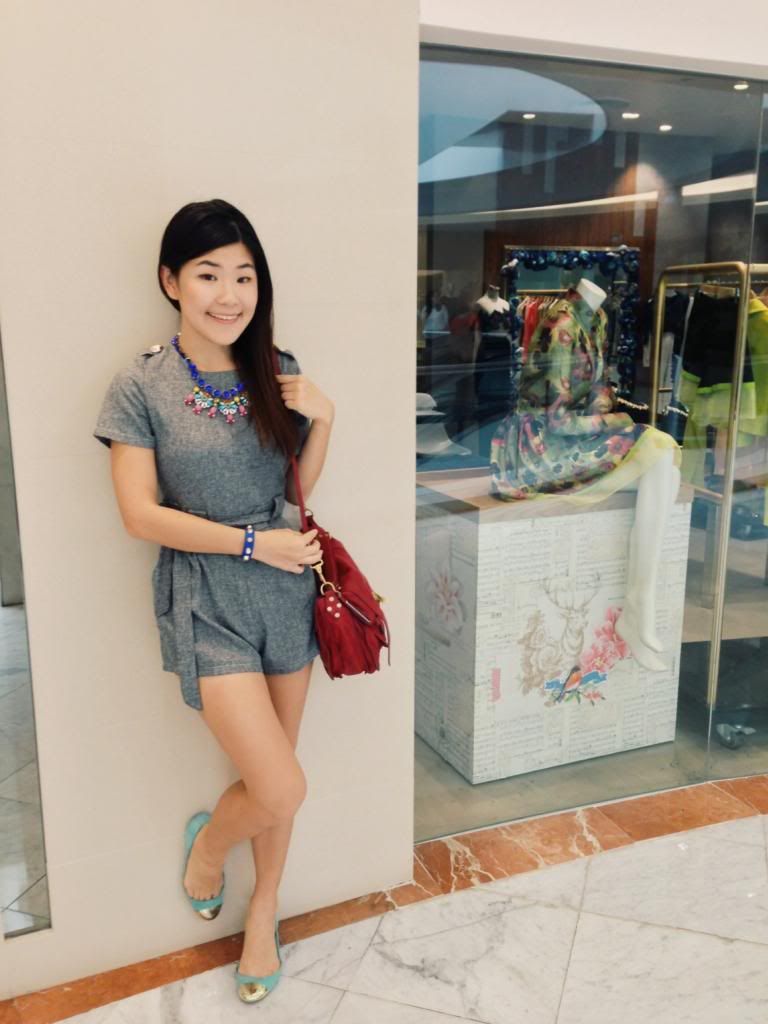 This was how I paired it that day with my bright accessories, my usual style. It looks like tweed from afar but it's actually thicker cotton which gives it a structured look. It's not the usual flimspy cotton and yet it's still fuss-free (no ironing is required) and suitable for our local weather. Thumbs up!
Initially, I wanted to pair it with my nude wedges but the romper is on the short side for me which ends just below the butt area. I'm 163cm so the length should be suitable for girls 162cm and below. It comes along with a detachable sash and belt hoops, so no worries about it not being flattering for the figure.
Comes in one colour - grey only and this would be a wardrobe staple for you to accessorize according to your mood!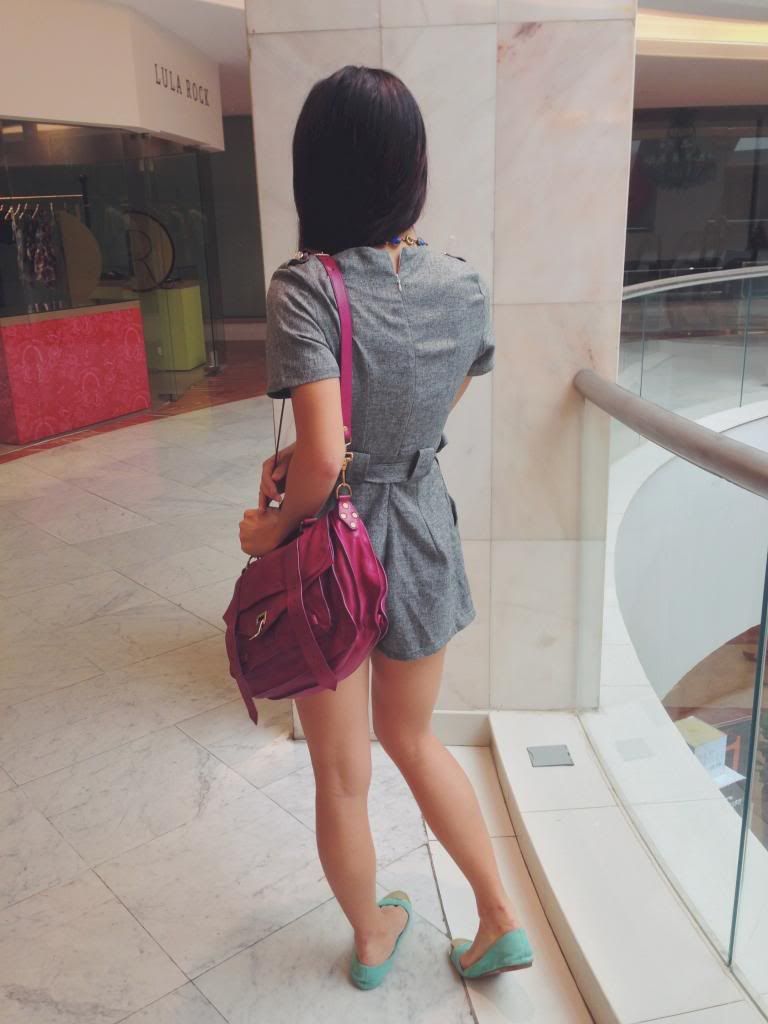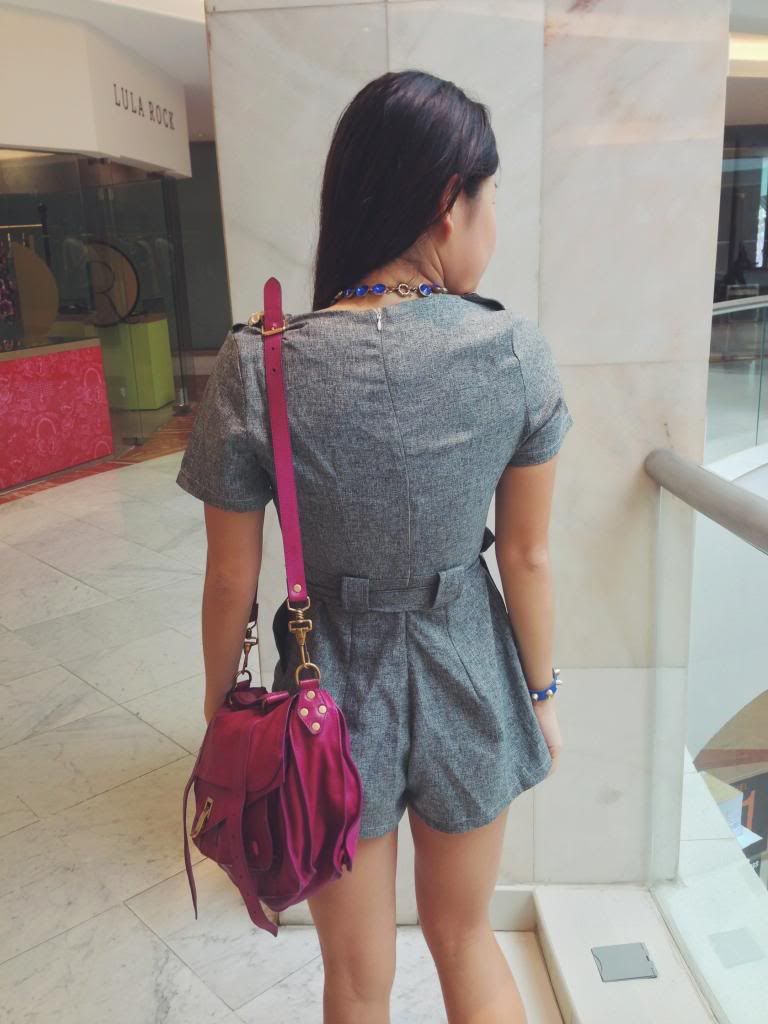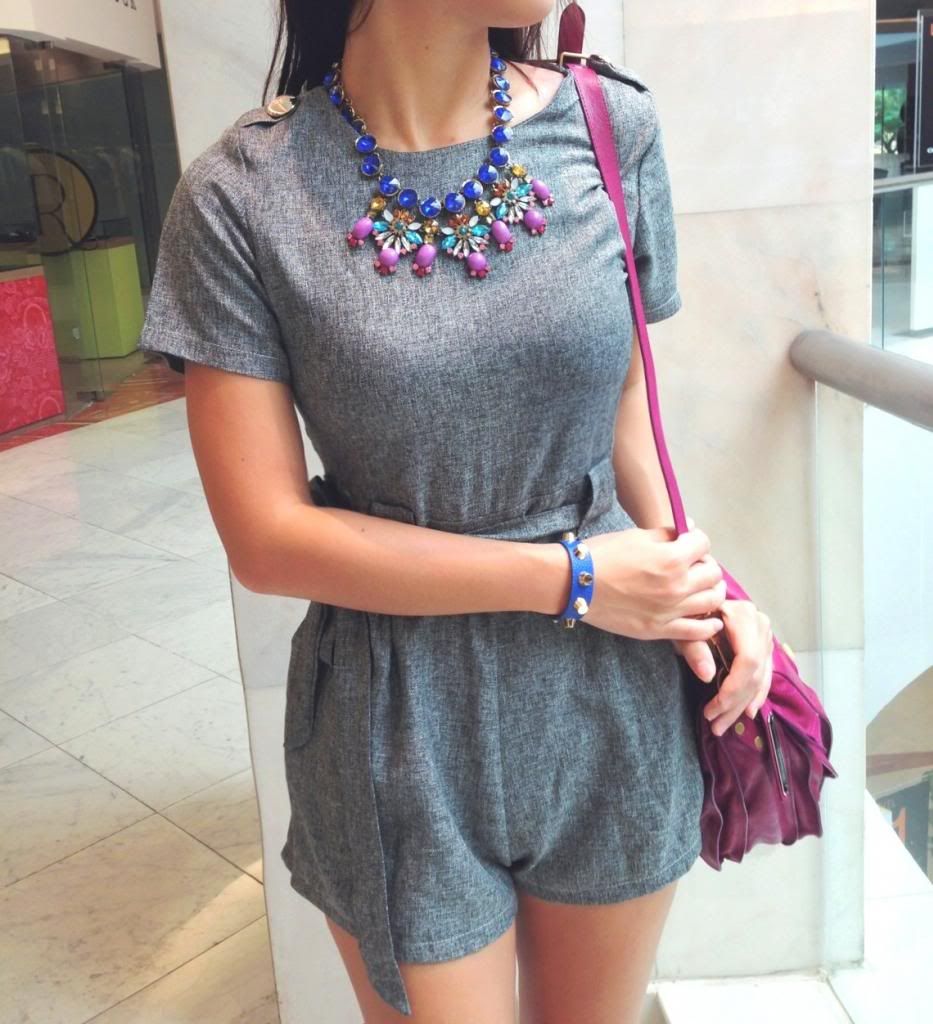 And of course, pretty apparels go with yummy food and this piece is tummy-friendly! No prize for guessing where this lovely cafe is with its famous truffle fries!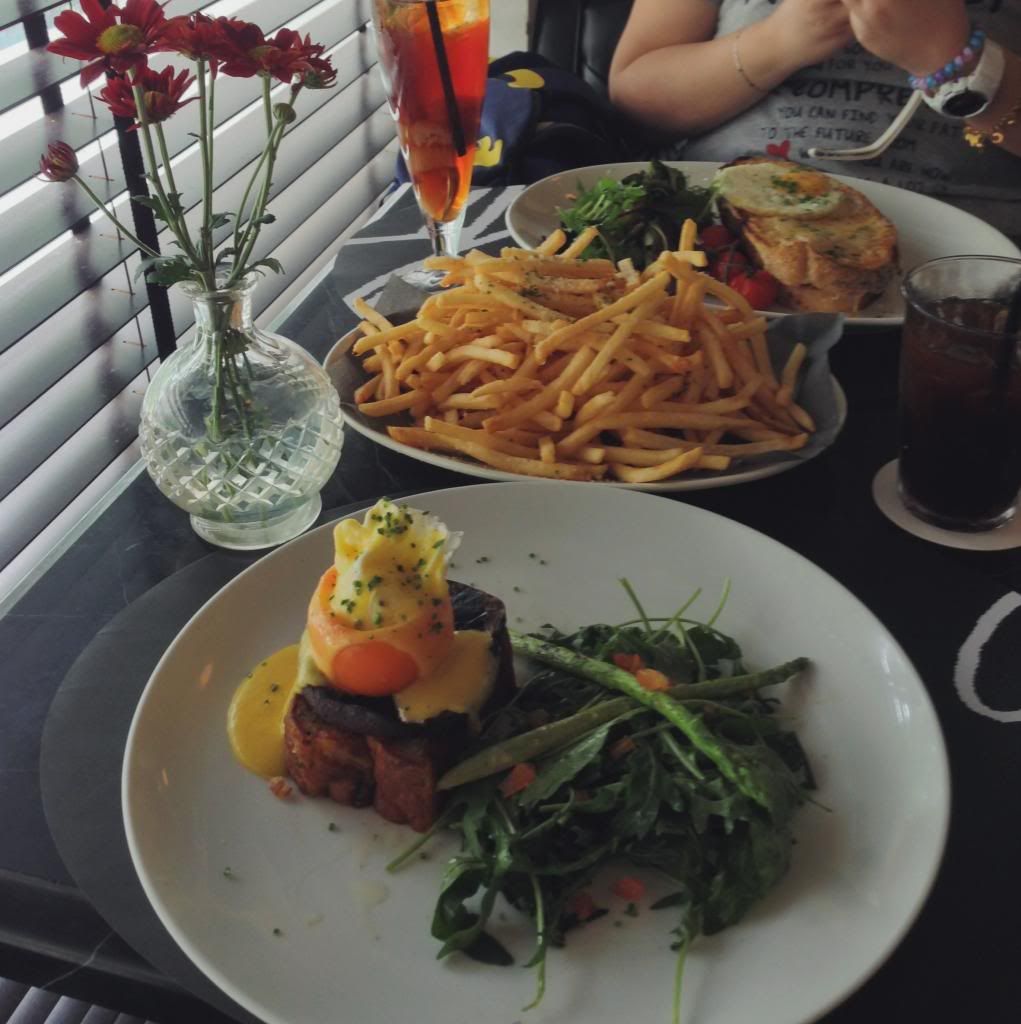 Banana caramel dessert, so sinful yet delish!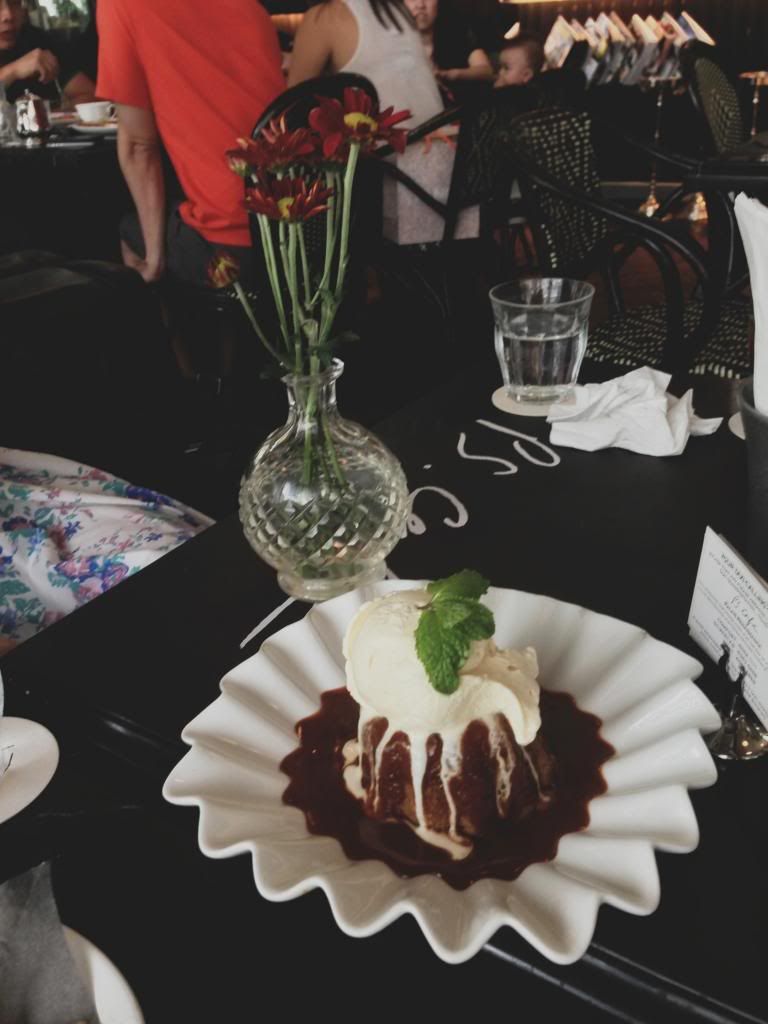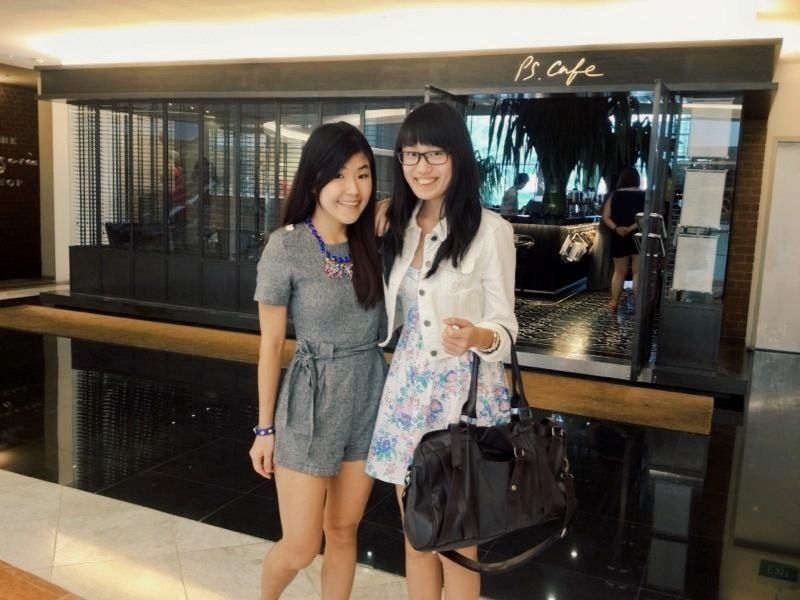 Instagram - @simplyspruce
Key "yingtianSS" upon checkout to get $2 off the bill.
**The code is valid till 16th Sept (Mon).