How has September been for you? Fab start to the last quarter I hope. I didn't realise that my last post was end August till I randomly logged in just now haha!

It's 2.30am while I'm typing this right now and I'm FINALLY done with catching up on my blogging deadlines. -insert peace sign- Interesting topics so do check back next week for more! Also it's the happiest Sunday ever because TC is finally back after a month of counting down. Greeted him with a shy hug at the airport earlier on and it felt really silly with my heart pumping so hard while searching for a familiar silhouette at the arrival hall. Honestly, a month didn't seem that long because my month has been really packed.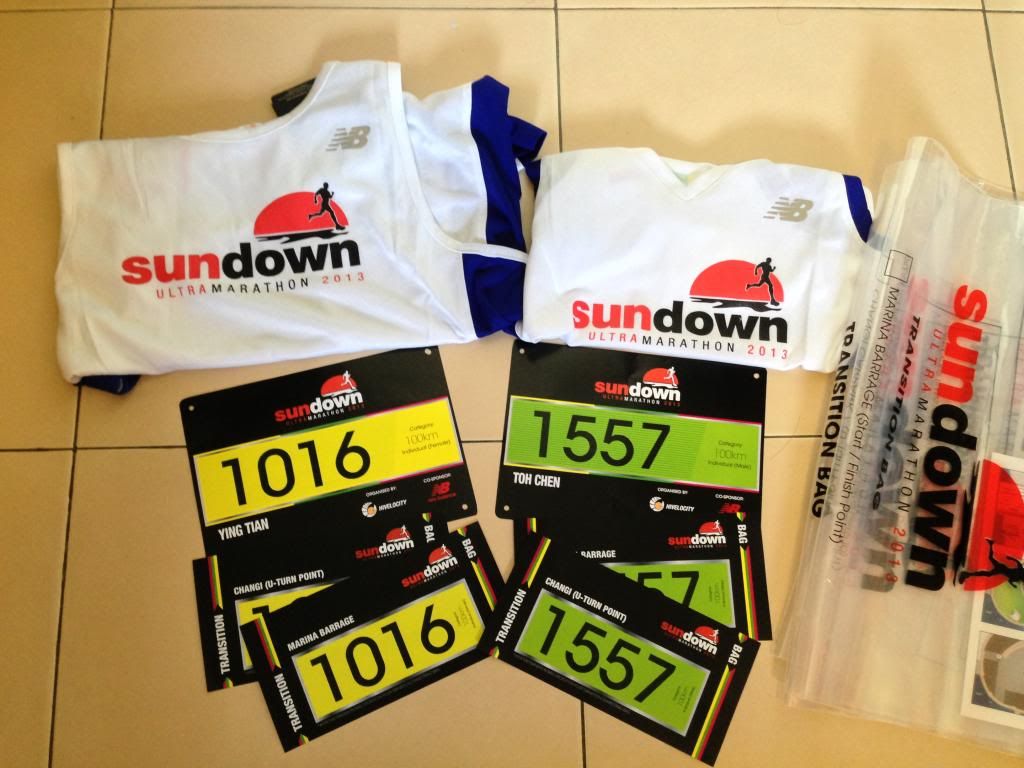 Sundown Ultra is coming up in 6 days and I was going
through the racepack guide, looking at the 50km x 2 routes and trying to familiarize myself with the numerous pit-stops. The exciting part was the 5 stops with finger food, caffaeine and fuel to continue, with transition race packs like some amazing race. I hope there's sushi and hotdog buns! My parents were surprisingly supportive and have offered to support me at the 50km U-turn mark where TC & I would be taking a quick shower to change our clothes/shoes. The support from my family and close friends mean alot for me to take that leap of faith and hopefully my mind will take me through the 18 hours of distance to reach the buffet spread at the ending point. Now you know how much I love food hahaha. #iovefood
Still, I'm enjoying the entire training process so far and that to me is important as I doubt I will train so hard for anything like that in future. The night runs have been therapeutic especially after a long day of work while getting greeted by the sunrise in the morning kick-starts the day. For this week, I will just take it easy, nurse my flu & perceptual sore throat, do more yoga, drink more water and of course, carbo load! Crossing fingers for good weather this weekend please.
Also, I had two days of flea market last weekend at Lucky Plaza. It was really tiring especially when weekends are meant to be relaxing but I was glad to clear most of my clothes to make space for more. For those who are asking, personally I felt Lucky Plaza is a good place for fleas as sales was better then the previous Scape and Holland V. The crowd can be really overwhelming as well! However don't expect to sell anything for more than $5 for clothes or $10 for accessories.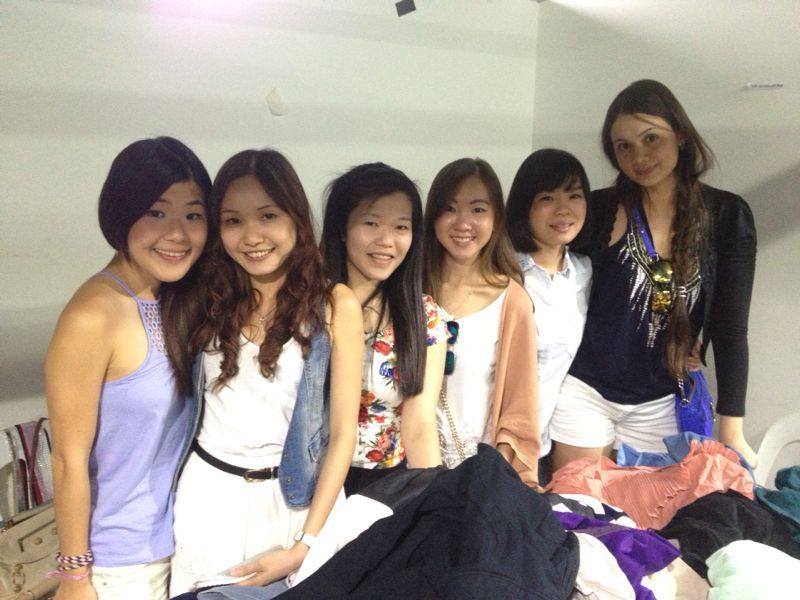 Some outfit pictures as well ;)
Mango striped dress // GG>5 cobalt heels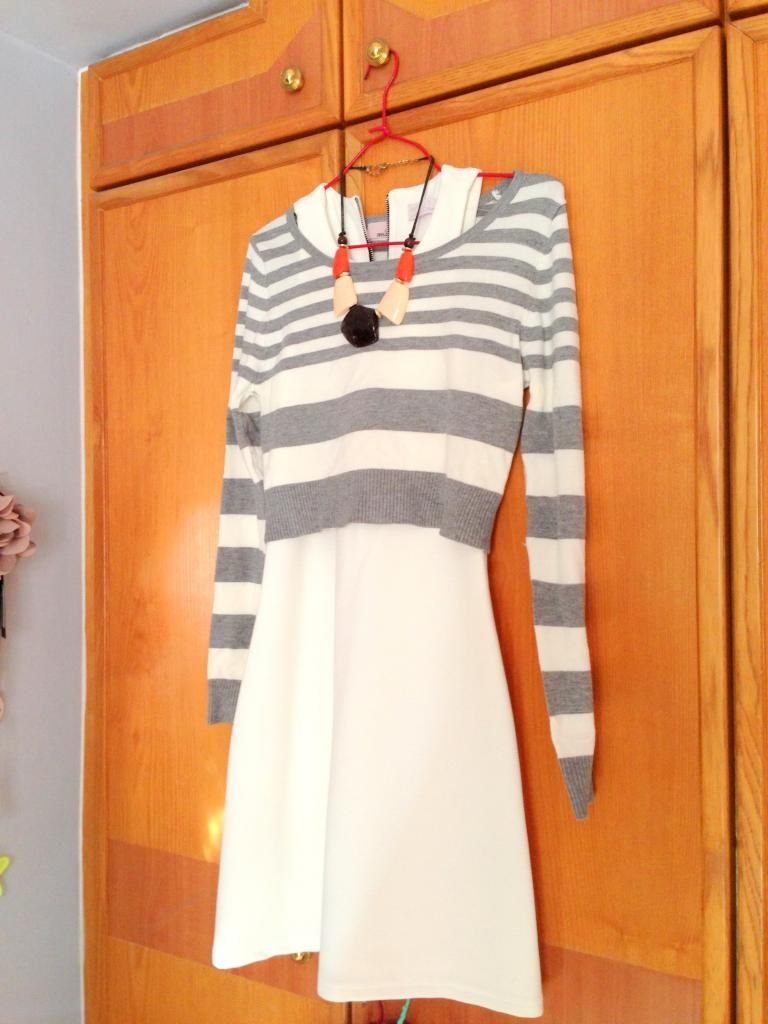 Super love this Hollyhoque knitted cropped top though I kinda wished it was longer due to my long torso. It's so comfortable like the name suggests with varying lengths of stripes. Wore it over Love Bonito's Taia Kate dress which kept me warm the entire rainy day.
HH sweater // LB Dress // Zara Heels // HK Bag // Diva Necklace
Wore the new Love Bonito Carly dress as a top tucked into an ASOS skirt. Bought the LB dress in black and it fits nicely with barely any allowances. It's pretty short so I prefer it as a top as well.. but I find their cropped top version too short haha. -dilemma-
LB top // ASOS skirt // Aldo Heels
Always happy meeting up with the girls and we talked 3 hours straight till the waiter hinted us "last order do you still want anything".
Another monochrome outfit.
Tracyeinny Dress // Swivelle Blazer // Newlook heels
A cropped top which I got from Hollyhoque as well, matched with the old LB skirt! I bought this in S but it was too snug so I exchanged it for M. Fuss-free exchange I must say ;)
HH top// LB skirt // Louvisa Necklace// C&K Heels// HK Bag
Trying to re-wear more basics.
LB top // Zara salmon pink pants (selling this!) // Pazzion Shoes
Last outfit of the post in Vain Glorious You's Dahlia Maxi. Absolutely love the floral prints and got my compliments from my colleagues that Friday. It's up for backorders at vgystore.com so get yours if you are looking for a quality and affordable floral maxi!