Health is wealth and same goes for strong bones, which is something commonly over-looked. Really, it didn't matter how good-looking or wealthy you are as only with healthy bones, you can then enjoy the life to the fullest and indulge in hobbies that you love.
As mentioned in my previous give-away post for Anlene
here
, bone health is
fundamental as it provides structure, mobility and strength to our body.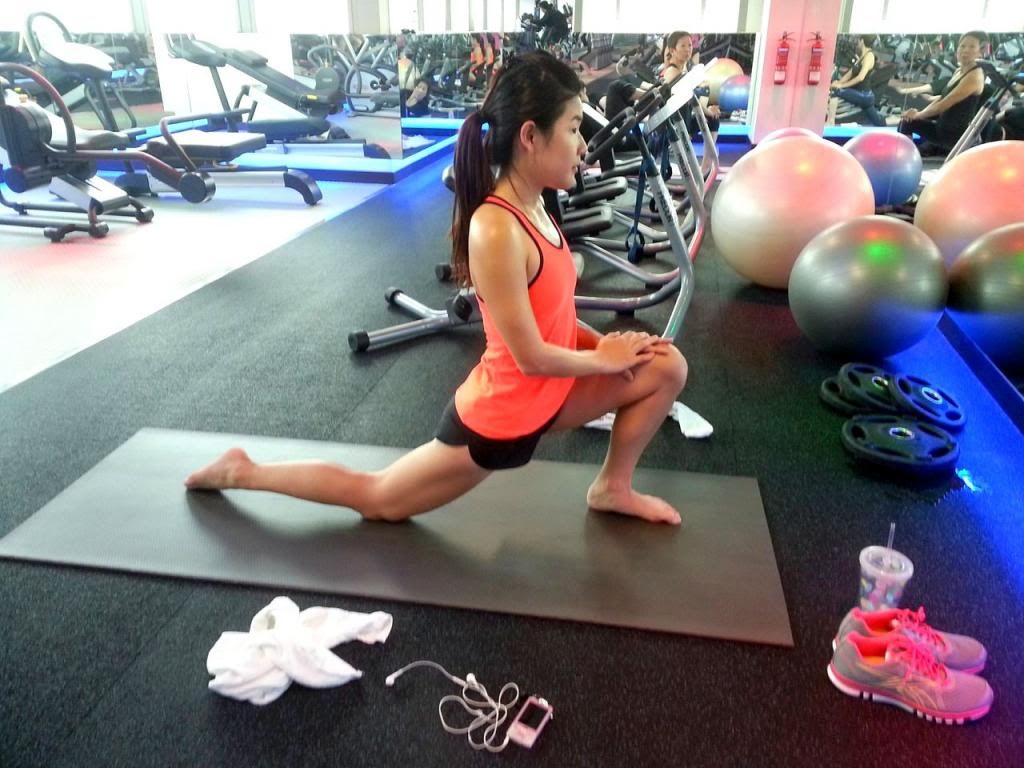 Ever since I started long distance running years back, I realised the importance of having
strong bones so as to continue clocking distance even when I age with minimal injuries. In many of my runs, I have seen senior runners who can clock wonderful timings at their age and still looking extremely healthy and fit. These are people who inspire me along the way and taught me the important of early bone health protection so as to protect my future mobility. I was lucky not to get any knee problems so far which is largely credited to yoga and cross-training which helps to de-stress the joints and lengthen those muscles. I started revamping my diet a little to revolve around food that enhance bone health like calcium-rich salads while increasing my dairy intake like yogurt and milk. My mother has the habit of stocking up milk cartons since young but I am always pressing for time in the morning to even consume half a glass. Now, the tiny packs of Anlene Concentrate Milk made it extremely convenient for me to grab and drink while on the way to work.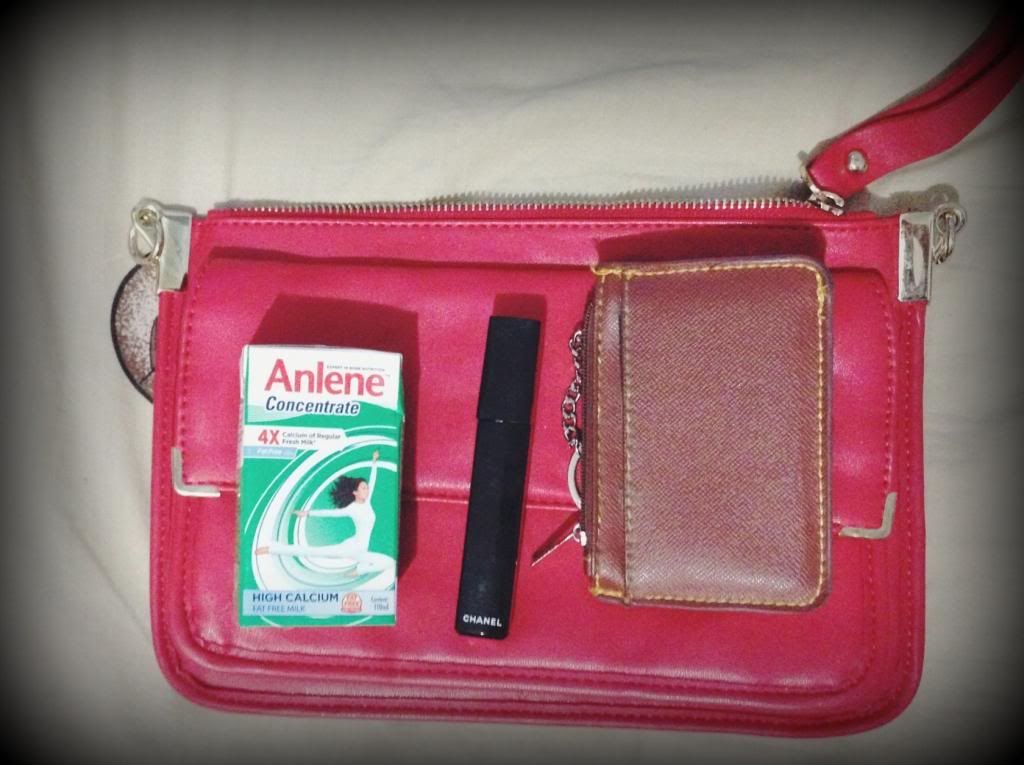 From the day you're born, your bones are like a Calcium bank being built with calcium to
make them stronger. However, our bone mass peaks by 30 years old and we start to lose
mass after that. When our "calcium reserves" are depleted, we run the risk of weak bone
health in the later part of our lives. So don't wait till you exceed the big 3 as it is NEVER too
early or late to start protecting your delicate bones.
Importance of a Calcium-Rich diet
Our bones are living tissues that renew constantly. While our body lose calcium through daily functions, it is also replenished from calcium rich food that we take in every day. Therefore, it is important that we get 100% of our daily calcium needs for our body to replenish itself, otherwise it will draw calcium from our bones.
It is important to have a calcium-rich diet and here's the recommended daily calcium intake chart according to Health Promotion Board.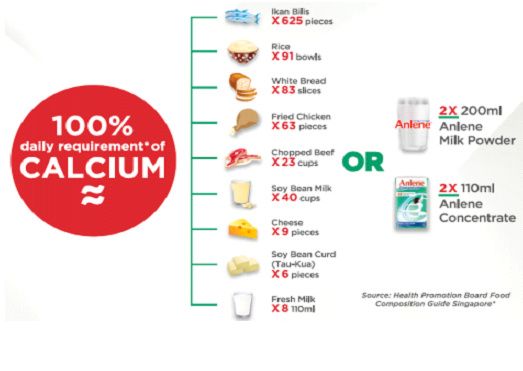 This means that for 100% daily requirement of calcium, you can either take 6 pieces of Bean Curd or 2.7kg of Broccoli. We are on-the-go most the time from work to gym and can often neglect our calcium intake. Yet, there is insufficient calcium in normal milk and we require at least 8 cups of 110ml a day to fulfil our 100% daily requirement of calcium.
A simple solution would be Anlene's Concentrate and 2 packets is all you need a day.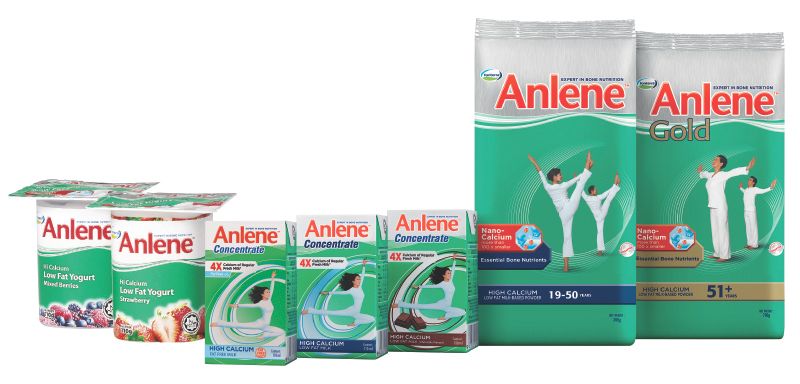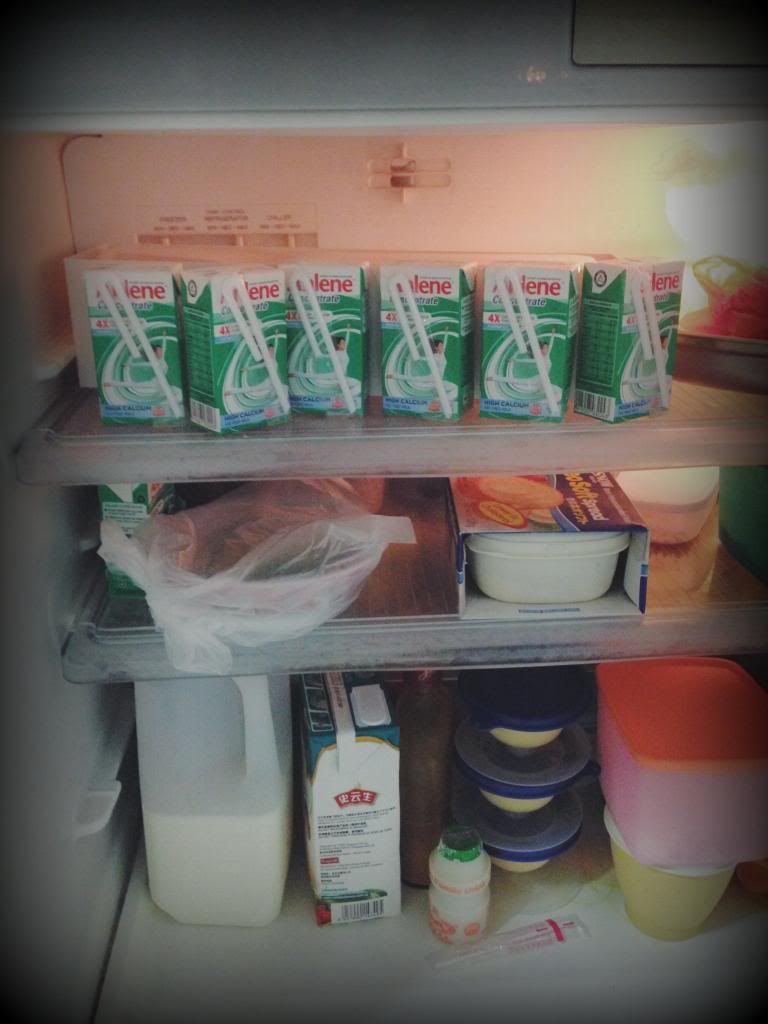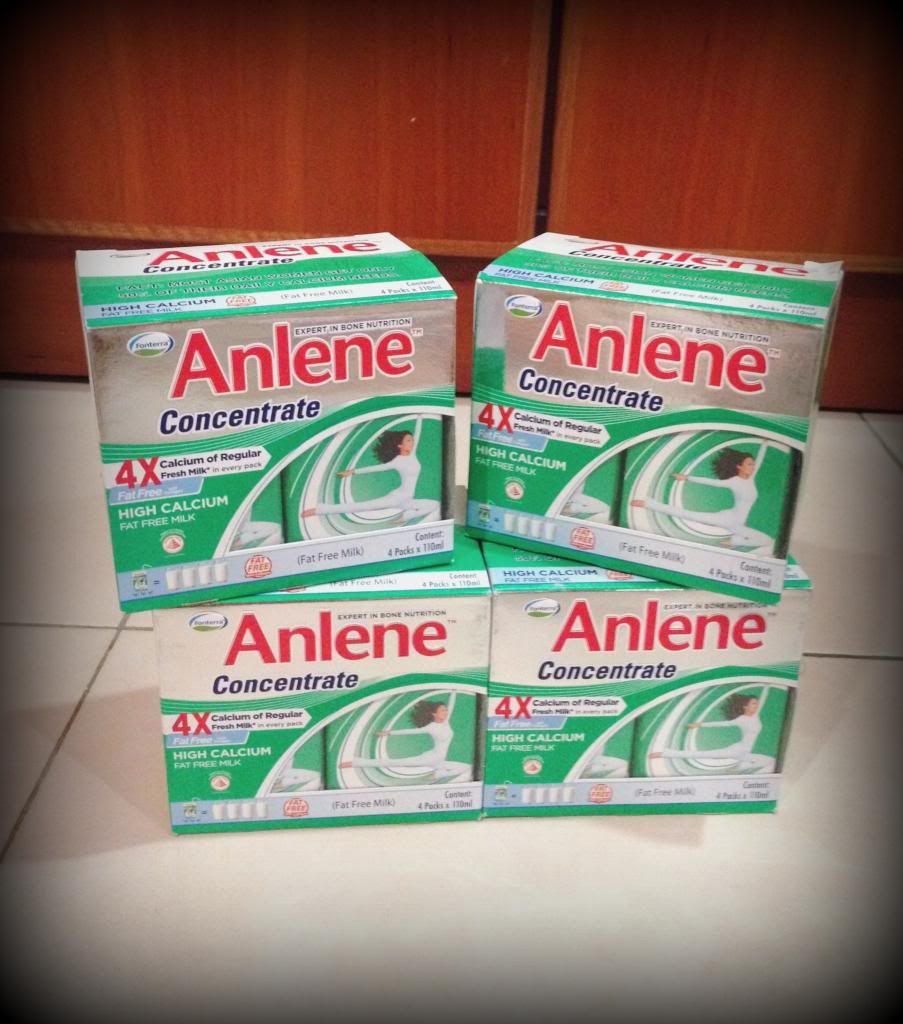 The main reason is that all Anlene products contain nano-calcium, an innovative ingredient that is 100x smaller than normal calcium, helping nutrients to get right to the core of the bone. And with 3 delicious variants, it is perfect yet convenient to consume at work or in school to supplement your daily diet. My favourite is the chocolate milk!
Anlene "1 million step" Challenge & Promotion
This World Osteoporosis Day, Anlene
will be challenging Singaporeans to take 1 million steps to stronger bone health. Resistance exercises help to build bone strength! 4 Anlene Carnivals will be held island-wide, equipped with stepper machines for Singaporeans to join in this national exercise.
Every step taken will contribute towards a sum that Anlene will donate to Family Life Centre to help less fortunate families in Singapore stay strong and mobile with healthy bones.
The Anlene 1 Million Steps Challenge aims to rally Singaporeans towards early bone health protection, and to raise $20,000 in cash and kind to strengthen the bone health of our underprivileged via Family Life Centre. Also, you can do your part by contributing either physical steps at our carnivals or a virtual step via Instagram and Facebook. To contribute virtual steps, simply photograph your step, then hashtag the photo with #anlenesteps on Instagram or upload it on Facebook. Don't forget to add a personal caption! Every photo posted adds 50 steps towards the challenge, so snap away today! (More details here)
To further encourage Singaporeans to stay mobile with healthy bones, Anlene will also be giving away a set of adidas sports merchandise worth $59 with every accumulated spend of $59 on Anlene products.
Redemption of these Adidas merchandise can be found at the Anlene carnivals too.
Promotion Period: 1 September 2013- 15 October 2013
Redemption timing: 12pm-8pm
Anlene Carnival Location

:
NEX mall, Event Plaza, Basement 2 (27-29 September 2013)
Bedok Central, Event area outside Block 212 (4-6 October 2013)
Tiong Bahru Plaza, Atrium, Level 1 (8-13 October 2013)
Jem, Atrium, Level 1 (15 -20 October 2013

)
A Balanced Diet & Healthy Lifestyle
Besides having a calcium-rich diet, a healthy lifestyle is equally important. Personally I feel that small changes to my diet goes a long way rather than making drastic changes immediately. I cannot do without coffee on weekdays so I limit myself to a cup max daily. Regular consumption of hawker food, alcohol and caffeine can decrease our calcium supply in our body while incorporating dairy products (milk, cheese, yogurt), vegetables, small fish and legumes (black beans, garden peas) into your diet gives you the calcium you want to strengthen your bones. Also, try to stay smoke-free if possible!
And of course, exercising does wonders and contributes to a healthy lifestyle to strengthen your bones. Something I can't do without at all.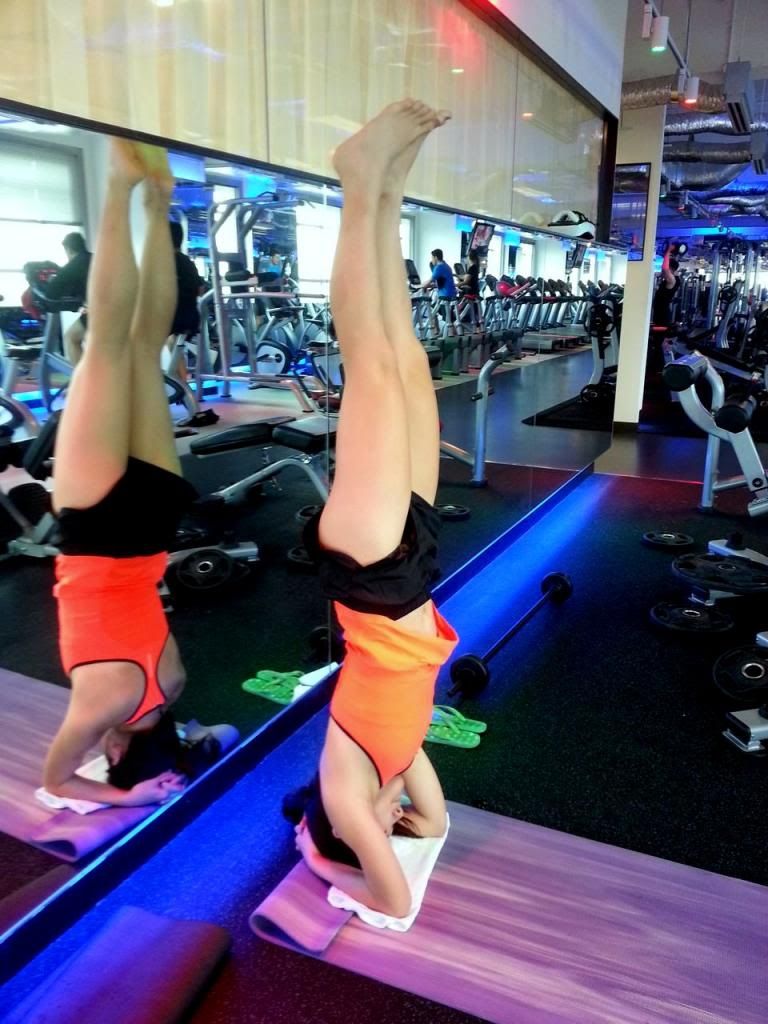 I'm happy that my dad picked up exercising last year and his legs became stronger after the brisk-walking and light exercise. You do not see the difference over night as it takes awhile for your legs and joints to feel stronger, trust me it's worth it in the long run!
For me, I started only

in my early 20s to look good in clothes and to lose that baby fat. I started to know about the tremendous benefits only after it became an integral part of my life right now.

Exercise not only helps to improve your overall mental health and physical strength but contributes greatly to your bone health.

For me, cardio activities clear my mind and give a great sense of satisfaction; strength-training makes me a stronger and fitter person; yoga makes me calmer and more stretched after every session.
The common reason for us not to exercise would be the lack of time which can be the absolutely truth in this fast-pace society. Also, the
hardest part would be the motivation to START or CONTINUE to incorporate it into our lifestyle.

Here's some tips which personally work on me:-

a. Work-out buddy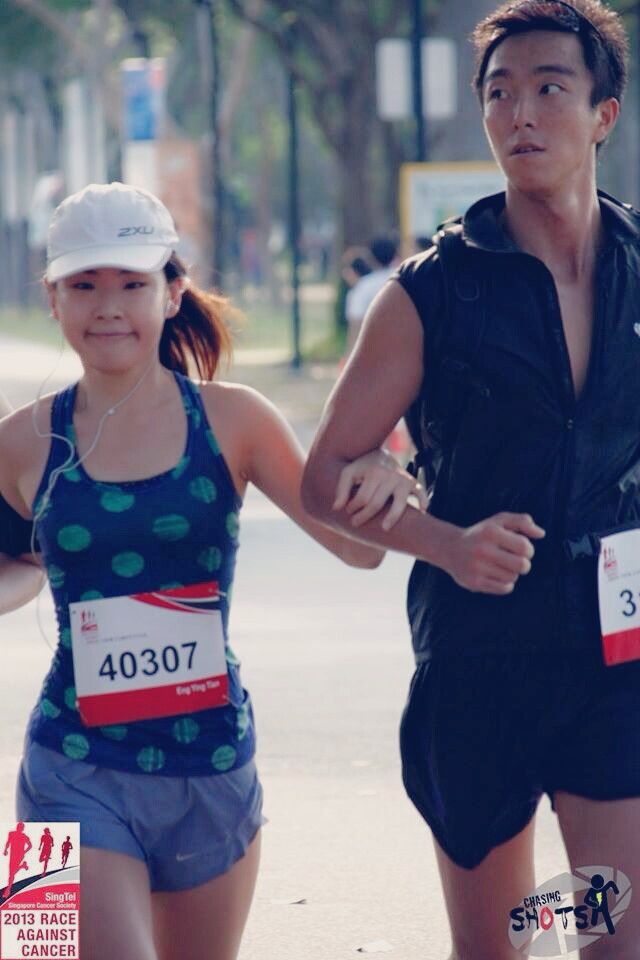 Having a friend/partner as a work-out buddy makes you feel more compelled to turn up for that run or gym session even if laziness kicks in. We all have such days where we feel like slacking on the couch.. Do encourage each other and celebrate every small milestone done together, be it a 5km run or good circuit training. Exercising also helps to bond friendship and strengthen relationship.
b. Cute exercise gear
You can't wait to wear them out which means the next work-out is within 3 days. True story for me especially when I'm so addicted to the cute Lululemon apparels now and usually wear within the day I received it!
c. "You only regret any work-outs you don't do" - Extremely true. You will never regret every workout and the endorphins released will make you feel great for the entire day. On certain nights, I wear my jogging attire to sleep so I can get ready for a run the next morning. Just remember sweat is just fat crying!
Here are some cardiovascular exercises and you don't need too much time really. For exercises, 3 times a week of minimum 20-30 mins is sufficient to get the heart pumping.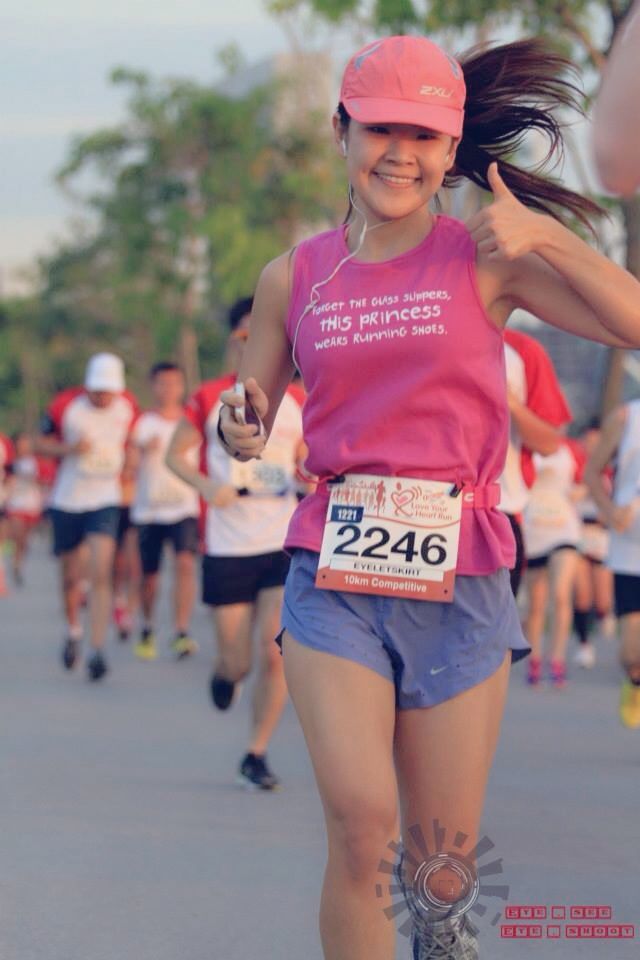 a. Running/Brisk Walking/Hiking
b. Swimming
c. Cross-Trainer & Elliptical Machine (gym)
d. Cycling/ Spinning
e. Skipping
f. Dancing
Resistance exercises are also important for building and maintaining bone density. You don't require a gym membership to attend the pump classes really.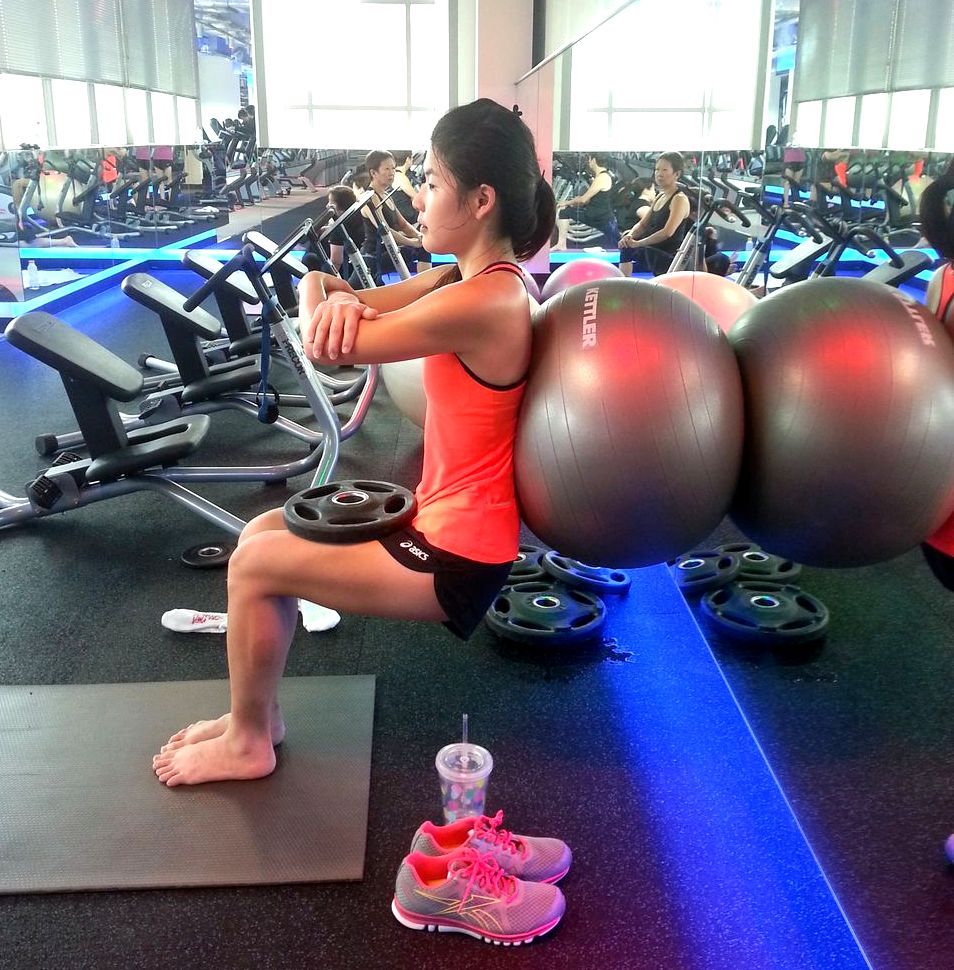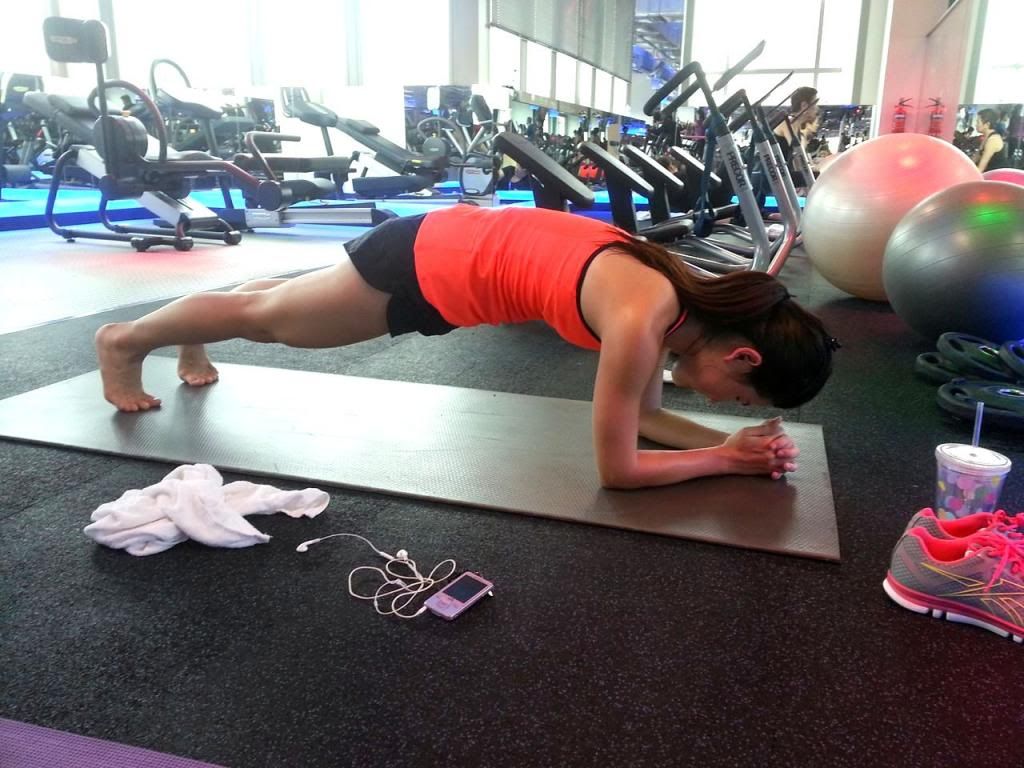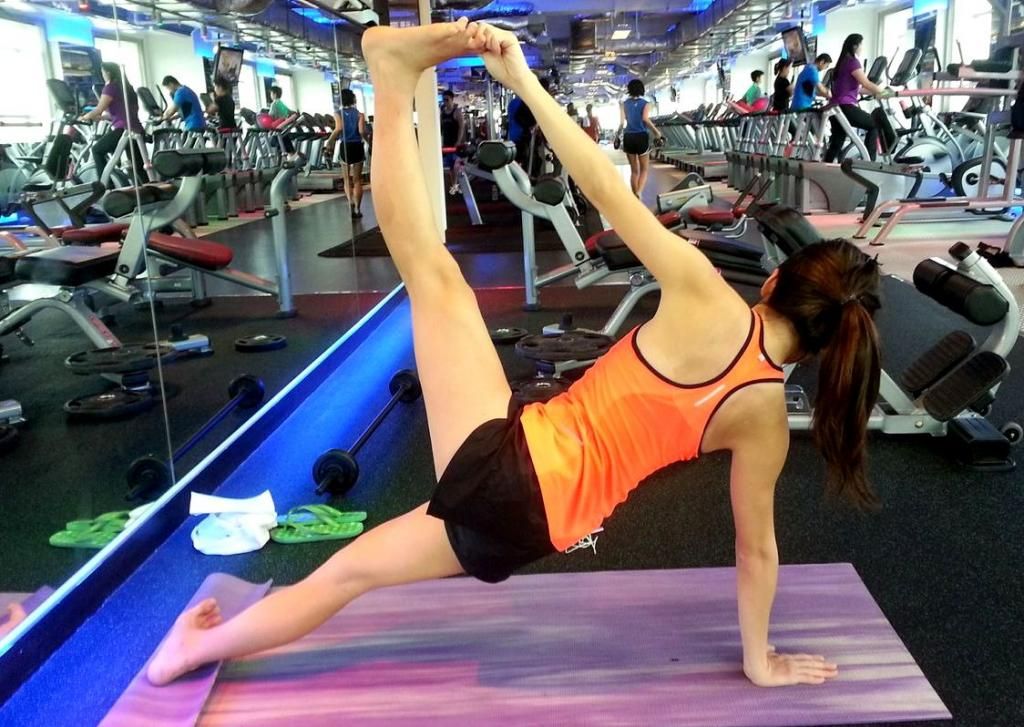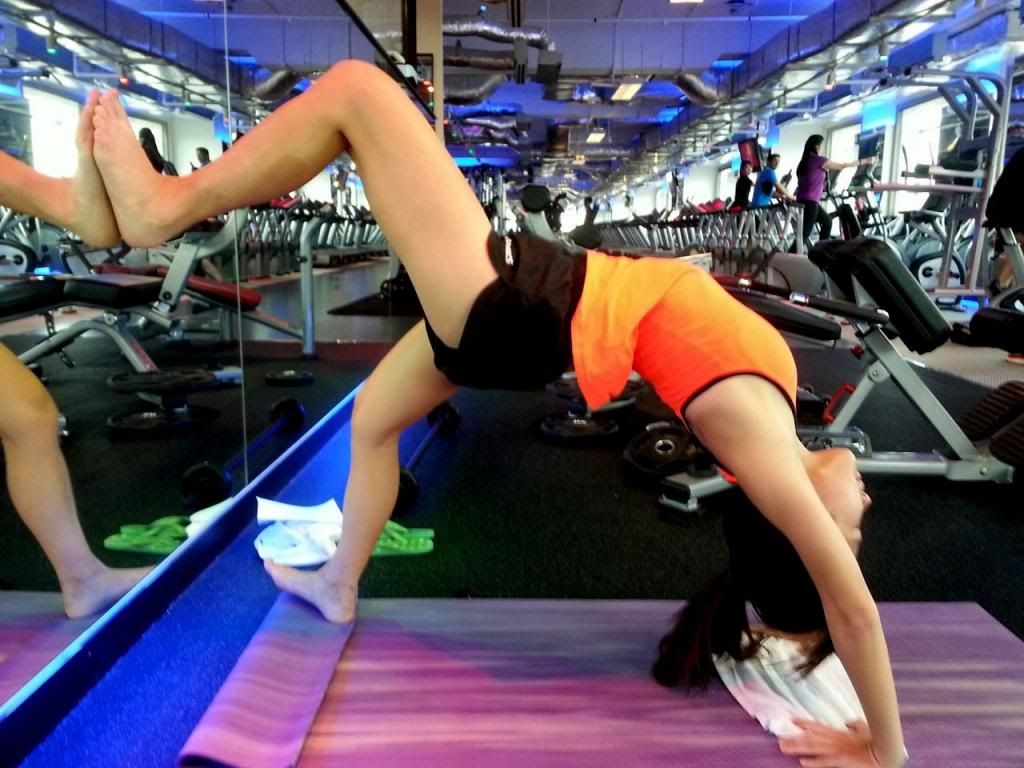 a. Weight-lifting - Girls are shaped differently from guys so you won't get bulky or muscular with regular dumbbell exercise.
b. Push-ups
c. Exercise bands / Resistance Tubes
d. Core exercises (plank, side plank etc)
Healthy lifestyle to prevent Osteoporosis
Exercising, eating right and having a healthy lifestyle are all ways that we can work towards a stronger body and good bone health. Much like skincare, the earlier we start caring for our bones, the lower the risk of our bones to AGE in the future. Having a healthy lifestyle and strong bones would be the best gift for ourselves and our family. Only with good health, we will then age gracefully and not to burden our children in the future.
Bone risk is often over-looked or taken for granted in view of other more visible health priorities. In fact, O

steoporosis is a silent and real risk in Singapore which could lead to permanent paralysis or death... so don't neglect your bones till it's too late. With good bone health

, your risk of

Osteoporosis when you're about 50 years old will be greatly reduced.

Just remember, the more calcium you take in, the higher your peak bone mass will be.
So, see you at Anlene's carnival which I will be attending as well. Do say hi!
Every step taken at the stepper machine will help to raise funds and we can all do our part!