I've been donning alot of prints recently instead of the usual block work dresses for a change.

It's not hard to pull printed items off for work without looking too unprofessional but of course it depends on the work culture. To avoid the outfit looking too cluttered, I usually let a printed item to let it be the focus point while keeping the rest simple. For weekend, it's another different story, you can clash the prints with bright colours to make you happy.

Fashion is all about yourself and having fun!
---
Recent outfits (Instagram - @eyeletskirt)
Another fab skirt scored from ASOS paired with a black peplum.
Oh Vola peplum // ASOS Skirt // PS1 Bag// Newlook heels
Wearing the printed mini dress with a leather skirt for some colours!
ASOS Leather skirt // Zara heels & bag
Dug this ASOS heels bought super long ago which matches almost everything!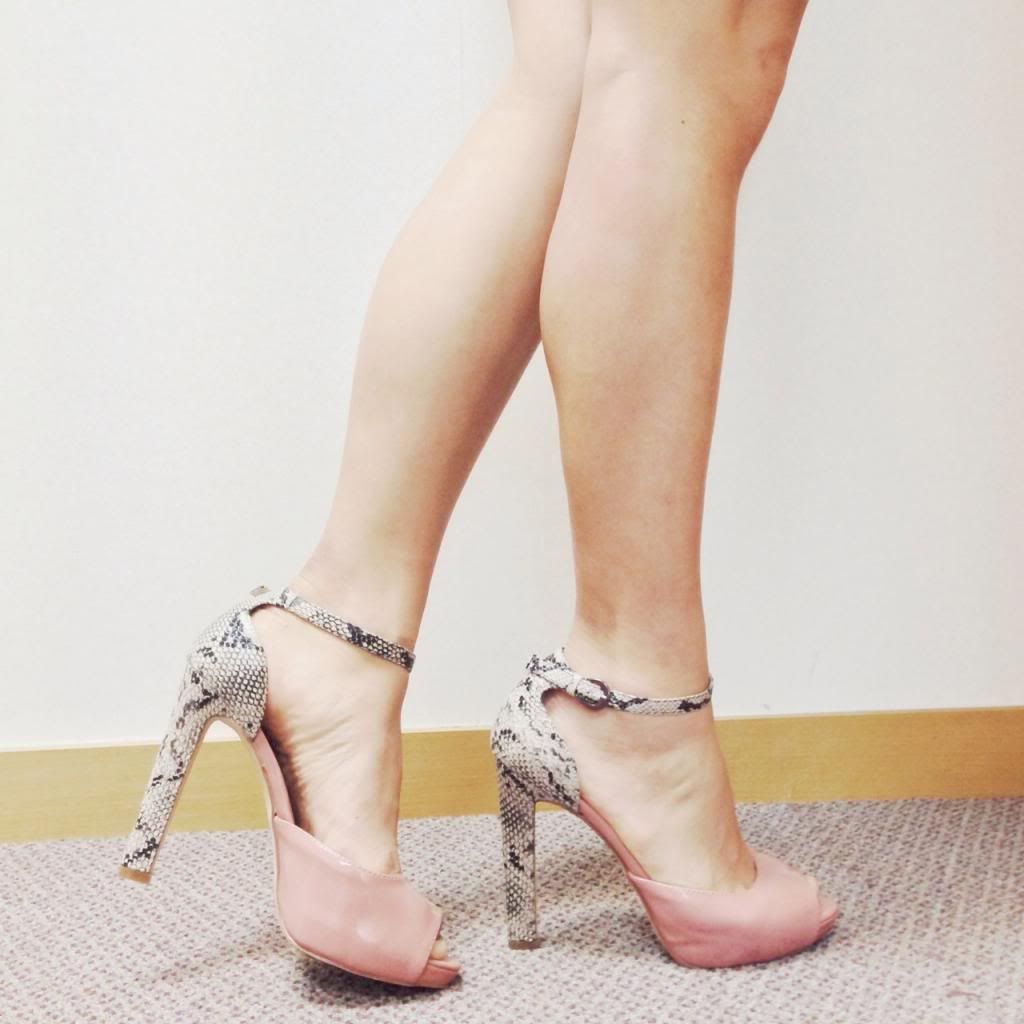 Agneselle Top // ASOS Skirt & Heels // Celine Bag // TE necklace
Running errands on the weekend in a sponsored Annora Cut-in Illusion romper from
VGY
. As per its name, the romper cuts at the right place and is extremely flattering, giving the illusion of a tiny waist. No accessories required and I love it to bits!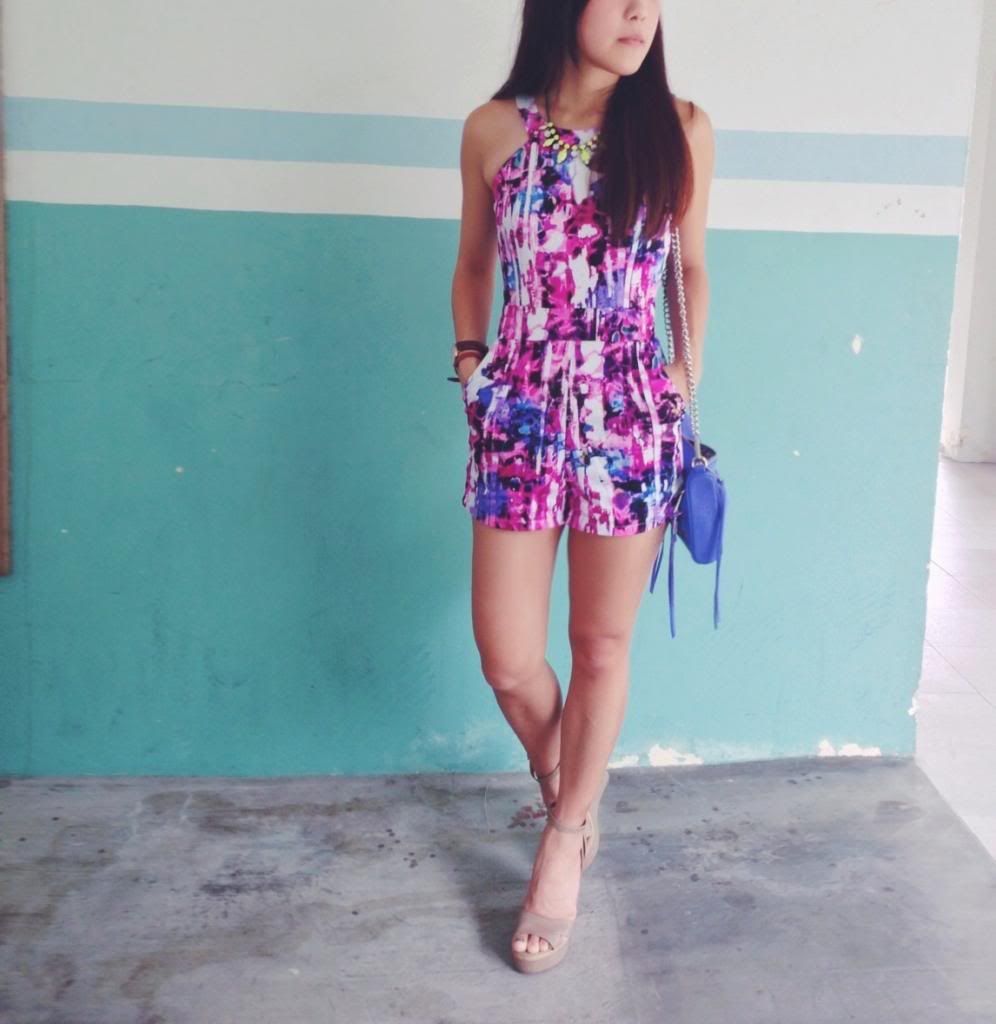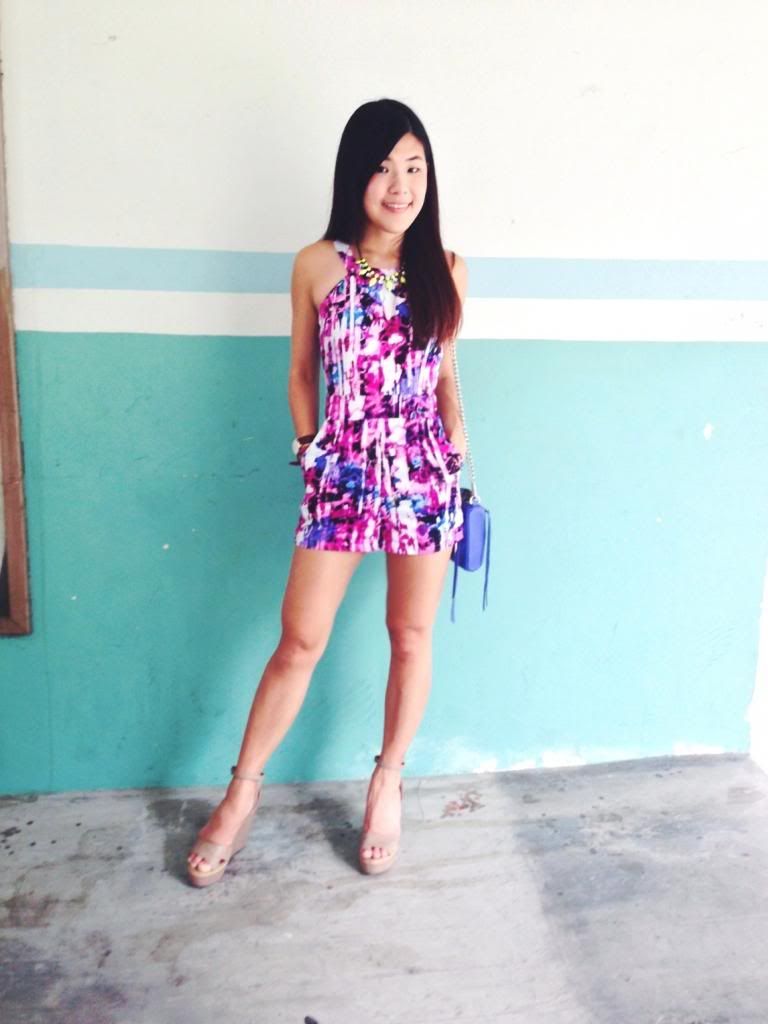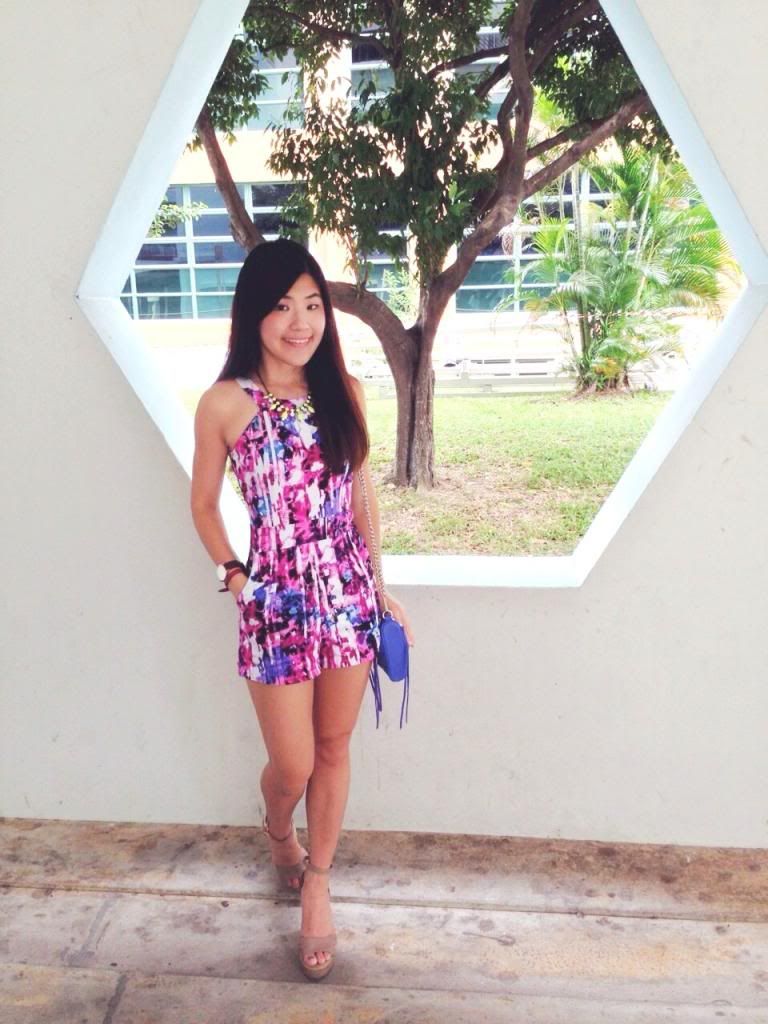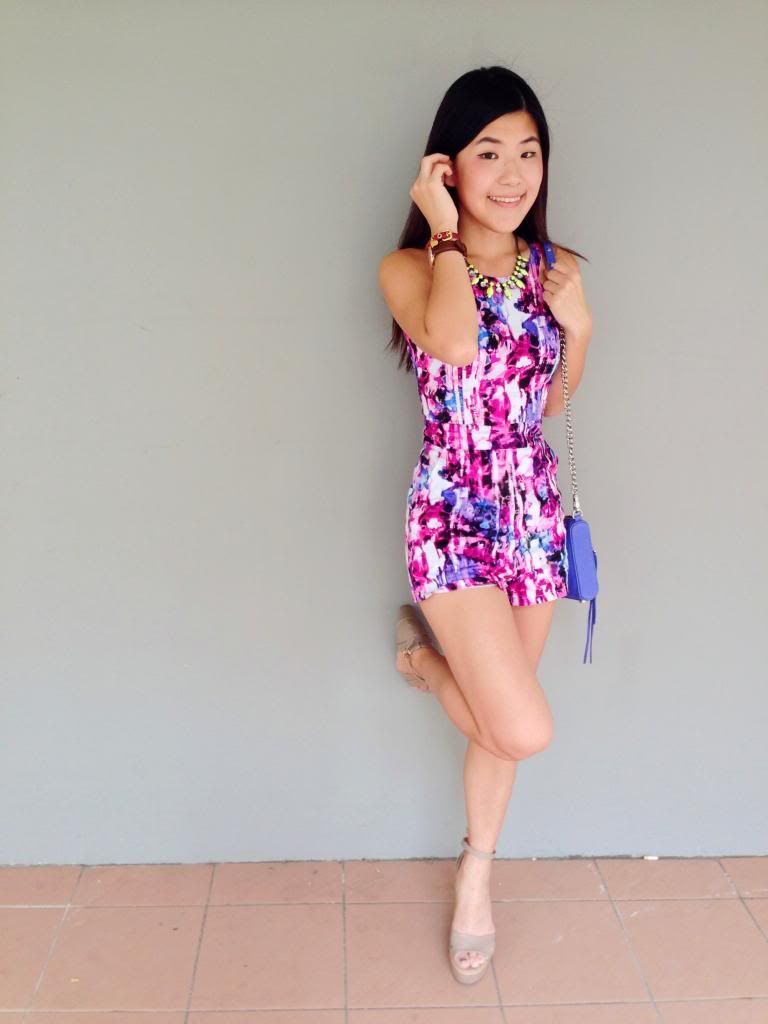 VGY romper // Oh Vola Wedges// Taiwan Necklace // RM Bag
One of my oldest dress to date from Supre. I went through a Supre/AE/VS spree in the past so I am still hoarding many clothes from the sites haha.
Supre Dress// ASOS Belt // BKK Blazer // Zara bag// TE Necklace
In a sponsored Abstract Floral Skorts from
The Nine Dame
matched with a worn-to-death knit top. Item available on the web in size M. Quote "yingtianx2" for $2 discount off all final orders.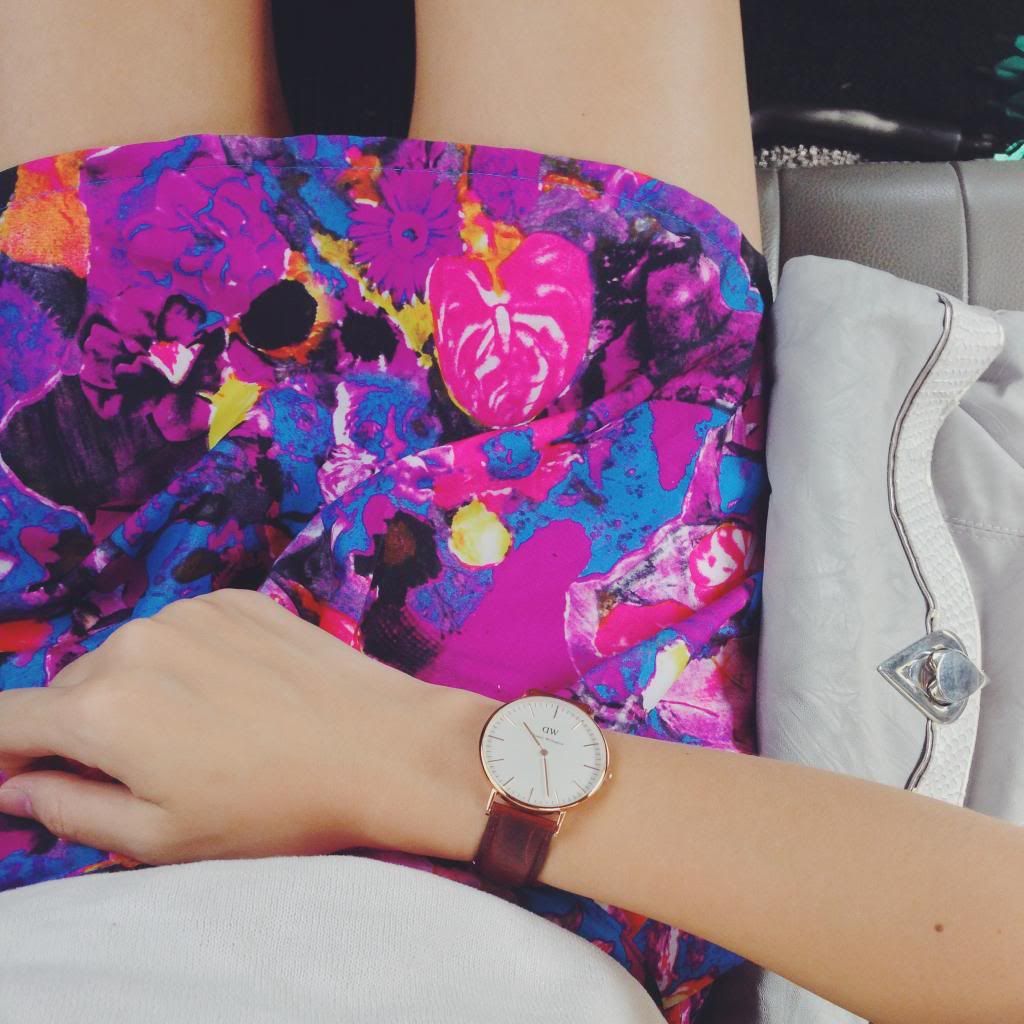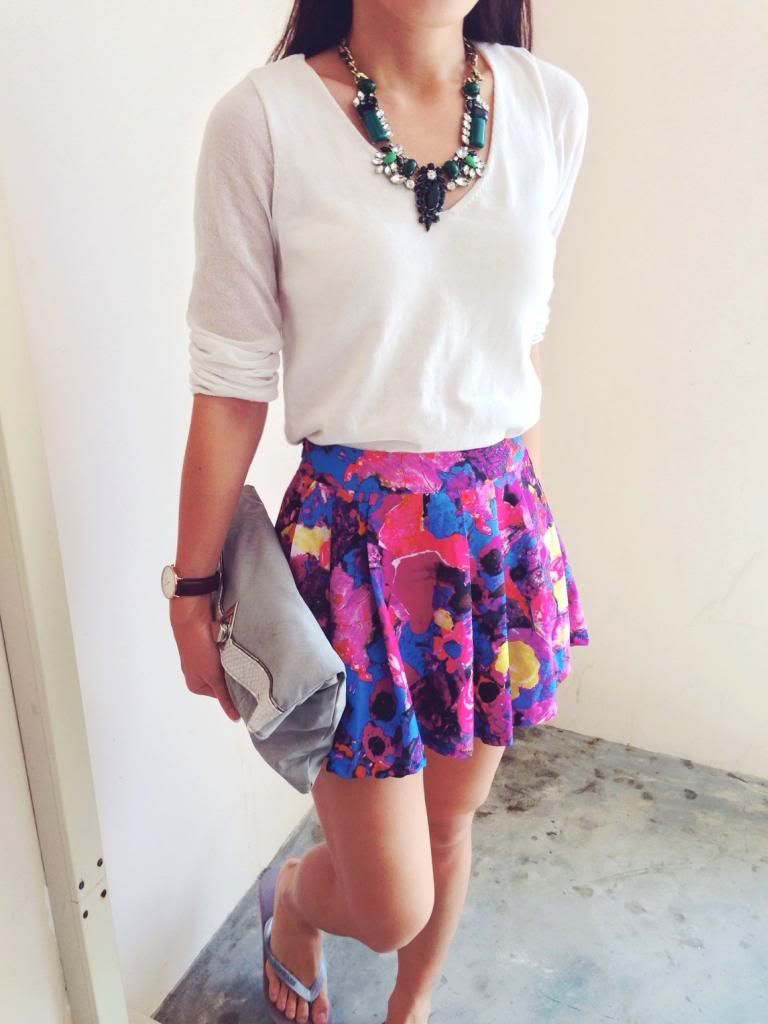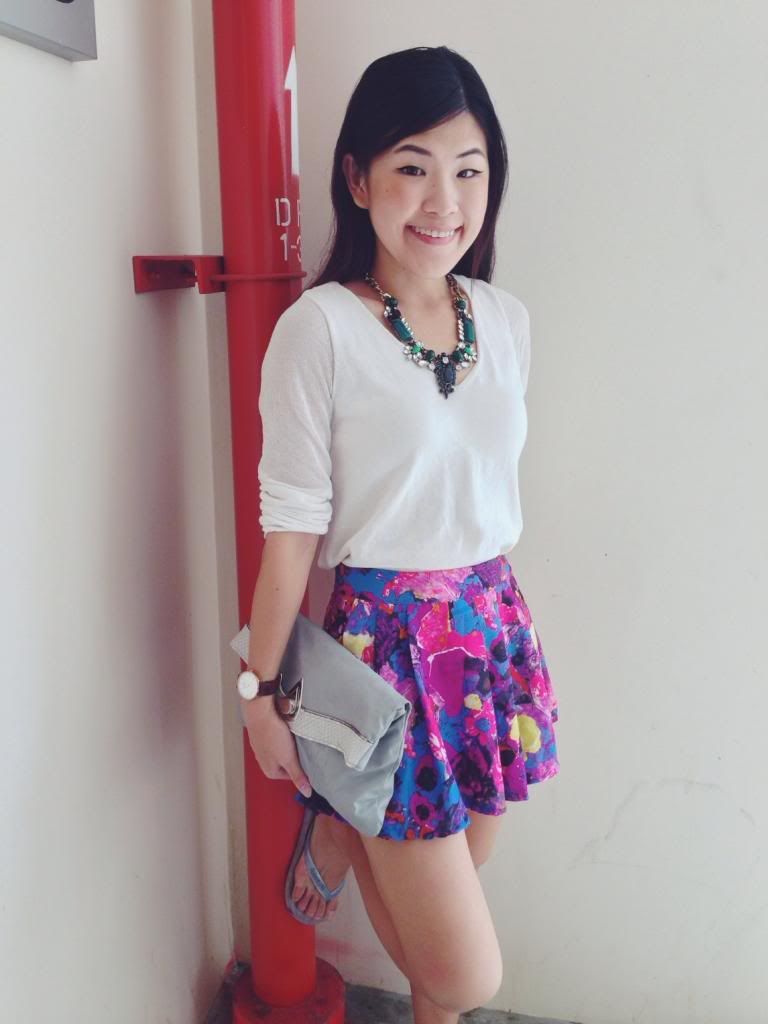 The Nine Dame Skorts // H&M top// BKK necklace// DP clutch
Also from
The Nine Dame,
an embellished peach basic which is fully lined.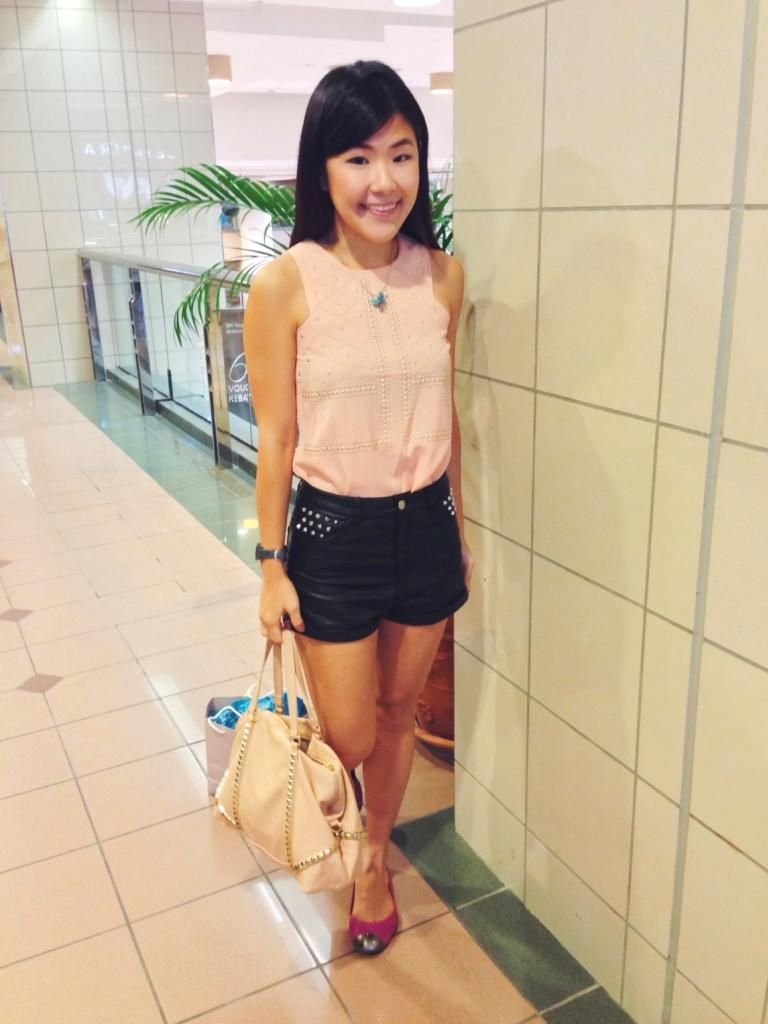 The Nine Dame Top // BKK shorts // Agnes B necklace
In a lovely printed dress from Love Bonito launched recently. Material is not as thick as the past LB shift dresses but the prints definitely made up for it!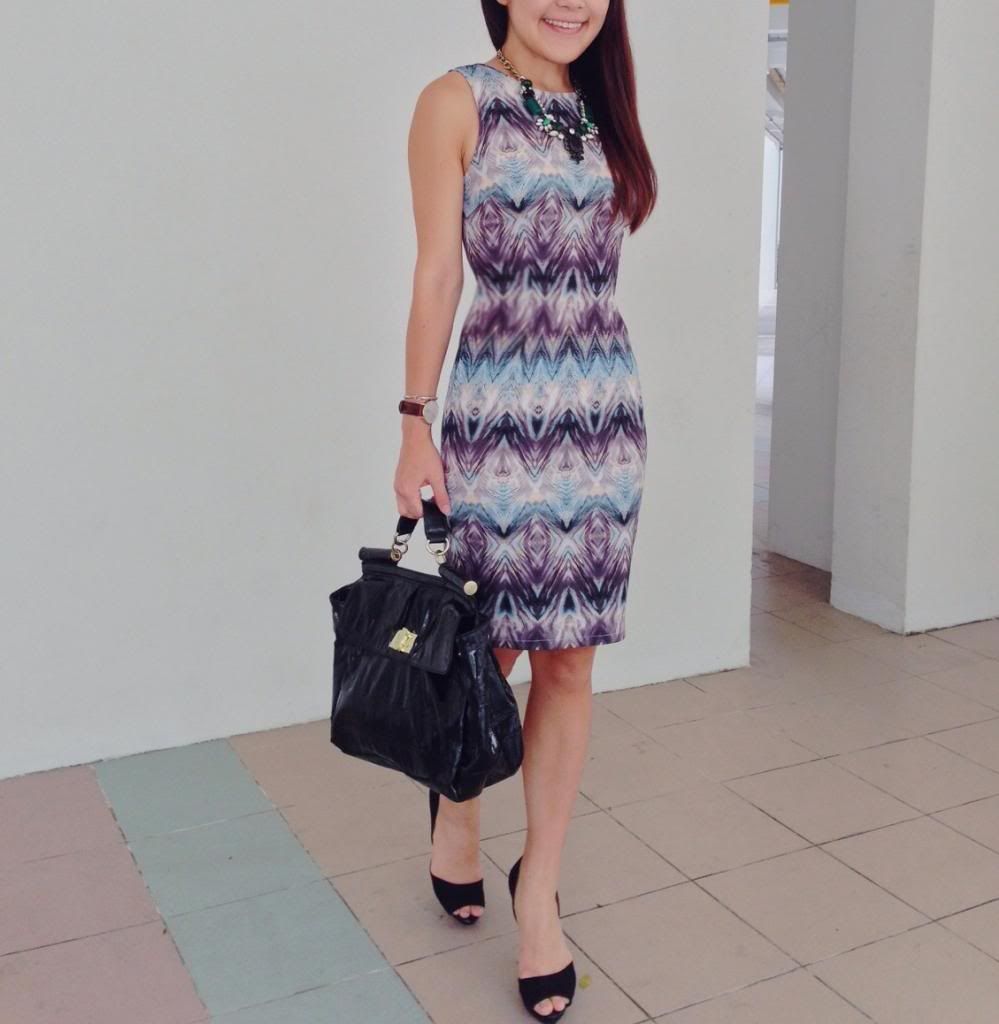 LB Dress // BKK necklace // Zara Heels// ASOS Bag
Another printed dress from Love Bonito, quality is super good!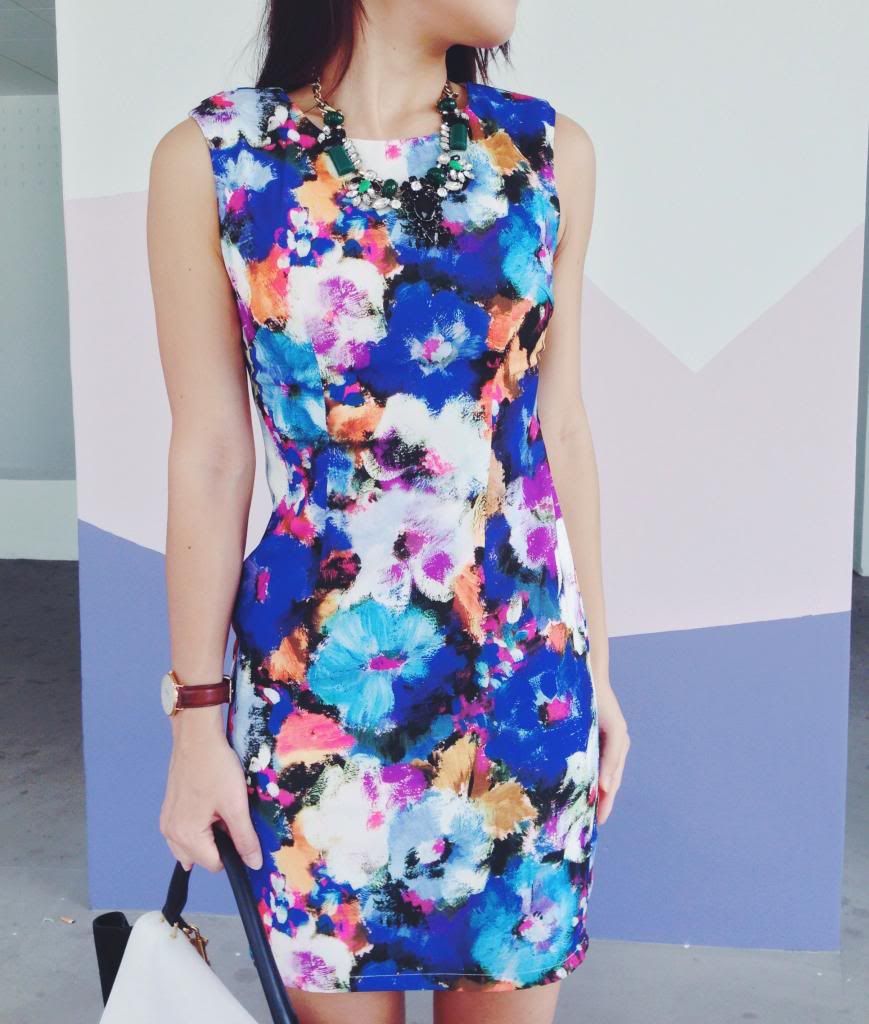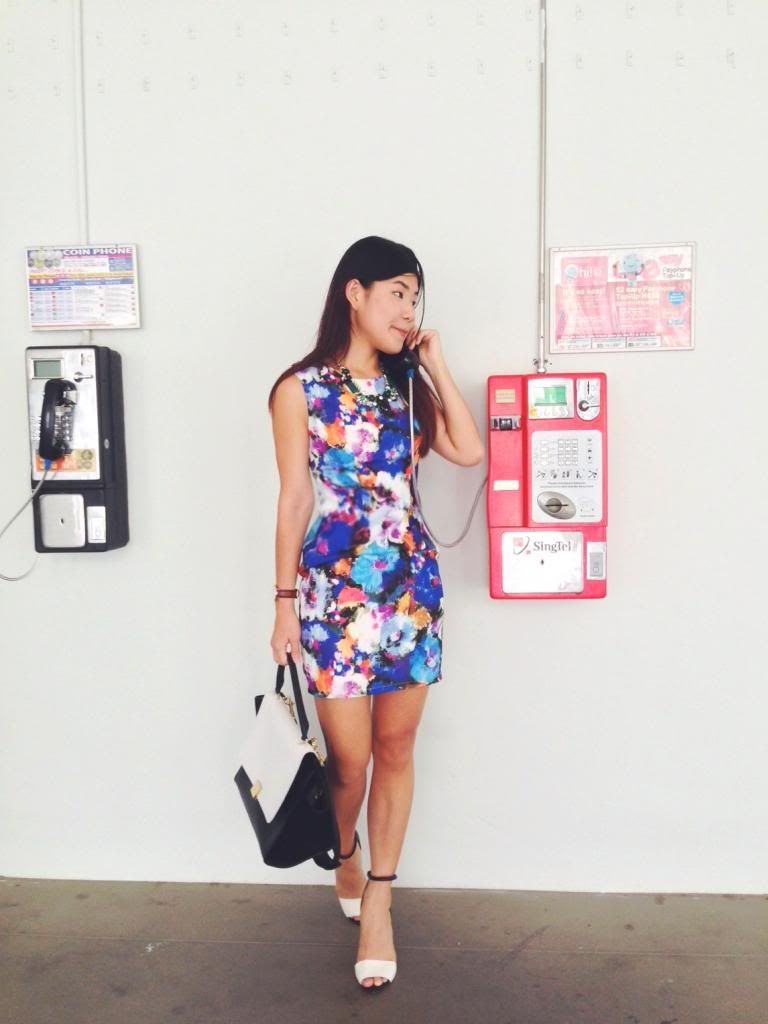 LB Dress // Zara Heels// Celine Bag
Addicted to printed pants.
ASOS Top // H&M Pants // Zara Heels & Bag // TW Necklace
Going casual on weekend with embellishments and beads.
SMooch dress altered to top // Ms Selfridge Shorts // RM Bag
Thanks to
Adolfo Dominguez
for the lovely navy armswag. Check out their store at Paragon!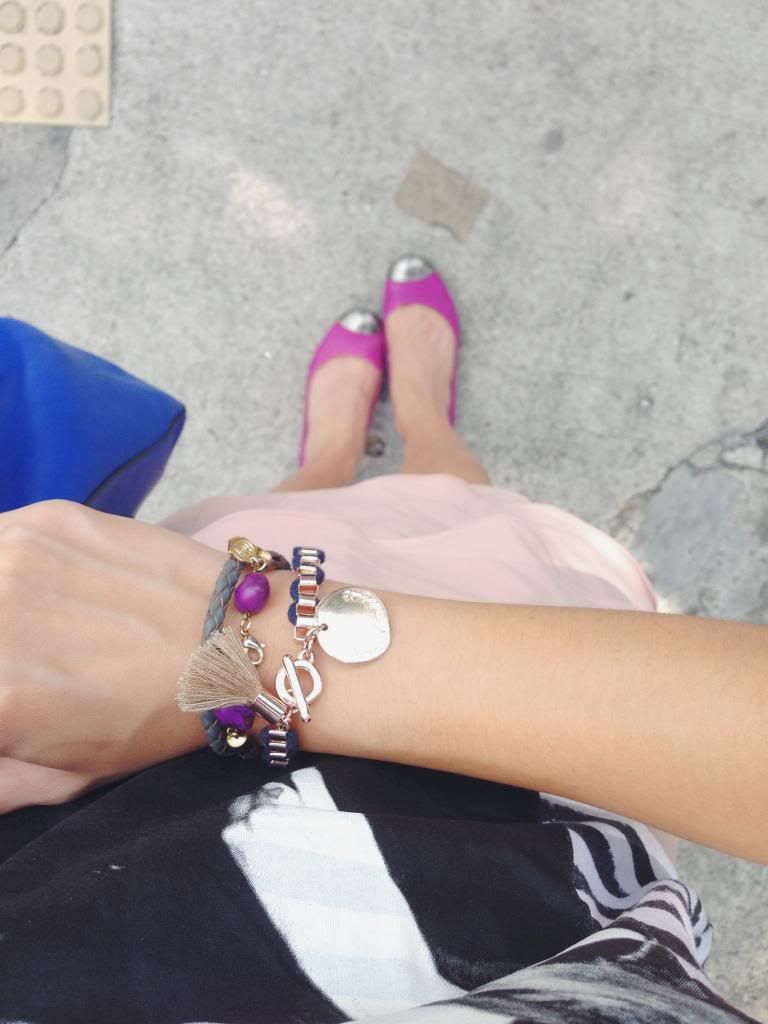 H&M tee // KY Skirt (selling!)// Pedro Shoes// Zara Bag
Been wearing my
Taylor Says heels
alot and loving the purple motif base especially. Despite the height, it's really comfortable due to the platform and leather soles.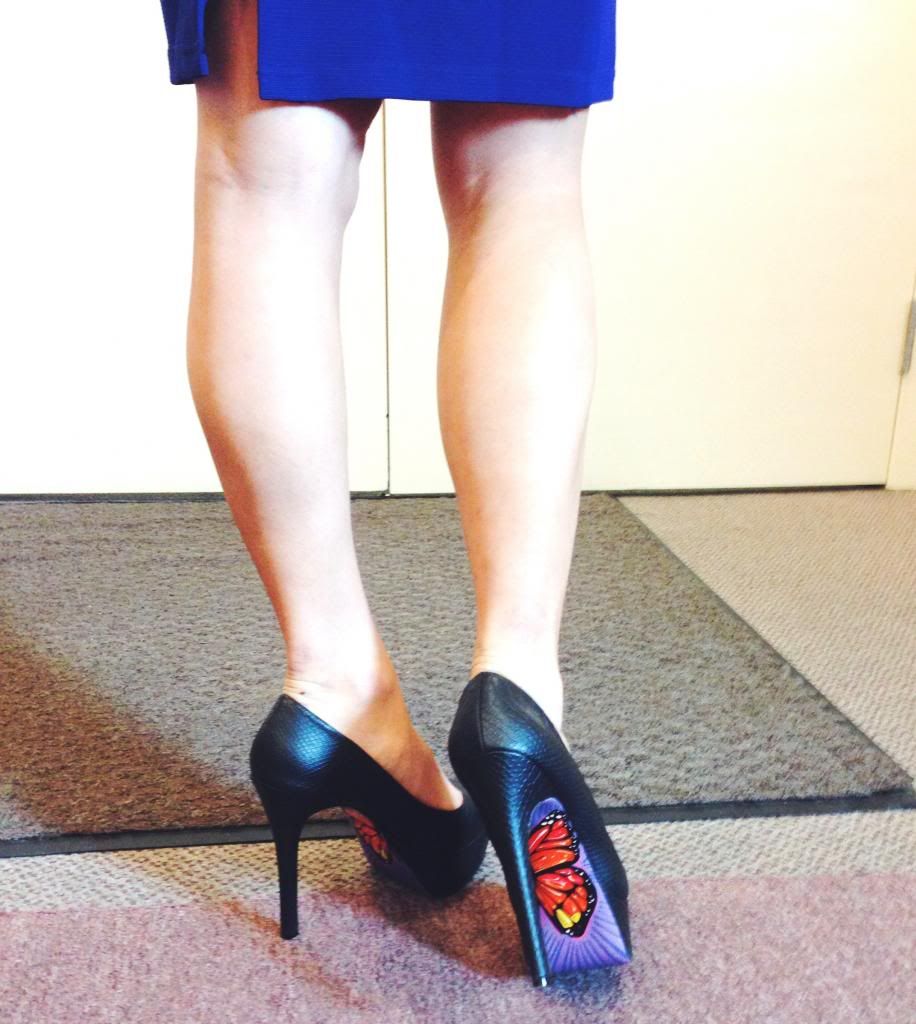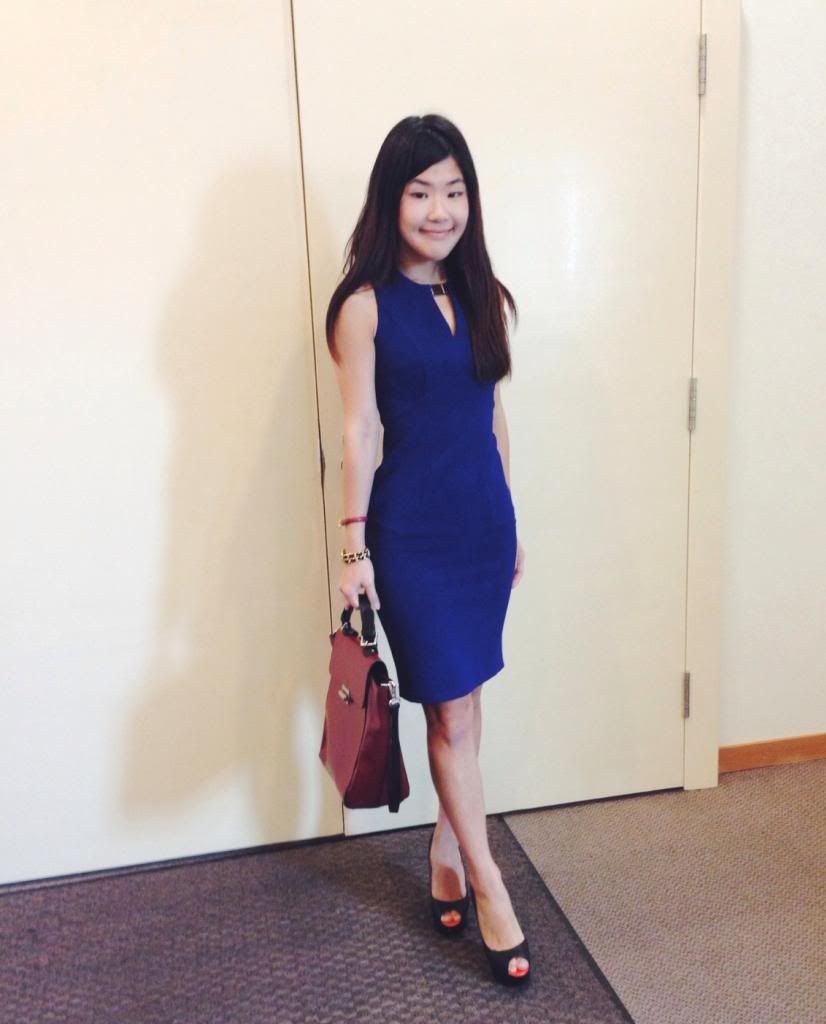 LB Wilhelm Dress // Zara Bag // Taylor Says Heels
The full black outfit that day because I only had 30 seconds to get ready.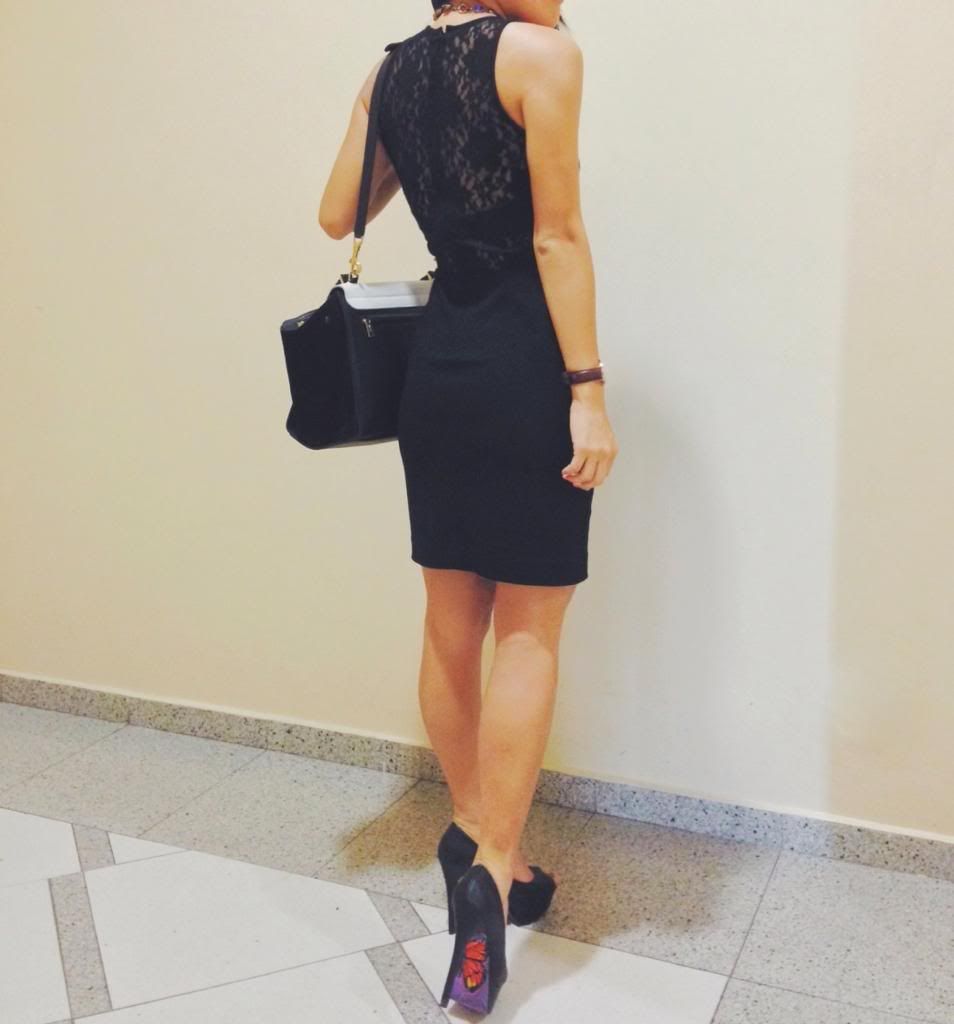 Mango Dress // Celine Bag // Taylor Says Heels
Casual Friday in comfty jeans.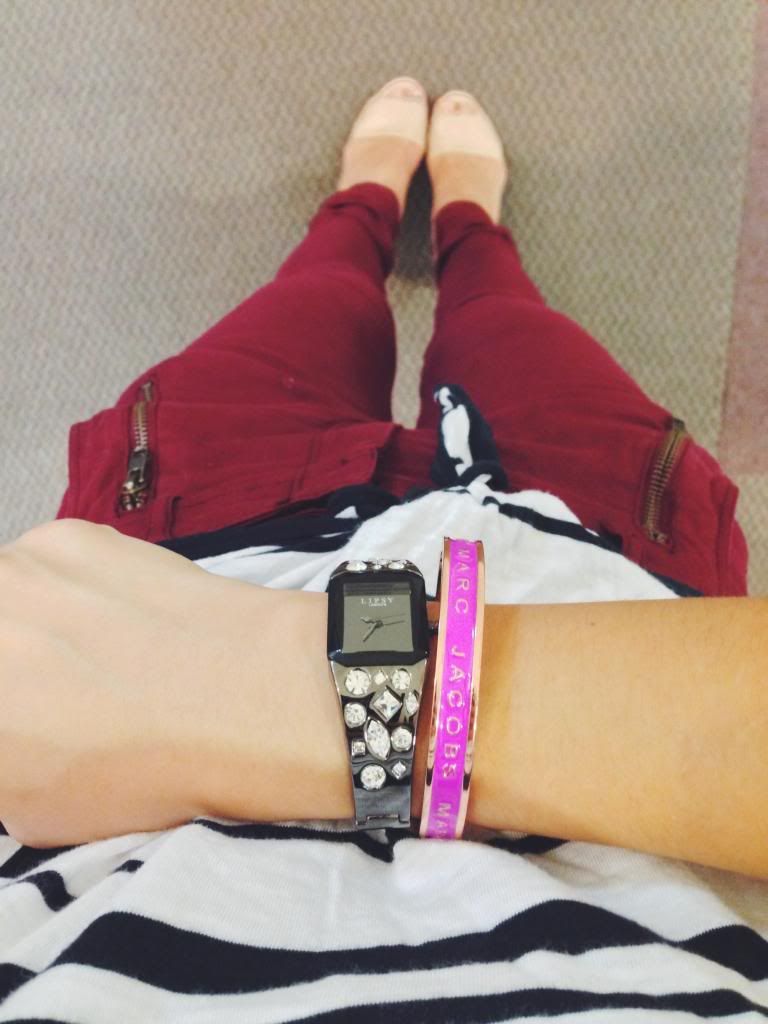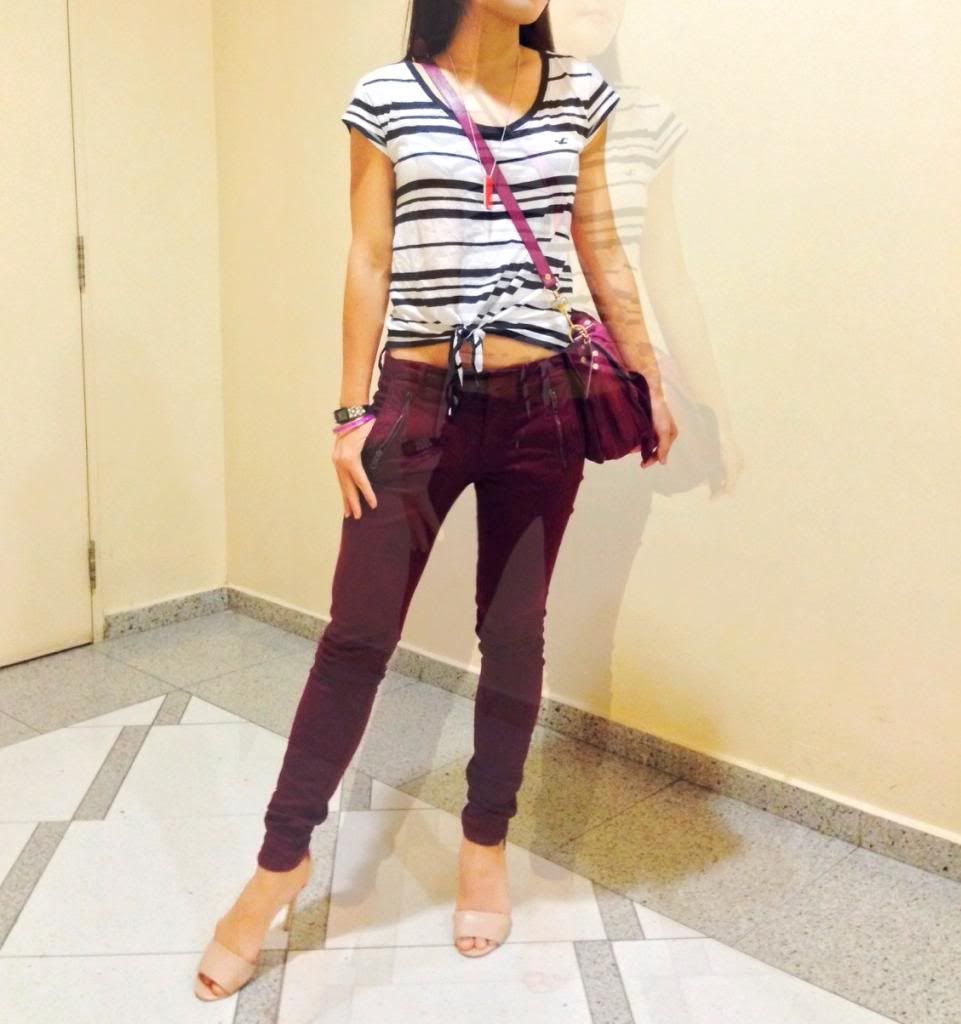 American Eagle top // Zara Jeans // Mango Heels // Lipsy & Agnes B accessories
The saddest day in the week because he's leaving for a month (again). Picture taken at 4.30am so pardon our expressions haha.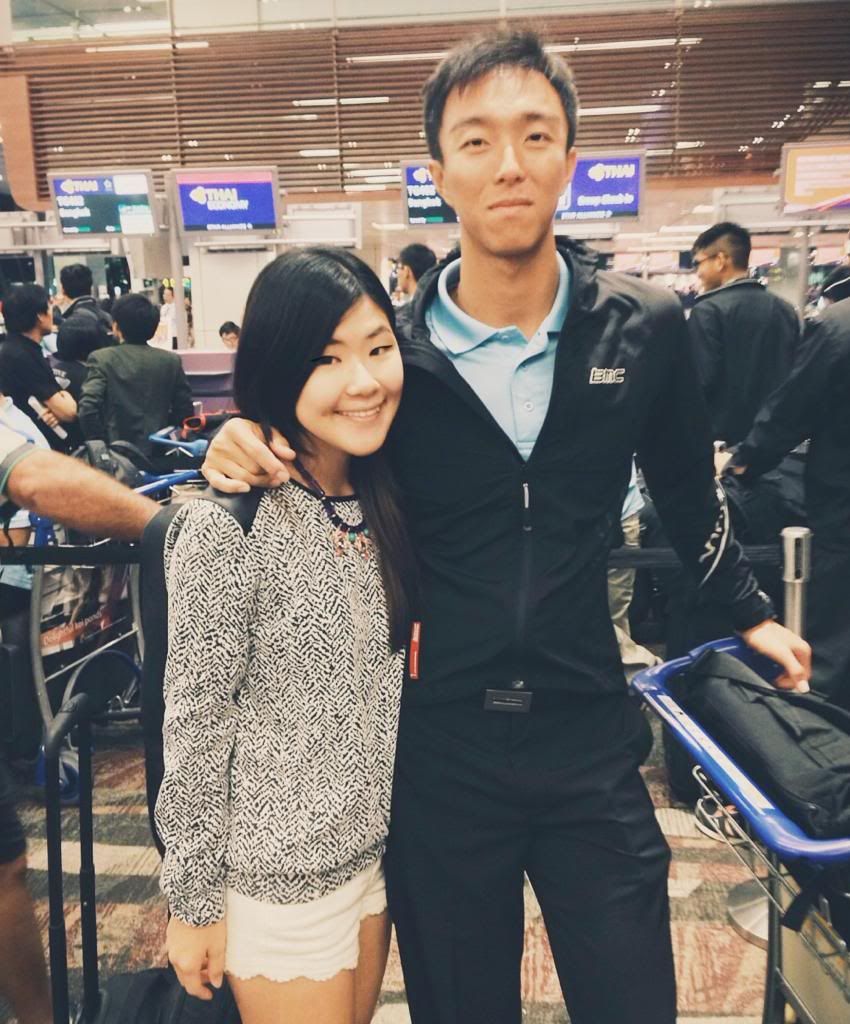 Ms Selfridge Top // Bershka Shorts // TB Necklace
One of my favourite outfits in this post. I've a thing for white pieces and white pants give a very fresh feel I think if it's the right cut and not too sheer.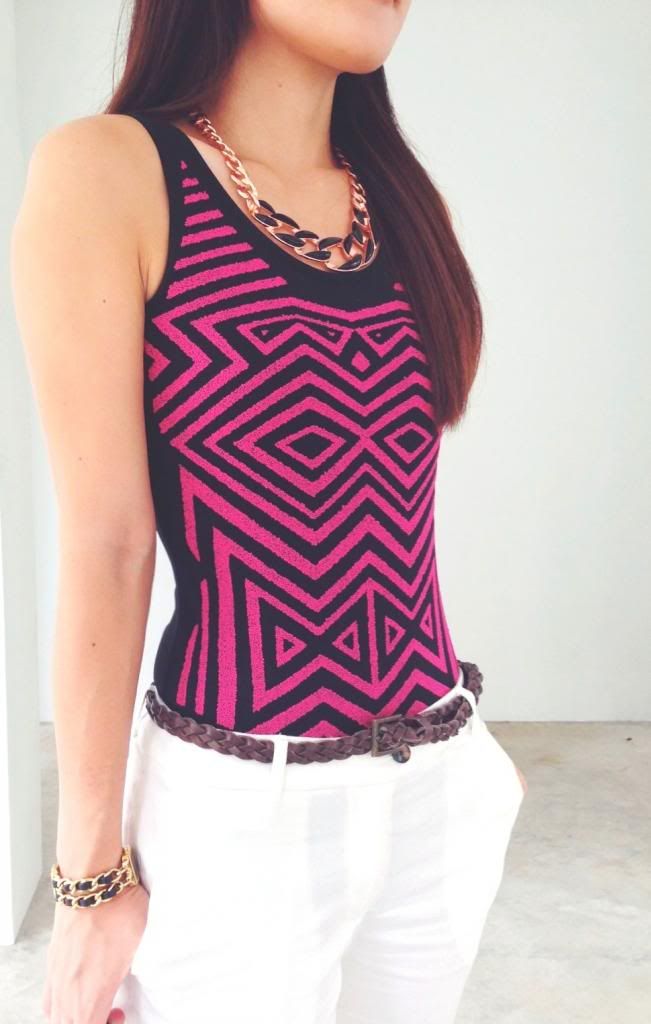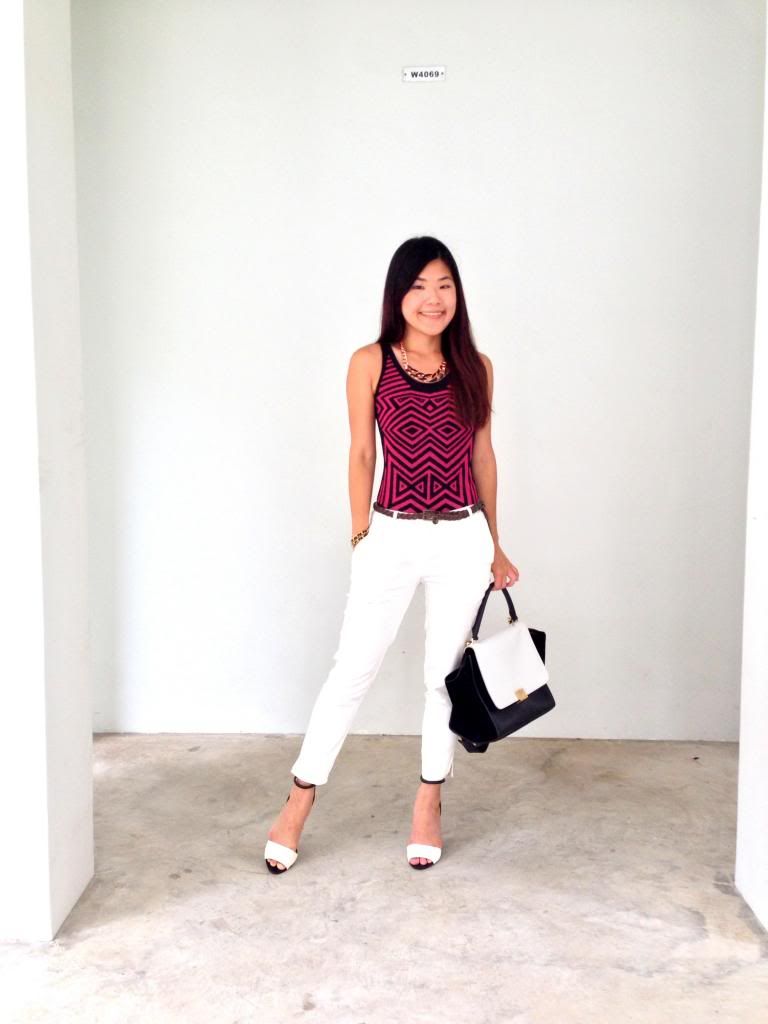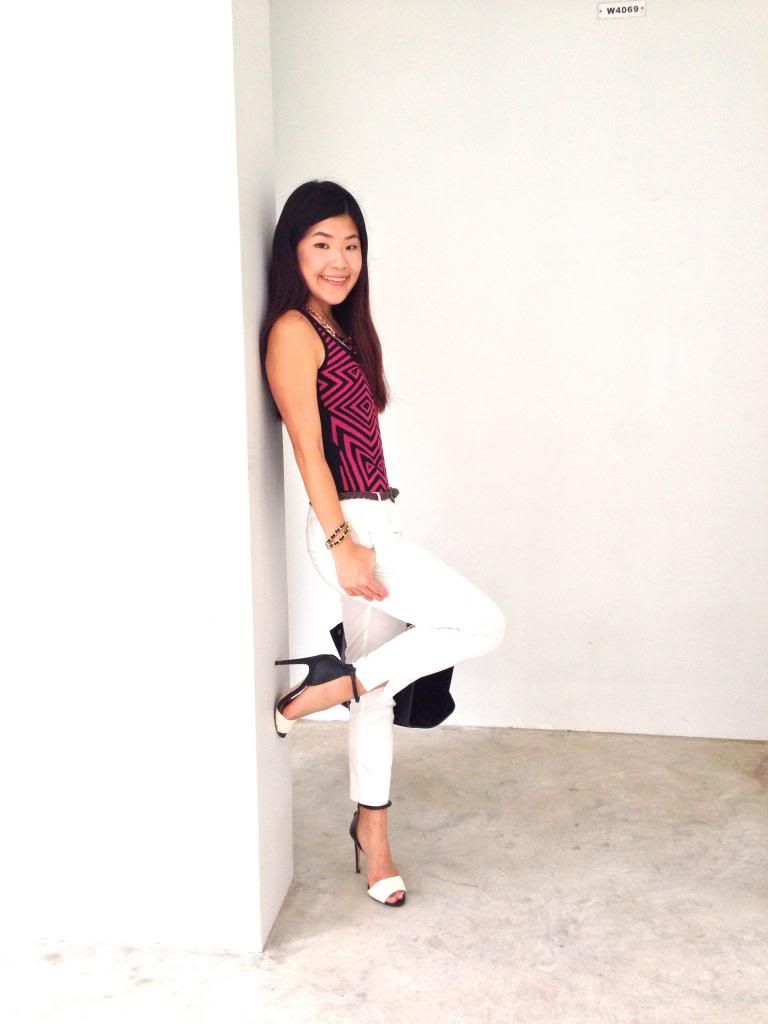 Lovisa Necklace // Ms Selfridge Top // Zara Heels
Another good buy from ASOS - the yellow perspex wedges! Totally love its colour and how bright the colour was, which go well with monochrome pieces. It was so comfortable that I carted out the black one to break the "one item one colour" rule.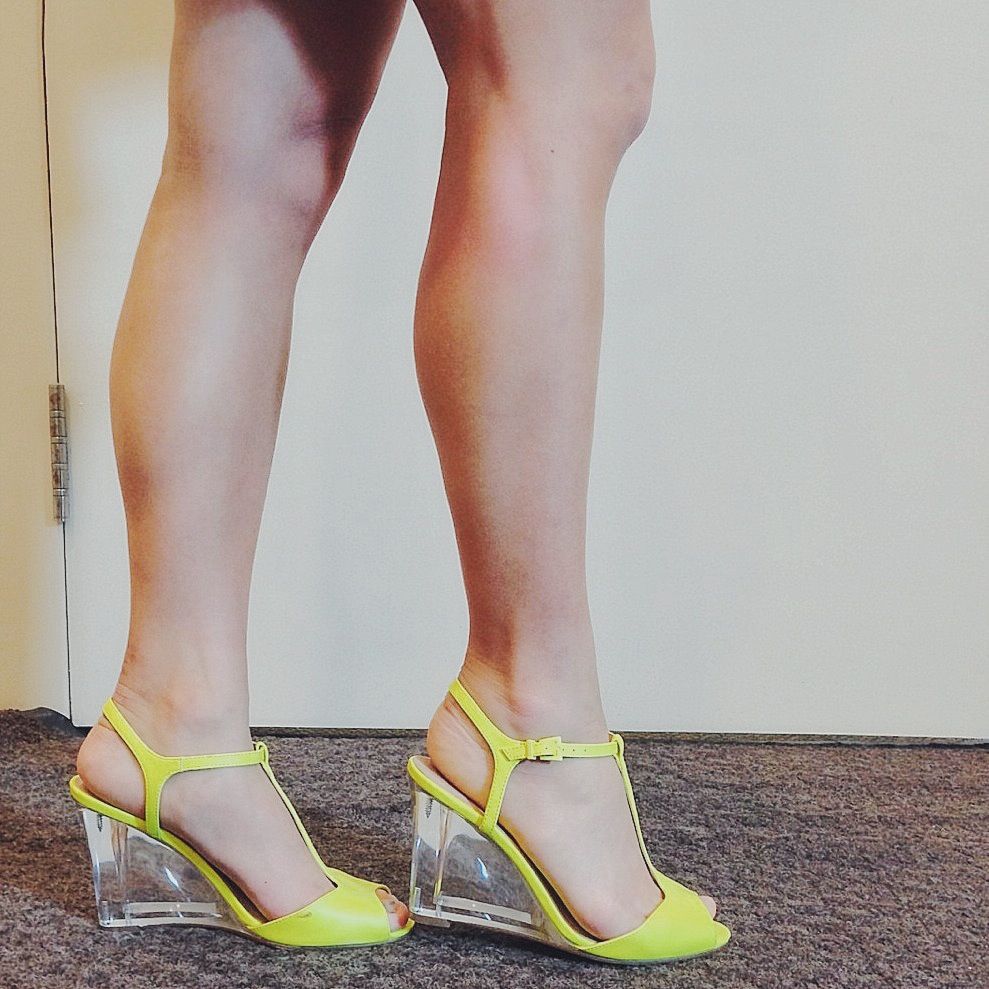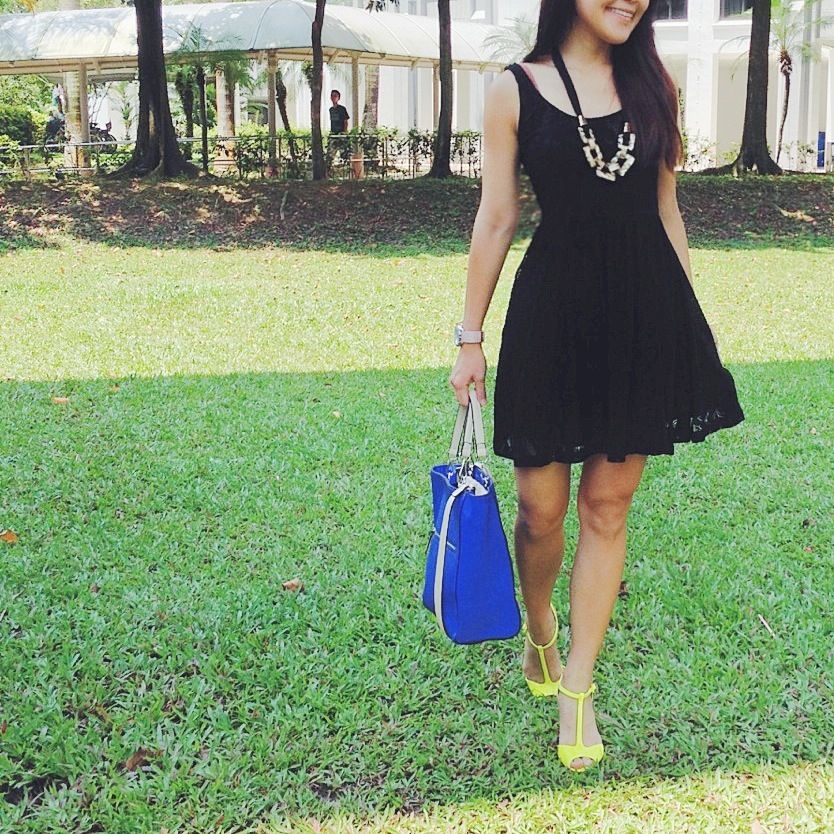 Lovisa Necklace // ASOS Wedges // Zara dress & Bag
I like the crop tops-pencil skirts combination coz you don't get the bulge at the skirt when you tuck your top in haha.
H&M top // Lovisa Necklace // Love Bonito Skirt // Zara Heels // ASOS Bag
Will be back to post more next time. Have a good day! :)