Every October, I would fret about making birthday celebration plans for the boy because somehow, it's really hard to surprise him. On his first birthday when we first got together four years ago, I planned a romantic picnic at Henderson Waves and thought it was the perfect plan ever. There were fruits and sandwiches packed in a vintage picnic basket and all, but I came to realise it was not the kind that he really enjoyed, more of the kind I liked. So, the subsequent birthdays became much simplier where we either celebrated with his friends or just the two of us at a dinner place. Presents were the hardest to purchase because unlike me, he don't lack or need anything at all. For now, we drop each other random presents as and when we like instead of saving them for occasions and somehow, random gesture of love (big or small) are the best really.
Les Bouchons
but I realised last minute that they do not serve lunches on weekend. Immediately googled for restaurants near Roberston Quay and chanced upon another steak place,
Bistecca Tuscan Steakhouse
. I was glad to be able to get a table near the wall at the last minute before booking a staycation for
Studio M Hotel
.
Bistecca Tuscan Steakhouse
+65 67356739

The restaurant wasn't too hard to locate and we were greeted by friendly waitresses in front of a rustic gate entrance. There were tourists sitting at the alfresco area but we decided to stick with indoors since it was rather hot at noon.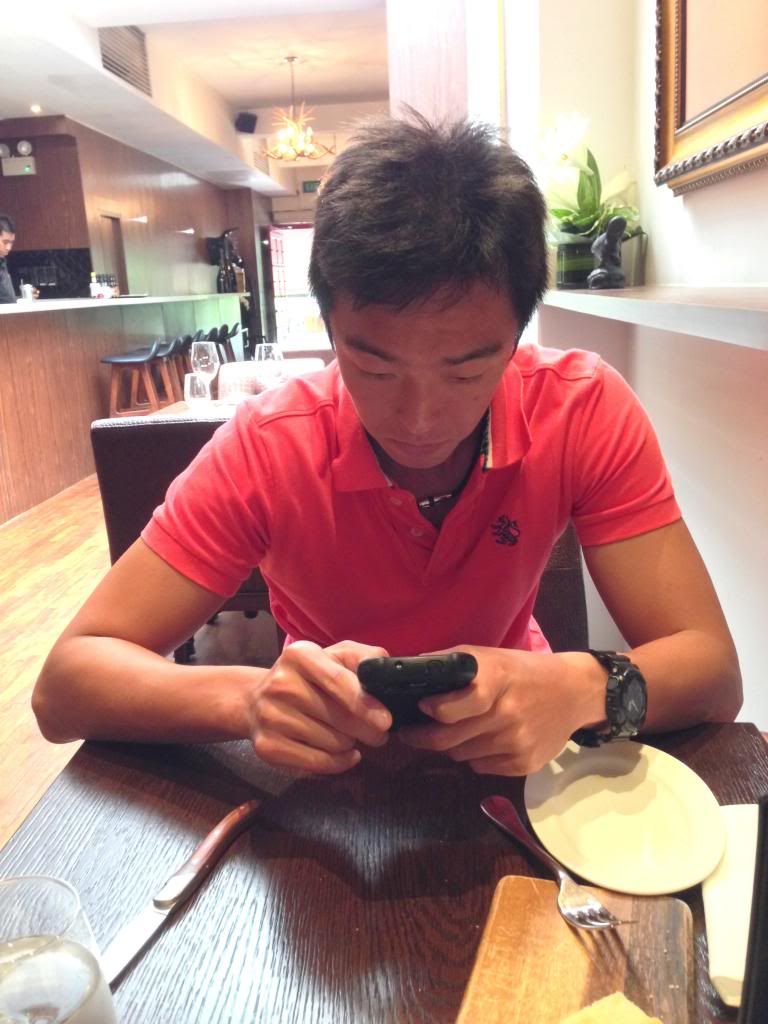 Here's the steaks ordered -Boneless Ribeye (350g) & Filetto (200g)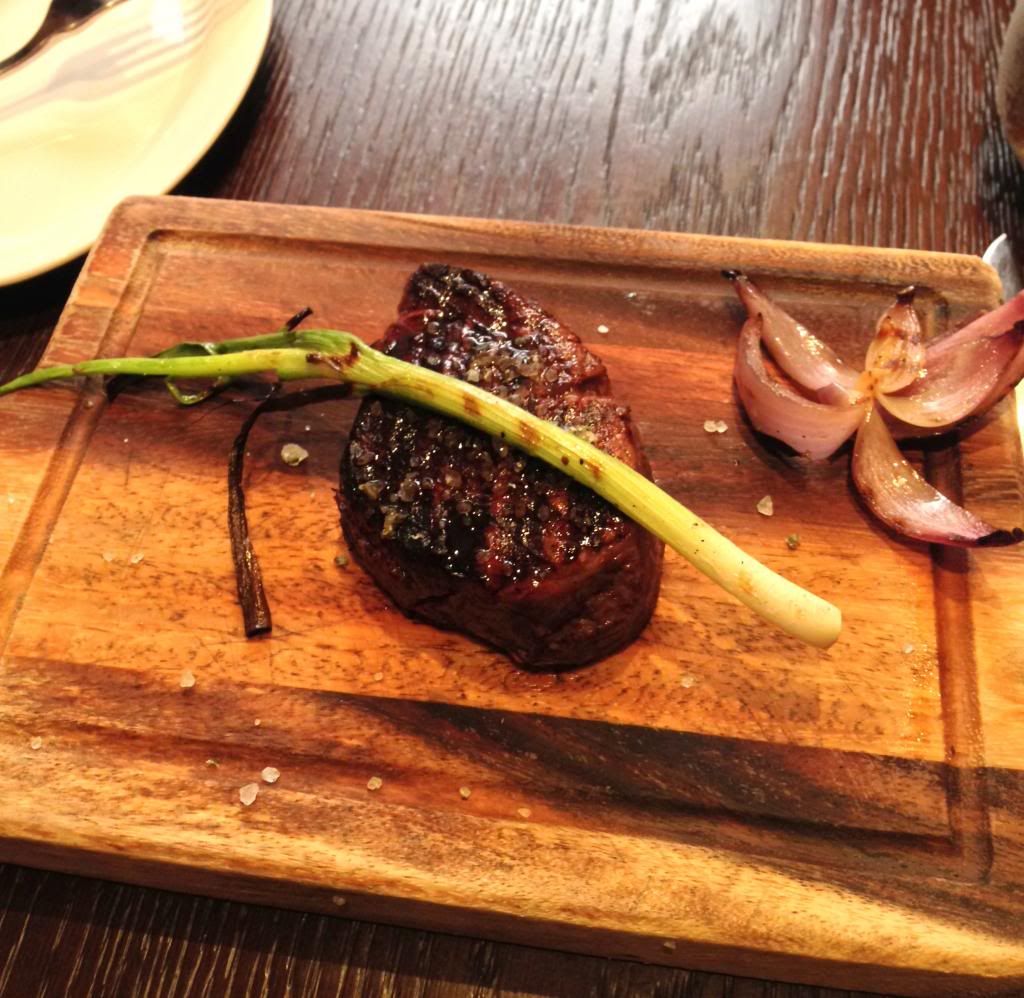 Ordered some sides and wine to go along which they served with some pretty interesting sauce.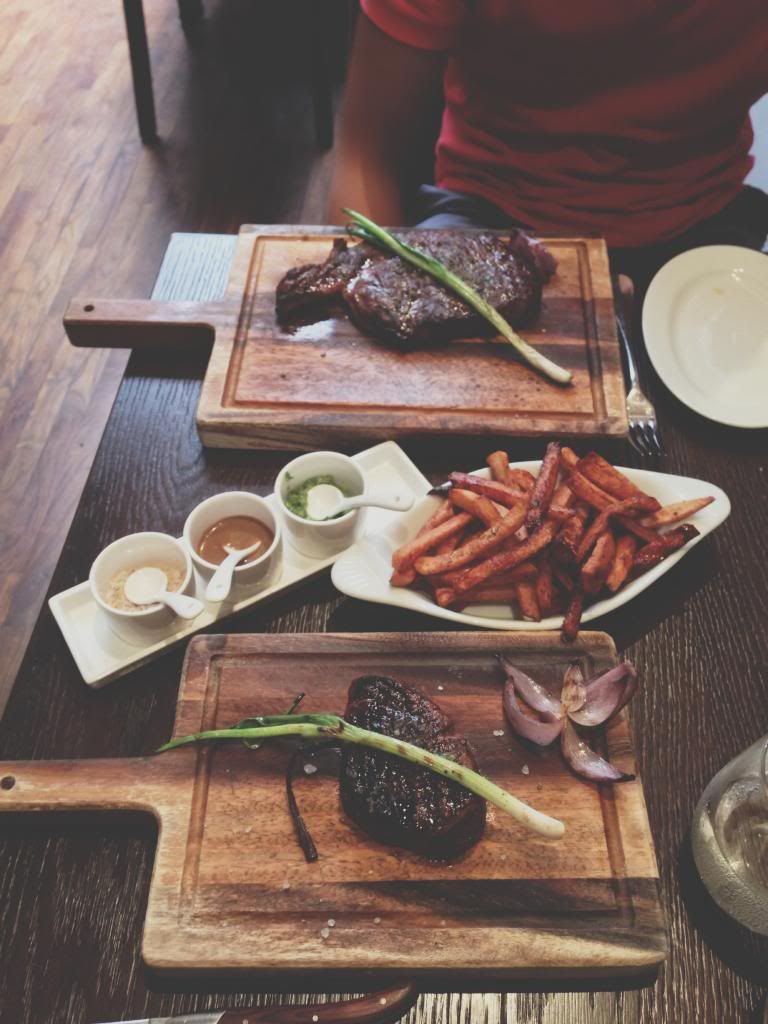 The mandatory "pre-food" pictures hahah.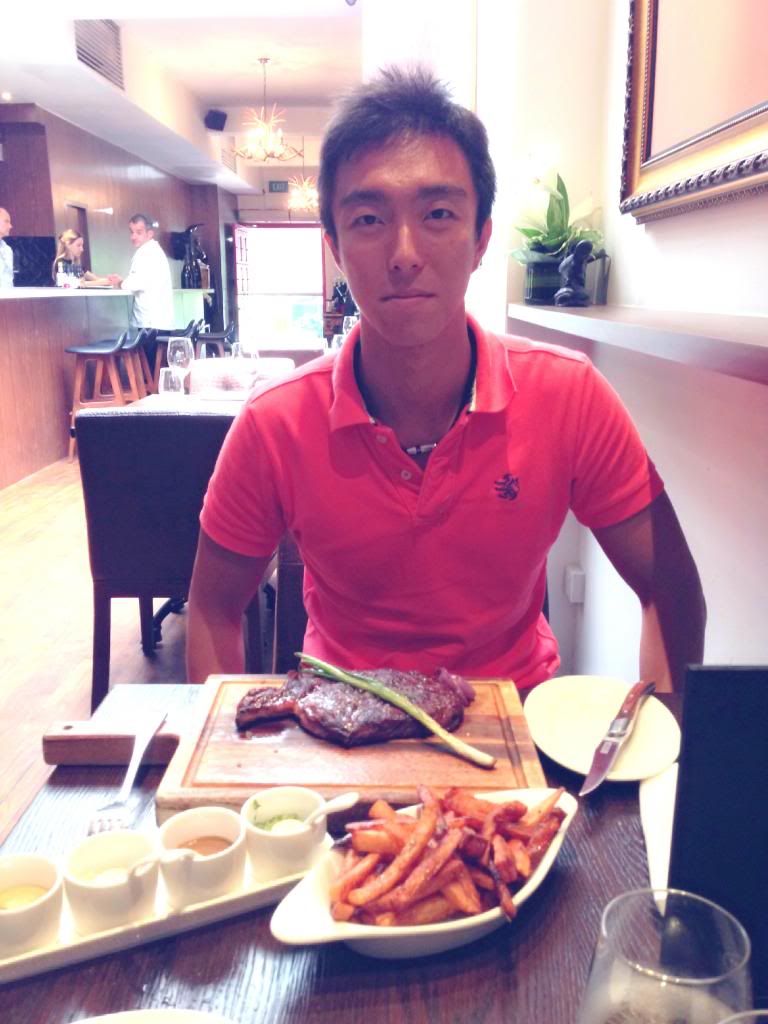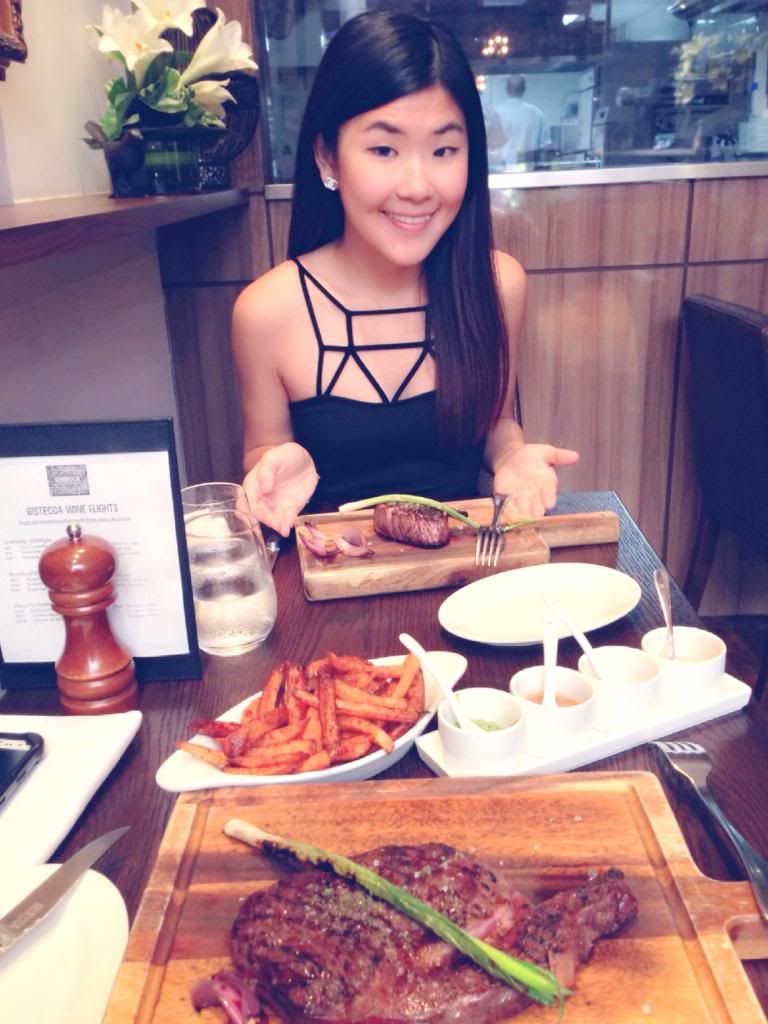 I'm no gourmet or steak expert but we felt that the steaks were really delicious, tender and flavourful. We preferred our steak to be medium-done and it exceeded our expectations. Also, the kitchen is glassed in and you can observe your steak being cooked in front of you. One of the best steaks I've had in awhile. Service was excellent as well with the waiter giving us the right amount of attention. The restaurant was not crowded and it was the right ambience for conversation and some private moments for us. Definitely a place I might considering coming back for special occasions in future and the quality of the food definitely justify its higher price tag. Paid about $85 per pax.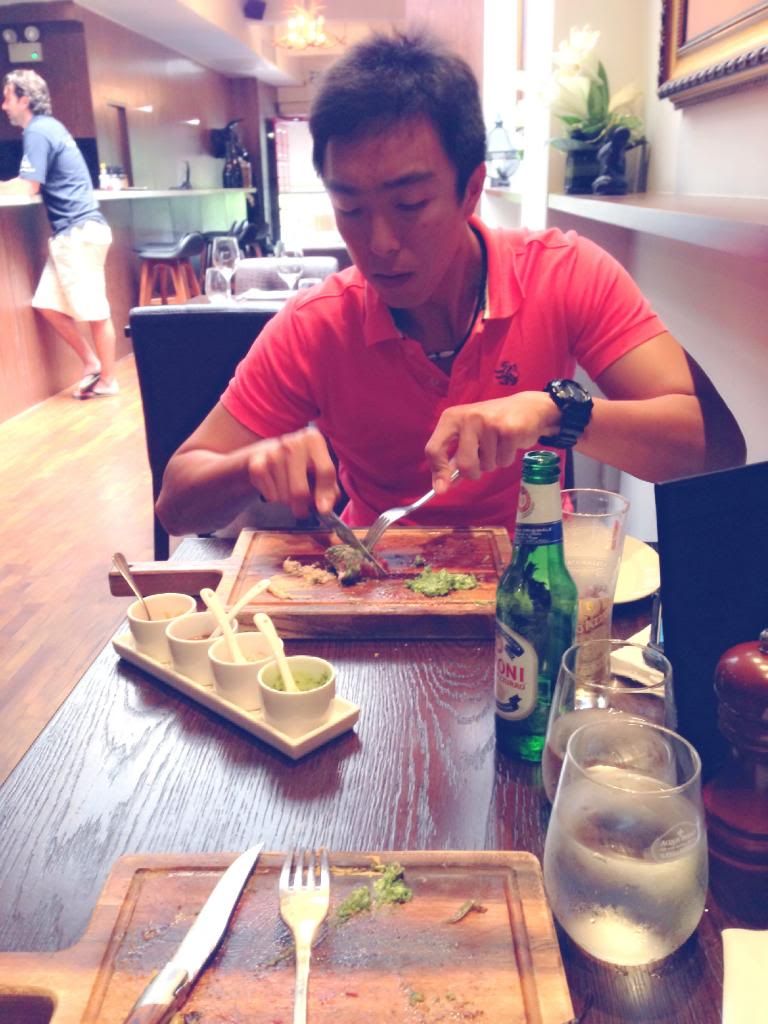 I called in informing them that it was for a birthday celebration and the lady was nice to arrange a tiramisu cake for us, which was much appreciated. The dessert was served right after dinner.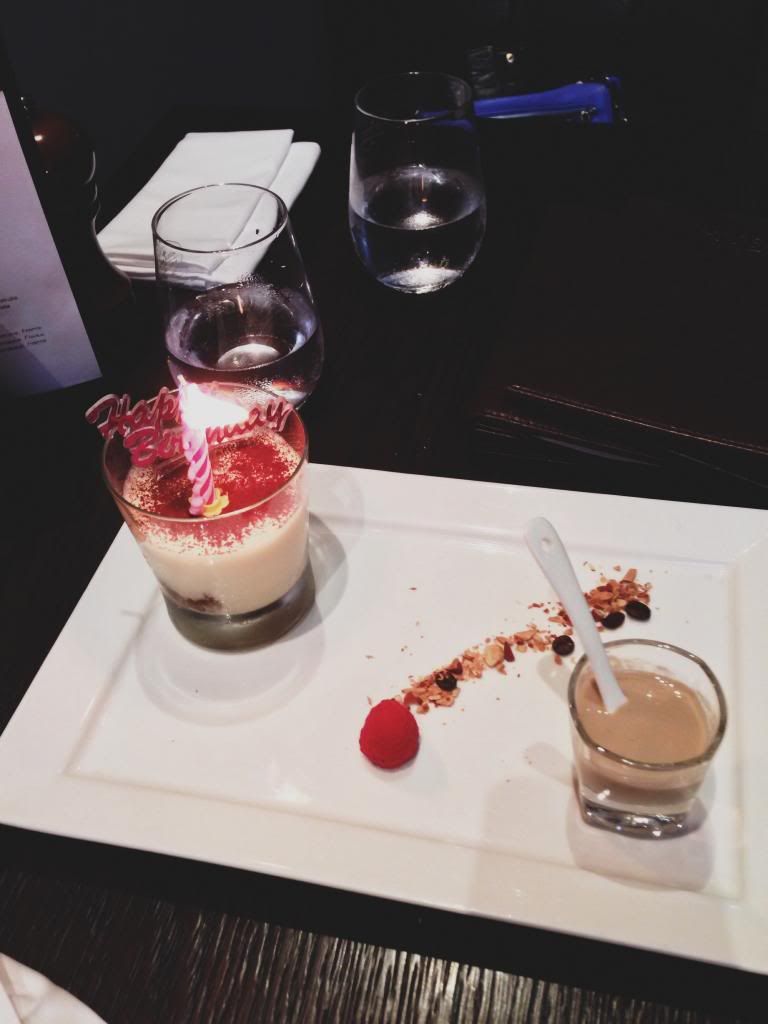 And some pictures together in the restaurant taken by the waitress before we left ;)
Spotted a vintage bike at the door entrance as well!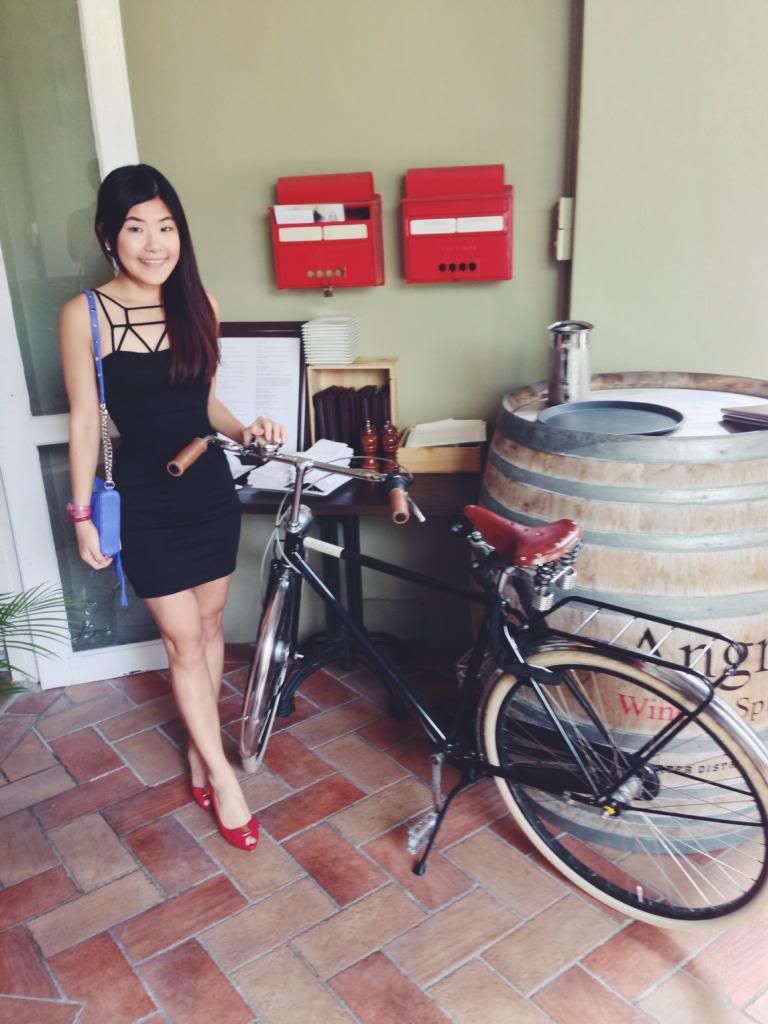 In a simple Love Bonito's Carly dress. Love that black dresses never go wrong with red!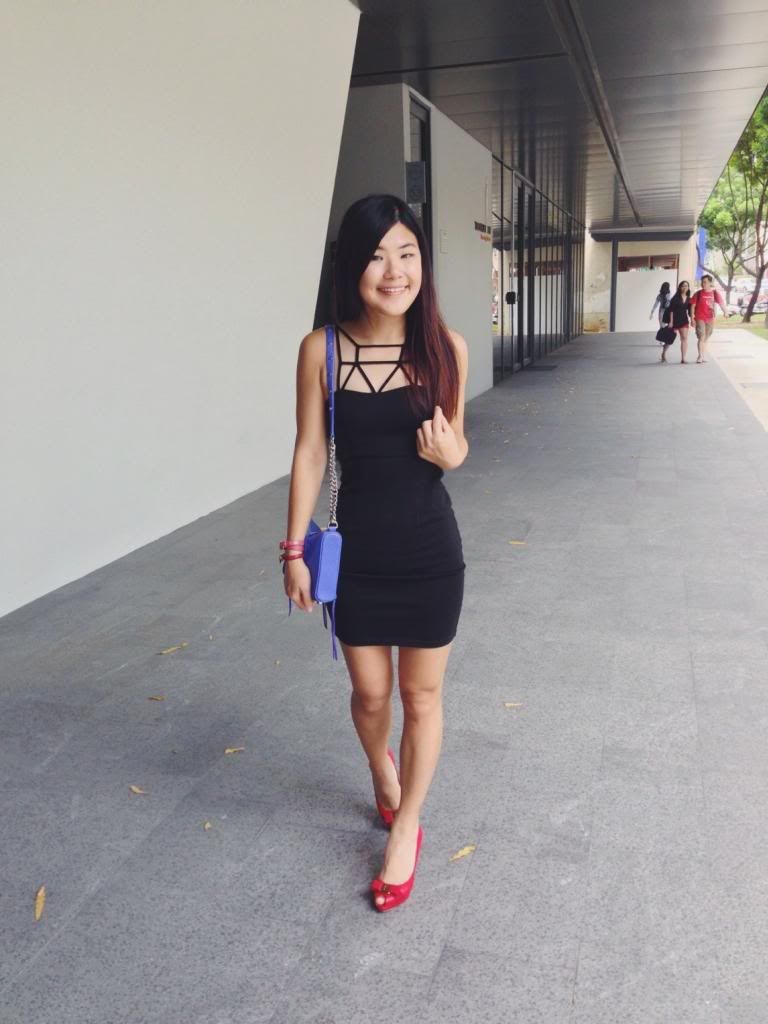 The next plan was to bring him to Studio M for staycation which was the tricky part. So, I told him casually to pack his things for a "family chalet" at night which he didn't suspect anything initially. However, he kept wanting to text my parents if he should prepare any "BBQ food" or do some grocery shopping which I quickly declined. Phew. After lunch, he asked what's the plan and I said my parents will be picking us up in front in 30 minutes time. We walked towards Studio M and I was racking my brains if I should say I needed a toilet break inside. Then he looked at me and said "Come on, it's a staycation inside HERE and there's no chalet right?!". Game over for my not-so-flawless acting haha!
3 Nanson Road , Clarke Quay / Riverside,
Singapore 238910
Room with a view of the Clarke Quay area.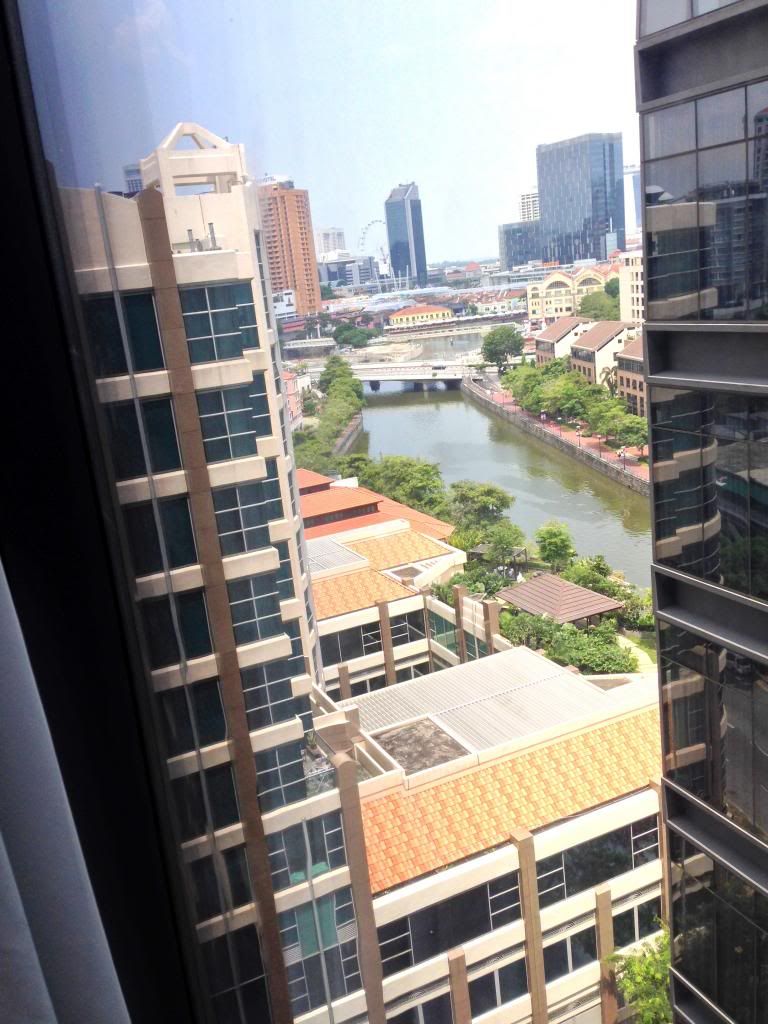 The room was pretty tiny as compared to other staycation experiences but the highlight of it would be its two-level design. The bedroom was on top and the sofa was on level 1 with the toilets. Pretty interesting initially but walking down the stairs at midnight for some toilet business can be quite troublesome for the lazy me.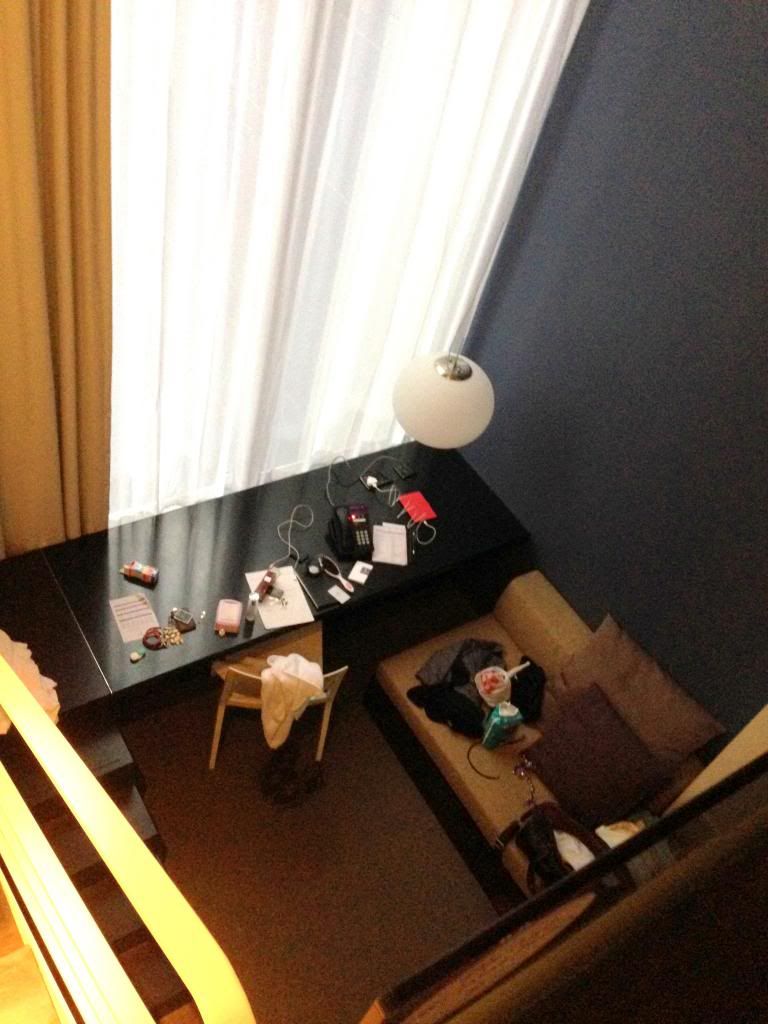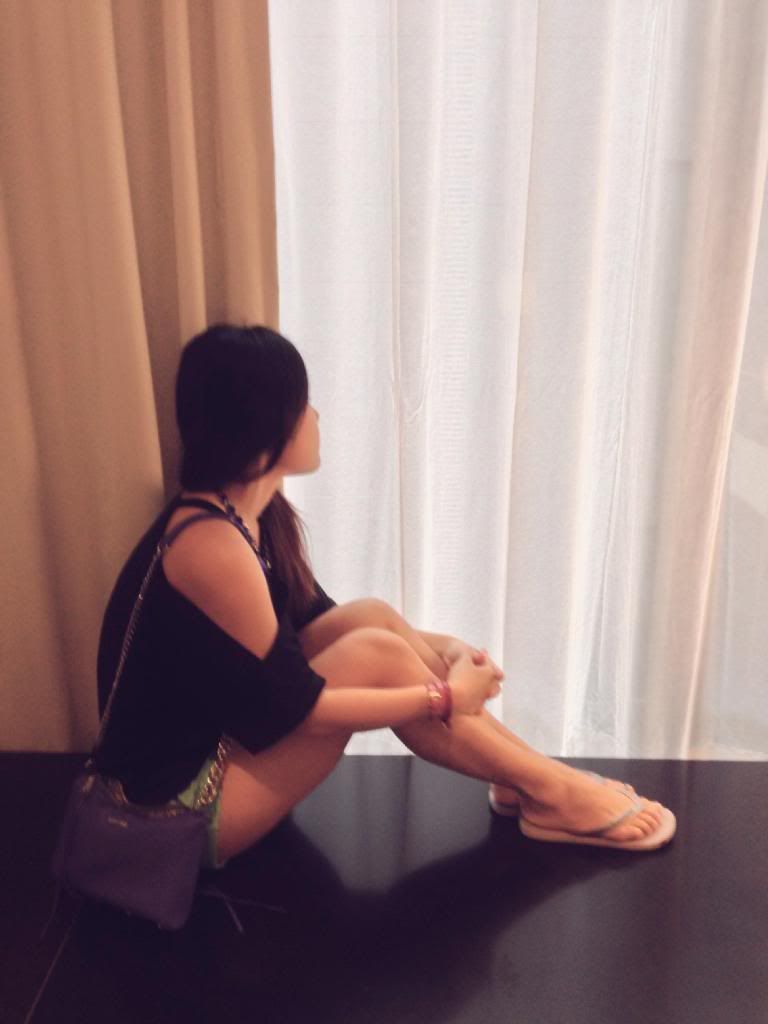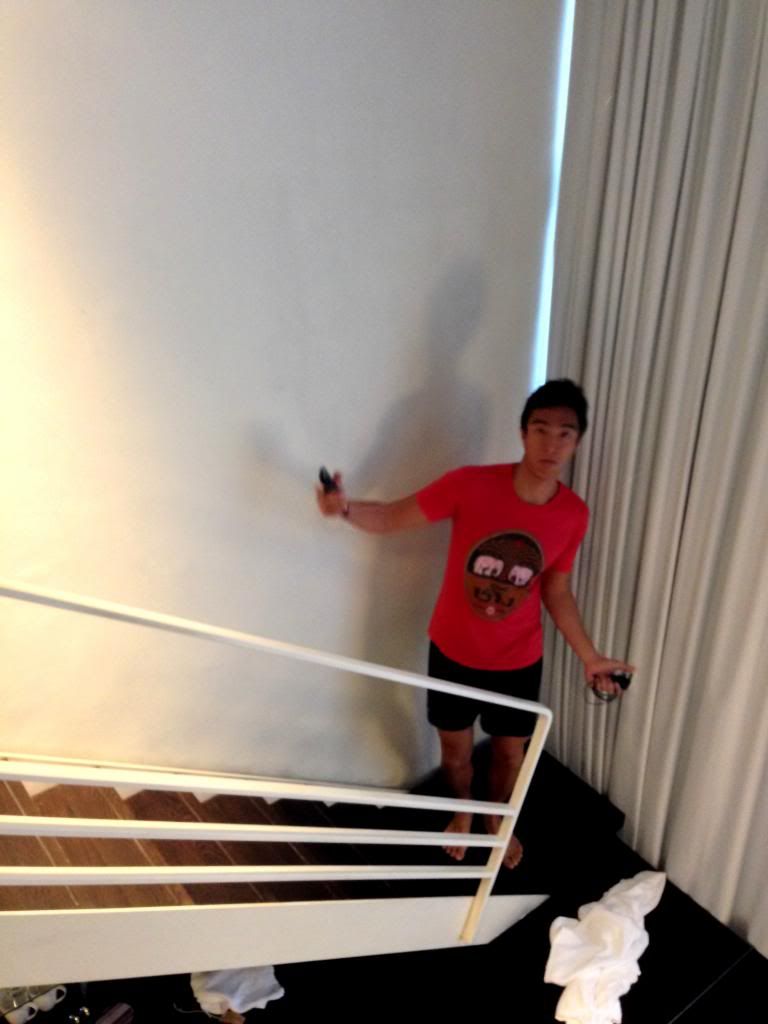 Headed out to a bar at midnight for some supper and soccer action.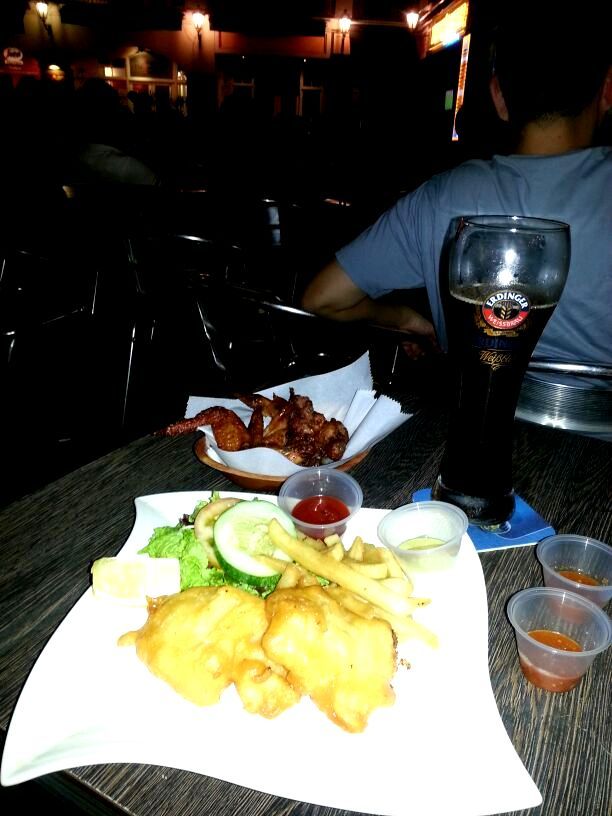 Our favourite part of Studio M would be its swimming pool and breakfast area for sure. Service wasn't too good as the staff wasn't responsive to our needs but it could be due to the huge crowd on weekend. Breakfast was mediocre but the view made up for it.