Shape Run has always been special for two reasons: it was my ever first run and it marks a year of anniversary with the intimates girls!
Do you still remember your first run? I've written before that Shape Run 09 was my first run and it was one of those candid "ok lor" decisions that changed my life. The signing up of the 10km category was to accompany my friend and also for its attractive goodie bag. I could still remember crawling out of the bed enthuastically for the virgin run and enjoying myself thoroughly after crossing the finishing line for the first time. That turning point started my running addiction which has gave me so much grit and mental strength to complete other distances.
This Shape Run marks my 30th run in 5 years so it's especially meaningful. It was originally scheduled in July but post-phoned to October due to the haze back then. So glad that the all-female race went ahead this time round!
Here we are at the starting line at 6am; with my fab colleague who picked up running just 6 months ago and finished this race in 60 minutes!
With the intimates girls when the sky's still dark.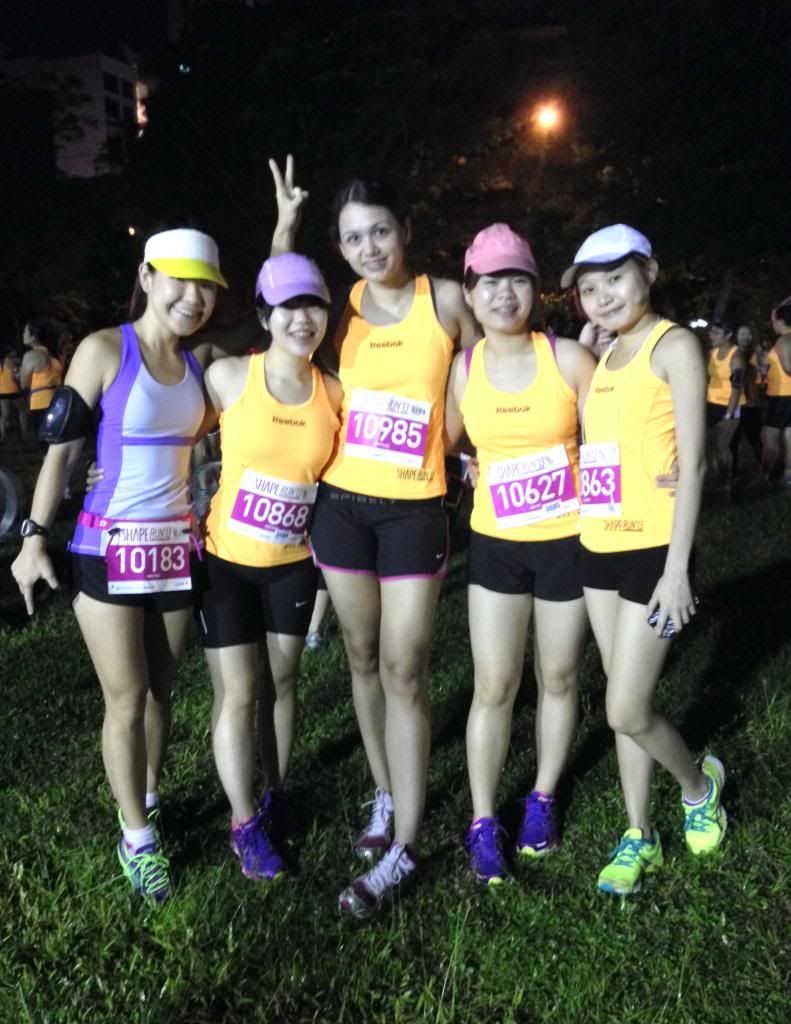 At the starting line with the females after the warm-up exercise by TF instructors!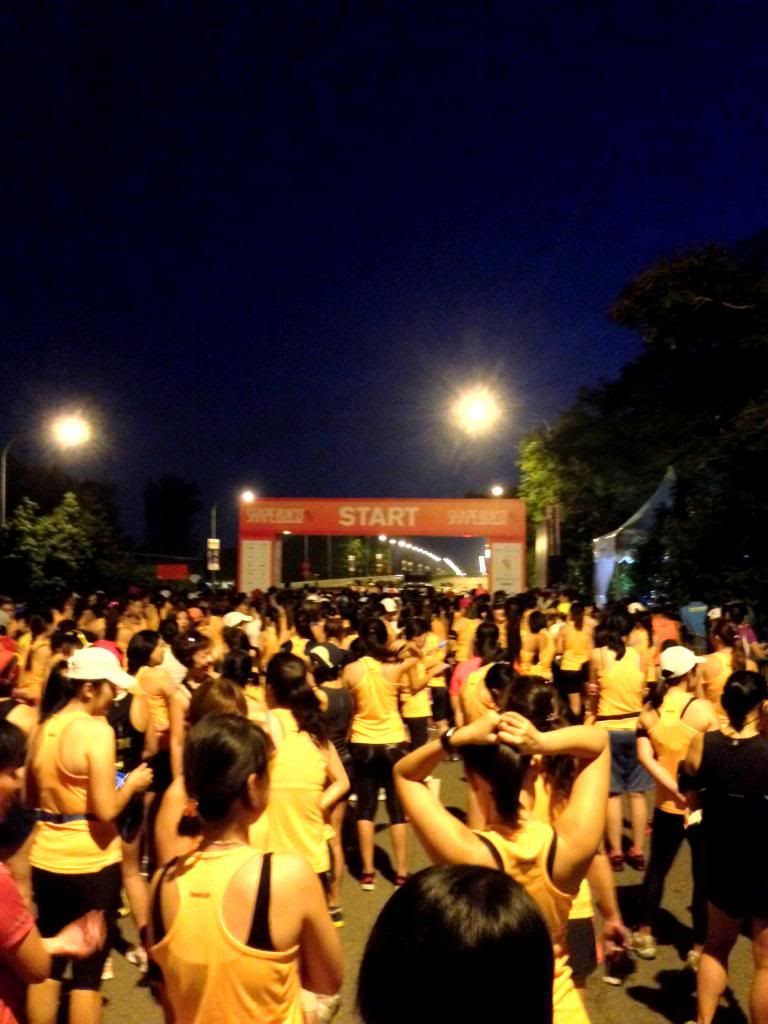 Off we go after the gun sound! There were 3-4 water points along the way with water and isotonic drinks. For this run, I attempted going without music since my usual playlist songs were really slow and tried pacing myself like the past training sessions. I was following the 55 minutes pacers who helped alot with their constant pace throughout.
Credits of the awesome running pics to Running Kaki & Running Shots & Gab Chua.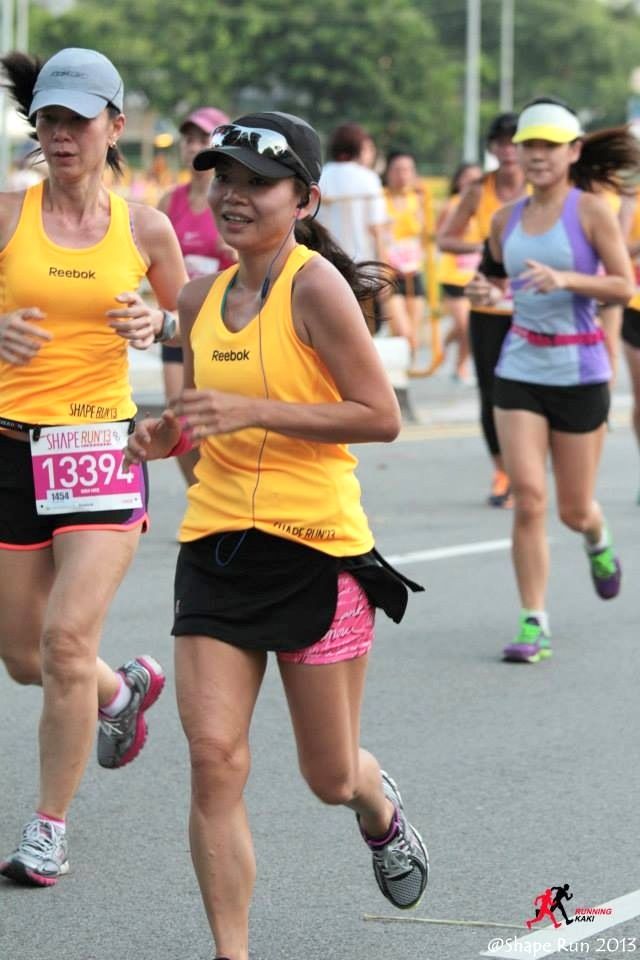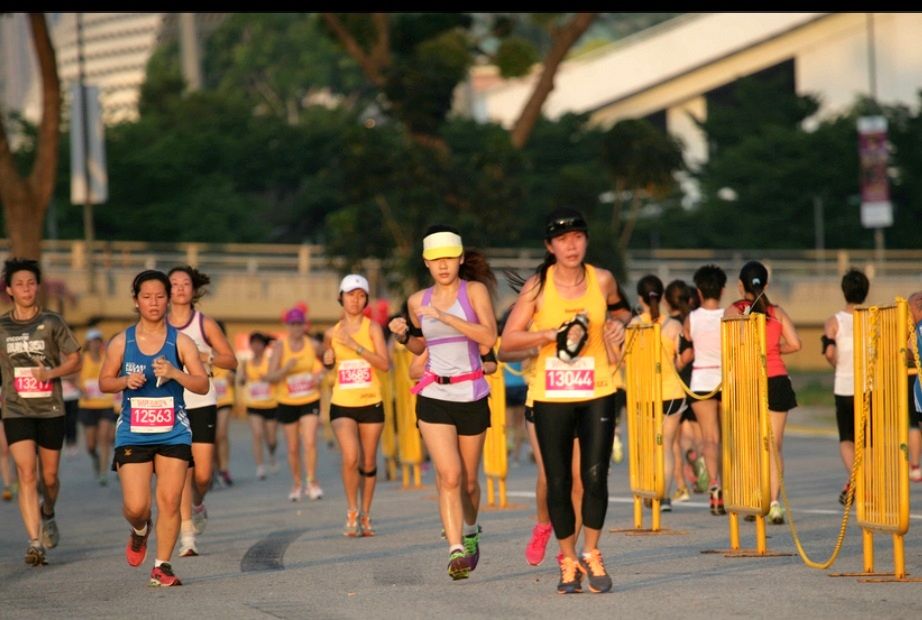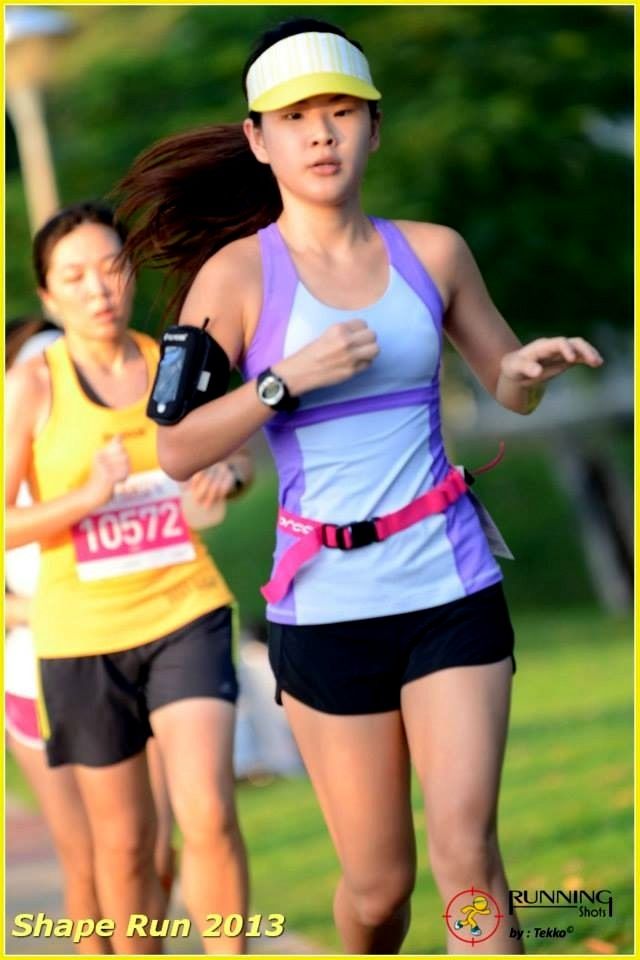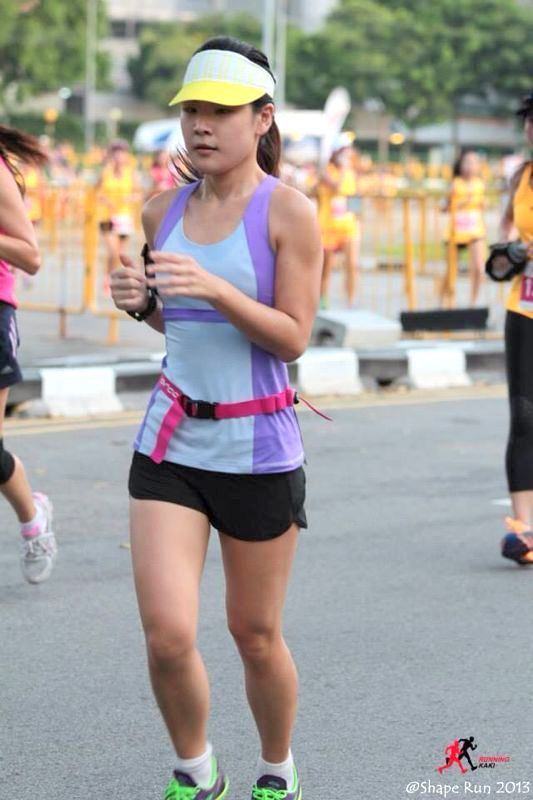 At the final 200m to the finishing line!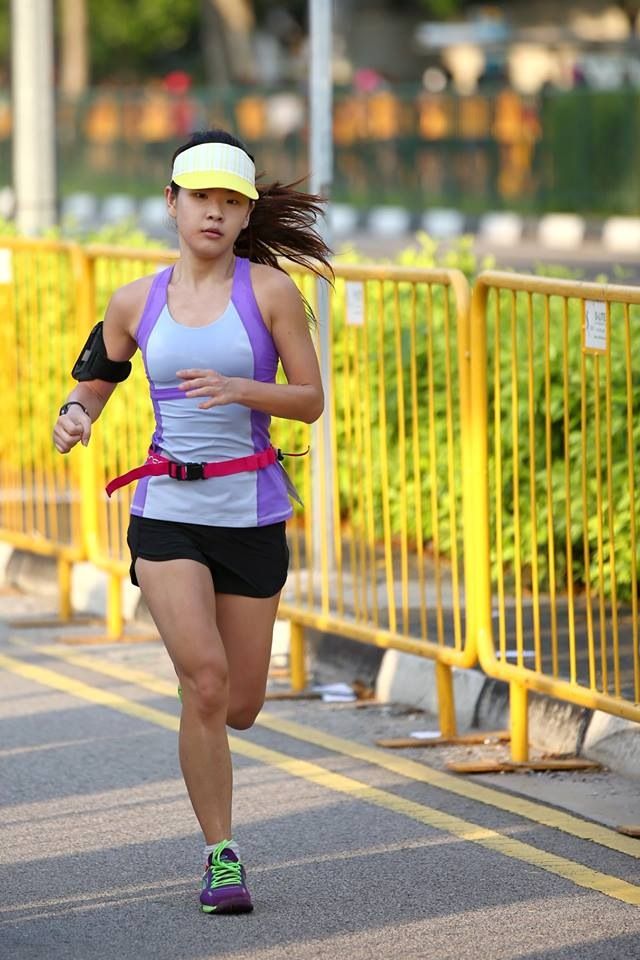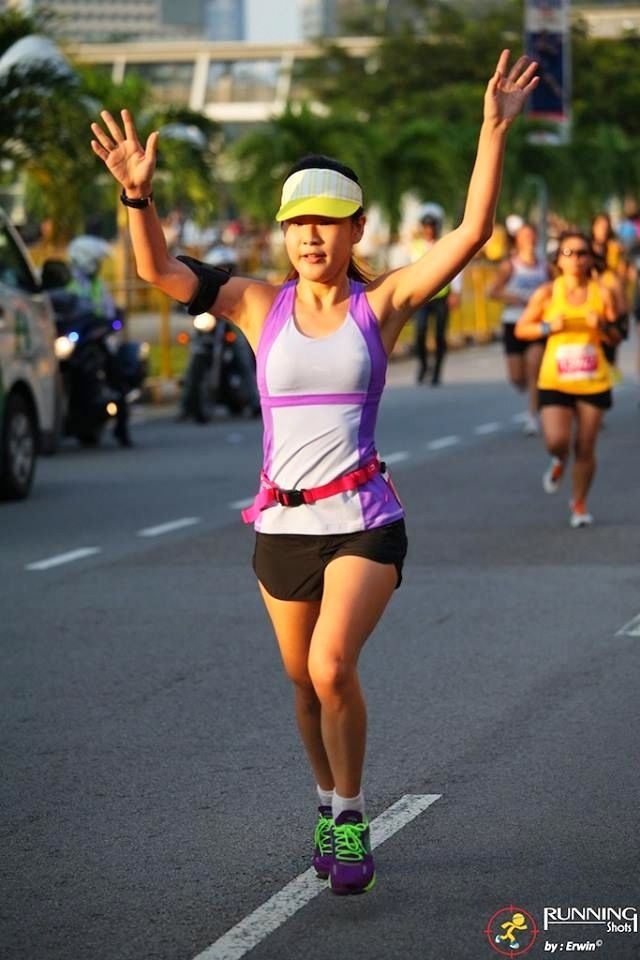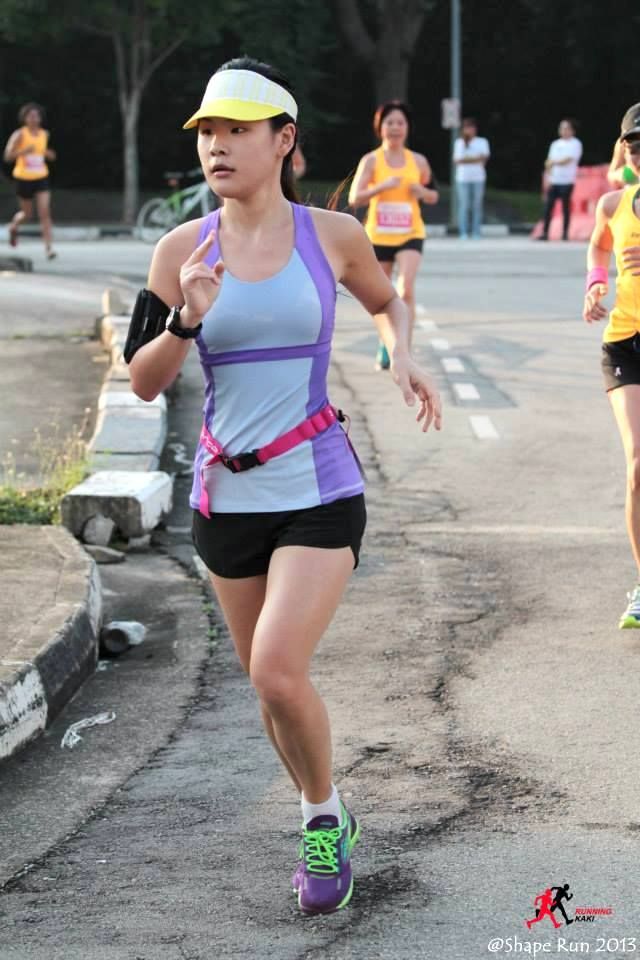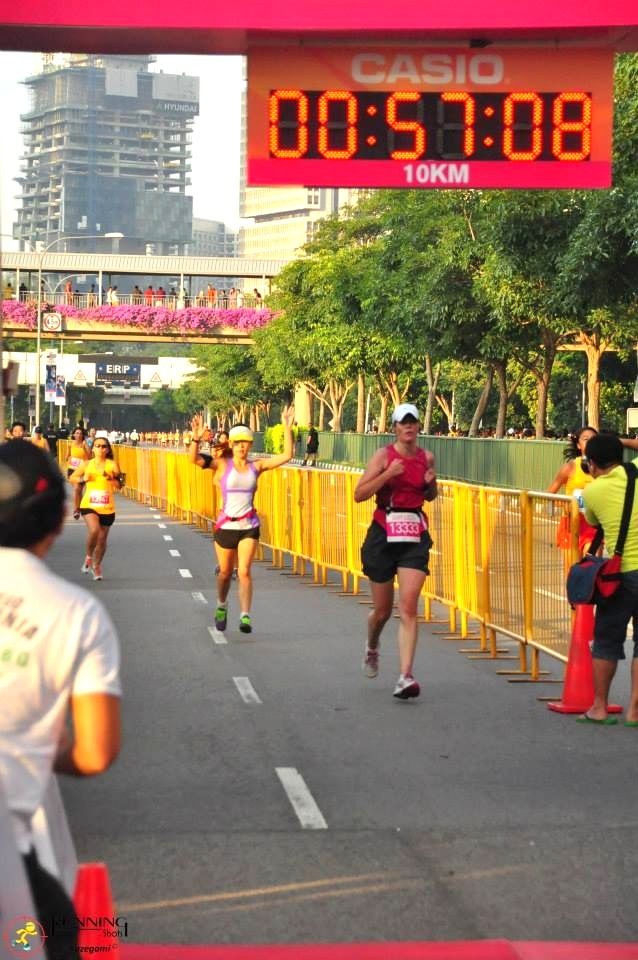 Nothing like the feeling of crossing the finishing line on your own.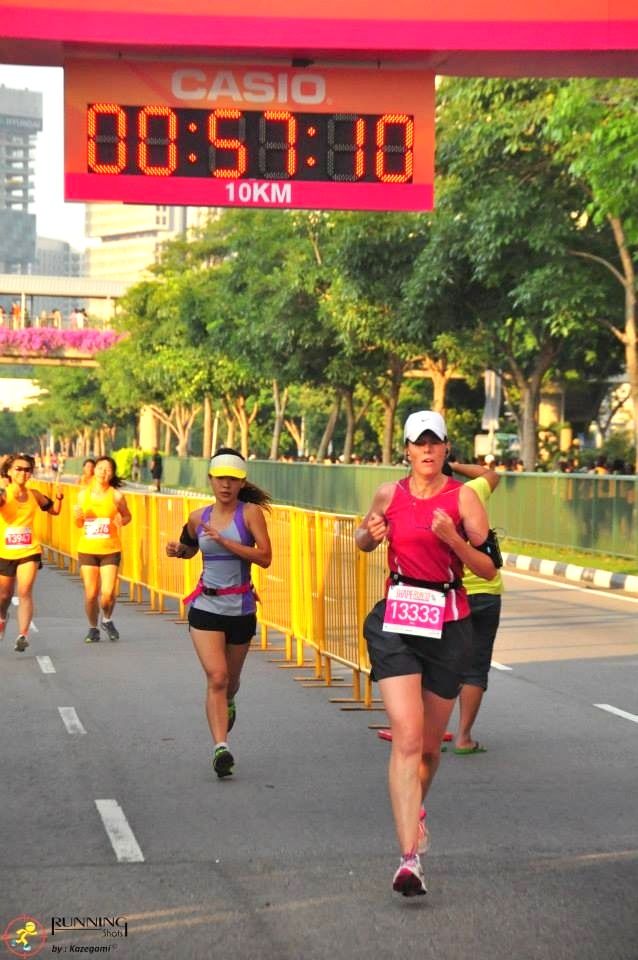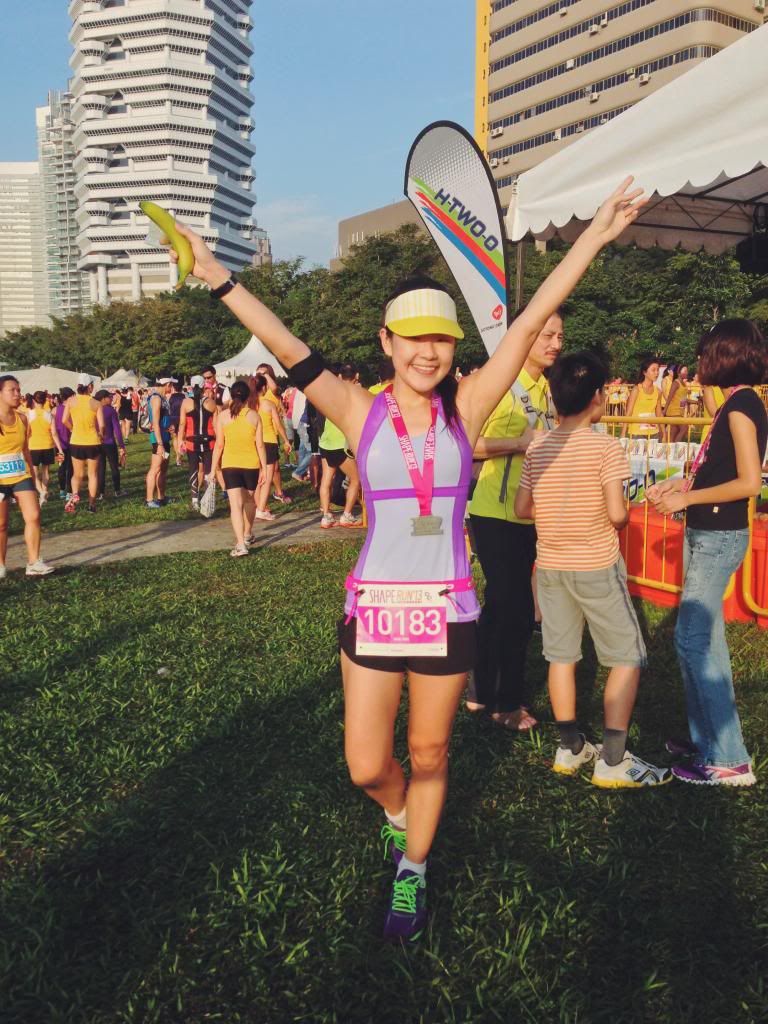 With my dearest Mel, my #fitspo!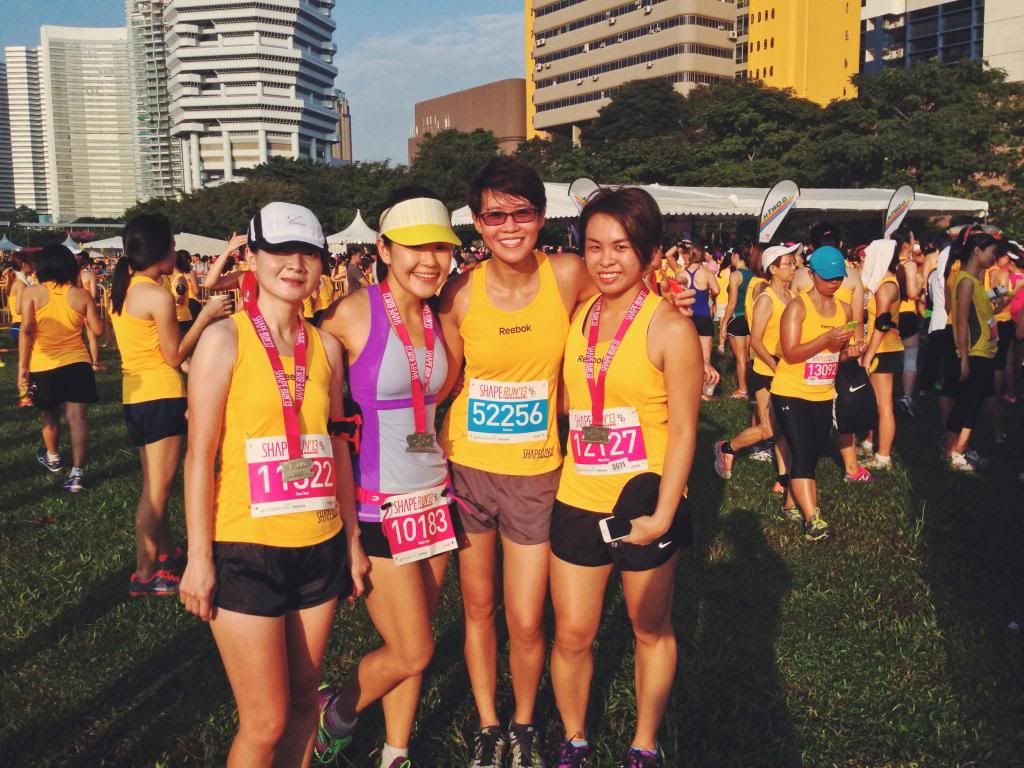 With the scorpios babes, more races to come next year!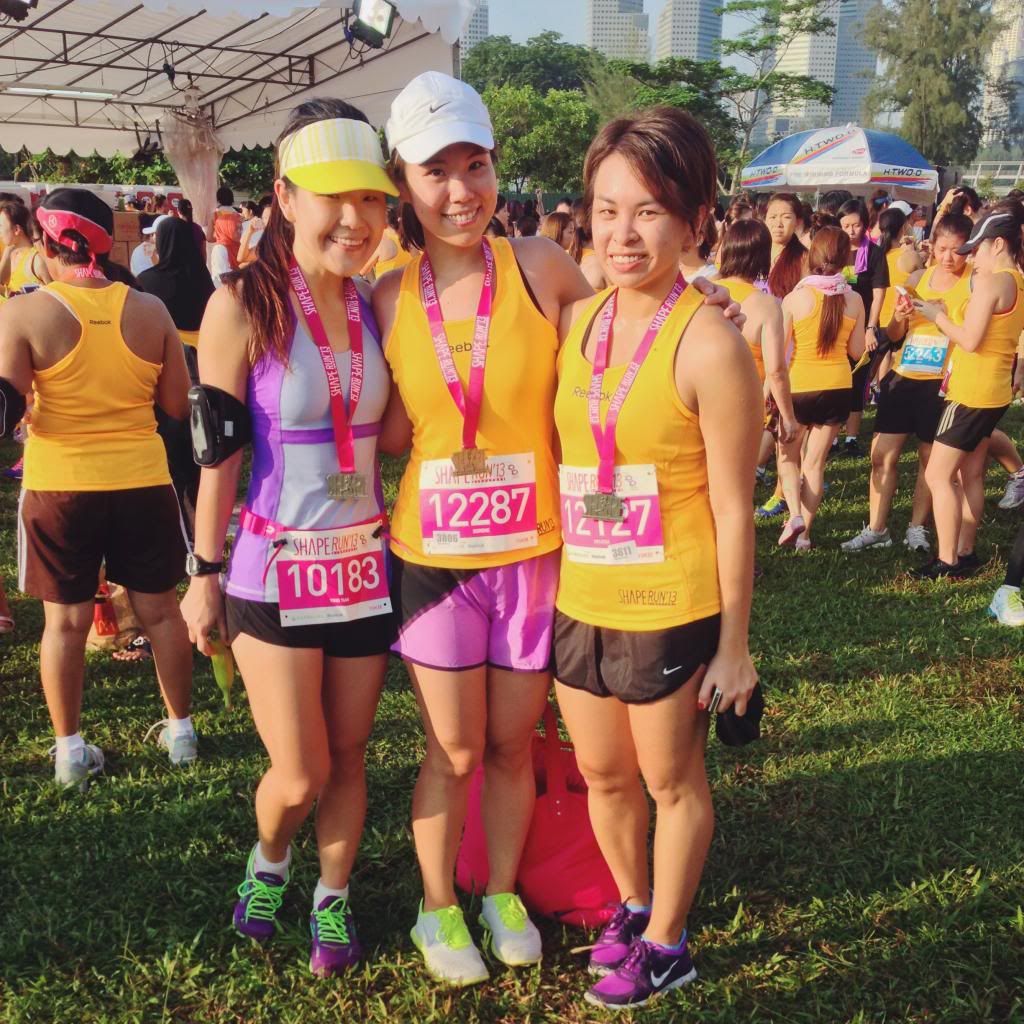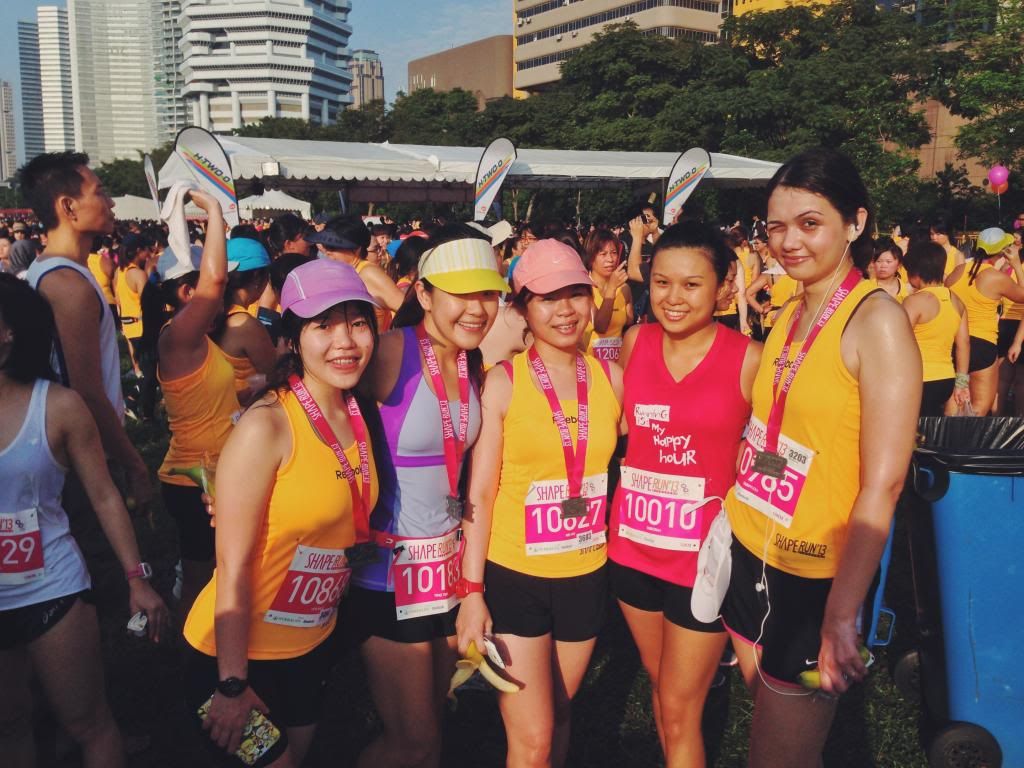 And of course the anniversary picture!
The JC clan unites after 10 years.
For this year's Shape Run, I didn't quite like the repetitive loops and U-turns that we had to do instead of the usual 10k routes for their past races. At the ending point, we were not given can drinks but half-filled cups instead, which might not be sufficient for some runners to quench their thirst. Nonetheless, the efforts of the fantastic pacers and volunteers, as well as the organisers' efforts like the long stretch of mobile toilets for the convenience of the runners were commendable.

Also, I'm very happy to get my personal best of 56 mins 38secs to shave 2 minutes off my last 10km. It's definitely a new additional motivation to run harder as even a second is an improvement and that nothing is "out of your limits" if you put in enough effort.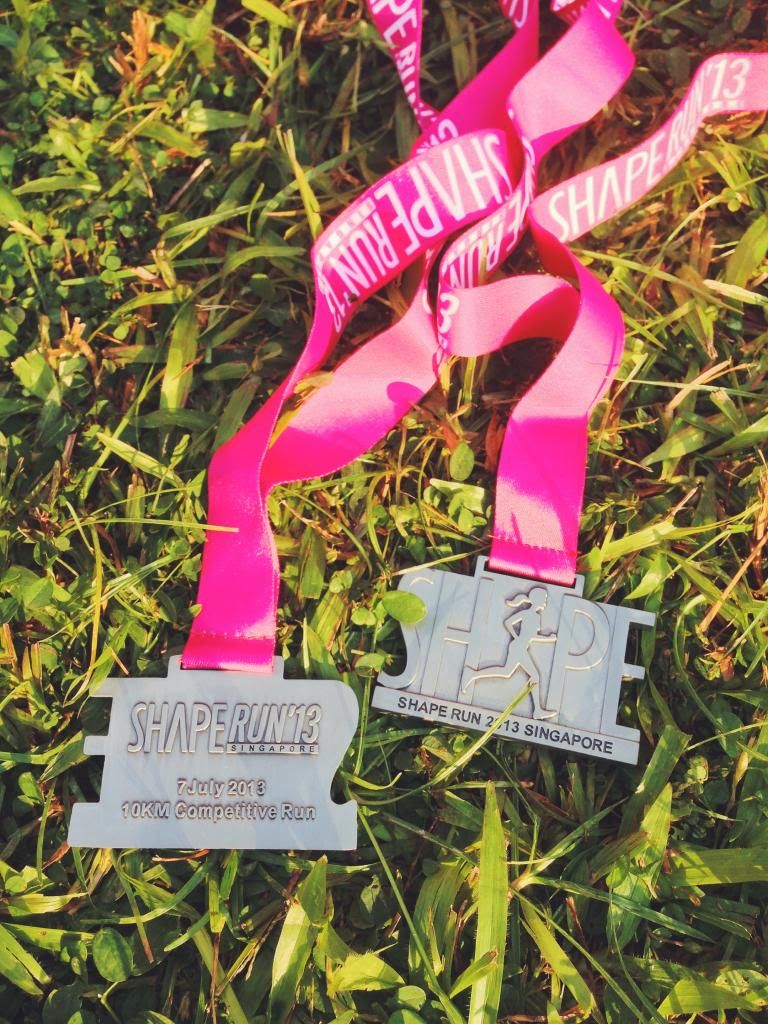 Thank you Shape Run, I will be back next year for more running anniversaries.
For now, it's one week to the next all-female Great Eastern Half-Marathon and I can't wait!