This is my second year joining in
Shape Yoga By The Sea
after the first awesome experience
last year.
It's a happy and calm feeling to start the day fresh by practicing yoga so close to nature, in front of the breath-taking ombre skyline with so many ladies. Something that's somewhat different from being in the indoor studios surrounded by mirrors. Like what the Pure instructor said last year, count your blessings to be fit enough to travel out of home, to have the discipline of waking up so early, to have the money to register for the event and to encourage yourself for every pose done.
Cabbed down to East Coast Park with dearest Mel that Sunday morning and while walking to the event site, we could not resist taking pictures of the beautiful skyline. It was probably the first time we were both meeting at 6am since JC and more to come especially with Shape Run being this weekend!
Personally, I liked it better than the last Shape Yoga in the Park despite the heat that morning. Will let the pictures do its talking especially with the skyporn pictures that require no filter at all.
The gorgeous view that greeted us that morning.
Both bare-faced and happy!

With dearest Caddie, my fellow partner-in-crime by waking up on a rainy day PH to hit the gym at 8.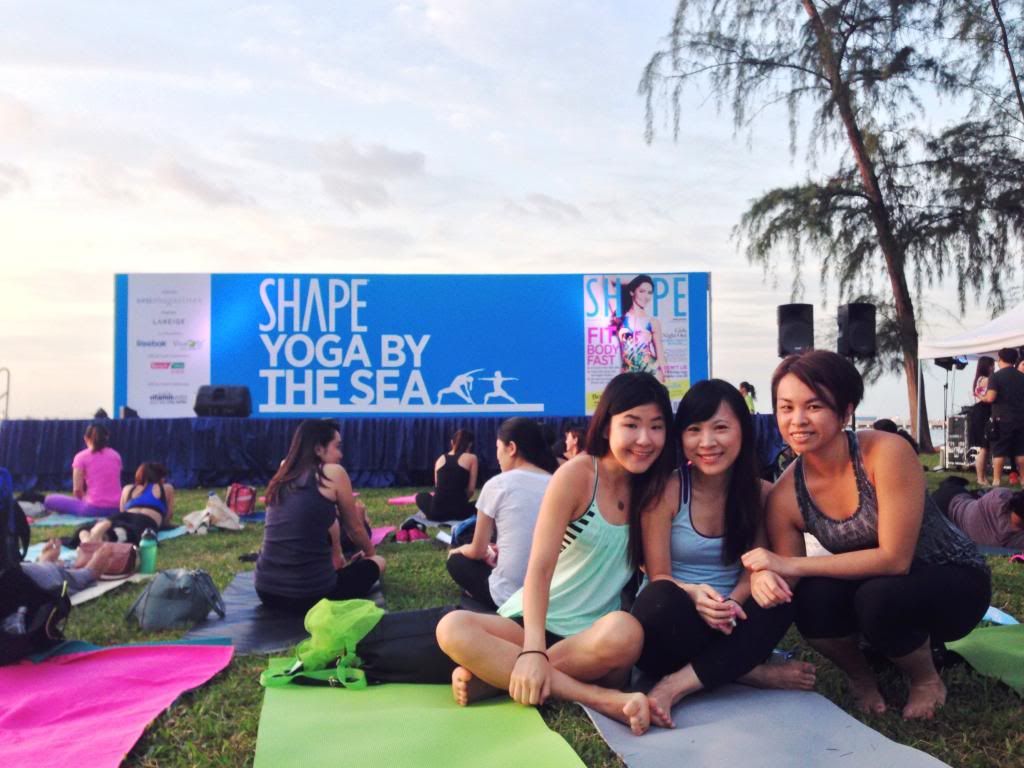 Our second yoga event together after the last at Bishan!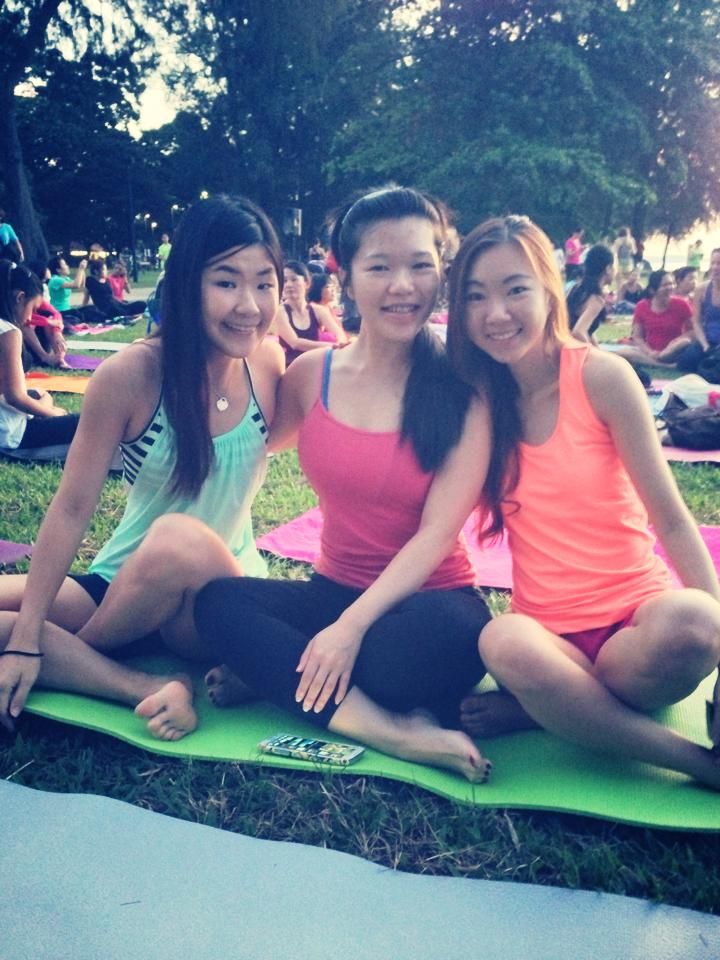 Managed to psycho my colleagues to come along that day for their first yoga session as well teehee. Only realised that Veron & KX were in the pictures only after that haha!
Starting our practice with the sky becoming less dark.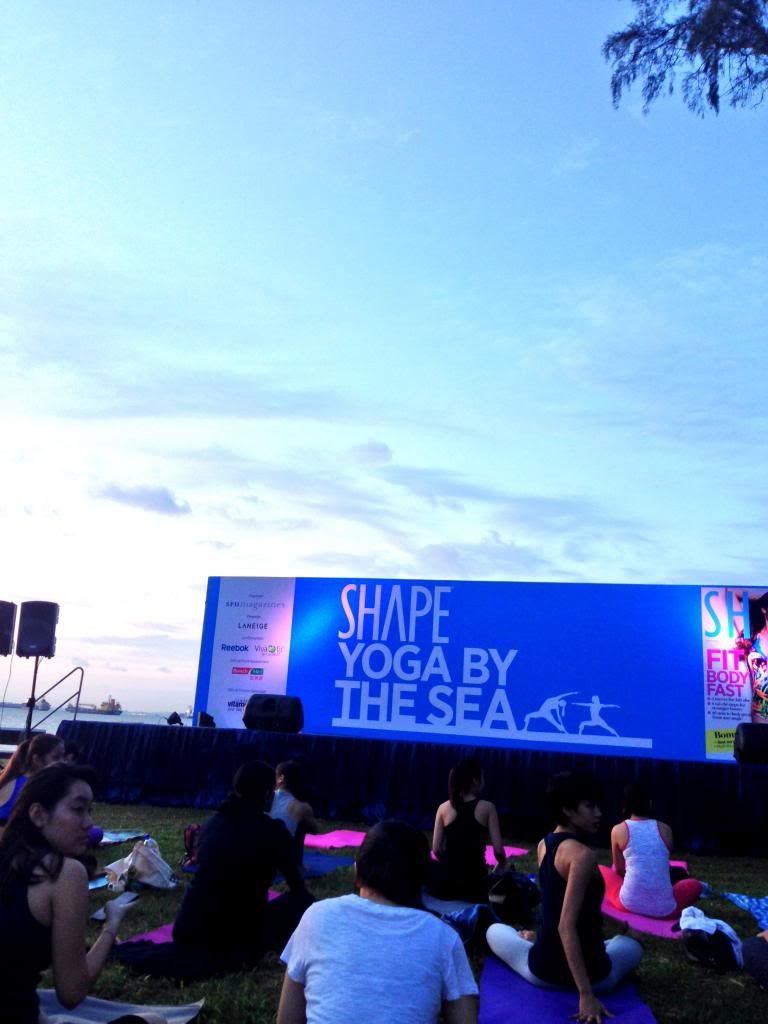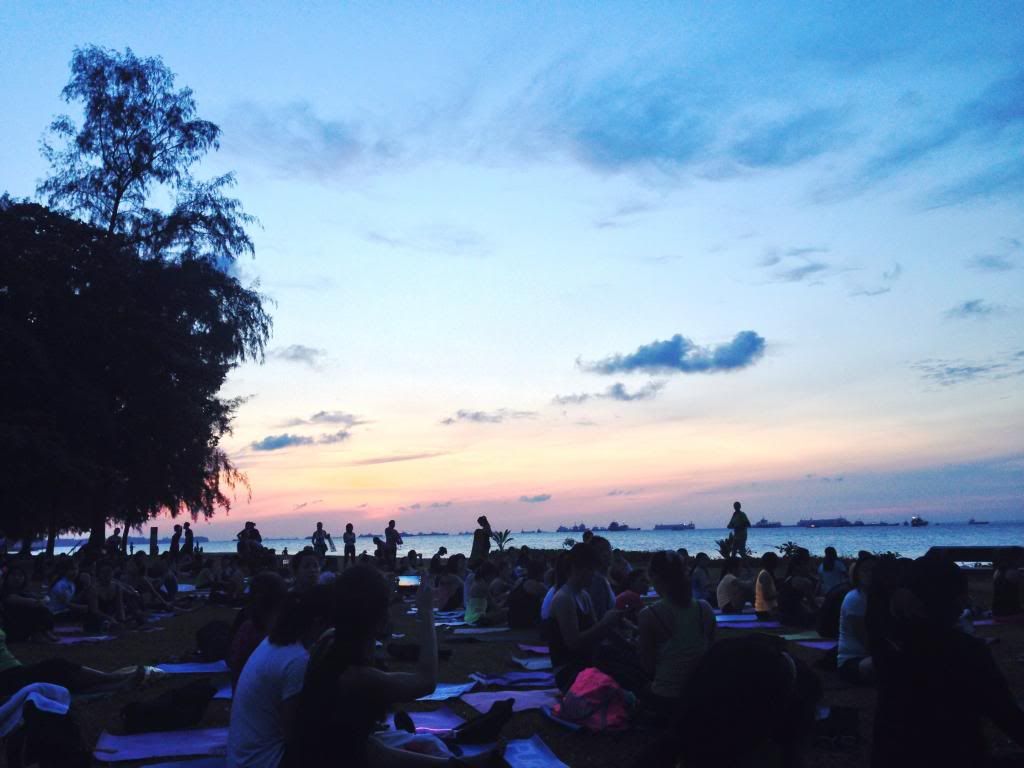 Lovely sunrise despite the heat.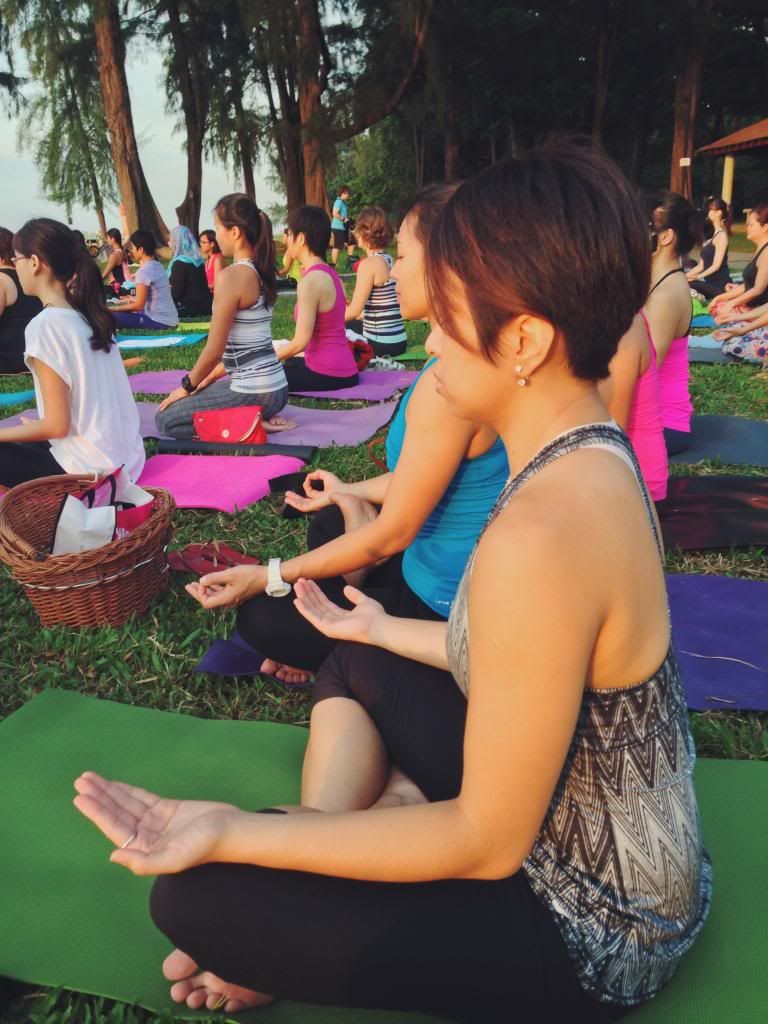 Another fellow lulu fan and second time meeting Jayner!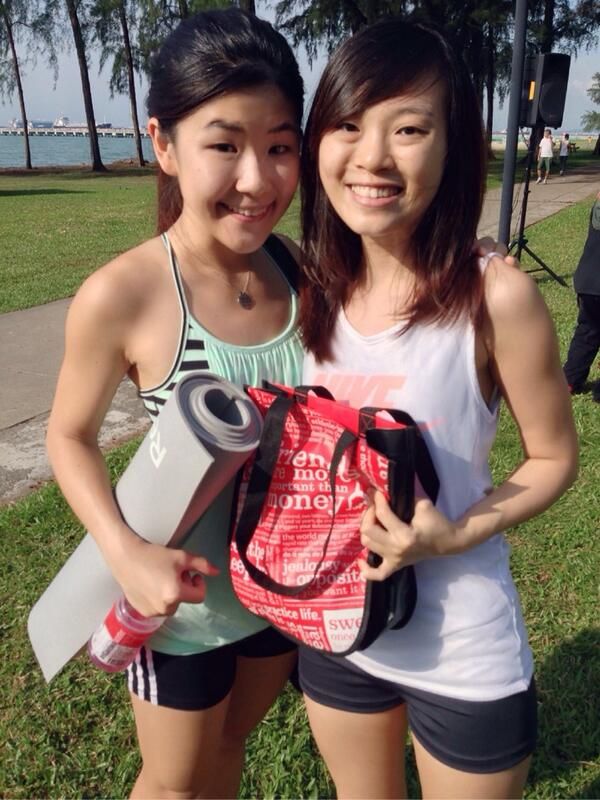 Ended the session with a group picture with the gorgeous Tara Stiles, who led the second part of the session with her chirpy and energetic voice.

Our post yoga fuel at Penny University that requires no introduction. We wiped out our plates in less than 15 minutes and swopped our ham & salmon around teehee. The coffee is pretty decent as well, will definitely be back since it's at the East!
---
If you haven't heard, you can now get your favourite beauty brands like Lancome, SKII, Philosophy, Bobbi Brown, Chanel & more at discounted price up to 50%!
Daily Vanity
works like Reebonz and the likes, with flash sales every week to send your favourite brand to your doorstep without feeling the pinch in your wallet. They provide beauty tips, news, trends to satisfy our secret vanity self.
Here's what you can get for less than $30 - generous samples from your favourite brands and a full-sized Philosophy cleanser! Not only that, the parcel comes nicely with lots of bubble wraps to protect your items and a hand-written note on how you can use all these products. Talk about personal touch, instead of the mass-printed notes! ;)
Thanks to the beauty gurus at
Daily Vanity
who extended a discount code for my followers.
Quote "eyeletskirt" for an additional 10% off all orders, valid till 31 Oct 13.
So shop away and fastest fingers first! :)