For runners and triathletes, each medal speaks a different story and experience.

I've the habit of keeping my race bibs and certificates for memories sake by storing them into a clear plastic file sorted according to date. Somehow, I never had the chance to get the same race bib throughout the years.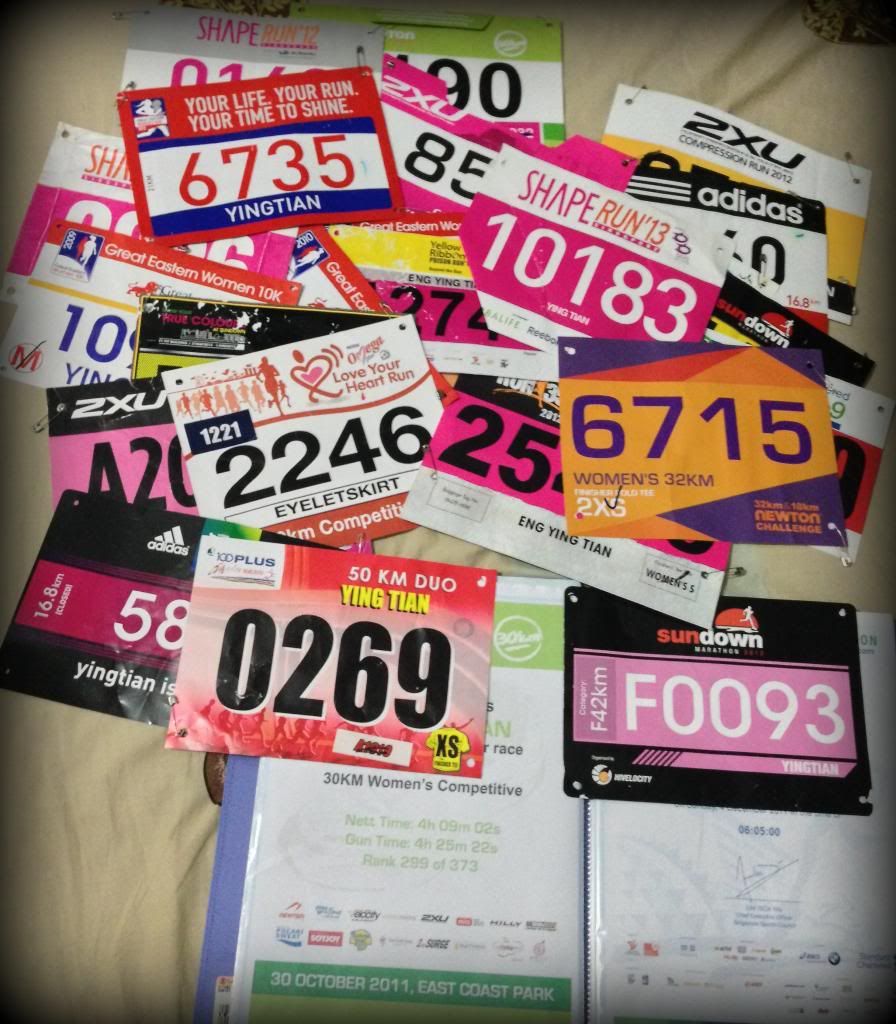 However for the medals, they had a completely different fate since they took up more space than the bibs.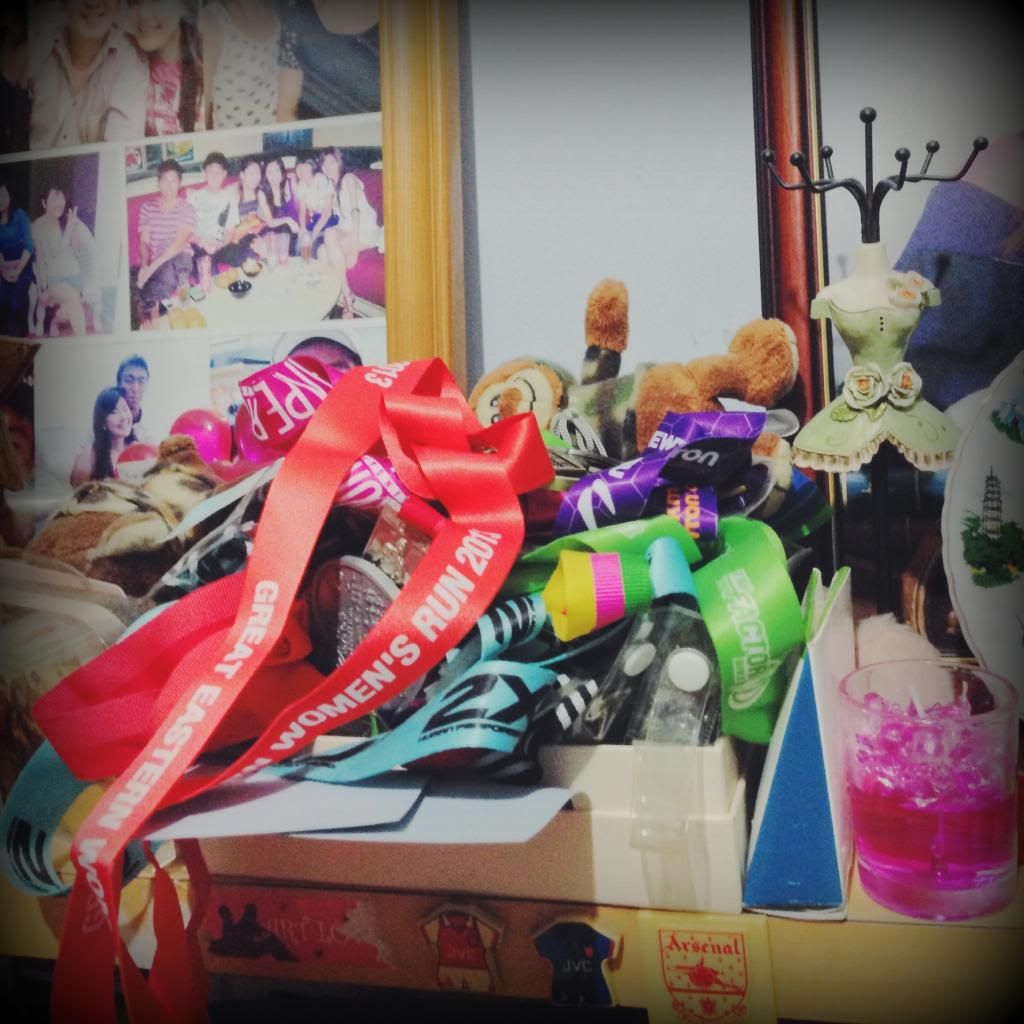 Yes, these poor medals have been squeezed into a storage box for way too long. Unfortunately, they never got the attention they deserved as they were stacked on top of another like sardines. I was running out of space but had no better ideas on how to store them except for buying another bigger box to fit.
A colourful sight indeed and I love looking at the different shapes, sizes and fonts done up for every race. Each medal has a story behind it, do you have a favourite medal? I don't exactly have a favourite one but I thought Newton 2011's Shoe medal and Love Your Heart Run's heart medal were extremely cute!

For me, SCM runs mark the end of every year (be it good or bad) and it is always my last run of the year. It also marks my first half-marathon in 2009, first full marathon in 2010 and first overseas run in 2013.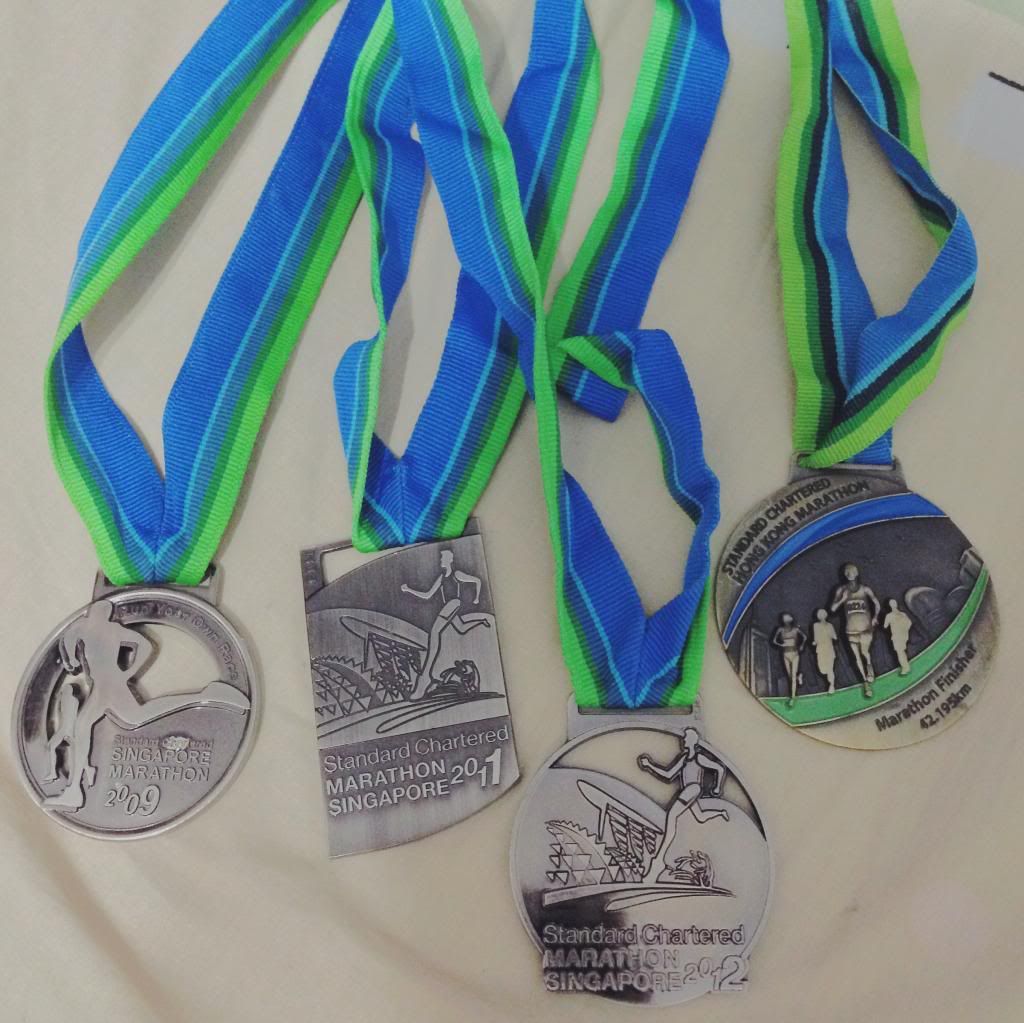 And of course, the yearly Sundown night runs to show your true colours.
I also like races with meaningful causes like the Yellow Ribbon Run to unlock the second prison.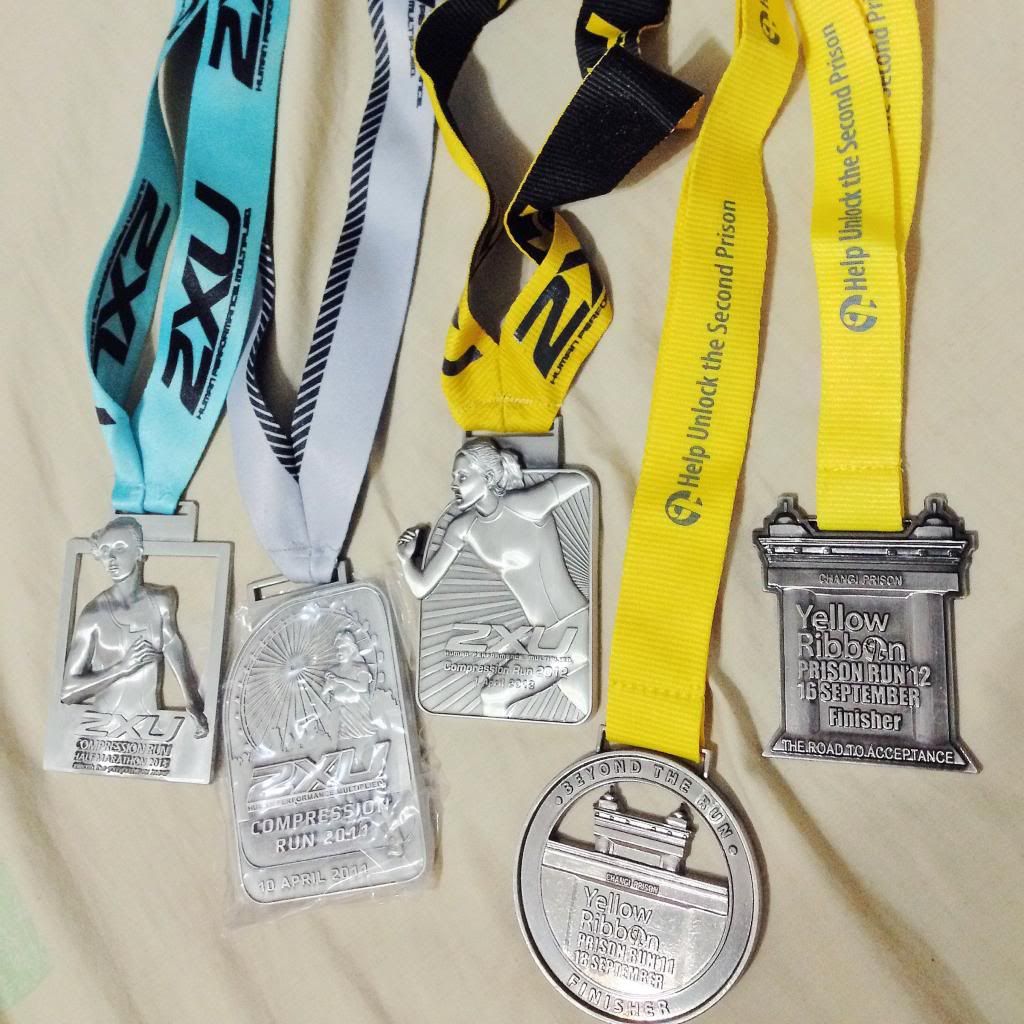 Beside Shape Runs, Great Eastern Runs is another that I've been joining for 5 years! (The gold necklace thingky was in 2011)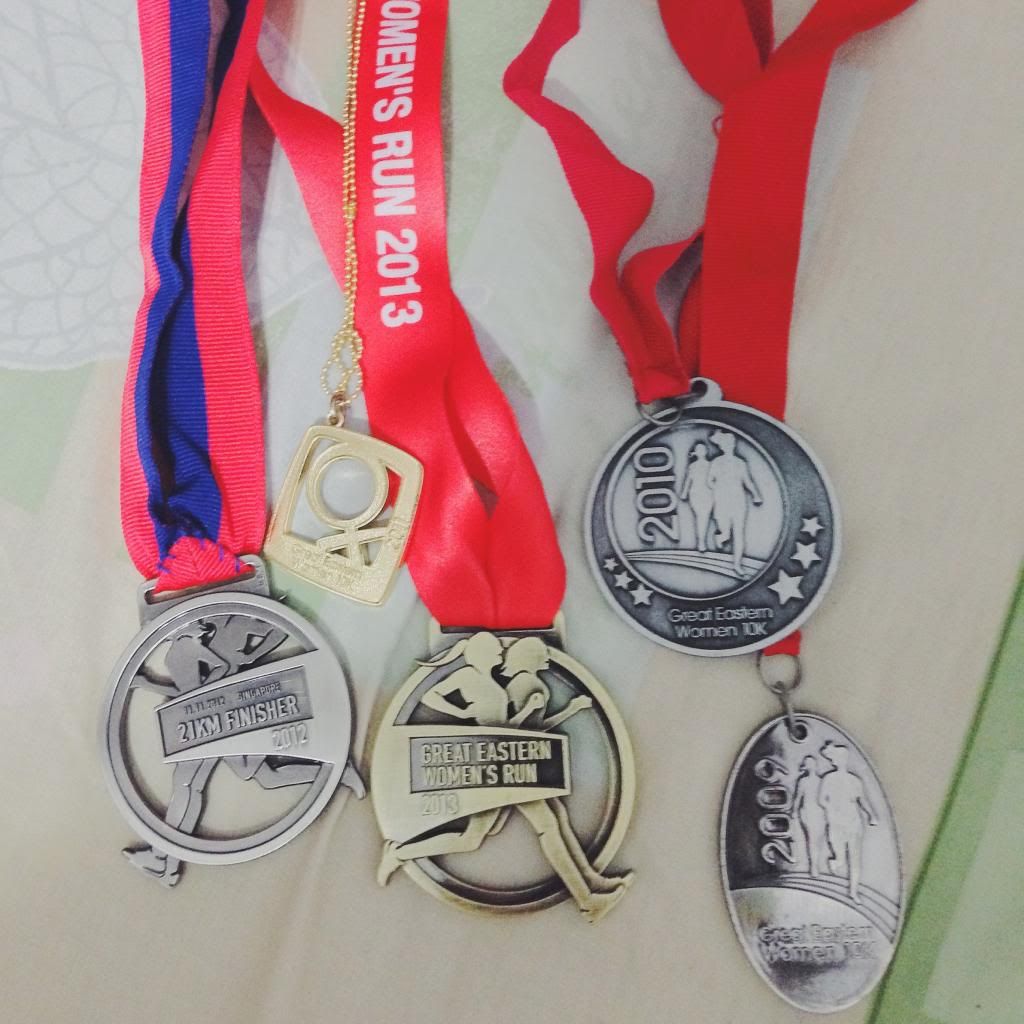 How do you store your medals?
Medals & Bibs heard our cries and came up with the genius solution for us runners to store those medals and best of up, display them onto the wall! They also make perfect wall display pieces, be it in the living room or in your private rooms. All it requires is 5 minutes of drilling onto the wall due to the heavy weight of the medals it is supporting.

The best part about the medal holders are that each piece can store up to 60 medals. Also, it is sturdy, doesn't rust and require minimal maintenance.
Here's my piece on the wall in "Know No Limits" text, what's your personal mantra?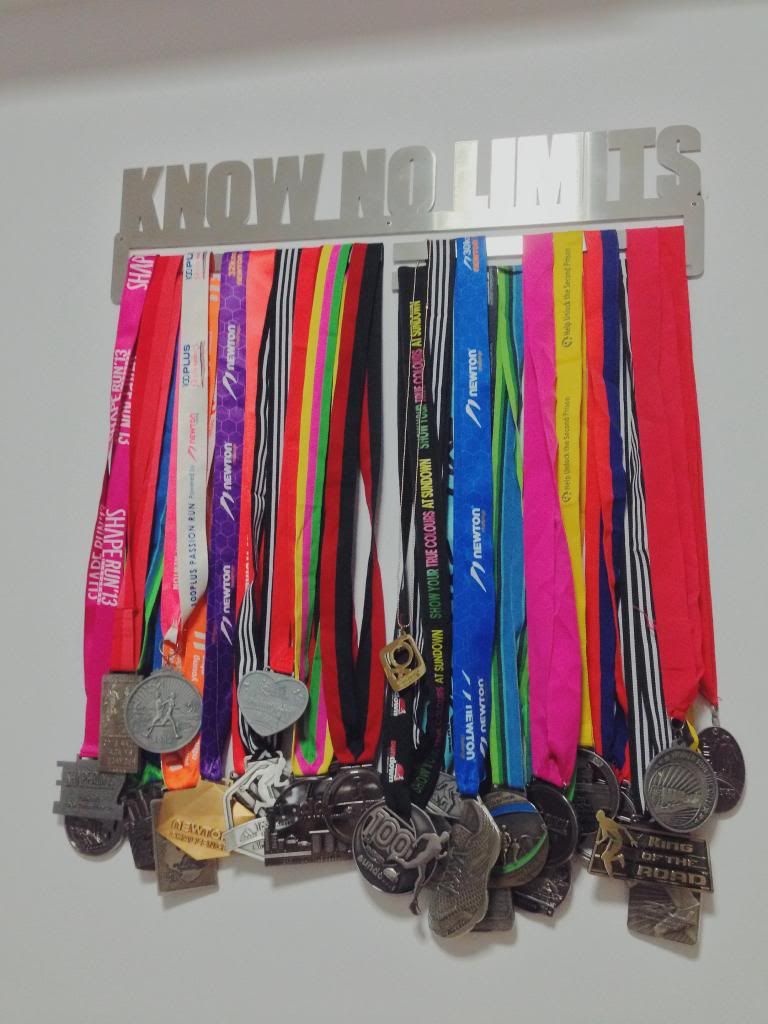 And yes, this hanger will definitely find a permanent spot on the wall for my new house next year!
Get yours today HERE and enjoy their 10% off promotion this month.
*Do quote "te5" to enjoy a further 5% off*
Now, we have no reason to stop running! :)
------------Medals & Bibs--------------