Back from my short trip in Bangkok with the girlfriends and I'm totally recharged! It's good to take some time off work, wedding preparations and routines for awhile. The trip was one of my most relaxing experiences ever as it wasn't packed and we had time to do massage every single day, do some light-moderate shopping, pampering and lots of eating! This time round, I tried several new places that I haven't went to in my last few trips. That's what that makes travelling so amazing; you can go to a same city but yet you create new memories and experiences each time. I will be doing a short post on the massage/shopping/food part soon by December as I have quite abit of back-logs for now so it will be 2-3 entries per week! :)
Christmas is around the corner in less than a month and I'm so excited! It's another reason to shop, to meet up with group of friends and spread the love. Have you started your shopping yet?
Online shopping is still my favourite since the uni school days due to its sheer convenience and most of the time, you get to save quite a bit too.

I've bought shoes, clothes, make-up, jewellery, skincare and even food online and it can be really addictive. The downside is that the pocket suffers as it can be rather hard to track down your expenses with credit cards, paypal and i-banking.
It's always exciting to get parcels to your house and ripping them open like presents. I first started out with Yahoo Auction to bid on cute random (but useless) items and then moved on to sprees (F21,
Nordstrom, VS, American Apparel, Urban Outfitters, Drugstore, Gojane etc). Those were the days where I hurry to pay like it's free just to get my orders taken in before waiting for the items to arrive 3 weeks later.
What's important to me in an online store would be the quality of its merchandises, price, customer service and exchange policy. H
ow many times have we tore our hair out because our emails never got answered and our parcels never came? I'm lucky not to have any lost mails for the last few years (crossing fingers all the time) as it's about luck and reliability of the website. For good customer service, I would say ASOS is top-notch as most emails get replied within 24 hours and they allow ex
change.
I've been shopping like crazy in November, buying items from local blogshops and joining in office sprees like Victoria Secret and American Eagle.
Here are my top 5 favourite online shops:-
1)
Victoria Secrets
- for lingerie and their sizing fits true
2)
Gojane
- for fashionable shoes at affordable pricing
3)
ASOS
- for clothes & shoes
4)
Zalora
- for shoes and skincare.
5)
American Eagle
- for some preppy shopping especially for the fiance.
For local shopping, the closest to ASOS would probably be
Zalora
. It stocks brands like River Island with apparel, accessories, sports wear and beauty products (SK2) from various brands, everything under one roof. Best of all? It's 30 days free returns and free delivery islandwide. Sounds like our brick & motar shop – H&M already.
I have bought Melissa shoes from the site in the past which was at least 20% cheaper than elsewhere.
Here are some of my picks for Christmas gifts for the girlfriends:-
SKII Pitera Essence Set
- Still my favourite and this lovely set with FTE, Toner and Mask is the perfect starter-kit especially for brides!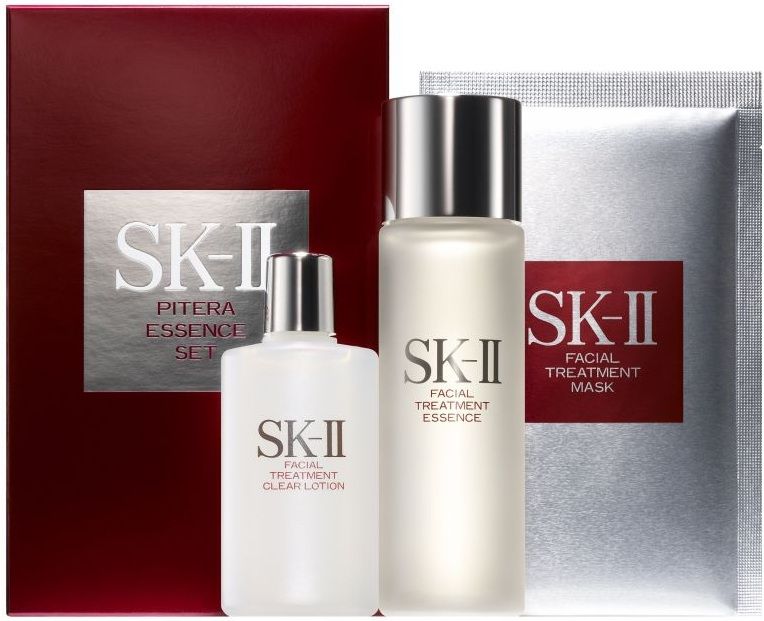 Nike Sports Bra
&
Nike Pro Shorts
- For my fellow girlfriends who love sports. Pretty and colourful sports wear make exercising more fun, don't you think so?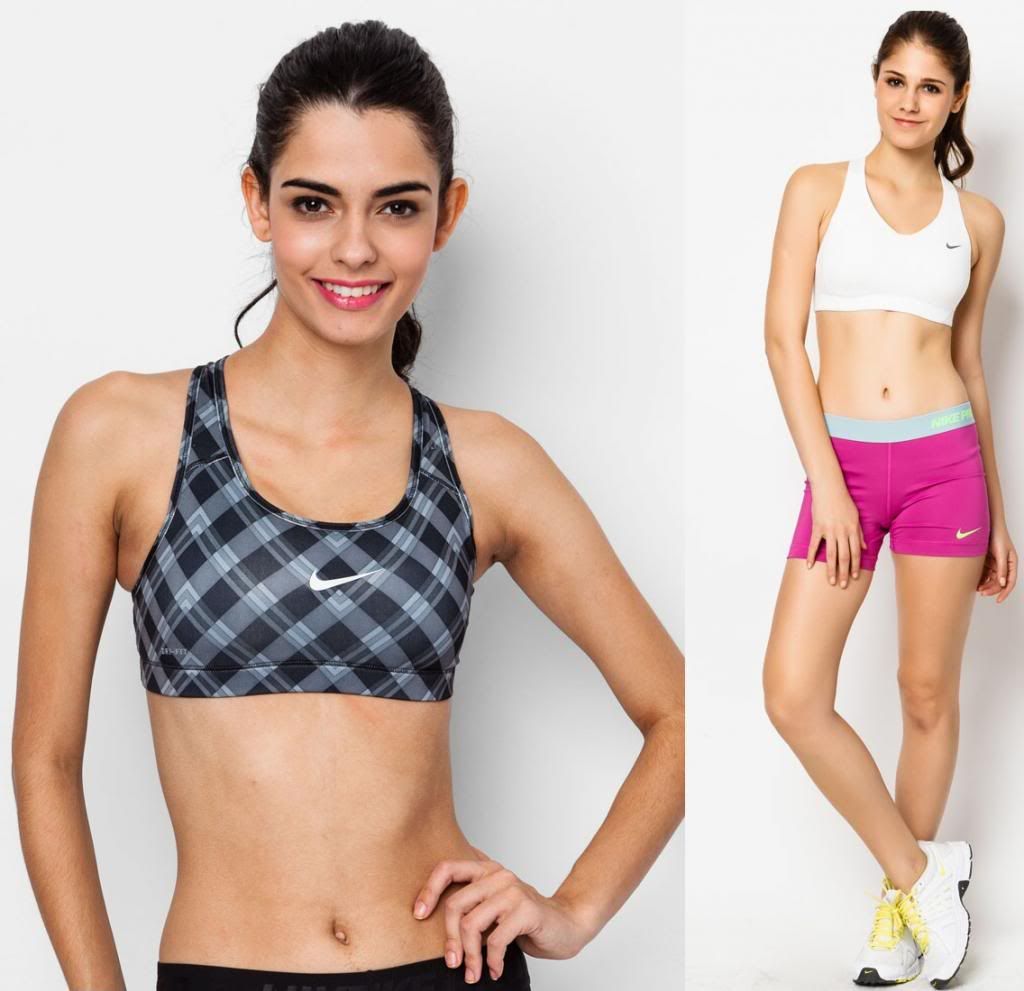 Some recent outfit pictures! ;)
Woke up late so I pieced my trusty basics together and somehow, I like the entire ensemble despite its simplicity.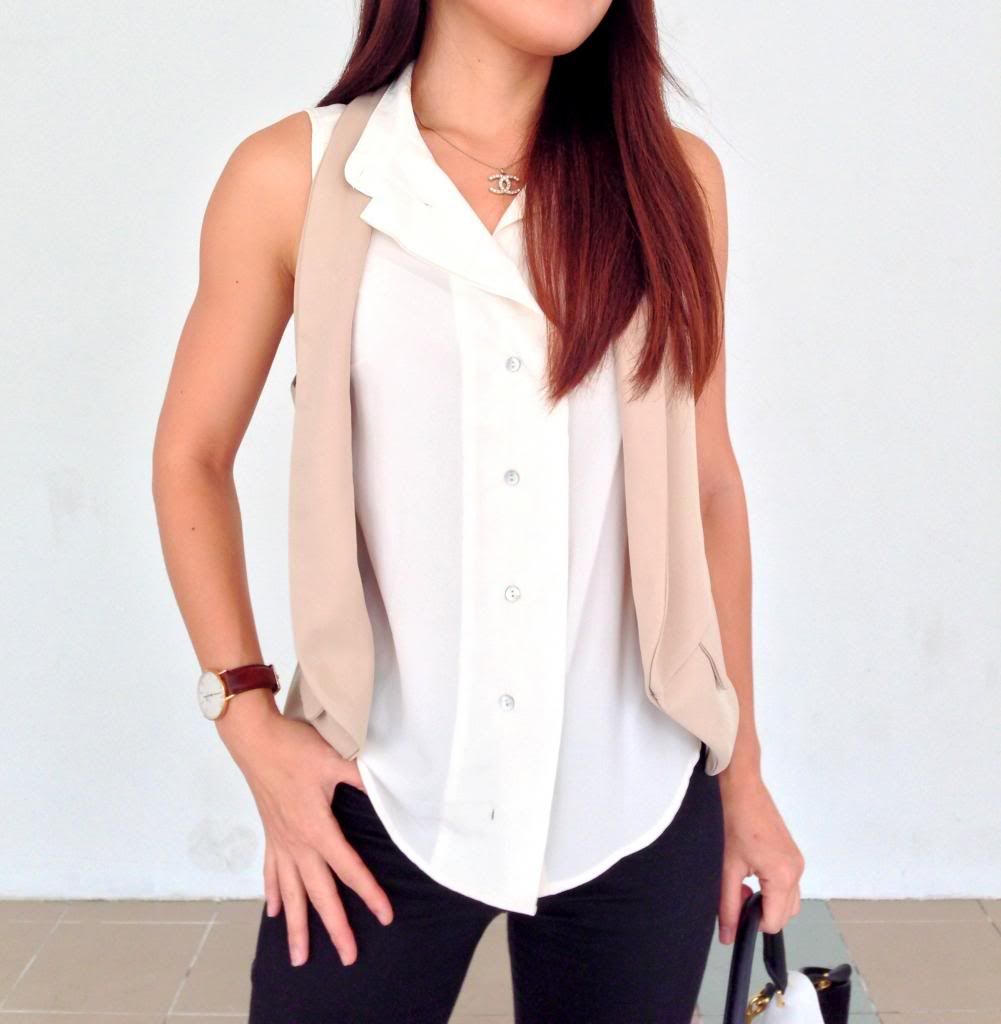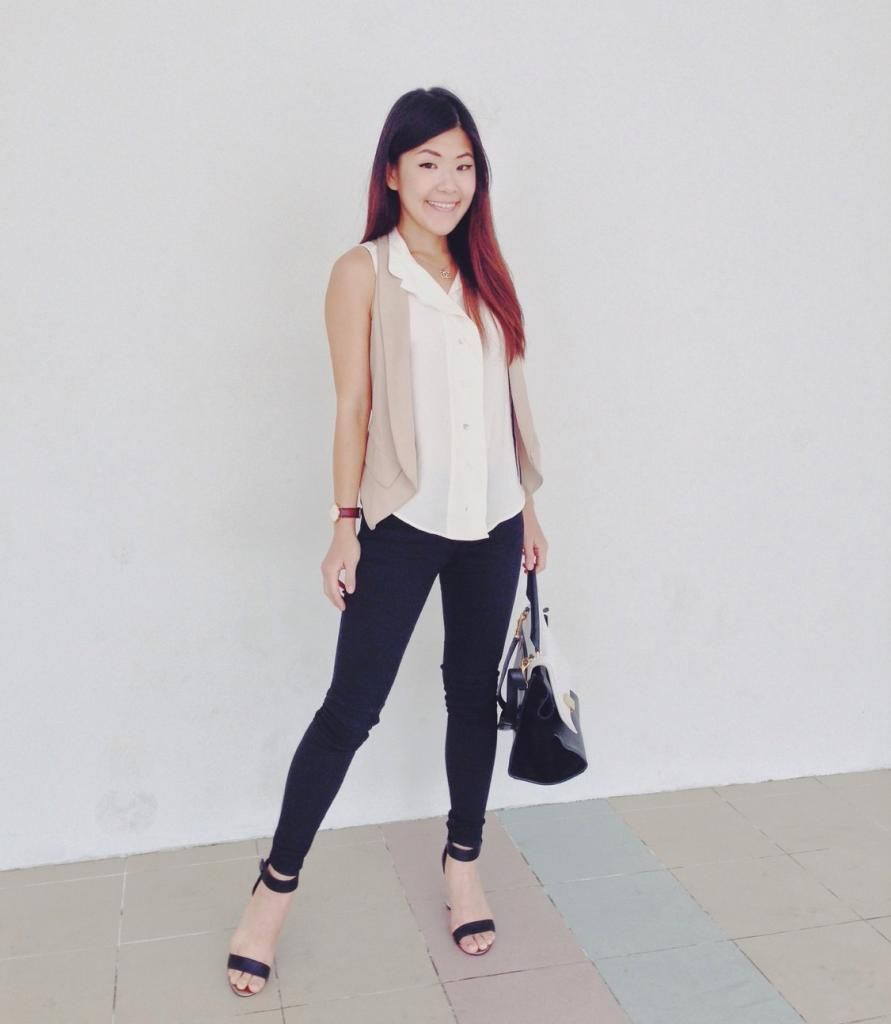 H&M shirt // MGG Vest // SMooch pants // C&K Heels// Celine Bag
Crochet x Florals.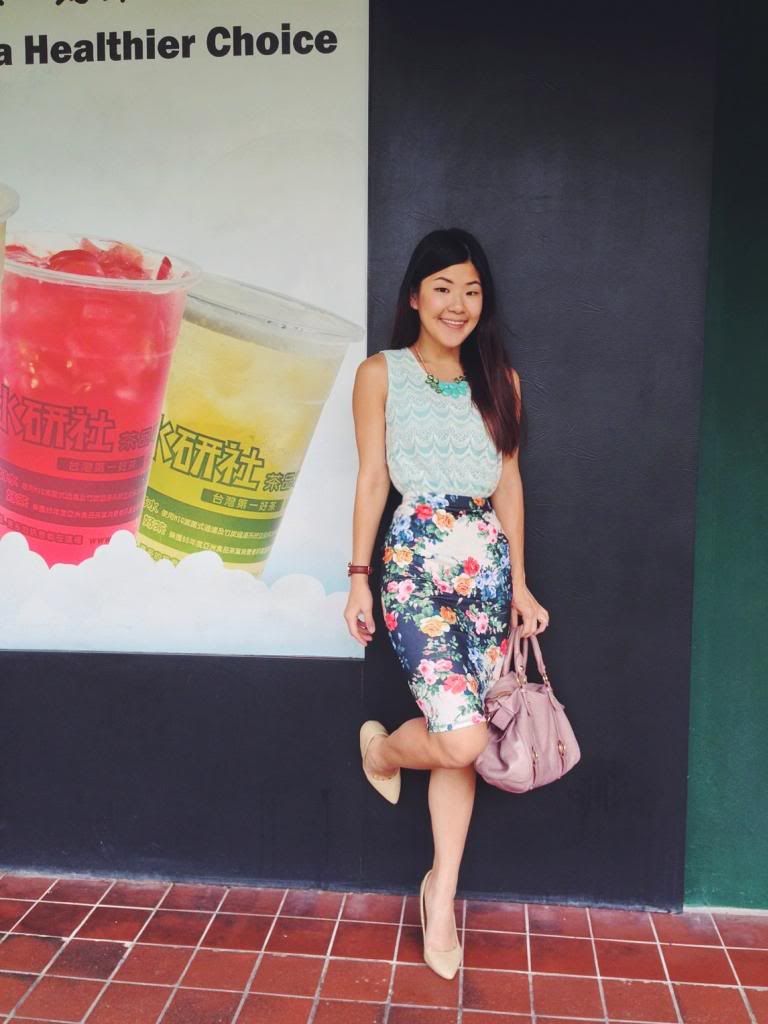 HVV tank // ASOS Skirt // Mango Heels // Miumiu Bag
And the very awesome printed dress from LB in Petite with my new ASOS wedges which I bought in two colours.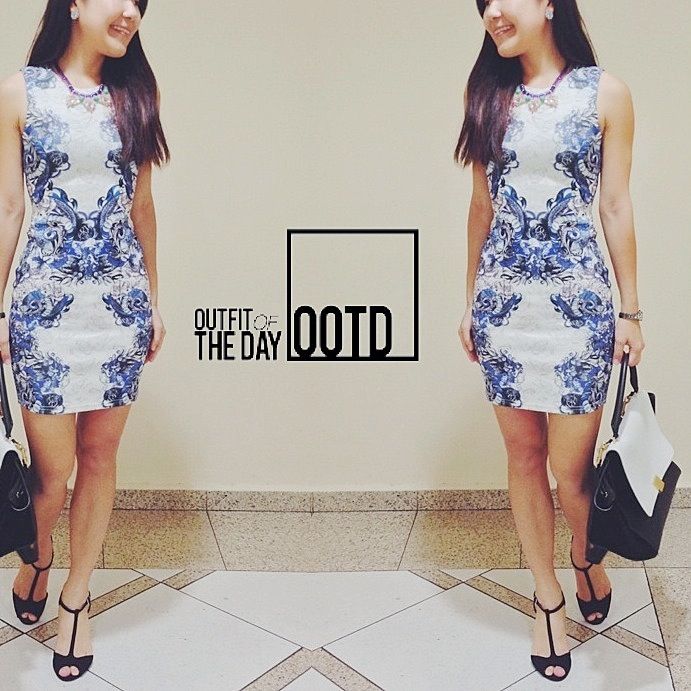 LB Dress// ASOS Wedges// Celine Bag
In my new LB crop top with another ASOS skirt.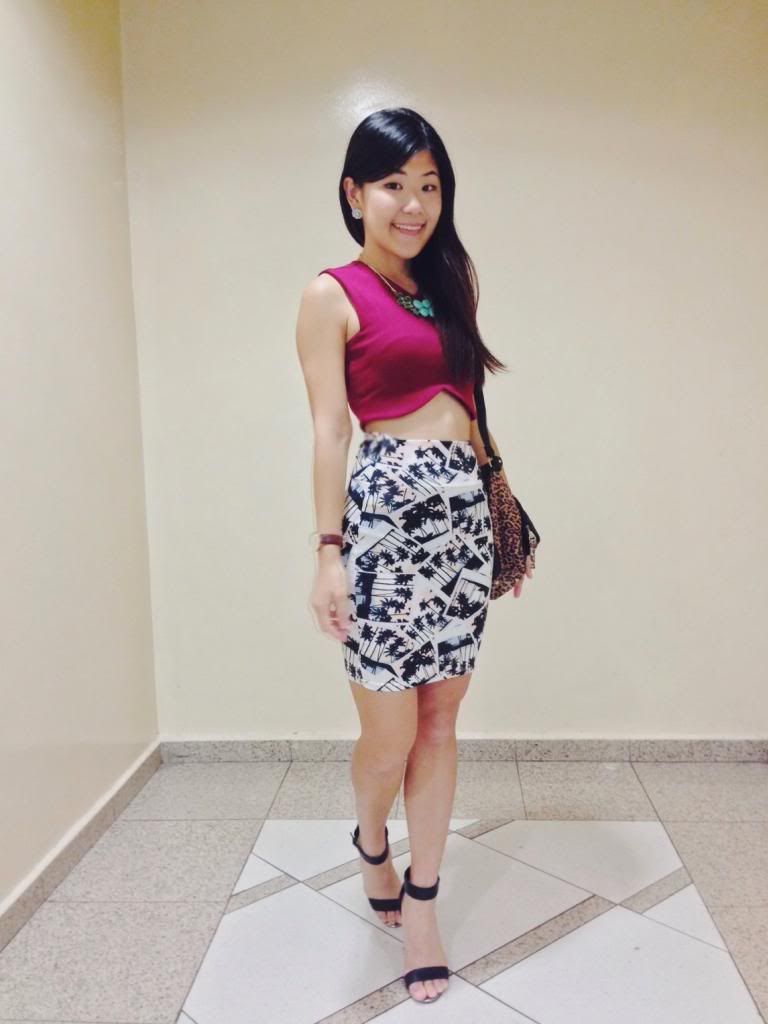 LB cropped top // ASOS Skirt// H&M Bag // C&K Heels
Outfit to a wedding lunch.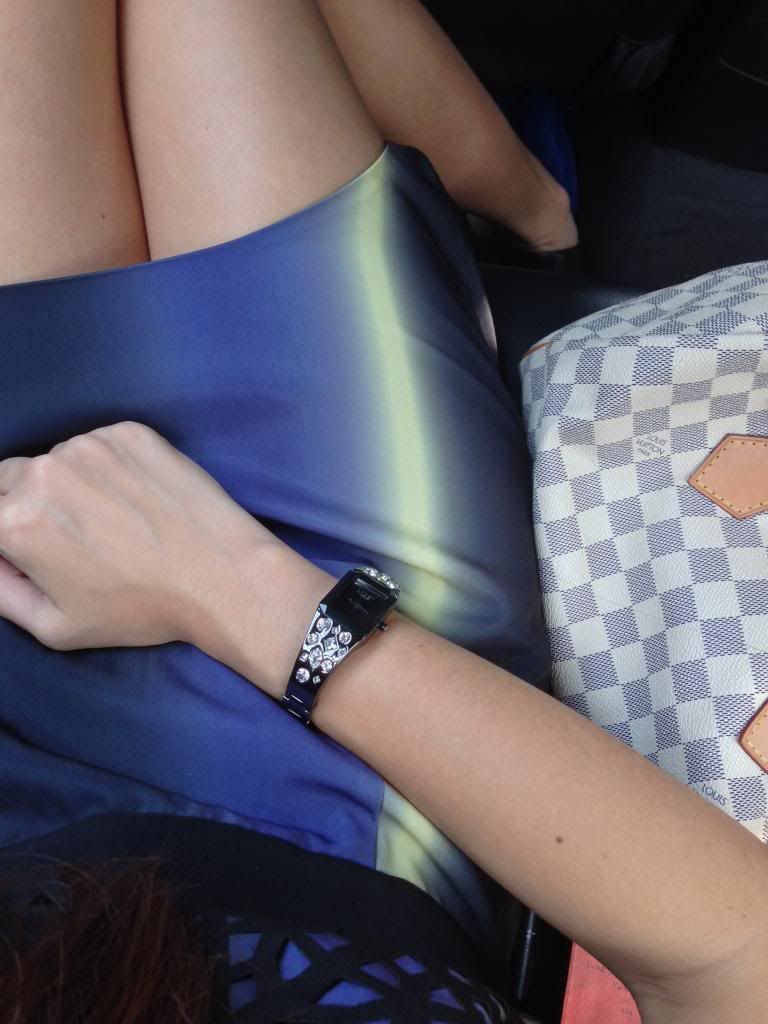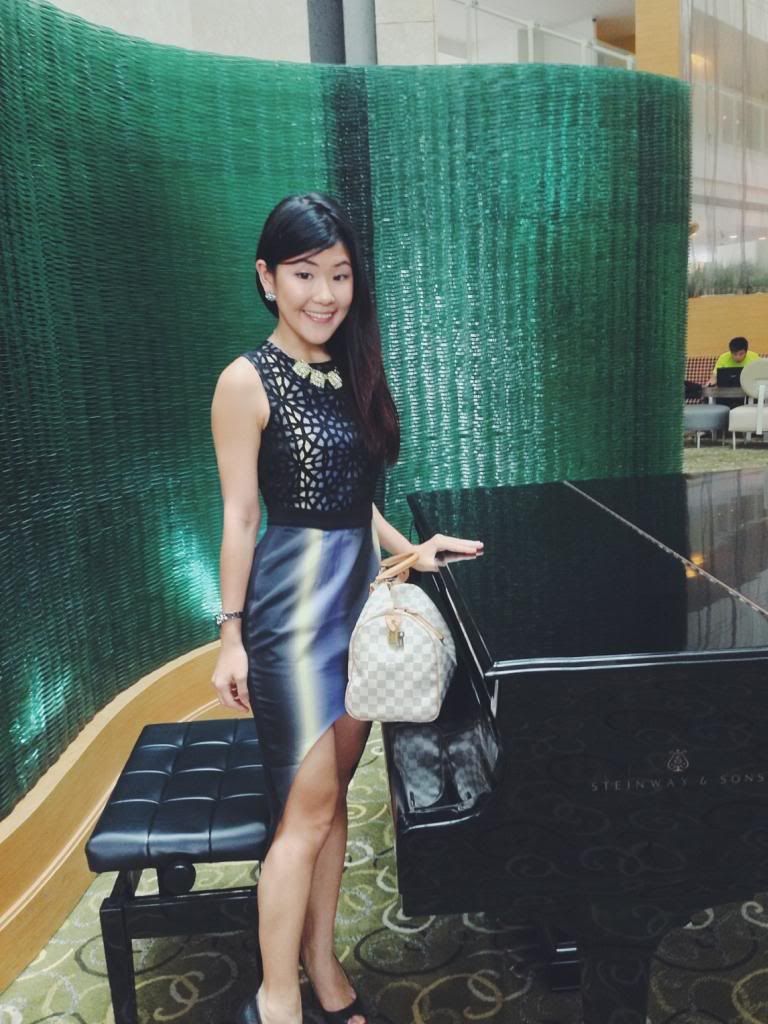 ASOS Dress // TB Necklace // ASOS Bracelet// LV Bag// Taylor Says Heels
Casual outfit with the family for birthday celebrations!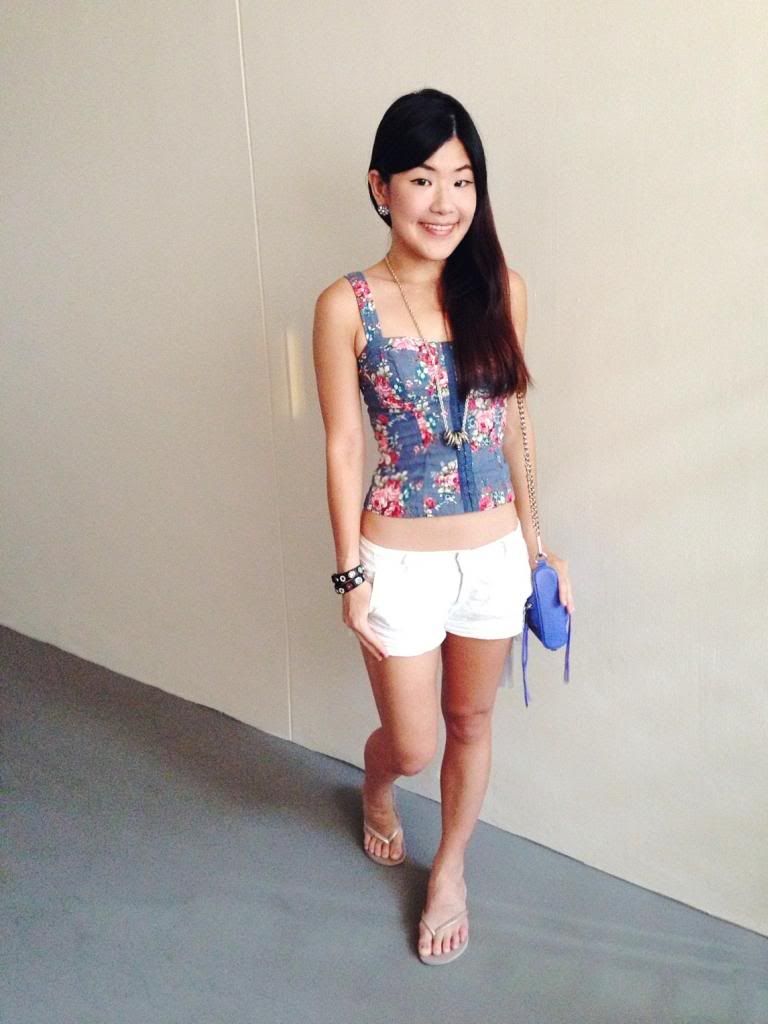 LRH Top // M)phosis Shorts // RM Bag
In my new favourite zip skirt from LB!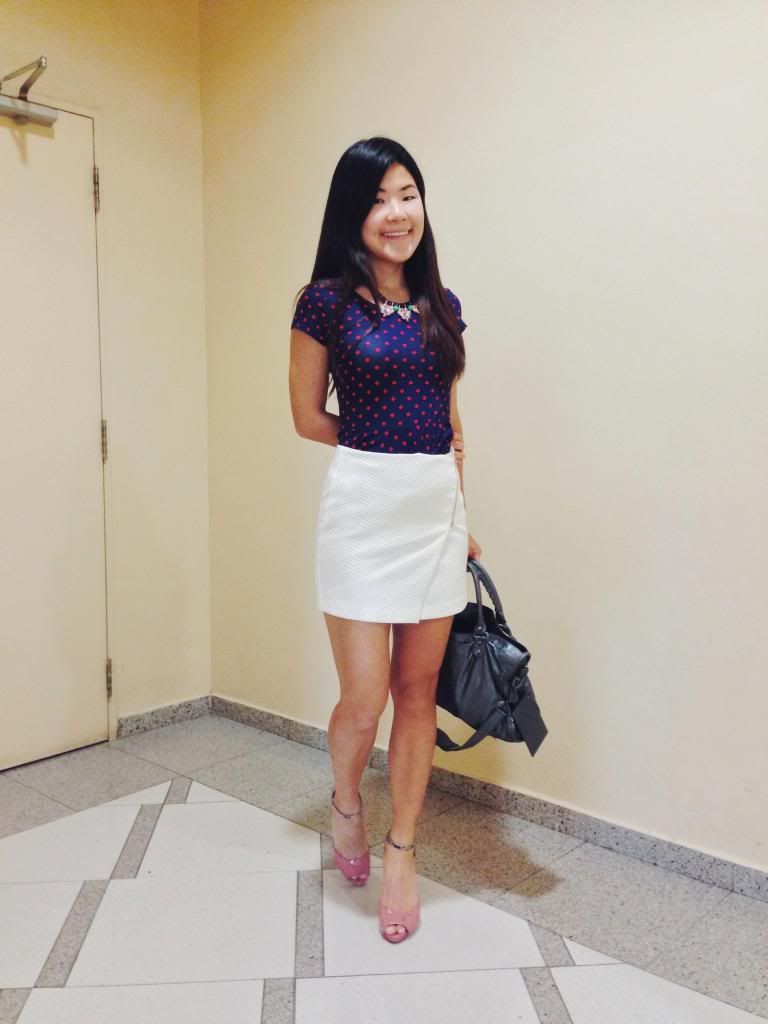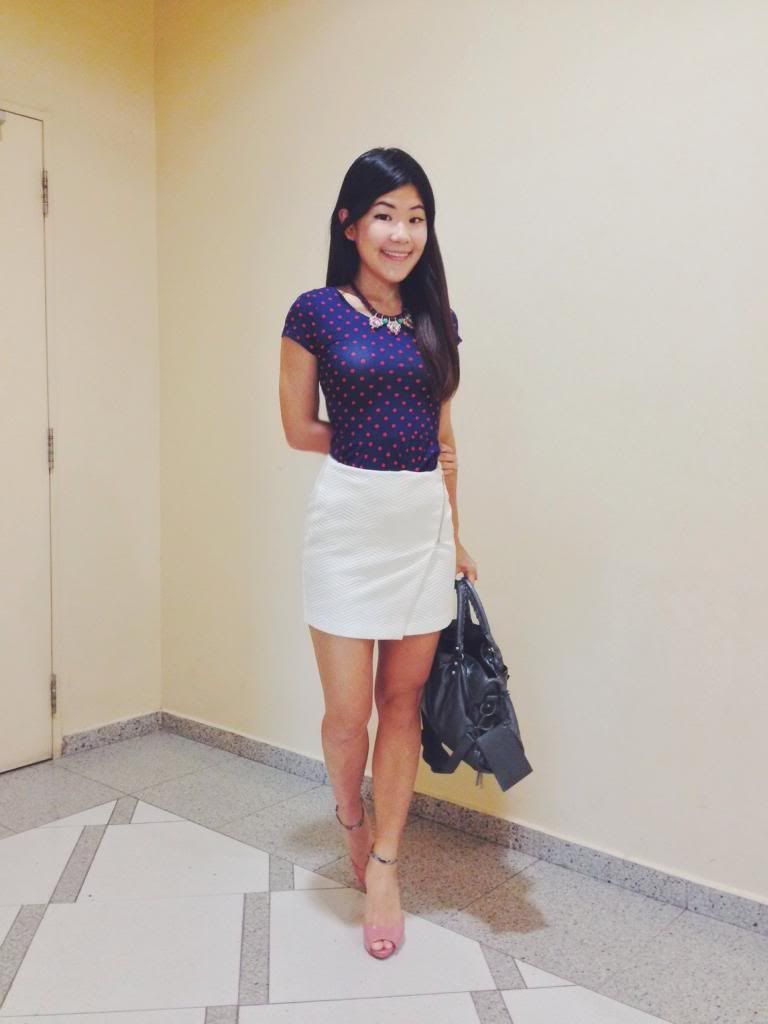 H&M Top // LB Skirt // ASOS Wedges
Shift dress from SMooch in the prettiest colour combination.
SMooch dress // Ferragamo Heels
Casual Outfit in BKK.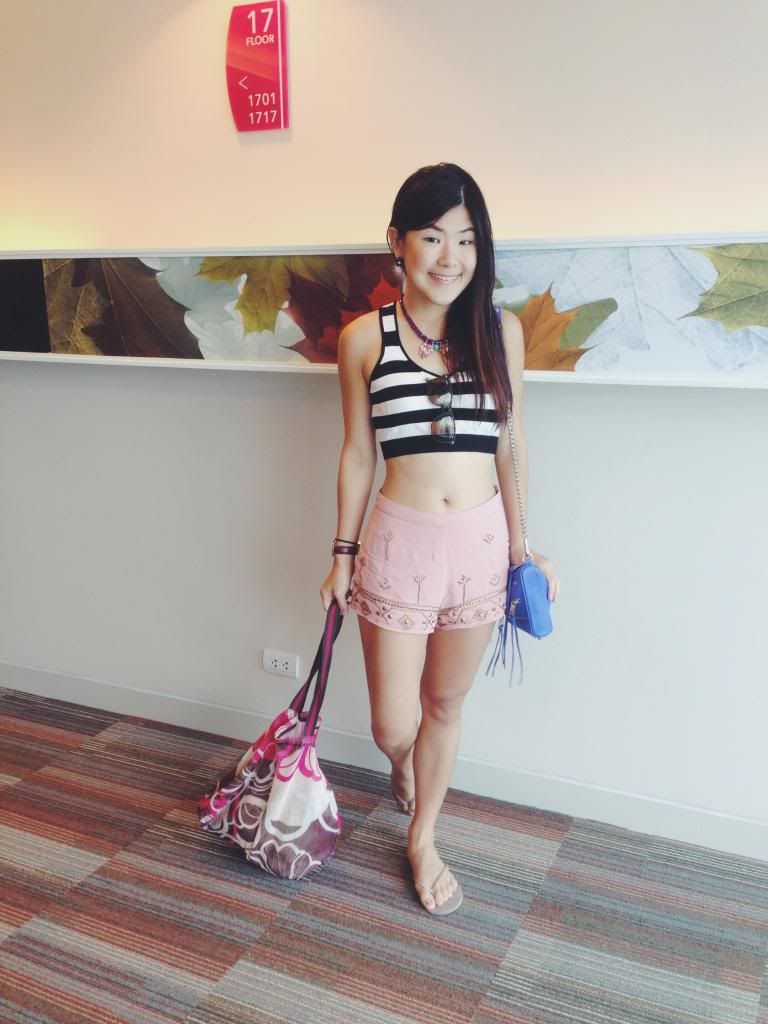 Mango Top // MS shorts // RM Bag
Work outfit in monchrome and wearing my new heels!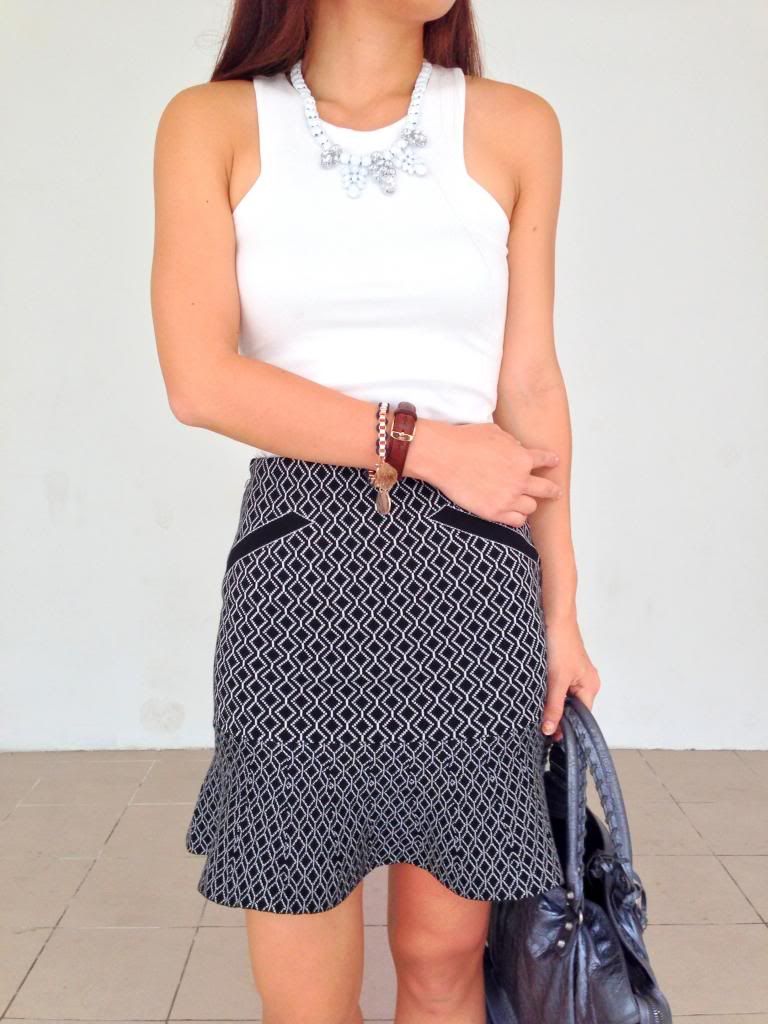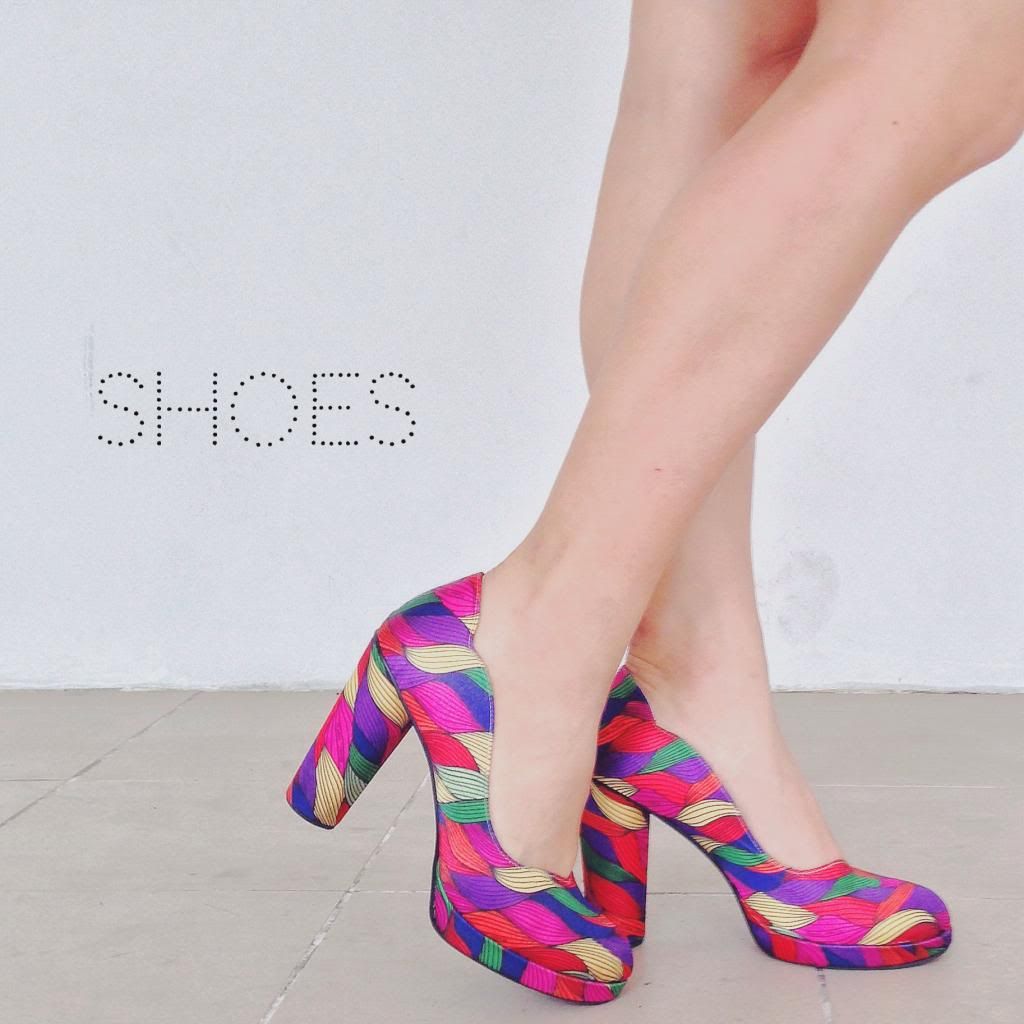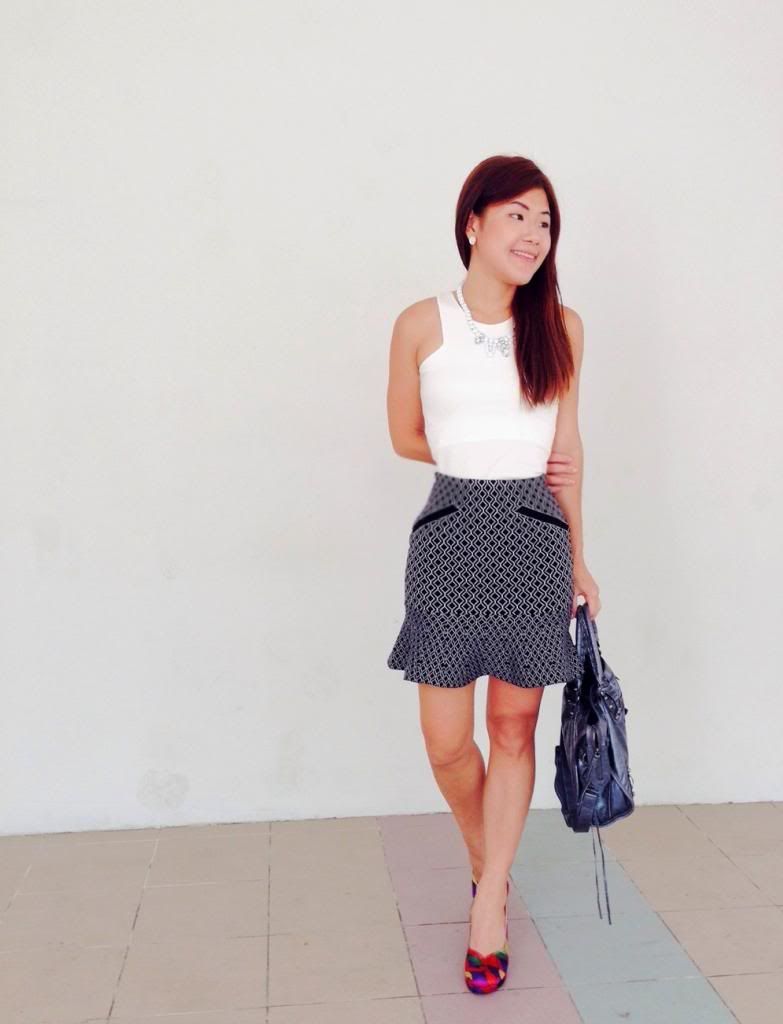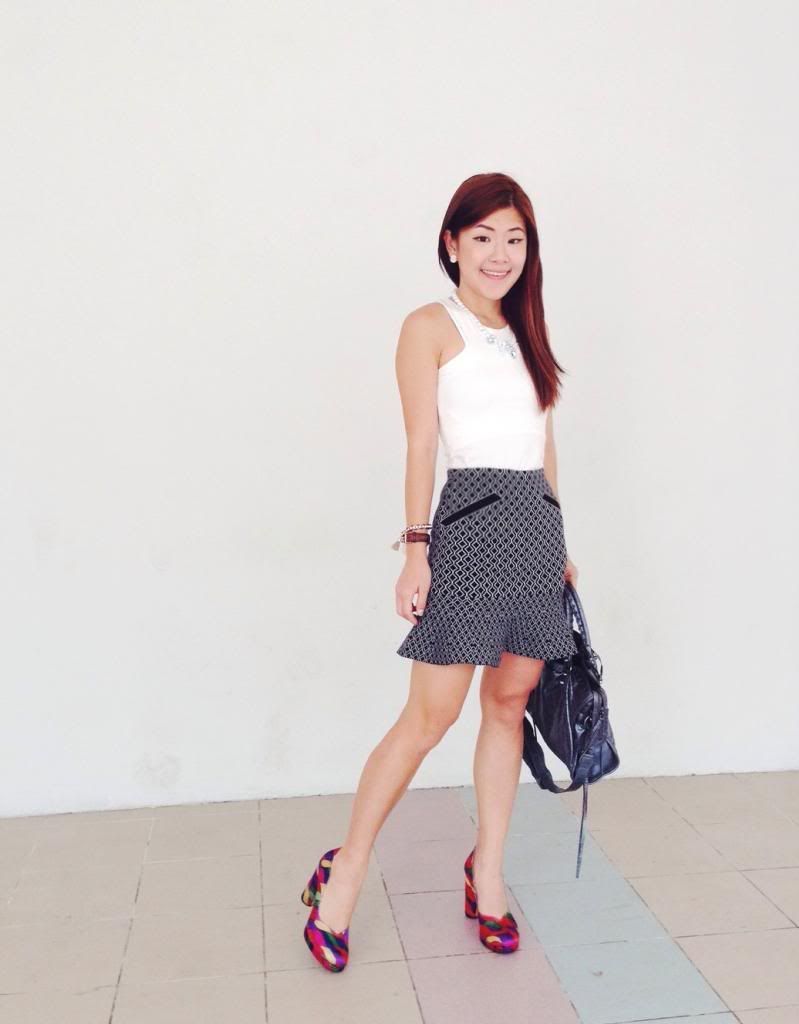 TTR top // BKK Skirt // Madame Flamingo Heels// Bal Bag
And yay, I'm officially a year older as I blogged this and hopefully a year wiser too! :)