Another year has flew since
GE Women Run 2012
and I could still remember the awesome experience last year and having run their first all-women half marathon in history!
This year, I signed up on the first day without hestitation, together with my colleague. Also all thanks to Run Society, I managed to get slots for a friend and my sister as well. It was my sister's first run so I was feeling equally as excited as her. Welcome to the running club because once your pass your first finishing line, things won't be the same anymore!
The starting line was at Floating Platform and we reached at 5.00am, all ready to conquer the half-marathon. I was feeling pretty excited to run together with all the women and it was part of my training for the upcoming Standard Chartered Run.
Here's us at 5am before waiting for the gun sound at 5.30am. Wore the new bday present from the pinkies as well and I love its hot pink colour of the cap!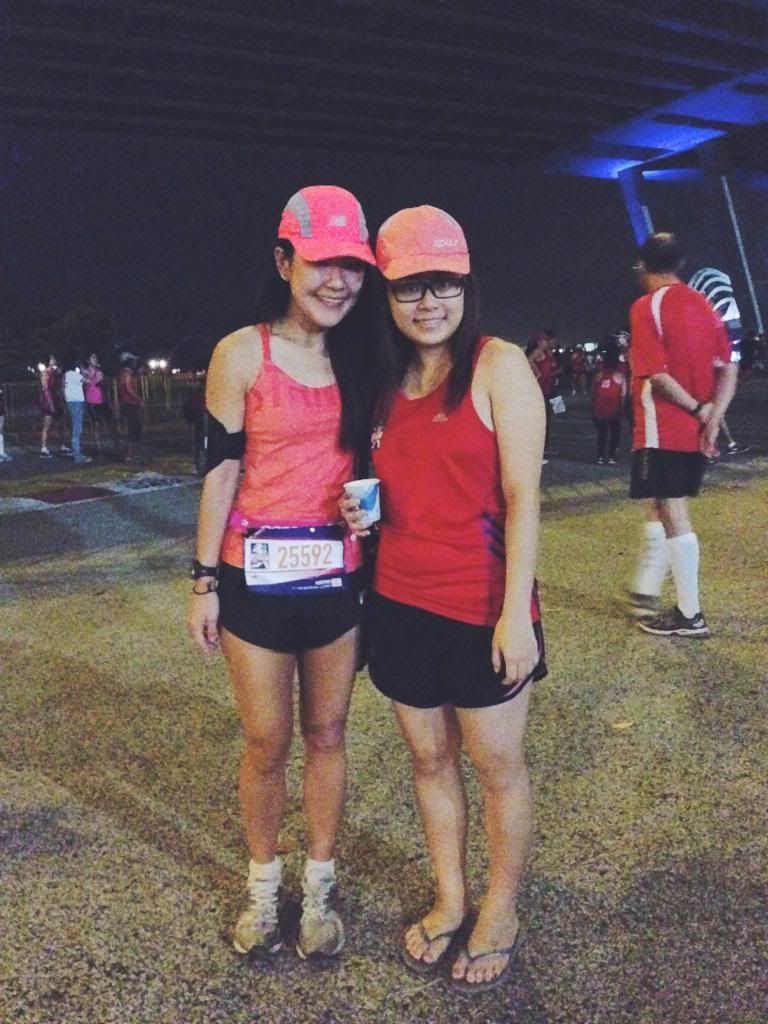 For this race, I went without music as my mp3 charger was at TC's place. The two hours run was super enjoyable all thanks to the cooling breeze and slight drizzle. The rain wasn't like the thunderstorm I experienced at last year's Sundown as it helped to cool the runers down while taking them through the 21km journey with the aid of sufficient water-points and energy gels. There was no sun and my cap came in handy to prevent the water from blurring my vision.
The route was a feast for the eyes with minimal U-turns and loops, nothing to complain at all. There were plenty of photographers along the route thanks to GE for arranging and giving runners some photo memories for free.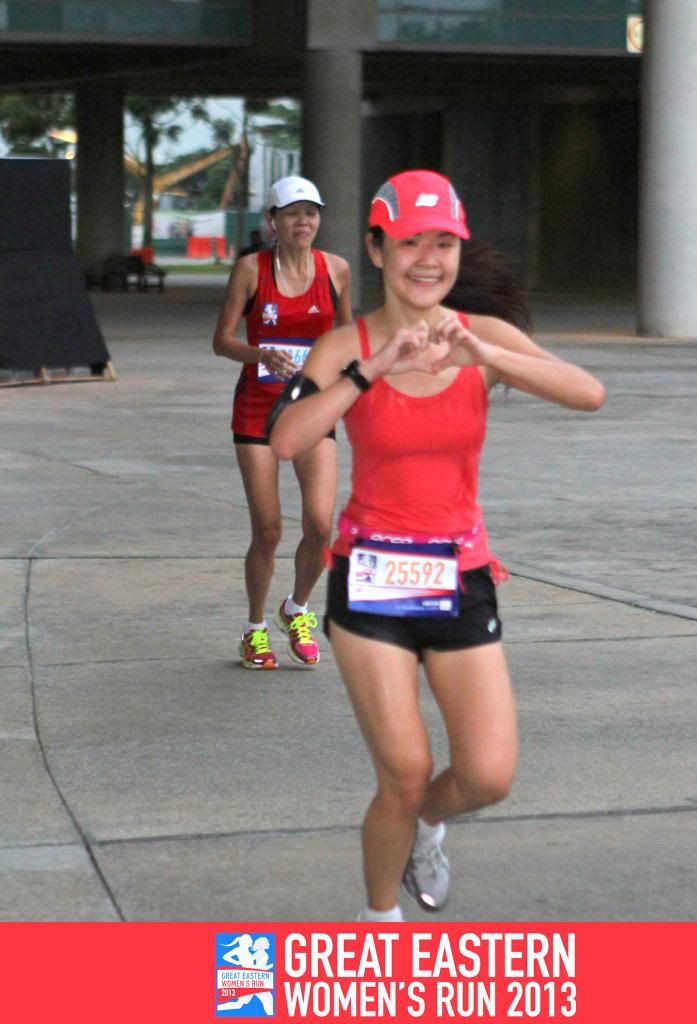 One of my favourite pictures thanks to Running Shots.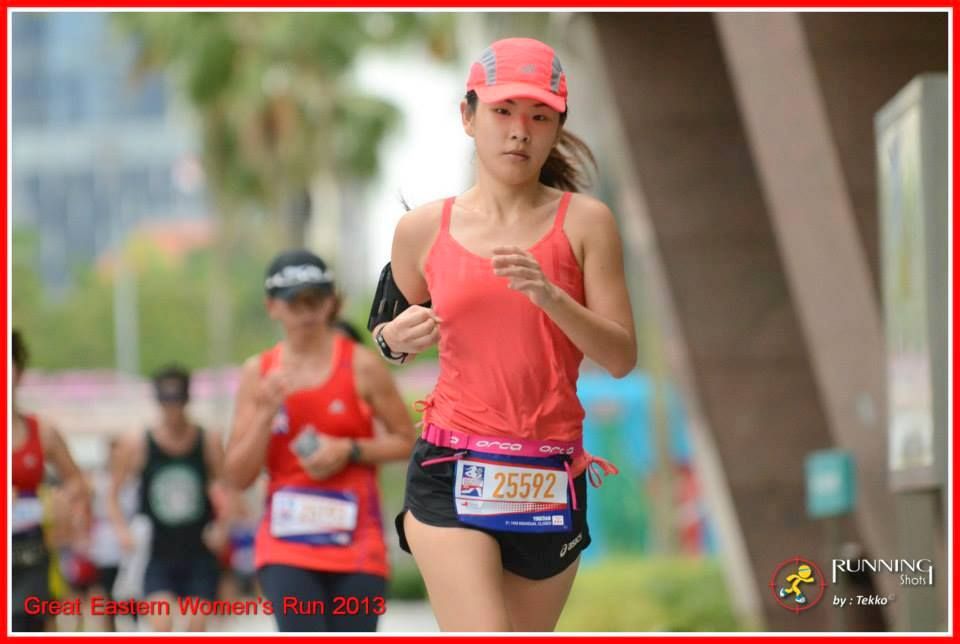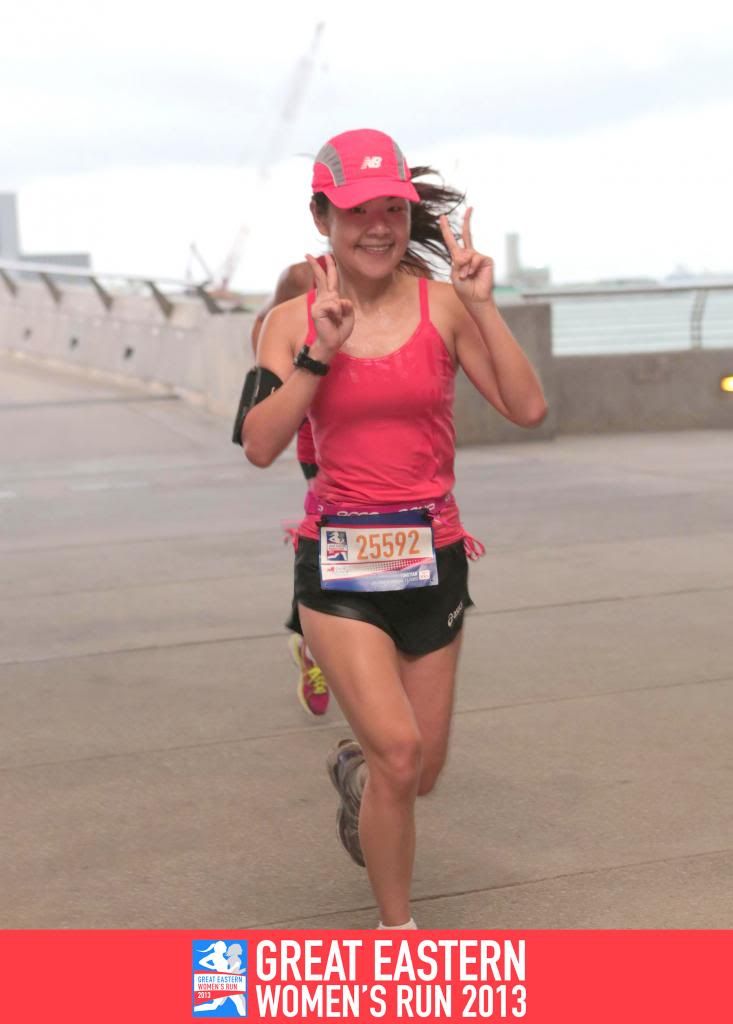 Turning into the final lane and it's less than 1km to the ending point. Happiness.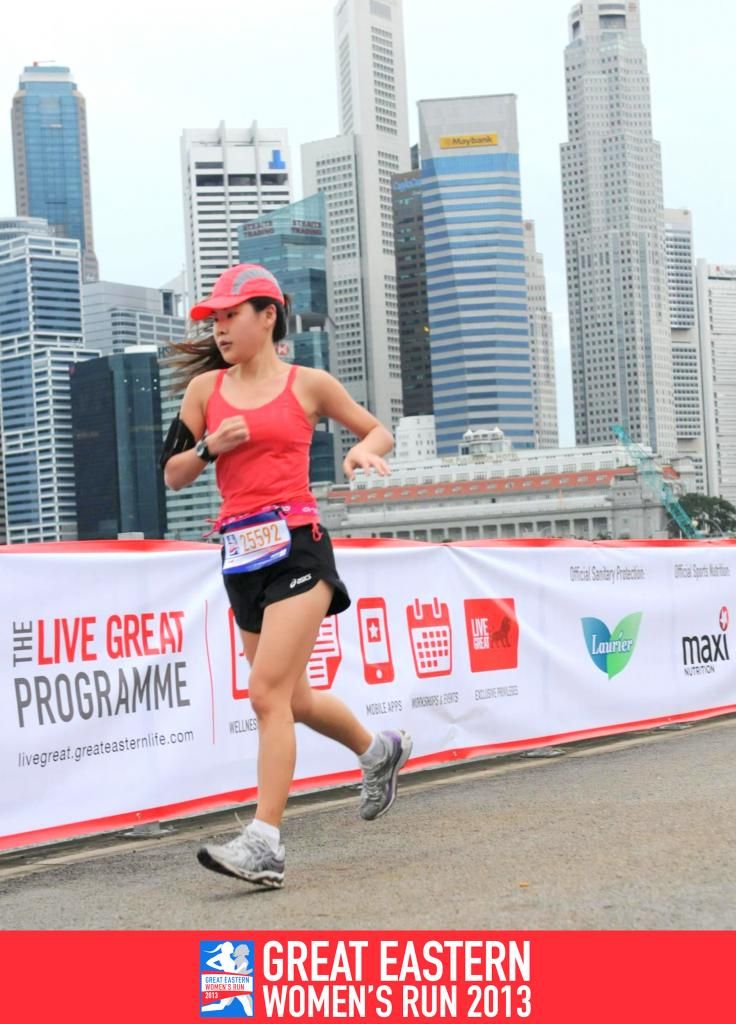 And I finished!!! :)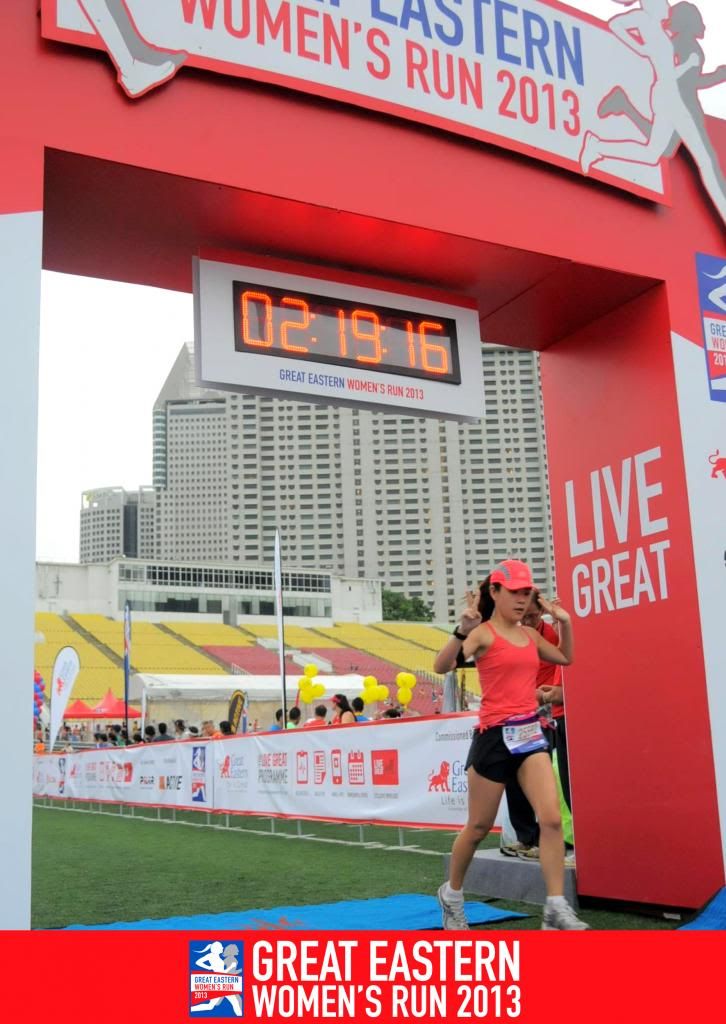 The adidas finisher tee was extremely pretty with its cobalt blue colour and jersey design.
After crossing the glorious finishing line and collecting their hard-earned medals, runners were spoilt for choice at the Race Village with the scrumptious spread of food, plenty of photo opportunities, a powder room and even a massage station. The atmosphere was extremely joyful and infectious, with the ladies all in a celebratory mood.
Free-flow ice-cream
And Nando chicken that noone could resist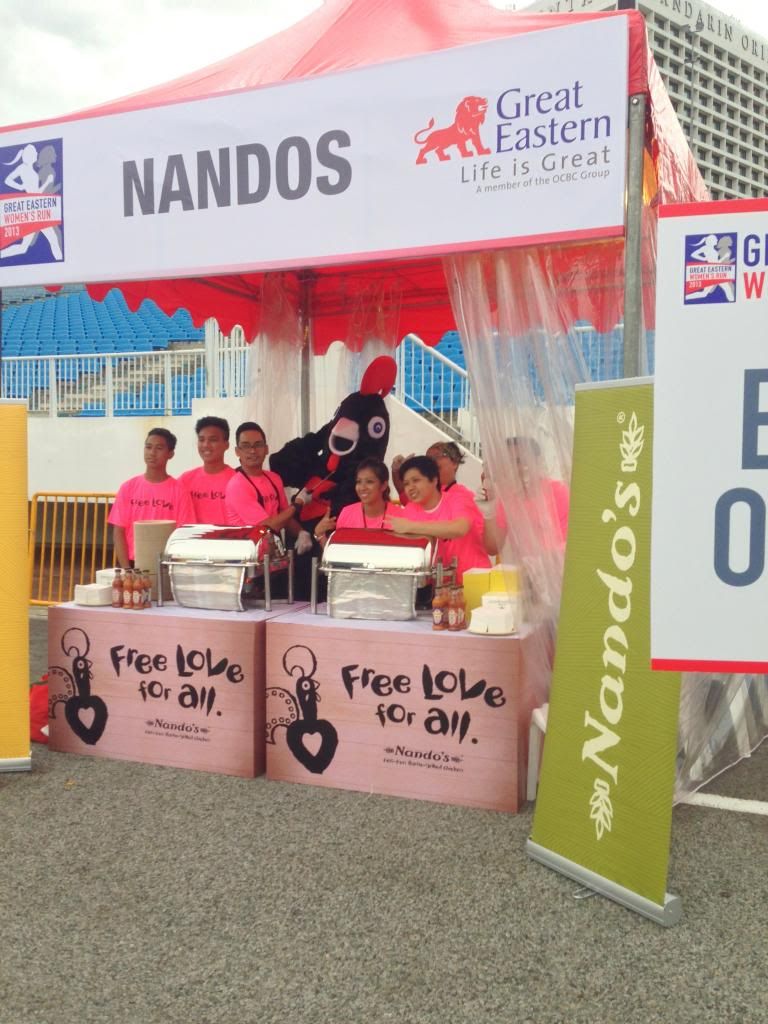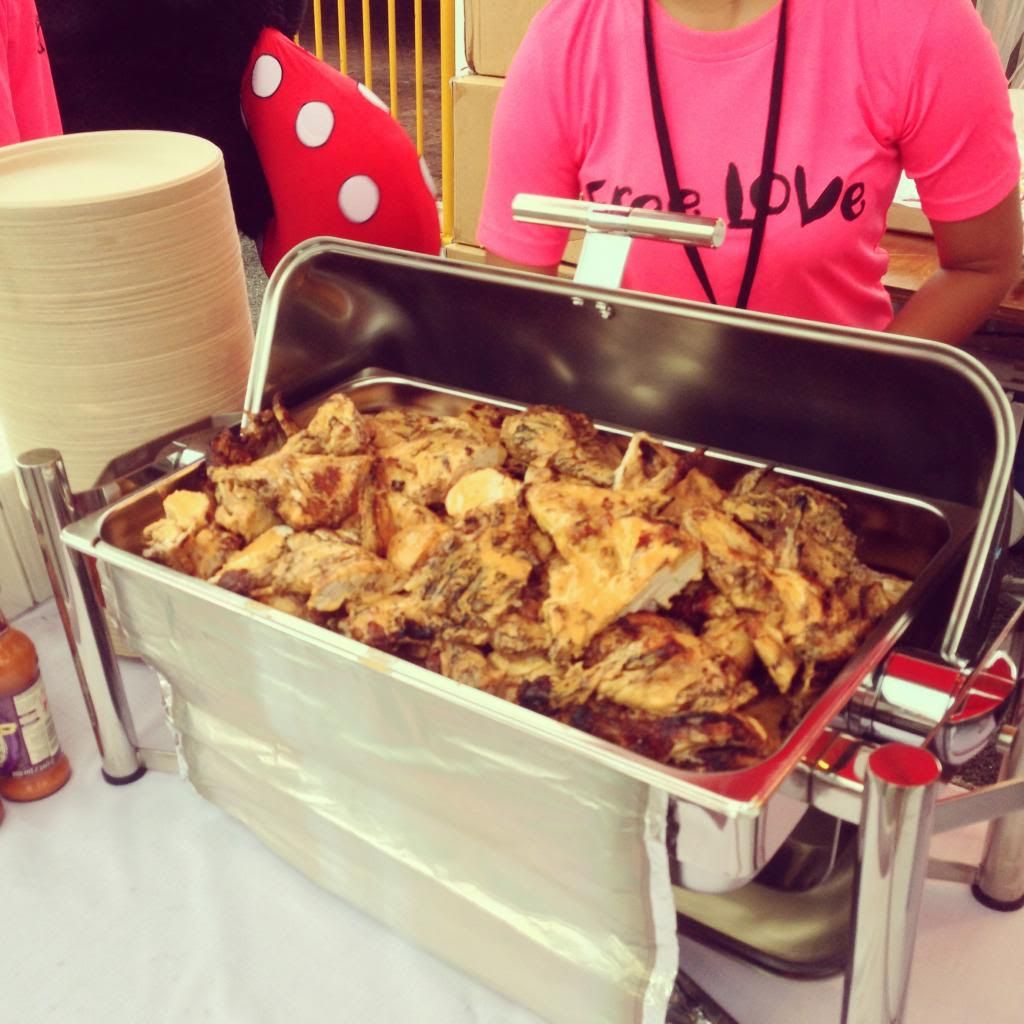 This is my favourite and a first in races I have seen, powder room especially for the females to pamper and wash up after all those sweat!
And a massage station for runners.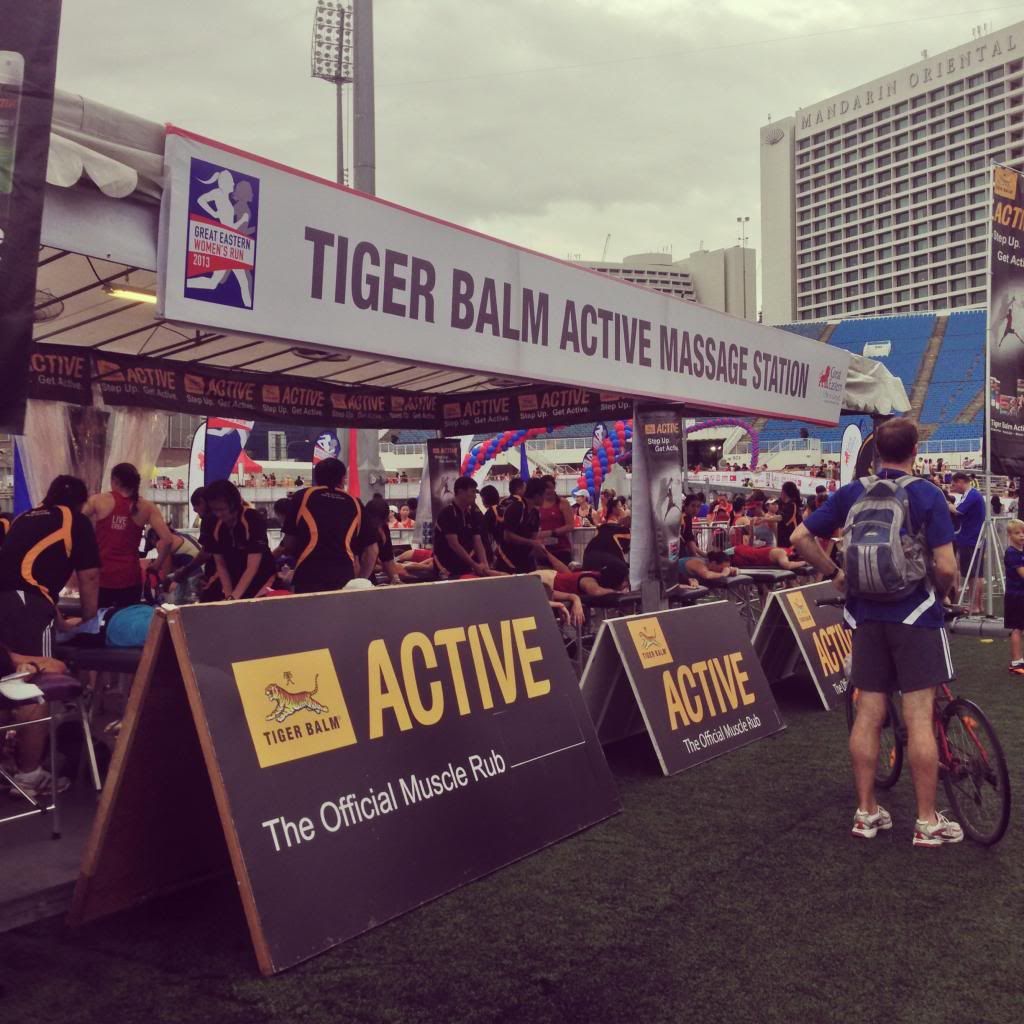 Didn't queue for the photo booth because of the queue so I had mine taken in front of MBS!
With Annie :)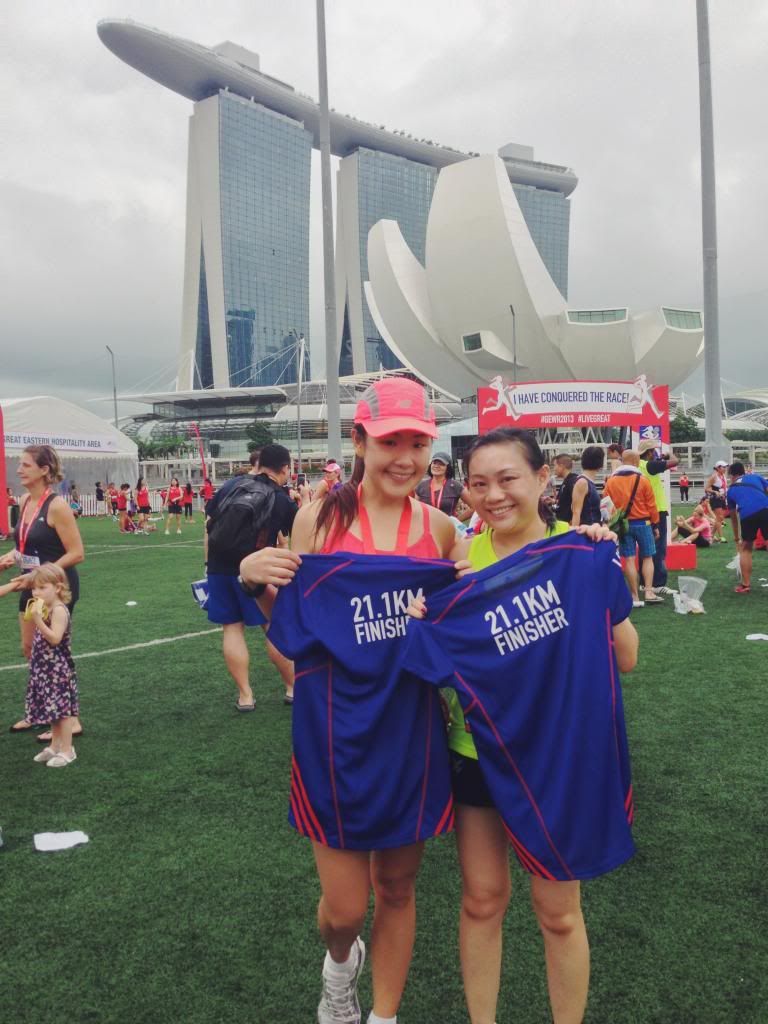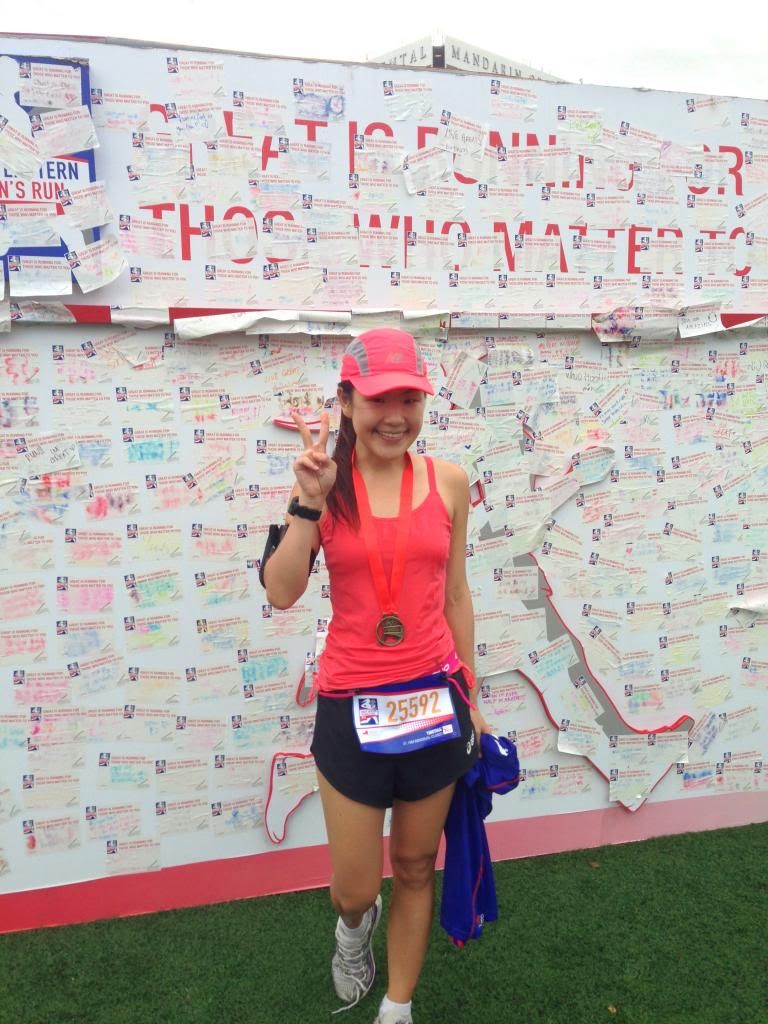 With my colleague for her first half-marathon, too awesome!
The dear intimates girls, we did it!
And my awesome sister who did her 10km!
I didn't managed to get my targetted sub 2 hours but still happy at a personal best of 2:12 this time round, improving 6 minutes off my last half's pb which was also achieved at GE!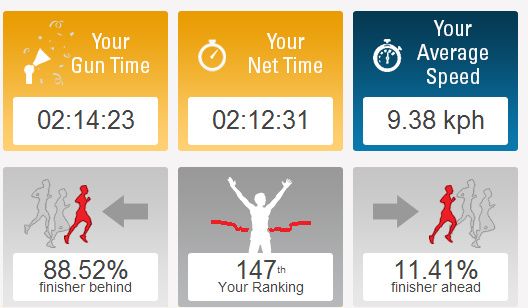 And yes, another pretty medal to add to the medal hanger (will share this in the next post!) to remember the wonderful race experience.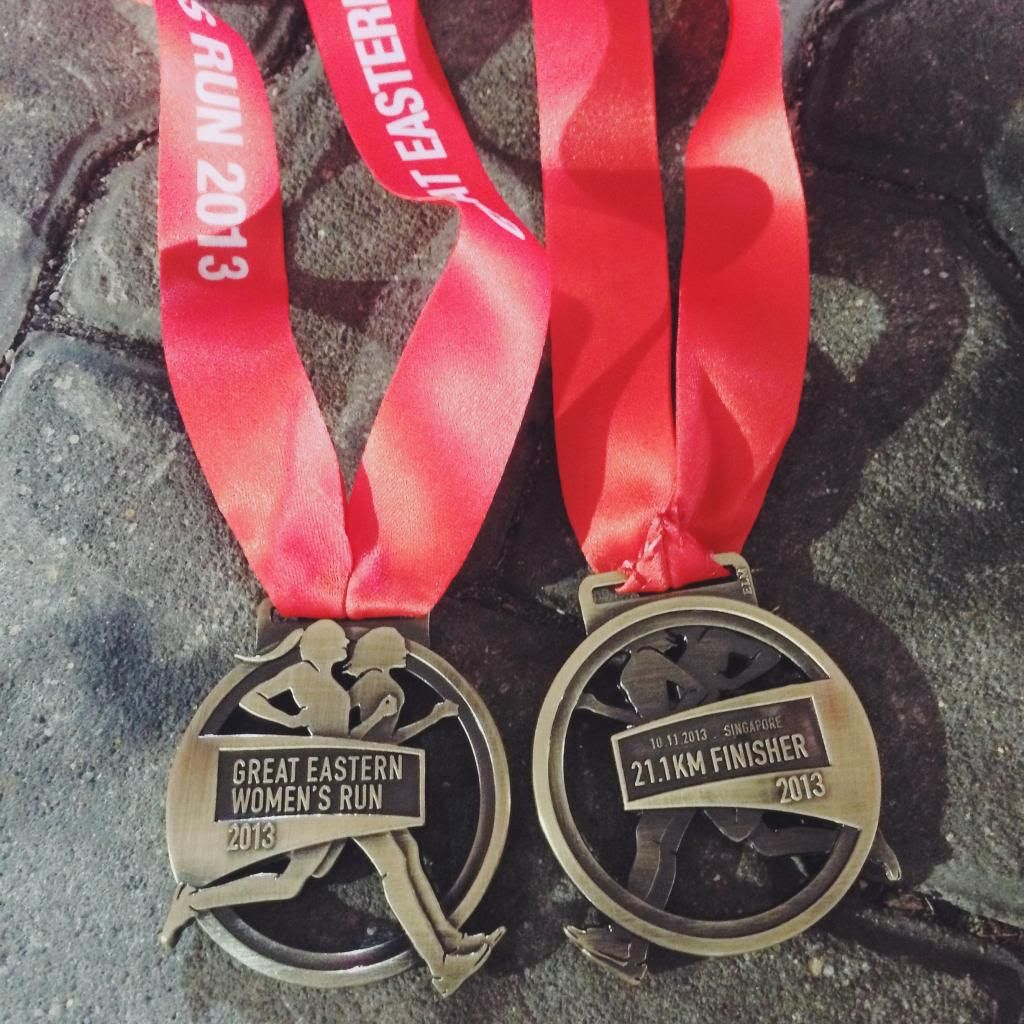 I have went to many races and this is still one of my top 3 favourites for three reasons - the non-loopy route, flawless logistics (from pre-race to post-race) and it being a all-female race.
Can't wait for the next Great Eastern Run and it's two weeks to SCM, my last race of the year! Run hard and live great!
[Article for Run Society
here
]