Okay confession time, I betrayed my blog a little by micro-blogging at the new social media platform,
Dayre
for the last few days which explains the lack of activity here!
Dayre was initially boring for me, then I realised the convenience to micro-blog on the go, jotting down thoughts, posting pictures and all, something different from instagram. It's like the kind of posts I post last time, what-i-do-today, what-i-think-now.. more casual/"bo liao" while this special space here serves as a recap of events, outfits, travelogue etc and more formal. I will be updating both space concurrently since the contents are pretty different haha! (Follow me at
dyre.me/eyeletskirt
)
----
November is ending really soon and this month, I'm over-whelmed by the love from my dearest friends, family and love. Thank you so much for the thoughts, birthday wishes via wa/sms/fb/ig/twitter, presents, emails and love. I'm really, really loved and blessed!! :)

I don't usually think much of birthdays since it's another day of growing older. However this year, it marks my last year of being a "single" so it was more meaningful. I can't wait to celebrate it next year as a Mrs Sue!

Started the birthday celebrations early with the dearest BFC who have been around for the last 12 years. There's always some telepathy going on with the scorpio babes with our common traits for being passionate, stubborn and mysterious.
NTUC Trade Union House #01-01
The must order for the place was of course, the famous duck pizza! It's a lovely place to chill and listen to a live band who plays mainly Chinese songs!
The super pretty cake baked by the birthday girl, Rene for the three of us. She's super talented and she managed to put our favourite items into one cake, so much love! Kuromi to represent Mel, My Melody to represent herself and a Balenciaga Bag & Heels for the shopaholic me.

So in love with the cake and my buddies!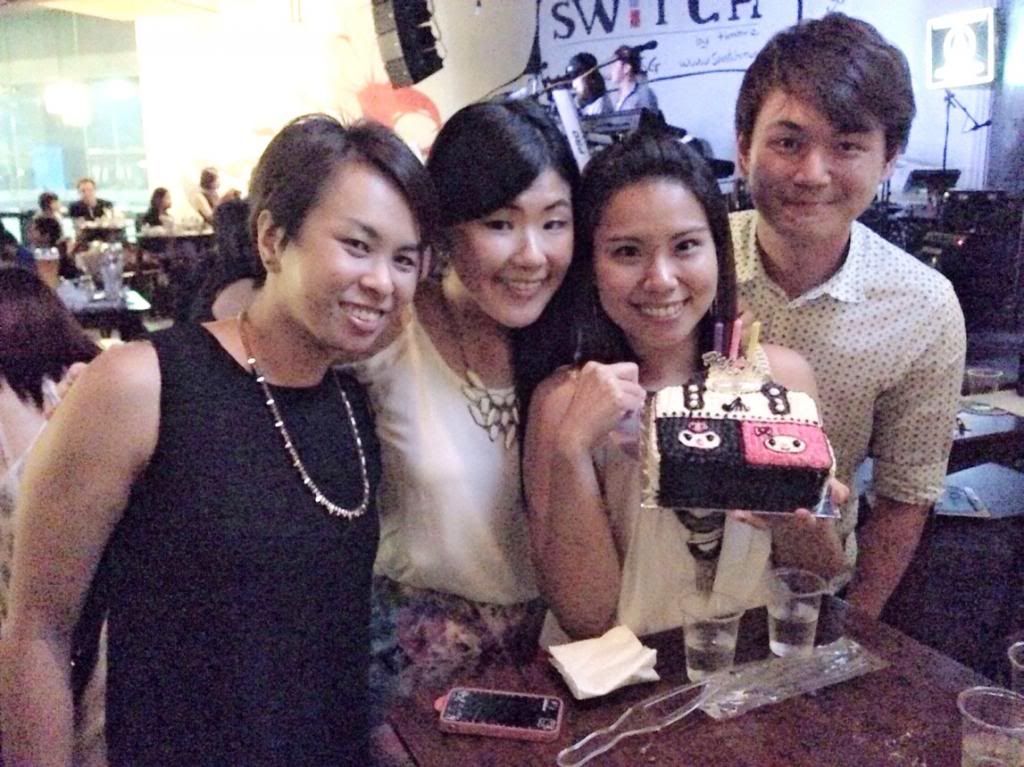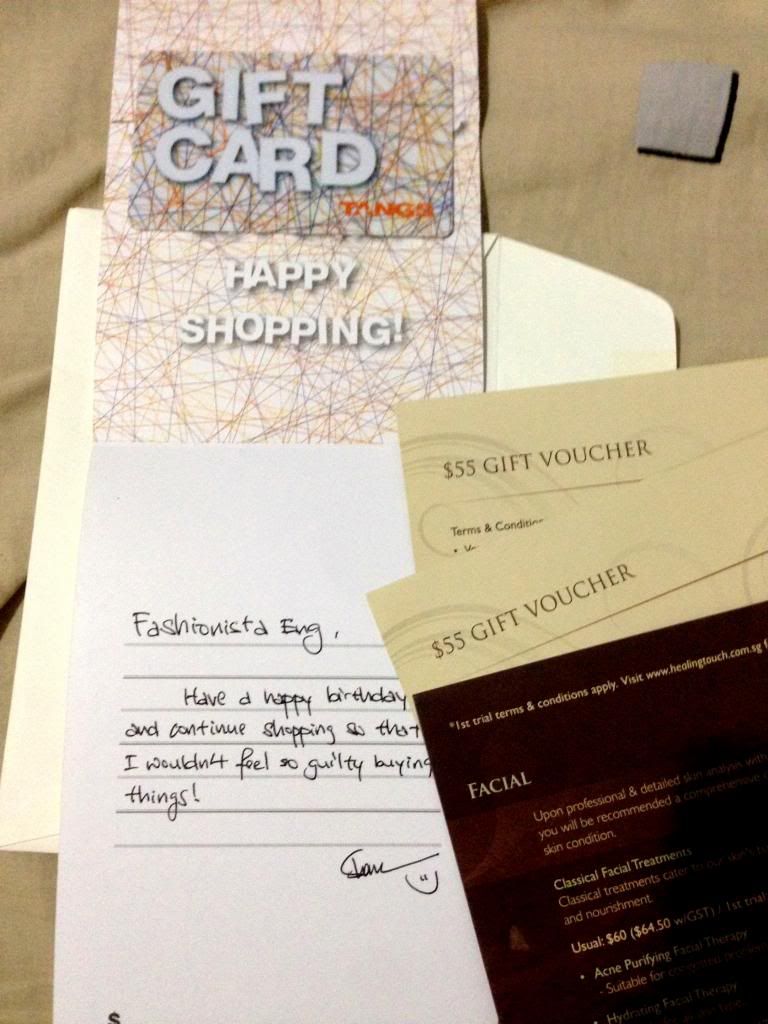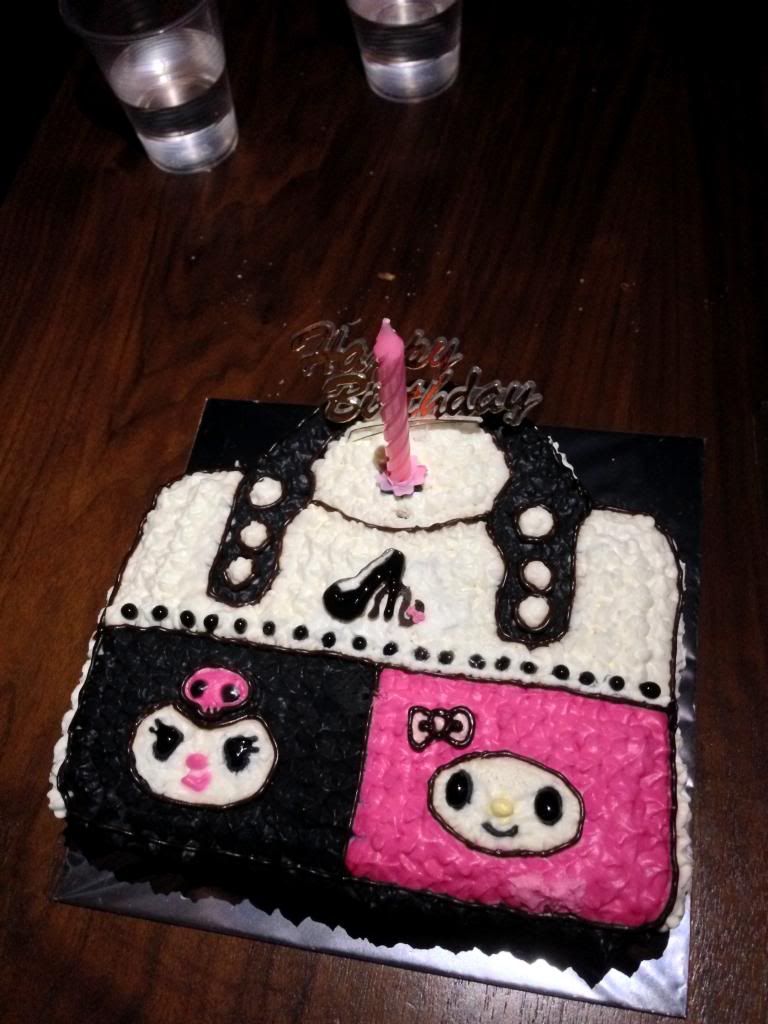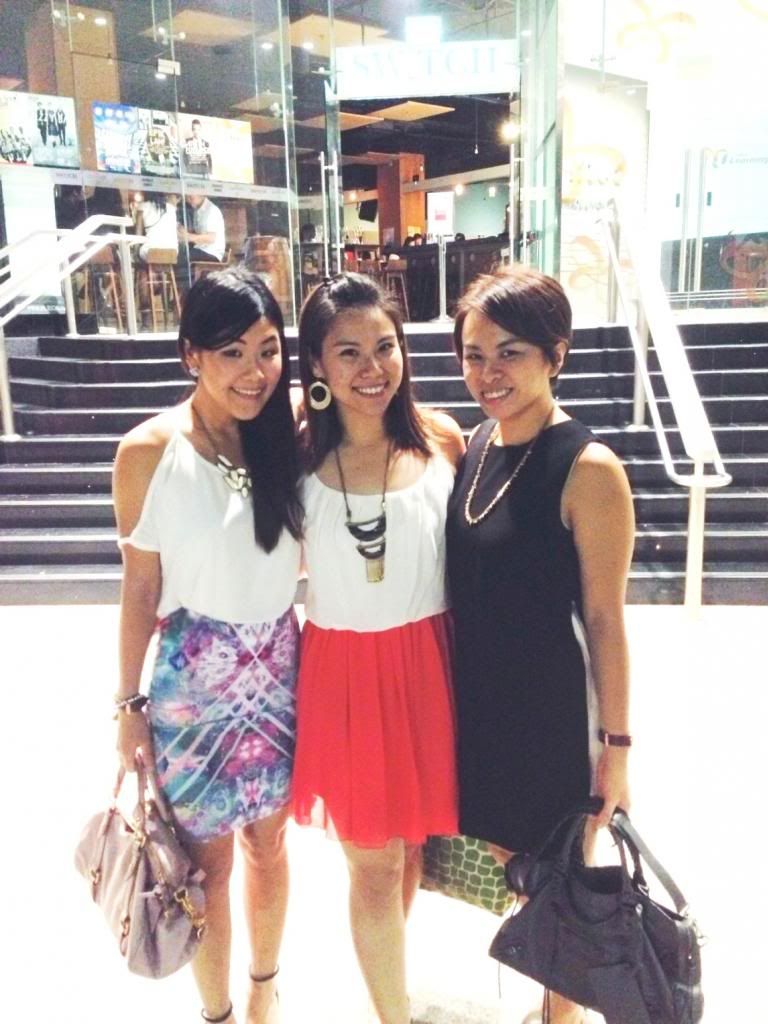 ---
Nana's Green Tea Cafe
#03-80/81/82, Plaza Singapura, 68 Orchard Road
Personally I feel that the mains are pretty average as what takes the cake was its delish desserts like its name suggest - green tea! Must order.
With the favourite sec sch pals, love it that we are meeting up so often!! :)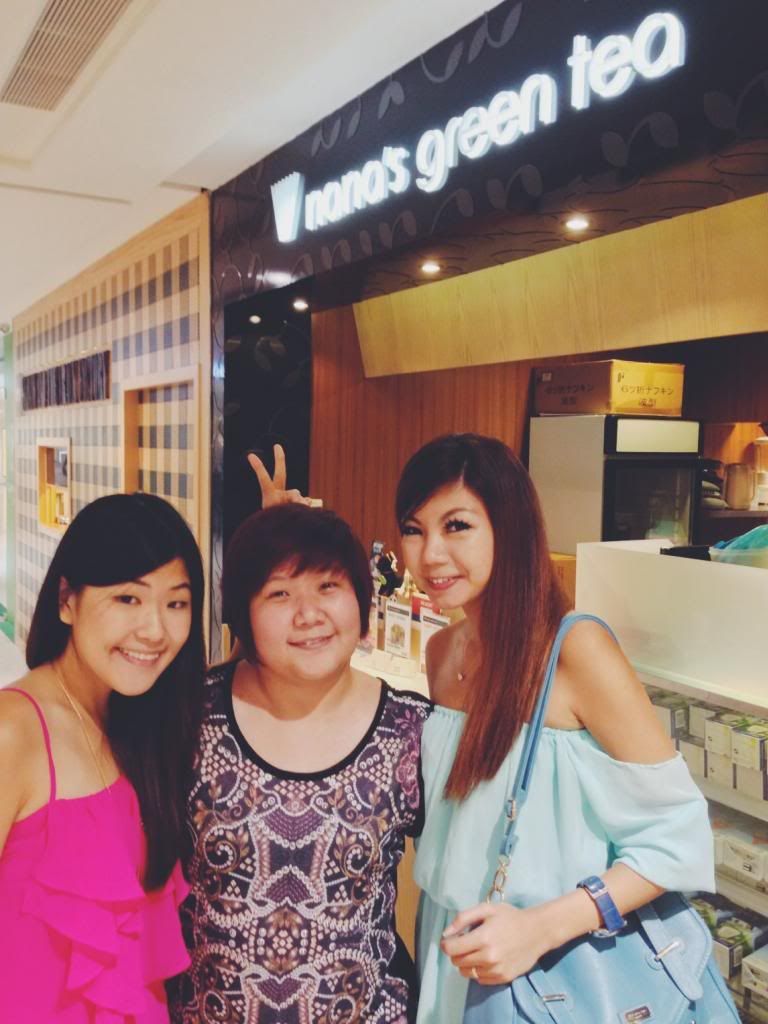 ---
Roast (Bangkok, Thailand)
2/F Seenspace, Thong Lor Soi 13
Tel: 02 185 2866
BTS Thong Lo
Very happy for our girly trip that finally maternialise this time round and G bought me a cake at Roast, a must-visit in Bangkok! The food costs us $25 per pax for two mains, two desserts, two drinks and one side. It is a must-visit for coffee lovers and has a comforting vibe with its decoration and location.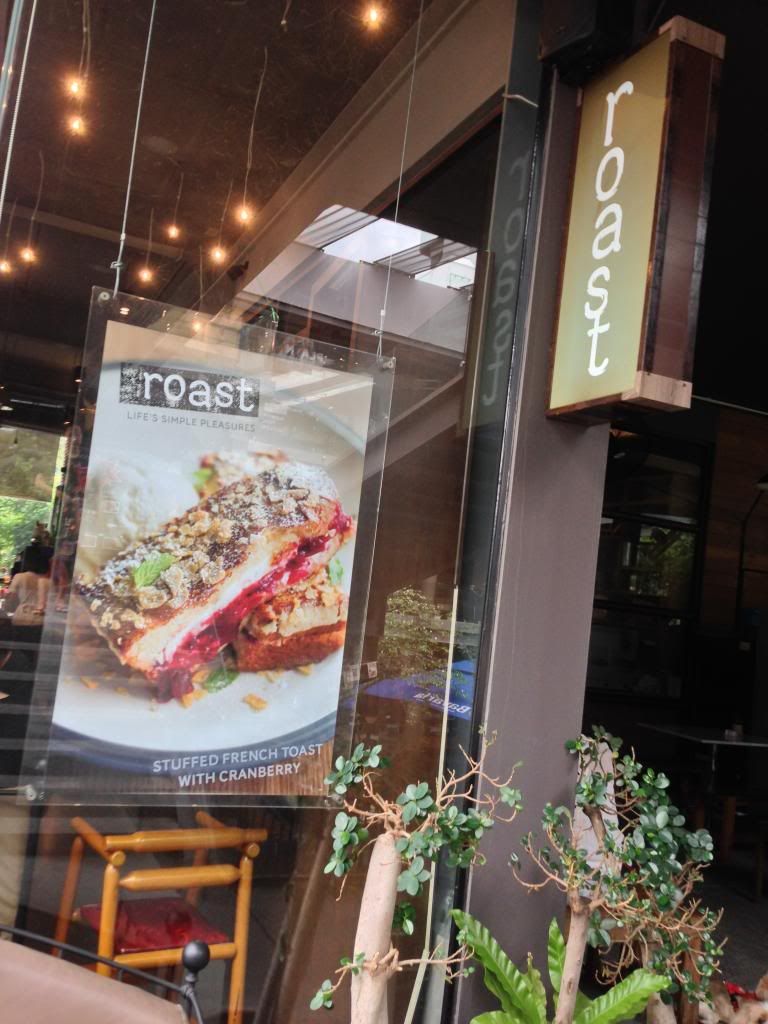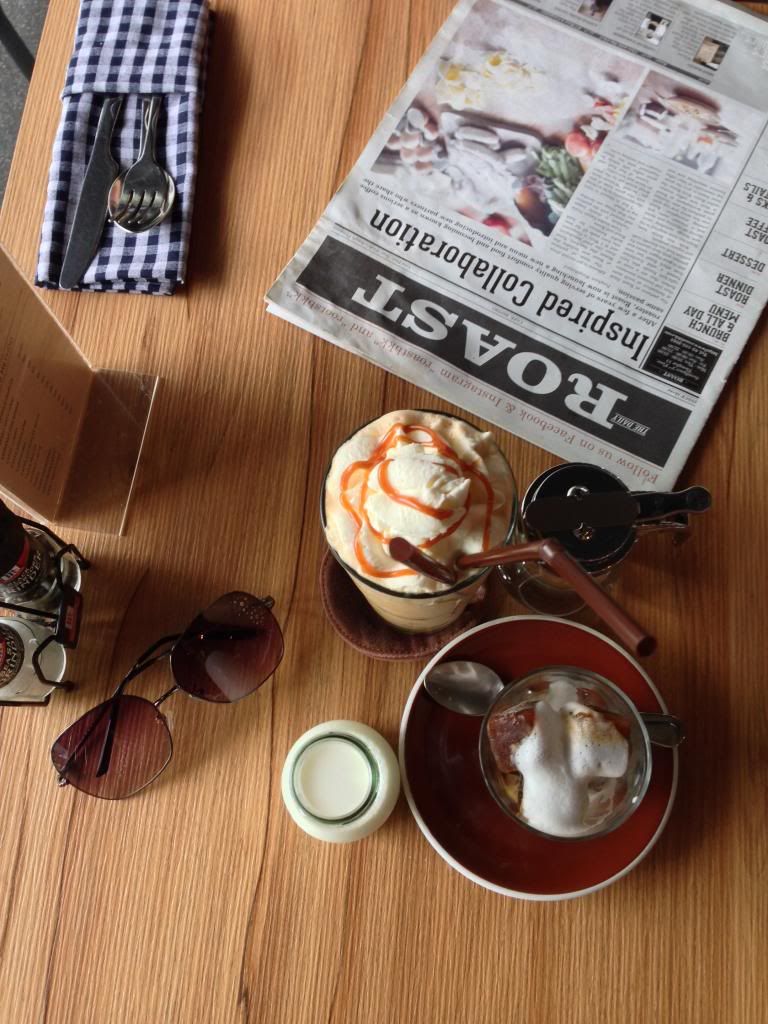 We had a egg-benedict each and it was extremely good. Let the pictures do its talking.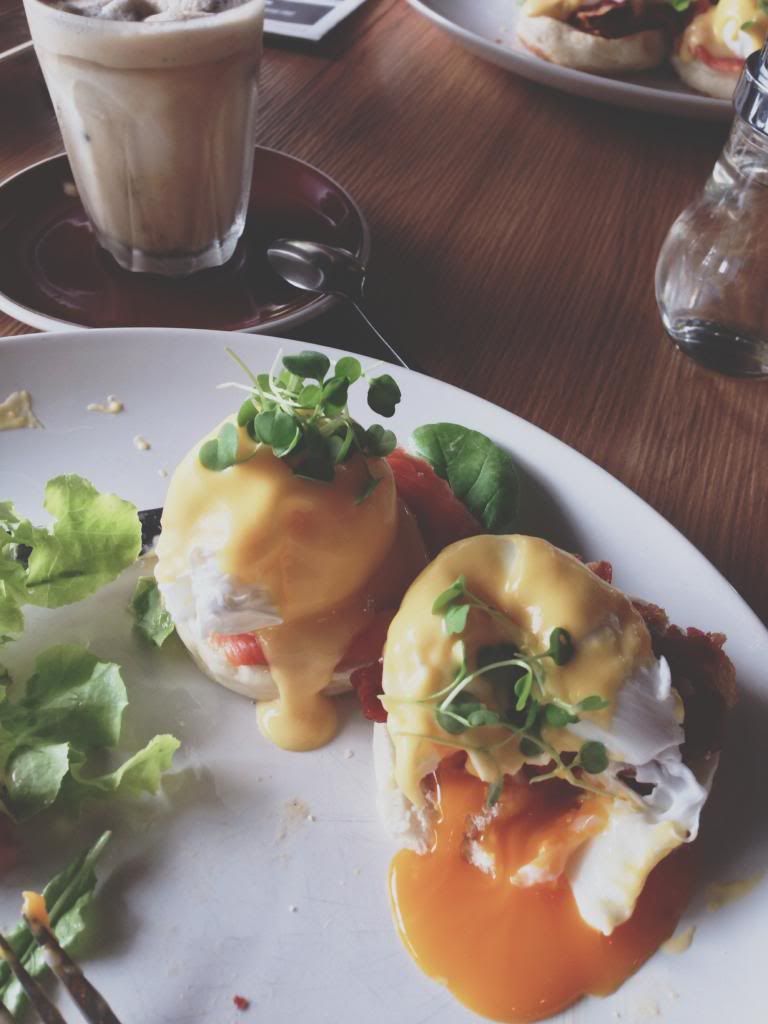 Our duck salad which came in such a huge serving that we couldn't finish!
Extensive menu.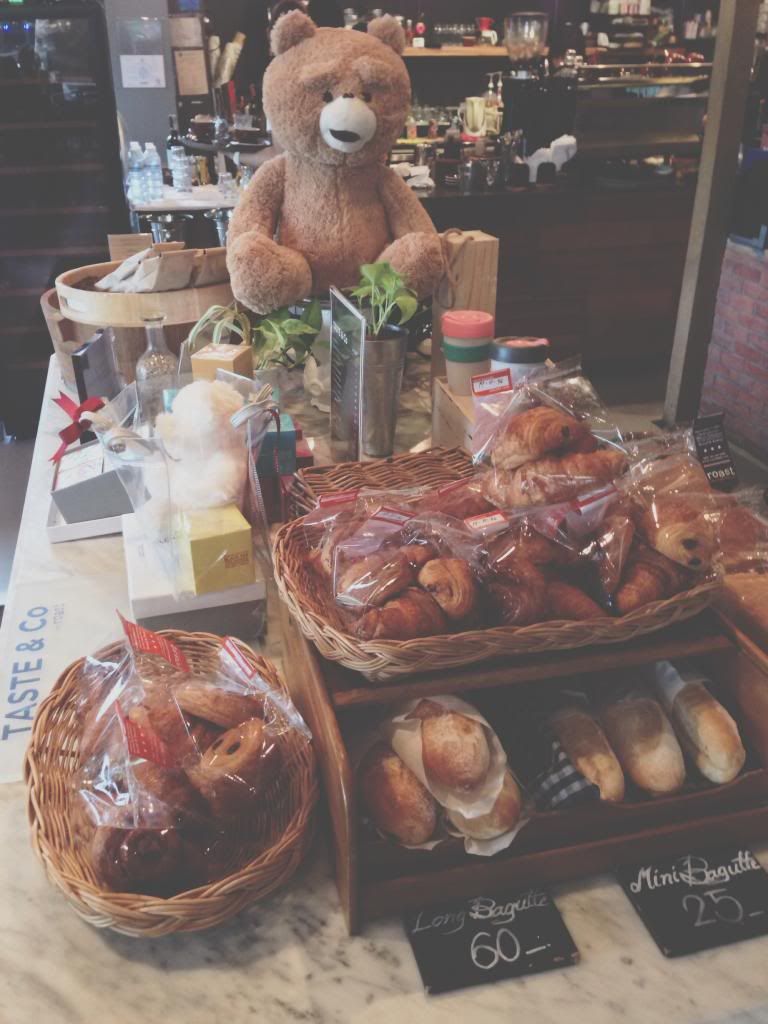 The birthday chocolate souffle cake!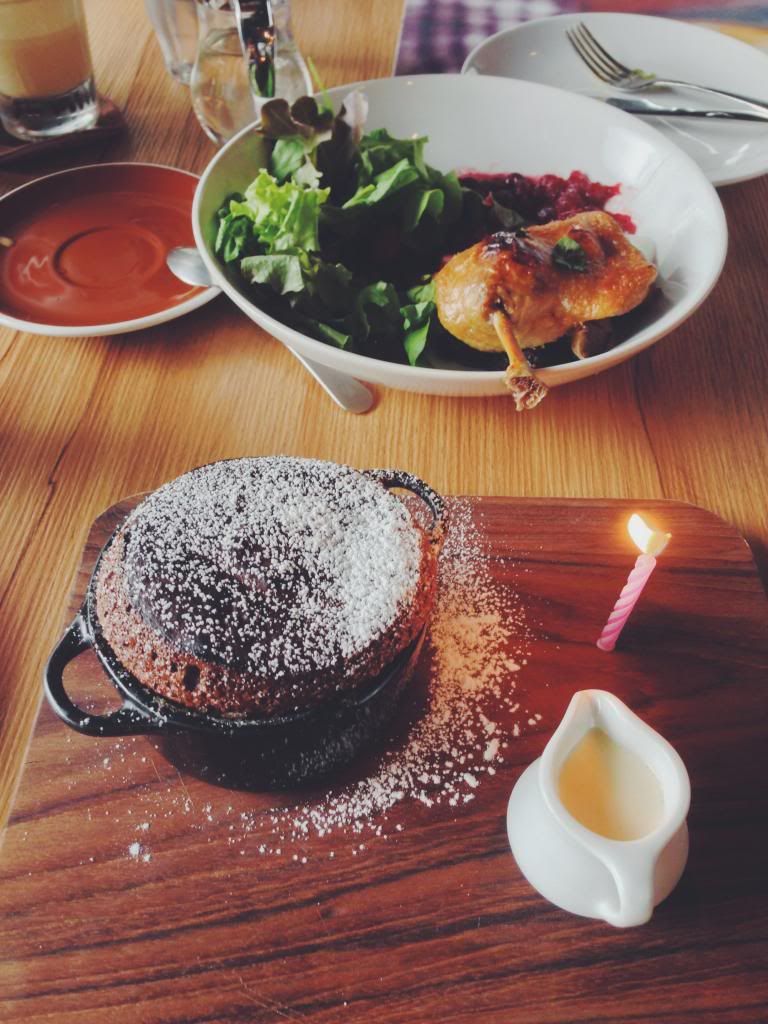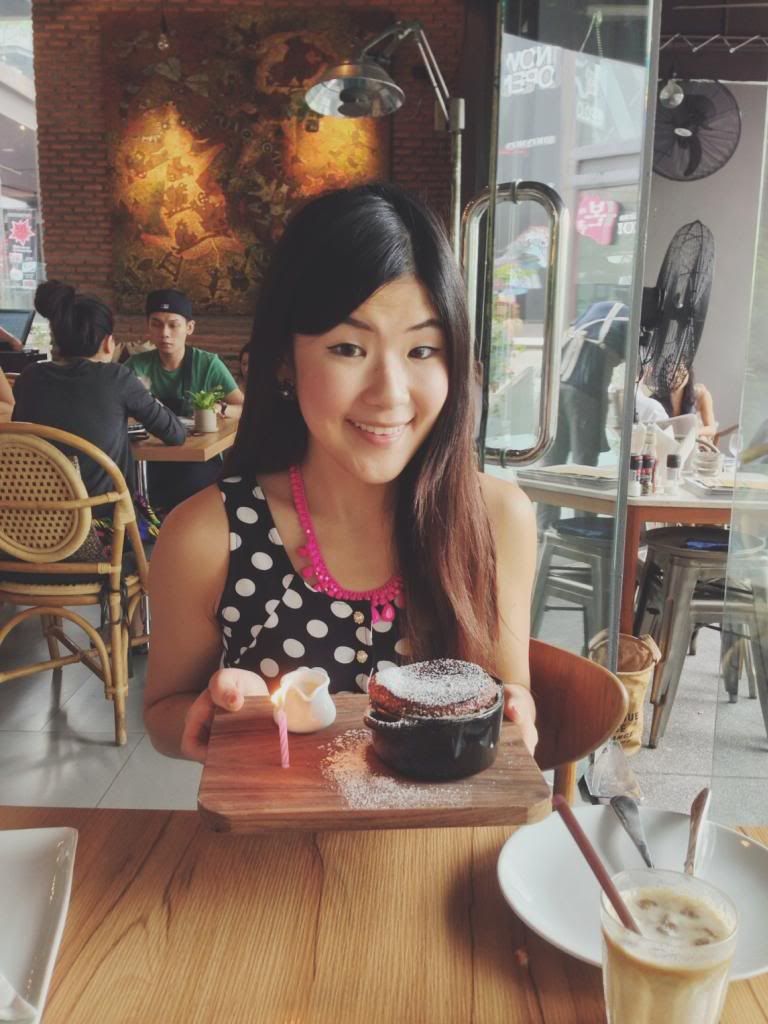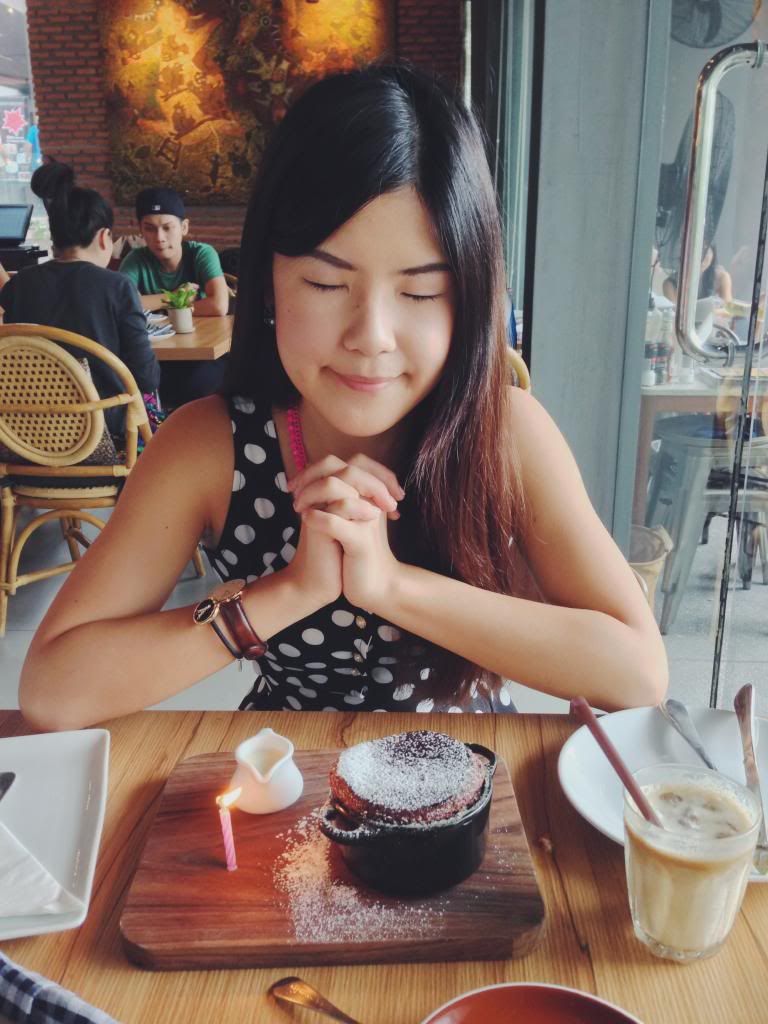 Super like this picture the waiter took for us :)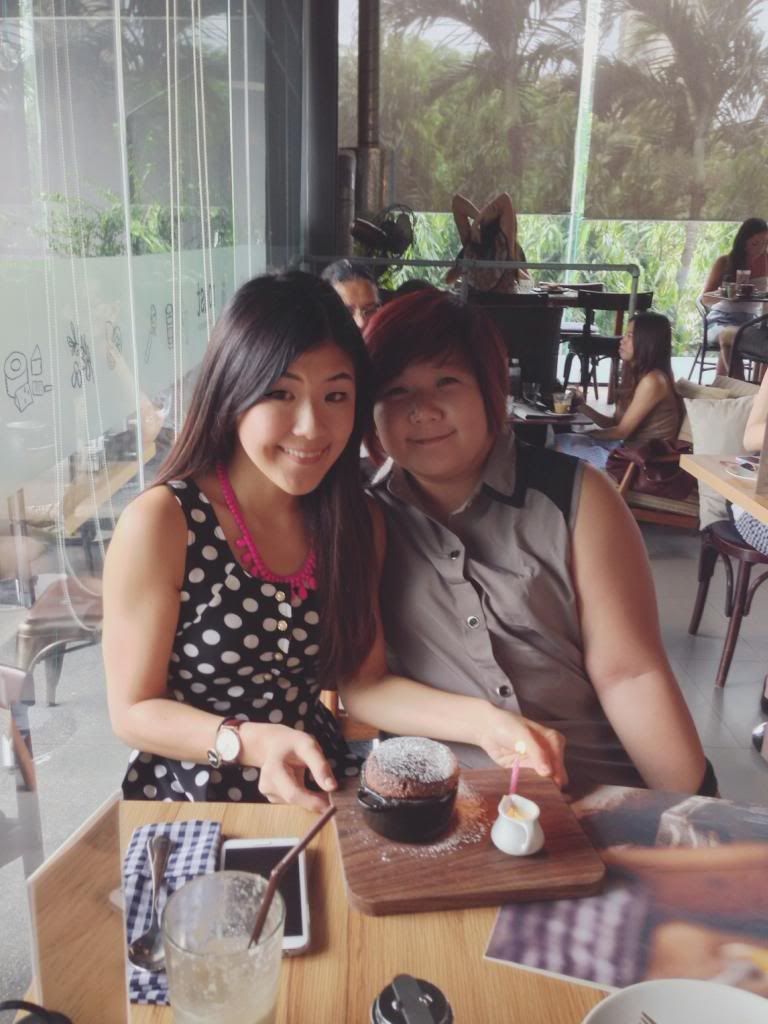 He offered to take a picture of us in the cafe as well!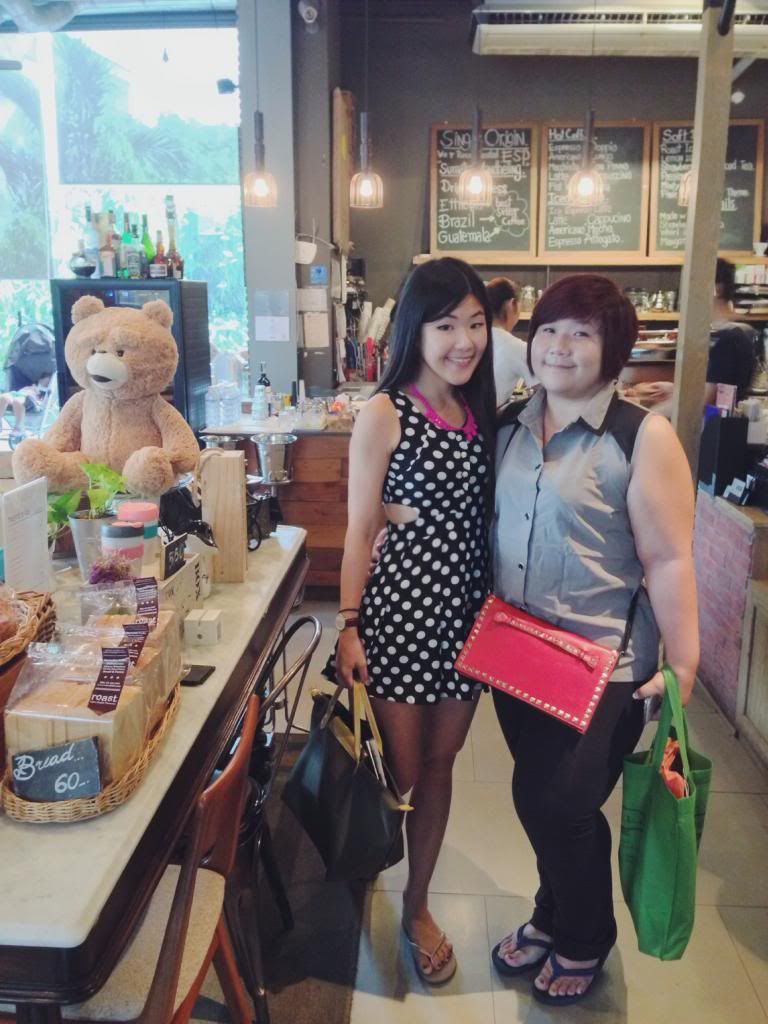 Will defnitely be back for its food and ambience during my next trip!
---
The Tiramisu
121 Tyrwhitt Road
62925271
First time trying out this place after hearing so much about it on instagram, all thanks to Vanessa's recommendation. We had so much fun taking pictures in the pretty cafe even before we entered. To be fair, I feel that the mains are average but the desserts definitely made up for it. From the decoration to every detail in the cafe, it's evident that much effort and love have been invested in this place by the two owners.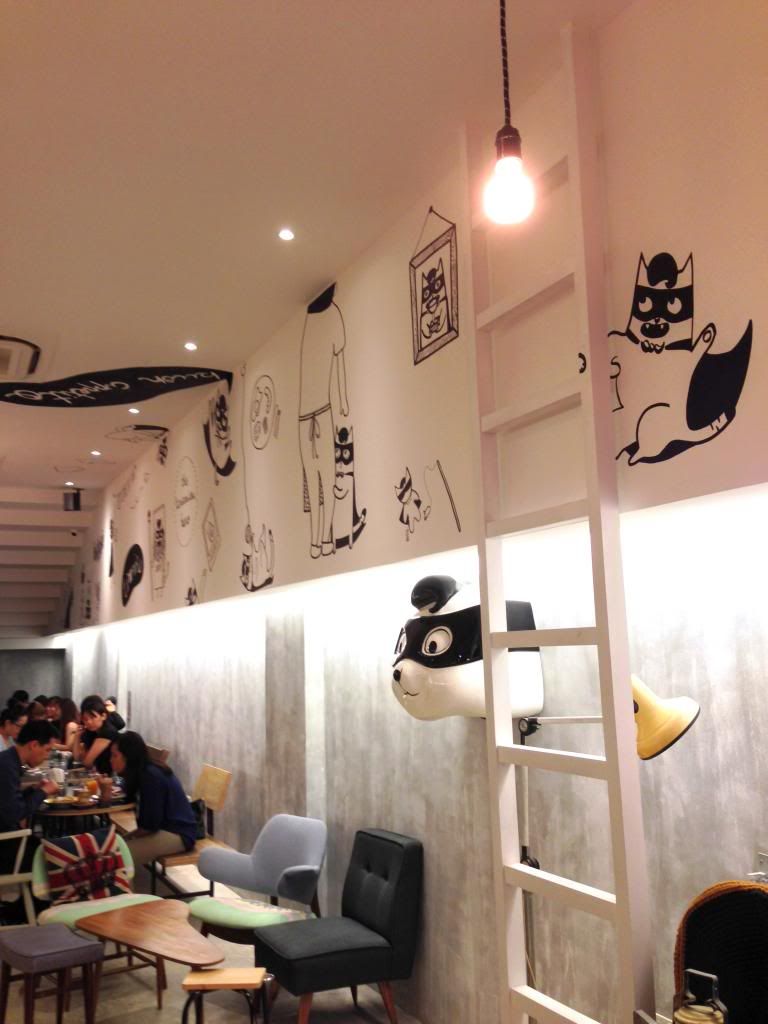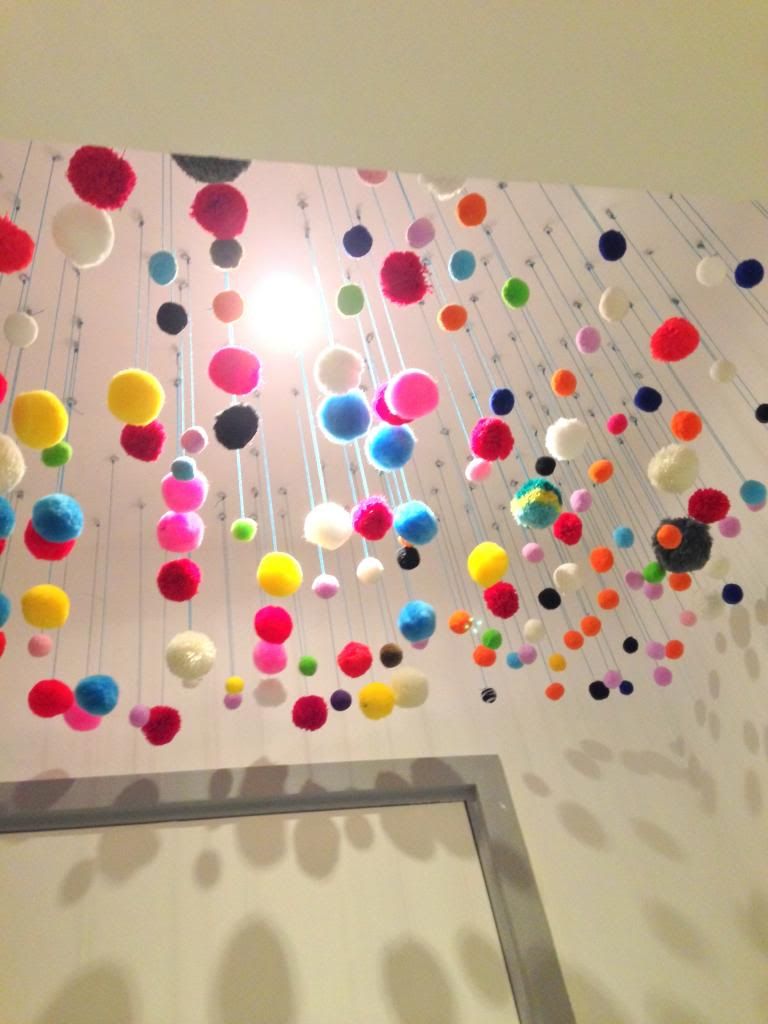 We started cam-whoring even before dinner all thanks to this cute little mascot head!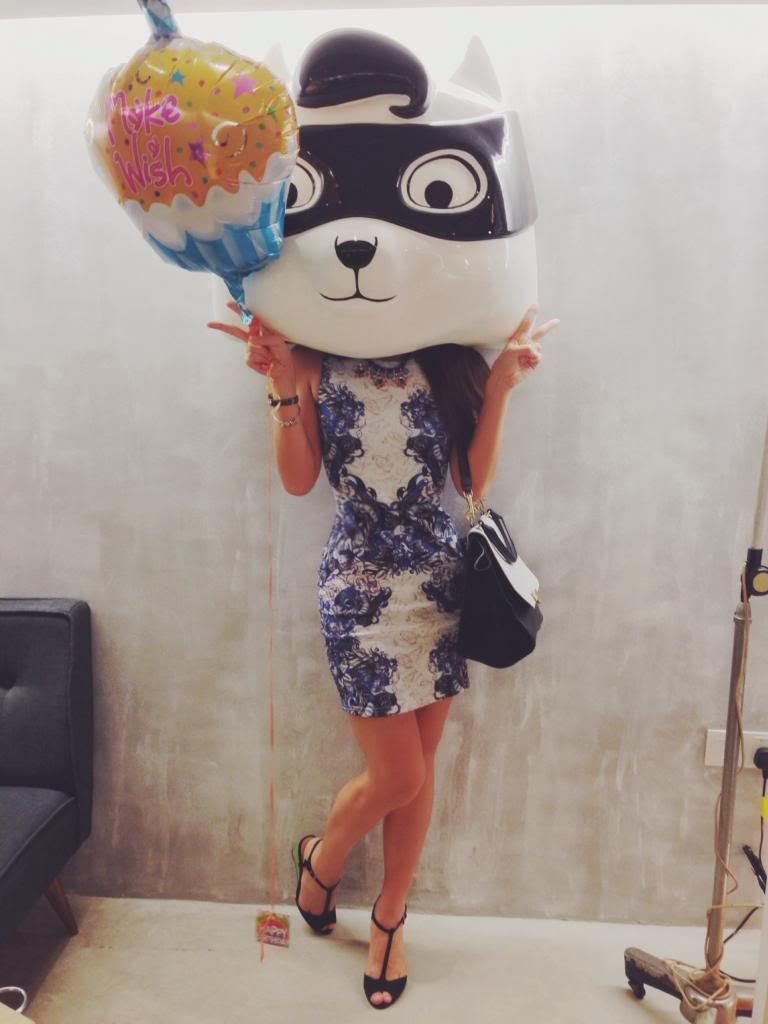 This is Sir Antonnio's OOTD!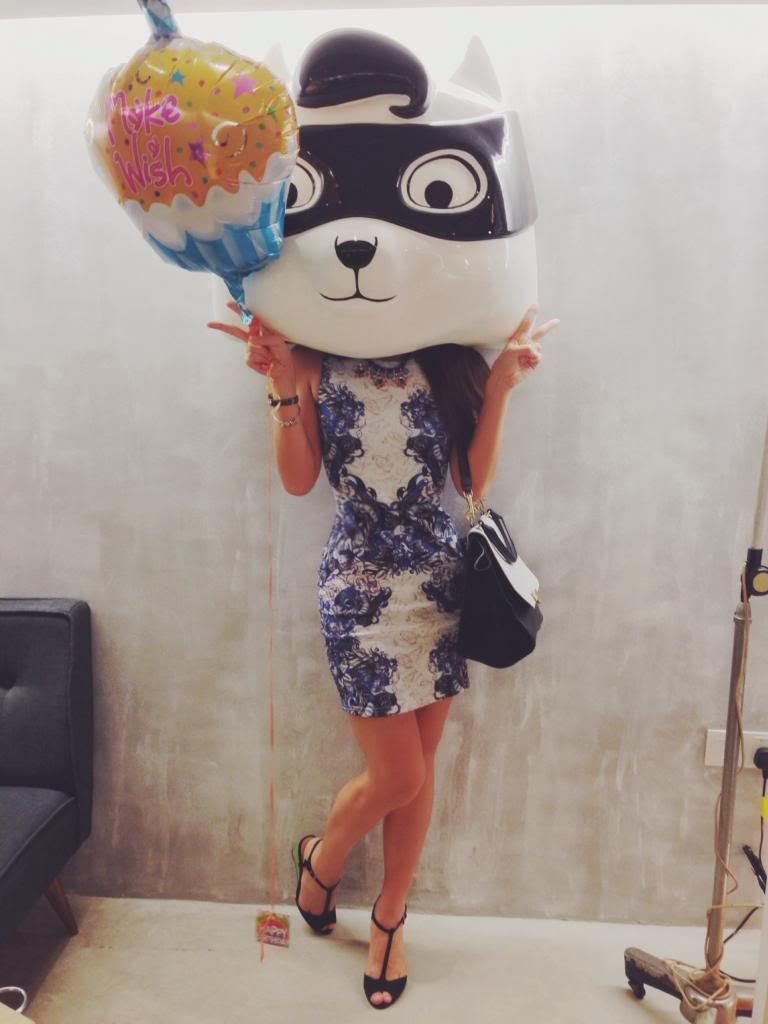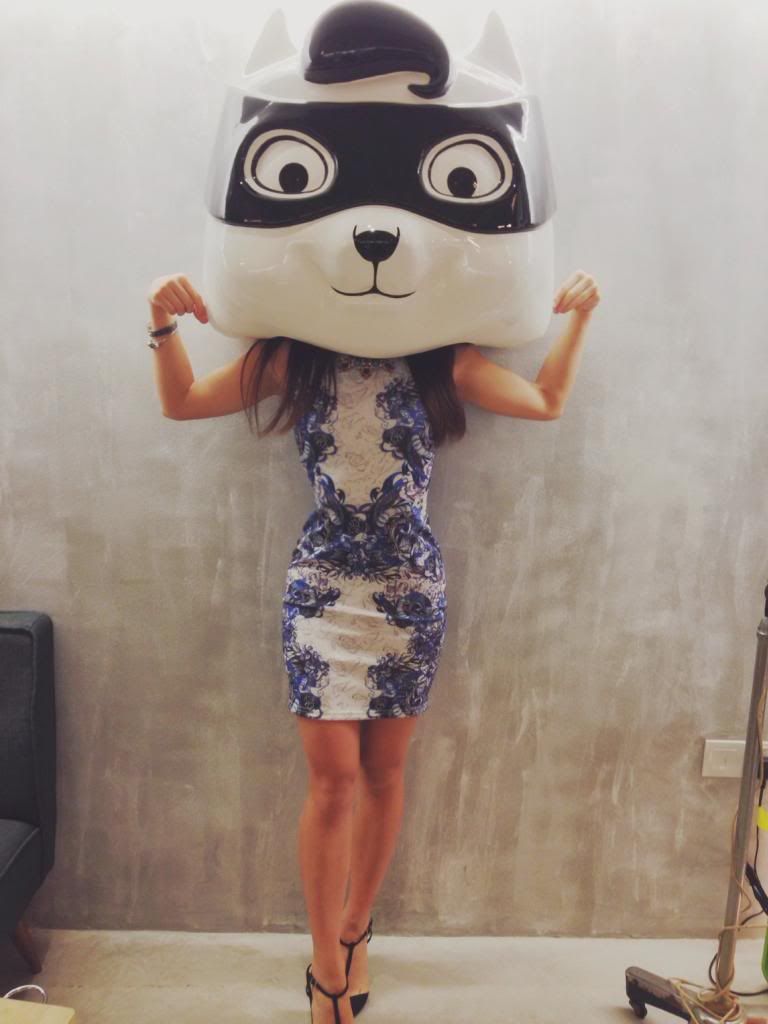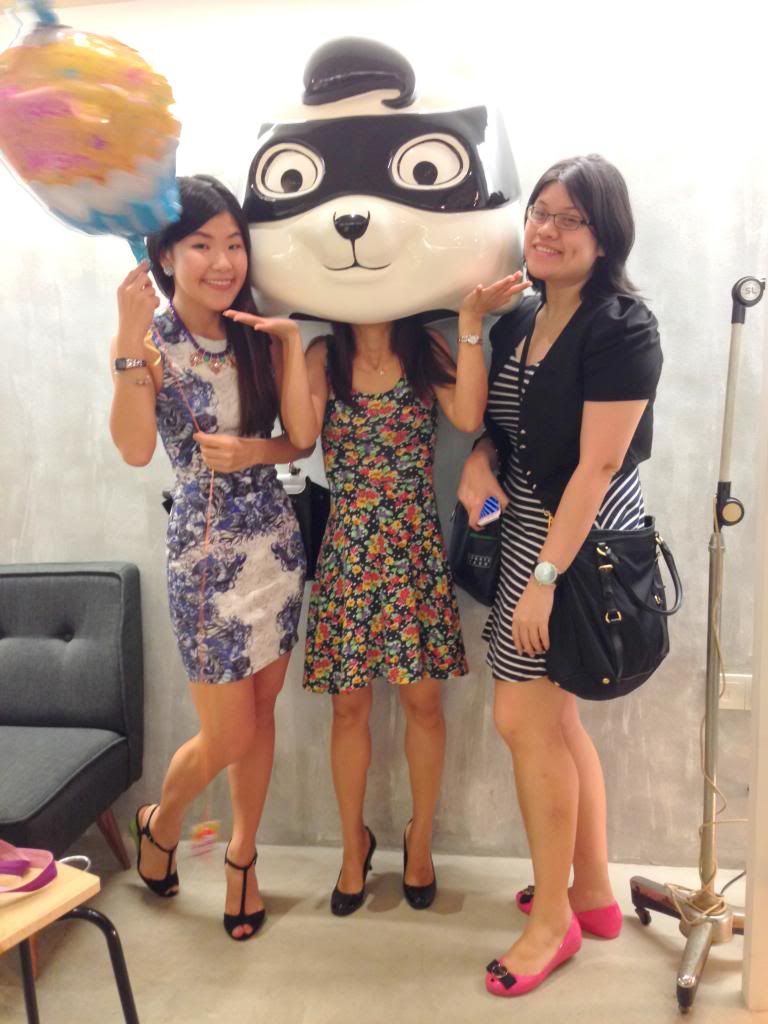 Here's the main and my favourite was the baked rice and fish!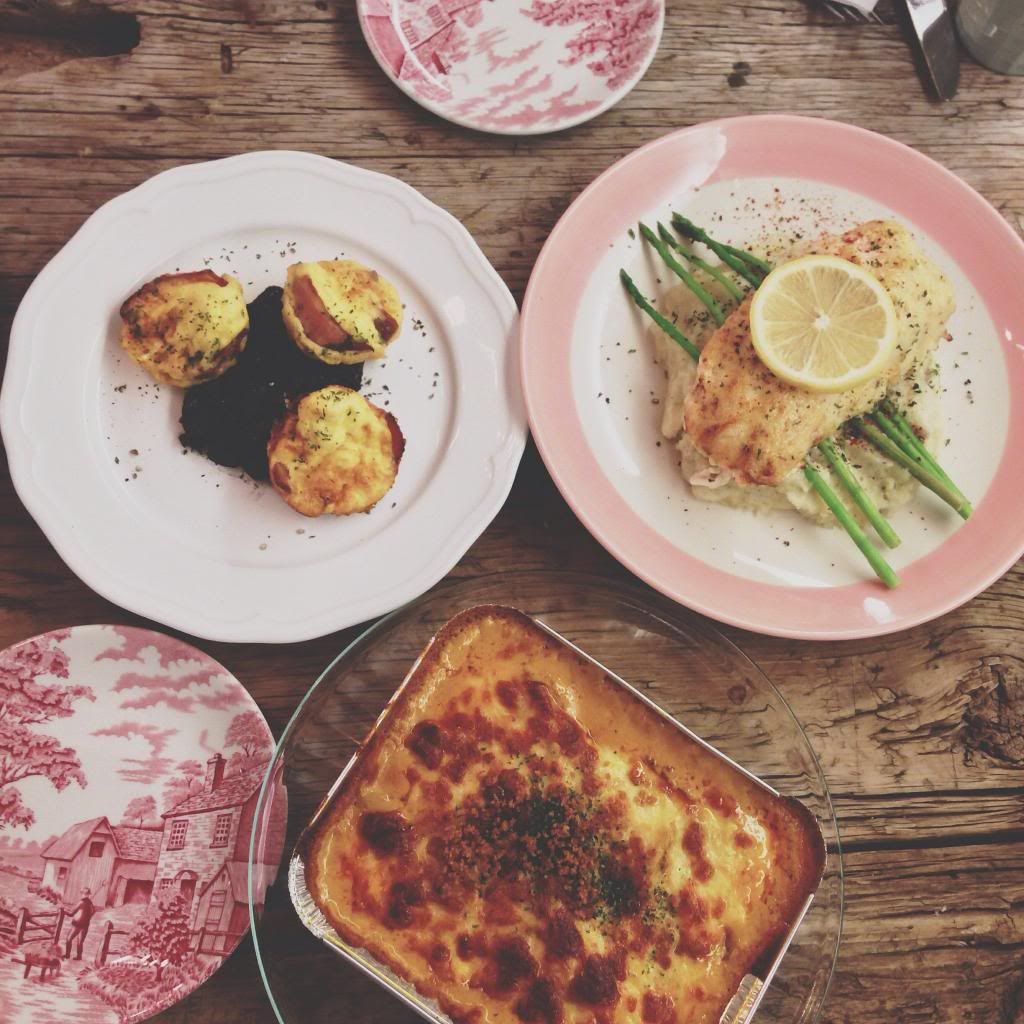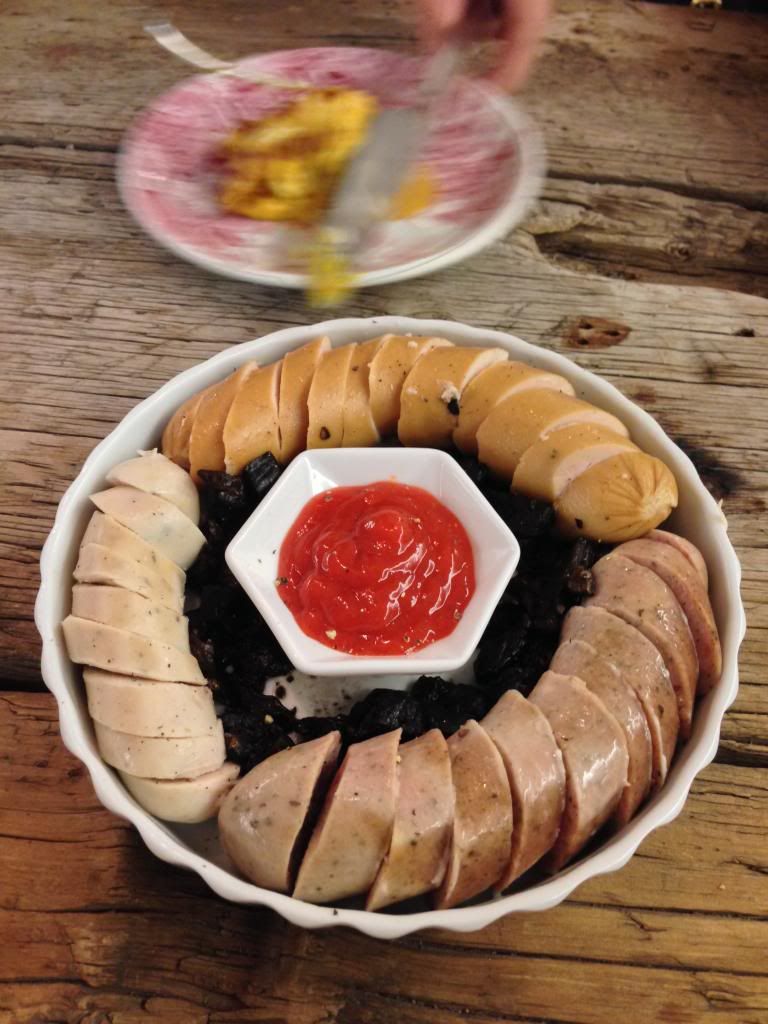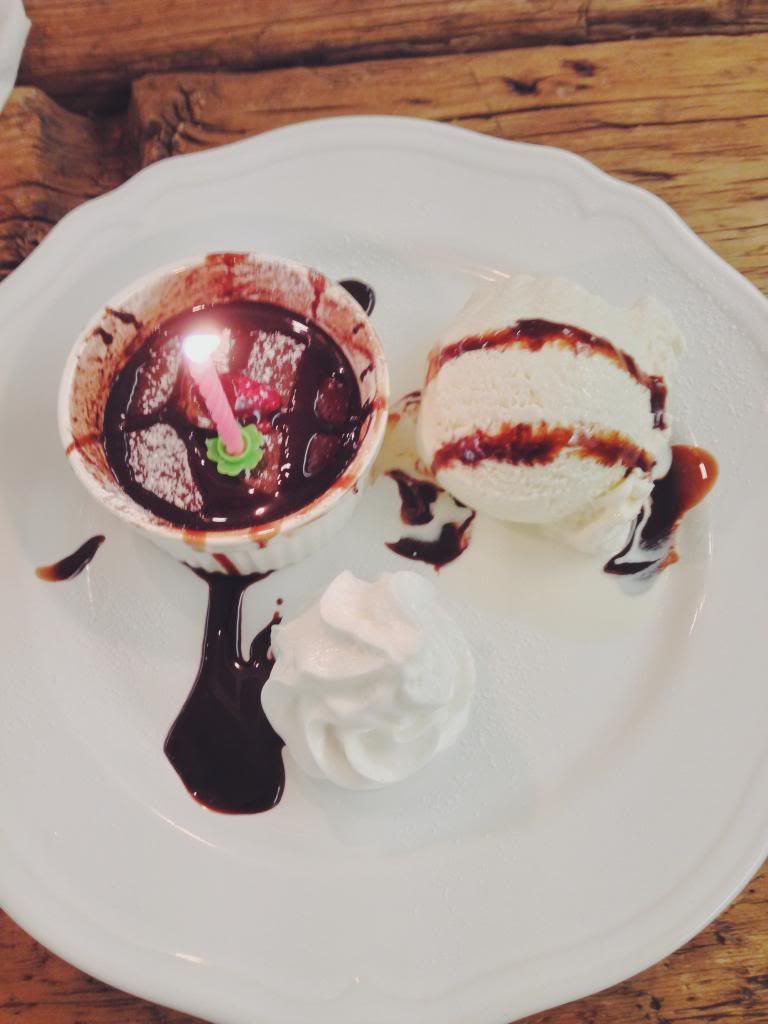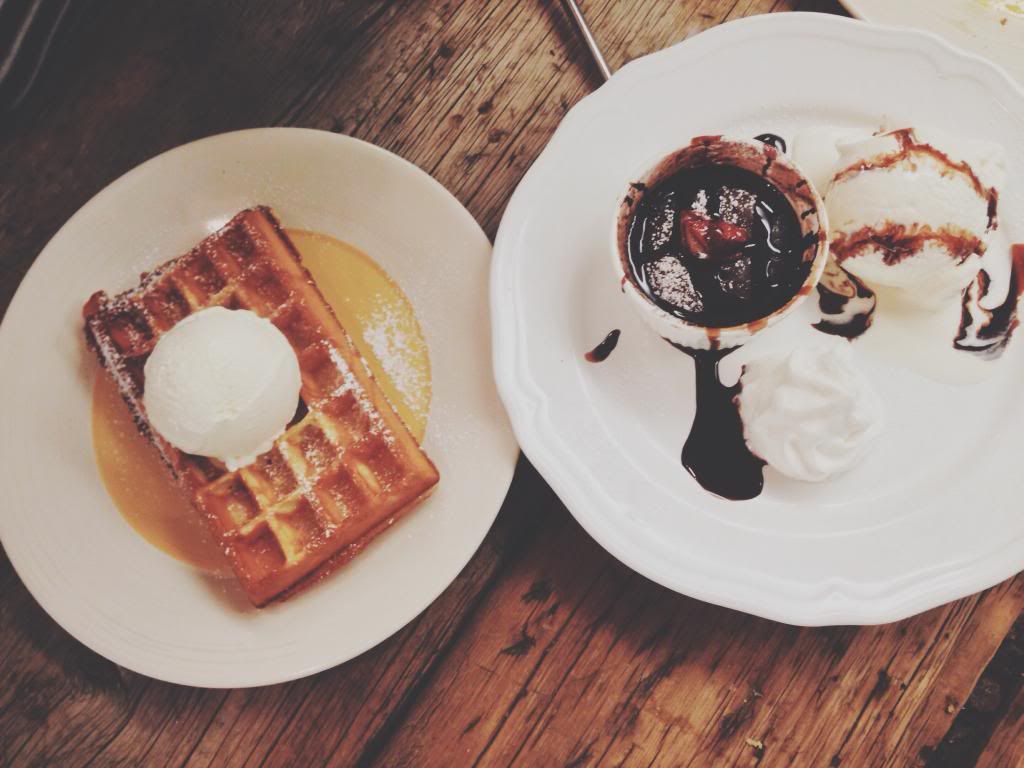 Thanks to the dearest pinkies for the cake, present and the long friendship!!!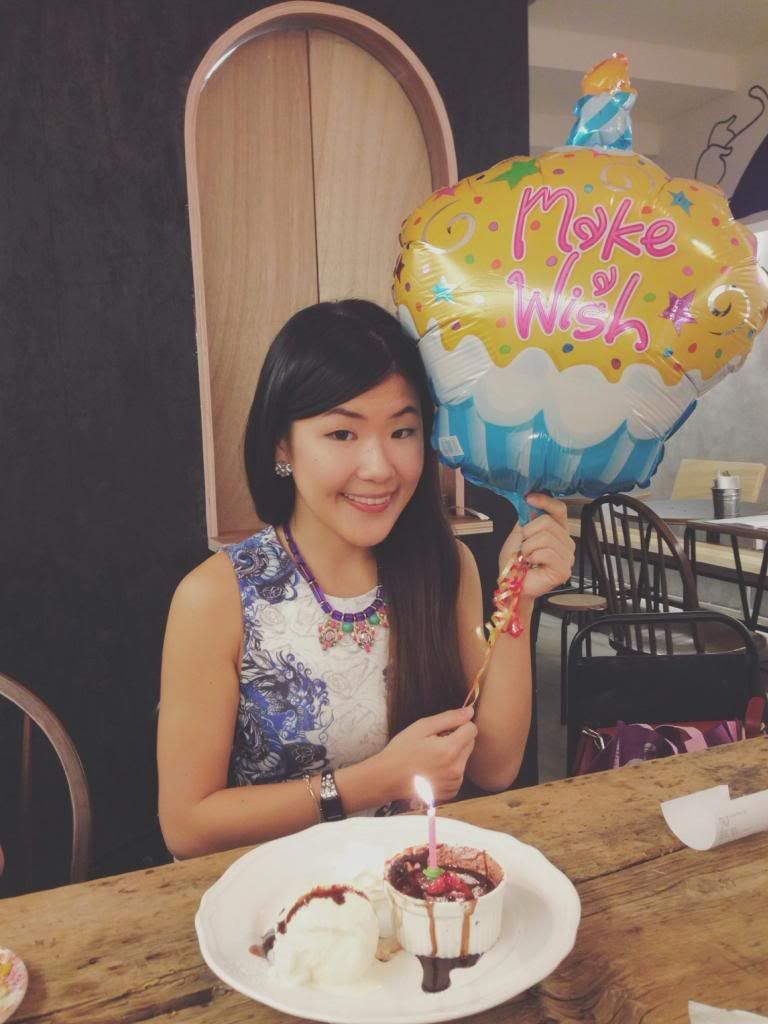 New pink cap!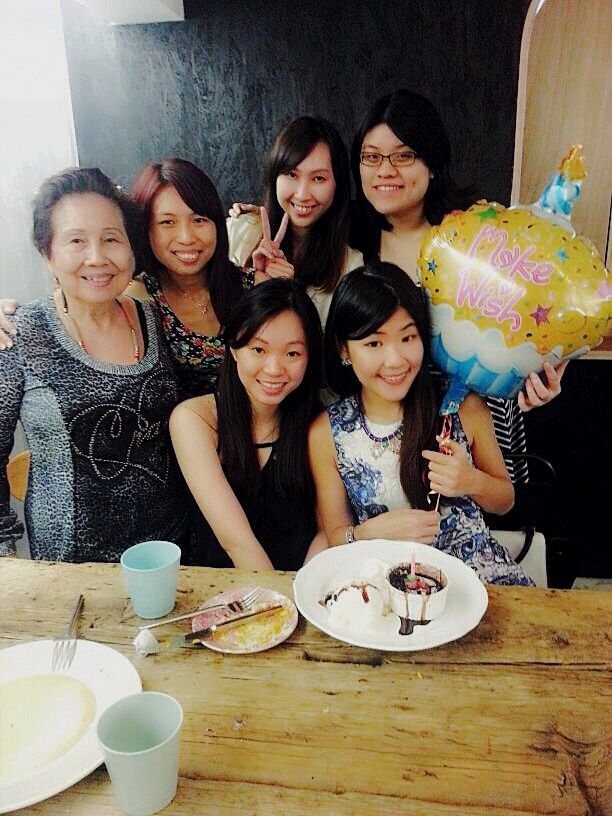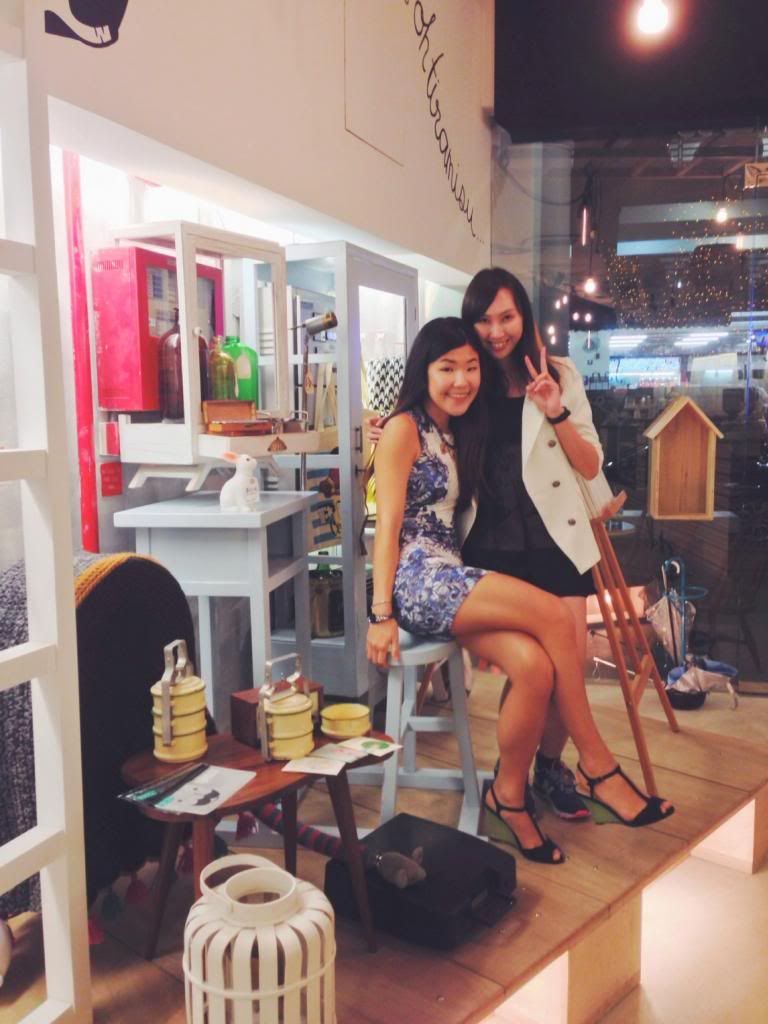 ---
On the day that I flew back, TC brought me out immediately for a precious weekend date for an early birthday celebration at Vivo. He was extremely sweet to wait hours for me to get my hair done though we were running late for a movie. Simpe things mean the most sometimes! :)
Serenity Spanish Bar & Restaurant (VivoCity)
#01-98/99, VivoCity
Phone 63768185
Sun - Thu: 11:00 - 23:00
Wed - Sat: 11:00 - 00:00
It was our first time at this place despite us walking past all the time. He picked Serenity because of the romantic ambience and the good reviews. It was a quiet afternoon without much diners and we had a quiet spot to ourselves which oversees the scenic view of Sentosa.
We ordered two mains to share and an appretizer. The authentic Spanish food was not bad but I found it to be rather pricey for its proportion and quality. Favourite dish that day was the paella as per the raves!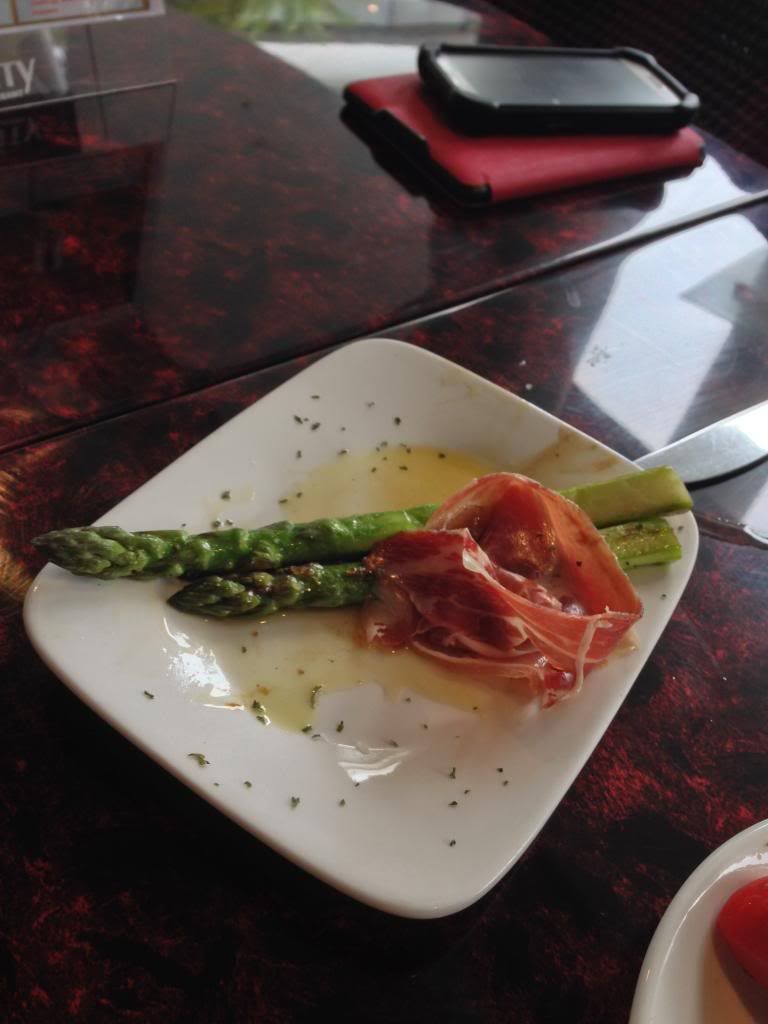 MUST ORDER.
My date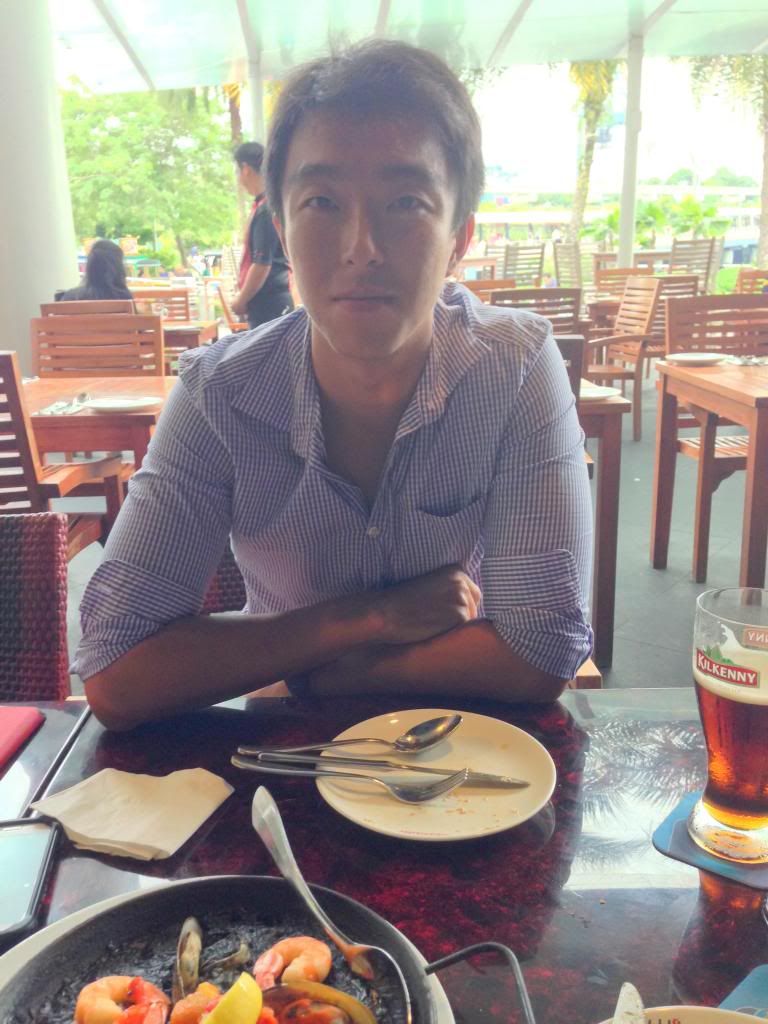 And the chocolate birthday cake that they served after dinner <3
Parting shot at their outdoor seating area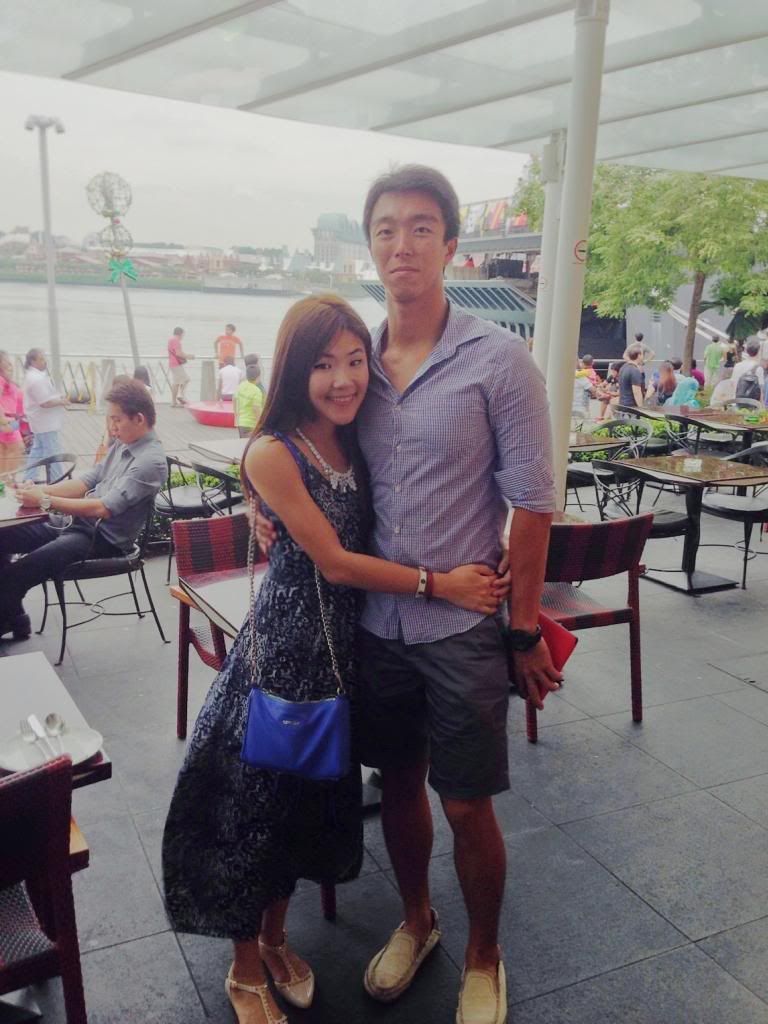 Wearing my new lace maxi dress from bangkok with the melissa shoes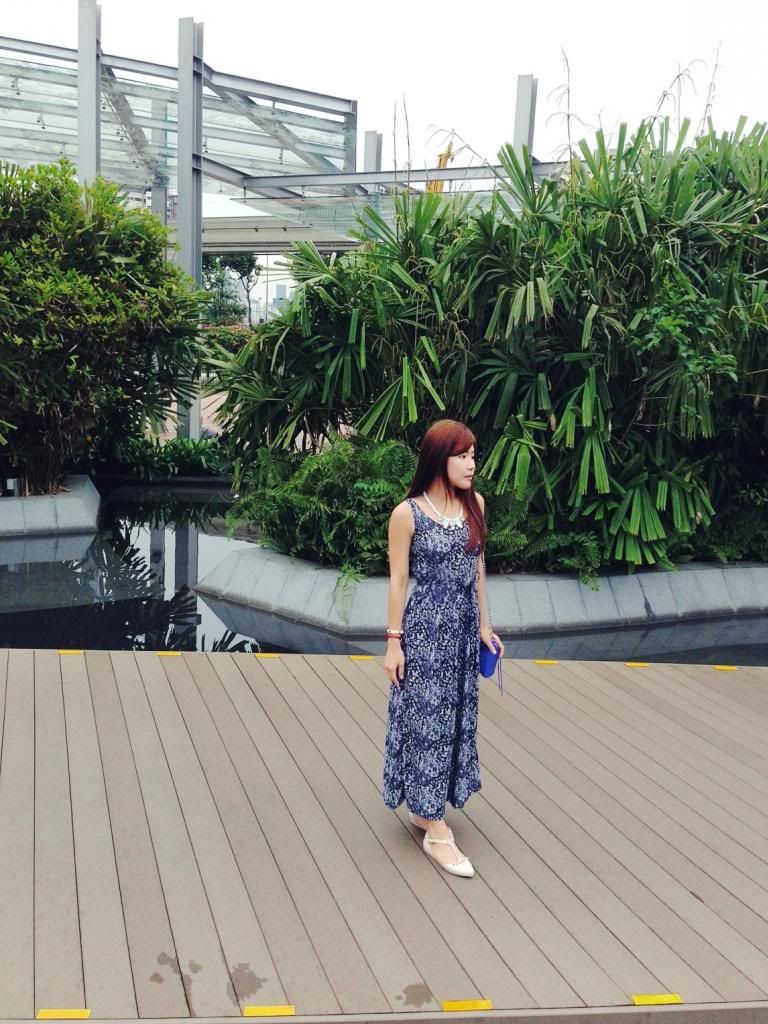 5 years of celebrations and more to come! :)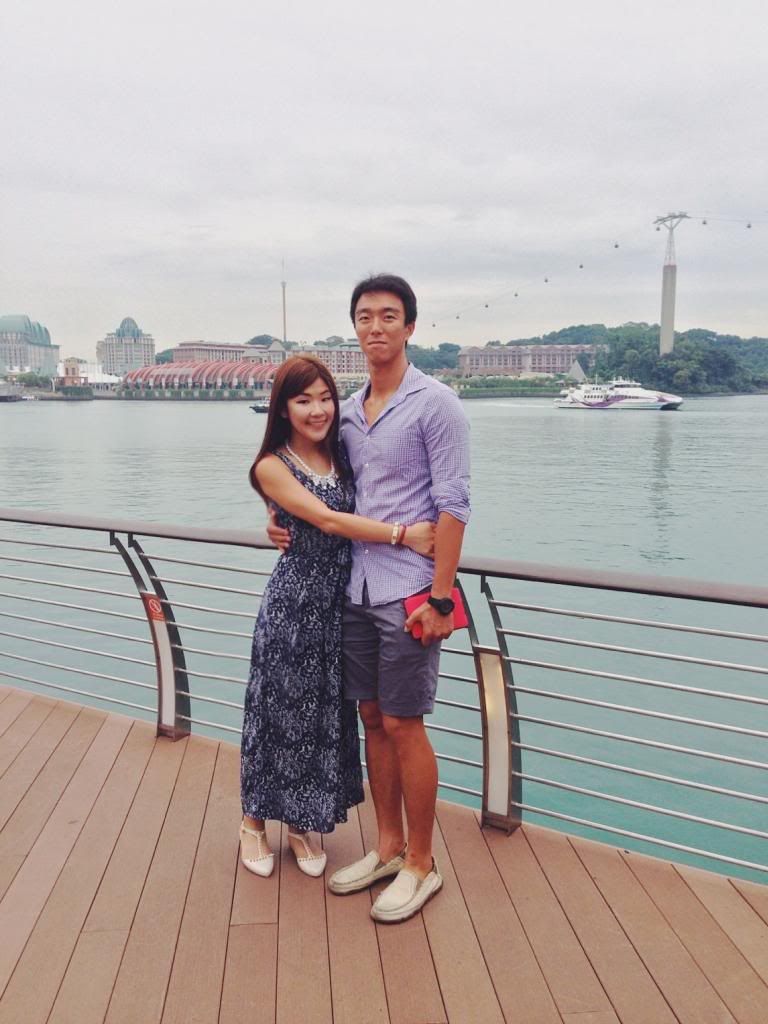 ---
Second year of birthday celebrations with the intimates who surprised me at Saveur. Thank you girls for the surprise, love, cupcakes and the effort! <3
Saveur (Far East Plaza)
#01-07B, Far East Plaza, 14 Scott's Road
Mon - Sat: 11:30 - 21:30 Sun: 11:30 - 21:00
This place requires no introduction for its great French food and mad affordable pricing. A place that I keep returning and my favourites are the duck leg confit and foie gras.
The customized cupcakes that the girls got for me which were super yummy and tastes even better than it looks!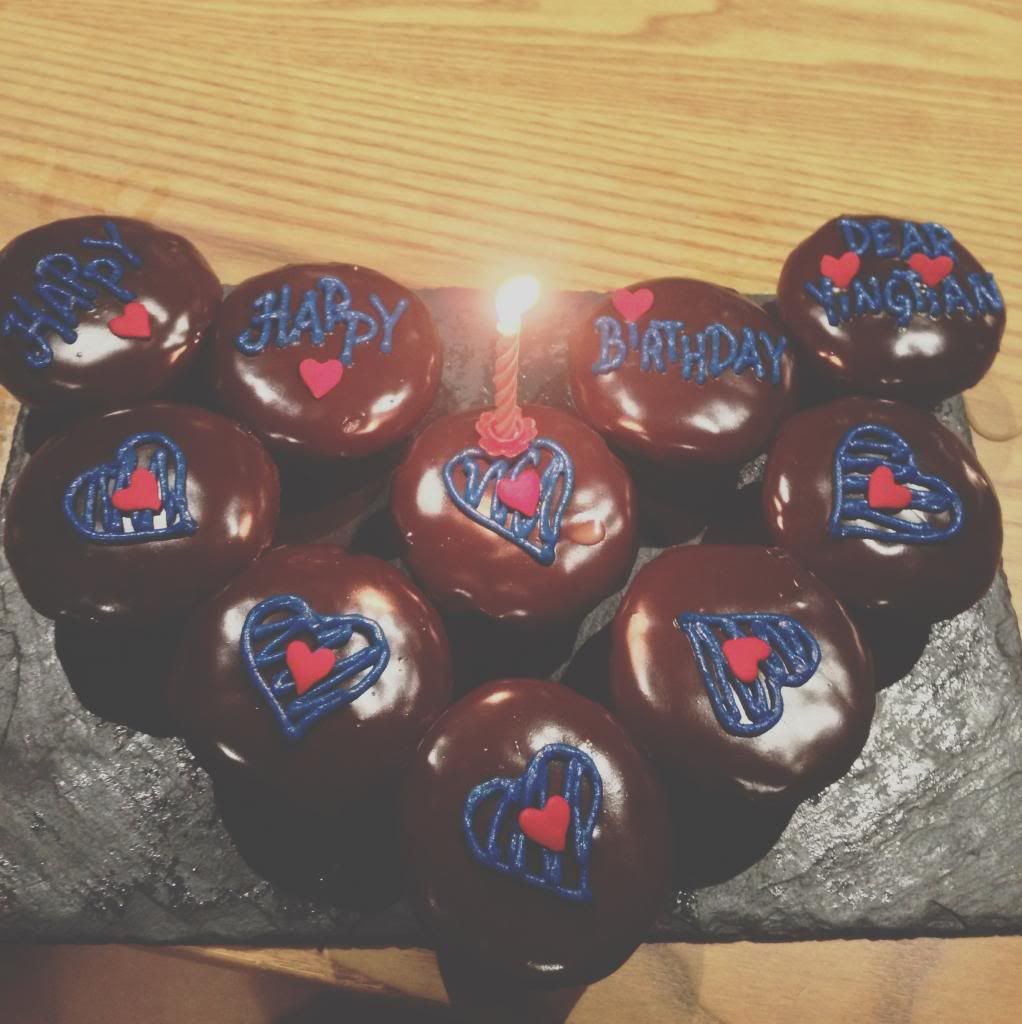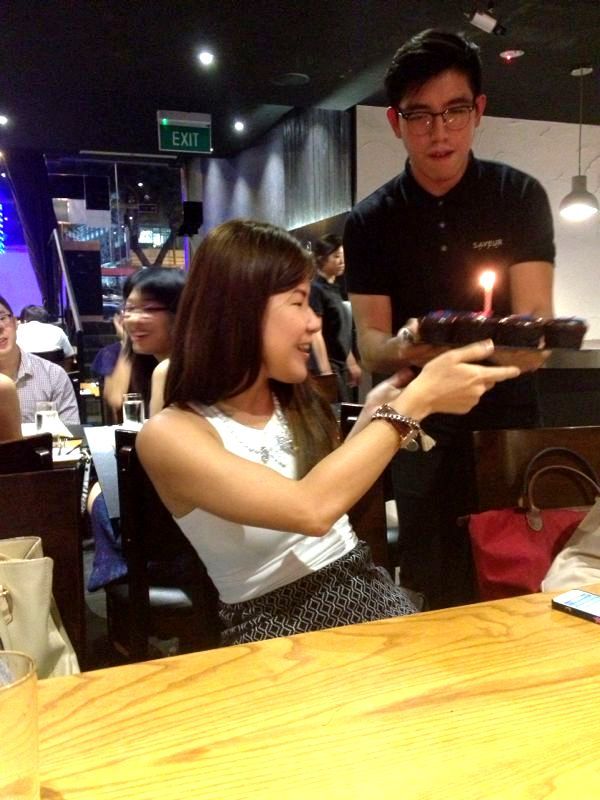 messy hair picture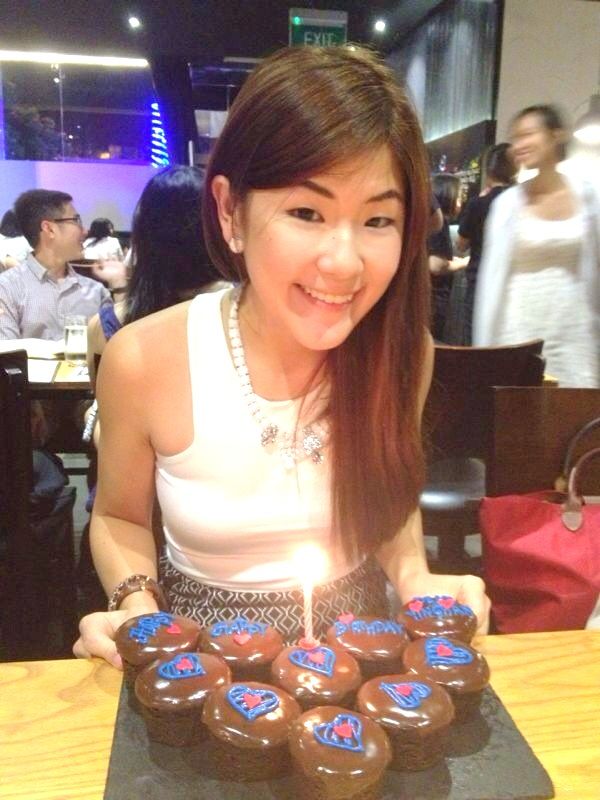 The group picture and missing jane!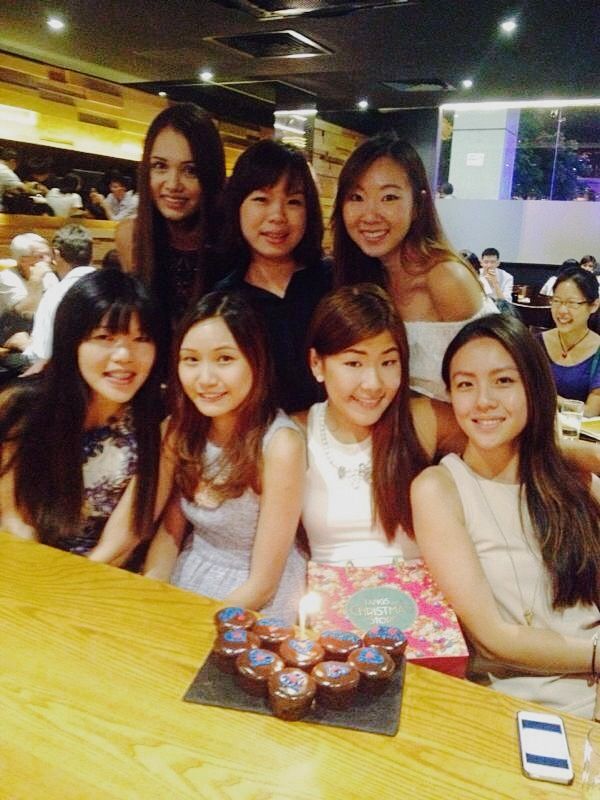 ---
37 Kampong Bahru Rd, 169356
It was my first time at this lovely place which was a stone throw from Outram MRT. The mains didn't disappoint though I expected much due to the raves from the bloggers. Three of us shared a cup of coffee while we chatted for hours as usual! The must orders were the truffle fries & waffles with icecream.
We shared the beef burger and it tasted really good as well even though the chips were really disappointing without any tinge of crunch.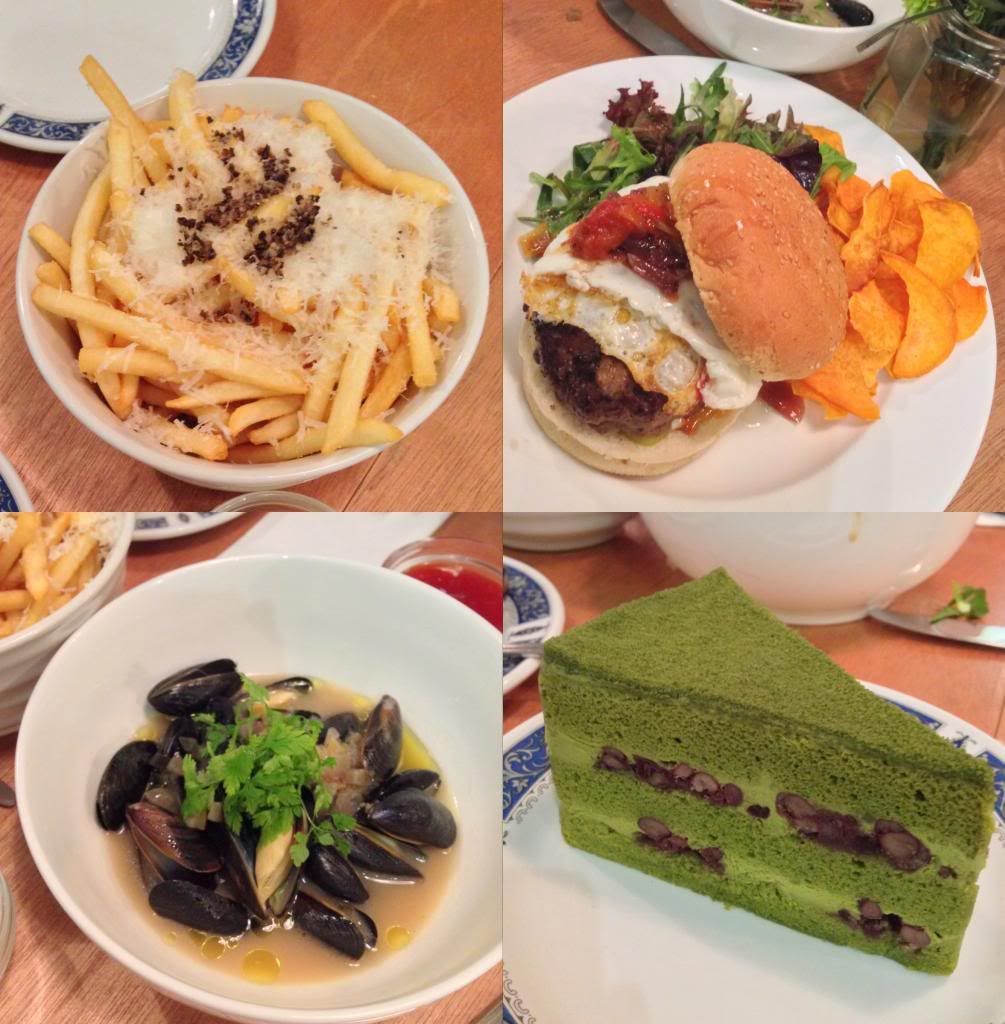 --
Because Japanese food never fails :)
Sun with Moon Japanese Dining & Cafe
#03-15/16/17
Wheelock Place
All thanks to Mel that I managed to cross paths with another fellow Scorpio, Joy!
----
That's all for now for the lengthy picture post!
I will be conducting a couple of give-aways in December on the blog for some sports, make-up stuffs as well as Whisper pads. See you at dayre and instagram, have a good weekend! :)