Last blogpost of the year and in a couple of hours, we will be bidding goodbye to 2013!
How has 2013 been like for you?
This 2013, I'm extremely grateful for the relatively good year in terms of love, health, fitness, friends, family and career. I'm counting my blessings for all the good things that have happened while the tougher times serve as a challenge and happen for a reason.
"Take care of your body, it's the only place you have to live" was a quote that was instilled deeply in me since last year. I'm glad that my family was kept safe and in good health this year and that to me is the most precious gift and greatest blessing. Also, my perpetual sore throat bug went away quite abit in the last quarter despite my continued lack of love for water.
I'm still me - as impulsive, passionate spontaneous, introvert and stubborn as ever like any Scorpio, doing things at the spur of the moment. True enough you only live once, but perhaps it's time for me to start thinking more rationally before acting as more commitments and responsibilities come by. This year, I've improved on my time-management and to sleep before midnight, something which I failed to do so last year. There will be time if you make time and I've managed to keep up with my blog and to work out at least 4 times a week while juggling between full-time work, tuition and social life. The upcoming year will be far more challenging to with the wedding preparations, house renovation works and busy work schedule so I'm hoping to pull it through with fingers crossed. I'm also hoping to take up new skills and top of the list are cooking, driving and managing a home.
Friendship wise, I've gotten closer to the true constant ones that mean the most by meeting up more often and staying connected all thanks to technology. It takes two hands to clap in any friendship and both parties must be willing to put in effort and to be completely upfront with each other no matter the length of friendship. I'm extremely blessed to have a group of girls whom knew me inside out and were always a phone away to confide in. They have taught me to stay true to myself and to always put yourself in your friend's shoes without any judgement nor harsh words no matter what situation.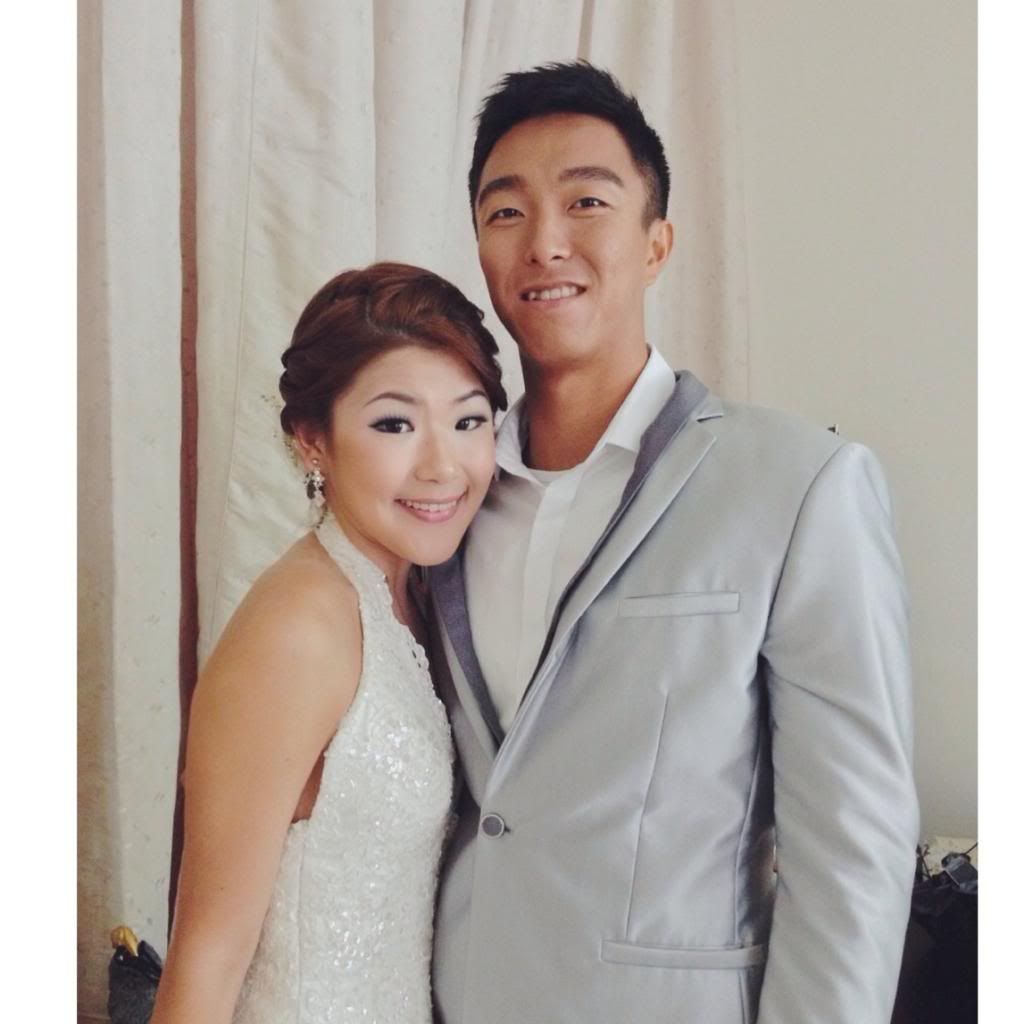 This year, we went through 2.5 months of LDR which turned out to be a blessing in disguise, teaching us to be more appreciative and understanding towards each other. This was probably the first time in our 4.5 years of relationship that we were apart for quite abit due to his constant work trips. I could remember our third year where things became more challenging with us picking on each other's flaws & vast difference and we got irritated easily. Absence has indeed made the heart fonder and brought our relationship to a higher level. I've also became more independent in the process, going for my races myself, having more time to hang out with my friends and learn how to take care of myself better. The marriage preparation classes attended earlier in the year have also prep us better for the new chapter and taught us the need to constantly "surprise" each other and to shower each other with attention. There's no perfect relationship, just constantly putting in effort to make it work.
Goals wise, it has been a great year unexpectedly. The only regret was my first overseas run at Hong Kong where I fell sick and only managed to walk the whole of 10km. It was indeed very disappointing after all the anticipation but still, it was still a great virgin experience together with the Intimate girls! I would still want to make it back there to complete the full distance, maybe in 2015? Very, very excited to attempt Toyko Marathon next year which was part of the six World Marathon Majors along with Boston, like a dream come true. I've also managed to tick an item off my bucket list this year by completing my first bike race for Tri-Factor Bike 40km, back in one piece but came in the last ten hahaha. It was a totally different experience from my usual runs and hopefully a step closer towards my first triathlon race. Part of the many reasons why I like doing long distance was to fulfill that penchant for solitude inside me, to spend hours on my own running without any human contact that not many would understand. I'm also very glad to break my running plateau by achieving three pbs for my 10k, 21k & 42km races this year. Every improvement is an encouragement which motivates me to sign up, train and run harder for the next one. I've always believed in taking the first step for your goals without the need for affirmation or swaying to any peer pressure. You are your own critic and worst enemy, not anyone else.
The craziest item done this year was probably the Sundown Ultra-marathon which made 2013 extra meaningful. Looking back 4 months ago, it still feels impossible completing the full 100km in one piece together with my partner. I could still remember hitting the roads for training almost daily just to complete that "dream" and turning up at the race venue sick but extremely determined. It's definitely NOT something I would want to do it anytime soon. However, the 17 hours journey with TC has brought us closer and affirmed my decision that he was the right one.
Still in the midst of our sports-themed wedding preps and so far, the major items like the guest list, wedding shoot, floral arrangement, videographer, photographer, outfits and venue have all been ticked off. We are left with the nitty gritty details which could be the hardest like the logistics, photo montage and the list goes on. All thanks to my sister and besties for helping me out selflessly and giving me opinions all the time. About 5 more months ticking away to the Big Day, I can't wait to start the new chapter as a Mrs.
May 2014 be a good one for all of us and to all the blog readers (thanks for the constant support and emails!) - good health & filled with happiness. We will just make the best out of everything, like how we always pull through difficult situations and tests. :)