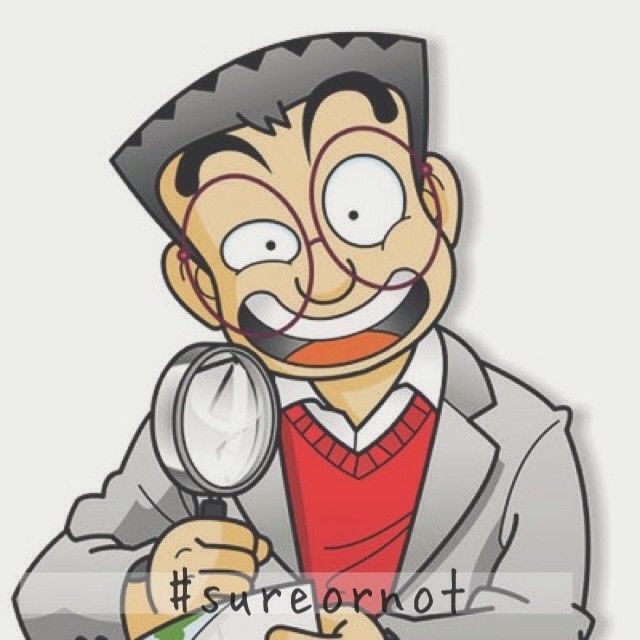 Yes, the iconic comic character - Mr Kiasu is back after a 13 years hiatus! This time round, he has a mission and is part of National Library Board (NLB)'s S.U.R.E campaign - to navigate Singaporeans through the deluge of information online.
I find myself relying so much on the internet and social media for information nowadays, be it for work or for blogging purposes. "Googling" is now just a click away and finding information became so much more convenient these days especially with the help of smart-phones. Back then during my NUS days, essay assignments would mean that we had to plough through thick
encyclopedias
and books just to pick up the information we want by digging, reading thick pages of font 9 texts just to quote them in our articles. I was a Psychology major so there was a lot of essay writing involved and we had to conduct experiments and find sources to back-up our hypothesis in a reliable way, without jumping to conclusions. My lecturers would always highlight
repetitively
that "Wikipedia", YouTube or non-reliable sources must be taken with a pinch of salt and should never be cited.
So the crucial question, HOW do you judge fact from fiction when it comes to online content you come across?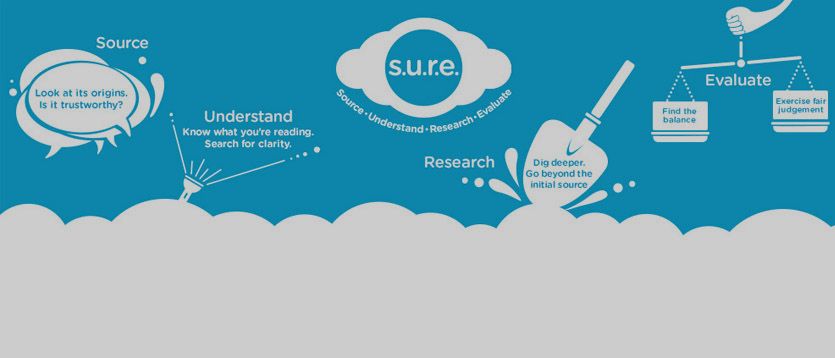 To help us on that,
NLB has distilled information literacy into four easy steps using a simple acronym, "S.U.R.E.".
(1) SOURCE – Check the source, is it trust-worthy and reliable?
(2) UNDERSTAND - Understand the context of the information, whether it is fact or opinion from a blog?
(3) RESEARCH - Cross-check with other reliable sources before arriving at a conclusion.
(4) EVALUATE – Finally, try to look at the matter in different angles for a fair balance.
I use the internet for everything- blogging, work purposes, socializing, researching on the latest beauty products, sports articles or planning itinerary for a travel destination. It can be extremely time-consuming to speed-read through many sites, trying to pick up the most relevant and unbiased information for me to draft an article or blog post. The above research guidelines are kept simple and would definitely aid me during the deciphering information process and cut down some valuable time as well!
"Should cardio be done before strength-training or the other way round?"
"Will cutting carbs from your diet be good for runners?"
"How effective is the use of compression tights?"
"How do you increase your muscle mass and decrease your fat mass?"
"How long should the tapering process takes before any full marathon?"
These are the kind of sports-related topics I'm usually searching for. I've came to realise that many a time, there is no one standard answer as what works for an individual might be different for another. The key is to research, evaluate and try it out to see if it works for you. When reading up on marathons, latest sports products and training tips, I usually compare the information with multiple sources which include sports sites (Runners World, Run Society etc), magazines and forums. I also check with my friends who are into sports, on their recommendations and thoughts for a more balanced view. Recently, I was deciding between the various models of Polar & Garmin watches to replace my existing Timex watch. I went through various Amazon reviews, forums and blogs before finally deciding on a Garmin model which would tell me my work-out time, heart-rate, pace and calories that fit my requirement and budget.
When I attempted my first full marathon, I had completely no clue on how to start. I started searching for marathon tips online and that's when I discovered sports terms like tapering, carbo-loading as well as the difference between tempo runs, interval runs, hill work and long distance runs. They were from reliable sources-mainly articles from sports websites. Also, I got some tips from experienced marathoners who have shared their experiences on their blogs. After cross-checking with my peers, I utilized all the above information to come up with my own training programme months before the race date. All this research has definitely played an important part in my preparation and I managed to complete my first marathon in one piece. That's when I started jotting down my race experience on my blog for future referencing.
Personally, I feel that a good article should consists of different angles and not purely one-sided, biased information. It is also crucial to check the SOURCE and DATE of the information to ensure that the information is up-to-date and relevant. That also applies to shopping-when you google for discount codes, check the date of the poster to make sure it's still in use. The point is – not all the articles you read on Facebook are true, so remember to be S.U.R.E. before you click the "share" button! :)
Let's take a bigger step towards being more information-savvy so that we won't lose out!! *insert Mr Kiasu emoticon*