Happy New Year to all my Chinese readers out there!! :)
恭喜恭喜!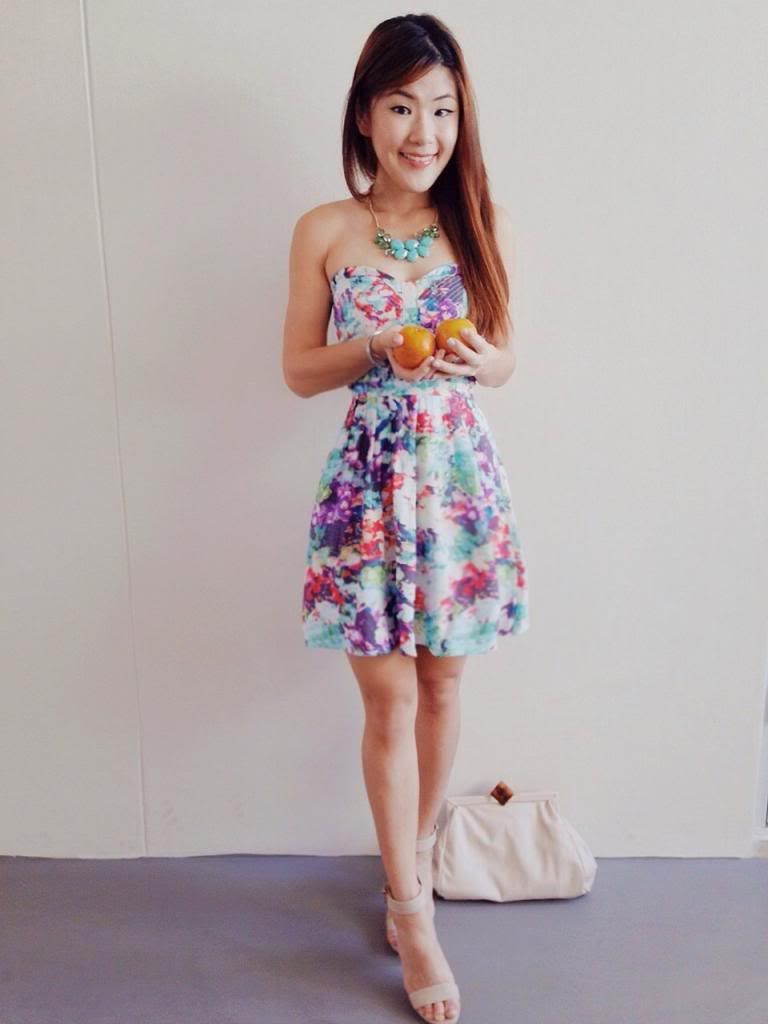 Today's #OOTD for a long day of CNY visitations, dressed in a Love Bonito tube dress that I've bought in December! Visited five houses in 10 hours, it was pretty rush but fun! :)
Steamboat is best eaten in the comfort of home and with the company of family.
This year, I had two reunion dinners (with my family & with TC's family). My favourite is cheesetofu and I can just spam that with bacon for all my steamboats haha! :)
The only CNY item I got just one day before CNY- a YSL lipstain! I've hoarded as many lipsticks as my blushers but lipstains are just different. They are way more convenient to use without the need to reapply it the whole day! #woesofalazygirl
With my dear cousin today and everyone says we look almost identical with our small eyes and oval face #myminiversion
Our first couple picture for the new horse year. It's our 5th year going for CNY visiting together and it always made me felt extra fuzzy somewhat hehe. More to come! :)
And it's our last year of receiving angbaos today before bidding goodbye to singlehood. This will definitely be a part I will miss since I get to experience distributing them next year instead haha!
Have a fabulous celebration with your loved ones, eat more and laugh more!
Most importantly, may the horse year be a good one for everyone with great health & happiness. That to me is far more important than wealth :)