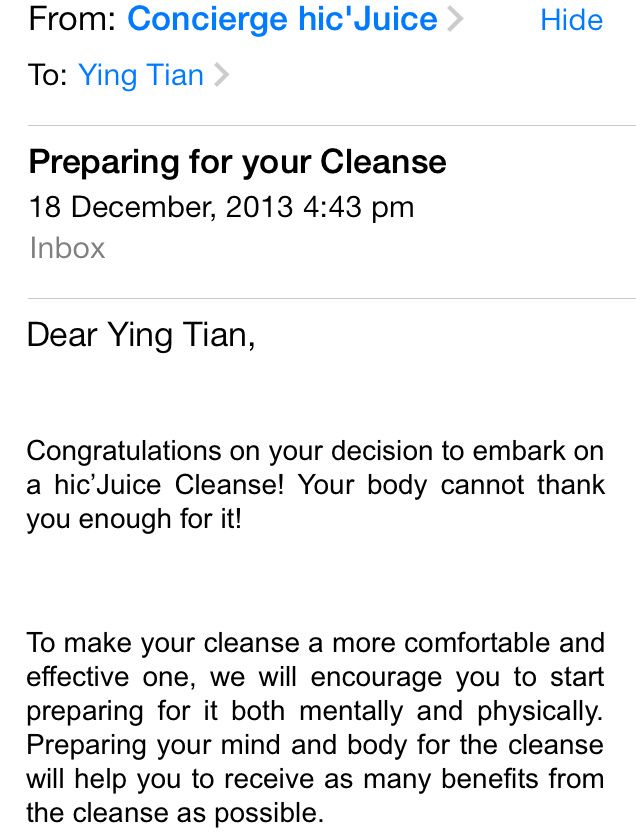 A couple of weeks ago, I decided to start the year right by taking up the Hic'juice challenge that was offered to take another step towards being healthier.
Challenge accepted!
I have been exercising and generally live my life without much stress (keep smiling and stay positive!) BUT I'm very guilty of the constant late nights, caffeine and having an extremely bad diet. To put it bluntly, I eat my greens but I love my Kettle Chips, fries, bubble tea and fast food even more! Even before my wedding shoot, I was finding it so hard to keep my hands away from my favourite treats and ease my guilt by exercising harder.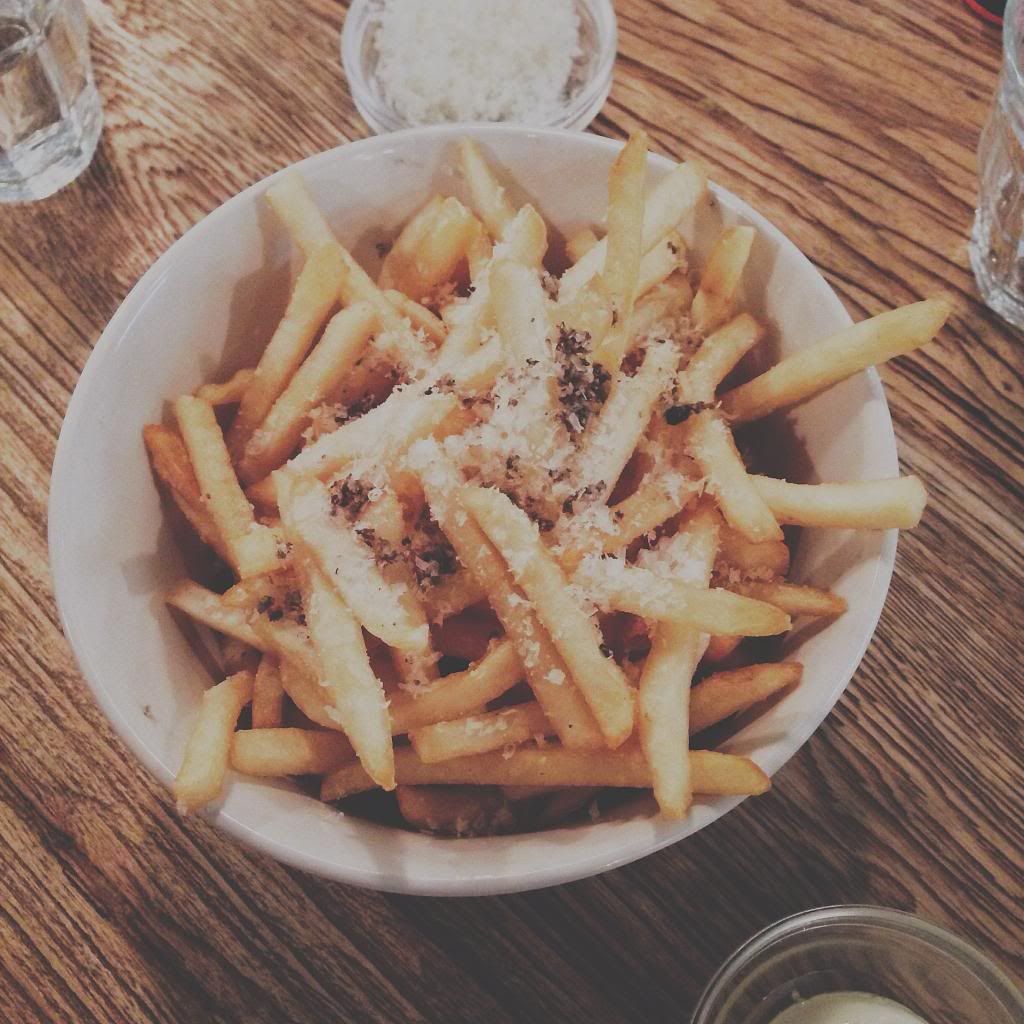 Even though it did crossed my mind to try detoxing, I've never done it before due to the lack of knowledge and how to go about doing it. And so, I was glad that the raw, organic and cold-pressed juices will be delivered to my doorstep!
I was curious to know how my body will react to these greens. At the end of the three days, I'm hoping to cleanse and flush all the toxic out from my body and emerge healthier before CNY! The detox was scheduled on a weekday and I made sure that my social and work calender was cleared of ALL networking dinners or gatherings. Minimal temptations thank you very much. I was also secretly glad that meetings were packed throughout the week which will probably take my mind off FOOD.
Prior to the cleanse, I received emails from their friendly hic'juice concierge on the ways to prepare the cleanse and that the final "dinner" should be as healthy as possible.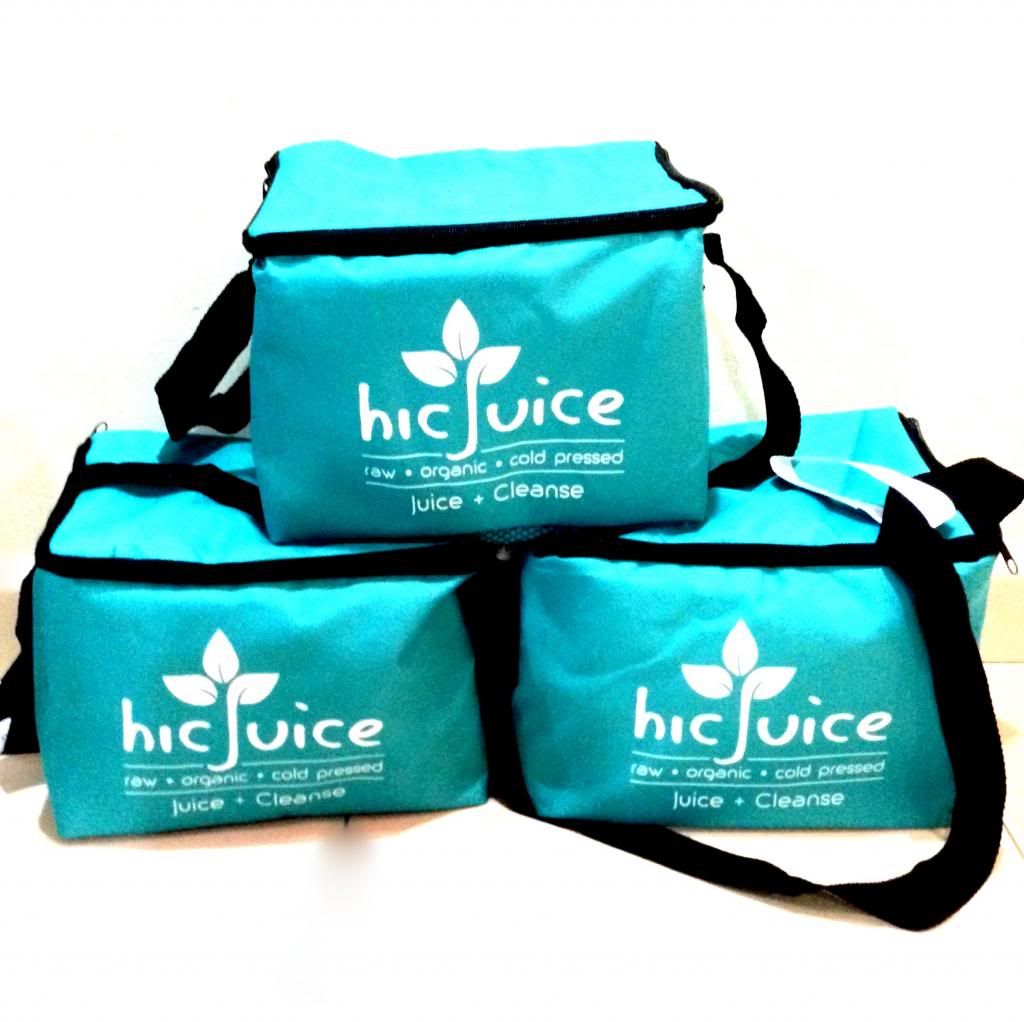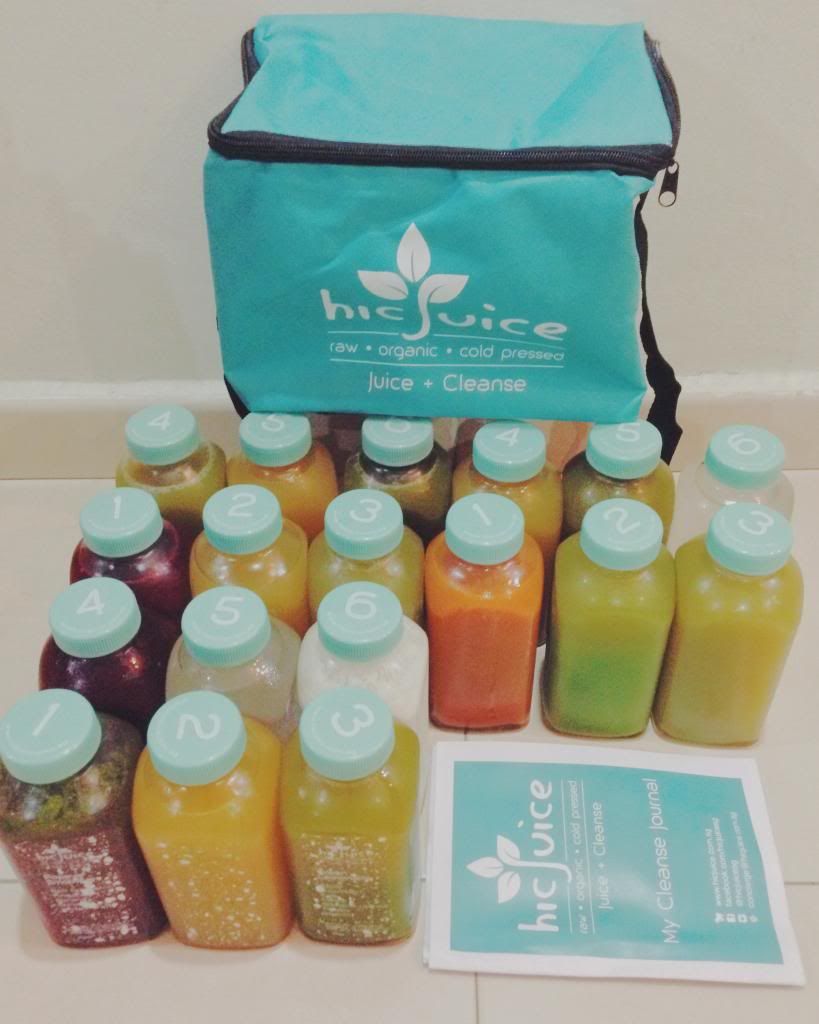 At night, these juices were sent to my doorstep in a cooler bag with a guide and came in various colours - mainly green, orange, red and yellow. There's three levels of cleanse and main difference between the amount of green juices versus fruit juices daily. I took Level 2- Restore for the three day programme (choices of either 1, 3 or 5 days). Each day, I had to consume 6 bottles which make it a total of 18 x 500ml bottles of organic juices.
It seems pretty convenient and easy. All I had to do was to replace my coffee and meals with these juices every two hours. In between the juices, I had to drink lots of water and lemon water. I was excited but apprehensive and worried on the thought of surviving without food.
The juices came along with a guide which made the sequence easy to follow.

Weight: 50.9kg

Day 1 menu: Popeye Smoothie, Lemon N spice, Green Lemonade, Heart Beet, Pure Coconut Water and Nut Milk
I had my first Popeye Smoothie in office, which consists of Red Dragonfruit, Pineapple, Banana, Spinach and Ionized water. I was excited to start my first drink despite having a bad sore throat that morning which Hic'juice assured that the juices will make me feel better. I managed to finish them all by chewing the juices and not gulping down. It was rather rich and taste pretty nice!
At 11am, I had Lemon N spice which consists of apple, lemon, cayenne pepper, hamalyan salt and ionized water. I've always liked anything lemon and surprisingly, the combination with pepper wasn't as spicy as what I thought! I went out with my colleagues for lunch and strangely, I wasn't feeling hungry all thanks to their 500 ml of juices and was not tempted by their lunch at all.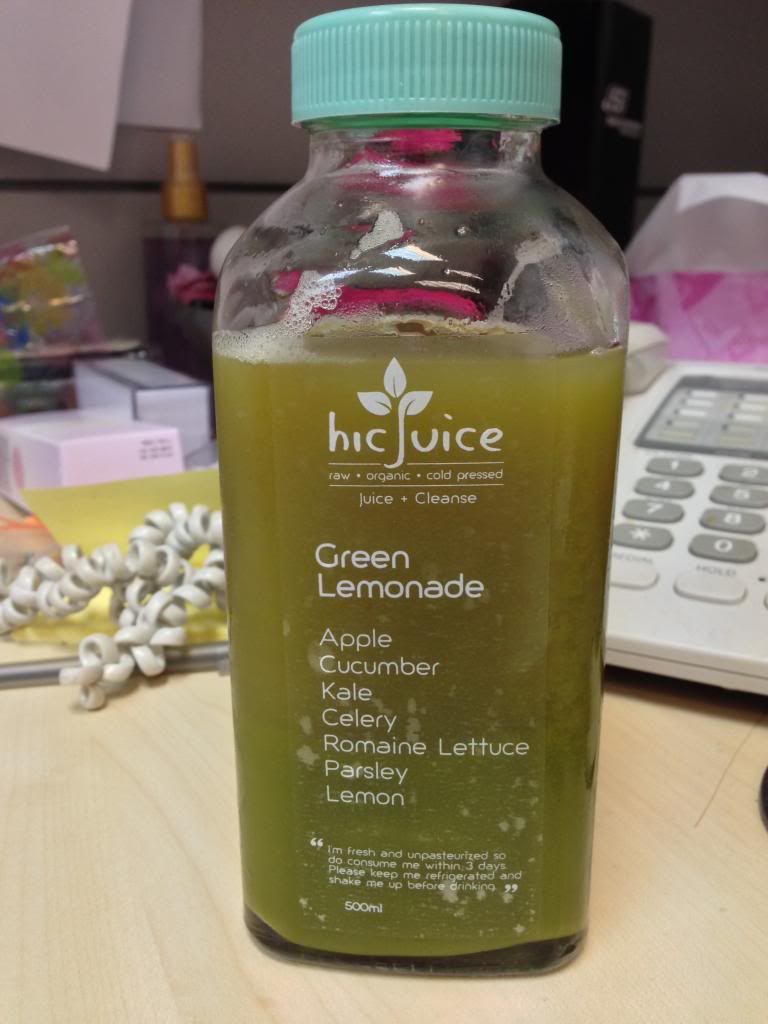 Went on to have my Green Lemonade at 1pm and it had plenty of greens like cucumble, kale, celery, romaine lettuce, pansley etc. It's rather sour for my liking but it's a gd feeling to be consuming so much greens at one go!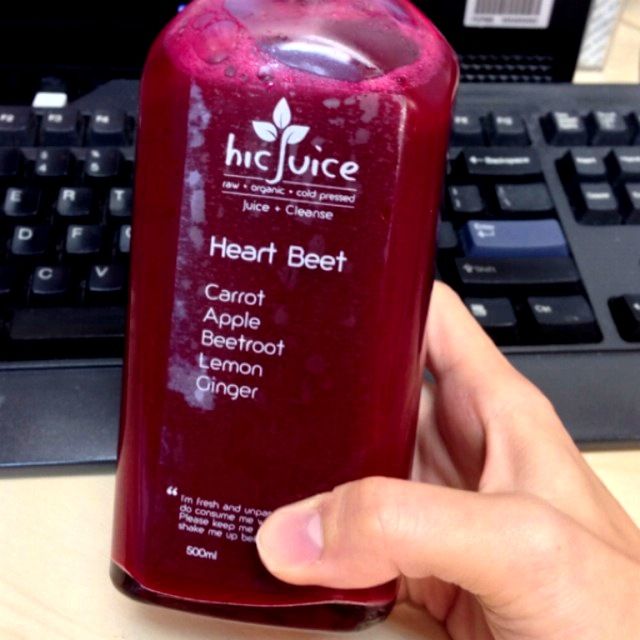 Heart beet was one of my favourites and I could barely taste the ginger all thanks to apple and carrot! By 6pm, I finished drinking 4 bottles and it's 2 more bottles to go!
I then decided on a short 40 minutes run to break into a sweat and complement the detox. Surprisingly, I didn't feel light-headed at all during the run and came back for my 5th juice.
After my run and looking less pale than before I hope!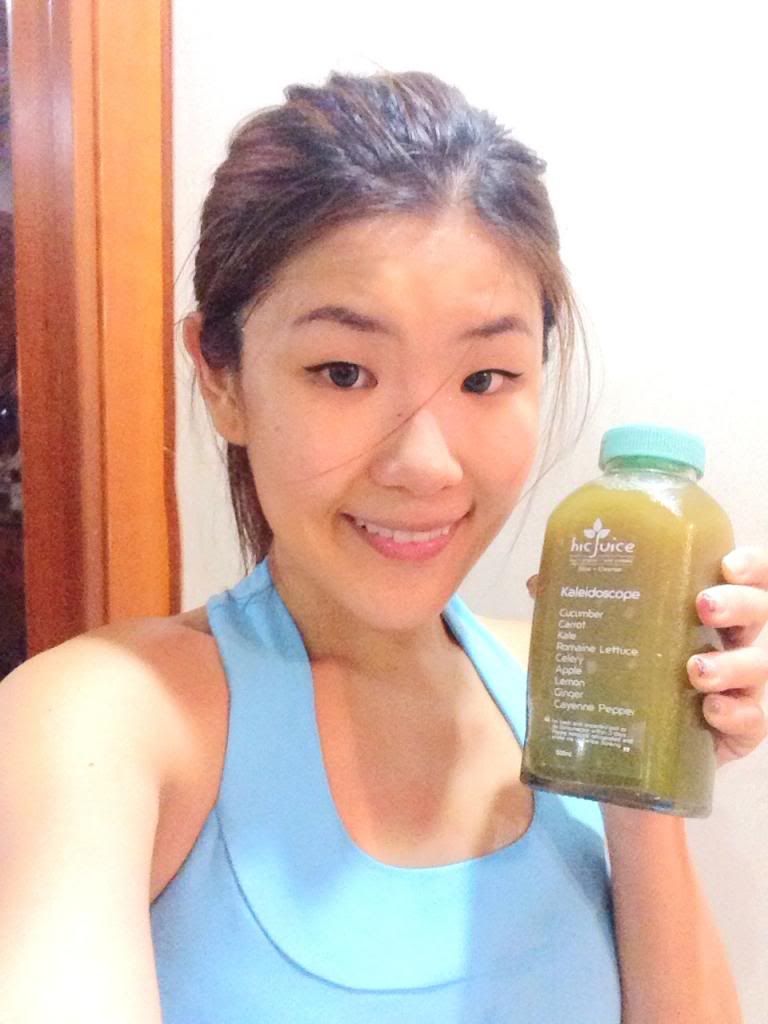 And this was my favourite drink beside coconut water, the nut milk!!!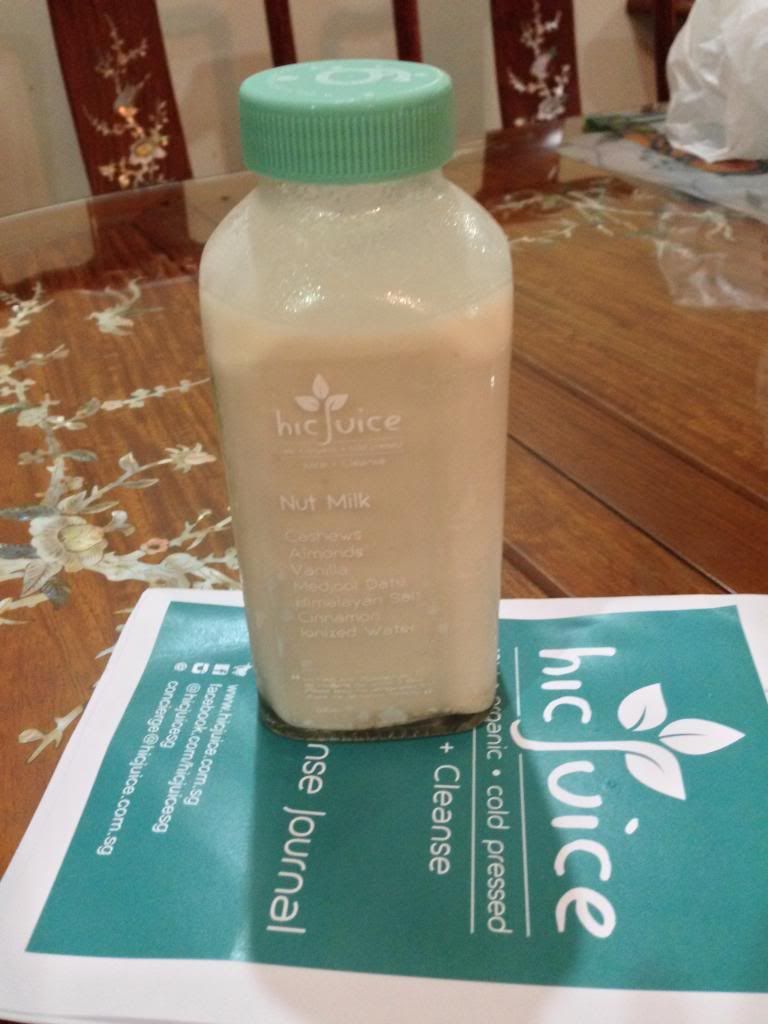 Day 2 menu: 4 carats, Oh My Greens!, Cool as a..., Lemon N Spice, Kaleidoscope, Coconut Water
On the day 2, the juices were "greener" than Day 1. Some of them were harder to swallow like "Oh my greens!" and "Kaleidoscope". I was trying my best to finish some of them while drinking water in between. The toilet breaks became more frequent during the cleansing programme as well.
Went for lunch with my colleagues and I didn't crave for any food nor was I tempted to take a cheat meat. Half-way throught the cleanse, fight on!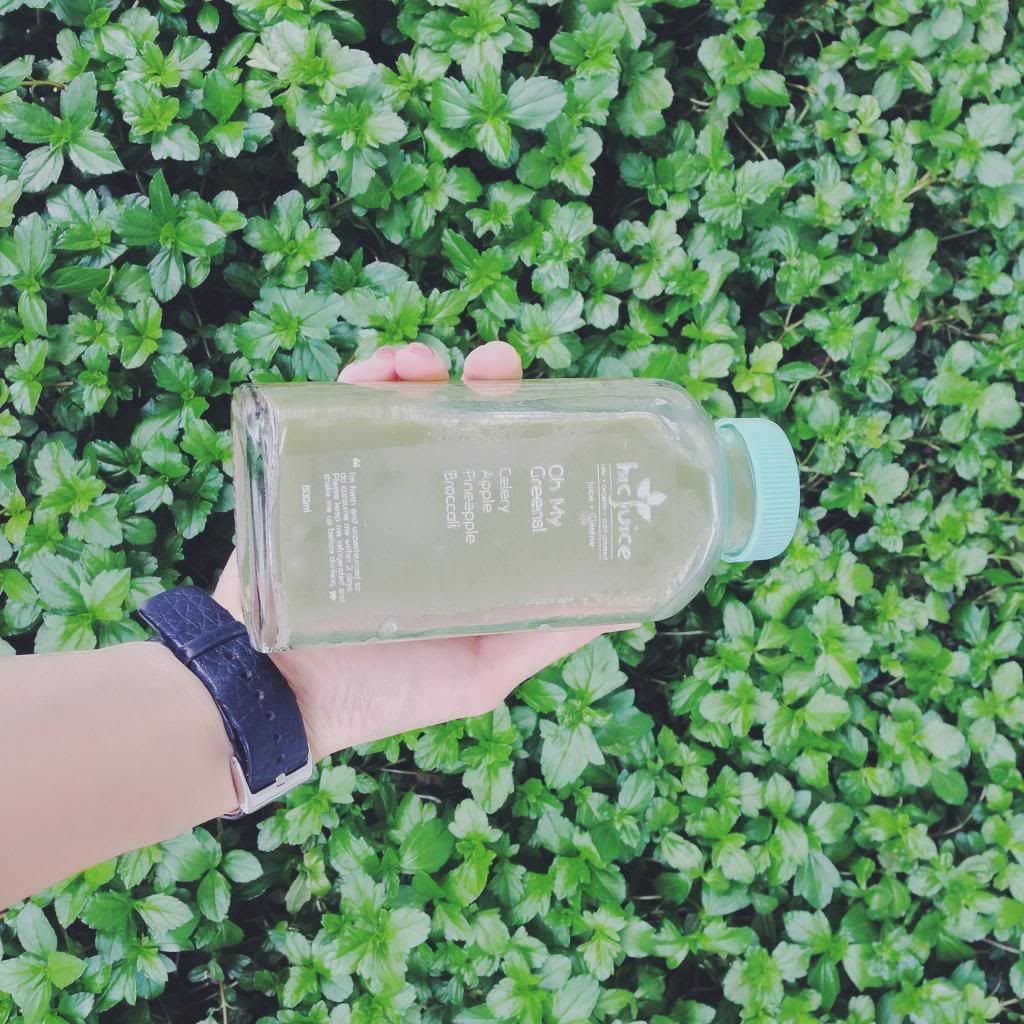 That night, I opted for a Power Yoga session instead of Bikram Yoga as "light exercise" was recommended. During the inversions in the class, I didn't feel giddy but felt lighter than before and could catch up with most of the poses!
I had my coconut water two hours before my bedtime at 11pm. The sleep was good and I found myself feeling more energetic the next day.
Day 3
Day 3 menu: Heart Beet, Lemon N Spice, Oh my Greens, Green Lemonade, Lemon N Spice, Kaleidoscope.
It was the final day and that's when I ALMOST gave in to temptations to reach for that bar of chocolate in the pantry. I started to miss food and avoid the basement 1 food area. The juices were the "greenest" and I had to drink Lemon N Spice twice in a day.
However, I was feeling light and my tummy was flatter than Day 1. My friends persuaded me to eat something but I didn't want to give up the detox at the last lap.
That night, I went for my weekly body pump class for some strength training. Loaded 1kg down from my usual weights and it felt good to sweat!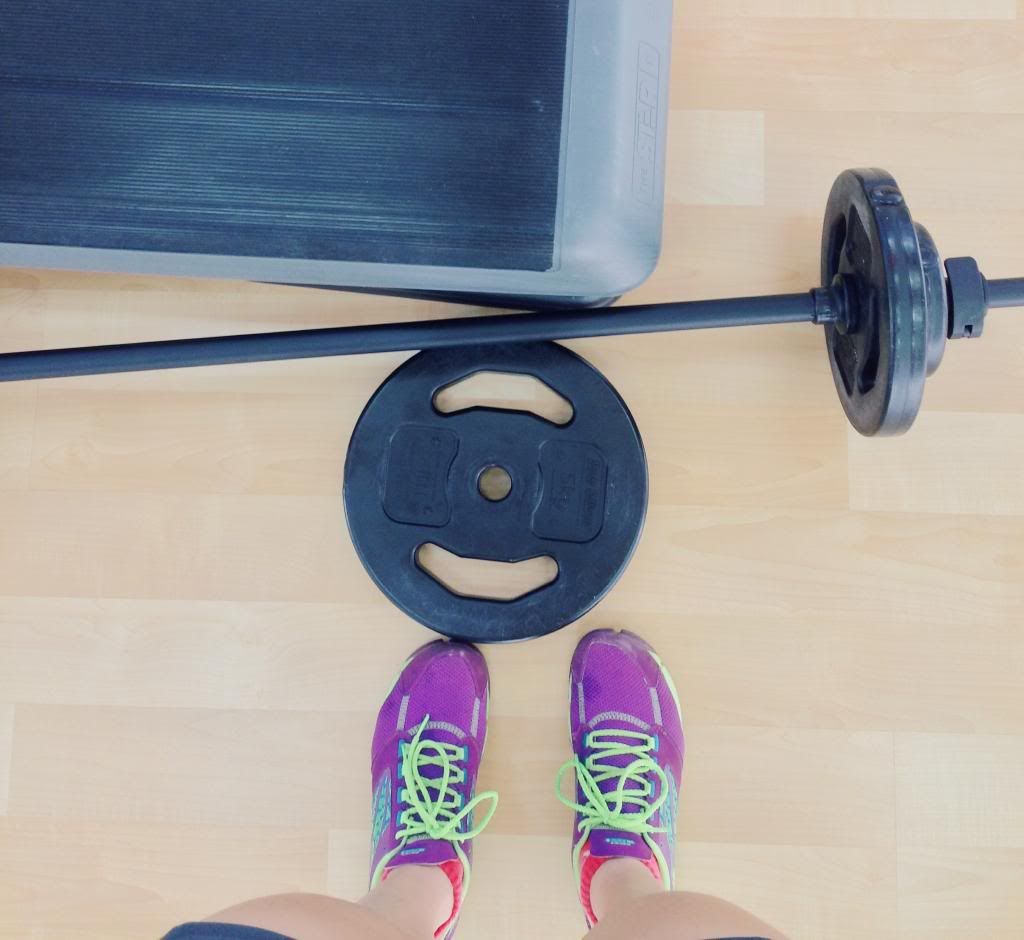 Post-gym fuel in my final 18 bottle!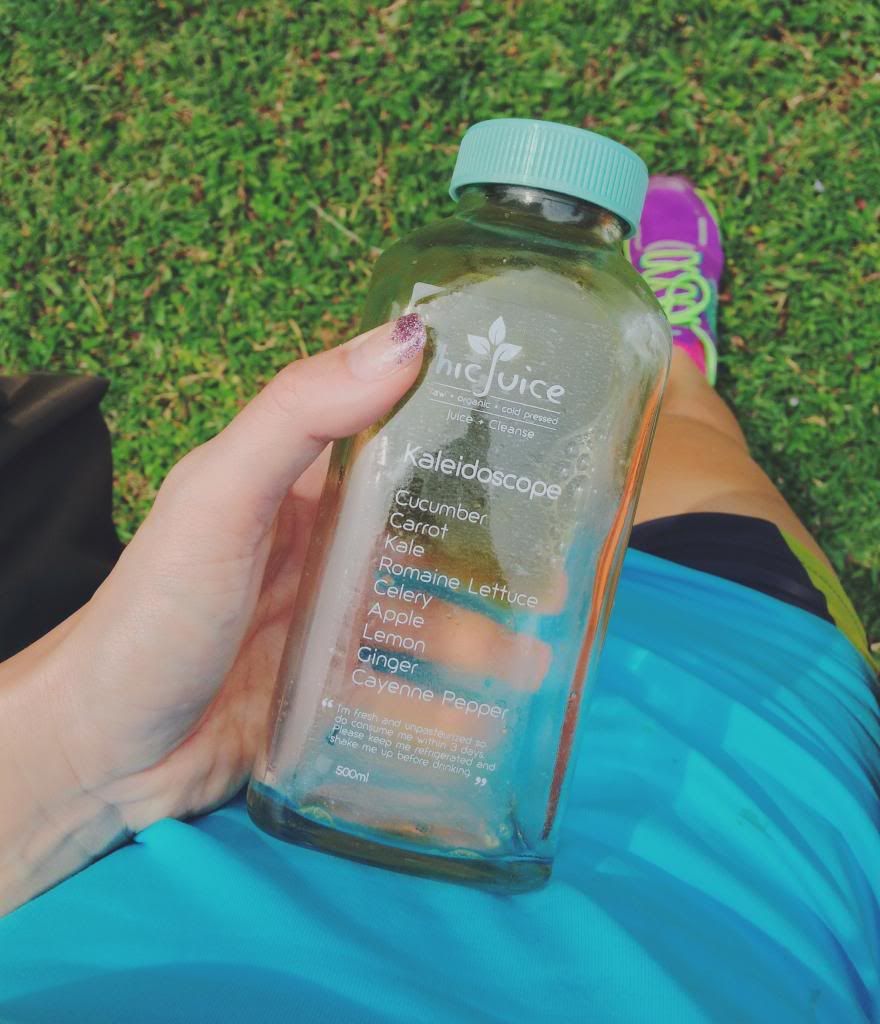 And yes, I did it!!!! :)
Post-detox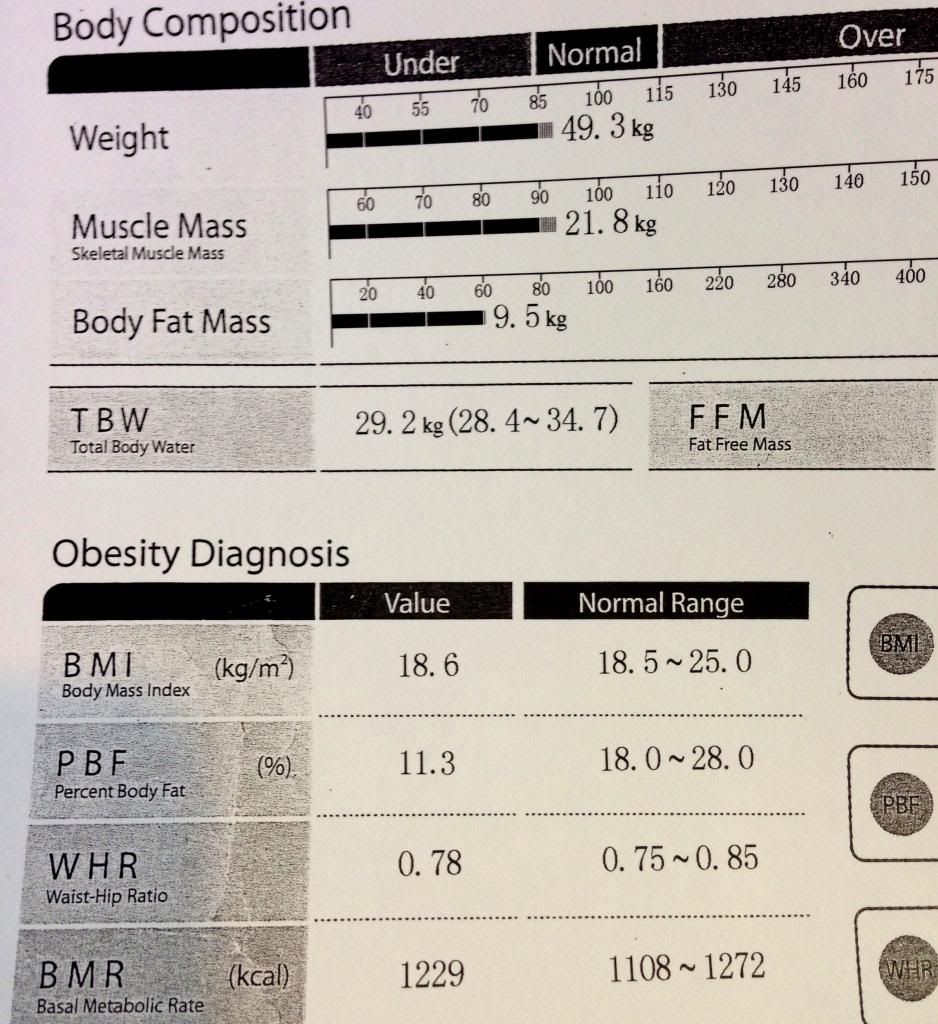 On the 4th day, I woke up feeling lighter and healthier with all the live enzymes and vitamins after the body has shedded the stubborn toxins. My body felt alive and my throat didn't feel sore at all. Also for vanity purpose, my tummy was the flattest and I was surprised to find myself lighter by 1.6kg as well all thanks to the exercise combined with detox!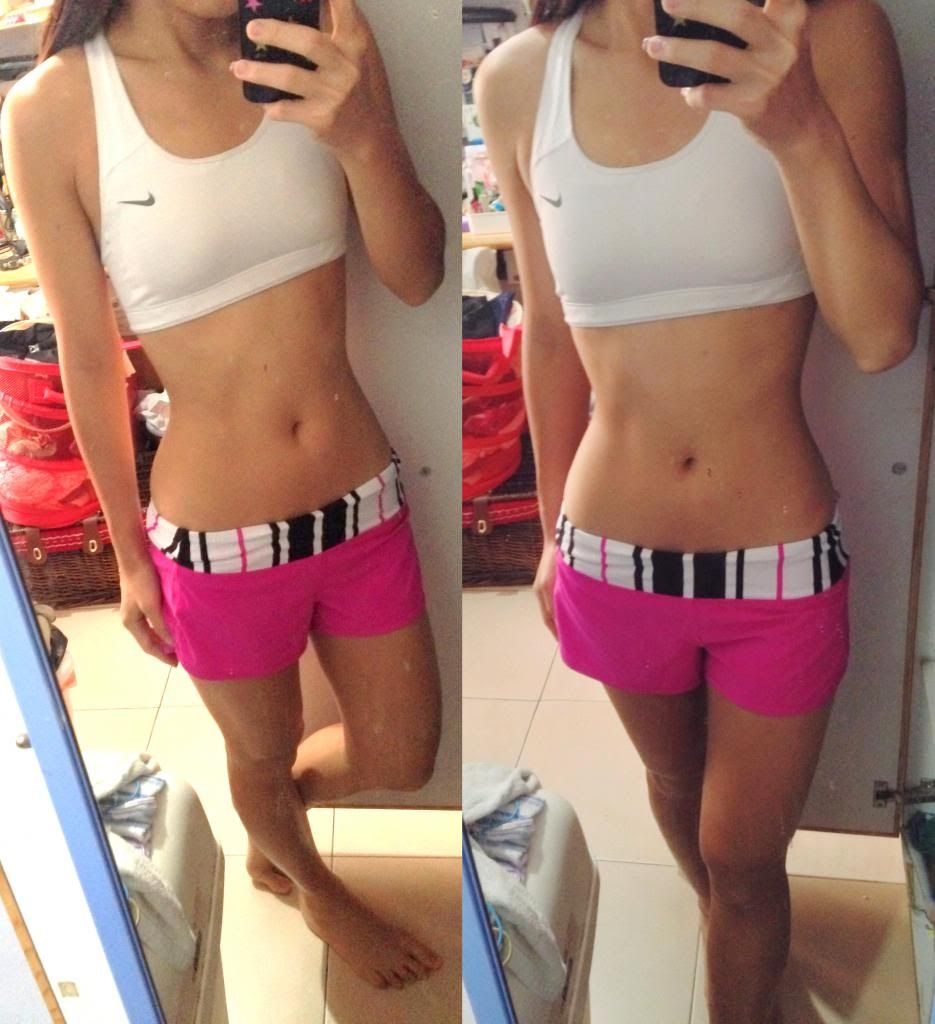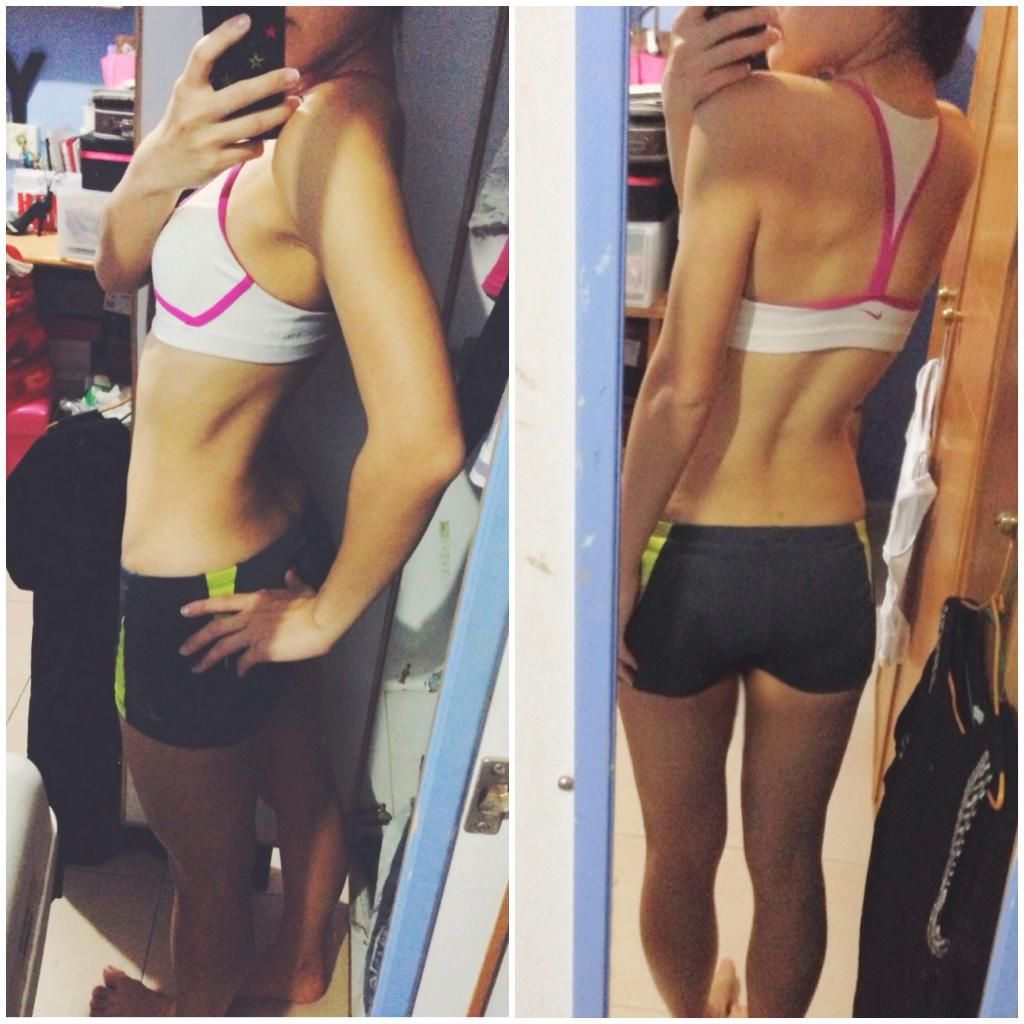 I was hoping to reap the benefits of controlling my huge appetite after the detox and to continue the good habit of eating my greens and staying hydrated.
This is a three days programme and what happens after the detox is up to you. There's no short-cut to losing weight healthily other than the magical combination of eating right and exercising hard!
I might be doing this again after Chinese New Year or before my actual wedding in May! :)
Do remember that Hic'juice should never be treated as a crash diet as it's a good head start for those who wanted to start a clean diet and to maintain the exercising!
Good luck to those who are embarking on this programme, your body will thank you for it!