Enjoy the little things, for one day you may look back and realize they were the big things.
So true indeed. I posted on my dayre last week about how it struck me during a run that everything in life right now is shaped by a chain of consecutive decisions which were basically the little things.
We are often rushing from one place to another and trying to keep up with the pace of life which is inevitable in this society. Many little things or small decisions could have been over-looked and I am guilty of that. I am often rushing to get things done, jotting down things/errands to do in my phone, keeping up with work/blog deadlines etc that I forgot to slow down and enjoy the present moment. And often, once the moment is over, you can never get it back. I've made many random decisions based on gut as well which turned out to be turning points in my life without me knowing.
The decision to attend our teacher's wedding with Mel despite our lack of enthusiasm, brought TC and I together after being strangers in JC for so long...
The decision to check my email at the right time for that interview, got me into my career path right now unexpectedly and was the best thing that ever happened after graduation...
The decision to log in to the forums to do clothes review brought me many new friends without it being my main intention....
The decision to start a blog coz of boredom gave me a personal space to share abt my fav topis (fashion & sports) which allowed me to interact with my readers and unexpected new opportunities...
The decision to join my first 10k for a goodie bag kick-started my addiction for long distance running and shaped me into who I am now....
The decision to try out yoga to accompany a friend brought me lots of calmness and had tided me through bad days. It wasn't an activity a hyperactive individual like me would like and has taught me how to sit still, listen to my own breath and just relax...
What was the best decision you have made?
There's no bad decisions, I've learnt to believe that everything happens for a reason (cliche or not). You can't "undo" or re-choose your path, but to suck it up and continue walking to make a wiser decision at your next turning point.
Be grateful and learn to enjoy the little things in life. ;)
---
I've also started my three-days detox cleansing programme with
Hic'Juice
's Restore cold-pressed juices, will share more in the next blog post. So far so good and I'm surviving well with no cheat meals yet. There's no short cut to losing weight other than the magical combination of eating right and exercising. My diet has been pretty bad lately so the juices came at a right time to cleanse and flush the toxic out of my system. I'm hoping to emerge healthier, lighter and to control my future food cravings better at the end of the journey! :)
This month is moving extremely fast and I'm not complaining since it means CNY will be approaching! ASOS is my usual SOS help as usual for CNY outfits even though I've yet to decide which to wear.
Some of the recent outfits in January.
Weekend outfits
Bought this LB dress coz of its flattering cut and sporty look. Was pleasantly surprised at its material as well, not the usual cotton that I expect!
LB Dress // Taiwan Necklace // BKK Bag
The dress that I've been wearing so much (as a top) these days.
Tracyeinny dress// Coach bag // Balenciaga Bracelet
I can never stop buying shorts and I love this pair for its wash and crochet details.
Warehouse top// TTR bottom // Longchamp Bag
Bling dress from SMooch for Val's wedding which was a steal for its intricate embellishments.
SMooch dress// ASOS Clutch
Black x gold heels from ASOS with F21 jeans.
The wore-to-death zara shorts.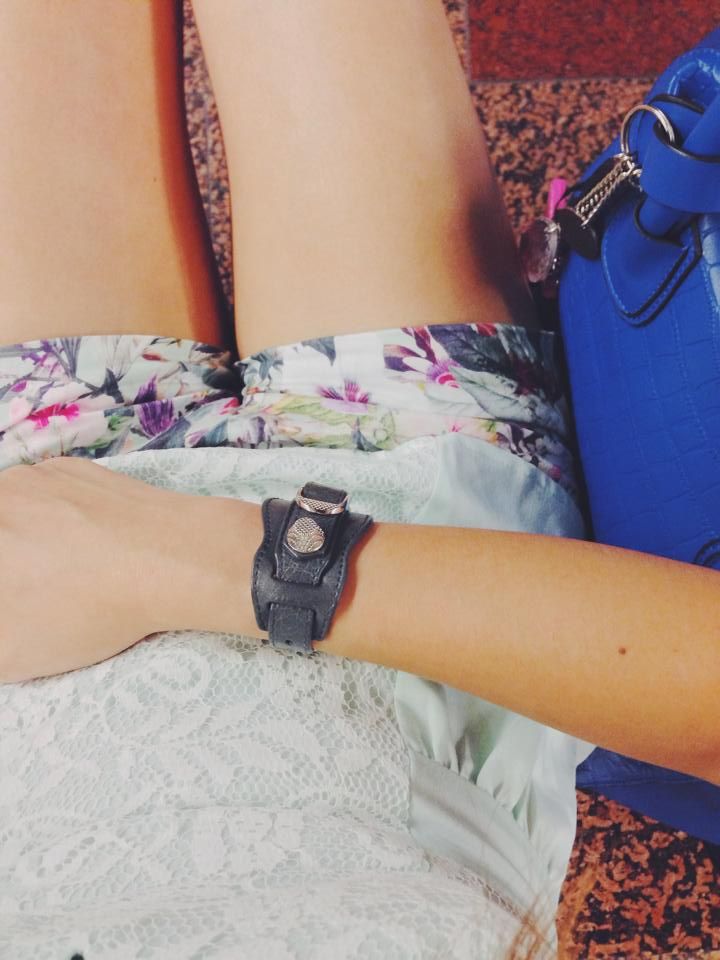 Oh Vola mint top// Zara shorts
I hardly wear lime but the pearls/embellishments are too pretty to miss.
CWC top// Topshop shorts/ Melissa shoes
All things pastel.
Topshop Top // SMooch skirt// ASOS Clutch
With the pretty bling bracelet from a Thai designer all thanks to Mel! :)
Work outfits
Started my first day of work in a boring monochrome outfit coz I couldn't think of what to wear!
Agneselle Top // BYSI pants // VS bag // Louvisa Necklace
Everything from ASOS. Super love the double mesh ASOS skirt even though cutting runs really small.
Warehouse top// ASOS skirt// Aldo heels
Another ASOS skirt.
LB crop top (selling this!)// ASOS skirt (selling coz it's too loose)// Aldo Shoes
Another pastel day.
Zara top // SMooch skirt// Newlook heels
Traded clothes with Val and I super like the monochrome dress!
Intoxiquette dress// BKK necklace// C&K Heels
The LB dress that I will keep wearing over and over again!
LB Harnett shift dress// Zara Heels// Kenneth Cole Watch
H&M jacket // TE dress// Forever New Heels // Louvisa Necklace
The ASOS heels that I couldn't resist and my first pair of teal heels! Not as hard to match as I thought :)
Love & Bravery dress// ASOS heels
That's all, have a great week ahead and keep smiling!! :)