Two of my favourite topics for today's post - cafes & outfits! :)
Do you have a place you keep returning to all the time? For me, it's Chock Full of Beans for their kawaii coffee art and the fact that it's convenient for us - just a bicycle ride away. Also, it's tucked from the city and we liked the ambience so much that we keep returning, again and again. Planning to go this Sunday again with the buddies haha!
I haven't tried their dinner menu (pasta & pizza) to comment much about the food but I especially like the salmon and beef sandwiches which go so well with coffee!
Our coffee during Christmas! You can request for them to customise your coffee (or even a 3D one) but it's best to avoid weekends so they can take in your order. When it's crowded, we usually leave it to them to give us that "surprise"!
I requested for a minion coffee-art during my visit last week on a weekday. It was pretty quiet and the perfect ambience to catch up with an old friend! :)
First time trying their cake - we ordered oreo cheesecake and it was pretty good.. of course, full marks for its instagram presentation!
Strangers' Reunion
37 Kampong Bahru Rd, 169356
6222 4869
My favourite place for waffles - Strangers' Reunion (Outram Park) that requires no introduction! We ordered the red velvet waffles with vanila icecream for 4 of us and it turned out to be pretty delish. Yums!
Platypus Kitchen
#03-29, Bugis Junction, 200 Victoria Street
First time trying out the Italian Pasta place at Bugis which didn't disappoint us as well. Love its truffles fries best and a steal for just $8!
#01-10/11, Liang Seah Place
And the all time favourite place for desserts. Despite the increase in price and slight drop in food quality, I still prefer this over Honeymoon desserts and the likes. Perhaps it was due to the fact that I've been hanging around in Bugis during my last job and this was always our post-lunch venue. Sometimes, it's the emotions and feelings attach to a place that makes you keep returning!
Post-yoga fix at coffee bean. The eggs benedict with tea costs just $11 and I thought it was a steal for its portion and food.
---
Here's the pre-CNY outfits, shall post it to avoid any backlogs! :)
Full whites on a Friday.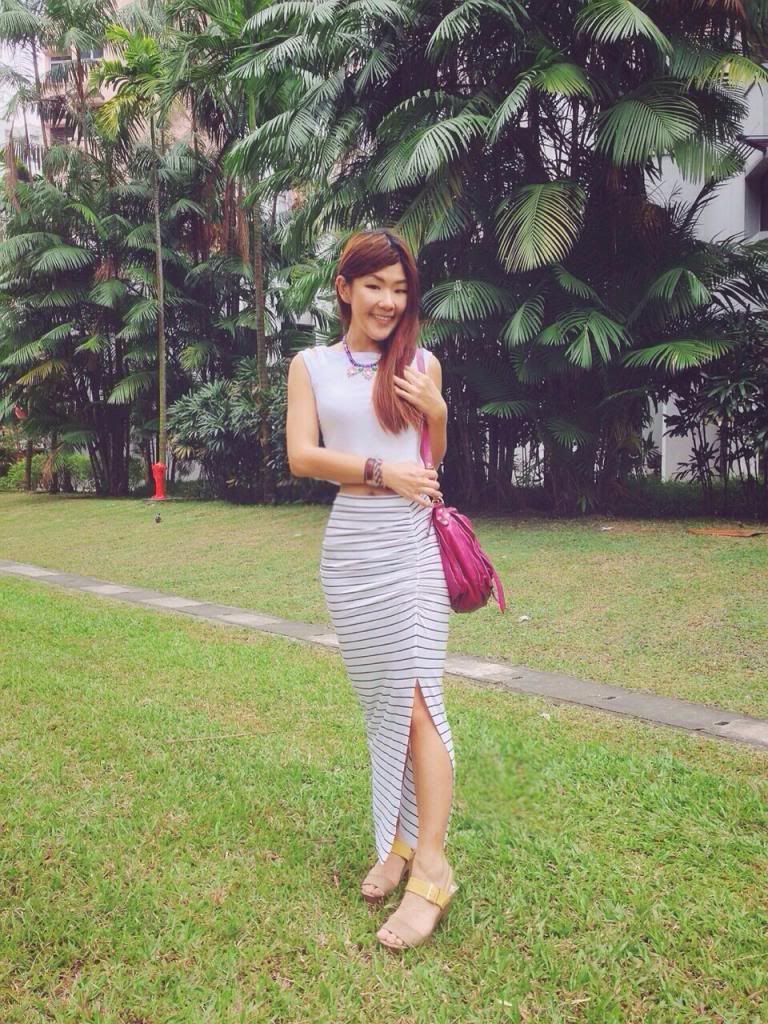 ASOS top// Victoria Secrets Skirt// Tw Heels/ PS Bag
Chinese New Year Eve.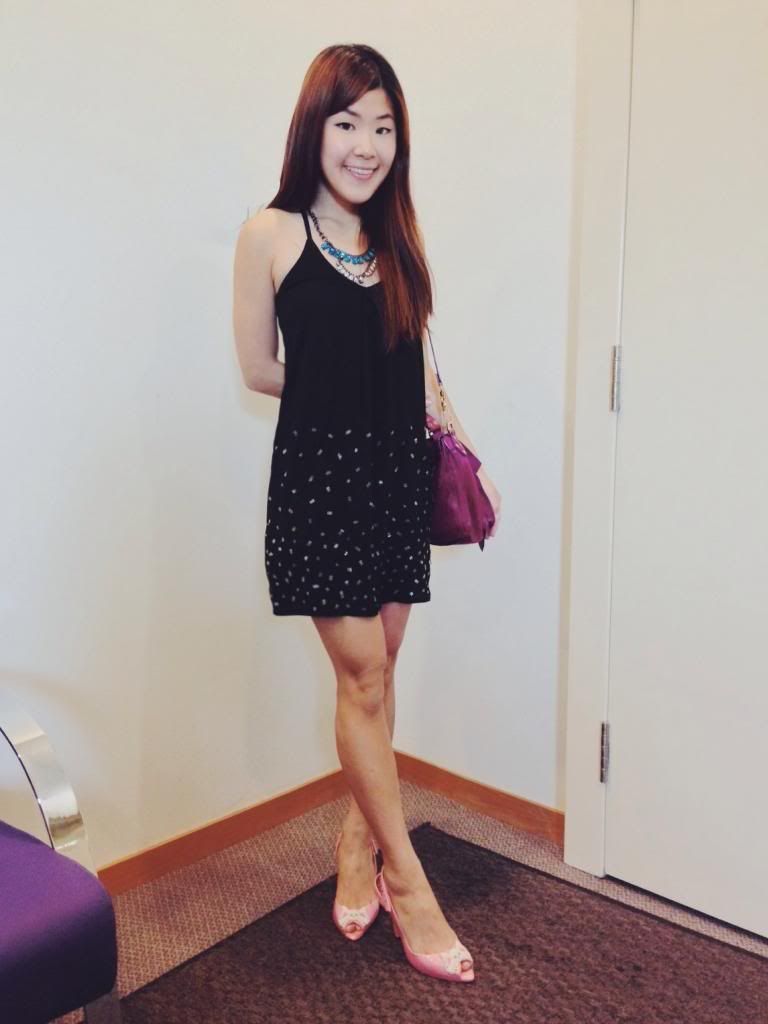 SMooch dress// Melissa Heels// PS1 Bag// H&M Necklace
Combination of my blog & instagram nick - ruffles x eyelet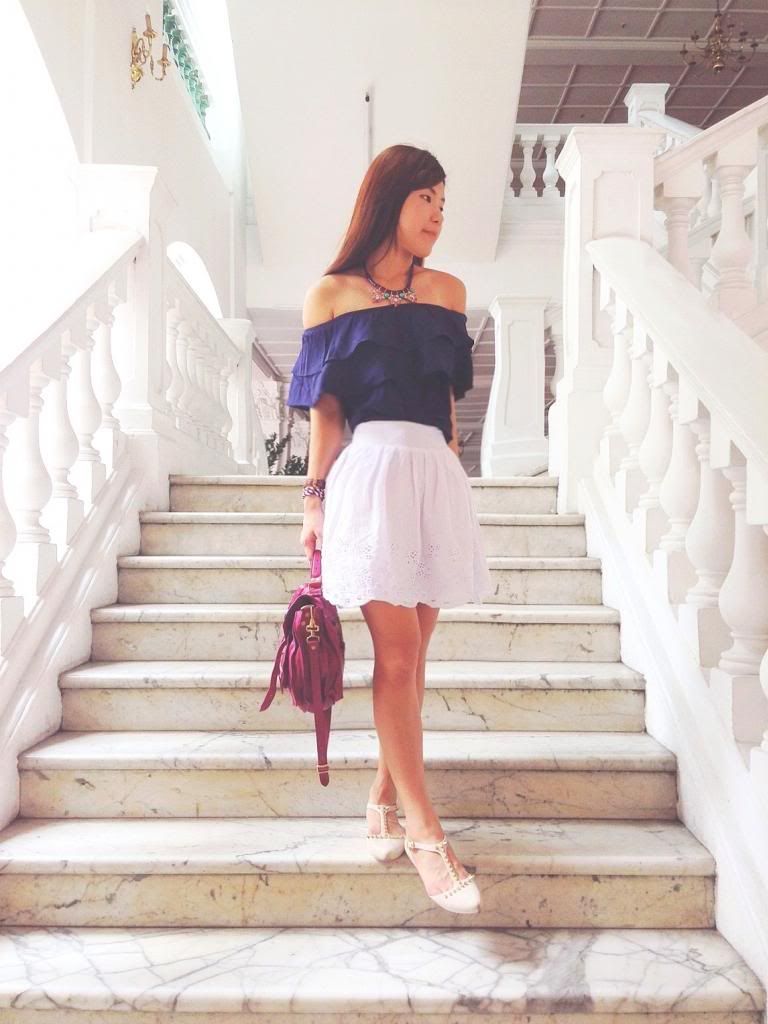 TTR Top (selling!)// Missy Pixie Eyelet skirt (Selling)// Melissa Flats
Blue on blue for work.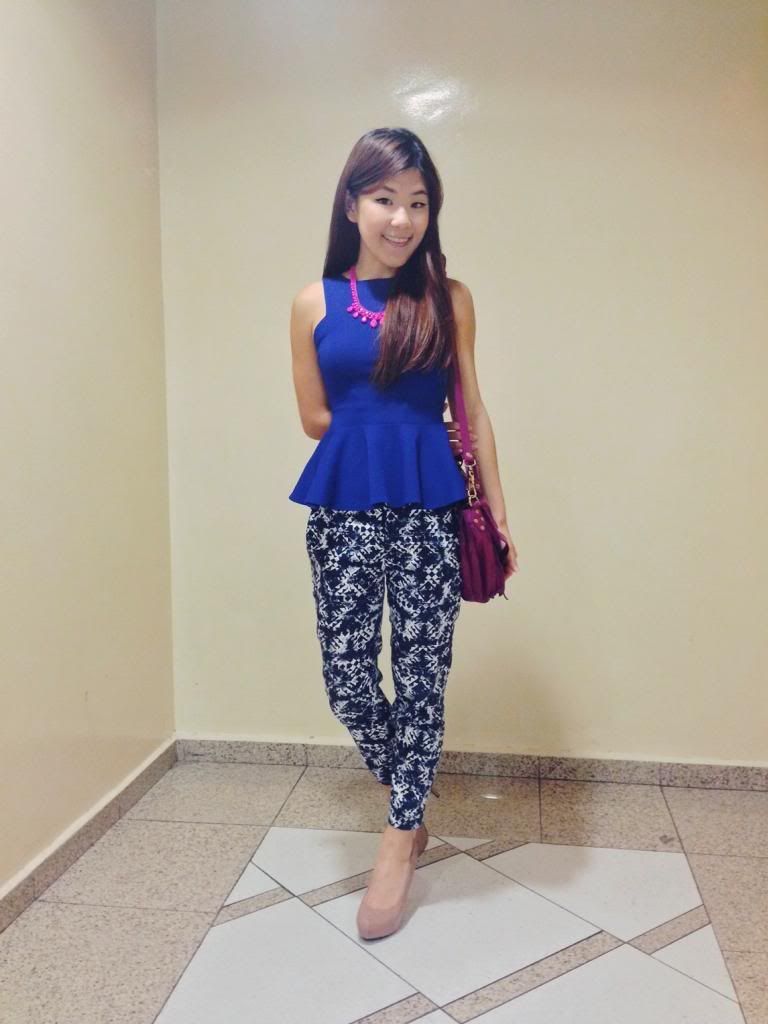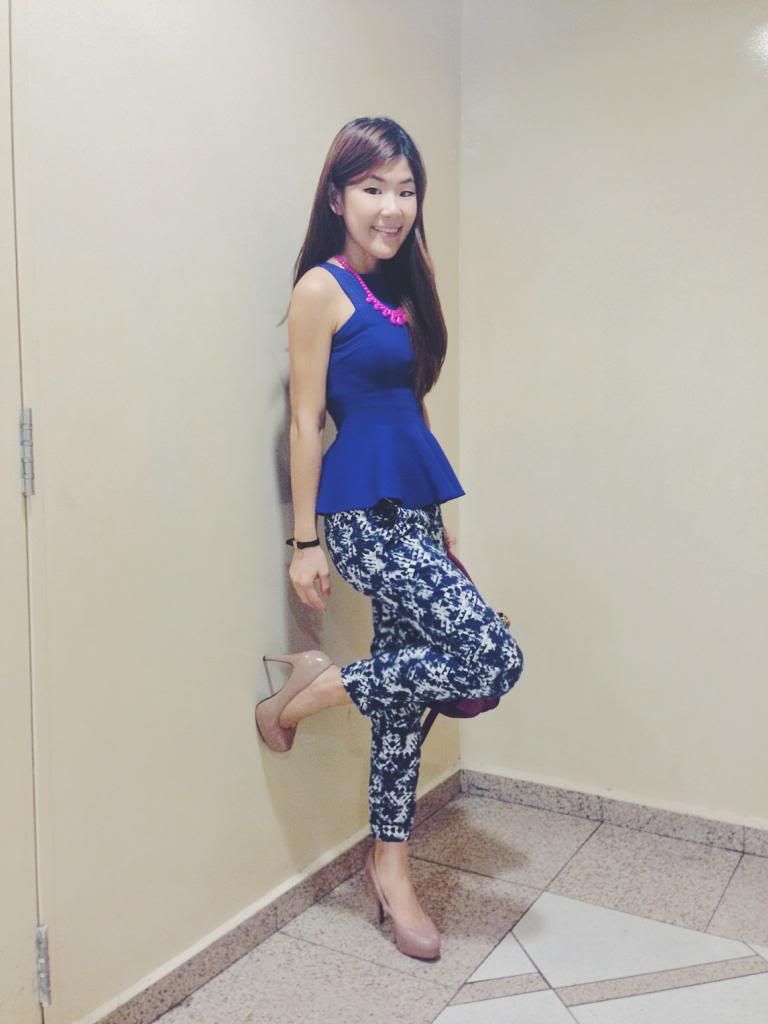 SMooch top // LB Pants // BKK Necklace// Newlook heels
Found a brand new thick Bysi dress in the closet with ruffles at the side. Letting this go (tagged XS), email if keen! :)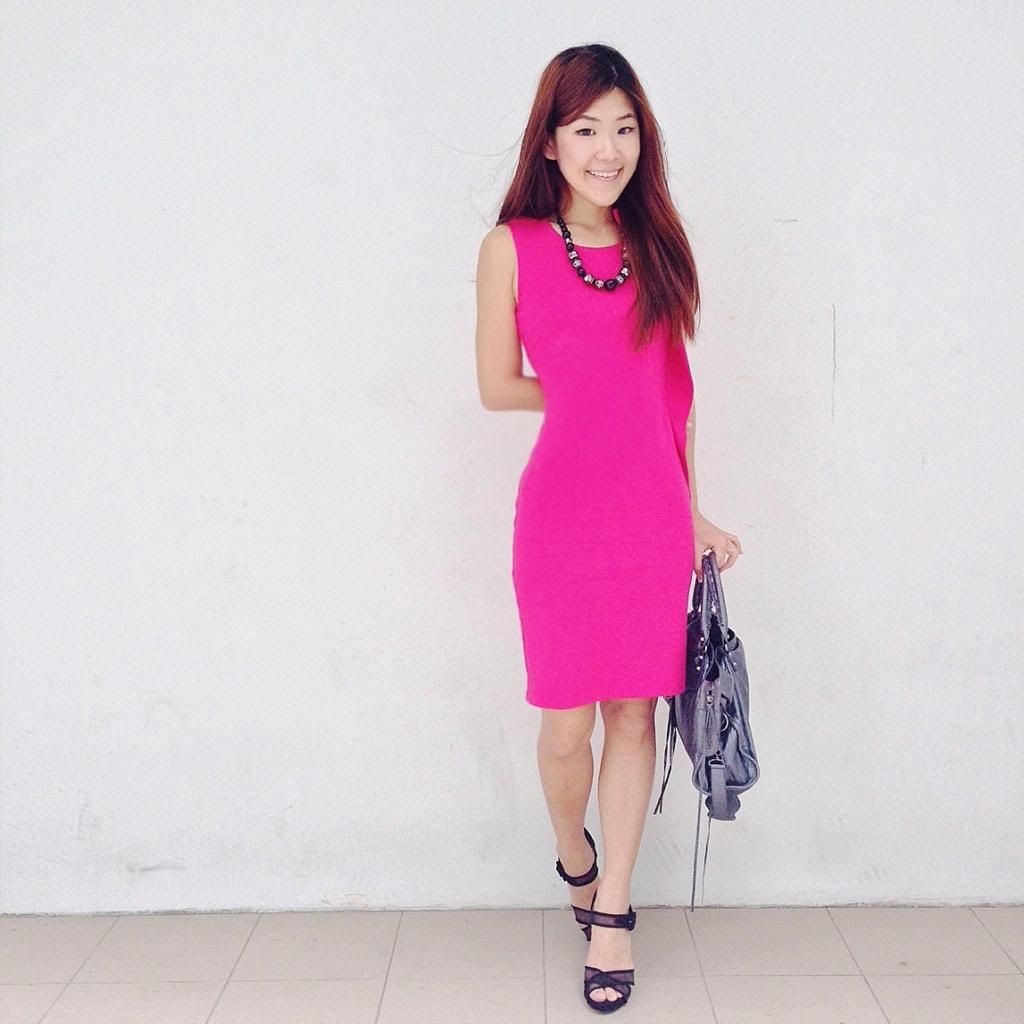 Bysi Dress // Zara Heels
And the loveliest lace dress self-manufactured by
Rugs & Racks
.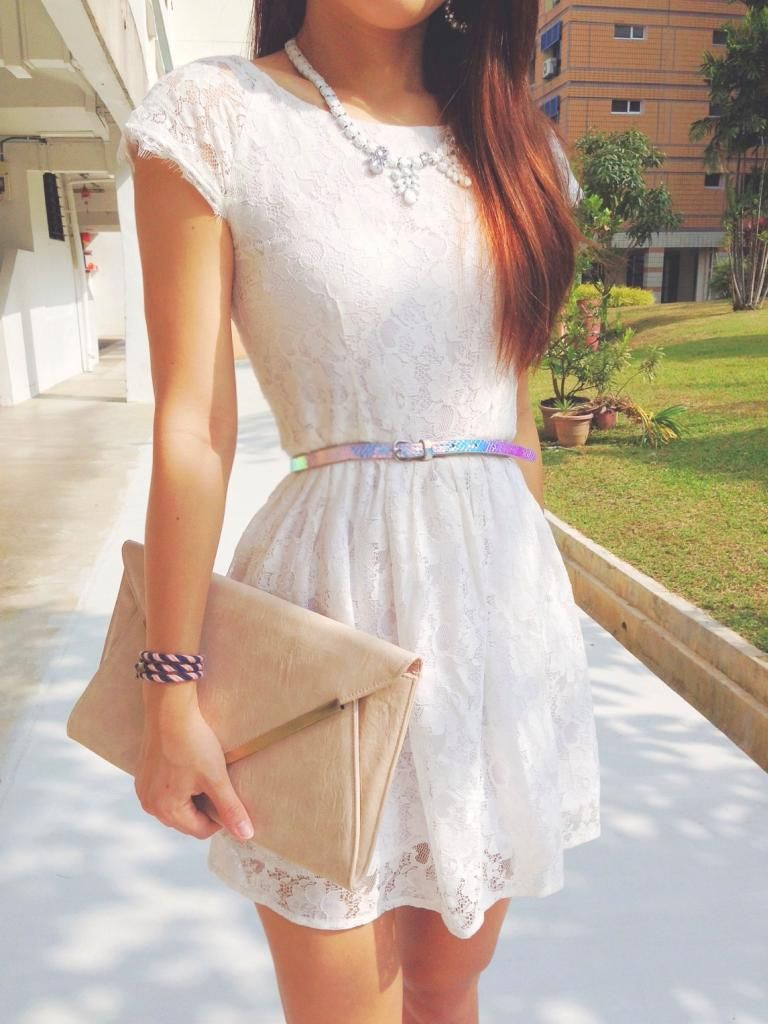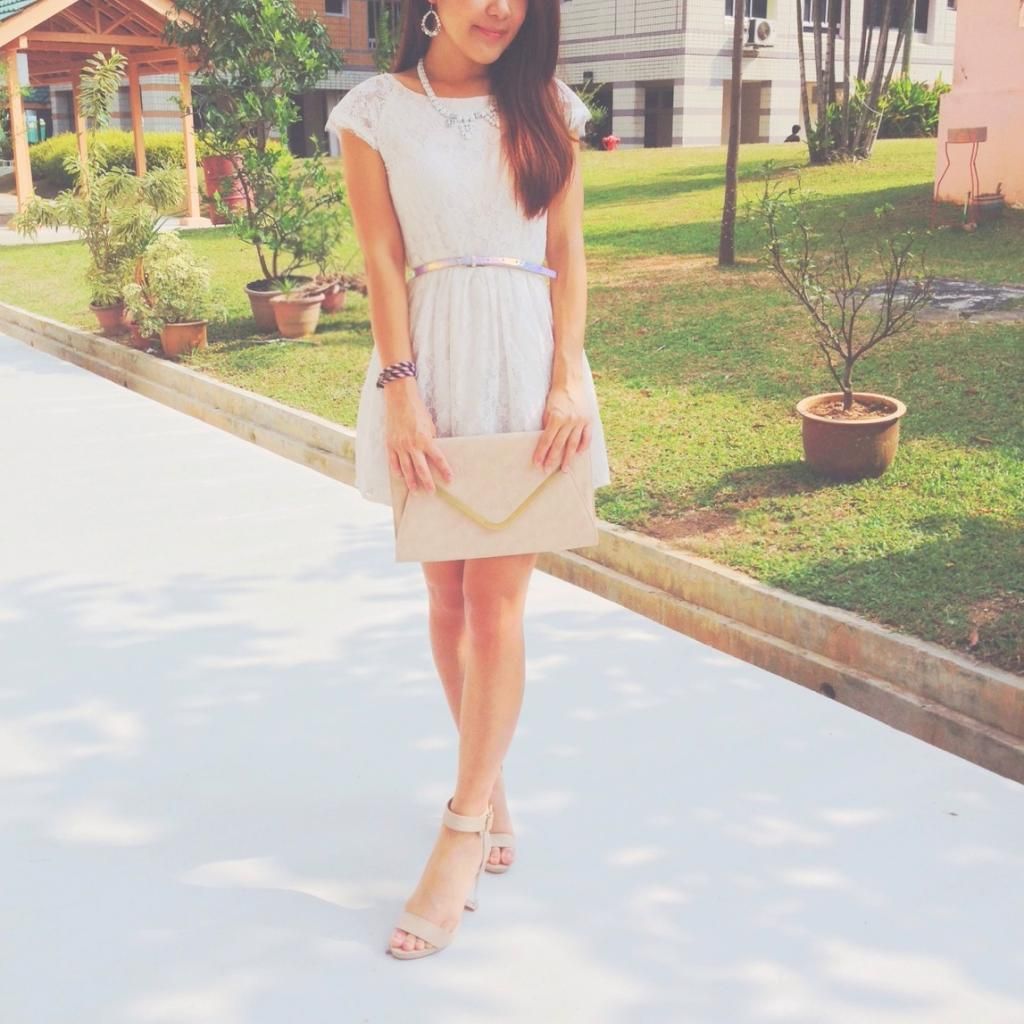 Rugs & Racks Lace Dress // Go Jane Heels // ASOS Belt// BKK Necklace