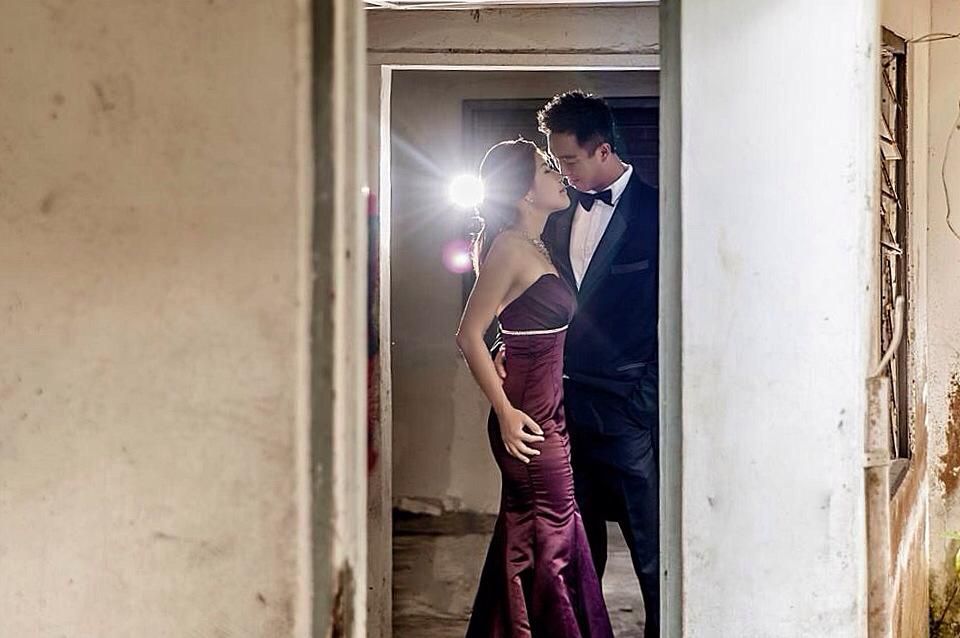 I've always believed that love is a never-ending marathon race that requires lots of determination and perseverance to run hand-in-hand together, not giving up on each other in easy nor hilly routes in the journey because you know it will be all worth it in the end.
Impossible is nothing, love conquers everything.

This Valentine's Day, we do not have the habit of making special plans or even plans to make last minute plans. Just a simple dinner, heart-to-heart talk and catching up after an entire long week, like the usual Fridays that I'm anticipating and how we like it to be. <3 Not expecting any presents or flowers, since we both like impromptu surprises better. I've received two bouquets from him in the 5 years, once on my birthday and another during proposal which were more than enough. We have concluded that the money could be better spent on our new house, unless it's really items we lust or want.
I'm really looking forward to this weekend though, to collect our wedding photo album, invitation cards and also to finalize the AD gowns. Not forgetting our exciting post V-day date; doing our first race of the race together - Marina Run Half-Marathon! Whee. We would be apart for 2.5 weeks after this weekend.. I'm really excited to hear him share about his New Zealand Ironman experience while I will be at Tokyo braving the snow. The only thing now is that we are both currently on medication after being under the weather. Crossing fingers that we recover fully by then!
Happy Valentine's Day to all my friends and readers out there- have a great one.
Spread the love! <3