These days, I find myself chasing after time to keep ticking items off my to-do-list while keeping to my daily schedules and full time job. Fulfiling yes, but it could be tiring after a while that my bed is my best friend during the weekend.
And of course, exercise does wonders and a morning jog always gives me the energy to tide through a 12 hours day.
The wedding is two more months away and I'm feeling really excited. How time flies, I booked the hotel like more than a year ago and we thought we had too much time. For now, it's too blessed to be stressed! We were going through the checklist again and thankfully, the majority of the items have been settled. The AD gowns were confirmed last weekend while the cards with wedding bibs were sent out this week. Two big items off my (small) chest! I've booked a facial package last minute with TC to pamper ourselves - work hard, play hard! Today, we will be going for the dinner food tasting with our families. It would be two busy months ahead but I'm going to treasure every bit of our project before it's over! :)
The first batch of the race bib magnets for the guests - definitely not our specialty in doing hand-made items but it has been a fun process. Me printing and alignment, while TC does the cutting and all haha! The wedding has made us realise how different and similar we are with different strengths, him taking charge of the logistics (car rental, schedule etc) while me taking charge of the vendors, decorations with so much ideas up my sleeves.
Also, we have received the casual pre-wedding pictures taken by
Androids in Boots
which we loved alot! These are among our favourite and I actually like the set more than our bridal shots coz it portrays us as a couple. No glam gowns or suits, just us in our exercise wear doing what we love to do.

I'm never the glammest with him, but always the happiest.
#truestory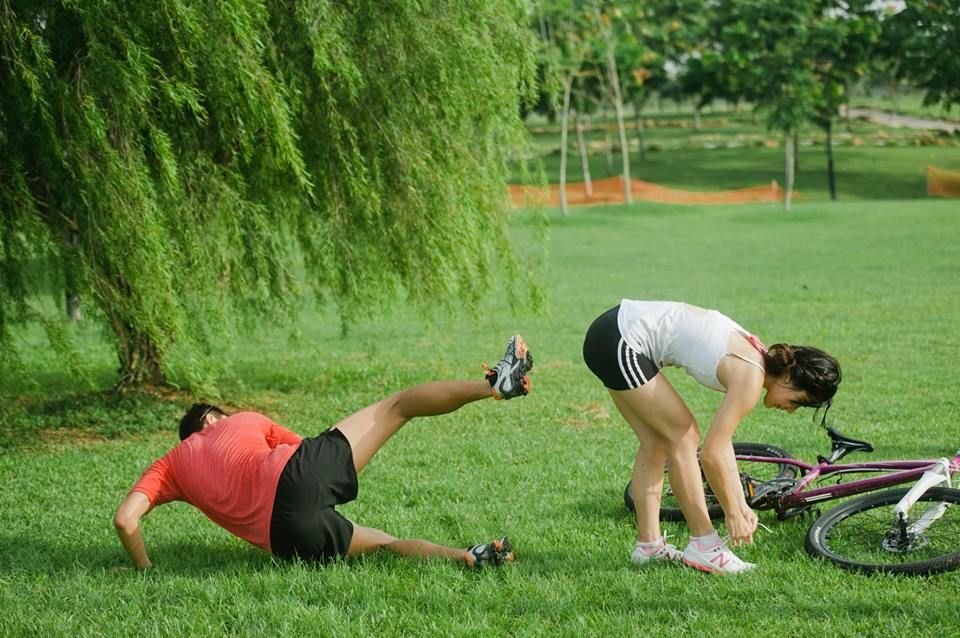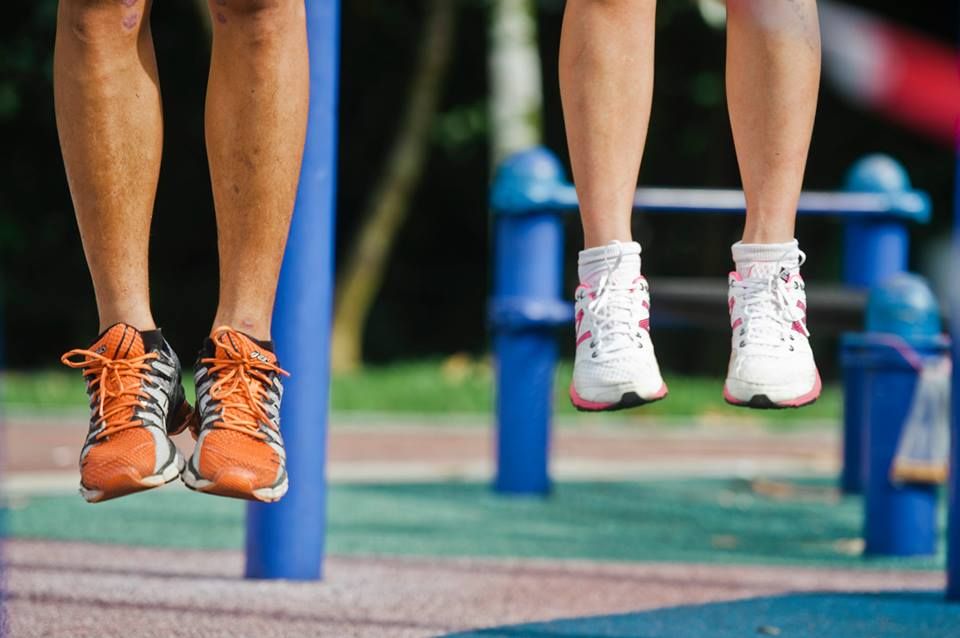 A couple who runs together stays together.
PS/ Toyko Marathon blogpost coming up soon, still in my drafts! :)