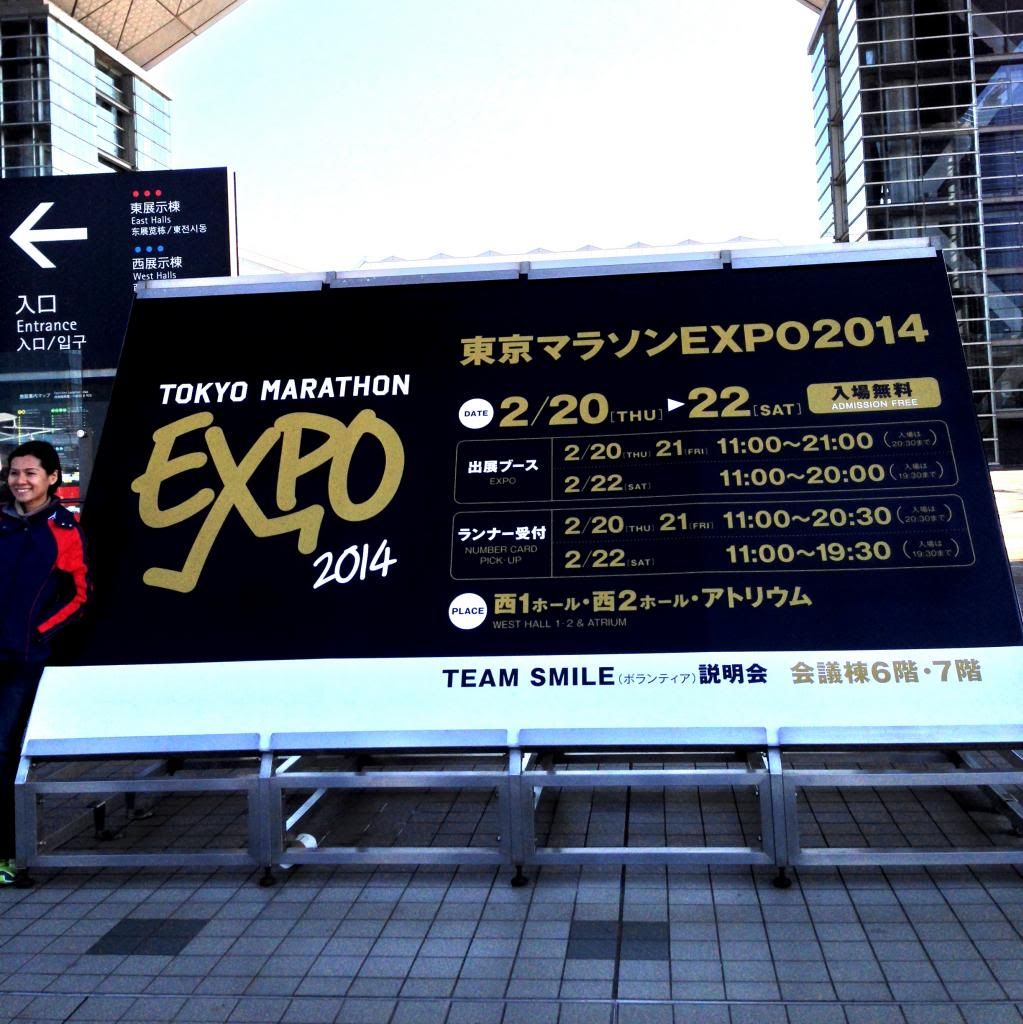 Blogging about Tokyo Marathon Race Expo which was held at Tokyo Big Sight! :)
I seldom blog about race pack collections because they are usually a 10 minutes affair (if there's no queue). Thus for Tokyo's race expo, we didn't expect much and only allocated an hour max in our itinerary - to collect and leave for the next destination.
However, it turned out to be the complete opposite scenario and we spent a couple of enjoyable hours there. The race pack collection at the first hall only took a couple of minutes and the staff was super efficient.
Before that, there was a wishing tree board for runners to write down their message and hang it out. It was filled with different languages and messages written by runners from all over the world. Some asked for pb, some asked to run safe etc. Spot ours! :D
Then, it's shopping time at the other big evil hall! It was the largest hall I've ever seen and filled with hundreds of money-seducing booths manned by kawaii Japanese girls, performances and activities that were related to running.

It was impossible to resist swiping your credit card and I left with tops, a cap and an Asics Shoes happily.
Tokyo, Boston, London, Berlin, Chicago, New York City - dreams for every runner! A fellow runner told me that if you complete all 6 runs for the
world marathon majors
, you get a special cert with your name listed on their website, how cool is that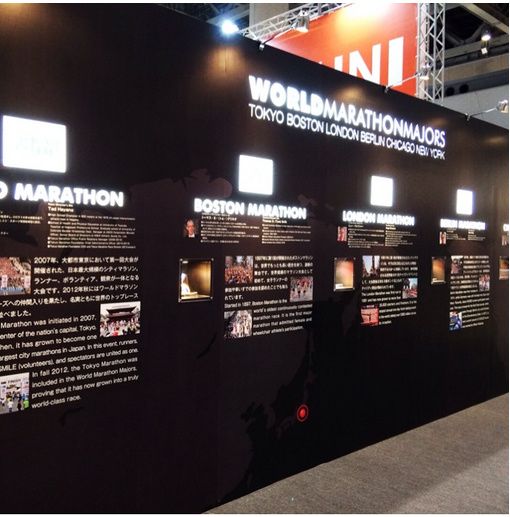 The trophies and medals were proudly displayed for every year.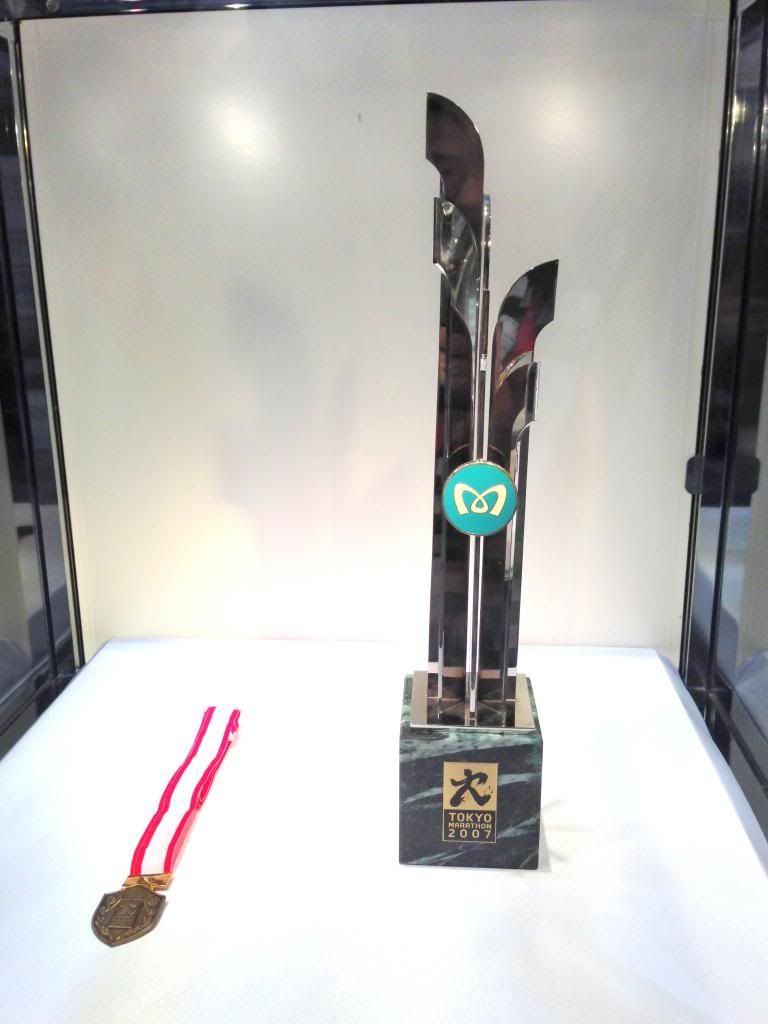 Beside a huge screen to take you through the live video of the entire course route, the landmarks were proudly featured as well for phototaking purposes!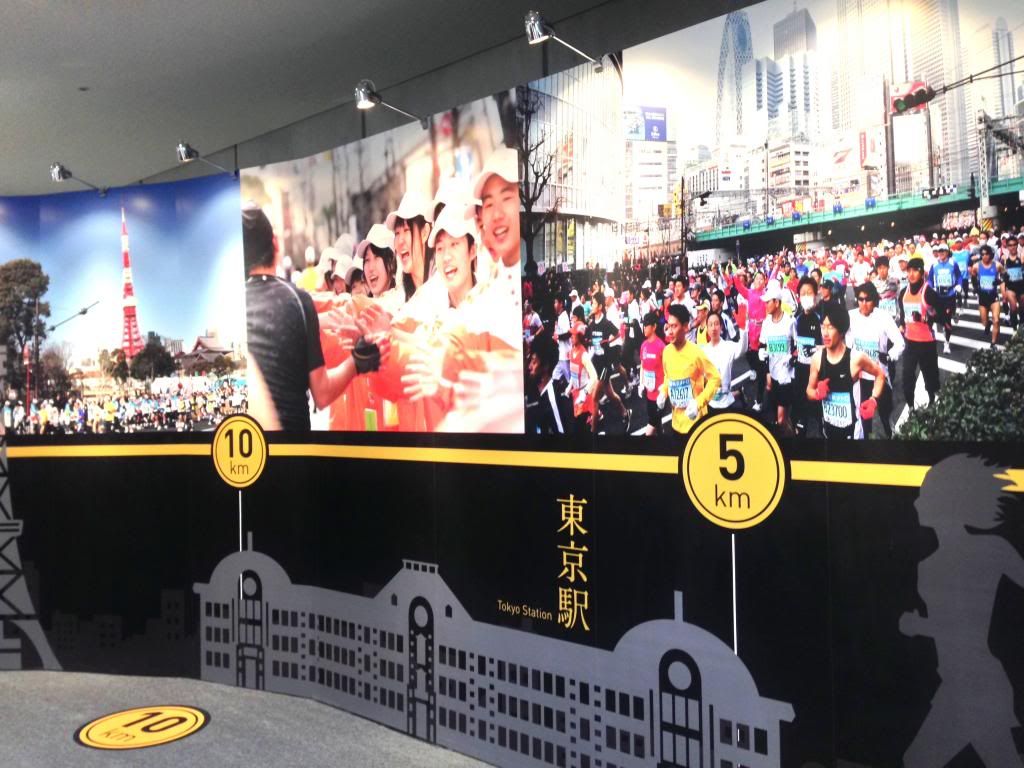 The array of finisher tees in many limited edition designs which I bought two!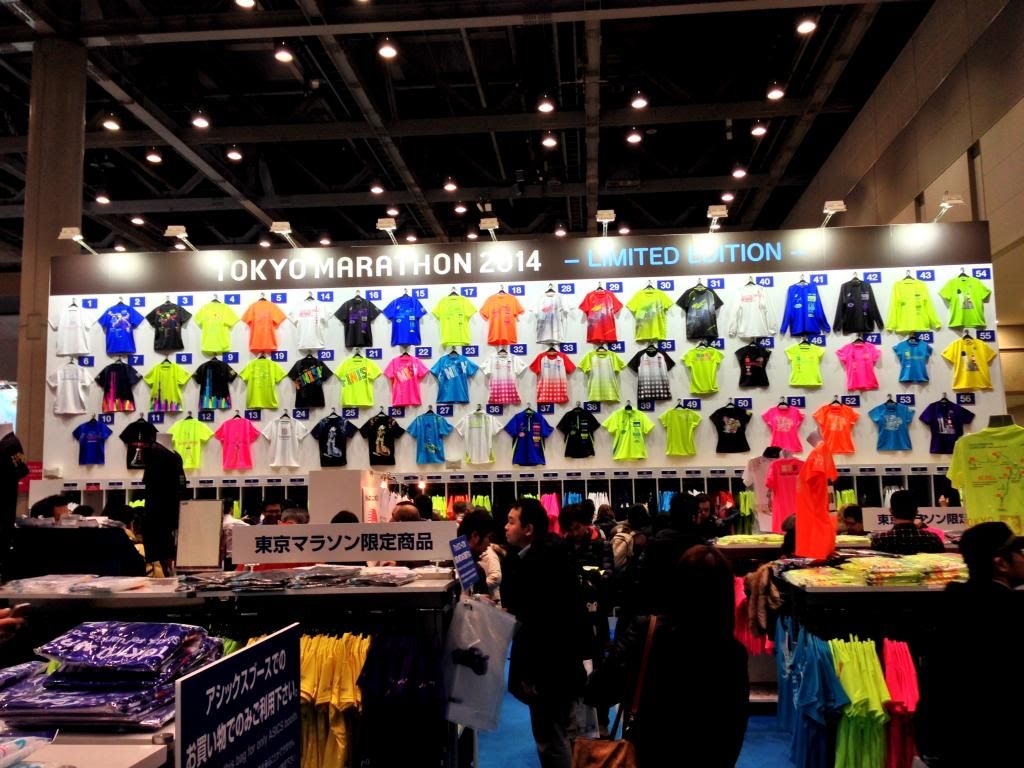 Caps & towels in the marathon logos - you name it they have it!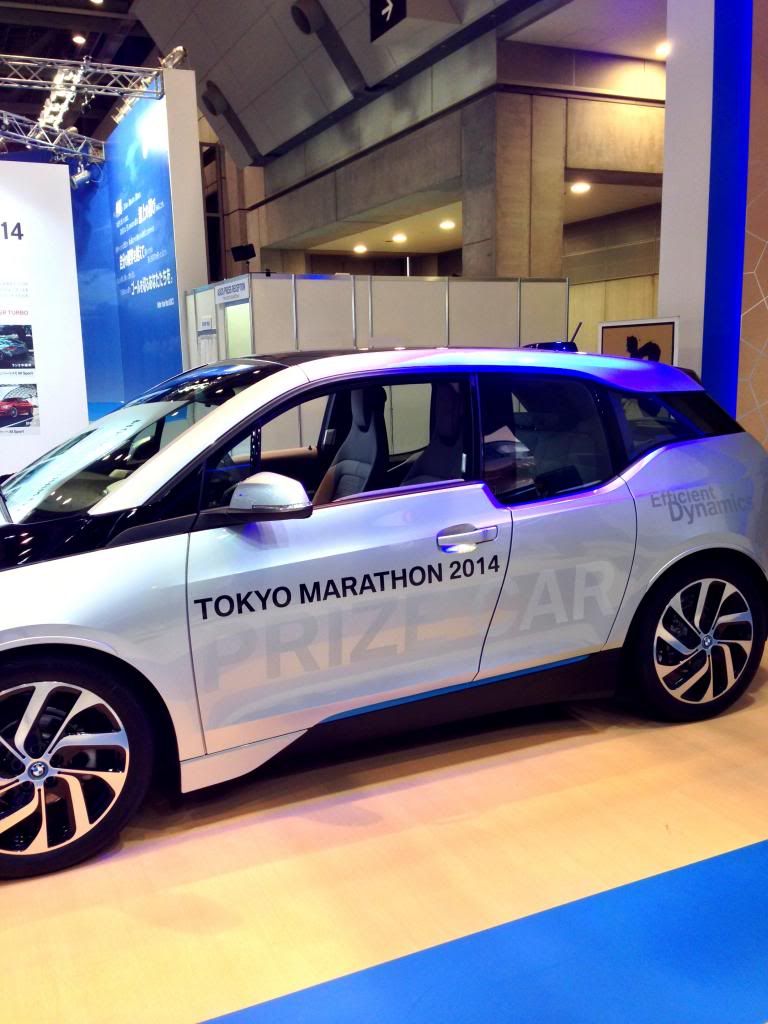 This was the limited edition Tokyo shoes that I originally wanted to get badly. Unfortunately, the female ones were sold out in most sizes :(
Trying out the guys sizing and the front part is too wide for me.
In the end, I bought these neon coral kicks from Asics which were extremely light! They displayed the shoes according to timing (smart marketing move) based on sub 6, sub 5, sub 4, sub 3.. and this pair is a sub 3 (fat dreams for me hahah!)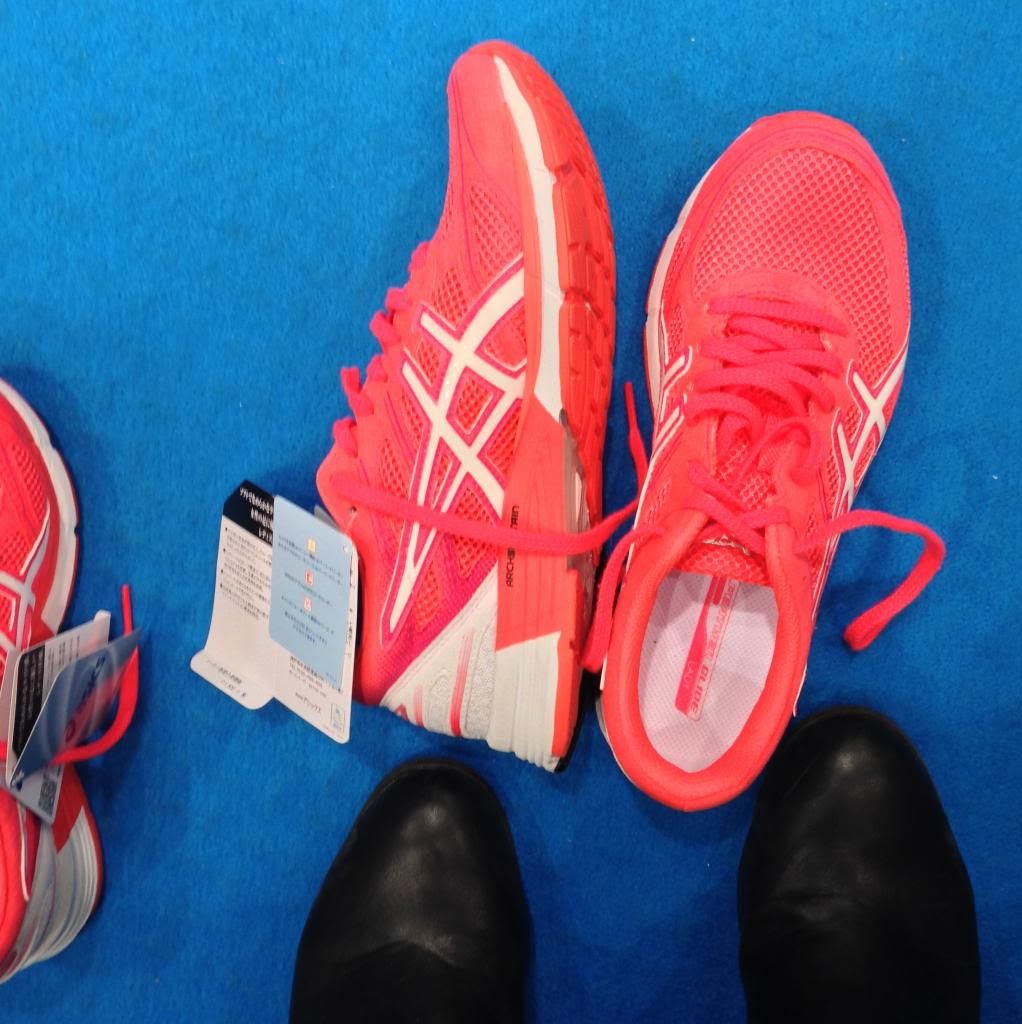 Moving on to the New Balance booth. We got to try the shoes to take part in 5 games which includes running, hopping etc - very awesome way to get your customers to have fun and test it out!
What an experience! This was by far the most engaging Race Expo I've ever been to and it definitely made all the runners more hyped up for the marathon!
---
All thanks to the Tokyo Marathon Singapore Contingent FB group (set up by Alan), I had the honour of meeting up with the other Singapore runners with the Singapore Embassy for carbo-loading before the race. There was a wide spread of delicious food and we were each given a printed Singapore tee as well. It was very generous of Makiko & John for organising it just to make us feel home despite being in a foreign land. We were also given heat-pads and energy gels for the run!

There were lucky draws at the end of the night and Jon who won the Garmin Watch gave up his first prize up with an open heart as he already has the same watch. The generosity and friendliness of the running community adds on to the endless list on why I have never regretted starting to run. I've crossed paths with so many wonderful runners who have inspired me with their big heart and discipline. There's no selfishness at all and everyone is always cheering each other on, because they are a runner too. And we are all crazy like that that a non-runner will never understand.
Eat first, run later!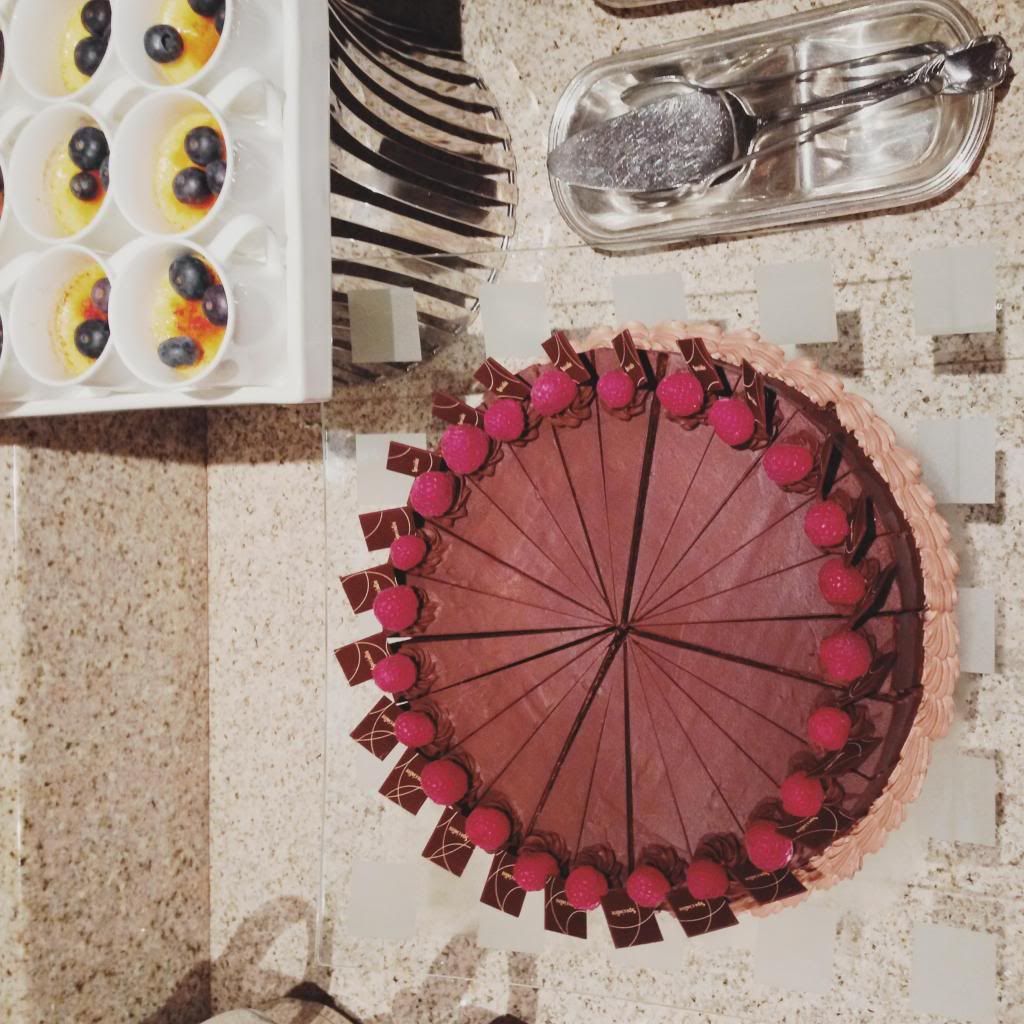 New friends whom I've made! :)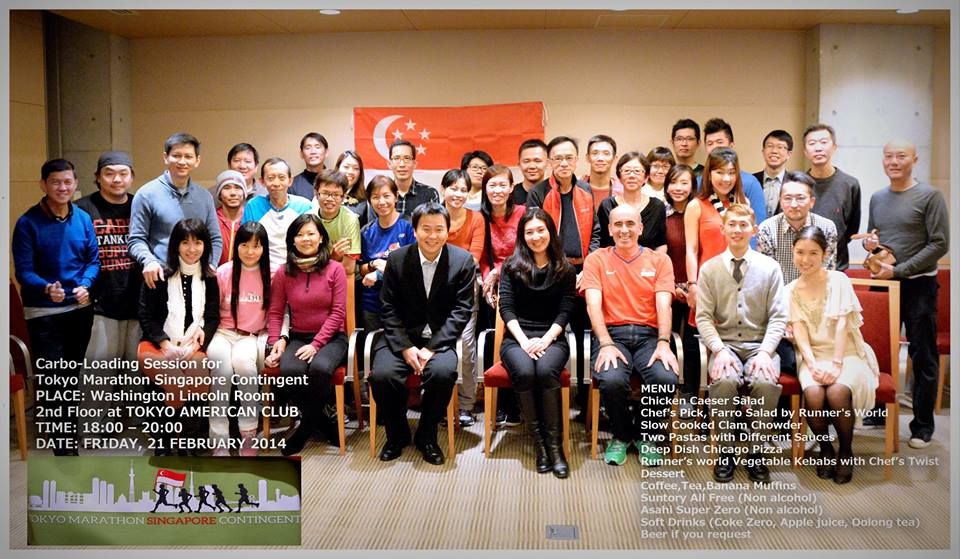 The pink Singapore contigent shirt that we were given - thank you!!