When runners meet runners, one of the most common questions would be
"So.. what are your upcoming races?"
For myself, it would be the annual Sundown Marathon for the third race of 2014 which I'm looking forward to (& trying my best to squeeze time and adhere to the training programme), as well as Run For Cover (the treadmill challenge!).
And the next would be
Energizer Singapore Night Trail
!
Yes, another night race! If you are an owl runner like me, do read on for more information and stand a chance to win a race slot.
I've participated in all sorts of races over the last 5 years but for some reason, I've never tried anything on trail course even though it has always been on my bucket list. Thus, I jumped at the opportunity on the 18km night trail category when receiving updates on my Facebook newsfeed on this race.
This route might be challenging for runners who do not usually do trail trainings (like myself), but what's a race if it doesn't test your limits? Very excited about racing in the dark conquering the muds and uneven terrains! So, do join me if you are looking for abit of challenge and bored of the usual morning city races!

[About the race]
The fourth edition of the Energizer Singapore Night Trail on 26 July is back! What's different from the other race is that this NIGHT race is conducted on TRAIL terrain. Not only that, you get to do charity because for every sign-up, $2 will be donated to its adopted charity, SportsCares Foundation. The race also aims to raise awareness for the global need for safe electricity and to donate 14 millions hours of powerful, energy efficient lighting to people living without light. In short, you can do your part to race for a brighter world while spreading the "positivenergy" during your exciting trail journey!

This year, the race will be held back at Mandai jungles where participants will have the unique experience of braving the natural elements as they make their way through the dark trail. But fret not, the race pack will contain an Energizer Night Head-Lamp to guide you through the uneven terrain!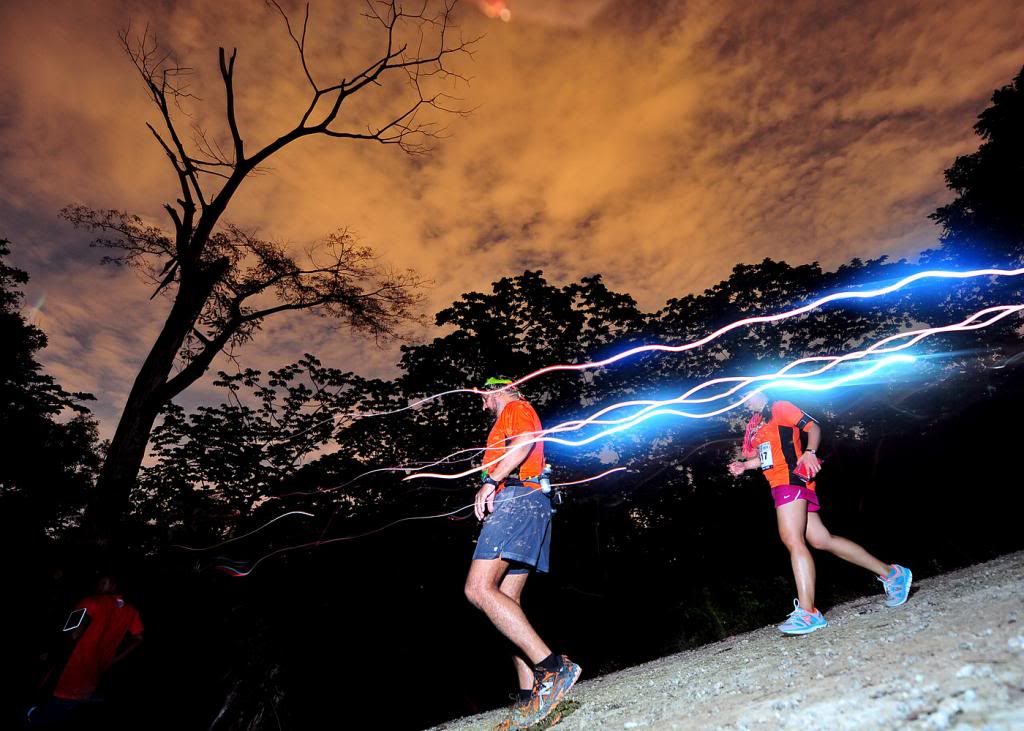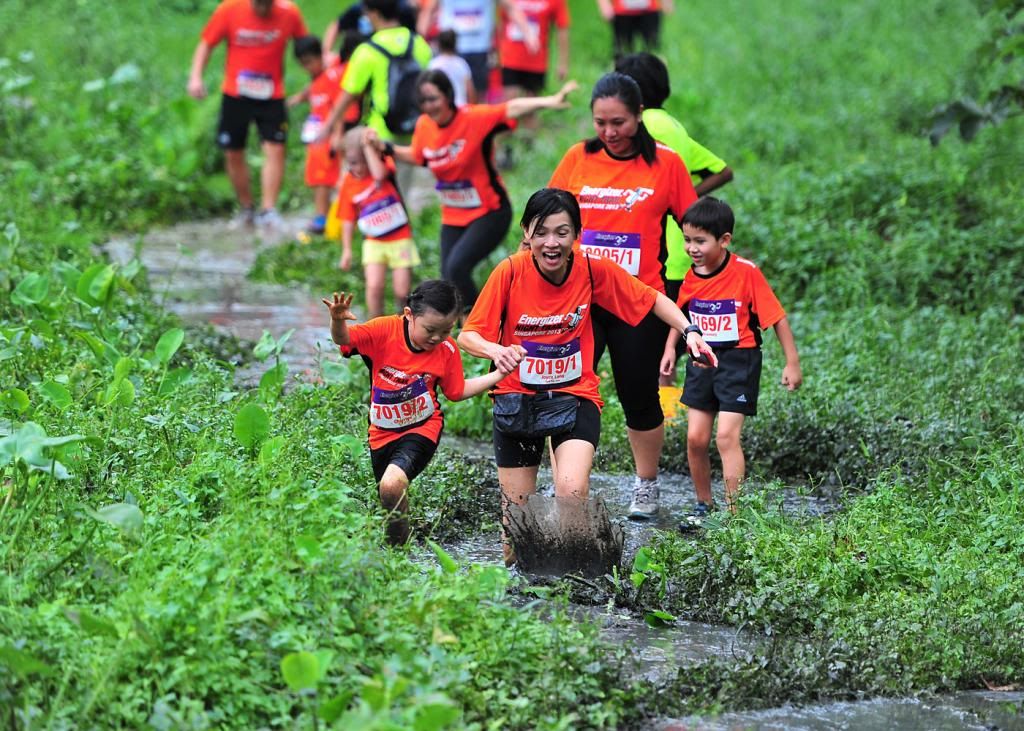 [Categories]
3km Open Obstacle Race*
3km Parent & Child Obstacle Race
1.5km Parent & Child Obstacle Race
It might not be safe for kids to run by themselves at night so there's the Parent & Child Obstacle Course for families to participate together and conquer the various obstacles! A family who sweats together stays together even if it means getting dirty.


Obstacle courses for your children

[GIVE-AWAY]


Good News! I will be giving away 2 slots (individual categories) to two lucky winners on my instagram. It's very simple - just
head to THIS post at my
instagram (@eyeletskirt)
:-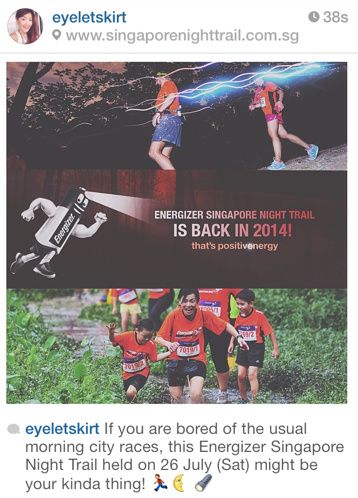 1) Like the instagram post
2) Comment WHY you would like to join Energizer Singapore Night Trail.

- The give-away will end on 12 May & winners will be announced on 14 May.
- Only instagram entries will be counted (no blog comments/private emails will be considered).
- Winners will get to choose one category from the individual categories.
-T&C applies
Good luck!
Early bird ends on 31 May 2014 so sign up today with your friends to enjoy the cheaper rates, start training and challenge yourself on 26 July 2014!
Psst.. Hashtag your pictures with #
thatspositiveenergy
and #
energizersingaporenightrail
when you have signed up or doing your trainings, we would love to see them! :)