Yes, the Asia's largest all-women run returns :
Great Eastern Women Run 2014, on Sunday 9 Nov 14!
It is an annual race for me since I picked up running in 2009! Here are the blog entries (
2012
,
2013
) on the awesome experience for its half-marathon category for the past few years. What I like most about the race besides it being an all-women run is its wonderful logistics and how well our needs are all taken care of. Like the powder room knowing the ladies would want to freshen up before leaving the race site, food for our stomach after the runs, ice-cream for the hot weather, photo-booth for our selfies etc. What more to ask for really? Last year's race was one of the most wonderful experience ever and it was also my sister's maiden run as well!
A key highlight of this year's run is the introduction of a new programme – #RuntoLiveGreat, to encourage non-runners to take that first step towards healthier and better living. The full-fledged programme will challenge 50 pairs of women to step forth and commit themselves to a healthier lifestyle by attending various training sessions, fringe activities and eventually complete a run of any race distance on event day. The 50 participating pairs simply need to submit a photo of themselves and their running partners, telling organisers what Live Great means to them and their reasons for participating in the #RuntoLiveGreat Programme together. (Refer to their facebook for more details)
Likewise for the previous years, the Great Eastern Women's Run will feature three race distances – 5km Live Great! Fun Run, 10km and 21km (first all female half-marathon), accommodating to female runners of all levels! With Great Eastern's continued commitment to help women to live and stay healthy, there's also the options of a cheaper rate when you sign up with a buddy or with your colleagues (team of 4 under corporate category)
This year, I will be running as a pacer for the 21km category with the other fellow female pacers from
Running Departmen
t! It's my first time pacing and I'm really looking forward to the whole process, from the training programme to the cheering of the other female runners on and to pace them to cross our ending line strong together. Personally, I have benefited alot from the pacers in my past races to get my running timings and so, it's the perfect chance to give back to the running community by helping the other females as well. :)

Here's us at the official launch of Great Eastern Women's Run on 8th June, our first public pacing with 50 females! Despite the scotching hot weather, it was a good 5km run and THANK YOU all for being such a good sport to join us in town that day!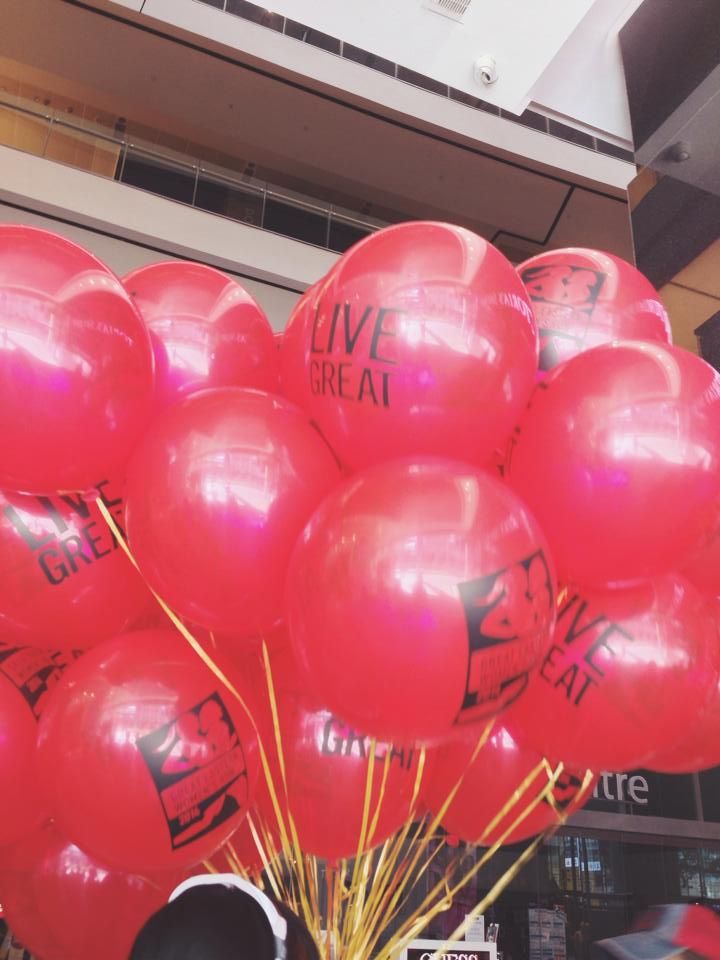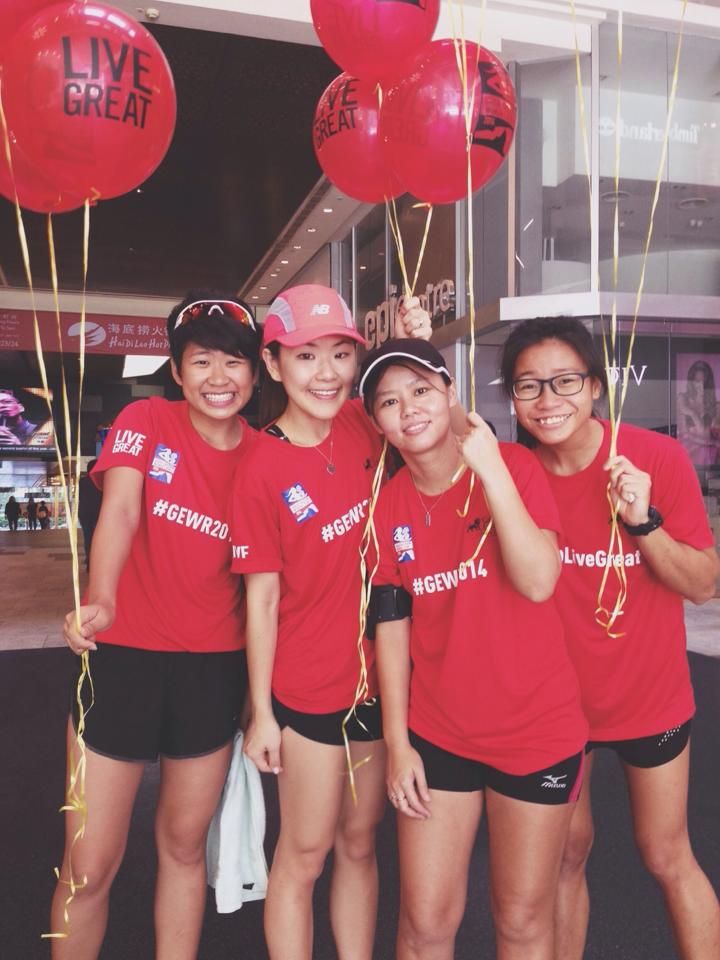 Registration is now open, so sign up HERE today before the early bird promotion ends on 6th July 2014.
Don't hesitate to sign up with your girlfriends, start training (hashtag your training pictures with #RunToLiveGreat) and run your own race on 9 November! Girl Power!
SEE YOU ON 9 NOV 14!