Pardon the impromptu break since the last Tokyo's post
HERE (Shinjuku / Shibuya).
Yes, this is finally the second post for Day 2 & 3 while the rest will be concluded in the last post by this month hopefully! Do feel free to email me if any parts of the entry is unclear! :)
What's a trip to Tokyo without visiting the famous Tsukiji Market, the largest seafood market really? This was a must-go in our itinerary for its fresh sushi and being the biggest sushi fan, I was really excited! However, we didn't wake up early enough on time to visit the tuna action (queue can start as early as 4am) but proceeded for our sushi breakfast!!
Tsukji Market
Closest JR station: Shimbashi (15 minutes walk)
From Shinjuku Station: Take the Oedo Subway Line directly from Shinjuku Station to Tsukiji Shijo Station. (20 minutes trip and costs ¥260)
Lots of sushi and sashimi to make you drool
Daiwa Sushi
How to get there: "To get there, walk in from the gate, with the fruit and vegetable market on your right, pass the off-limits loading zone (with its stacks of polystyrene boxes) and turn left at the main road. Walk three short blocks, then turn left again down a small side street. Daiwa-Zushi, a bit farther down on the same right side of the street (curtains are red)"
The final choice was Daiwa sushi which was one of the most popular sushi restaurant at the fish market. The queue was still okay, I think we queued for about 30-45 minutes before getting a corner seat! Considering that the reviews said that the queue is easily 2-3 hours, we were really lucky! There were other sushi restaurants in the market as well and I believe they were equally as good since it's in TOKYO!
Here we are here, greeted by a small shop with a white sign and red curtains!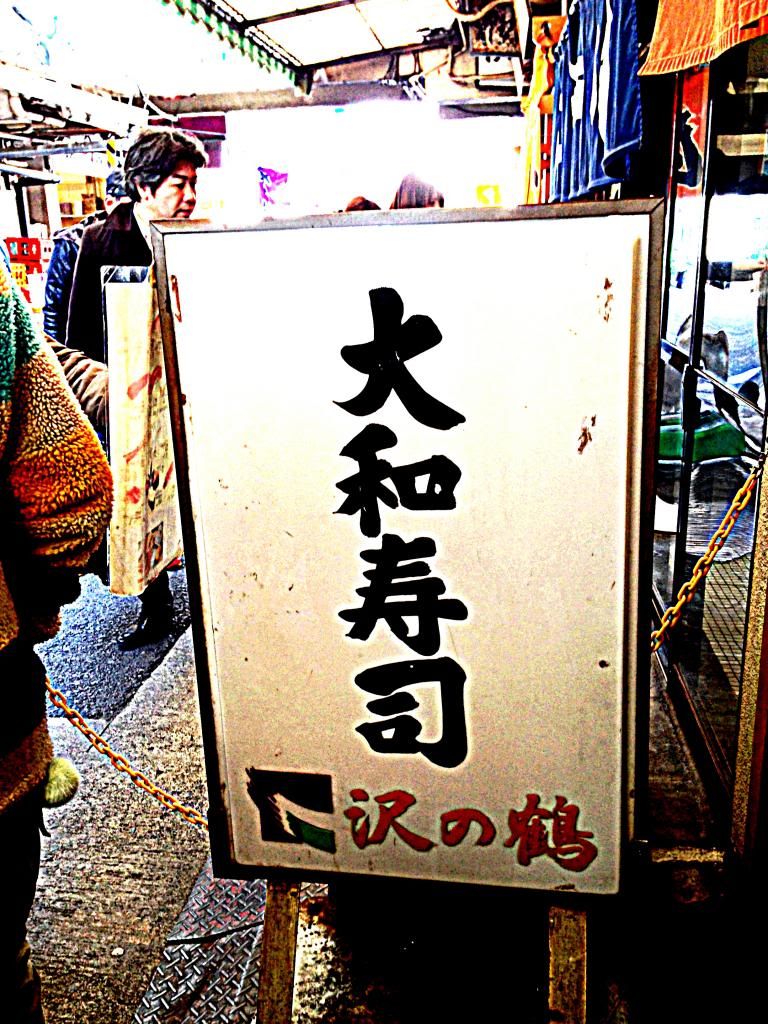 All the sushi served were freshly made on the spot by really friendly chefs!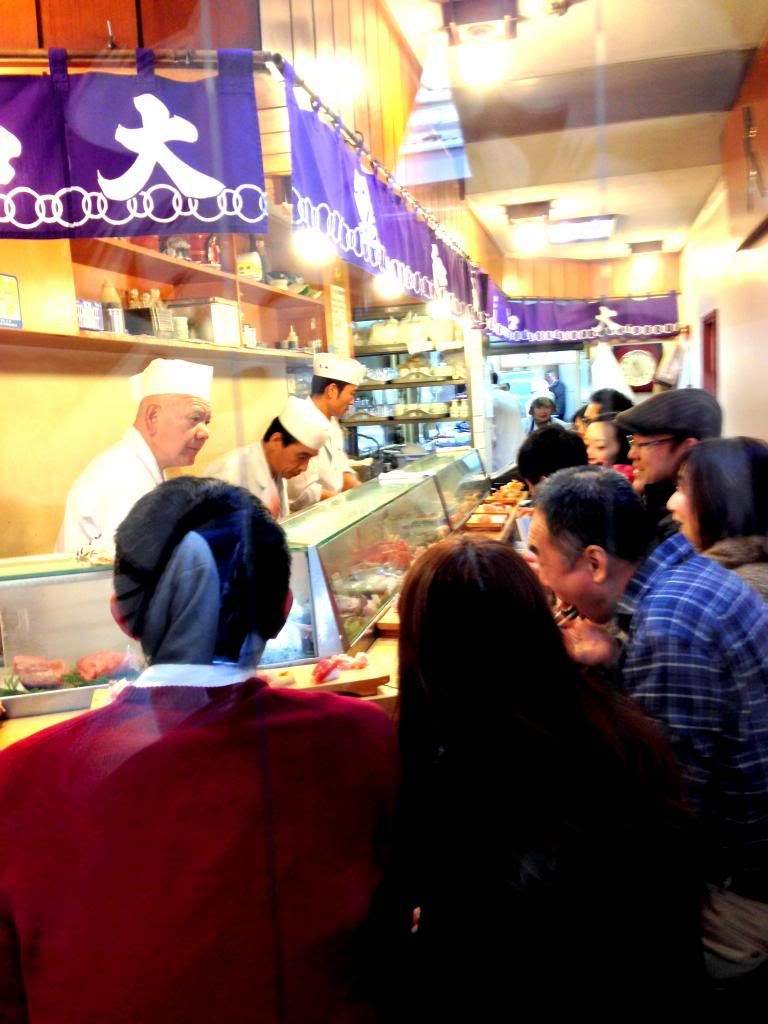 This was a familiar face that I've seen in food blogs and he's really entertaining! We couldn't really understand what he's saying but with his politeness and friendliness, the dining experience was an absolutely pressure. Queue was so worth it!
This was the set meal that we opted for and it costs about ¥3,500($43) if I recall correctly. Not the cheapest sushi you can get but it was worth every cent for its freshness. We were blown away by the quality and freshness of the sushi and sashimi.
Went for round 2 of late breakfast make the trip worth it - this time for tempura!
Tenfusu Tempura
(Located just beside Sushi Dai and Sushi Daiwa)
There were no queue at all and we got our seats almost instantly! The tempura was fried to a beautiful gold brown and not very oily! Worth a try!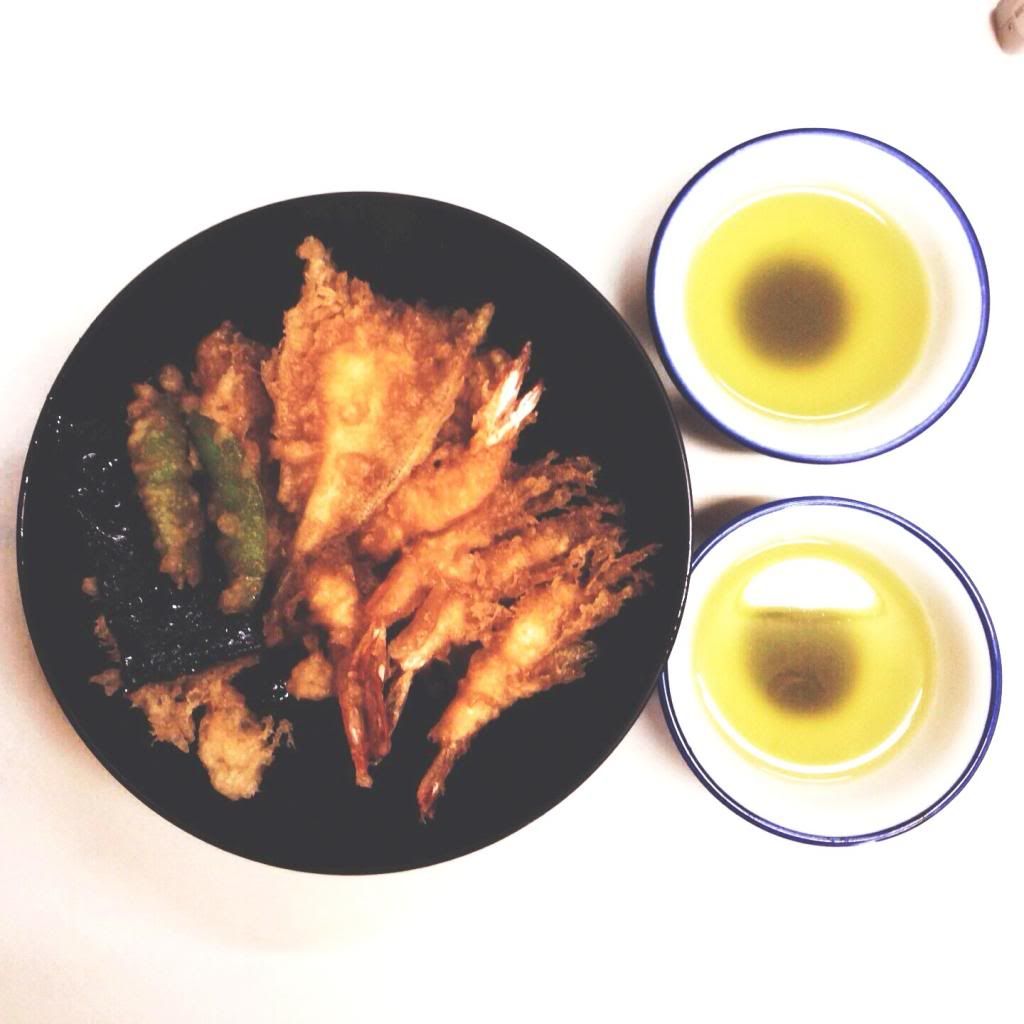 It was still rather cold with the temperature between 3-5 degrees that day and we both had our ear muffs on! :)
If you are carving for cheap rice bowls, there's Yoshinoya at the fish market as well! :)
By 2pm or so, most of the stalls in the market were closed and the locals were busy packing up!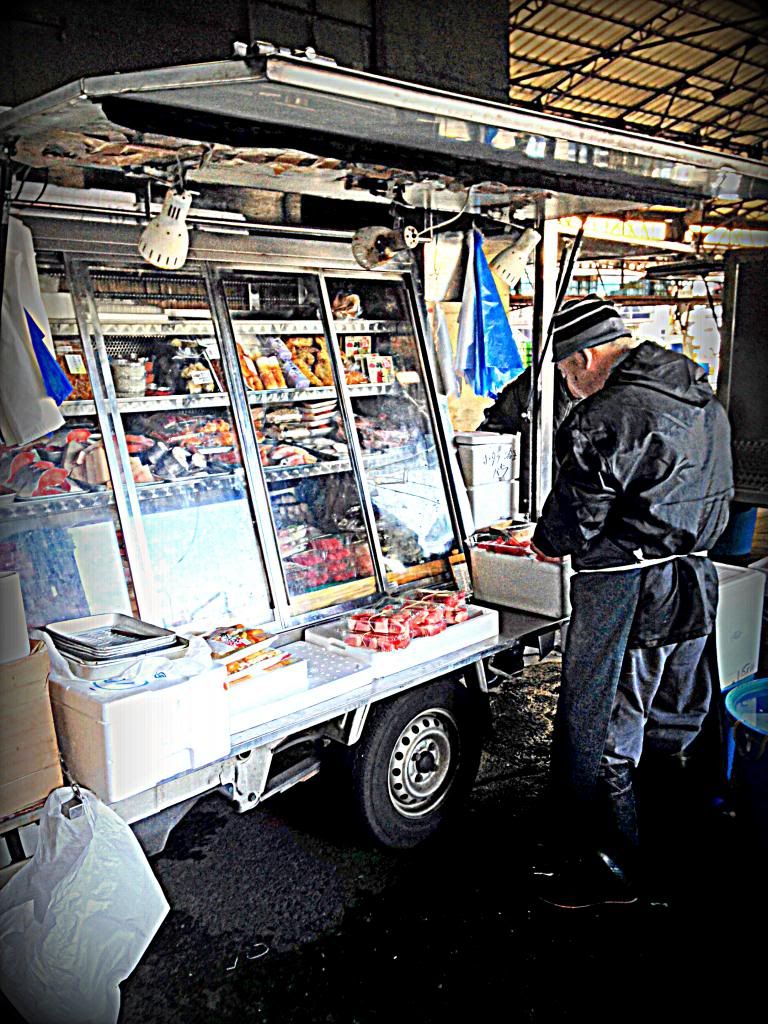 Standing in the front of the train cabin and getting a good touristy view of the scenic Tokyo.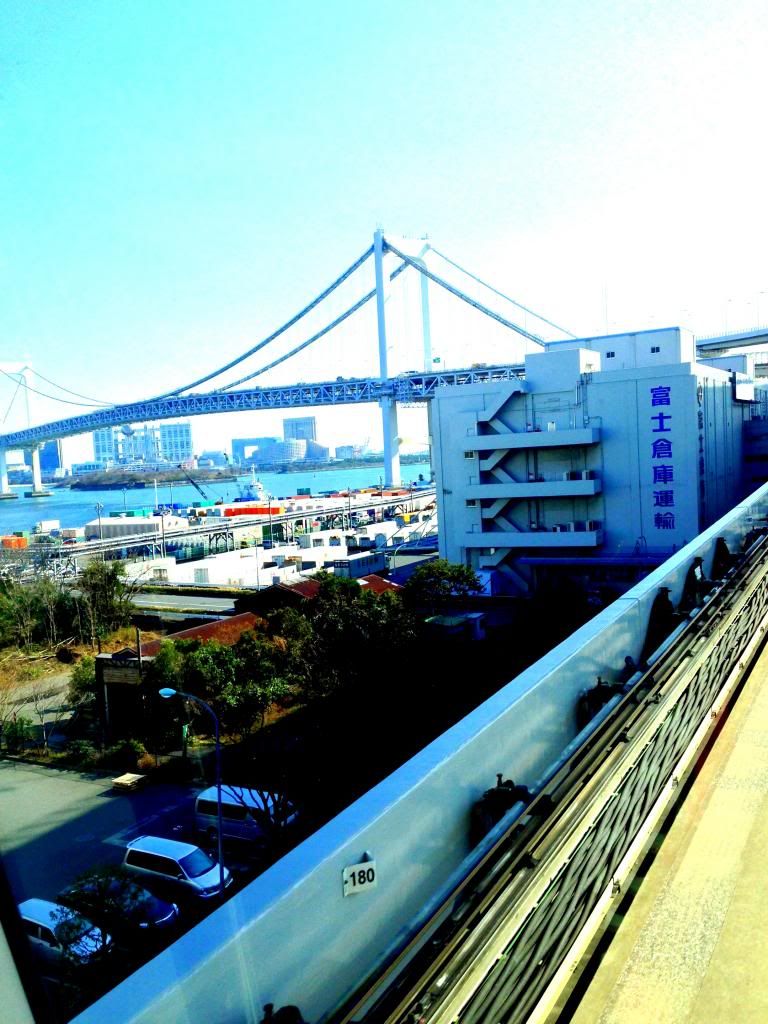 The gorgeous rainbow ferris wheel in Palette Town which requires no filter at all.
Ending the night with a glimpse of the 333m Tokyo Tower which was absolutely stunning at night. It was even taller than Eiffel Tower! Visitors can go to the main observatory to get a bird's eye view of Tokyo as well.
Tokyo Tower
Closest Train station:
Onarimon Station on the Mita Subway Line & Akabanebashi Station on the Oedo Subway Line.
Opening Hours and Adminssion Fee:
Hours: 0900 to 2200 (No Closing Days)
Admission: ¥1420 (S$22.50) to top floor, ¥820 (S$13) to intermediate floor only.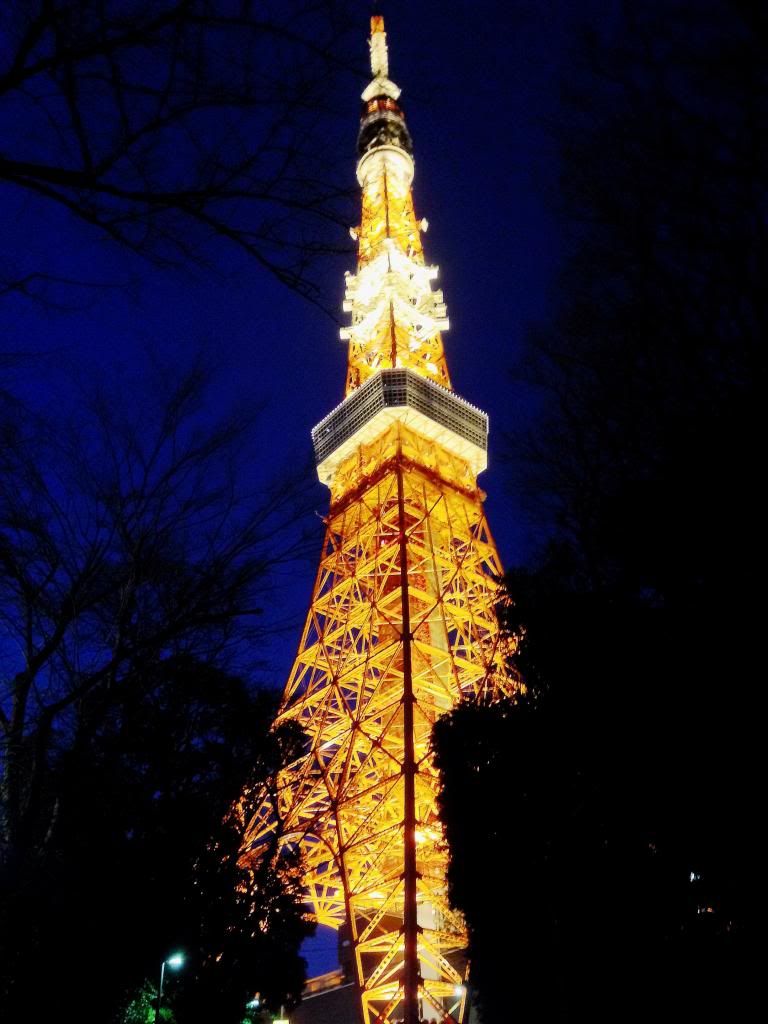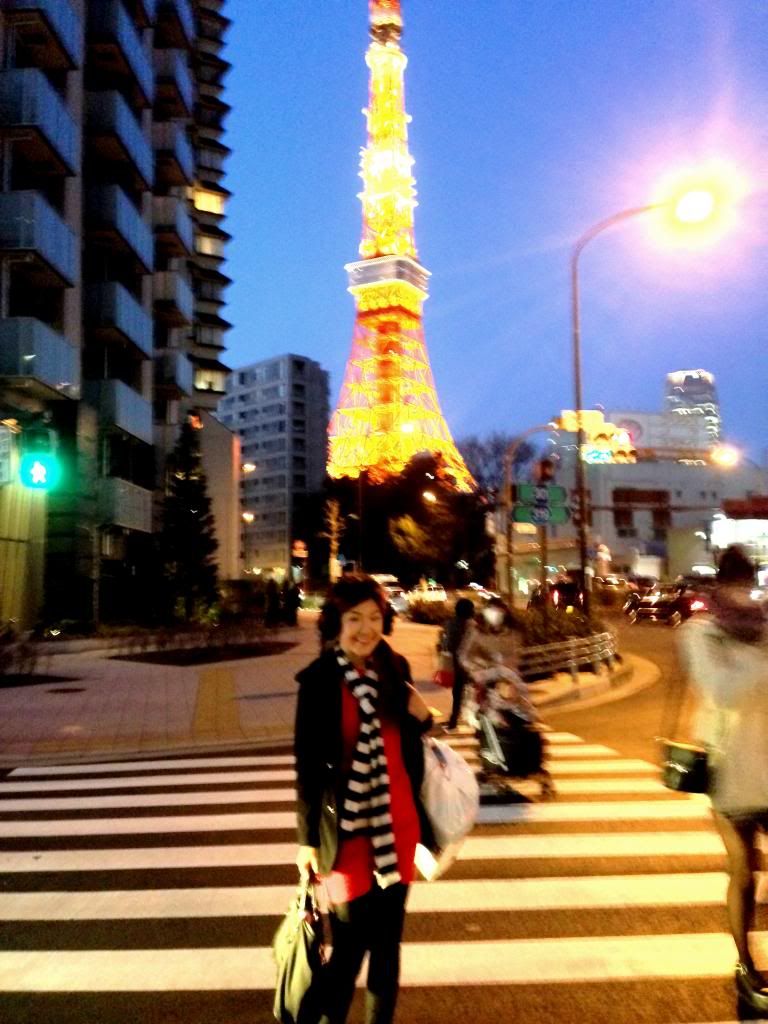 For Tokyo Bananas lover, you can get your supply there as there's limited edition version that is not found anywhere.
---------
DAY 3
Takashimaya/Time Square was just a stone's throw away from our Hotel. The morning started out with a walk there to get our food materials for an impromptu picnic at Yoyogi Park. Yay!
Krispy Kreme cafe for doughnuts & coffee supply. You will never go hungry in Japan :)
Once again, shopping in the super market in Japan is extremely therapeutic but tough. It's easy to be distracted by all the lovely packaging, colours and fresh food item that you can walk rounds and rounds!
#ootd time on the subway! :)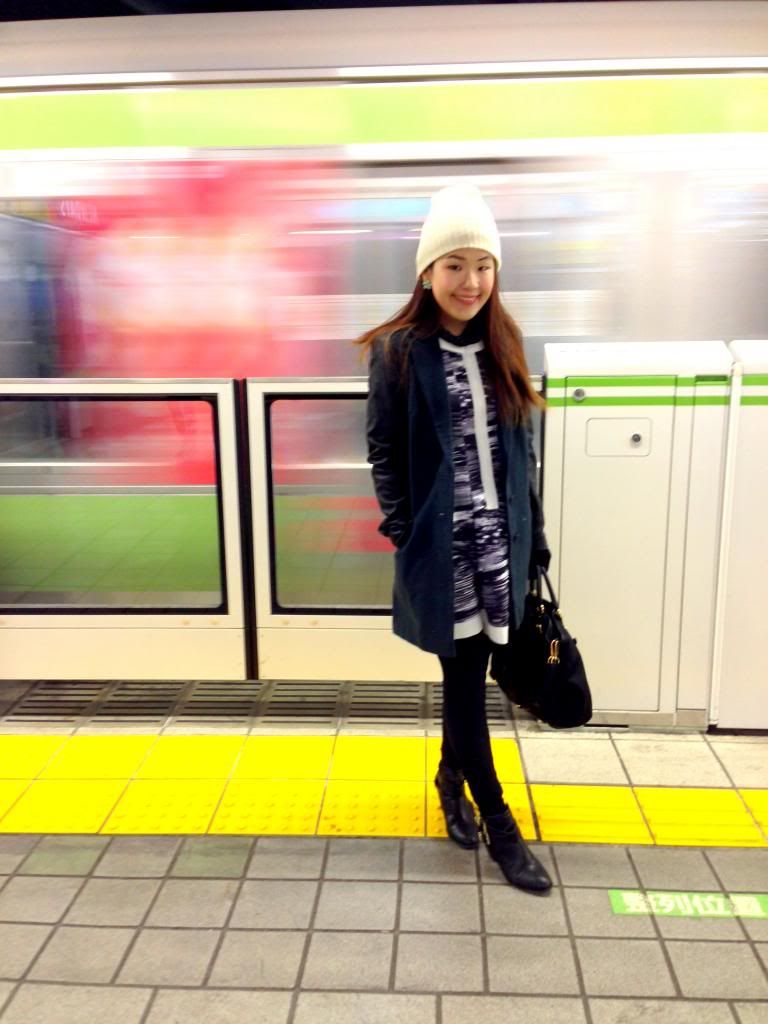 Yoyogi Park / Meij Shrine
Nearest train: JR Yamanote Line's Harajuku Station
Yoyogi Park is just 5 minutes from Harajuku Train Station and located next to Meiji Shrine! It was a scenic walk, passing by locals & tourists and stopping for shots.
My favourite shot of us during the trip, the photographer is really amazing!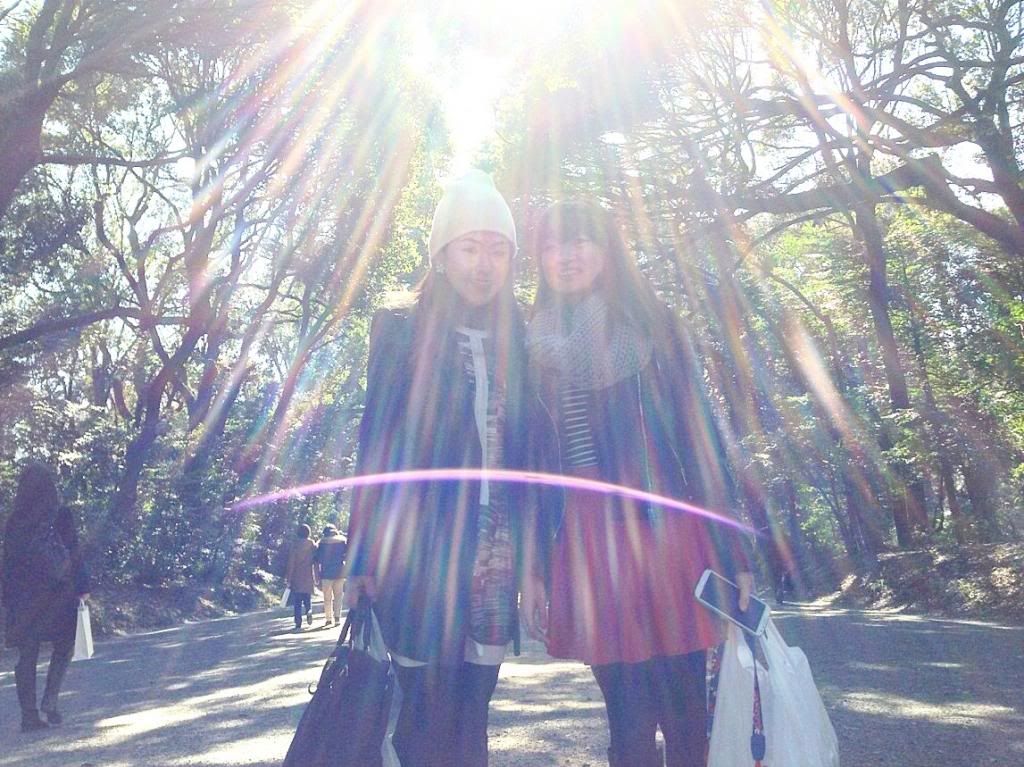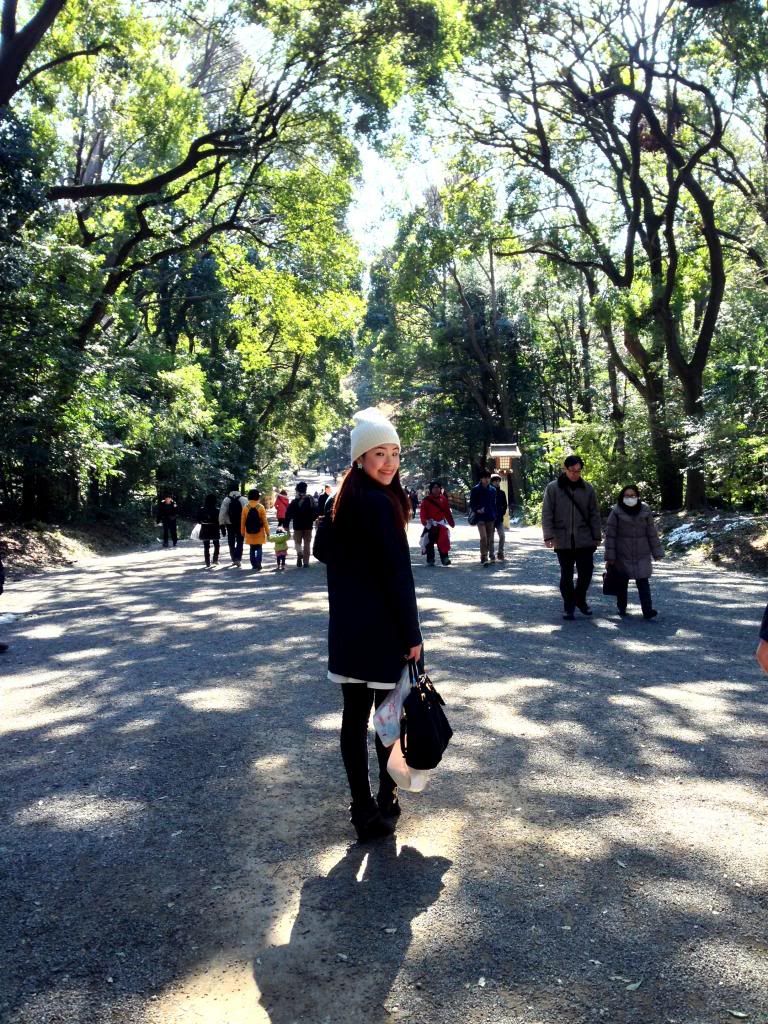 At the Meiji shrine.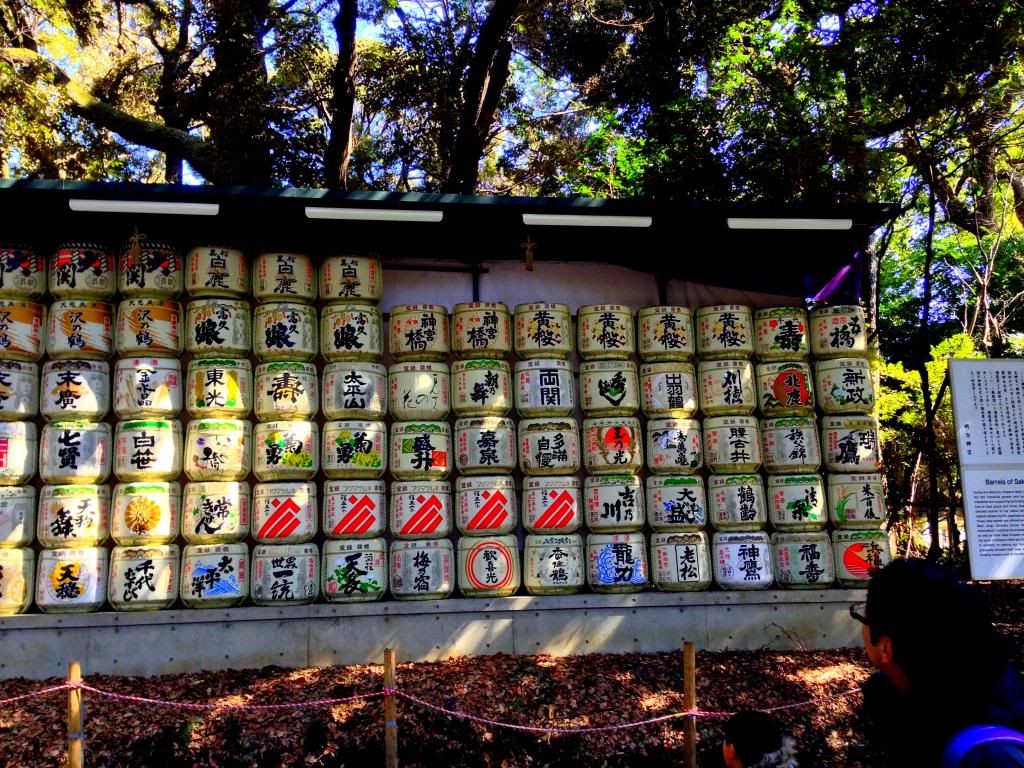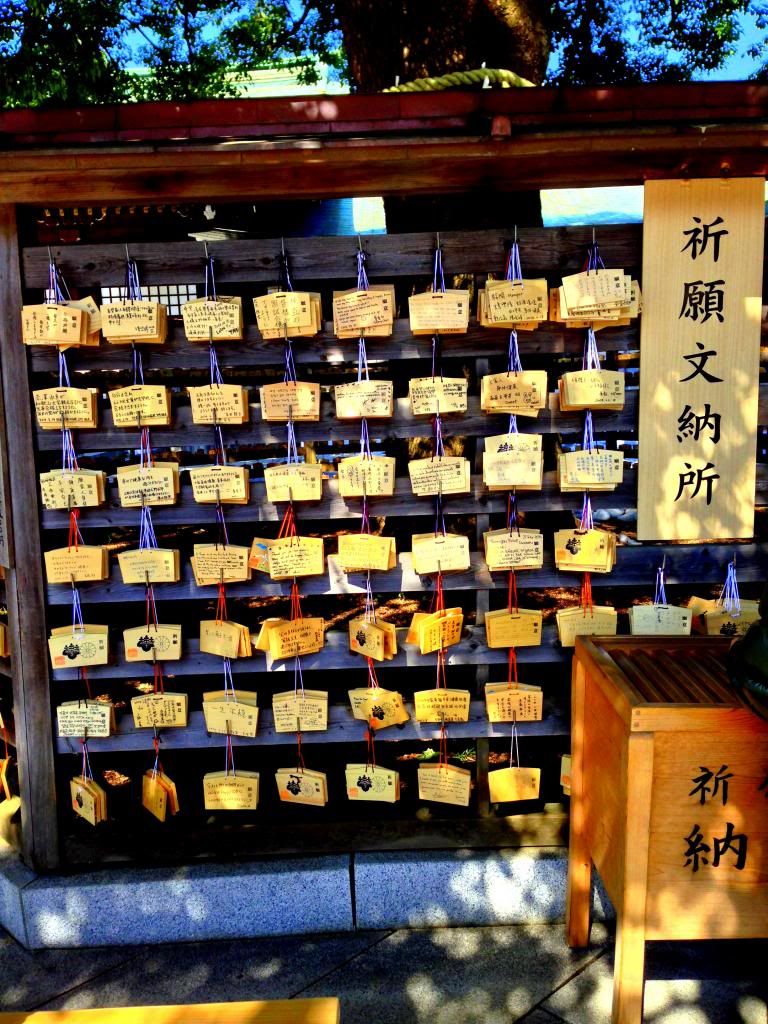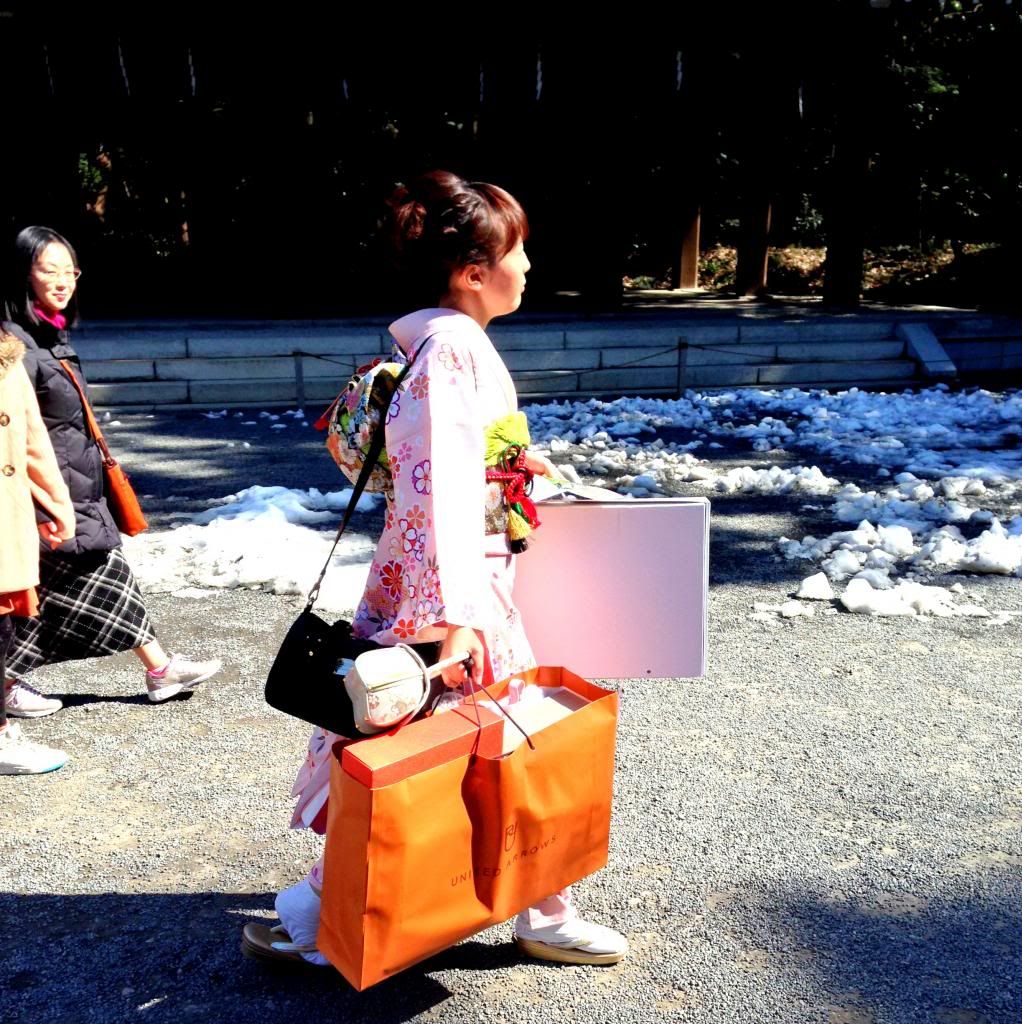 Witnessed a lovely Japanese couple getting married and it's a romantic but serious business. They were clad in their local costumes while holding a red umbrella doing their walks around the temple looking stern.
Finally at Yoyogi Park all ready to start our mini picnic, we were practically starving from all the walking. The sun was up but the weather was still cold. There are stalls outside Yoyogi Park selling street food as well and we got a couple of hot piping snacks. WHACK!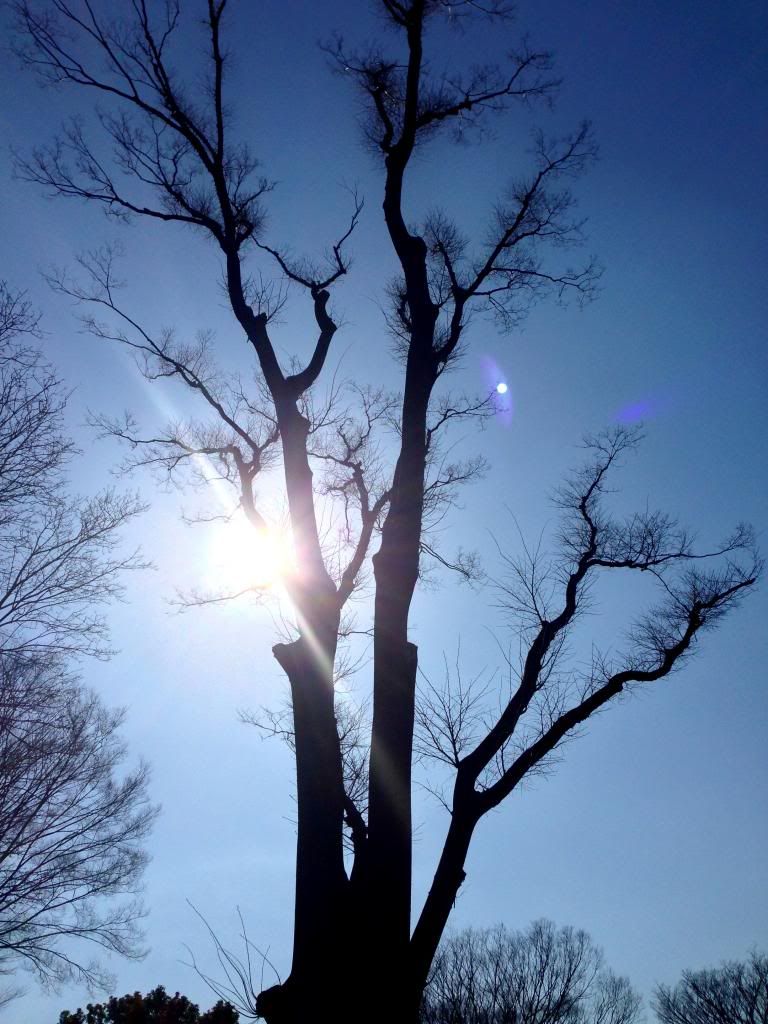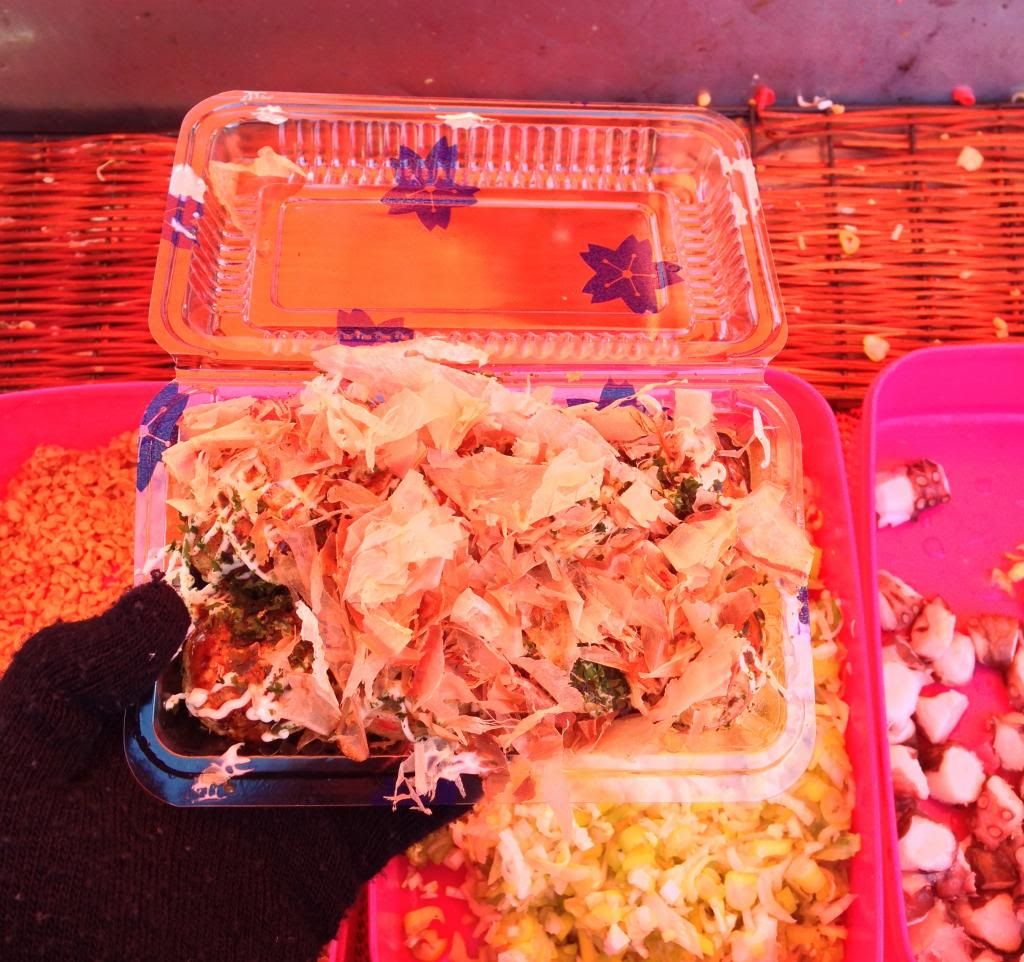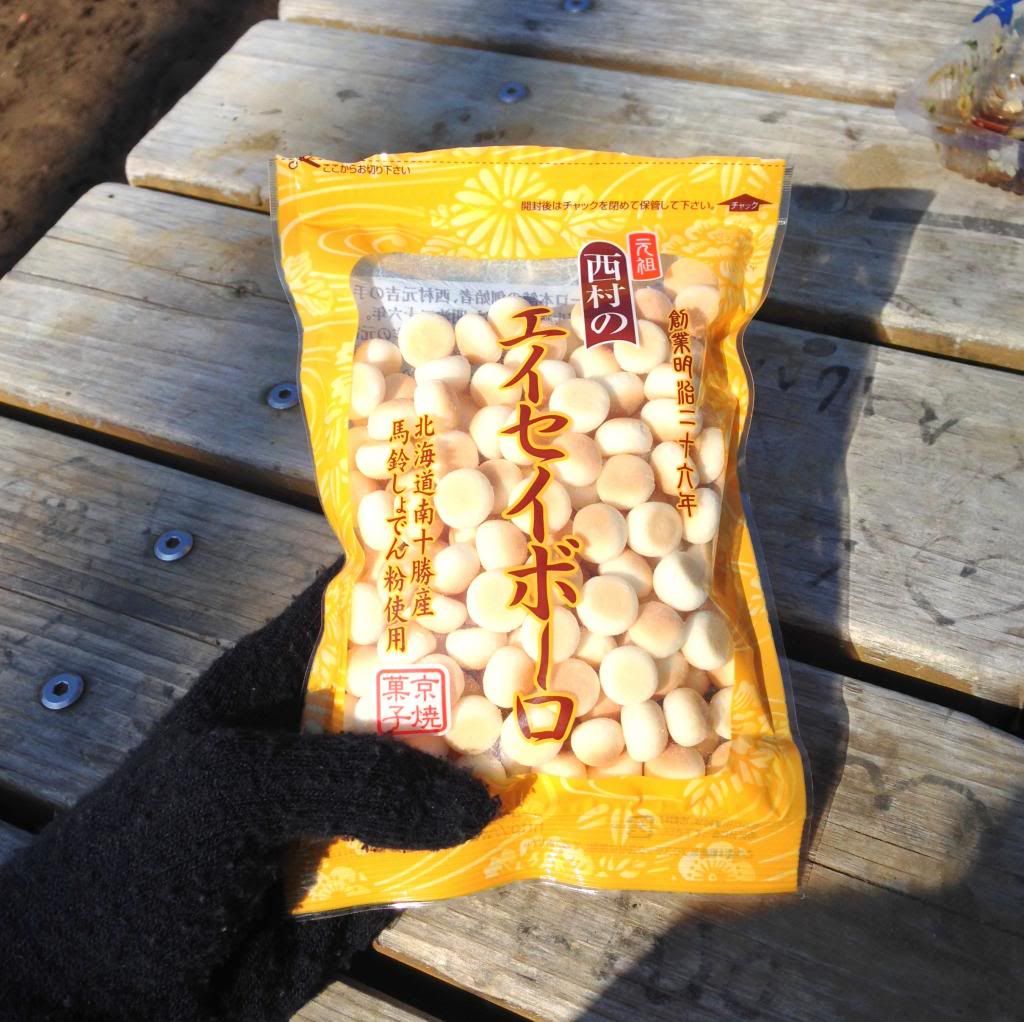 Snow on the feet.
Seeing the world from another perspective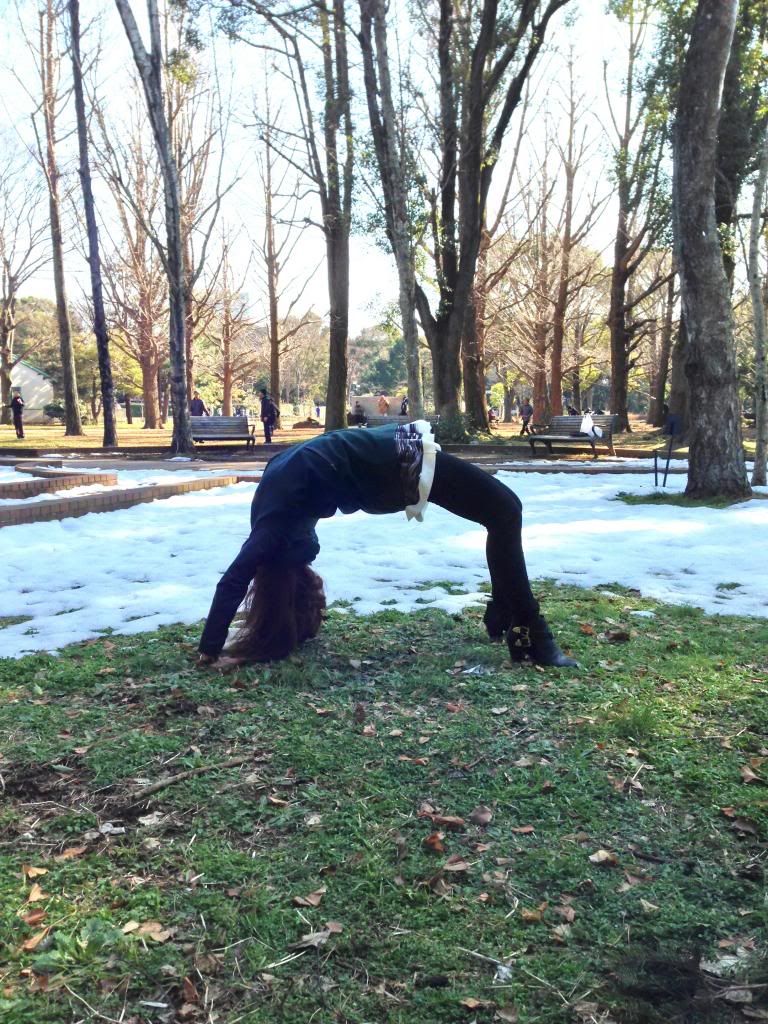 Next up was Harajuku, another must-visit in Tokyo for its extreme teenage cultures and fashion style. Takeshita Dori was lined by many trendy fashion boutiques patronized by fashion-forward teens. And also, the crepes stands that were around Harajuku - MUST EAT!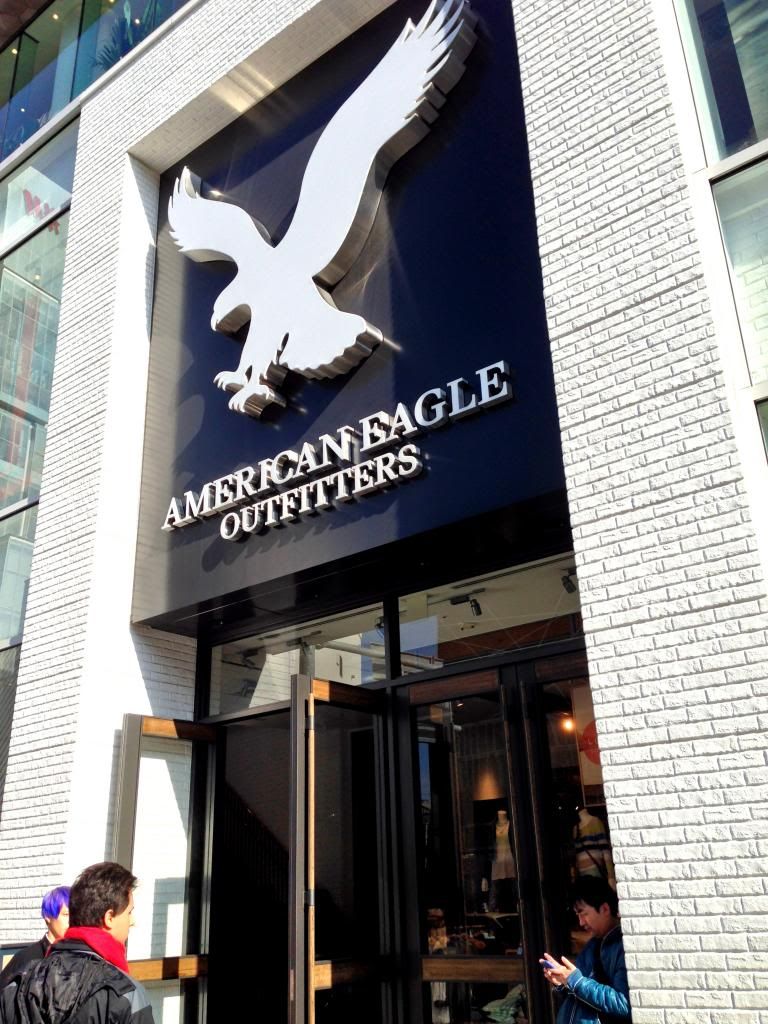 The four storeys Daiso at SGD1.20 per item - must visit!
THE CREPES.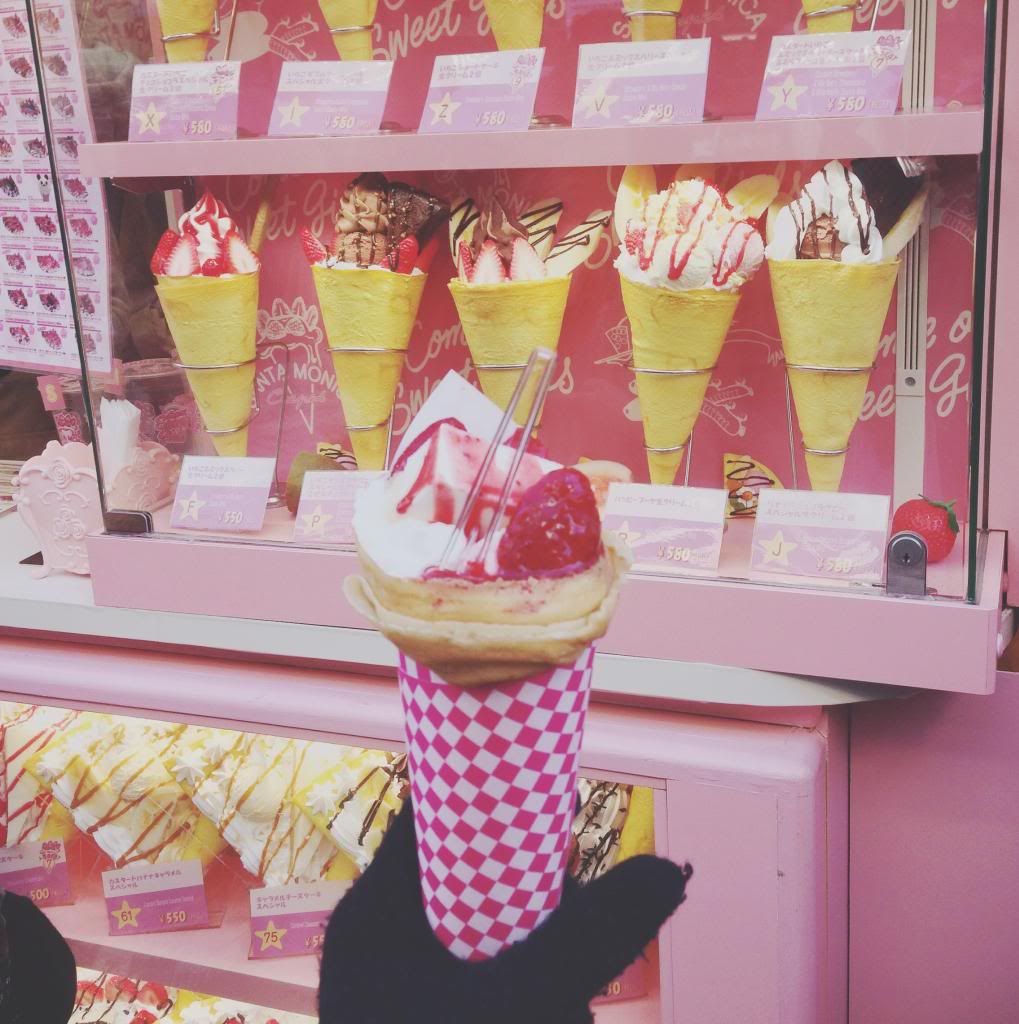 Calbee
1-16-8 Jingumae, Shibuya-ku, Tokyo
All thanks to Kat for locating CALBEE that offers the freshest potato crisps served straight from the flyer. They sell limited-edition regional crisps from everywhere as well, with tons of toppings like cheese, sour cream and chocolate!
Chips with a view of the cosplay shop opposite!
Fresh blooms.