A late post on
Run For Cover 2014 - Singapore's first 24 hours Team Treadmill Challenge
which was held over a span of two months (May & June).
It's definitely one of the most interesting runs I've ever participated in awhile, where the final top ten teams will take turns to run on the treadmill for 24 hours. For every 30km clocked, Mount Elizabeth Hospital will sponsor a free eye cataract surgery for the needy! Run for a good cause, why not? There are other races with good causes such as Yellow Ribbon Run and Singtel Run for Cancer which made running even more meaningful.
Headed to East Coast Park that morning with my other team mates from
RD4FUN,
who were all from
Running Department
. I've always loved running on my own for the last few years (anti-social just like that) but running with a like-minded and passionate community can make running more fun and motivating! There's weekly sessions organised every week and anyone is welcome to join!

That morning was also two weeks after our wedding as well and the husband (starting to get used to this term) headed down with me at 6am while fulfilling his wedding vow on "support her in all her races" haha). We were greeted by the lovely sunrise which started the weekend really well!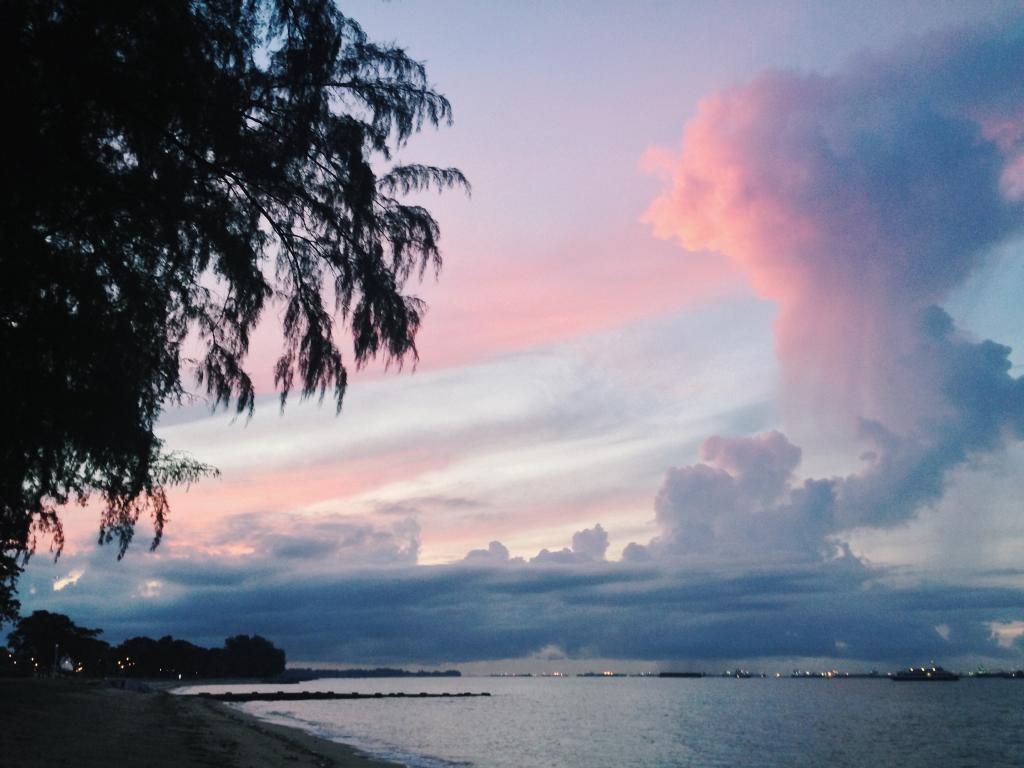 With the girls from the group in our neon green RD singlets.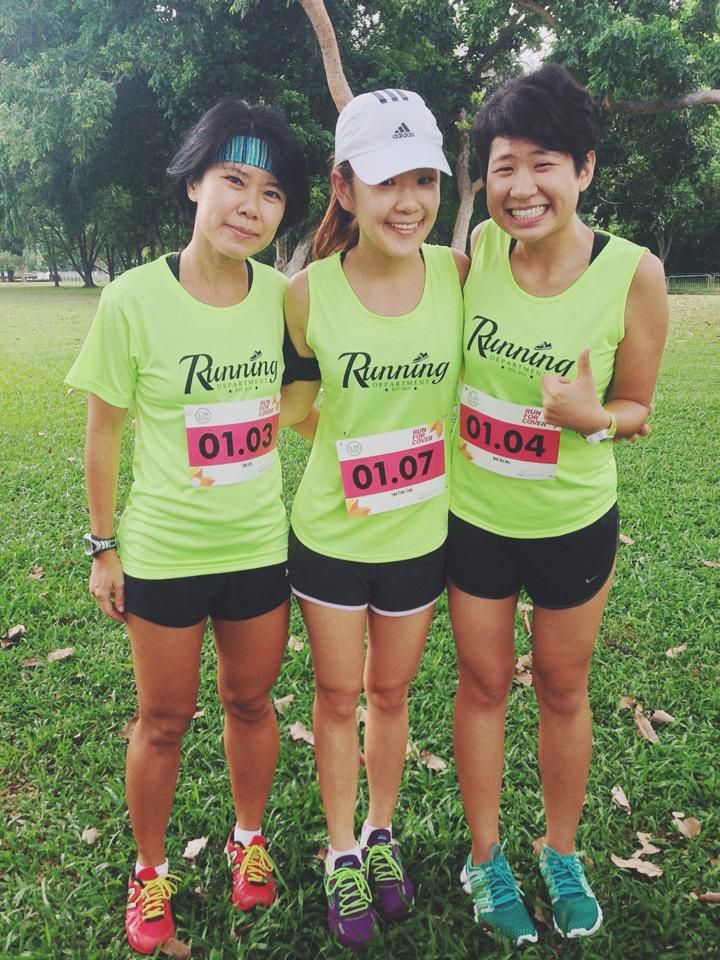 Hello husband!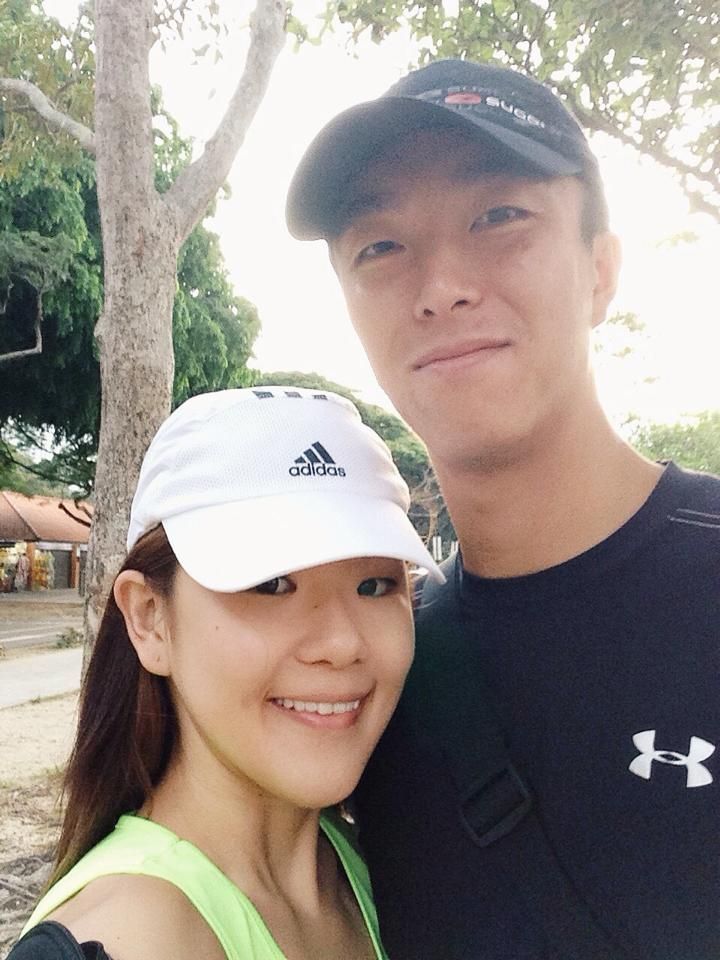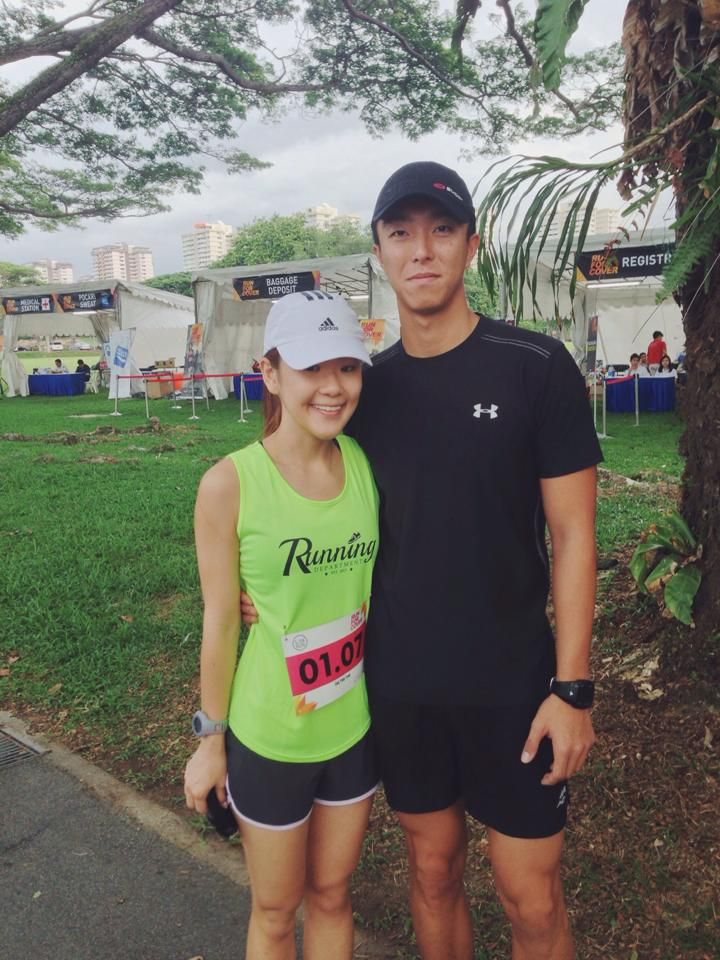 Thanks to the hubby for pacing me for the final lap before he joined his friends from Team Honour. Credits of pics to Pictureart, I really like this! :)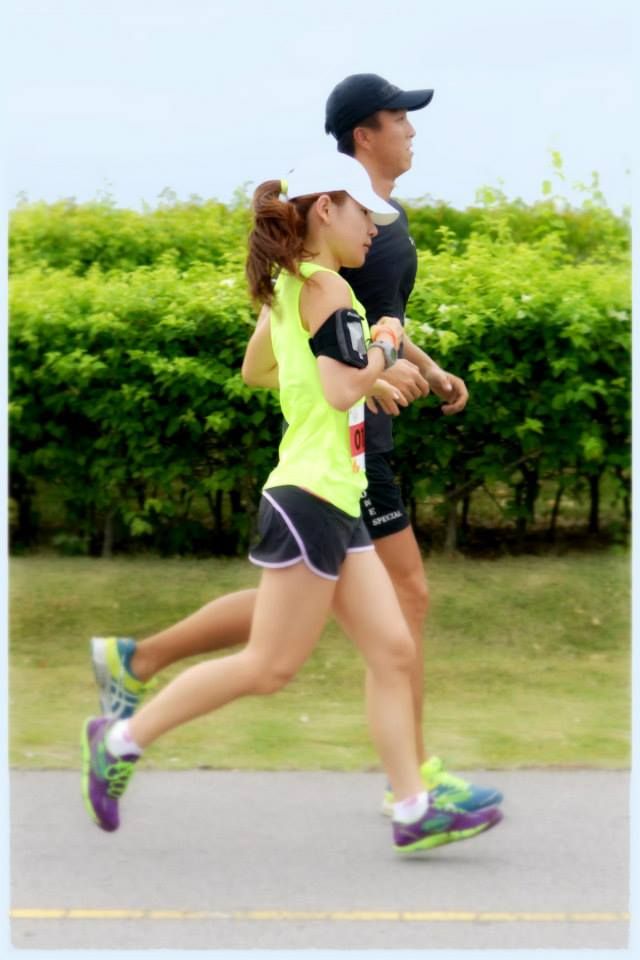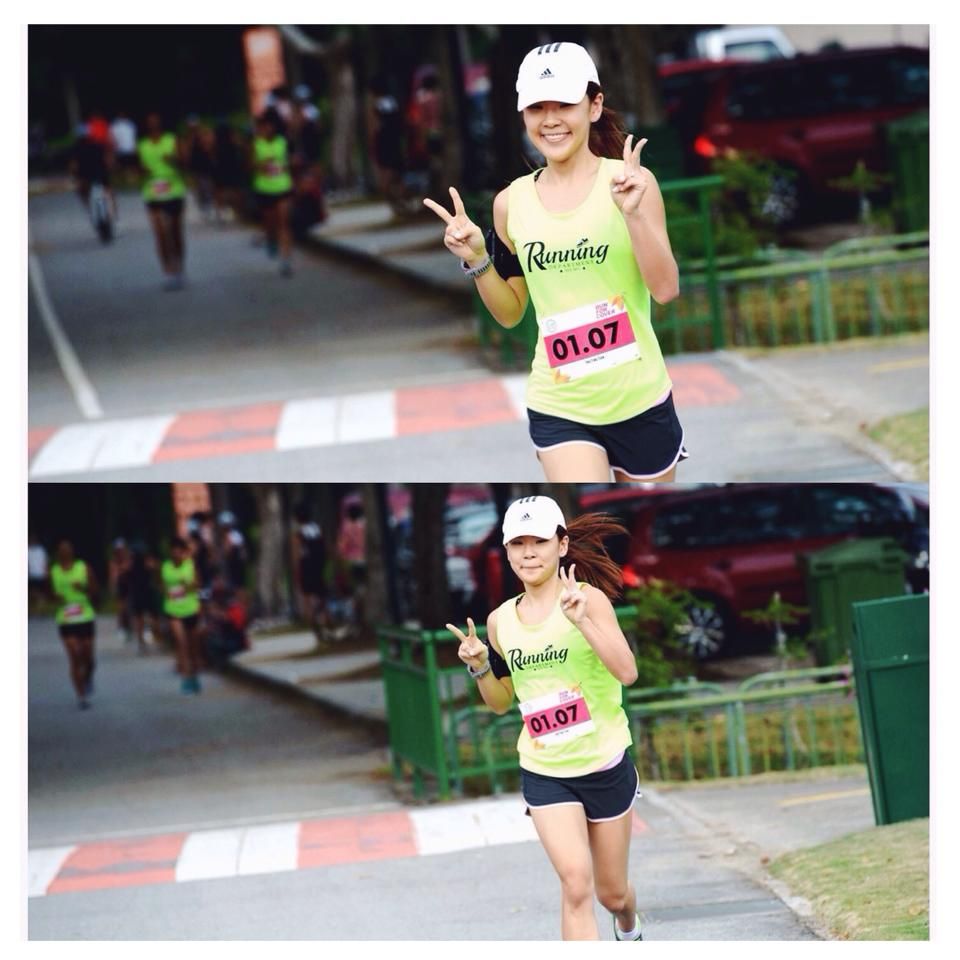 All four teams from RD made it to the next round in June whee. It's definitely good bonding with the team mates as well, running brings us together! :)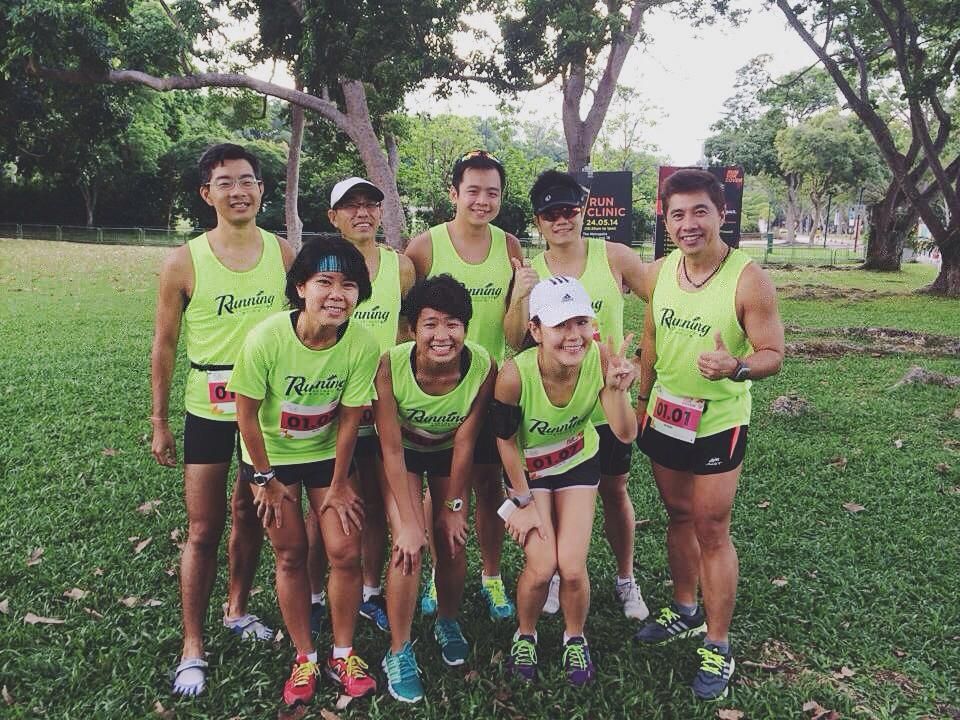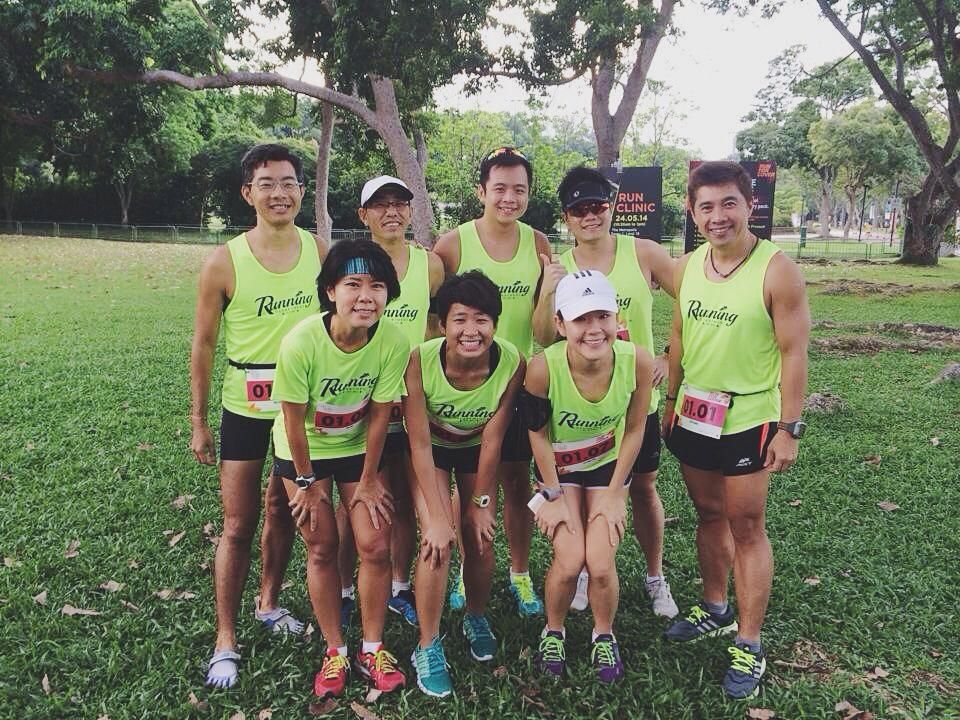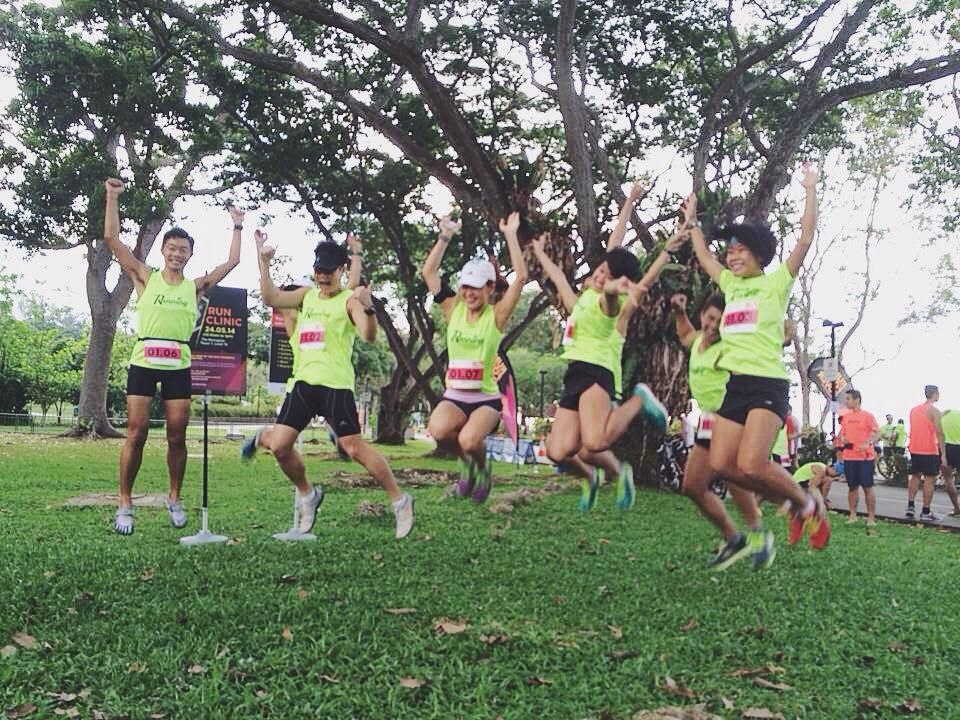 ---
Second Qualifiers
The second qualifiers was held at East Coast Park as well but this time round, we had to do 10km with several loops in the humid morning.
Our team was ranked 11th and didn't managed to make it into the Top 10 despite trying our best. However, the other three teams did well and all went into the FINALS!!! YAY!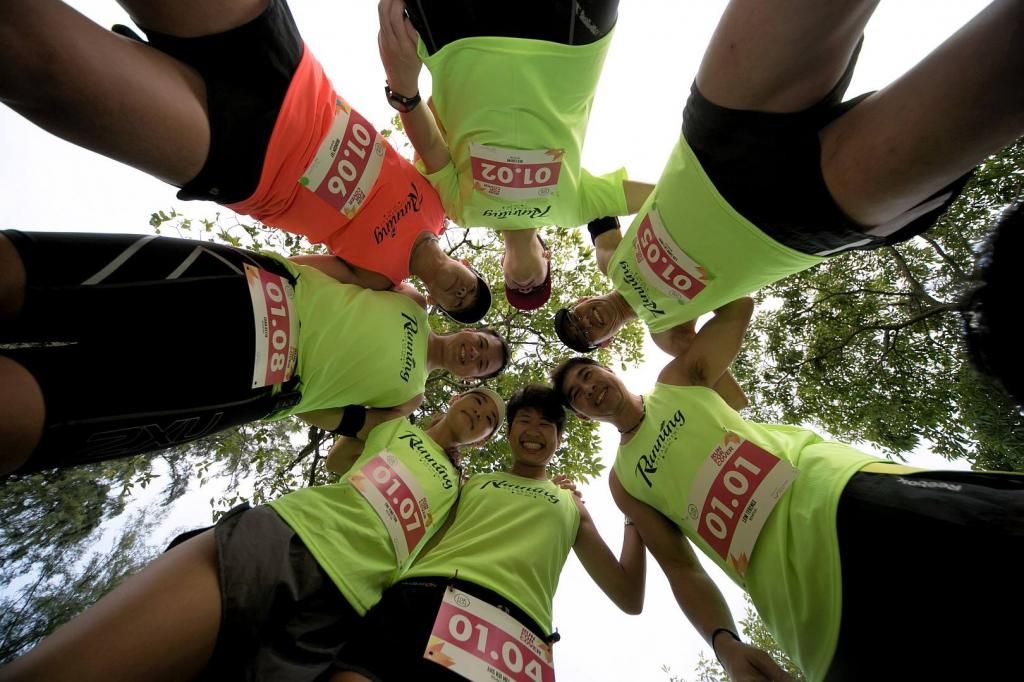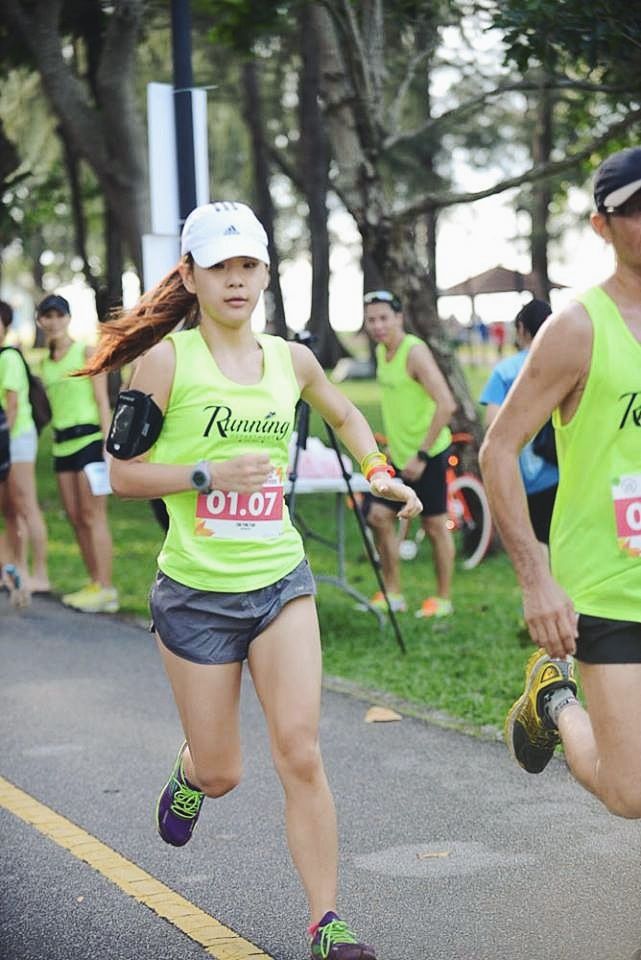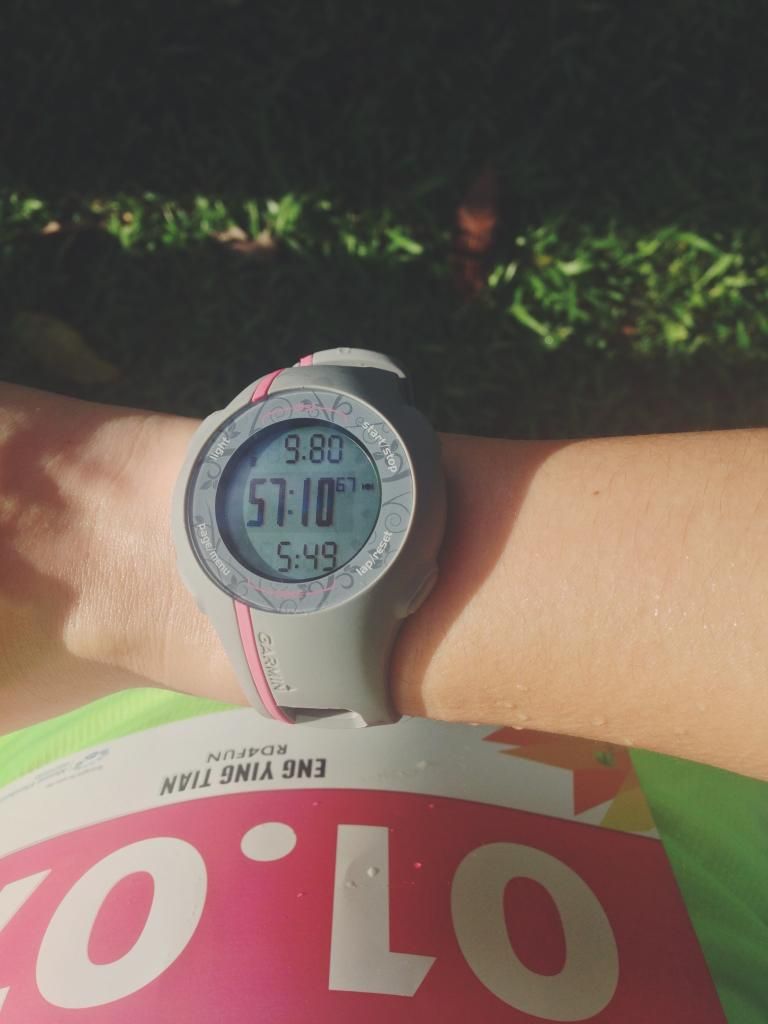 RD4FUN team picture!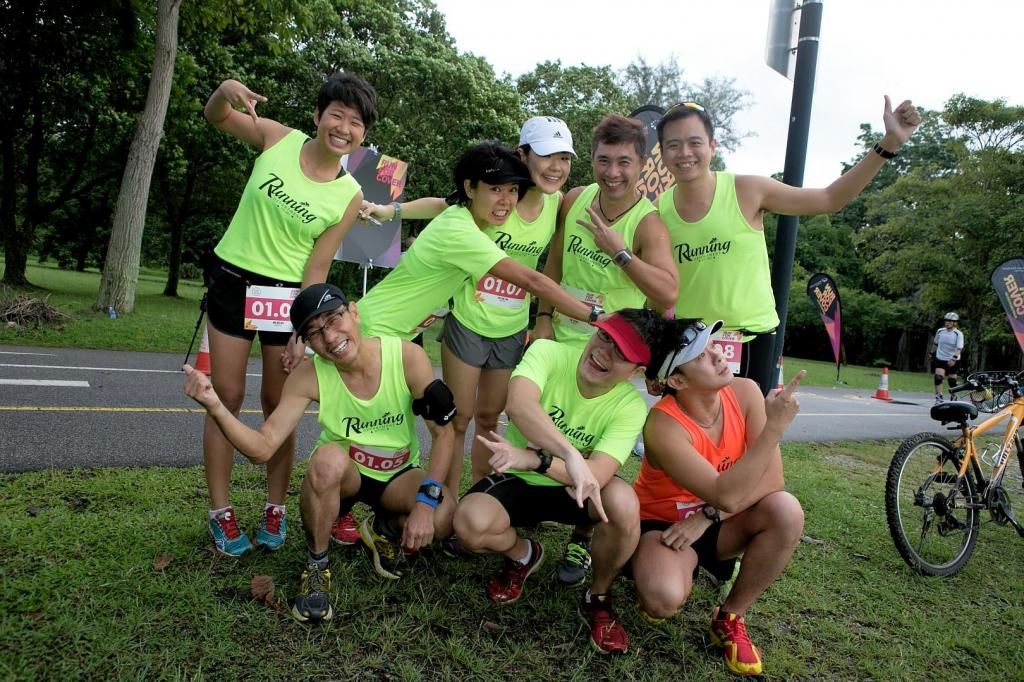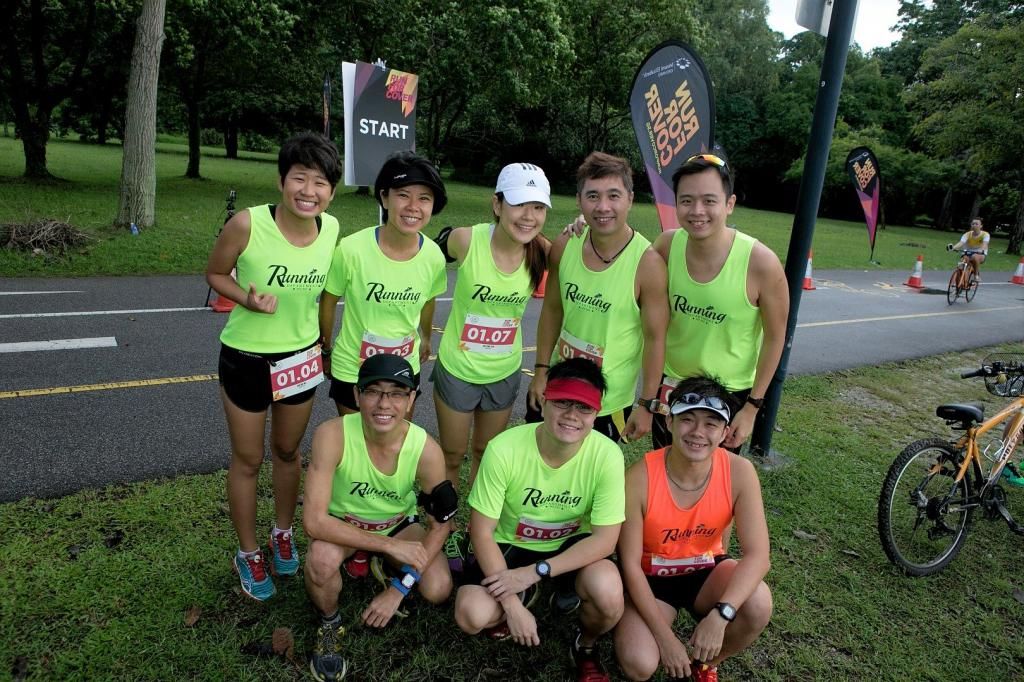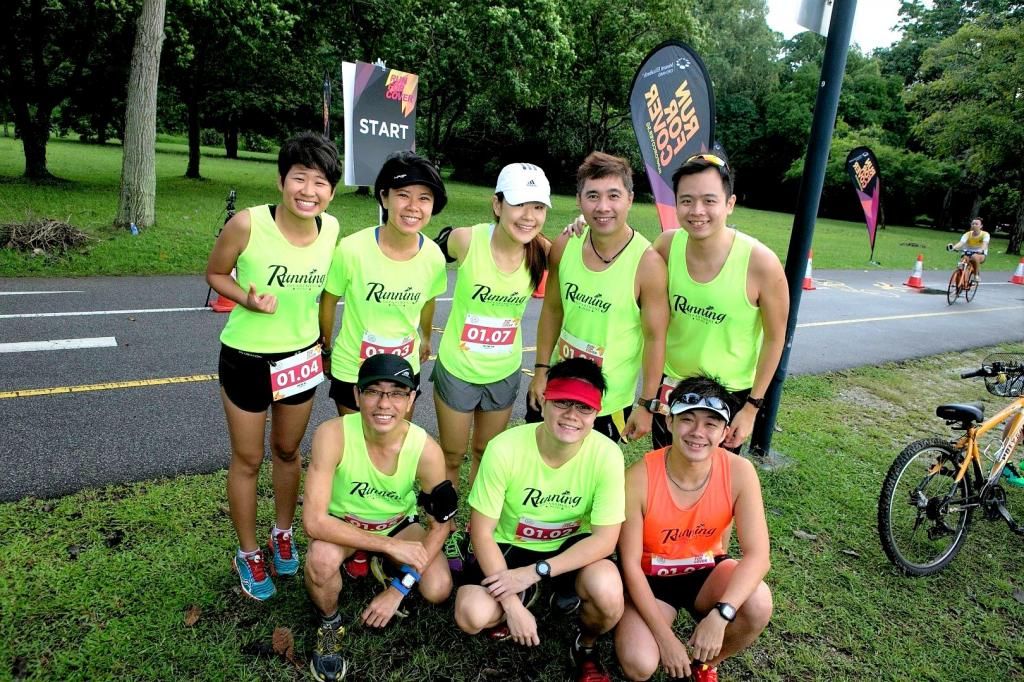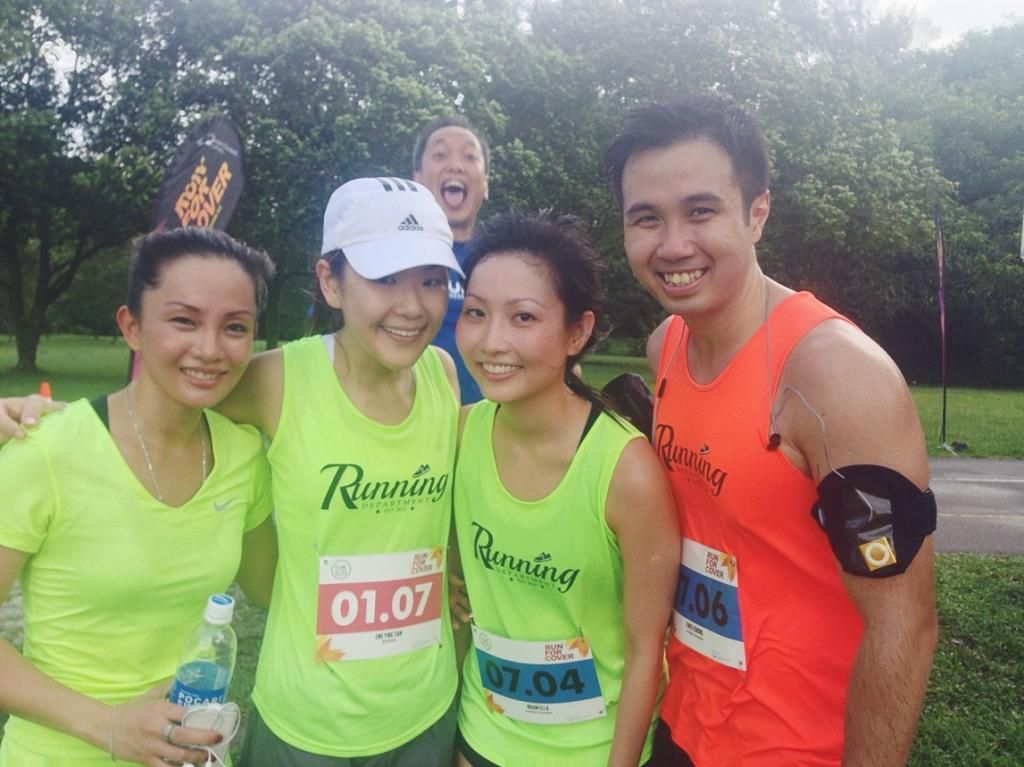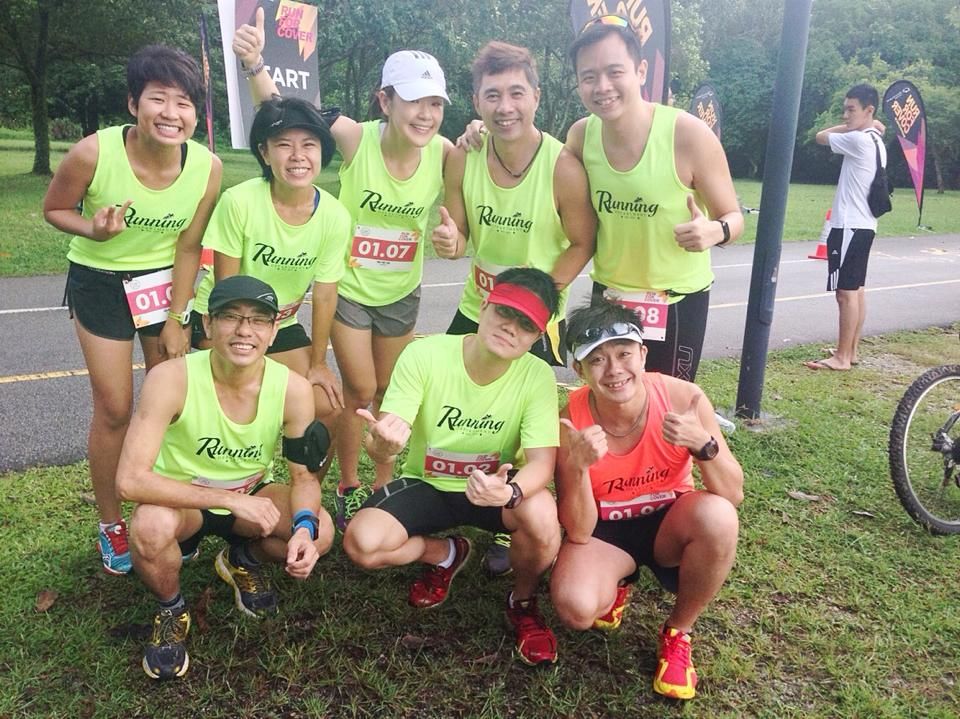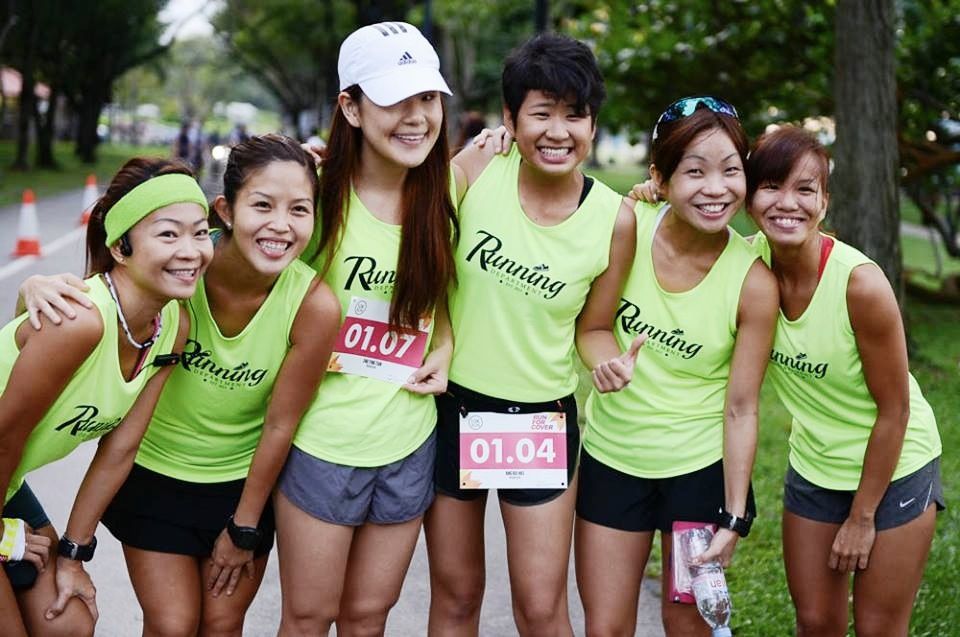 ---
Finals
Our team went down during the finals to support the other RD teams and was also invited to participate in the public treadmills to clock mileage for patients to get their free eye cataract surgery!
Full of respect for the top ten teams as it's no easy task for them to run on the treadmill in shifts especially when the enclosed area at Ngee Ann City can be pretty humid. Running on a treadmill can be really boring and it takes lots of hardwork and grit to pull through the night all for a good cause.
The supporters all ready to run on the public treadmill!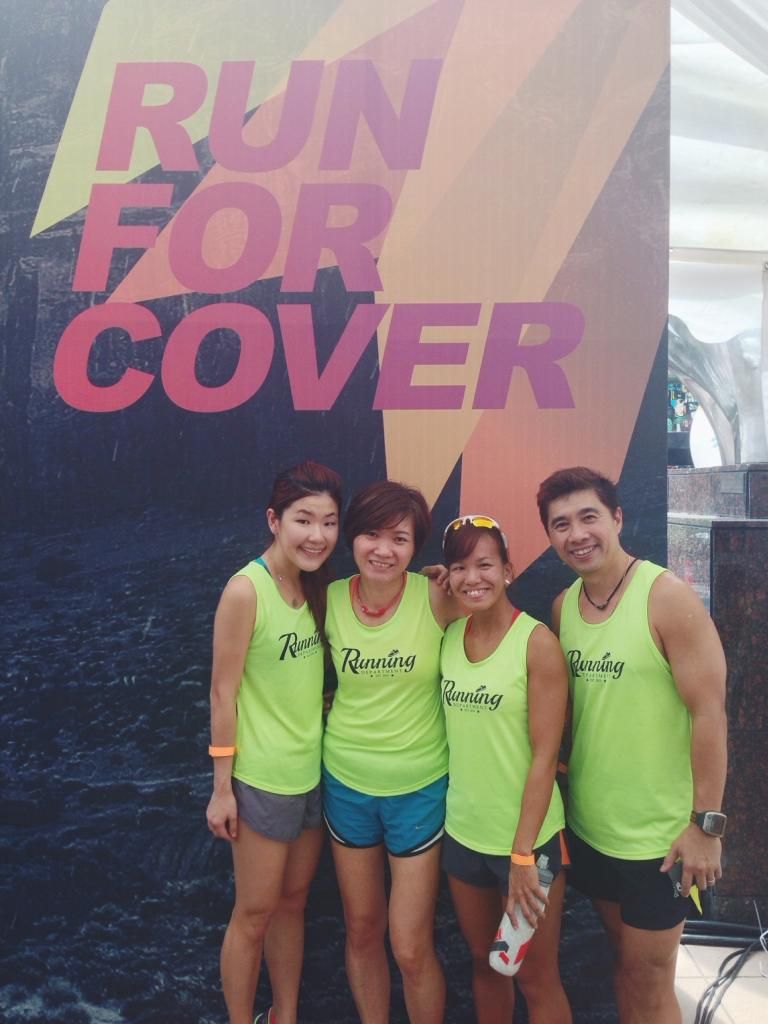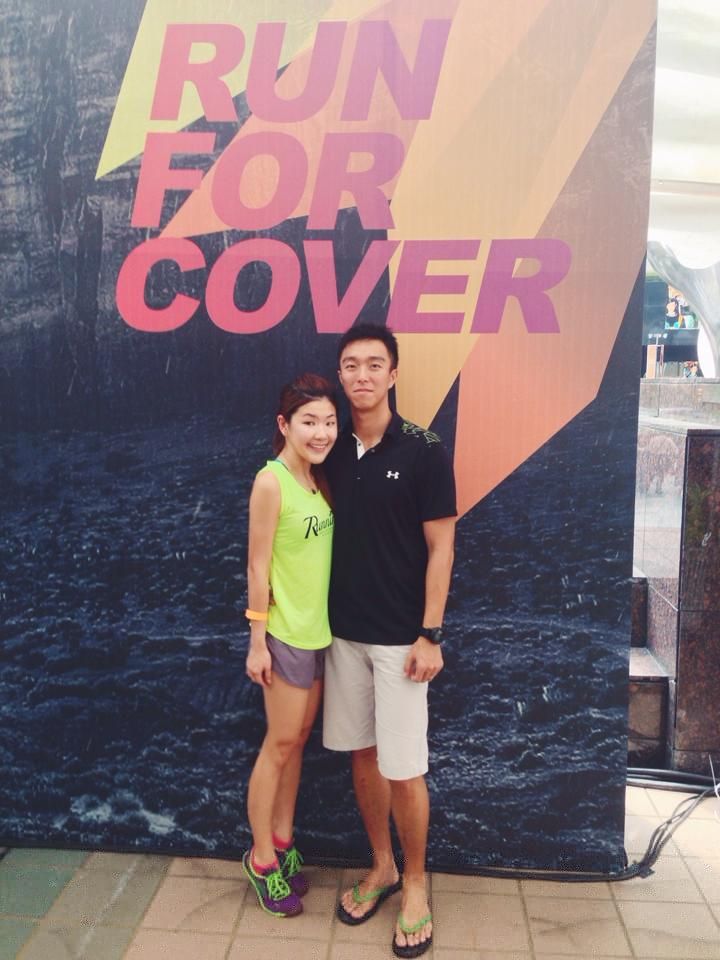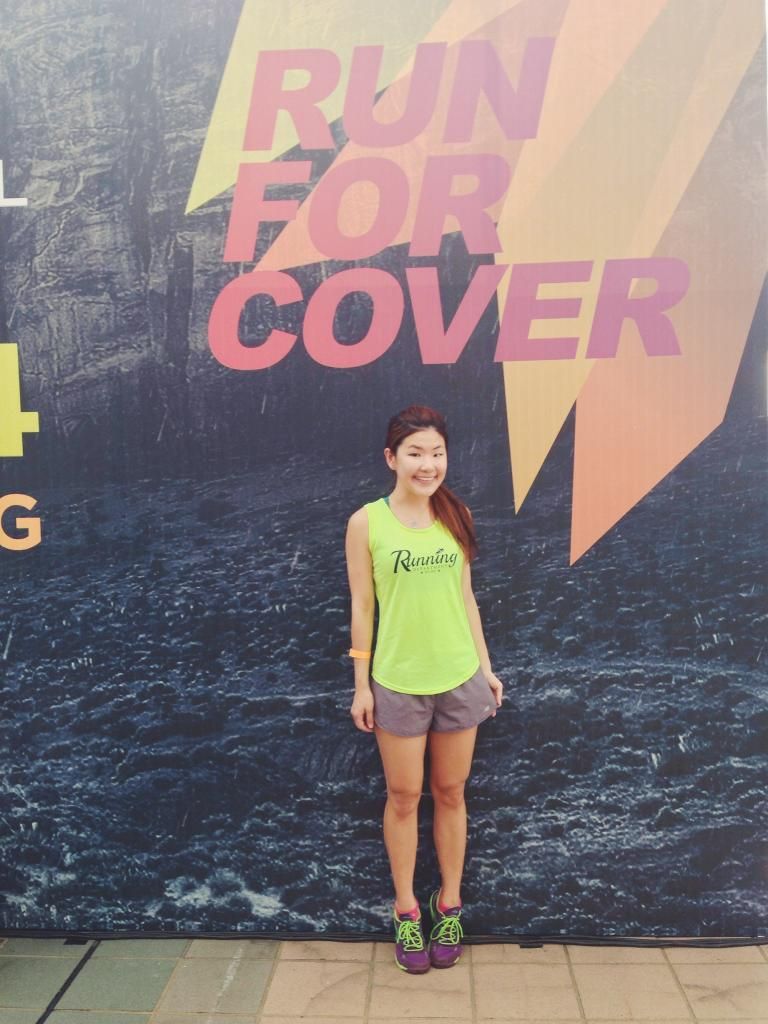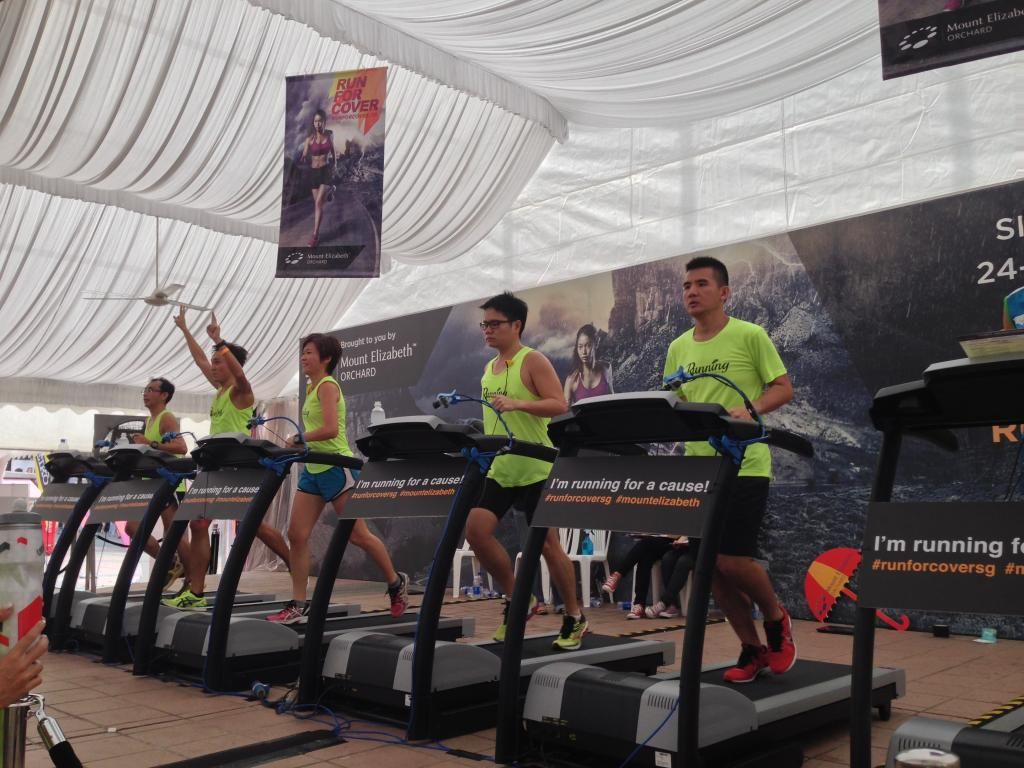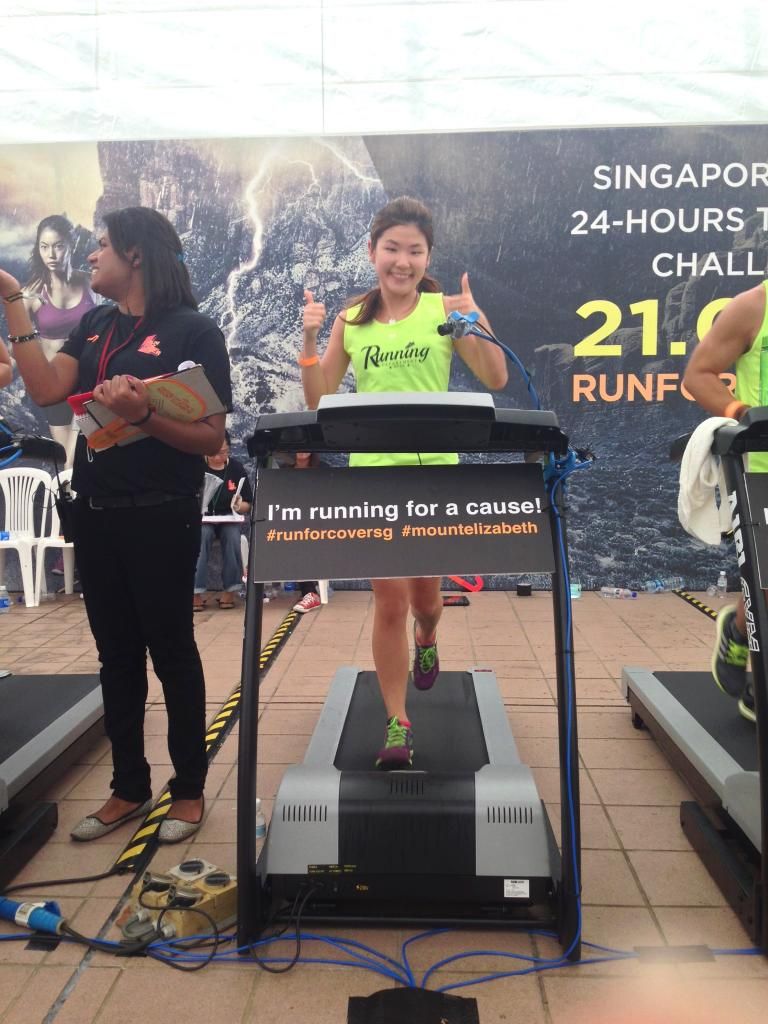 After a long 24 hours, the teams together with the public have clocked a total of 3,501.36km with a total of 117 surgeries being raised for the needy.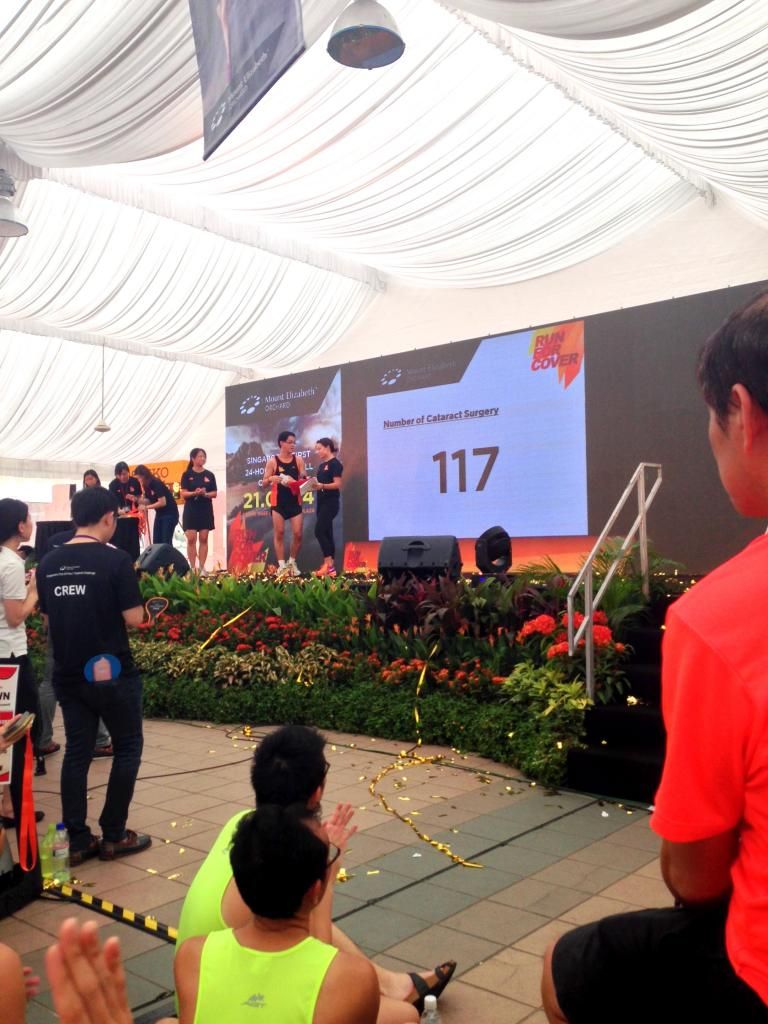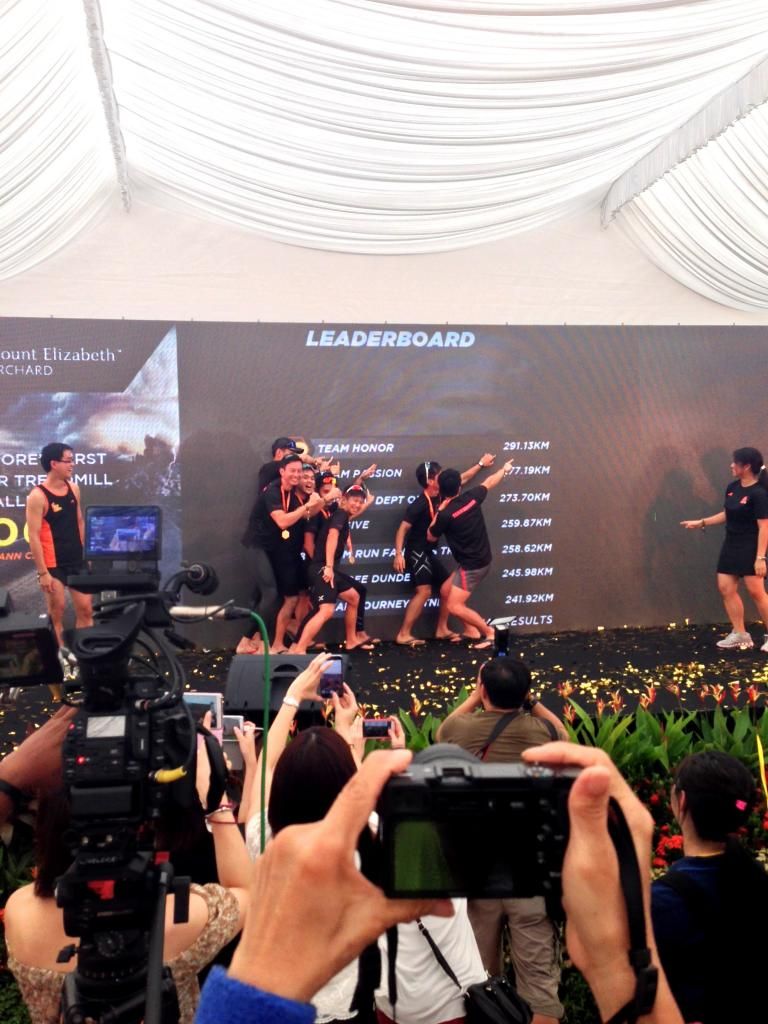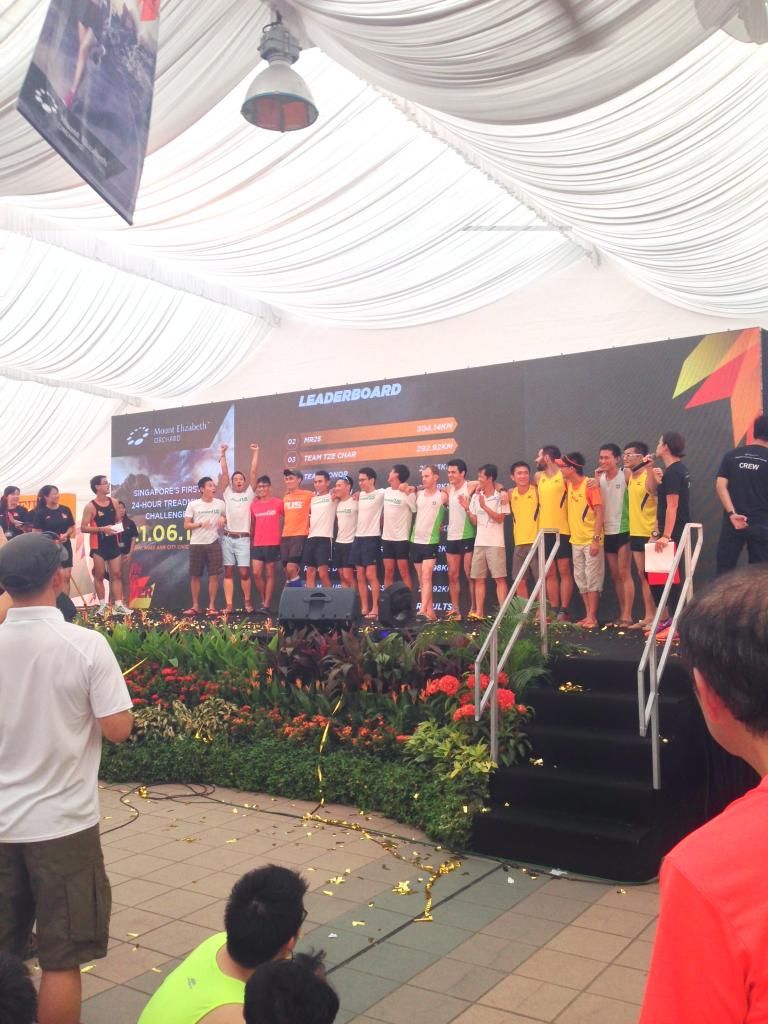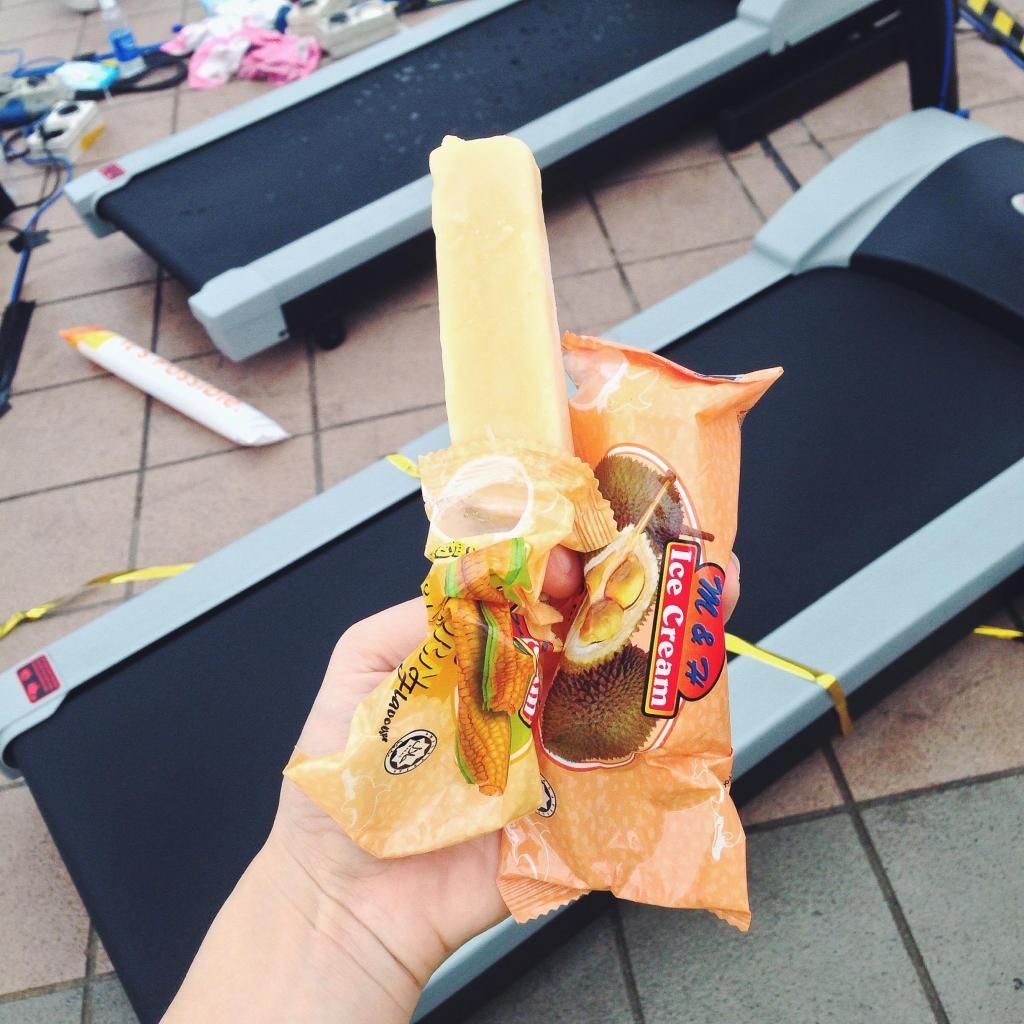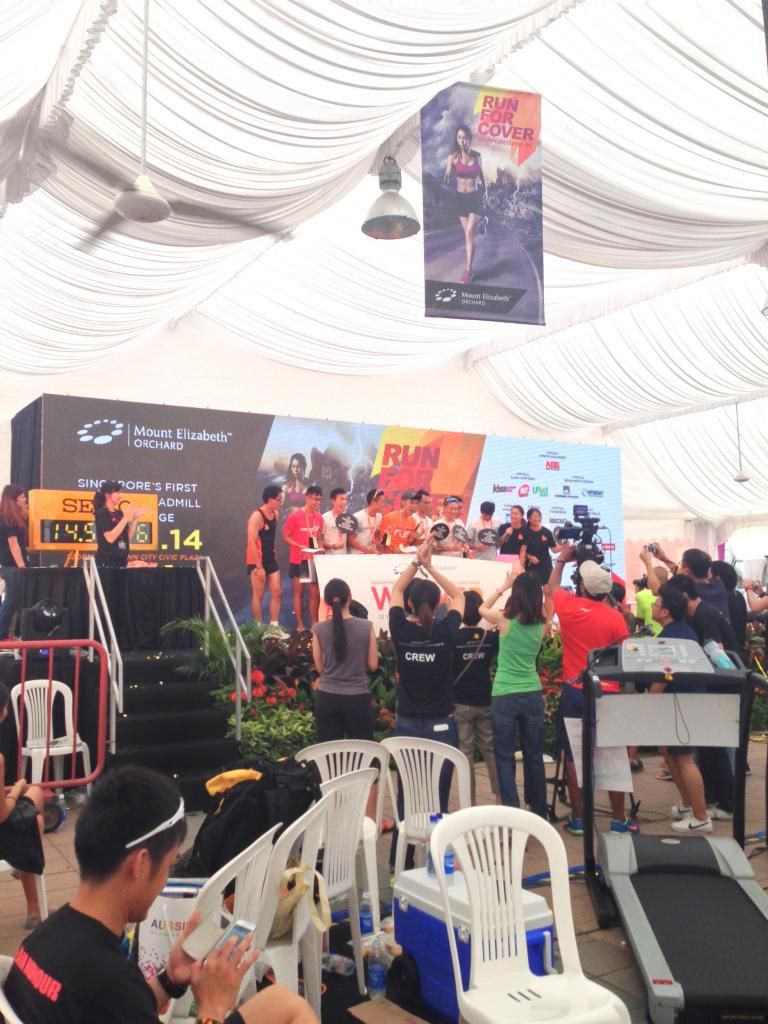 The RD family on stage!
Well done to all the amazing ten teams who have demonstrated their full team spirit all for a worthy cause!