It's back to the
Shape Run 2014
with the sister and girlfriends to paint the town pink that morning. An annual 10km that cannot be missed ever since it kick-started my running journey. Another year has flew just like that and yes, it's my 6th shape run!:>
Not sure if it's due to the change in organisers but honestly, the run was pretty badly organised this year (insufficient water point, lack of mobile toilets, unclear signage) as compared to their flawless records so far. Still, the company made up for it since I've already loved girls-only races! There's the "Me and Mini Me" category which was introduced for the first time. Would loved to join with my baby girl in future when I'm a mum haha!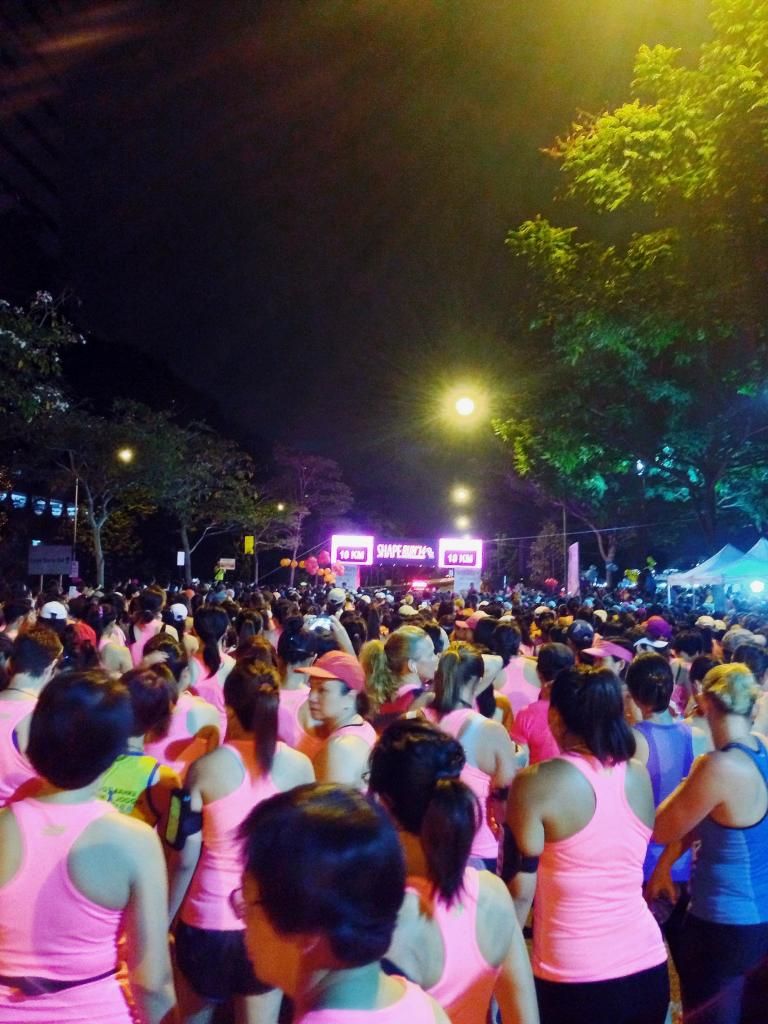 A pic with Makiko who was standing beside me. Knew her from the last Tokyo run and she has been such a wonderful host! :)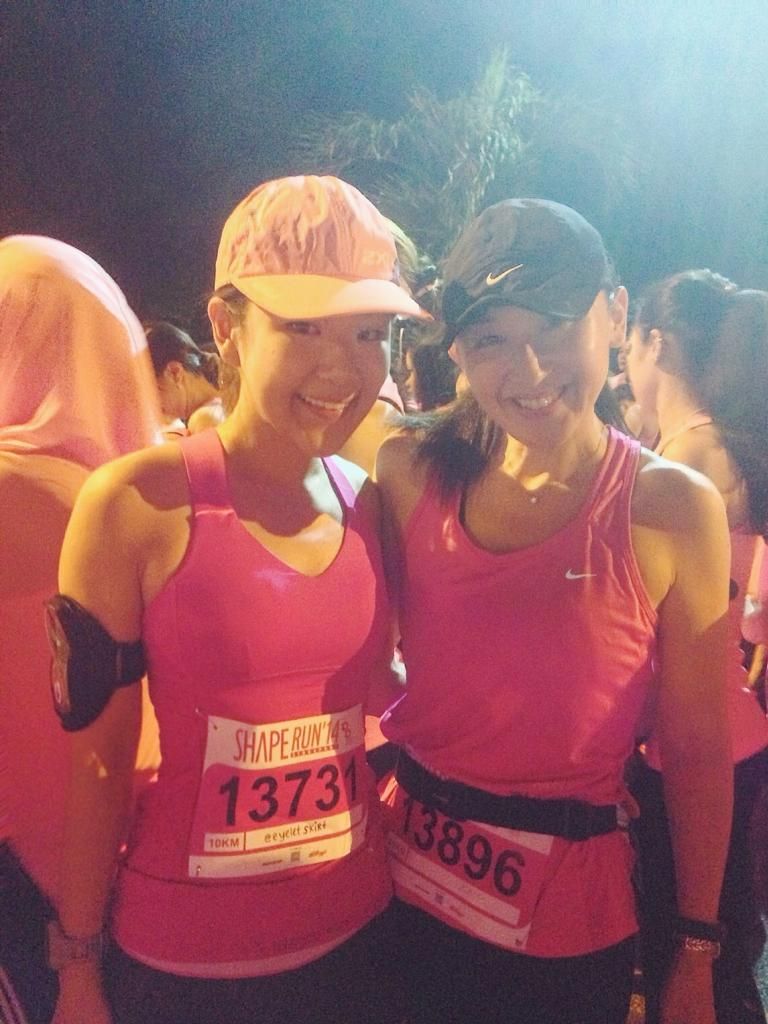 The True Fitness instructors and lively MC got everyone psyched up and in the mood before the official flag-offs for both the 10km and 5km categories.
I thought the pacers were pretty awesome as they provided the runners with encouragement and cheers during the loopy route. One thing to note was that all pacers are in accordance to gun time so for ladies who wish to follow them, it's best to go as near to the starting point as possible.
My watch went hay-wire before the race so it was another race I had to run based on "feel". It was a good thing as all I had to do was to enjoy the race and took it easy especially after the GE public run the day before. One thing that I didn't like was the loopy route and narrow paths which were evident in most of the Shape races. Still, it's a happy feeling sweating with the other ladies towards the finishing line!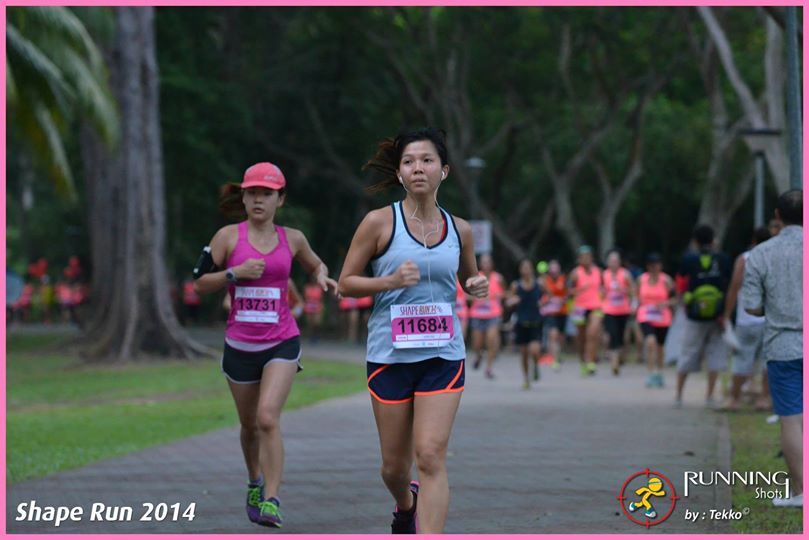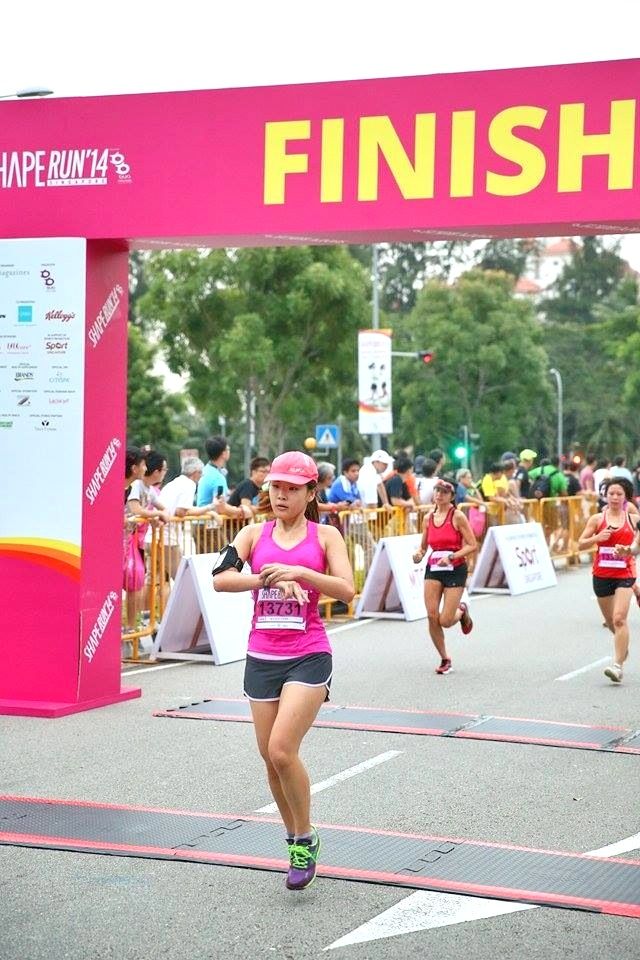 Crossed the finishing line in
0:55:05 minutes
which was a 1m 30 sec improvement from last year. Happy to get this unexpected personal best since I do not have a watch nor music with me! :)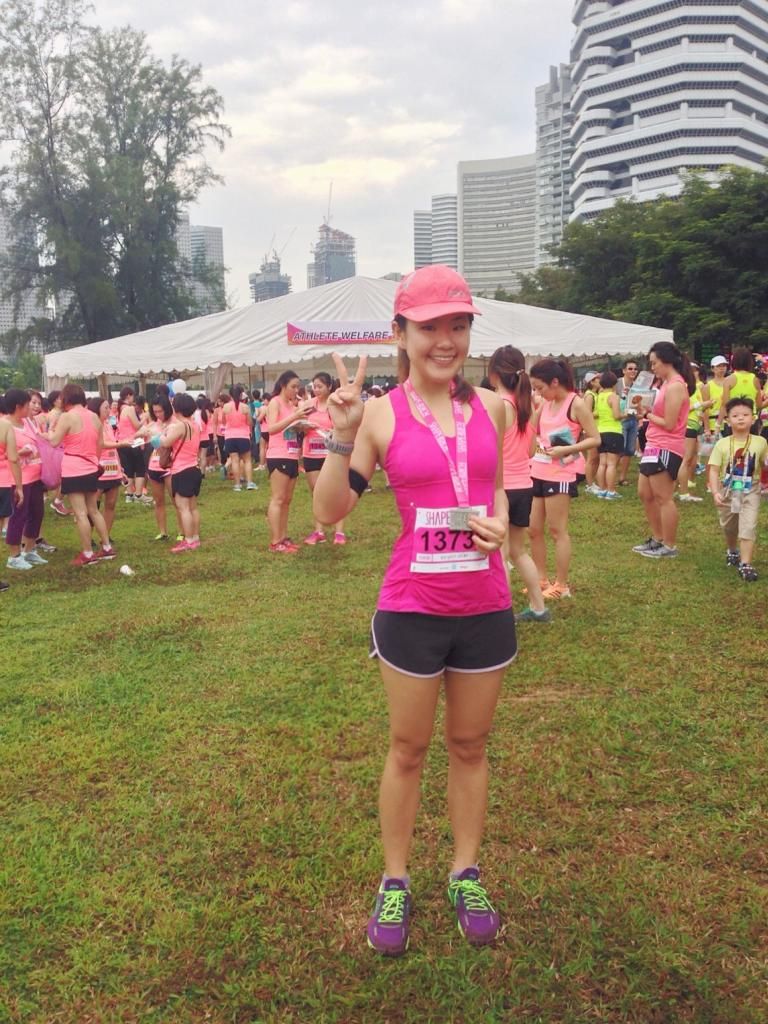 Pictures with the girls at the finishing line! ;)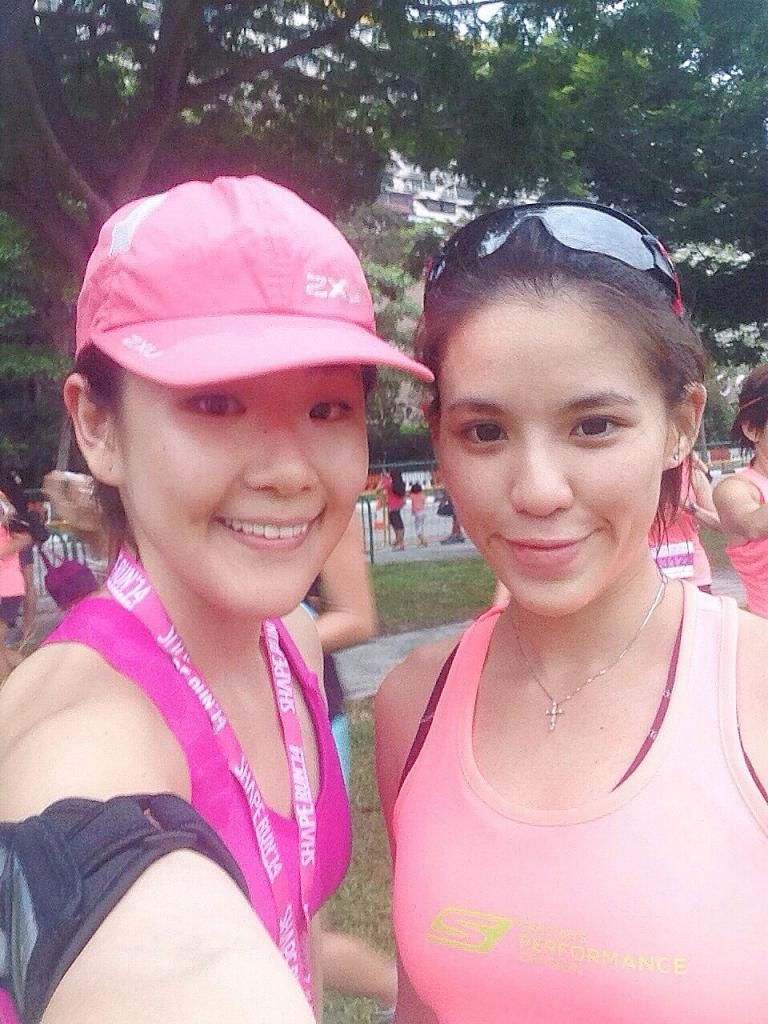 The RD ladies!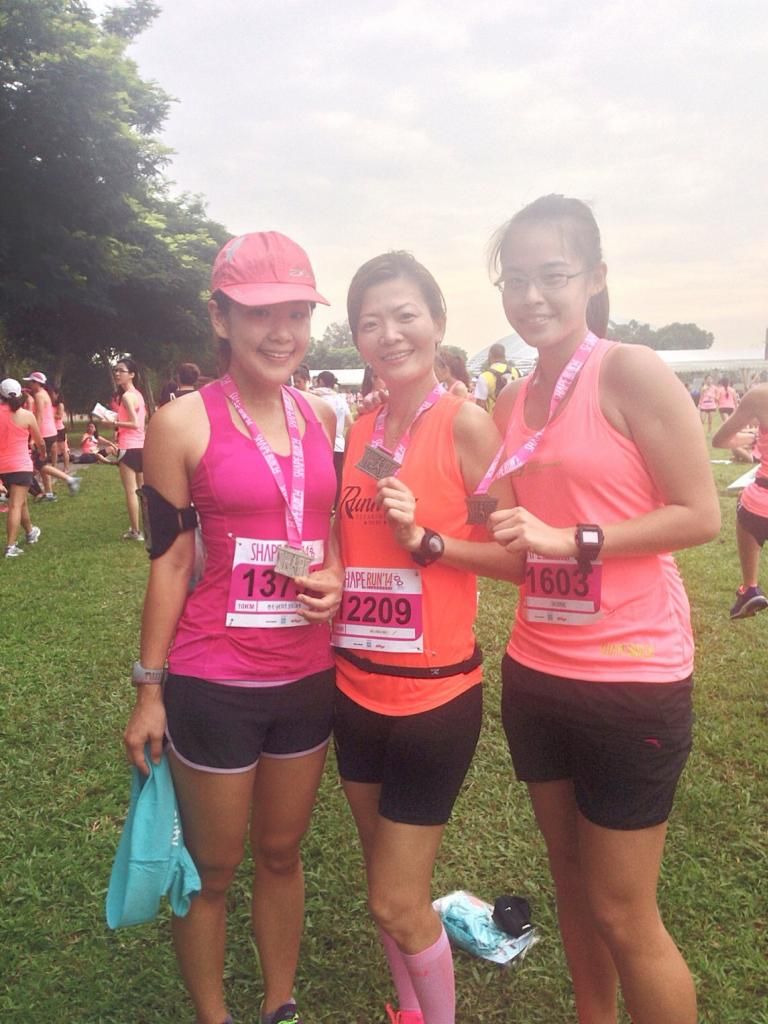 Knitties with Sher! :)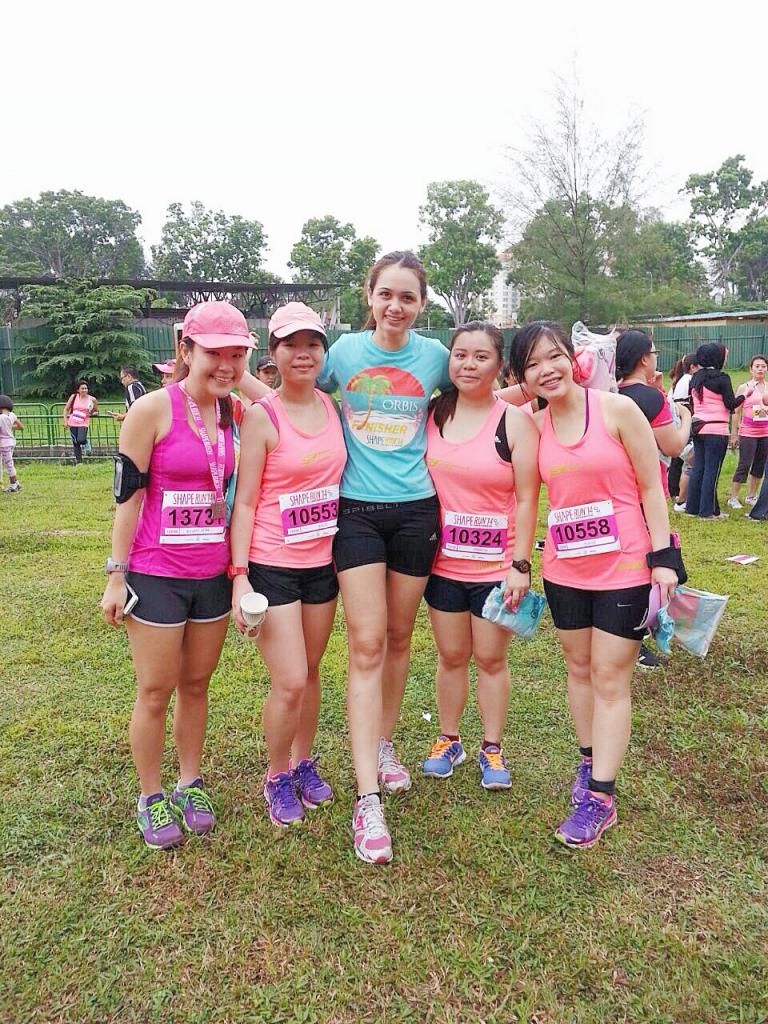 & happy selfies!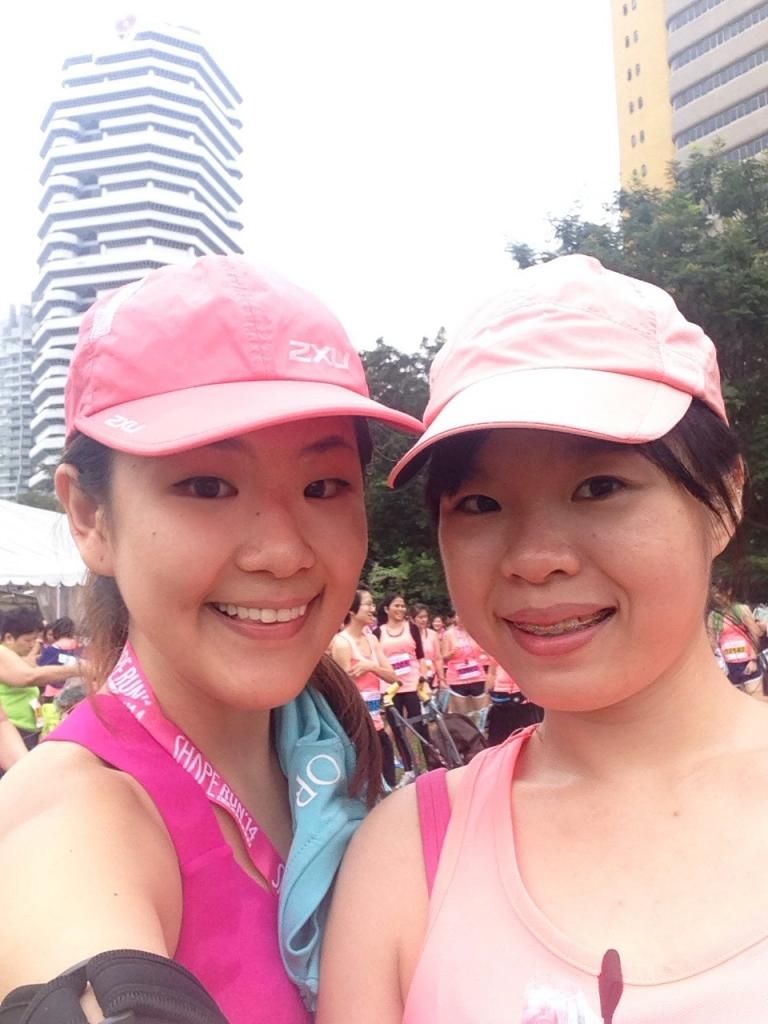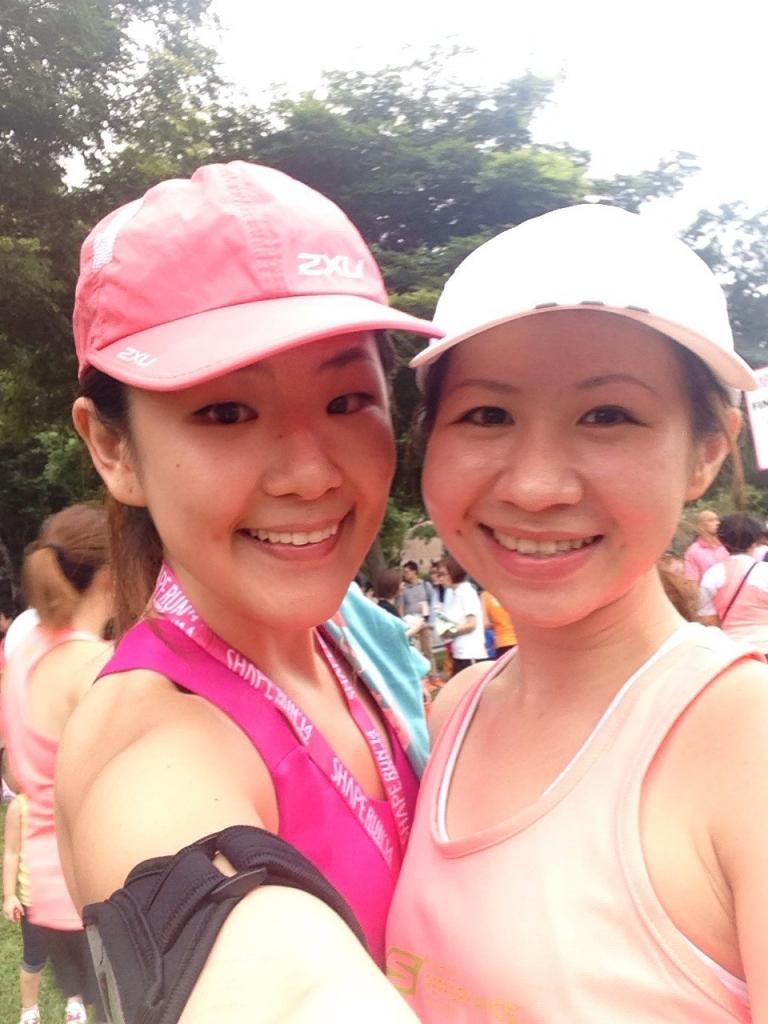 The TPJC clan! :)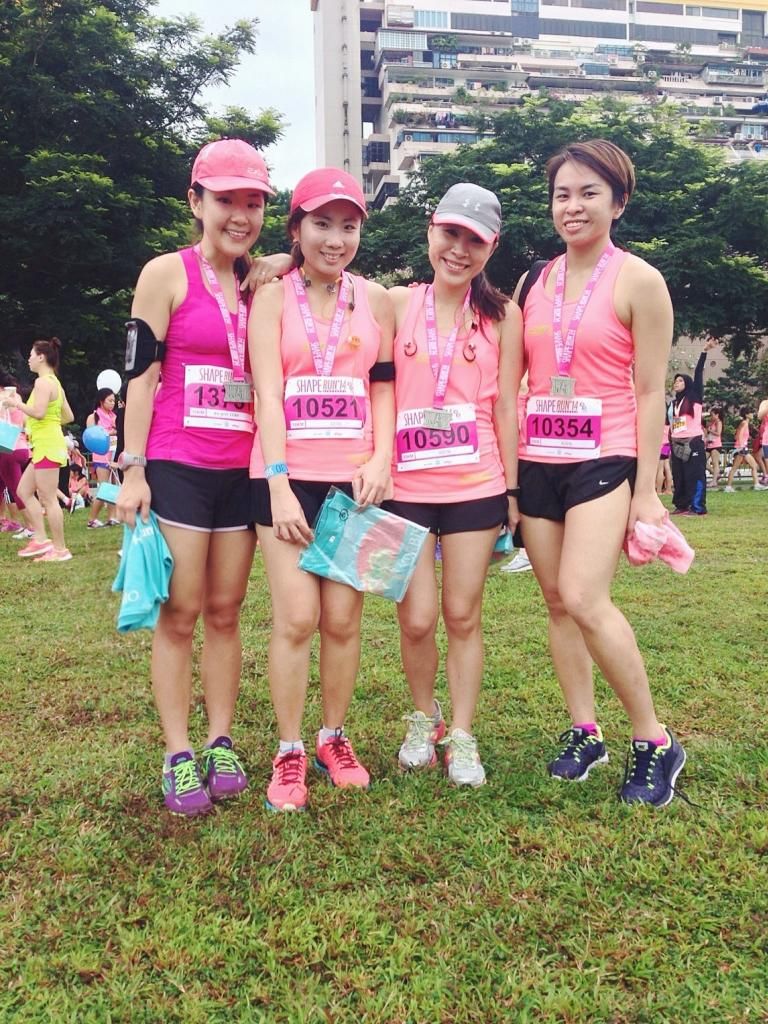 It's definitely not the best experience this year but hopefully with next year being the 10th edition, it will be a much improved version! I'm definitely looking forward to running it again and jotting it down into my race calender! :)