When was your last relay? For me, it was a fuzzy sports day memory during the school days where each person had to run around the tracks holding a baton. So much fun I could faintly recall as we gripped the baton like it's our life and sprinted as fast as we could.
All thanks to Virgin Active Singapore (& its PR Agency, Waggener Edstrom Communications) which was one of the Official Fitness Club for Bloomberg Square Mile 2014 (BBSMR), I had the opportunity of reviving those memories back again!
After last year's sold out race, the most iconic corporate run Bloomberg Square Mile Relay was back!
This year, Virgin Active formed four teams to compete in the race, mainly made up of trainers and members. I belong to neither category and didn't considered myself a blogger even haha.To better prep the runners for the relay, they put together a whole "Fun Running" programme which includes group classes and more, as well as THREE Saturday training sessions led by the Virgin Active trainers!
As my Saturday mornings are usually packed with the Great Eastern pacer trainings, I could only make it for the final session at the gym and to meet my fellow team mates. :( During the first few sessions, the trainers taught them core exercise, running tactics, interval runs on treadmills and more!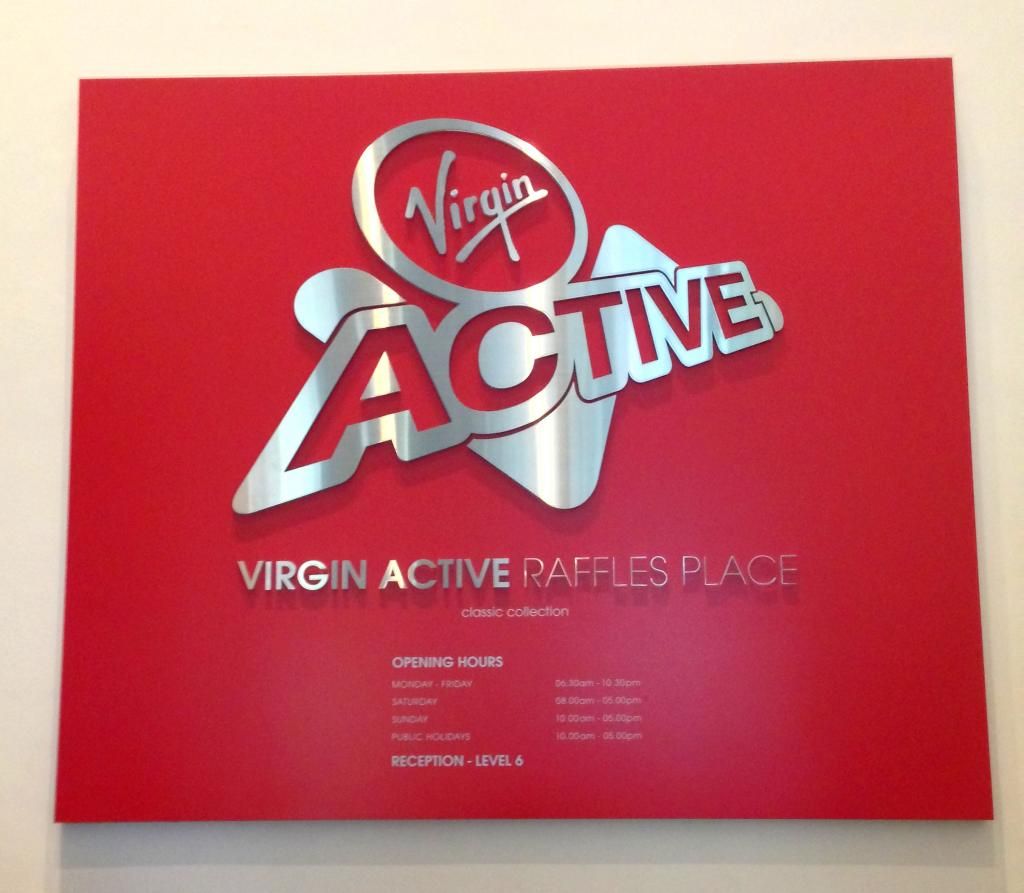 In our final training, the trainer led us to do some warming up exercises and finally, a 1 mile run around Raffles Place. Afterwhich, we were on our own to do our SOLO run for a trial for the race. My legs were sore after the 7 minutes interval training and double workout that morning.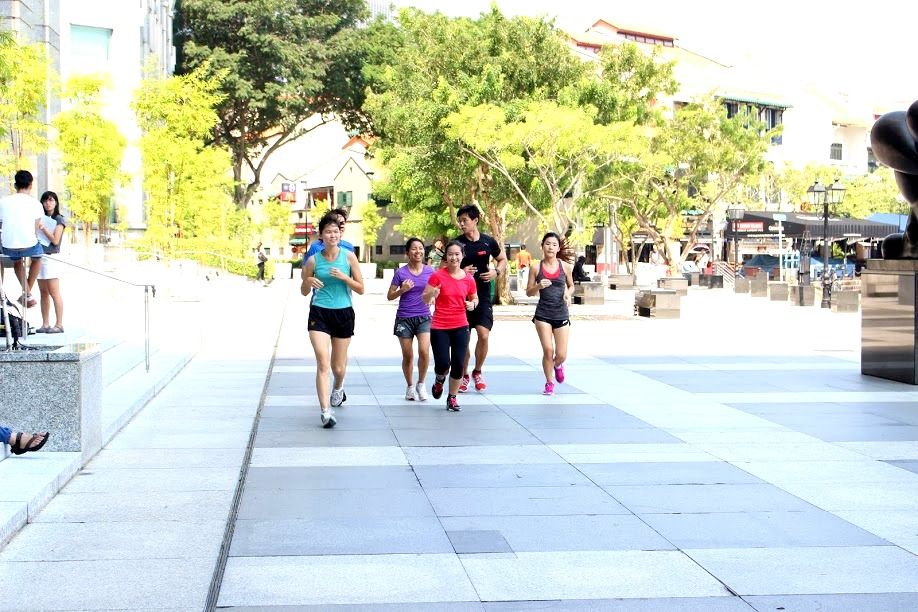 Cool down exercise and we are done!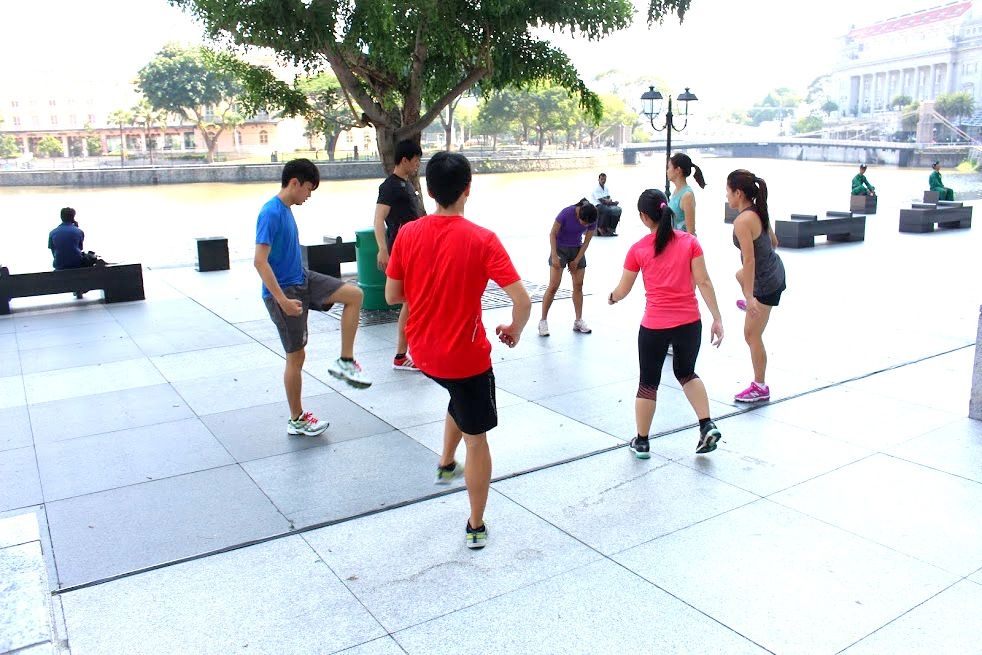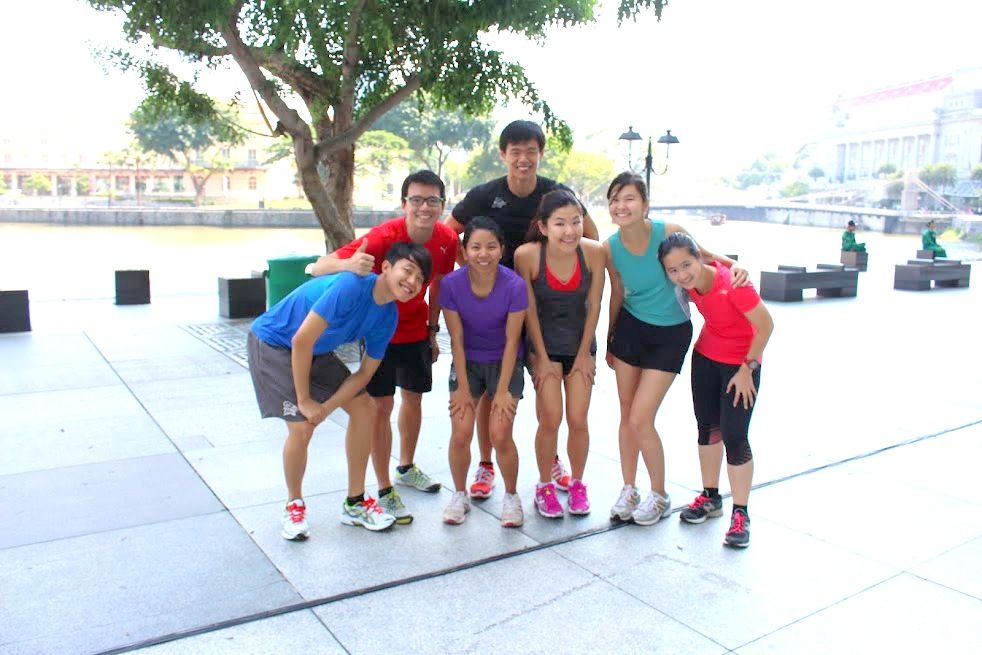 With some of the team mates for Virgin Active Team 4 and our dearest trainer, Jeff (extreme right!)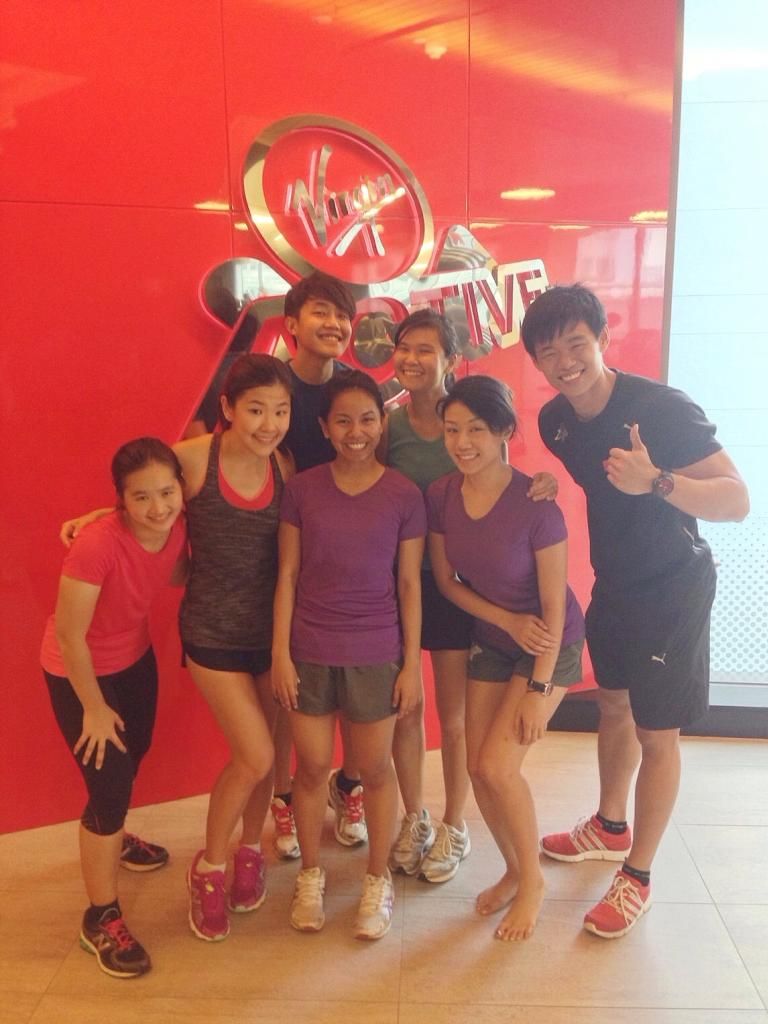 BLOOMBERG SQUARE MILE RELAY RACE DAY
There were similar relay races like SCM or Sundown but it's usually formed by a team of four max. For BBSMR, it comprised of 10 runners and each person has to run ONE MILE (1.6km) course from The Promontory at Marina Bay to clock the fastest time! Which means it's a total of 16km clocked for a team and the fastest team wins!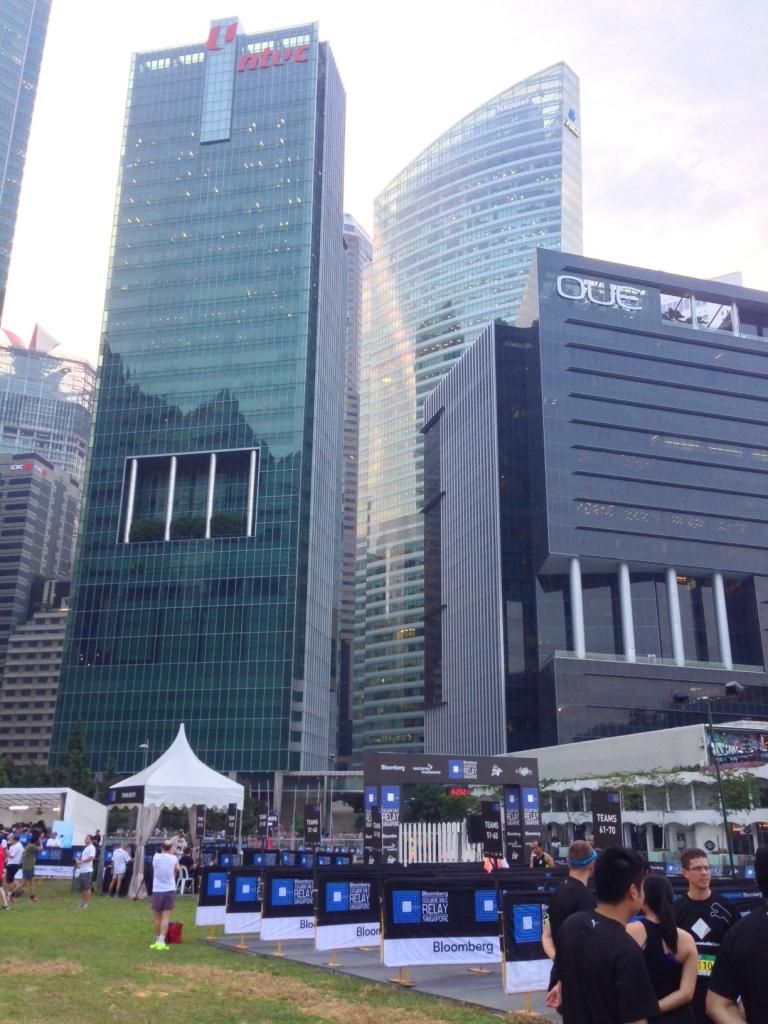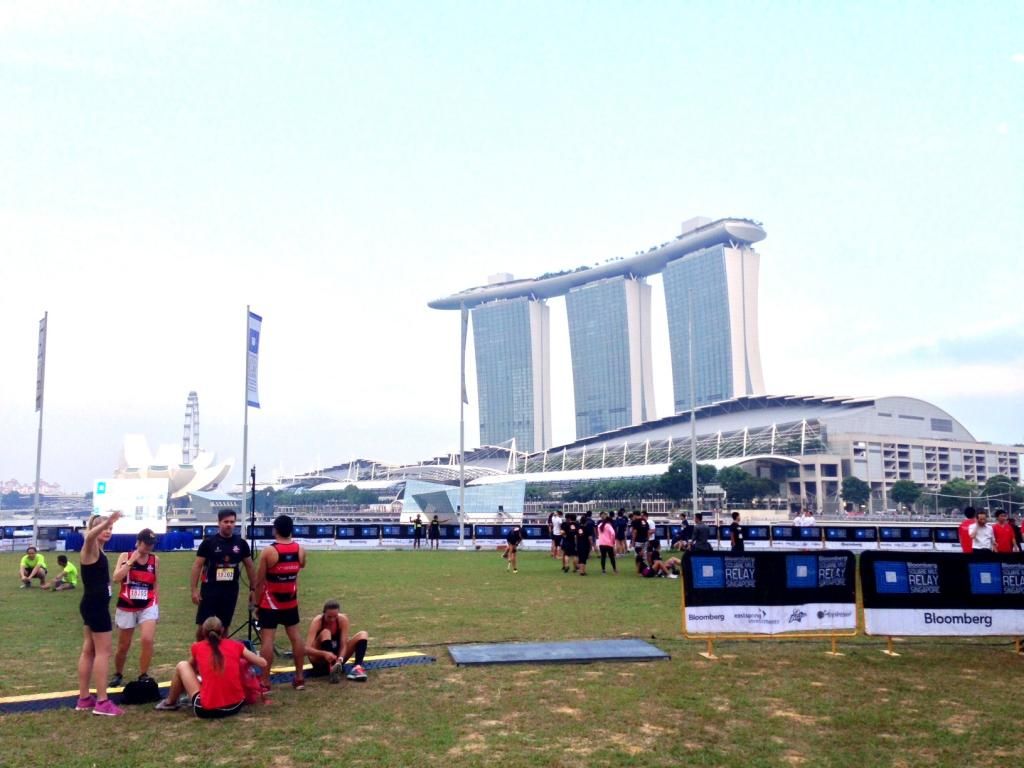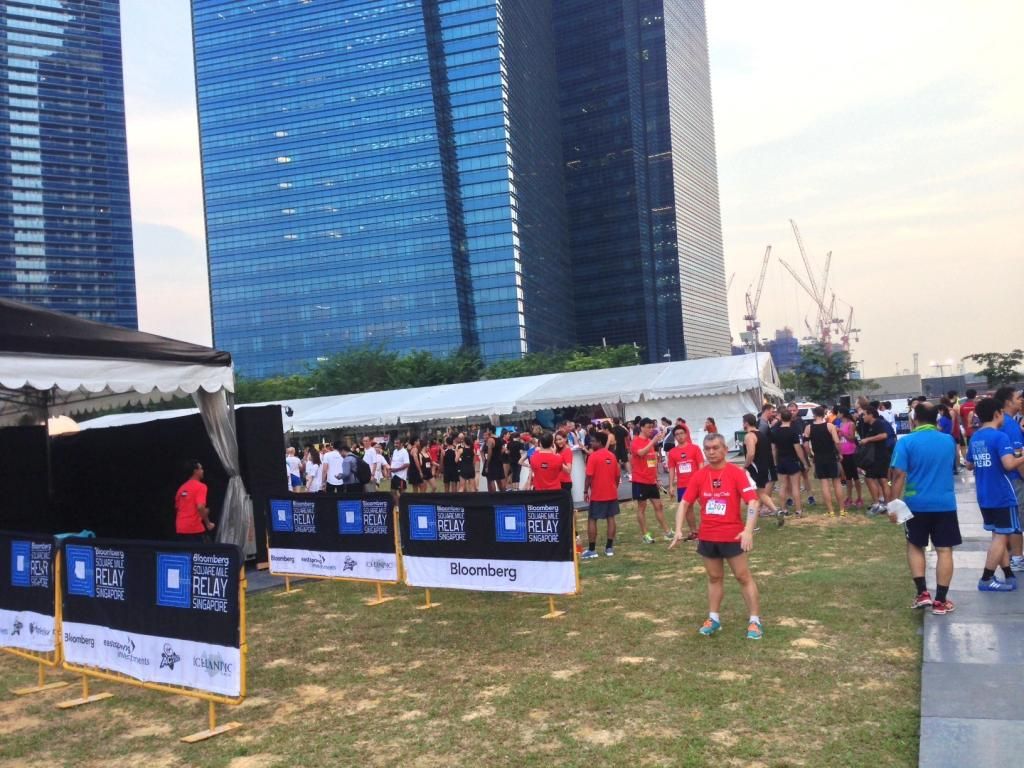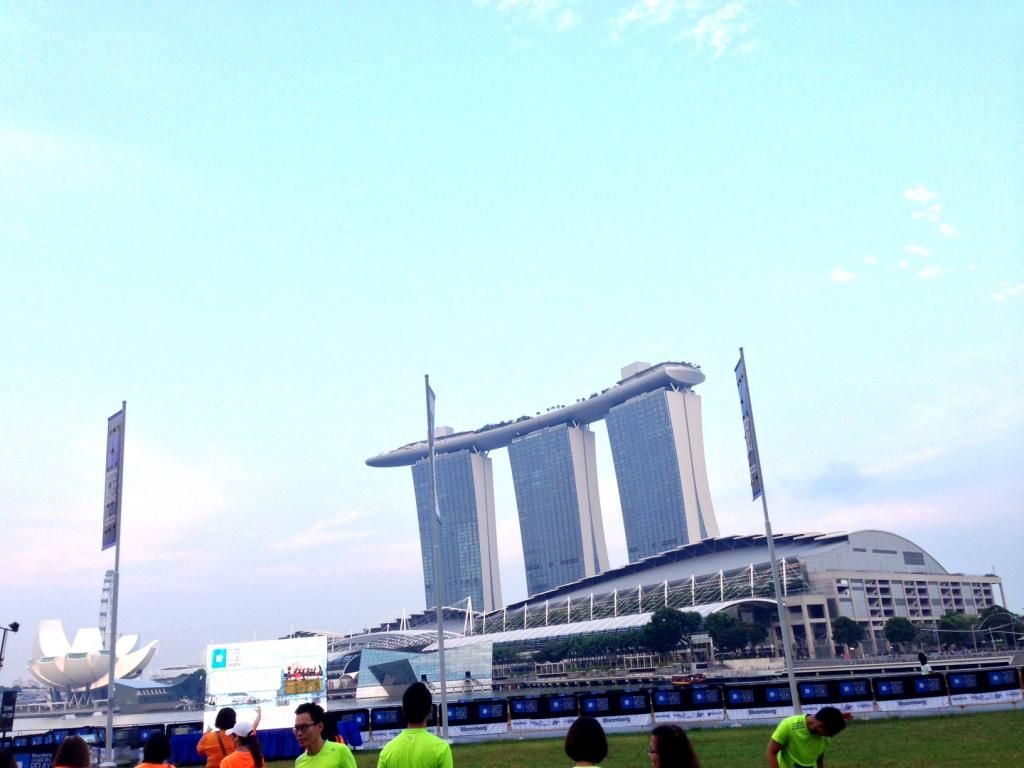 Here is our team of 10 and we were given Virgin Active black tanks prior to the race! Had lots of fun mingling at the race site on a breezy weekday evening and doing our warm-ups with the Virgin trainers on stage.
Credits of pictures to Virgin Active Singapore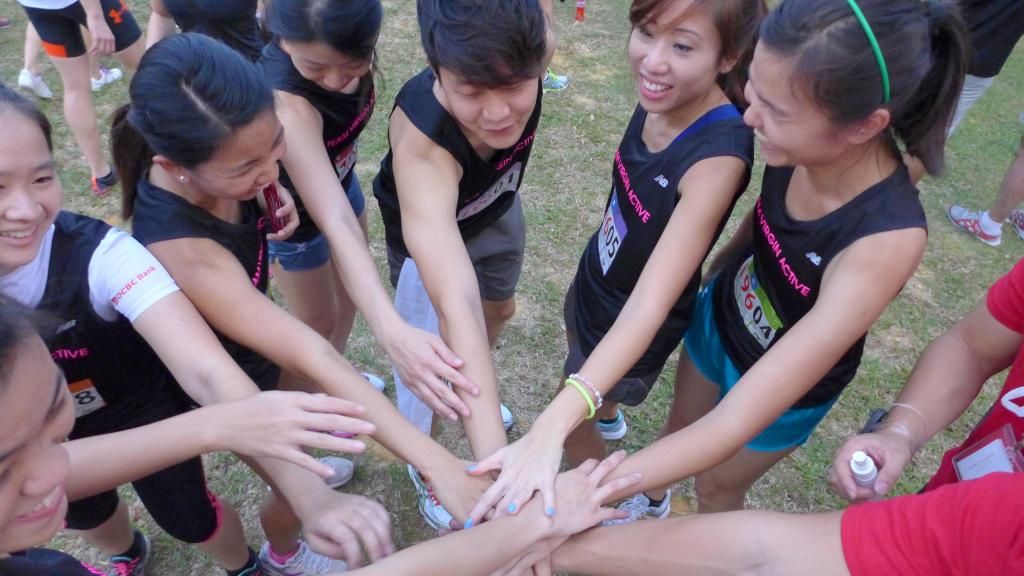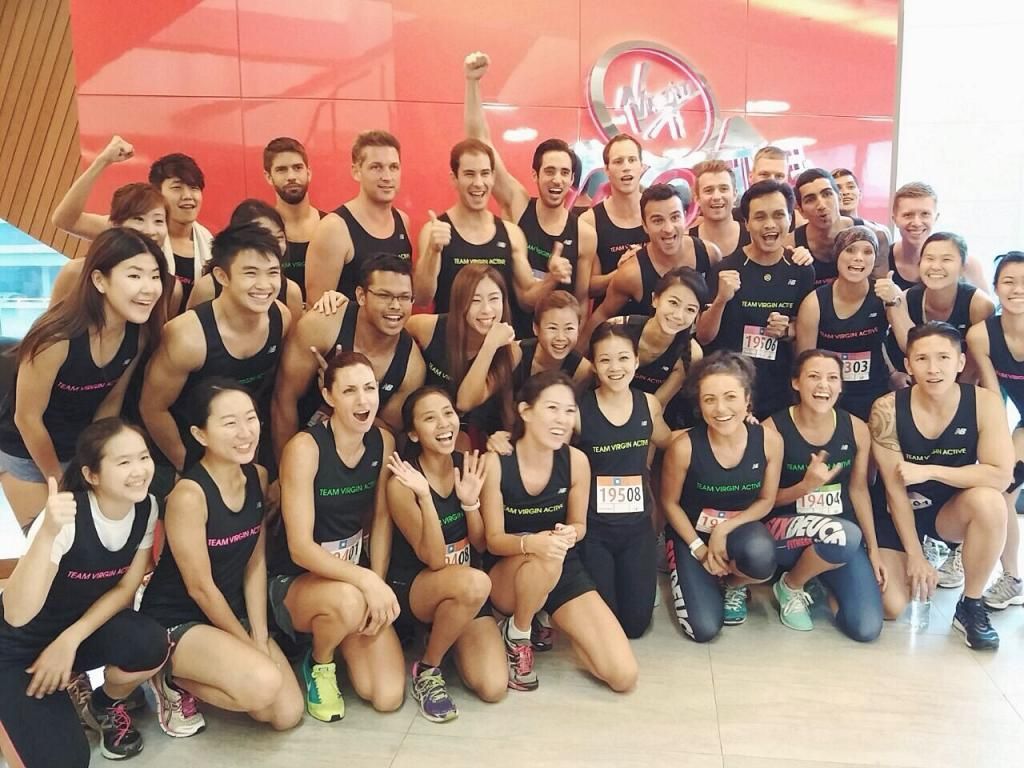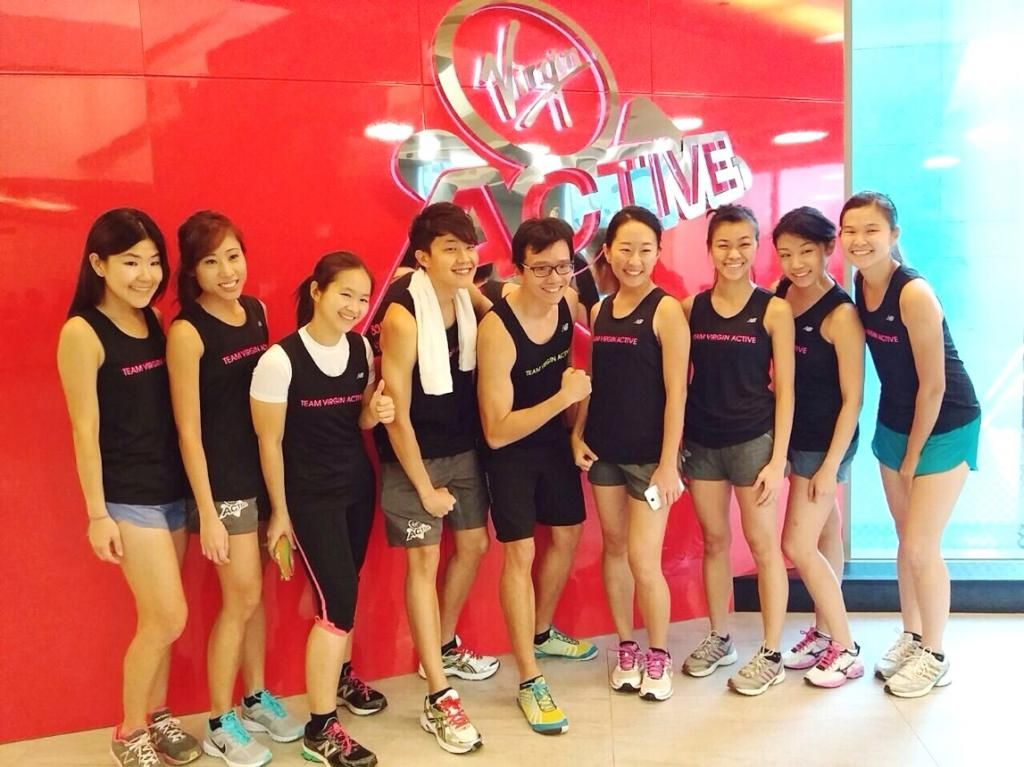 Team 196 and I am the second runner to run!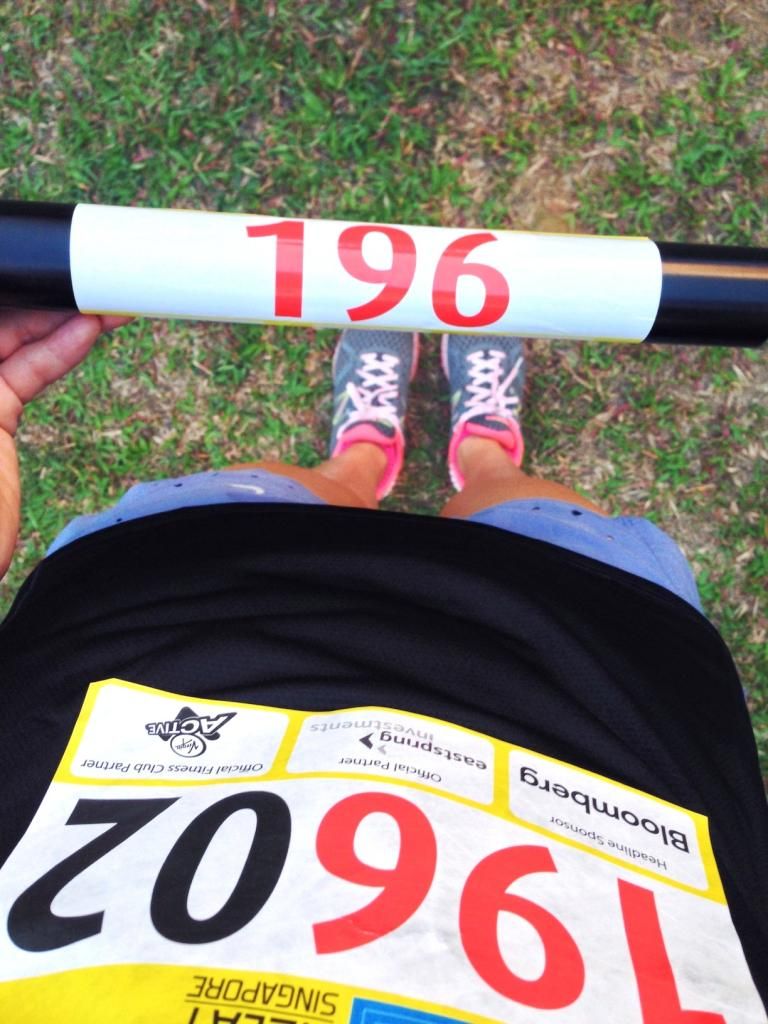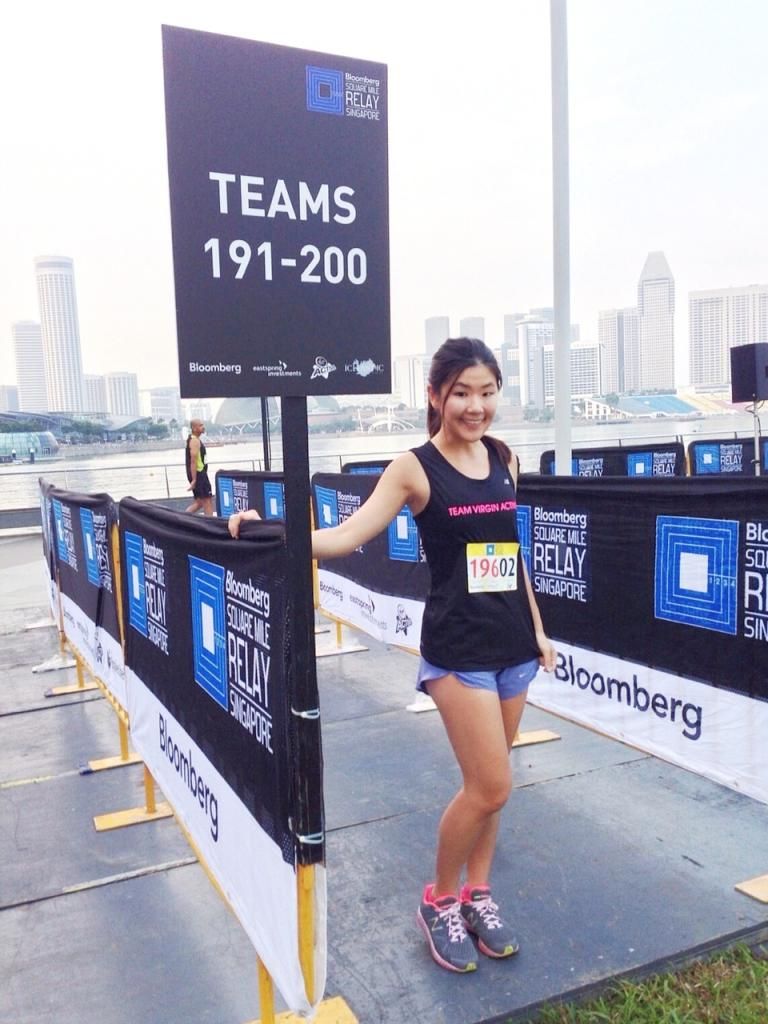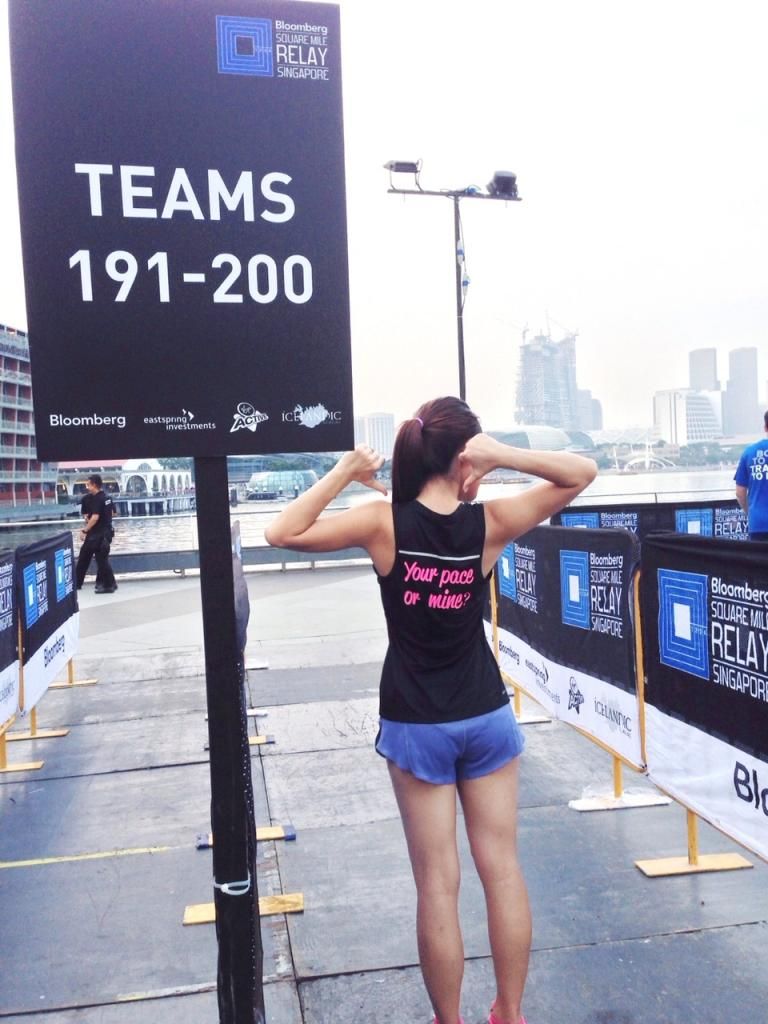 Final group picture before we RACE!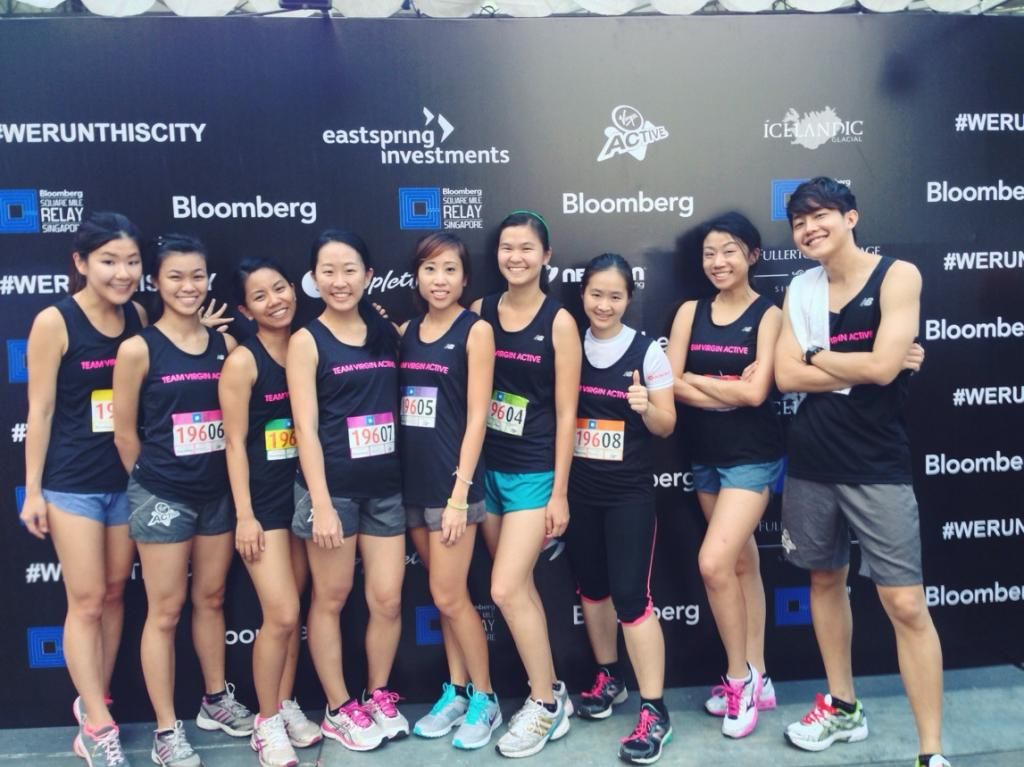 And we are off!!
Credits of pictures to Virgin Active Singapore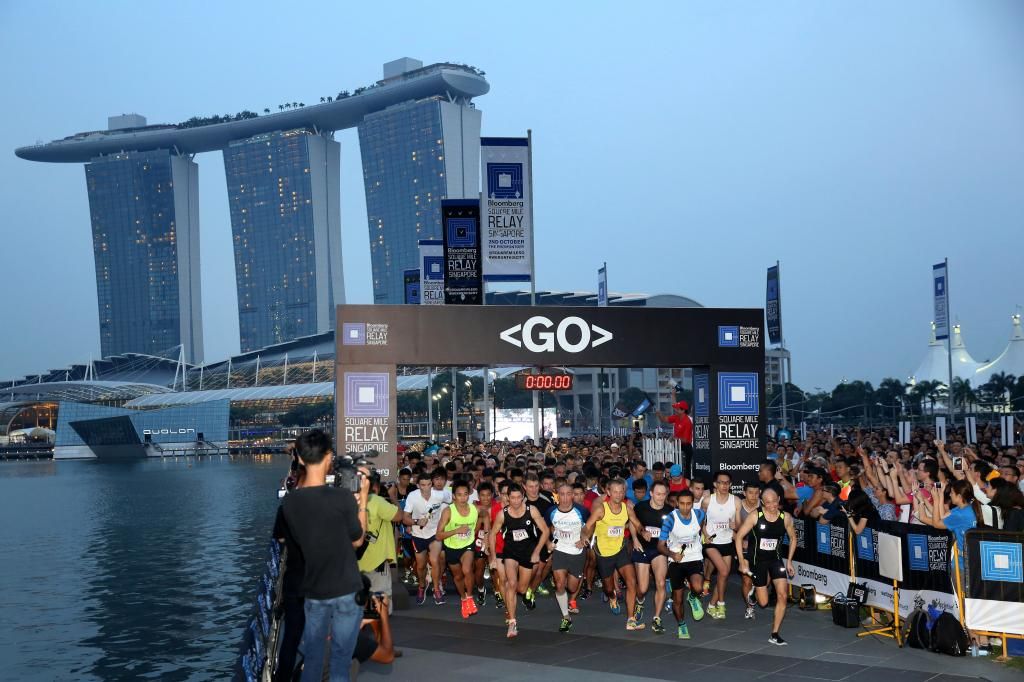 Credits of pictures to Virgin Active Singapore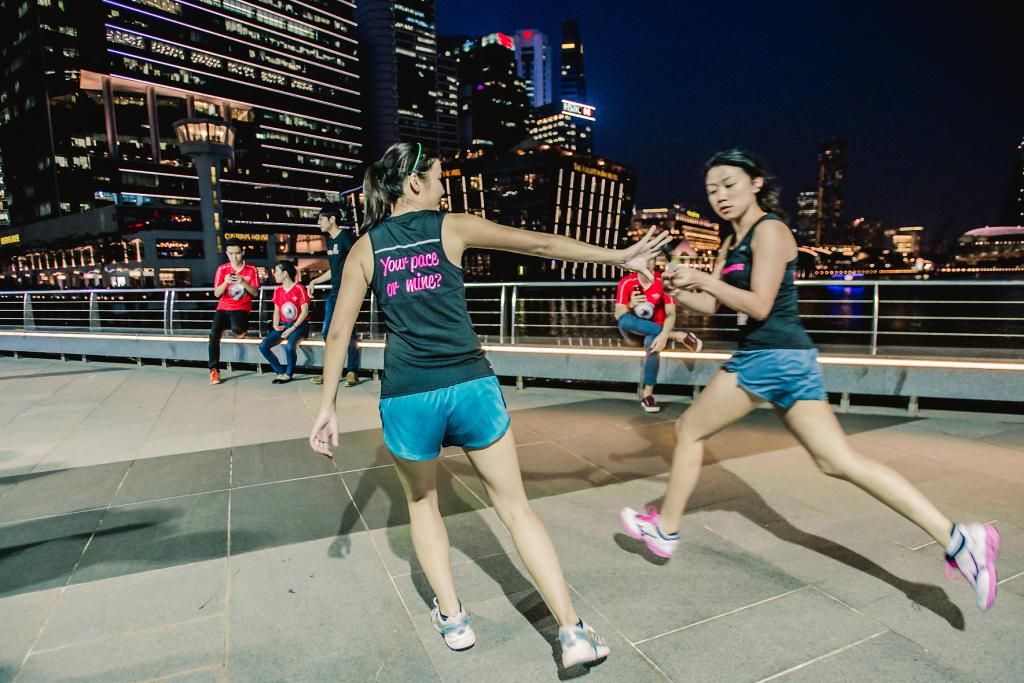 My team leader (the only guy) was the first to line while we were staring at the live screen and waiting inside the pen. In less than 6 minutes, he was back and all I remembered was grabbing the baton over and telling myself "It's my turn. Just whack!".
It was such an experience! The race was much more competitive than I thought and I was surrounded by mainly guys who were all trying to over-take each other during the narrow path. And really, the 1.6km wasn't as easy as I thought but the distance felt much shorter with everyone cheering us along the route!
After a couple of going up and down stairs, u-turns and whatnots around the Promontory, I was back at the starting line to pass the baton to the third runner! Yay. My ONE MILE is over and really, I SWEATED so much more than a 10km run due to its intensity level. The shorter the distance, the harder the heart worked. Cheered the other team-mates on before heading to the pen for our FREE beer and yummy dinner!
Congratulations to the winning team from MACQUARIE BANK who were the champions of the night and finished 16km at a lighting speed in 51 MINUTES 11 SECONDS! They get to receive a cheque of $10,000 to donate to a charity of their choice. Individually, Melvin Wong from Bloomberg was the fastest runner with a time of 4 minutes 34 seconds.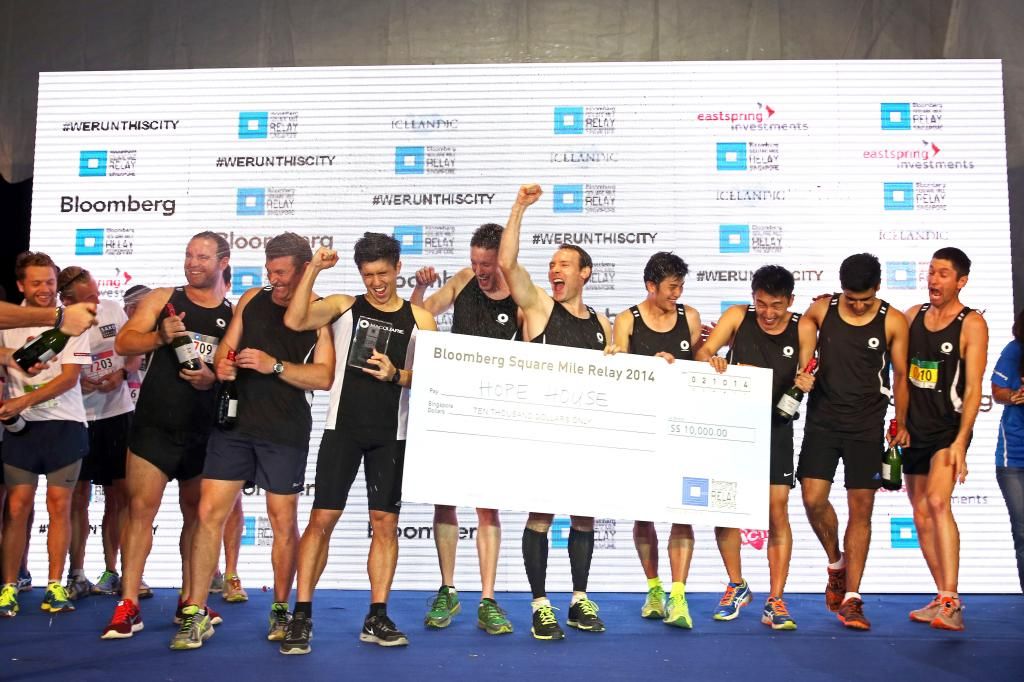 Our team results are out! Our team was ranked #93 out of a total of 166 corporate teams. I clocked 6:34 minutes for 1.6km, not too bad for a first try haha!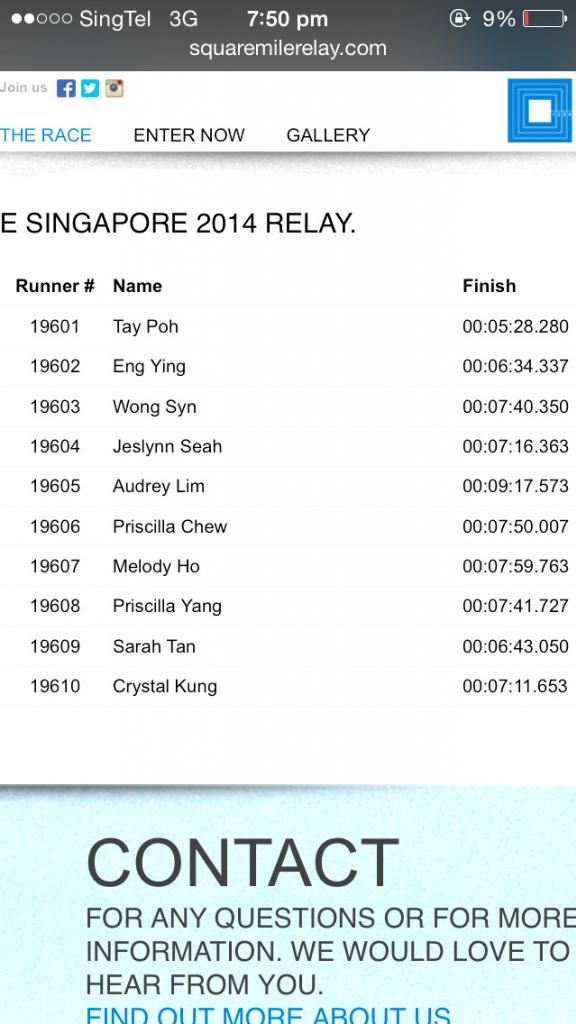 It was definitely an evening well spent trying something new and most importantly, we all had FUN! And really, what better way to bond than to run and cheer each other along the way?
----
Virgin Active Fitness Club
Level 6 Tower 2 One Raffles Place Singapore 048616
Phone: 6908 7878
I will be blogging more about my gym experience with Virgin along the way. Meanwhile, here's ending this blog post with some visuals of this Fitness Club that is more than a gym.
Apart from the hundreds of group exercise class per week, the facilities set it apart from other gym centres. The facilities include spas, steam rooms, experience showers and large spacious workout areas and heaps of the very latest equipment. My favourite is its Rest & Recovery Zone for lots of pampering as well as the sleeping pods for a quick snooze!
Besides the free-flow fruits and drinks in the gym, there's also a cafe that is well-stocked with healthy and delicious snacks. Spotted a salad bowl from Saladstop as well for the convenience for its members!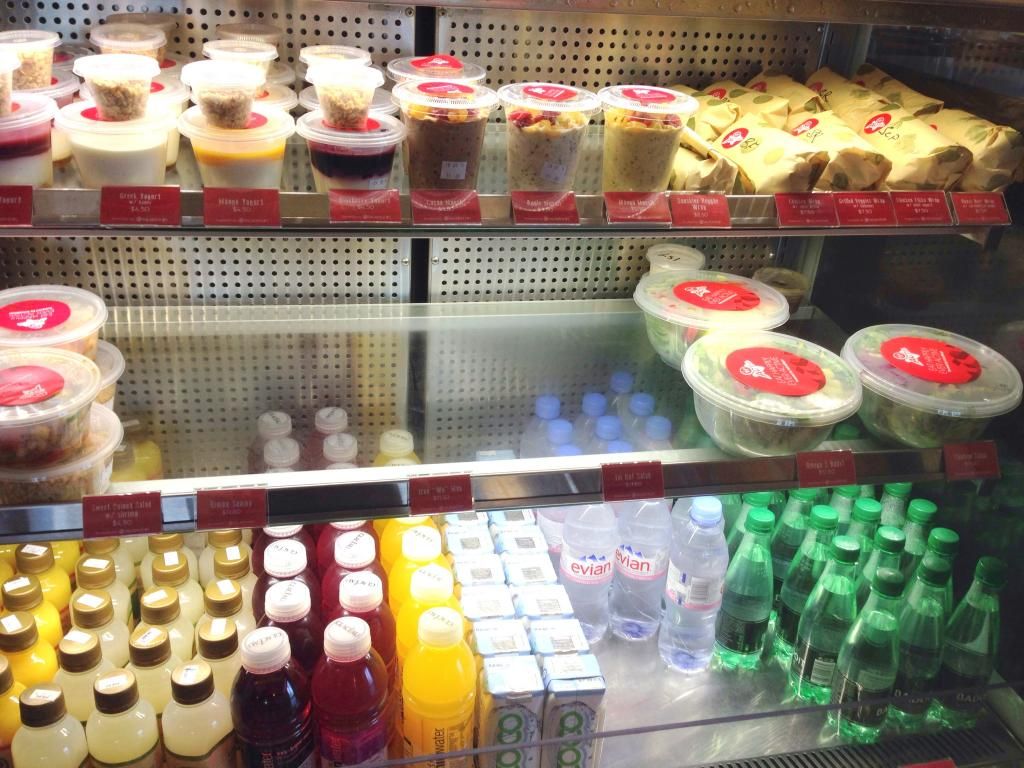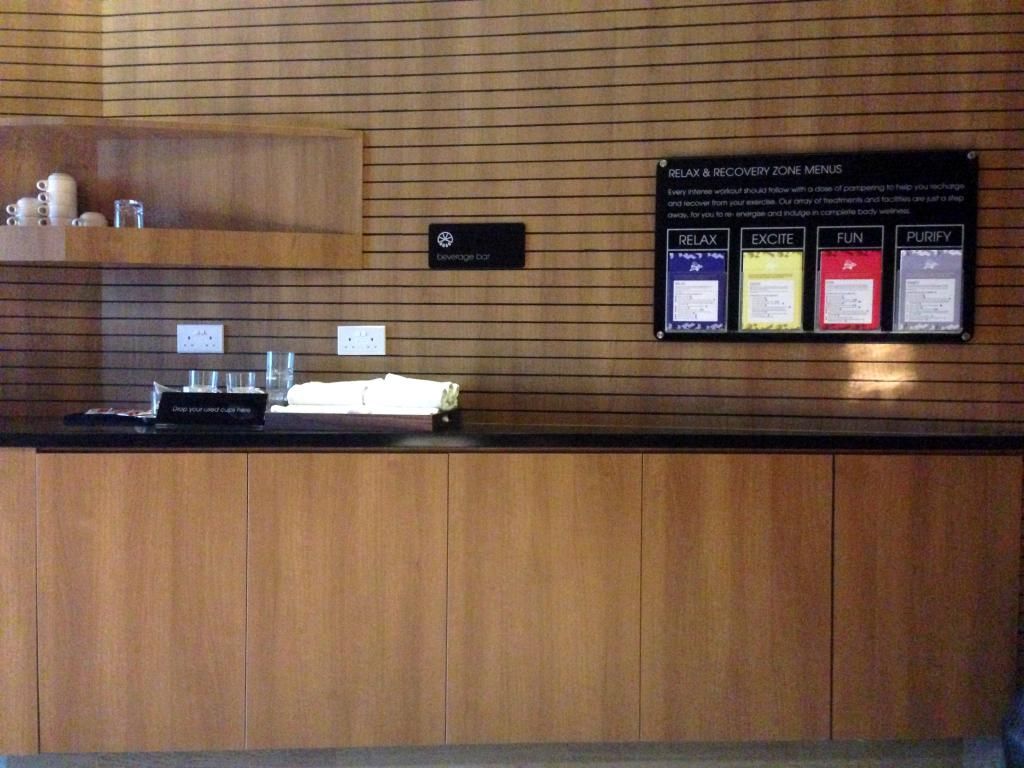 Himalayan Rock Salt inhalation room with relaxing comfortable day beds for some solo relaxing time as you breathe in the rejuvenating ionised air.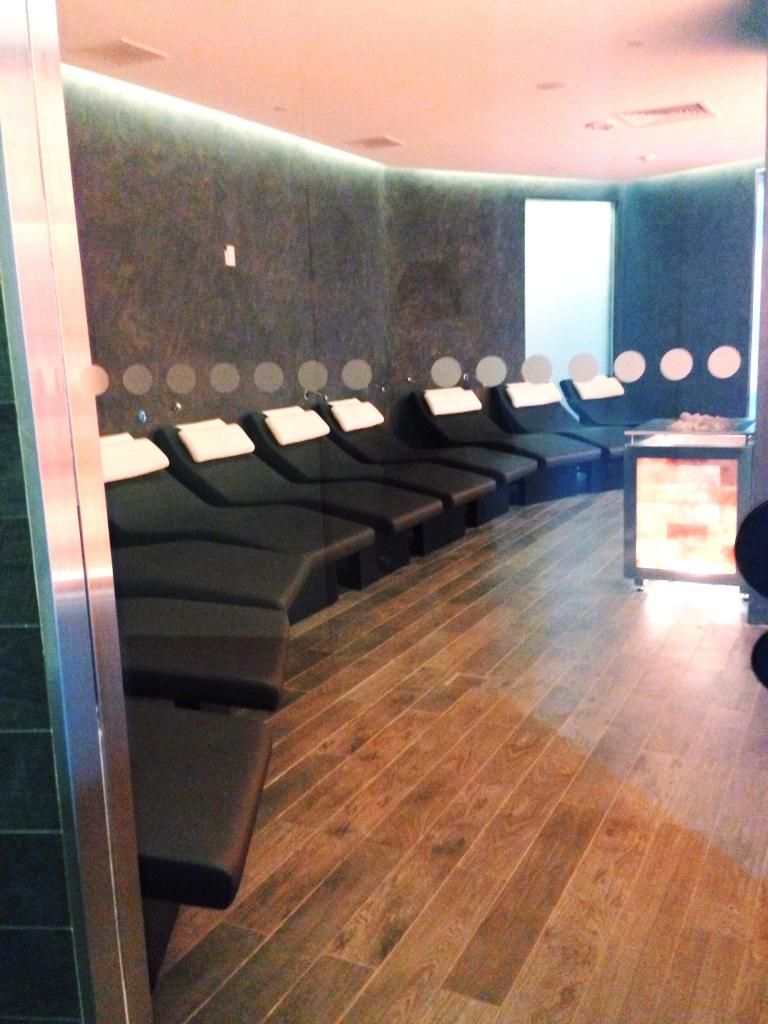 Exercise gears, towels to sweat as well as bath robes for some pampering time!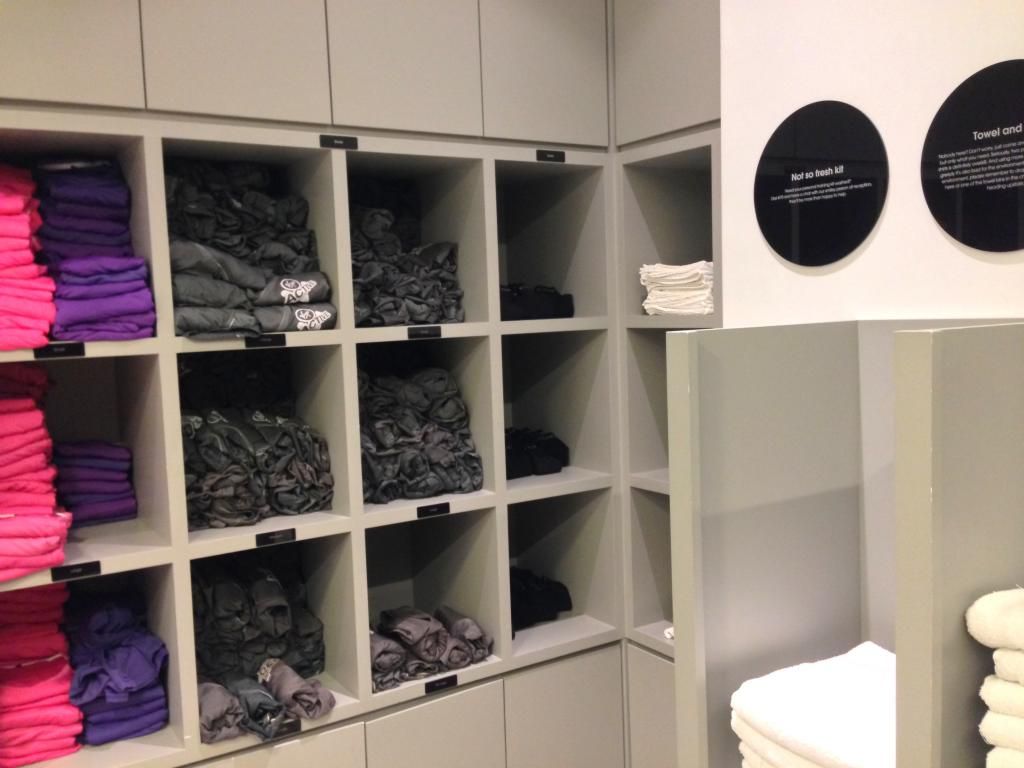 The juice area for members to charge their phones. Wish my gym has this!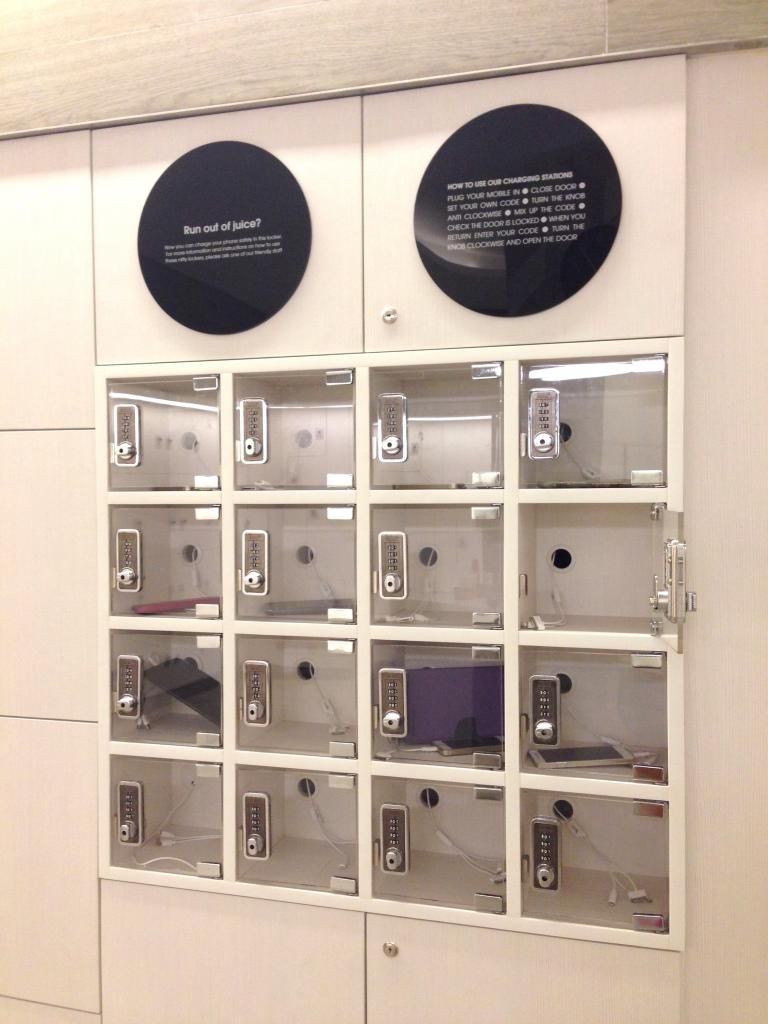 Couldn't resist drinking a cup of TWG tea while waiting for my foot massage ;)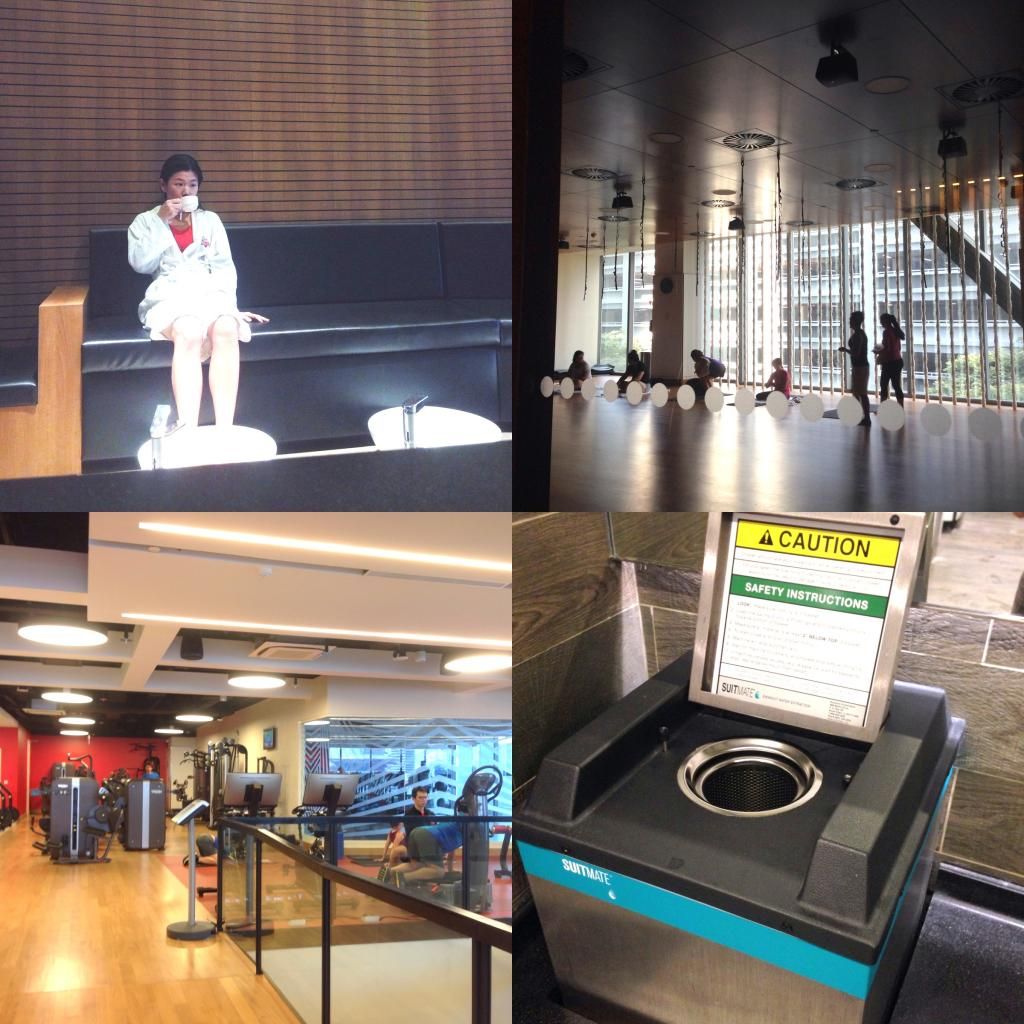 Now, you can experience it for yourself by
booking a visit HERE for your free trial
at this amazing Virgin Active gym!
As quoted, "No obligations, just lots of smiles!" ;)
Once again, thanks to Virgin Active for the awesome race experience and membership.