Hello October. I'm finally back from the unexpected three weeks hiatus!

The truth was that my sudden "feel" to blog an ultra long entry on the house went to waste after hours of typing and inserting in the pictures BECAUSE the computer decided to do an impromptu restart hai. Never got that entry back in my drafts and it's hard to reproduce the same thoughts again so I gave up. :(

Life has been revolving around work, renovation, race trainings and some slight social life that the months whizzed past before I knew it. Ever since we have collected our keys, most of the free time were spent just combing the lightings/ furniture/ toilet accessories/ random furniture apart from the meetings with our ID. A routine that was somewhat different from the first half of the year where we were travelling to and flo to the bridal studio and checking off wedding items on the list. Another happy news, we managed to book our three-weeks honeymoon to the States which will be the reward for the entire exciting year! So much anticipation. Such a broke year as well with all the major events in one.

So for now, it's still working hard towards our dream crib, a place to come home to. A nest to finally call OUR OWN. Counting down to freedom and hopefully we move in before our honeymoon! :)

After a long 3 years wait and 5 balloting tries, we finally went to collect the keys at HDB! Time flies. It felt really surreal holding on to the keys and realising that our house has been built from scratch on the empty land that we laid on to see stars years back.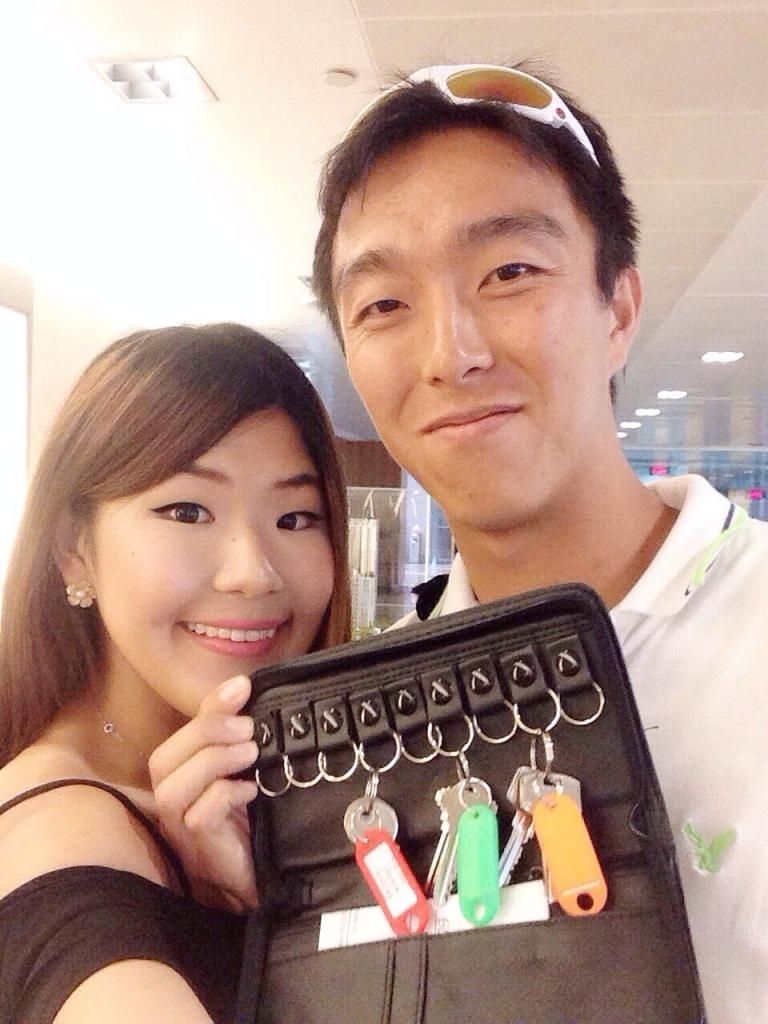 We managed to rush to the crib before the sky got dark and witnessed our first sunrise from the service yard as well. Our parents were super enthusiastic, bringing down the mandatory pineapple and some joss-sticks! Huat ah.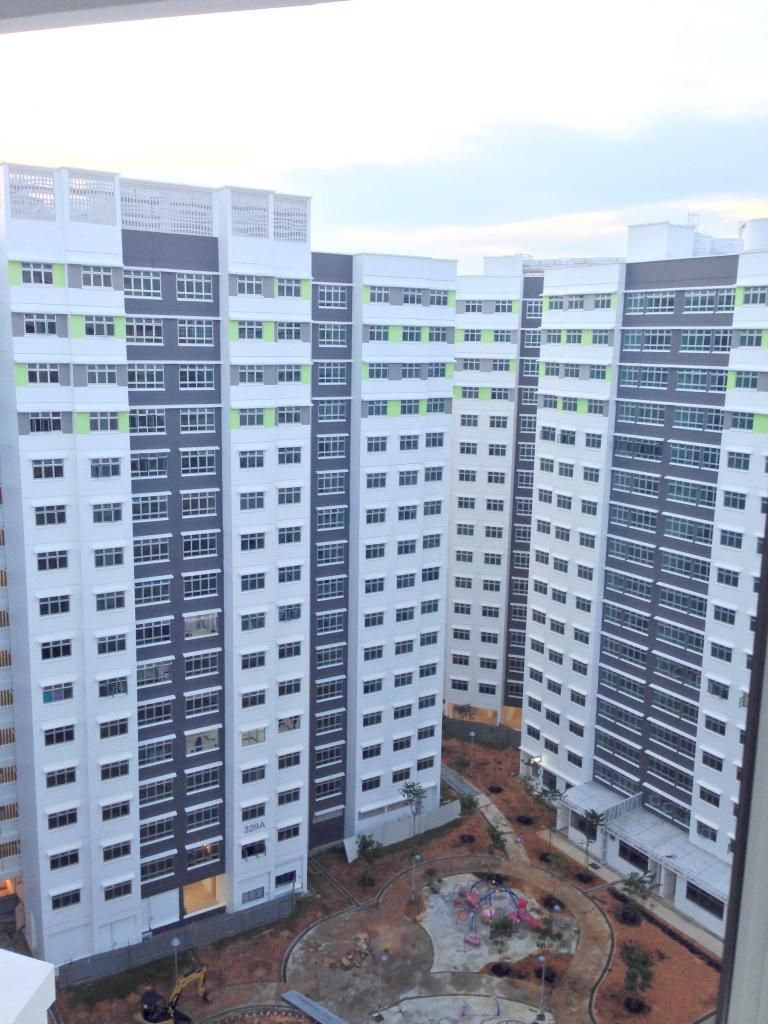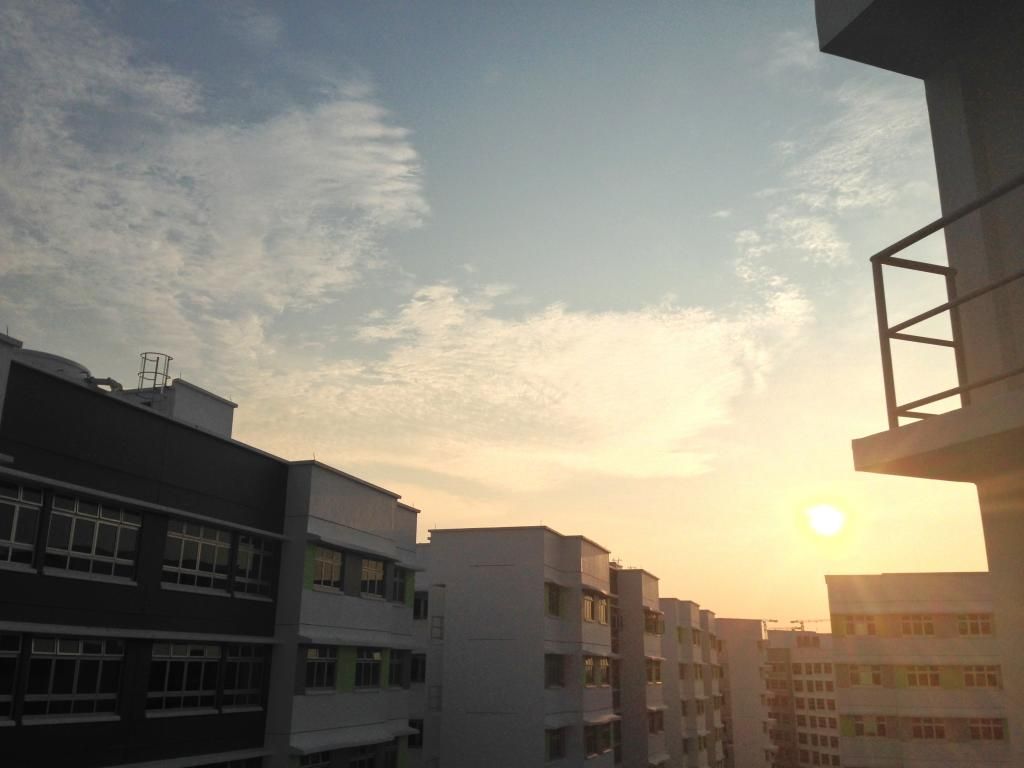 The bare, clean and white area that we spammed lots of pictures before all the renovation works. My fav part was the huge living room which made up for the tiny rooms. Also, we took our first couple picture and of course, the mandatory OOTD self-timer pictures haha!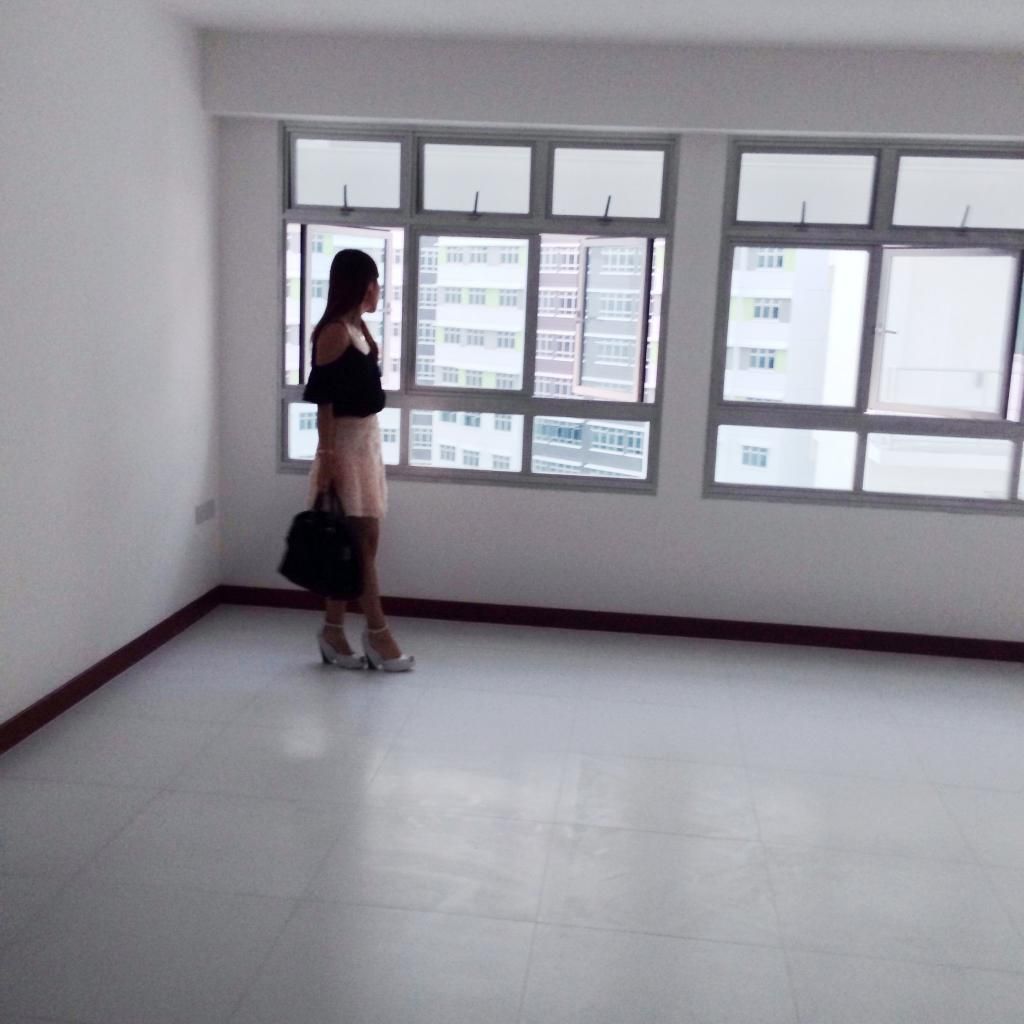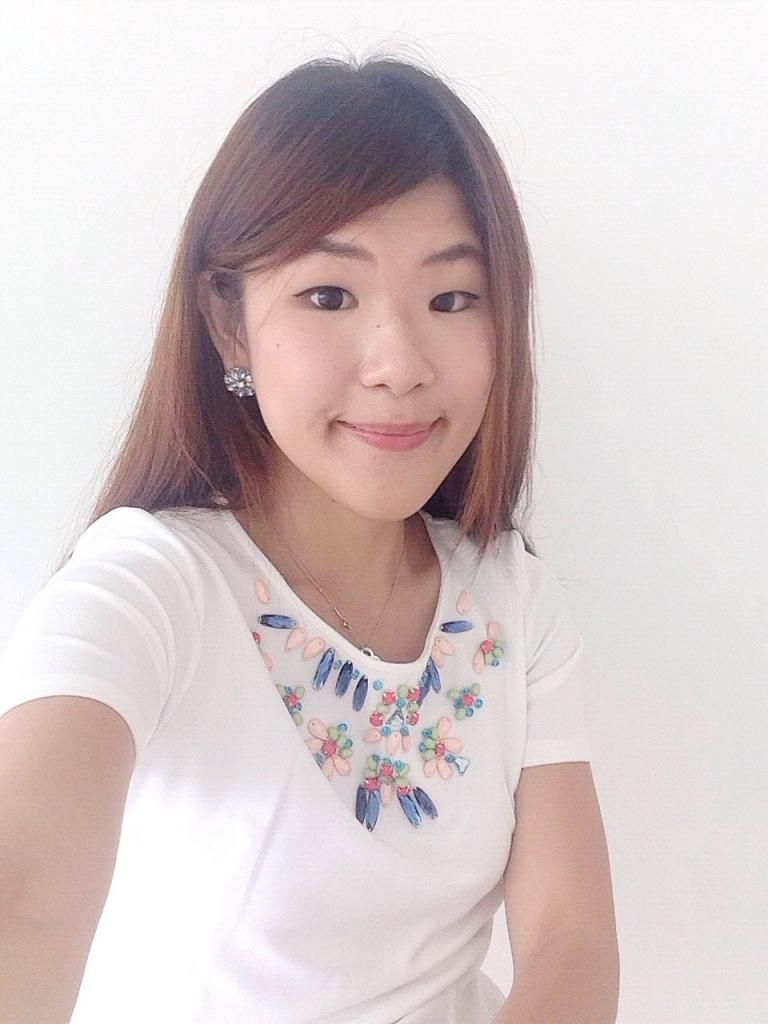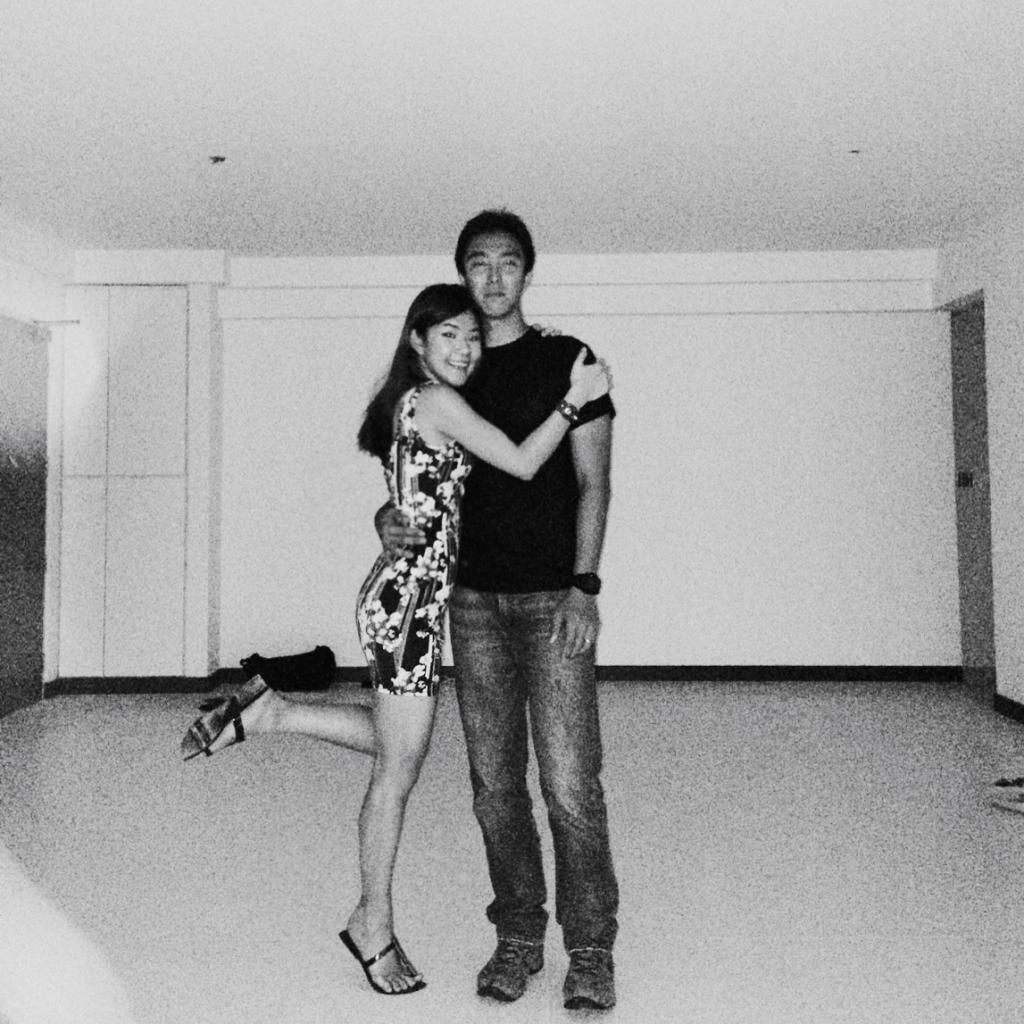 And my our dear friend helped to document our new chapter down in film on a Sunday evening as well. Thank you! :)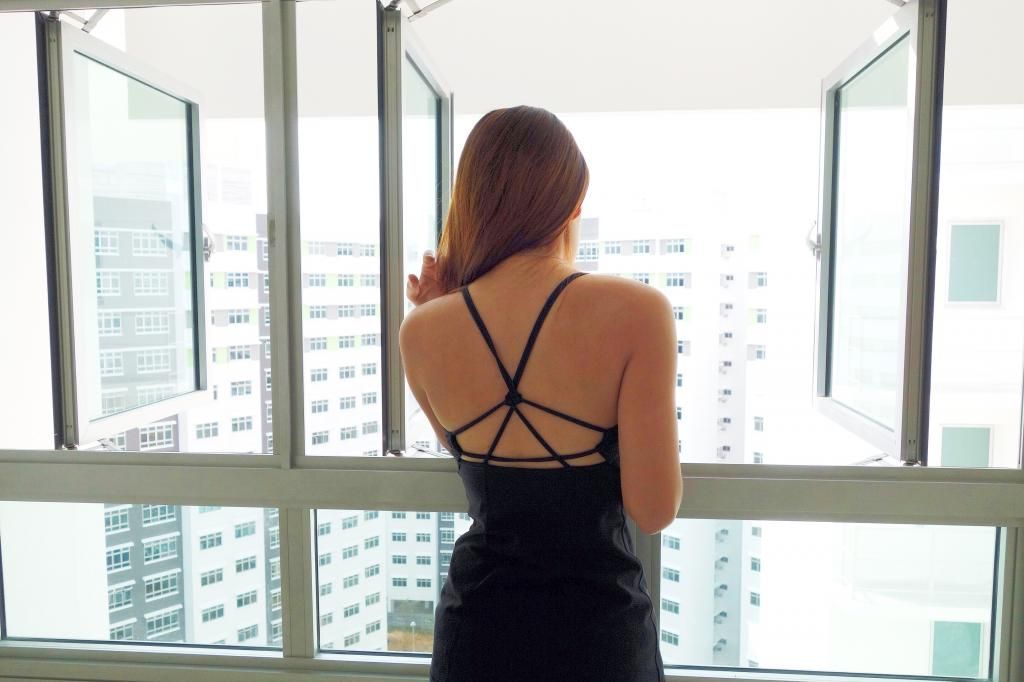 Us in our matching black sports outfit.
And the pictures in film, nothing fanciful, just the way we liked it to be.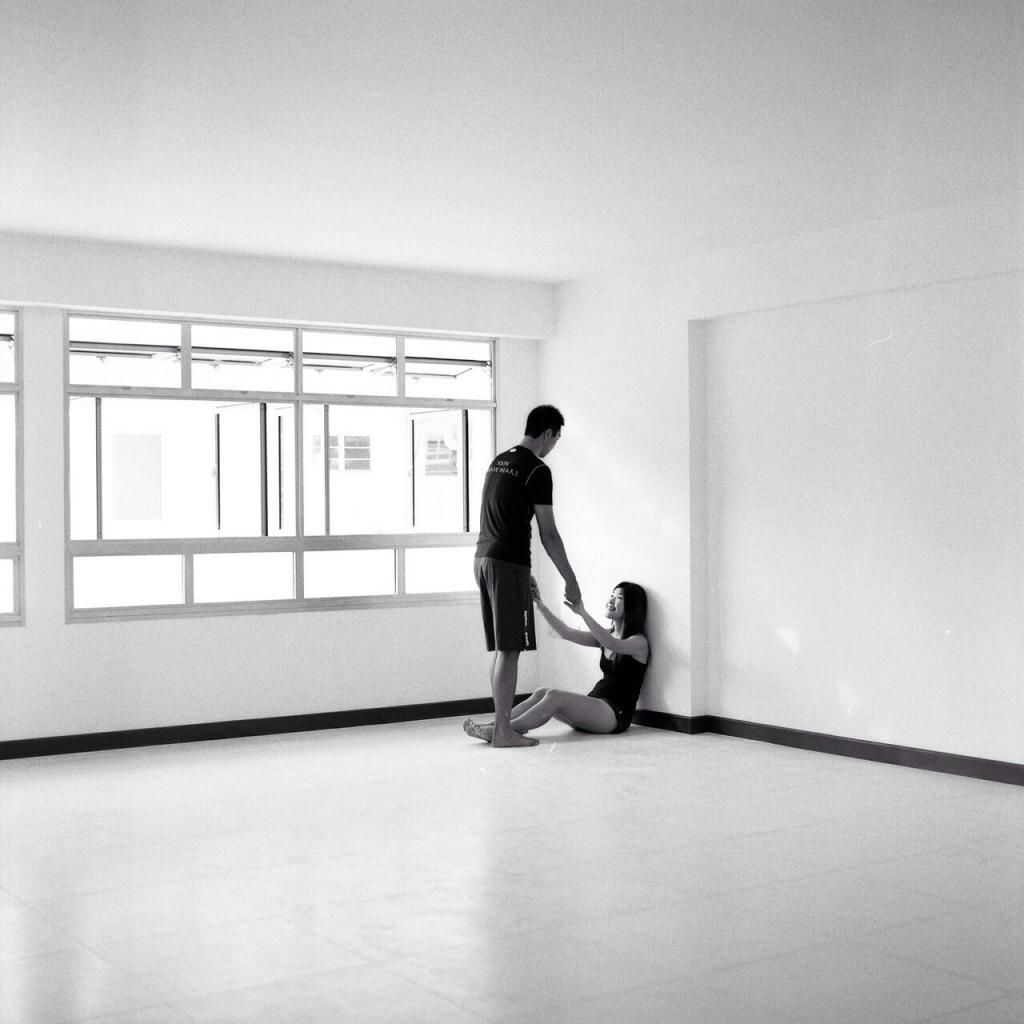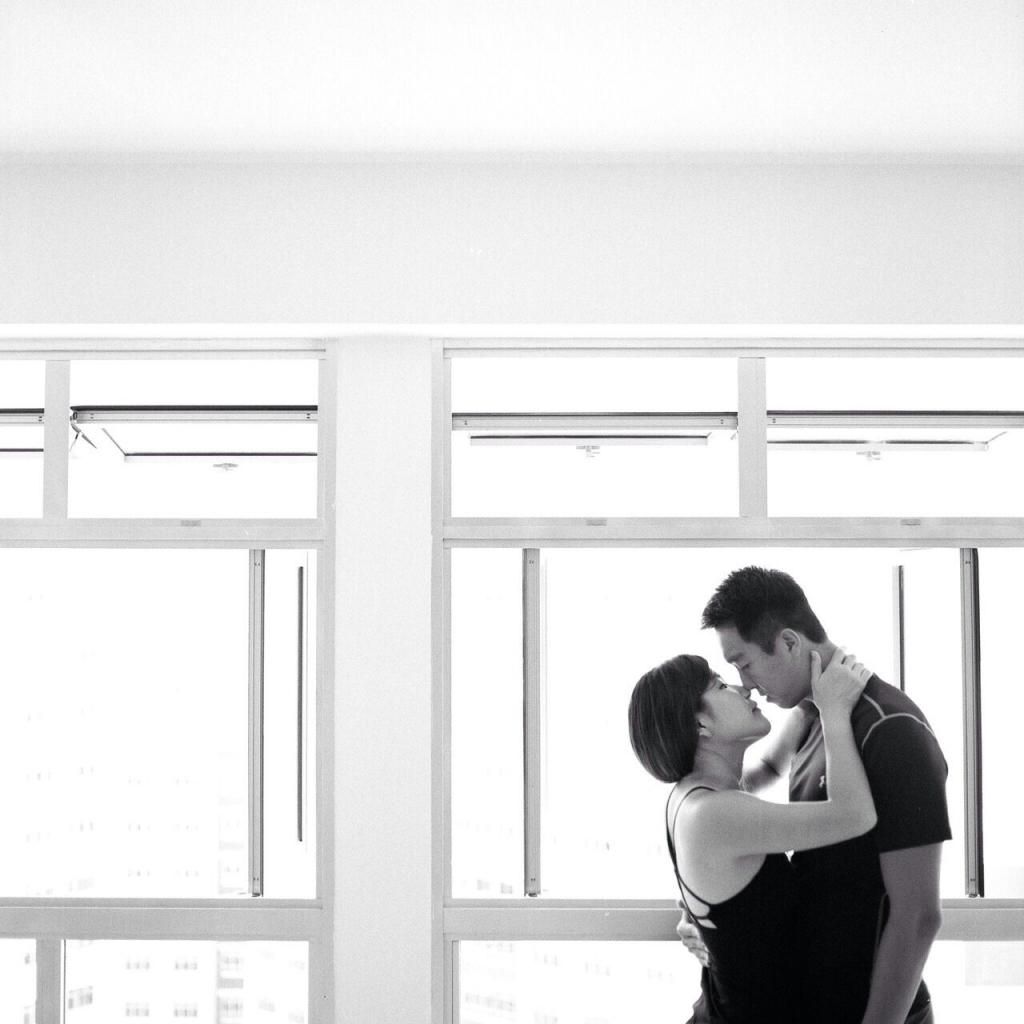 Progress
We didn't want to rush through the works since there's no rush to move yet. Thanks to our ID, progress has been faster than expected. Everything has been relatively smooth (for now). We are still in the midst of finalizing some items with our ID and thankfully, the rapport is there and he kinda understands everything that has been conveyed. I've been receiving quite abit of emails on it and will prefer to share the contact and review once everything is done for a fair accessment. For now, it's still a little too hard to gauge.
So far, the electrical, hacking and air-con works have been done so what's next is carpentry and painting for the next two weeks.
And the endless shopping for bricks, laminates, floorings and random stuffs to keep us occupied. Not an easy process as we could spent hours just looking at floorings and trying to picture them together. For the feature wall we have changed our mind so many times since it will be something permanent that we will be looking at daily. It's so different from my usual impulsive and shopping process that took seconds while camping for launches haha!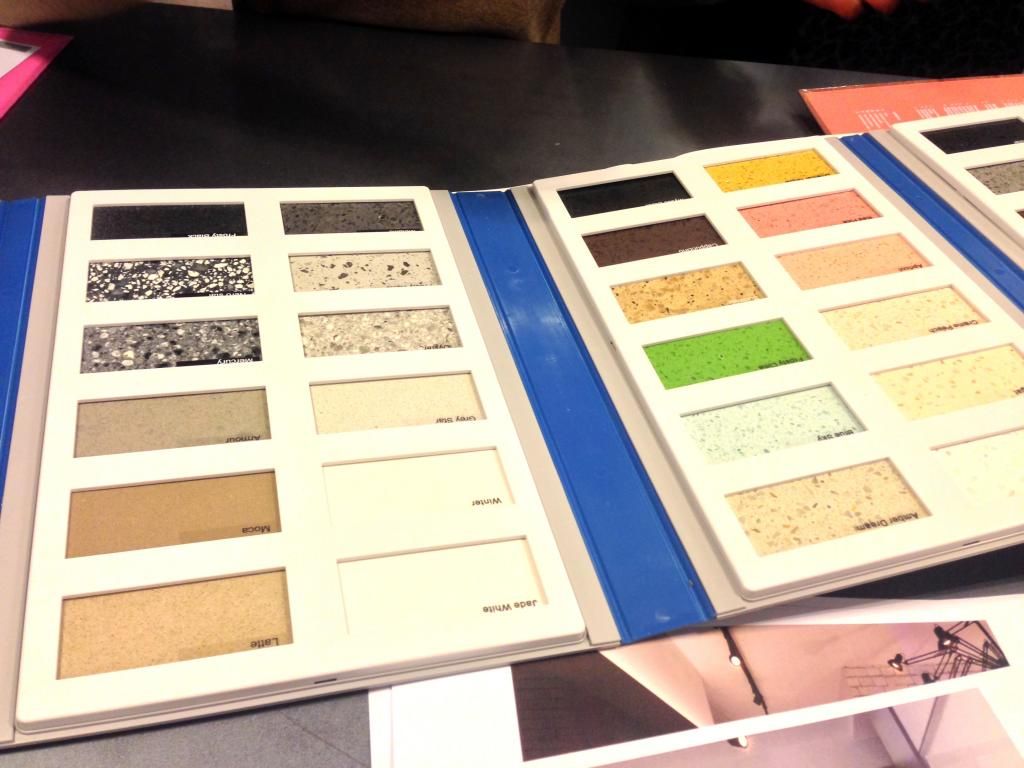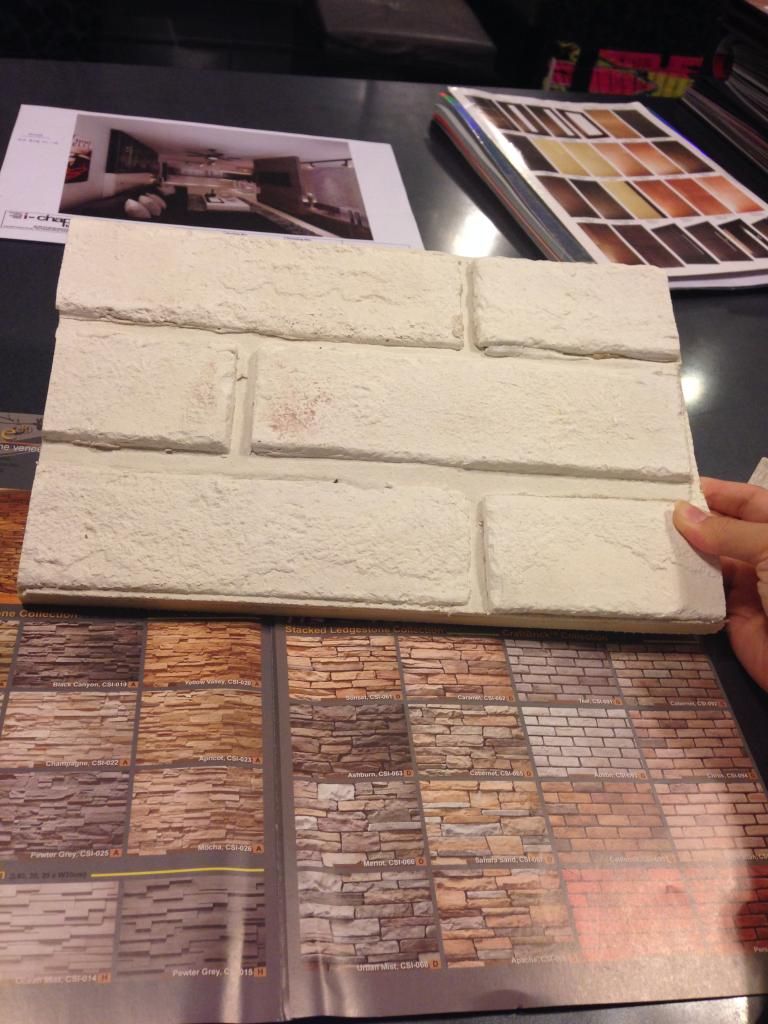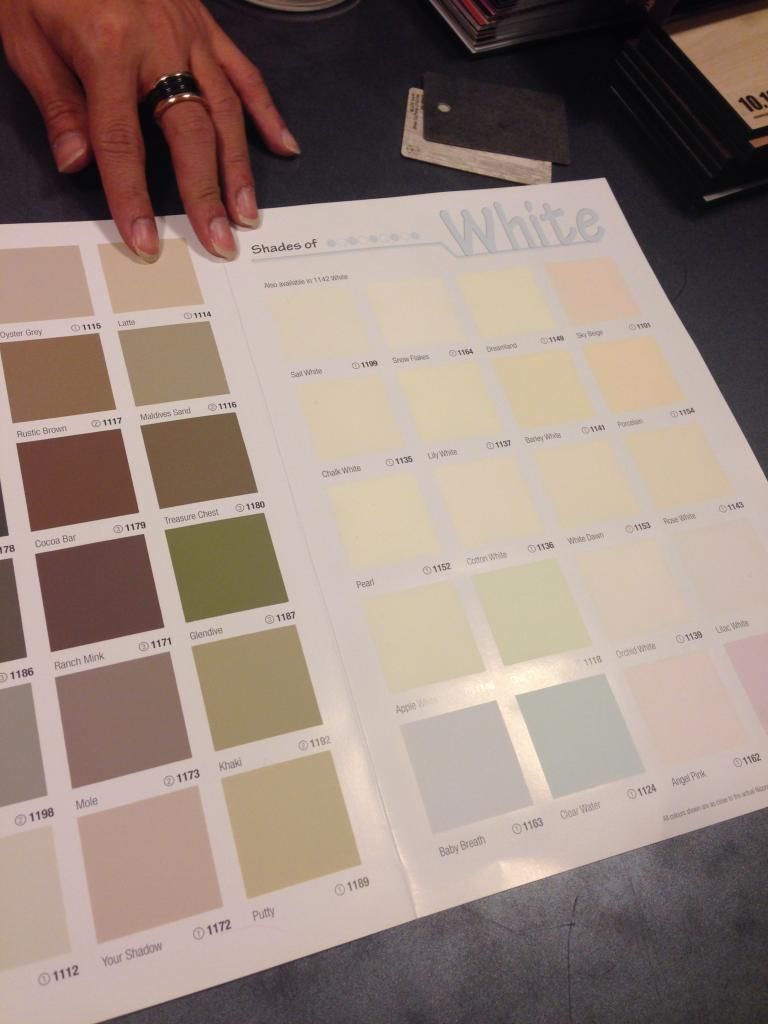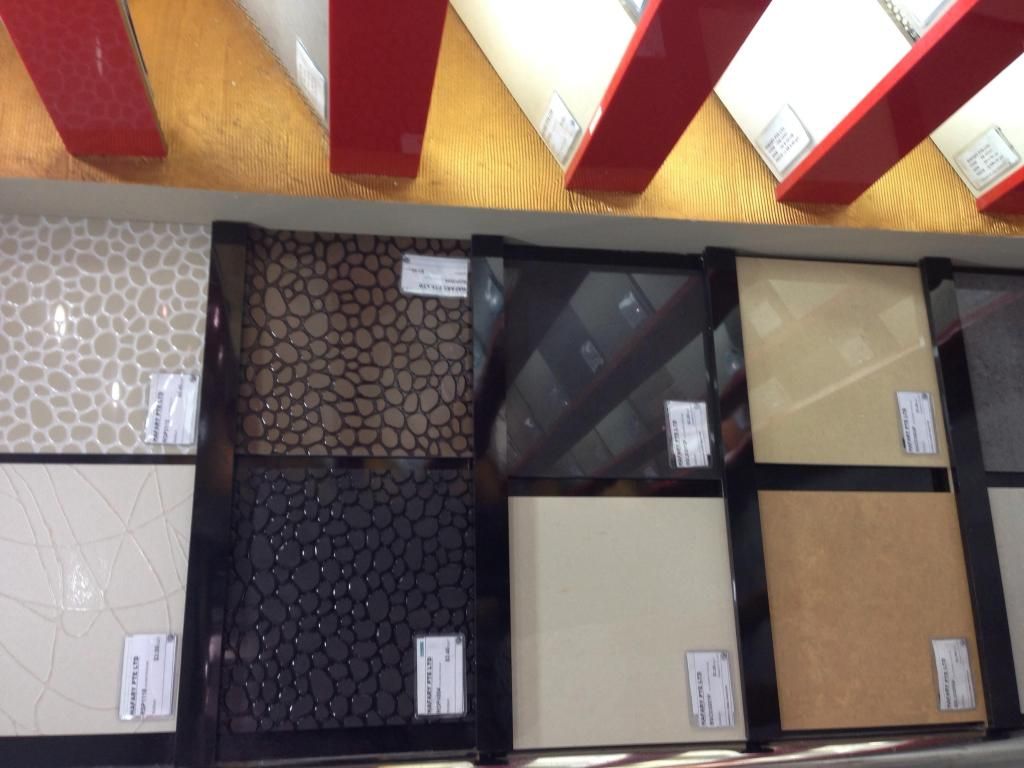 Just some of the inspiration pictures that have been flooding my phone/computer.
Thankfully, our ideas are all in sync so there are minimal arguments in terms of theme. Being our first home, it has to be exactly the way we want it and also to complement our lifestyles. We started discussing on the house in the first half of the year for a clearer idea, never too early to start. Realised that what is nice online or in magazines doesn't mean the best if it does not suit both of us. This goes the same for the selection of ID, cheap doesn't mean good.
For both of us, we are both obsessed with the clean and white look for a visually-wider crib and then combining it with woody and rustic furniture for a cosy feel. Nothing too fanciful and leaned more towards the Scandinavian vibes. And of course, a walking wardrobe to feed my addiction haha!
Doubt we will have such big a space for the room but hopefully it will be sufficient!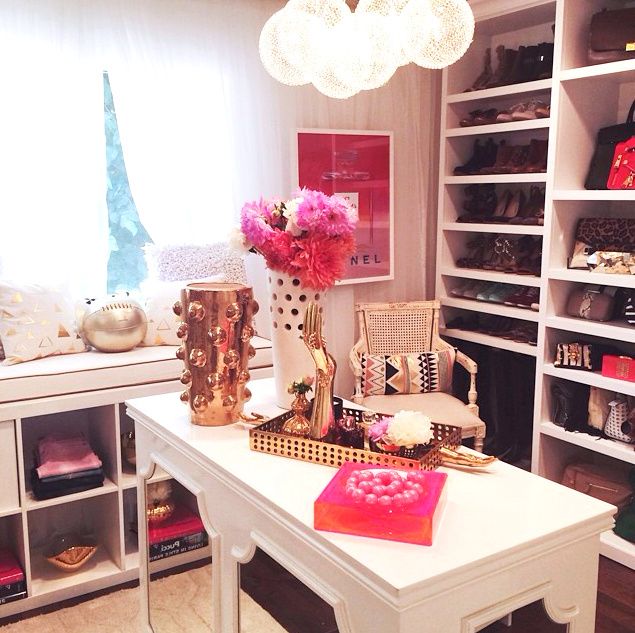 Kitchen bar counter with pendant lights
Love the Kompacplus table top
Clean, white space.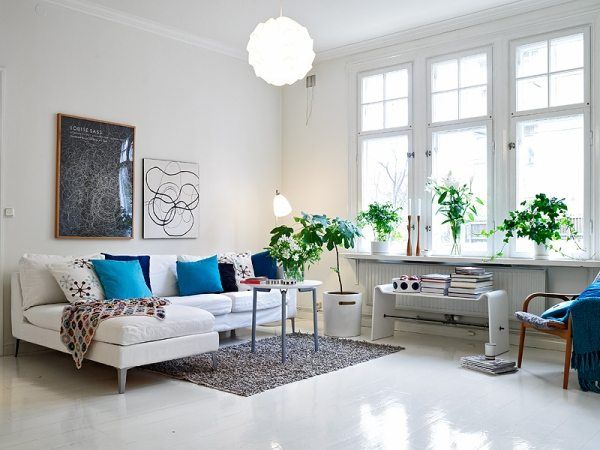 White & gold walking wardrobe.
Mixture of pastels with white and some blacks.
Credits to the respective owners from Pinterest.
Will try not to flood this blog with too much of the boring house details so the random updates will be on my dayre account (@eyeletskirt) and instagram. Wish us luck in the process!