Back to Bangkok again and this time round, it was a triple f (fun +food + friendship) trip with the best buddies to mark our 15 years of friendship!
The 6 days were filled with lots of fun and flew by in a wink as we cafe-hopped from one place to another instead of having the energy to cheong all the shopping place (somehow the fashion didn't really suit us despite the relatively cheap price). All thanks to our dear Mel for planning the long food list for us despite our stomachs not being able to take it haha!
Will keep this short and sweet while adding in some info that were not included in the last few BKK entries! :) [2013 BKK entry here]
And so, we started the trip with Rene feeding us chocolate cake while we candy-crushed on the plane after doing our beer & DFS shopping. Yums!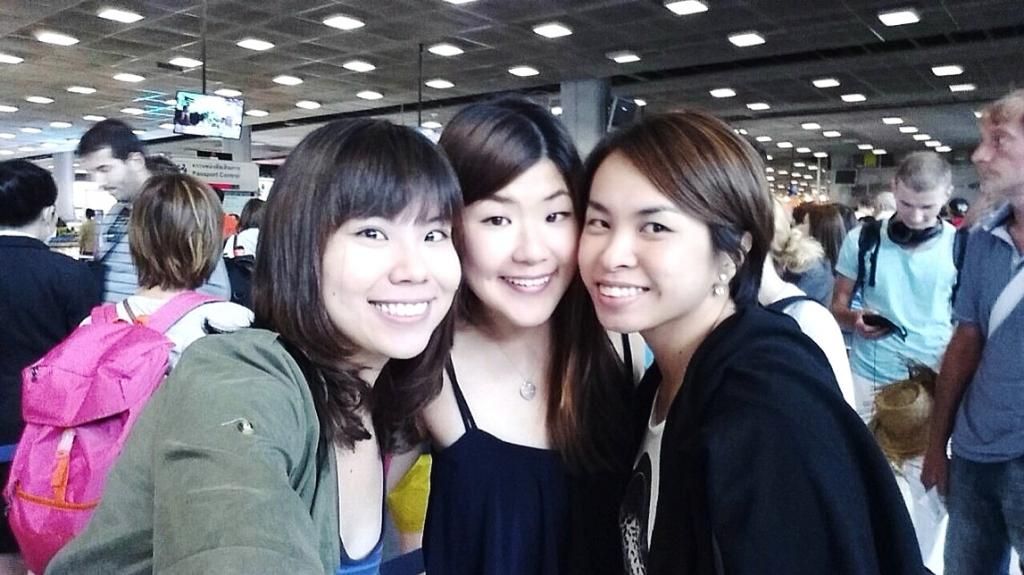 And here we are at the hotel lobby before noon. Yay to early morning flights and late return flights to maximise the trip (wherever possible).
It was my second stay at
Glow Pratunam Hotel
and the experience was as awesome, if not BETTER than the last. Clean rooms, excellent service and just a stone throw away from the shopping areas. Guess I will just keep returning until there's a new hotel that can match it haha. We also upgraded our room since there were three of us and it was SO spacious that we could do whatever we wanted!
This was super cute. We returned on the third day to find a note on our bed with a dog made from towels. And yes, it's my shades hahaha! All thanks to Mr Dodo, the hotel staff who tidied our room!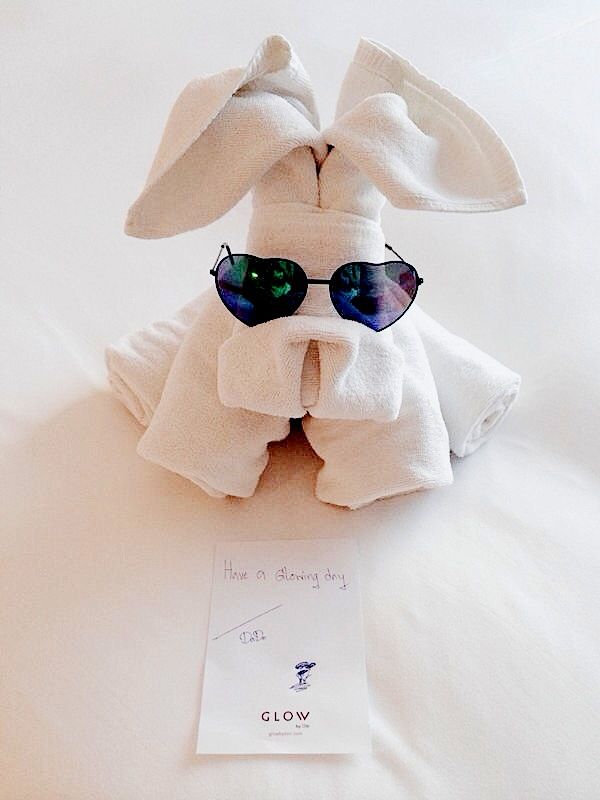 The toilet was so huge as well.
Wefies with the self-timer (thanks to the ledge - every hotel should have this!) before filling our stomachs with thai food!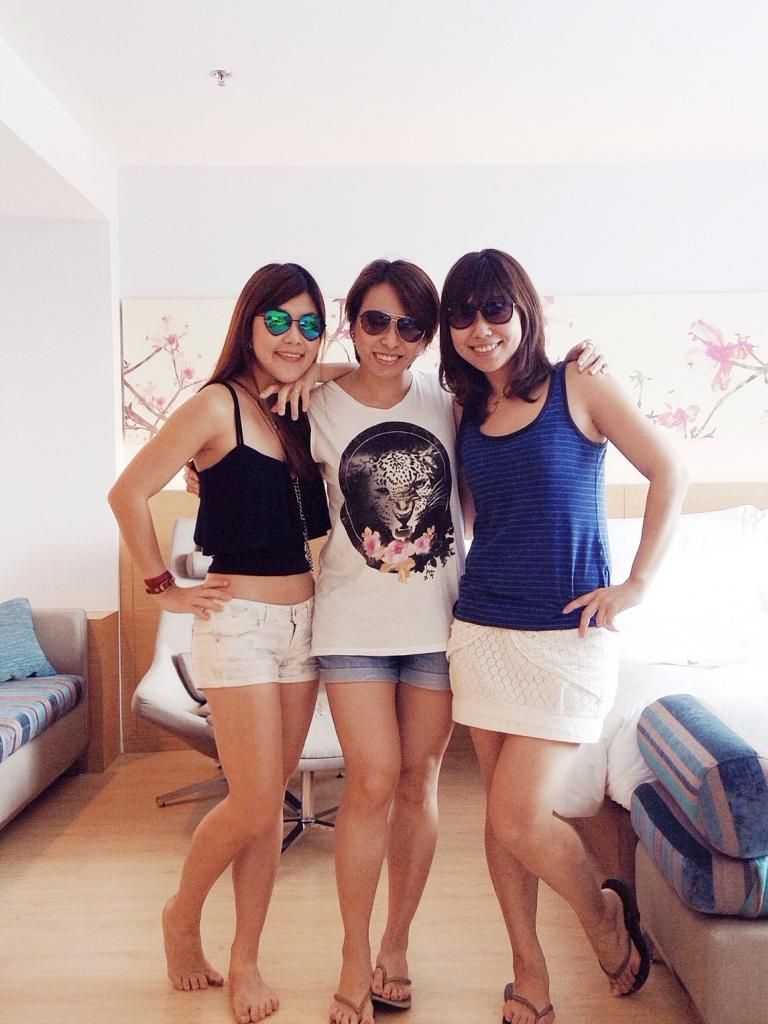 The USUAL FAVS that all BKK fans already knows about:-
Sabx2 Wanton Noodle Soi 19 Petchburi Road, Pratunam, Bangkok.
been here SO many times but this sinful dish is still as delish as my first try!
Street food & food court at Pratunam Foodcourt that has almost everything!
Roast (Bangkok, Thailand) 2/F Seenspace
Thong Lor Soi 13
BTS Thong Lo
The crowded cafe to visit for its ambience and relatively-cheap branches. This place is even more packed than the last so I guess it's really getting more popular (good and bad). On that day, I even bumped into an instagram follower who was on a holiday too!

This time round, I think we completely over-ordered but we were famished so it's alright! We ordered four main sets (some came with drinks), two sides to share, drinks and three desserts. Bill came up to about just SGD$30-35 per pax only which could easily be twice the amount locally.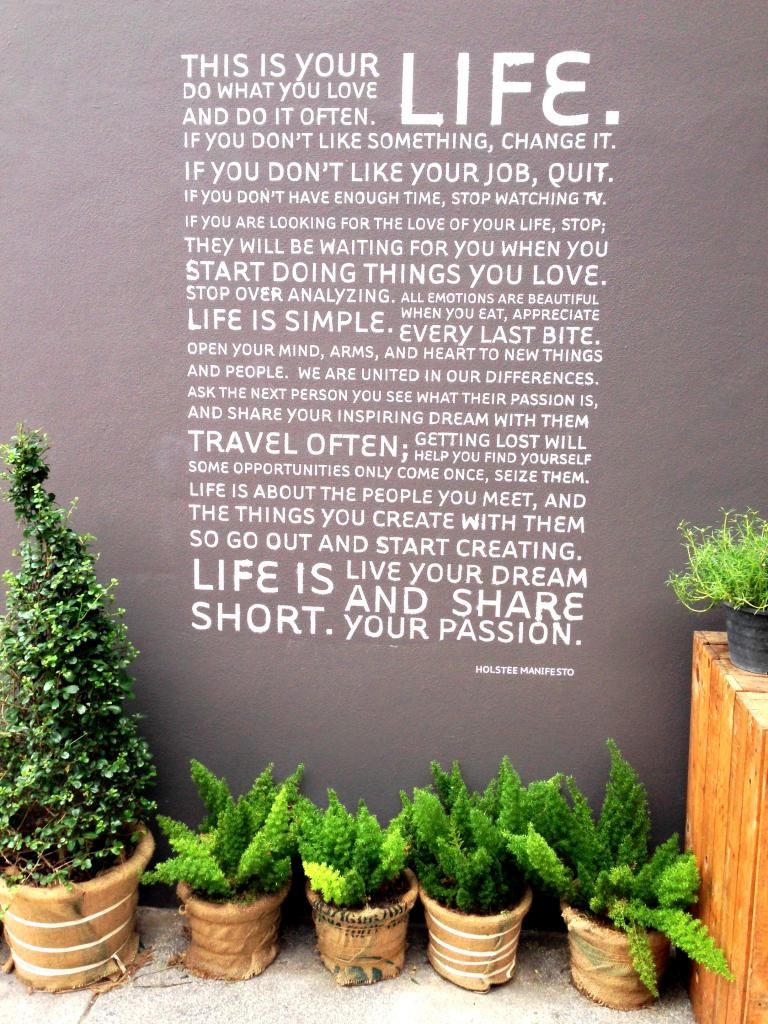 outfits details and everything bought in bangkok yay. crop top from pratunam mall, necklace & bangle from terminal 21 and skirt from siam square!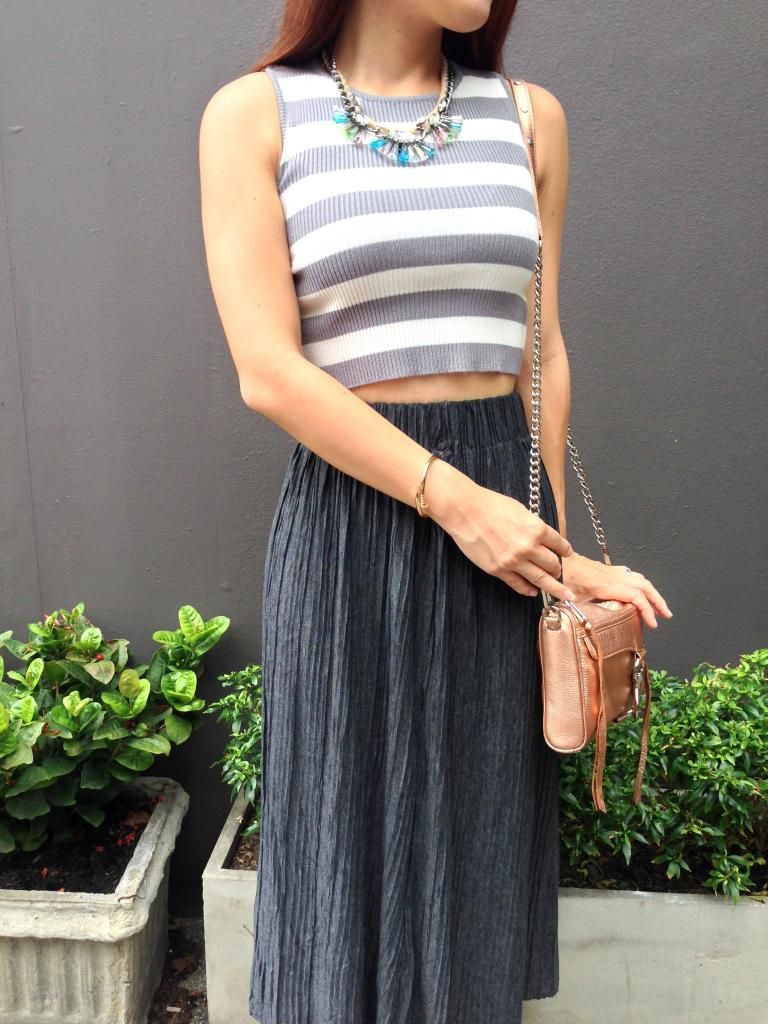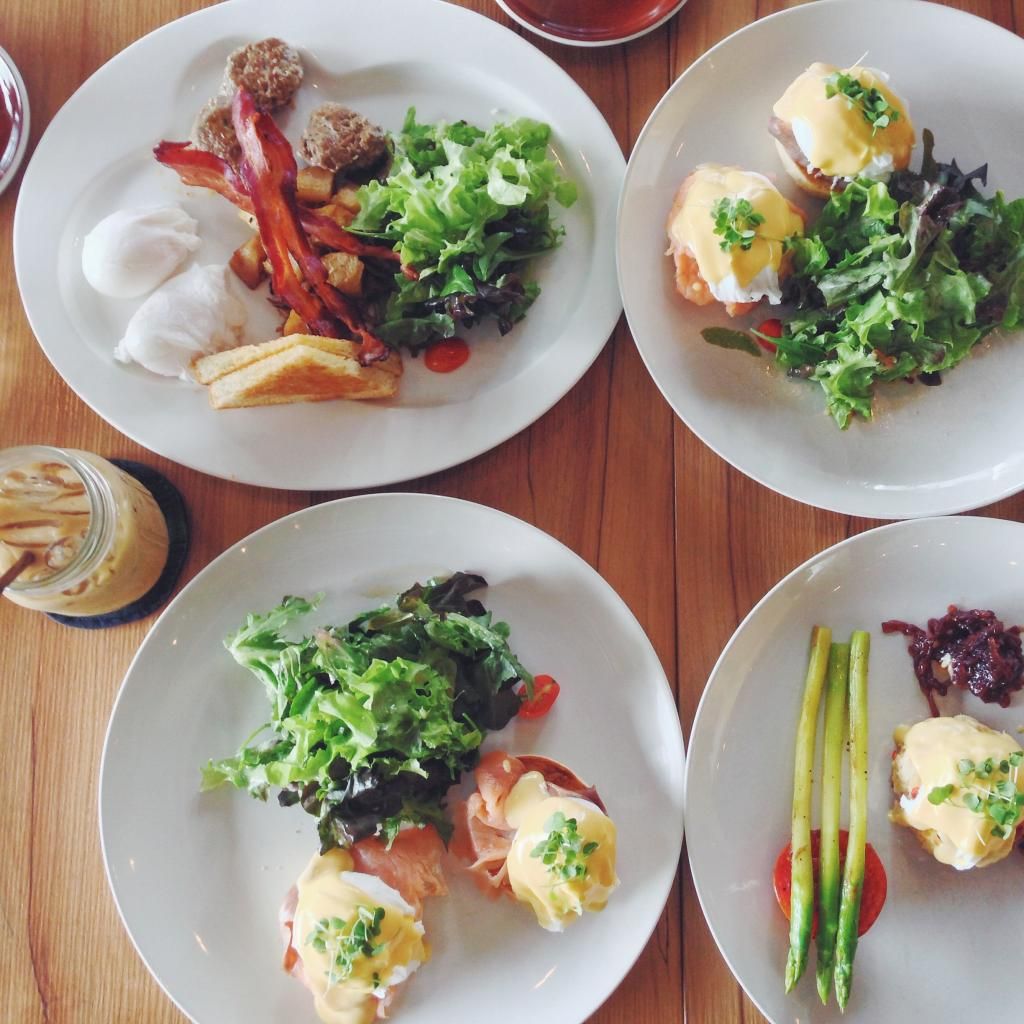 Greyhound Cafe
1F J Avenue Lifestyle Mall
Thonglor Soi 15
We tried the THONGLOR branch this time round and made reservations! Would STRONGLY recommend this outlet instead of the Siam square for its alfresco ambience and cafe deco. A place that you can just chill there forever.

It was a very happy day because we reunited with our dear @shaunchoh who flew in that day for us. And so, we gifted him with some tees that we brought earlier on!


cheers!
We went back to Som Tom Nua like three times just for its chicken wings. LOL.
And we checked out some of the new places that were in our itinerary as well:-
Karmakamet Diner
30/1 Sukhumvit Soi 24 Bangkok
Daily: 9am – 11pm
(enter via a small road beside Emporium Suites.)
It was our first time to this place and we really love it despite being rather out of the way. I could still recall us using the Google map and trying to navigate the place covered with sweat despite showering after gym.
Still, it's a MUST VISIT for the ambience! Every part of the cafe makes a good photo opportunity. Food is slightly pricier than the usual though.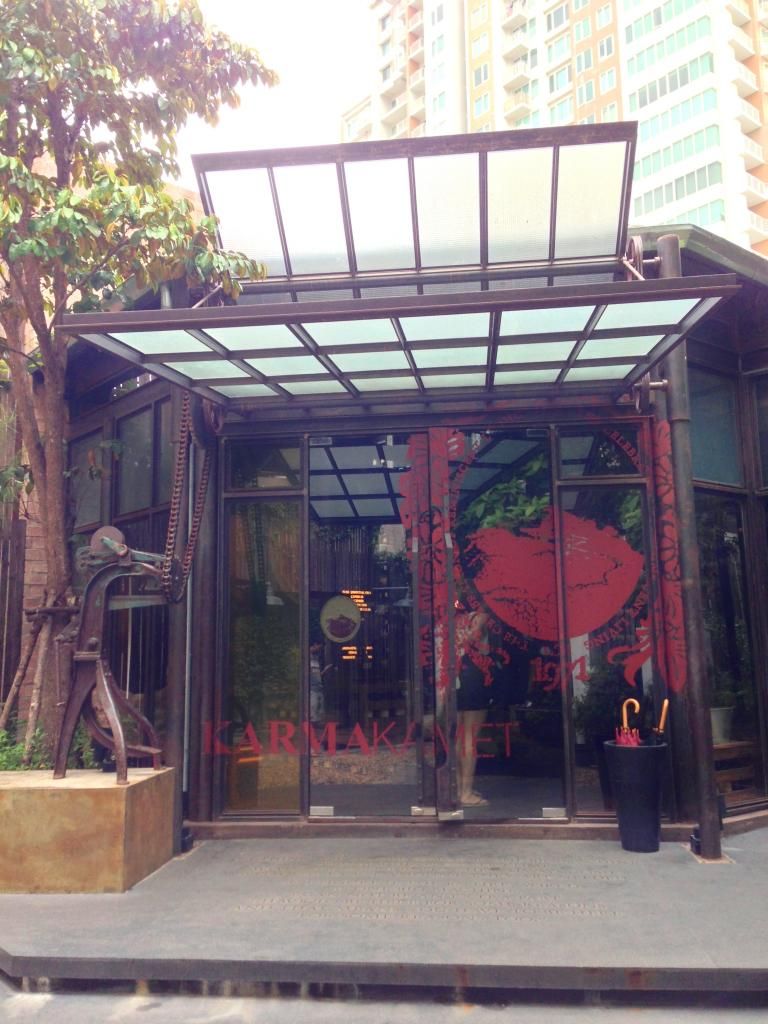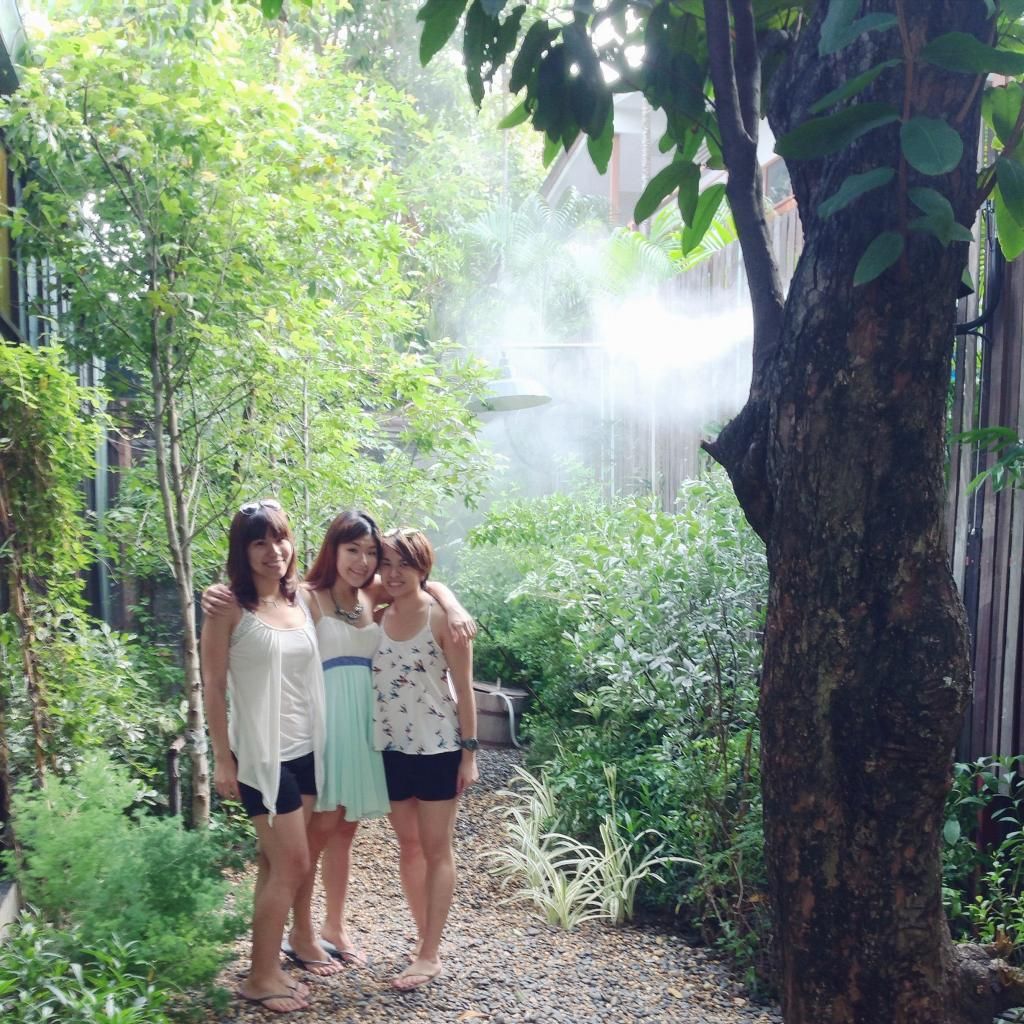 One Ounce for Onion
Ekkamai 19/12 Ekamai Soi 12 Bangkok
Thailand Nearest BTS: Ekkamai
Contact: 080-046-6885
One of the cafes in our list but we were too full to eat anything except for cafe-hopping! :)
W Hotel
The Kitchen Table
106 North Sathorn Road,
Silom Bangrak, Bangkok 10500
The dinner venue for our "atas" dinner that National Day where we made reservations, dressed up in our fancier outfits and watched the parade from the screens before hijacking Shaun's W Hotel room. Such fun!
The food at The Kitchen Table was good especially for big eaters. Service was excellent as well with the waiters checking on your constantly. I would definitely recommend this dinner place for anniversaries or birthday celebrations where you won't be pressurized to rush your meals at all!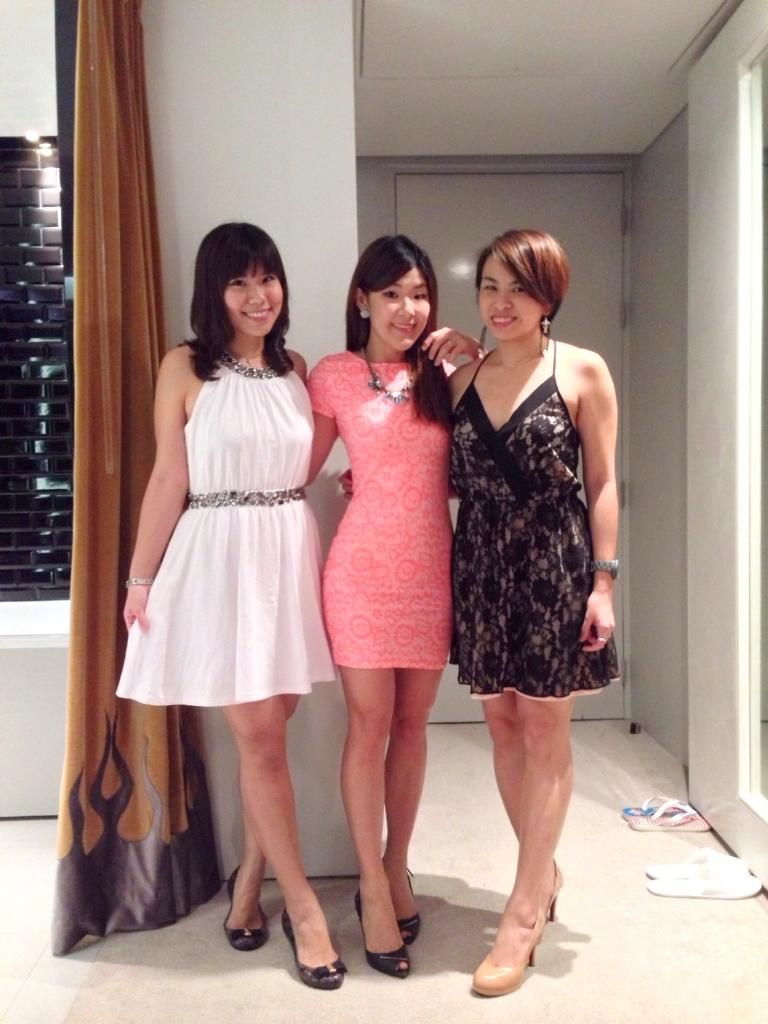 never too over-dressed, even for bangkok!
Tada.. our mains with sides!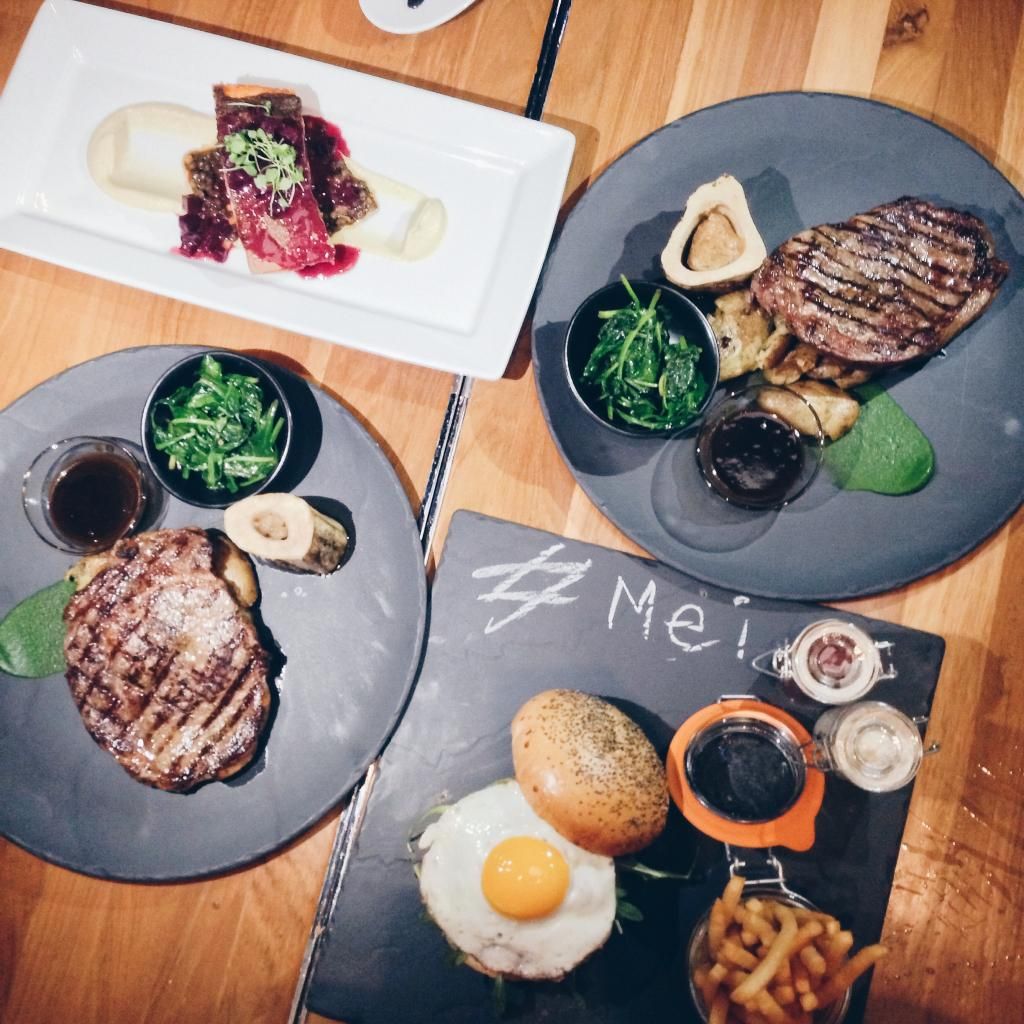 the birthday cupcakes for our 15th year. one each!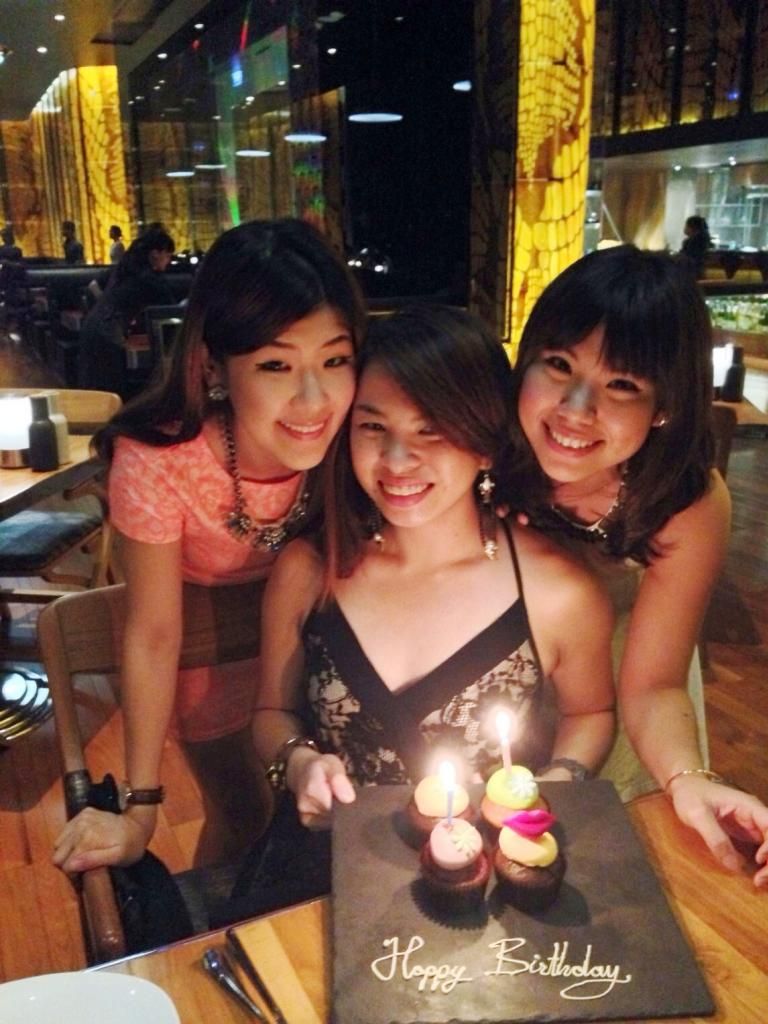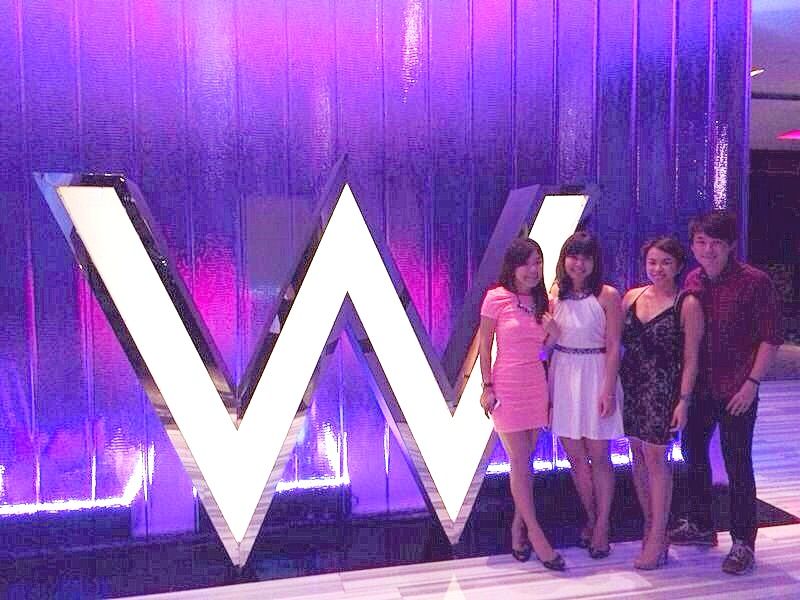 Gramercy Park
35/F, Fraser Suites, Sukhumvit Soi 11
Bangkok, Thailand
Next up was drinks time! Made reservations in advance for this cosy rooftop bar for drinks which was located on level 35. A really charming place that serves sushi and drinks, with the world under your feet.
And these are some other cafes that we missed out this time round due to the limited stomach space:-
Hyde and Seek
65/1 Athenee Residence
Soi Ruamrudee Wireless Road, Lumpini, Pathumwan,
Bangkok 10330
Nearest BTS: Phloen Chit

Isao Sushi Bar 5 Sukhumvit 31
Watthana Tel: +66 2 258 0645
Daily: 11am – 2am
Nearest BTS: Asok
Cafe Tartine (French for desserts and brunch)
Soi Ruamrudee at the Athenee Residence
65 Wireless Road. Pathumwan.
Bangkok 10330
SHOPPING
Again, the usuals like Pratunam Mall, Pratunam Market, Siam area, Chachuchak Night Market, Terminal 21 and Rot Fai Night Market (gem for its vintage buys).
I didn't buy alot this time round as the main bulk of the luggages were for lugging the Melissa Shoes (60% sale woohoo!) and Geraffee shoes (new found shop). No Madame Flamingo shoes this time round coz the stocks were pretty much the same like the previous year.
The GEM we found -
Geraffee Shoes
that is located at Terminal 1, JJ Market, Siam Square. So glad I found this place but my only regrets was just getting ONE pair. It was such a tough decision having to choose among the printed shoes hai. Very comfty and they have lower heels as compared to Madame Flamingo. Stocks in flats as well. Each pair is priced at just $40-$50, very affordable for its quality!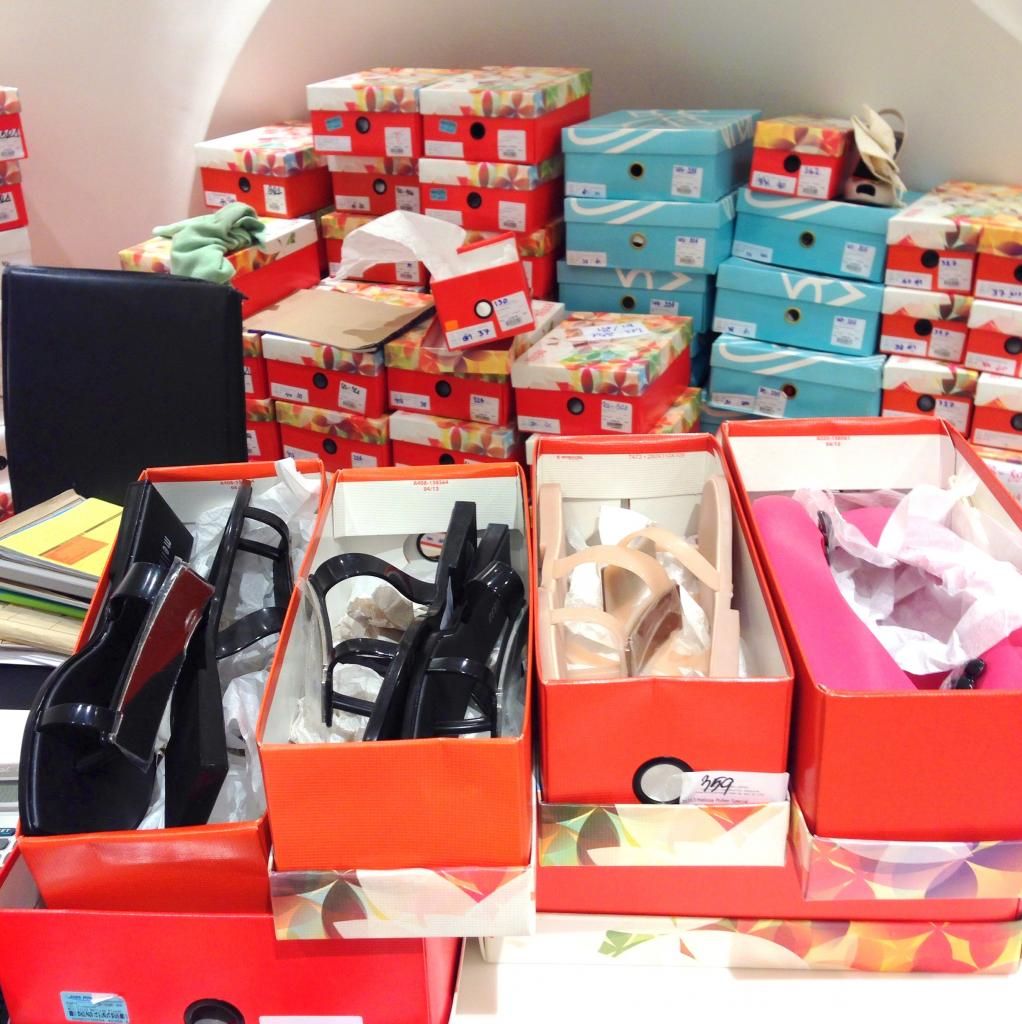 (have to make sure i wore something before taking this lol)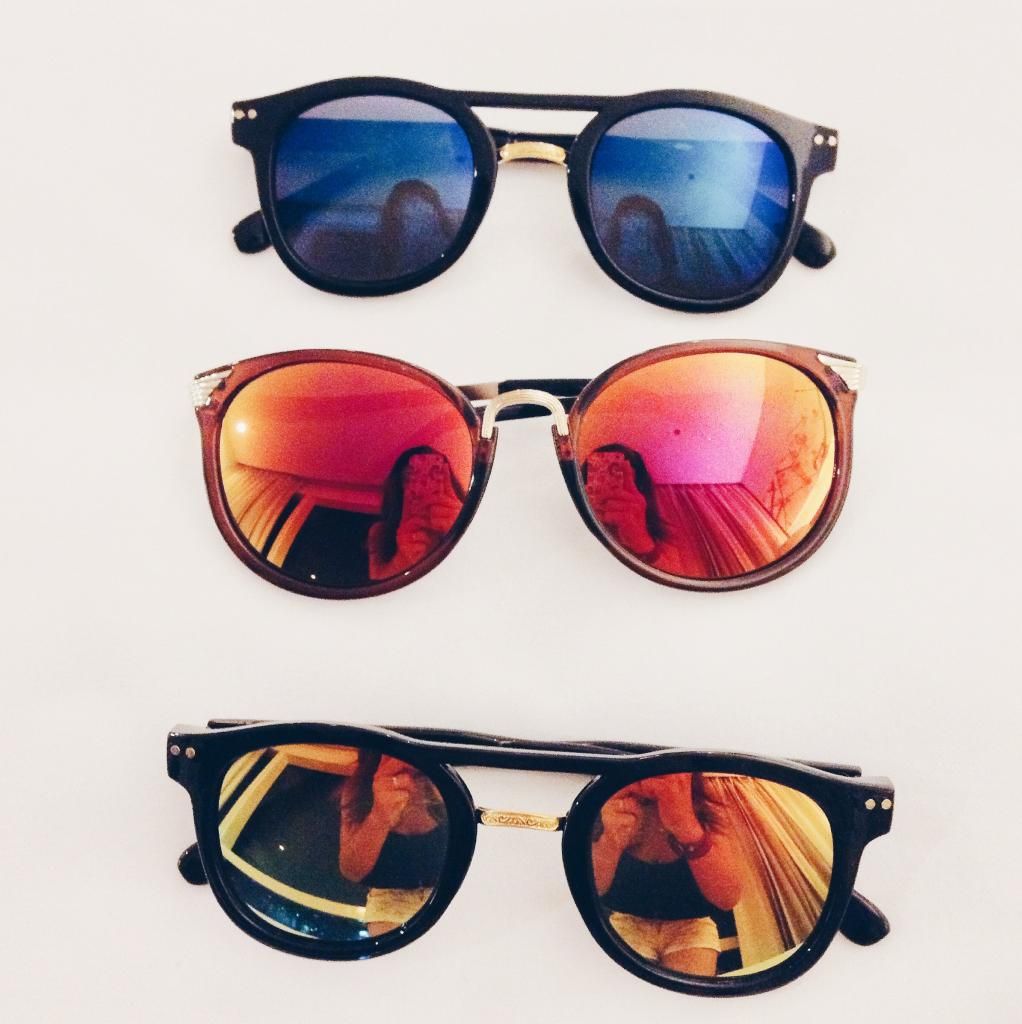 all mine!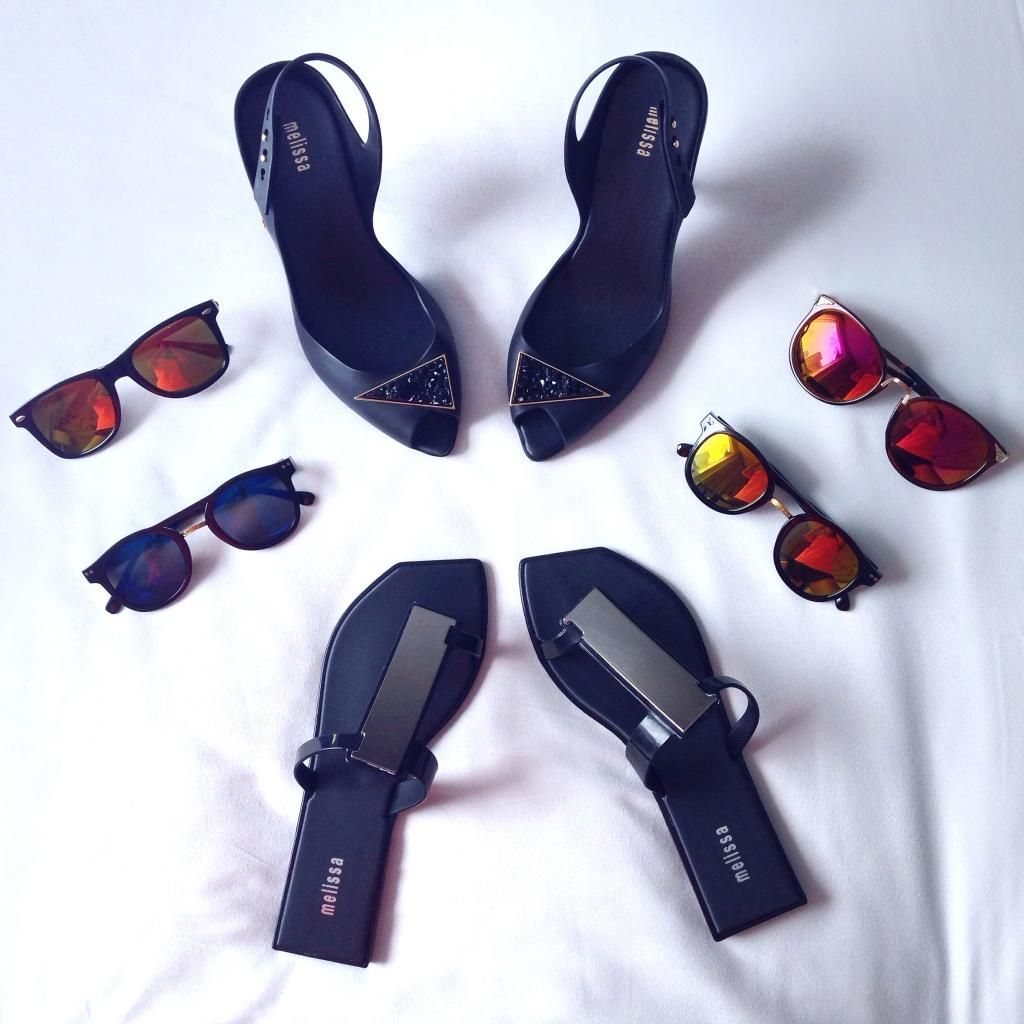 For those who are looking for customized passport covers, you can find them at Siam square and Pratunam Mall (just outside and also inside). Would very much recommend the former as the leather of the covers were so much thicker than what I did at Prat.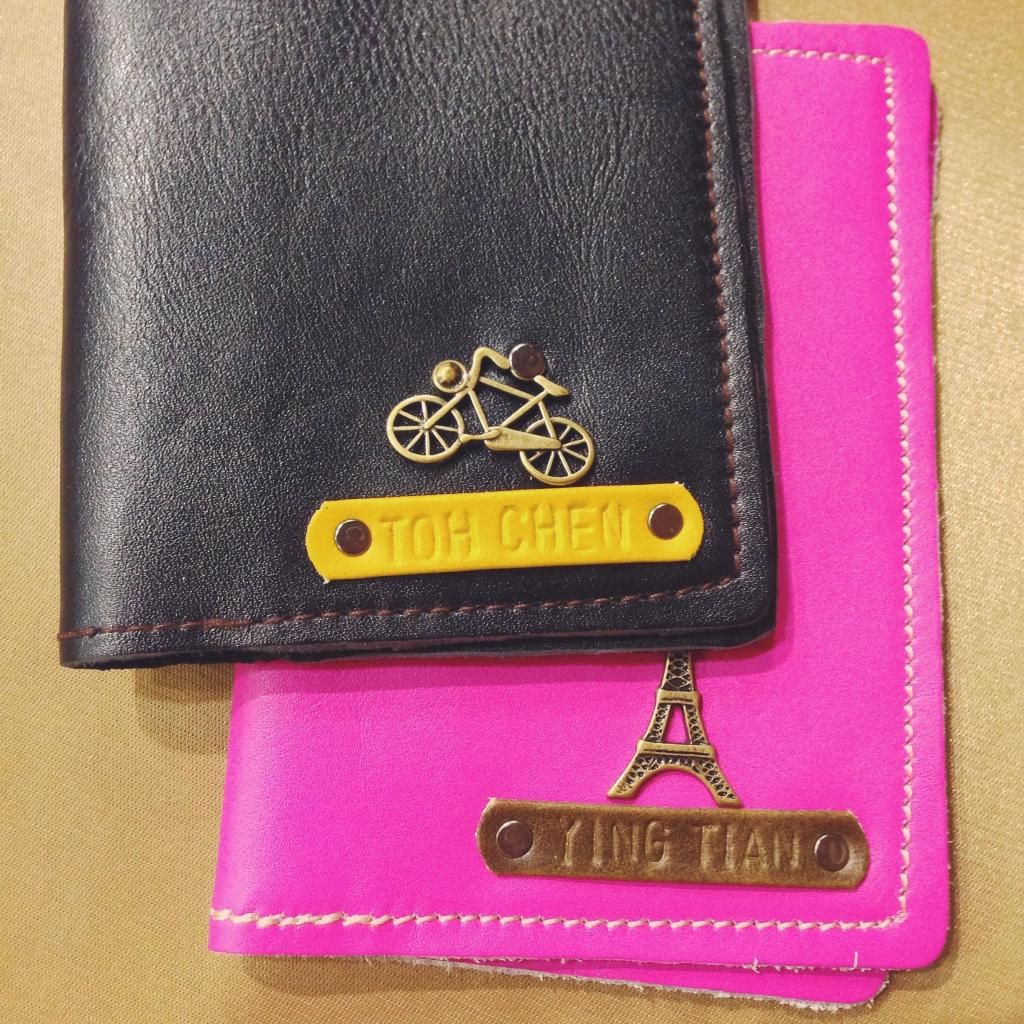 Happy times at Asiatique & JJ Market!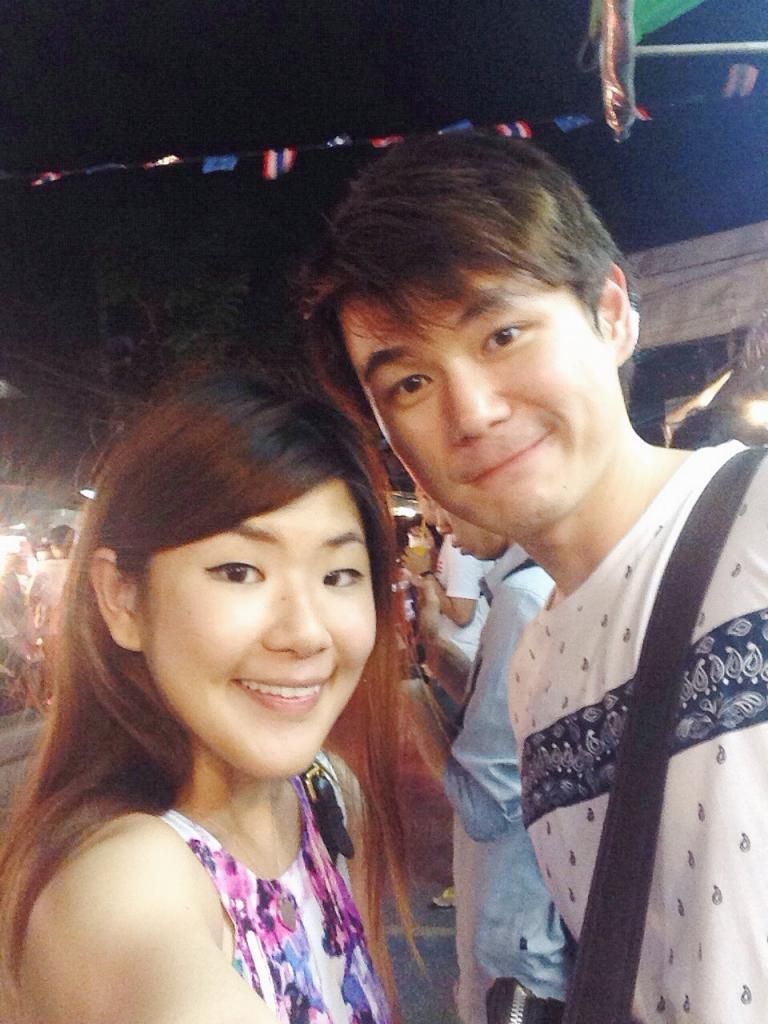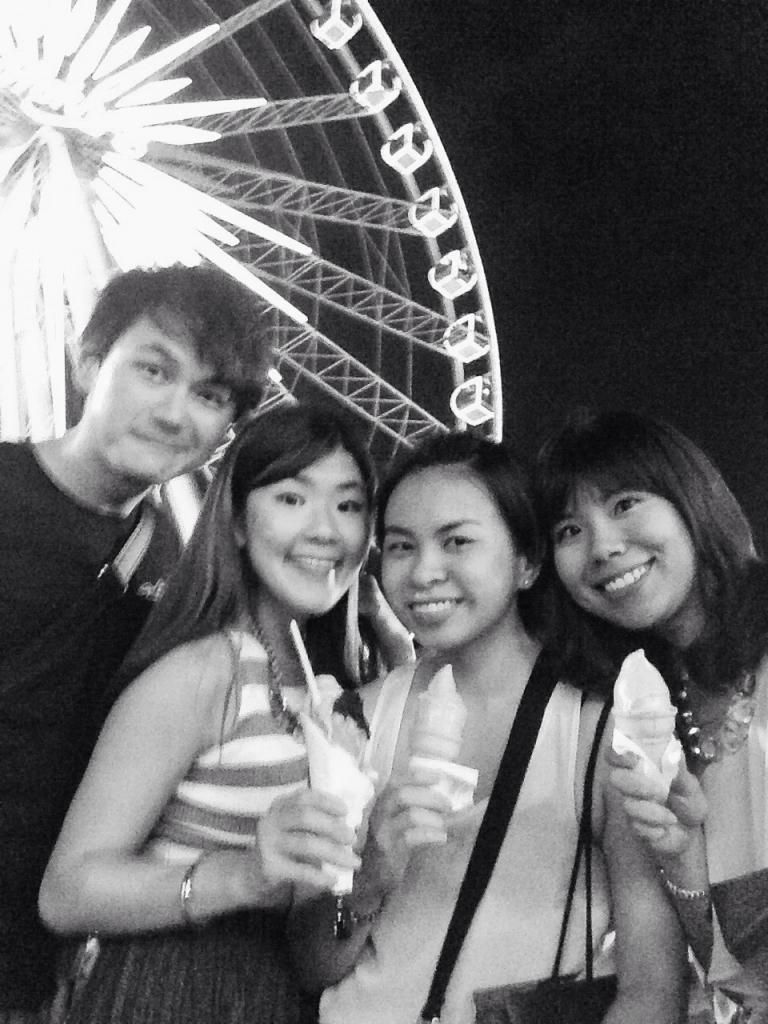 It happened to be the opening ceremony of the HELLO KITTY shop at Siam so there were lots of celebrities gracing the event! Didn't enter coz the queue was crazy.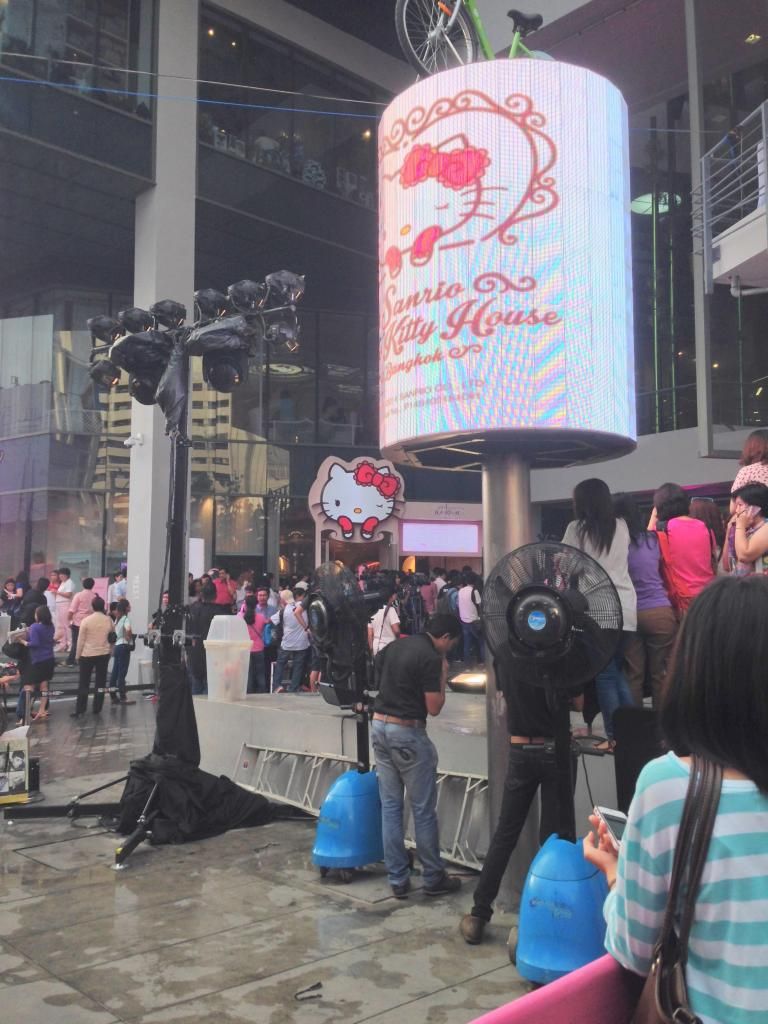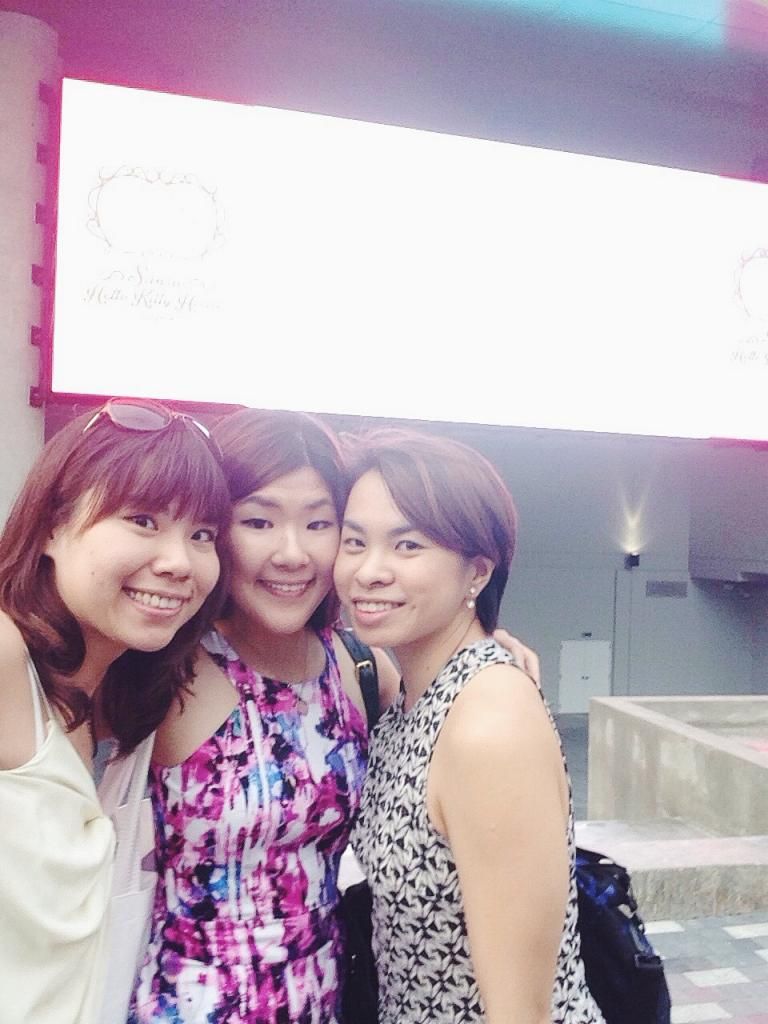 Allocated two mornings for gym as well to maximise our memberships and to sweat. Never, never underestimate how ONE HOUR of morning workout can change your entire day! :)
Bikram Yoga at Centralworld which was just a 5-8 minutes walk from the hotel. The classes are all conducted in English and the yogis were super attentive + encouraging throughout the 1.5 hours!
Went with the girls to Fitness First located at Terminal 21 and dressed in our exercise gears!
They went for their jam class while I did a 10k on the treadmill that morning. View was good as well!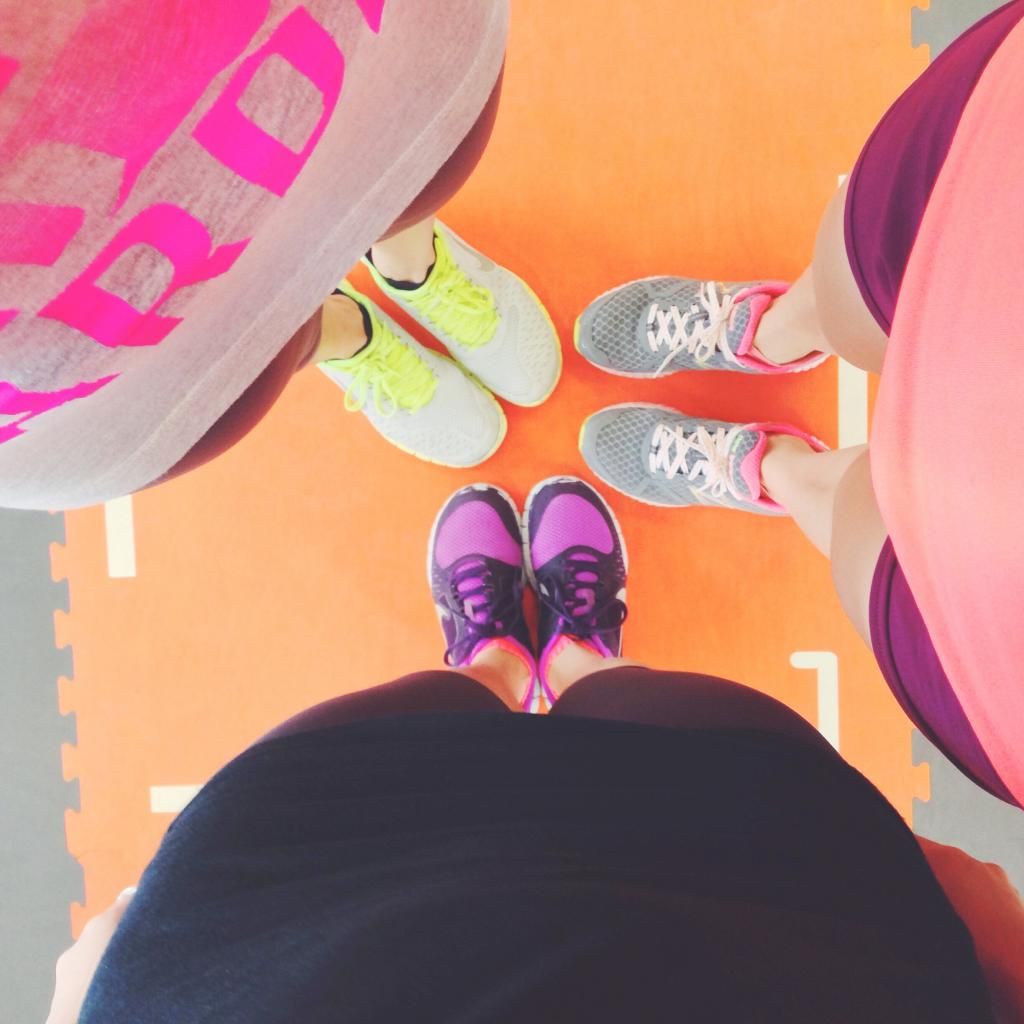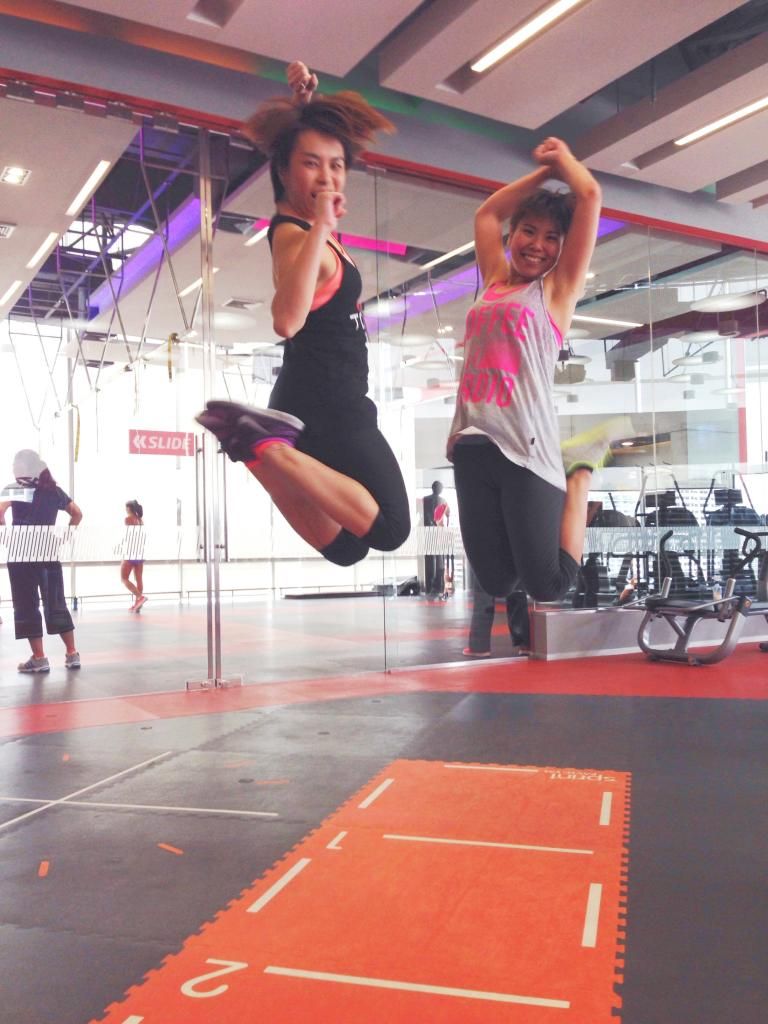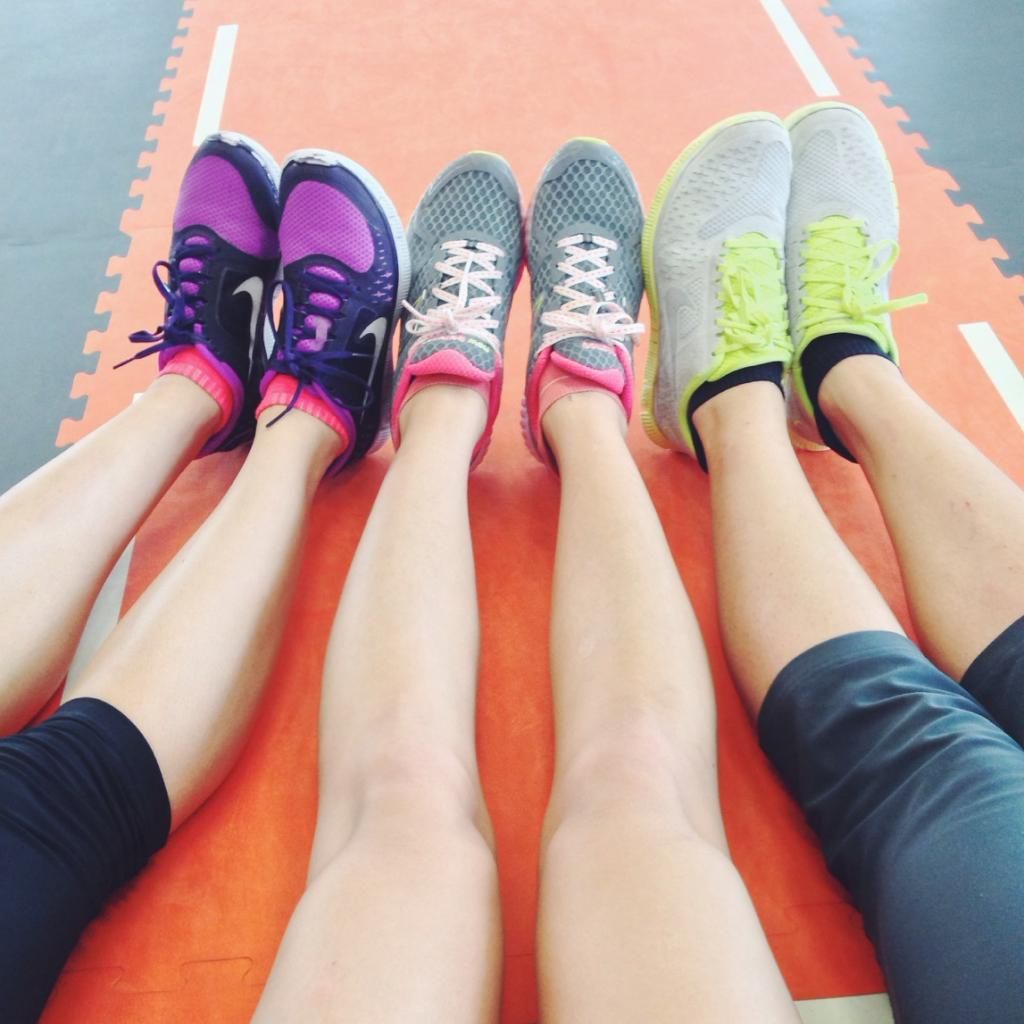 The striped dress with the most flattering back that I got for 4 bucks (w/o bargaining!)
Supermarket therapy for our room picnic and pillow fight!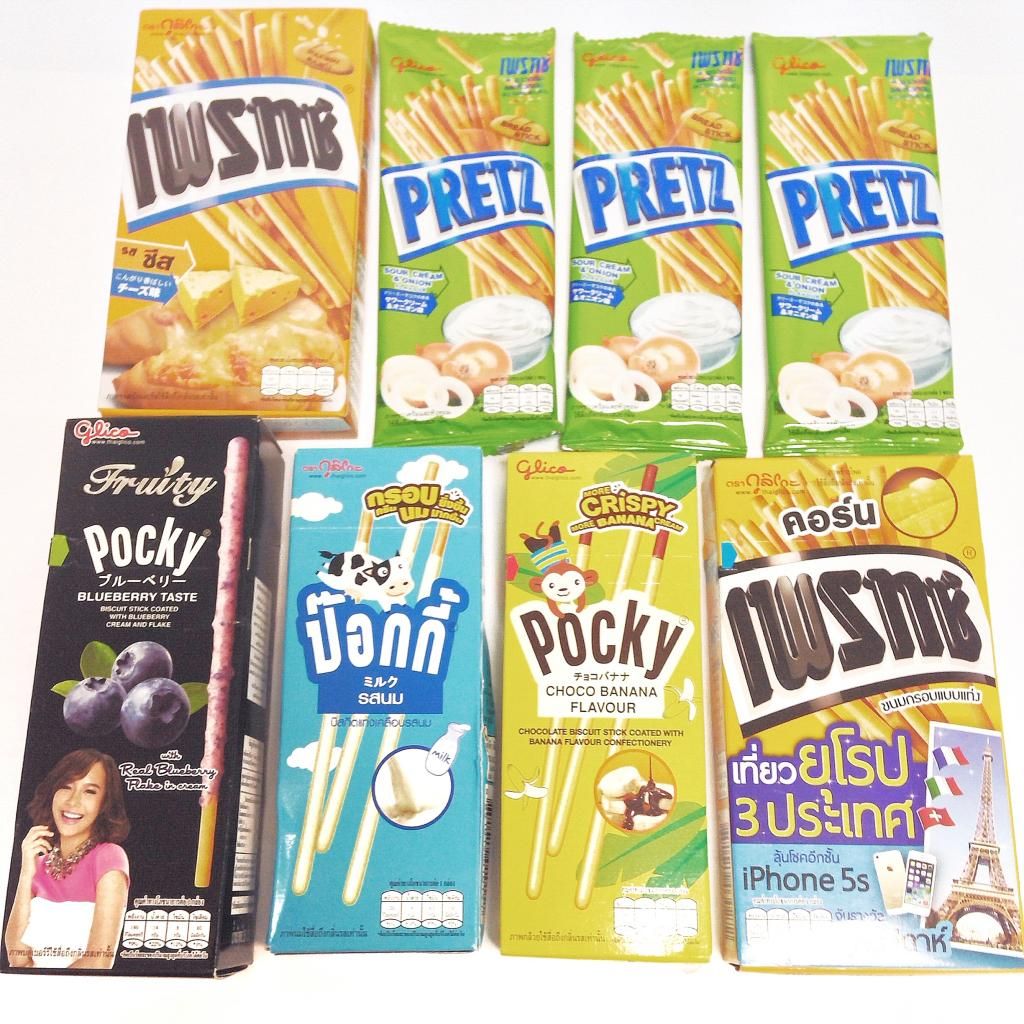 Pillow fights begins in our sashimi tees!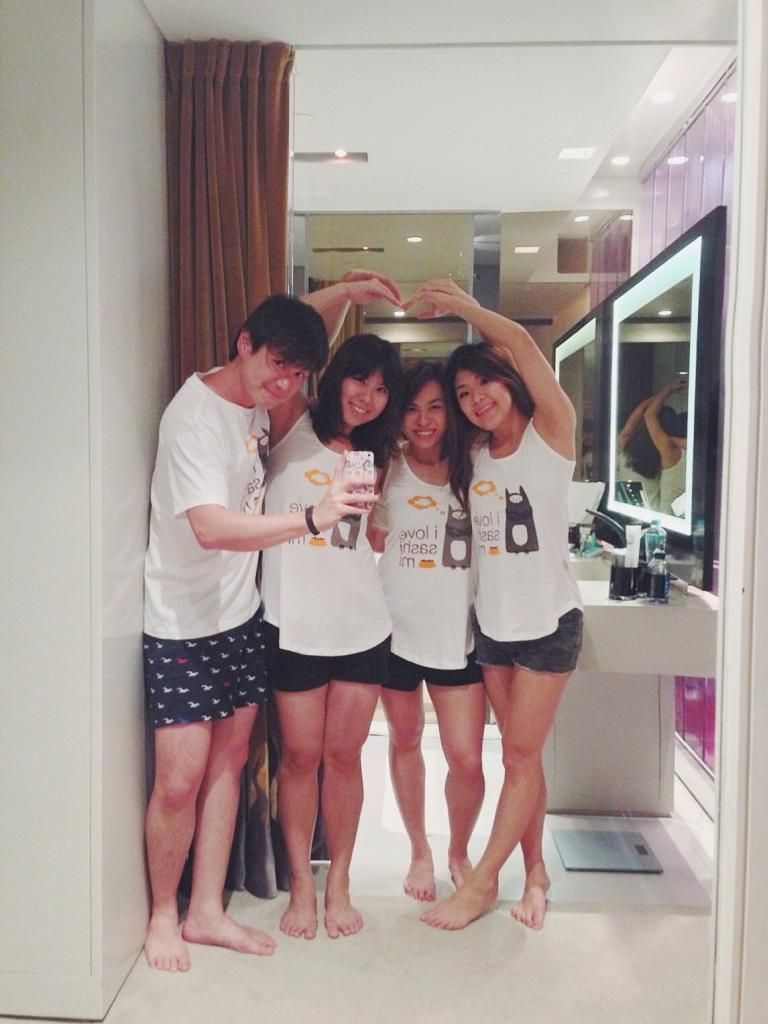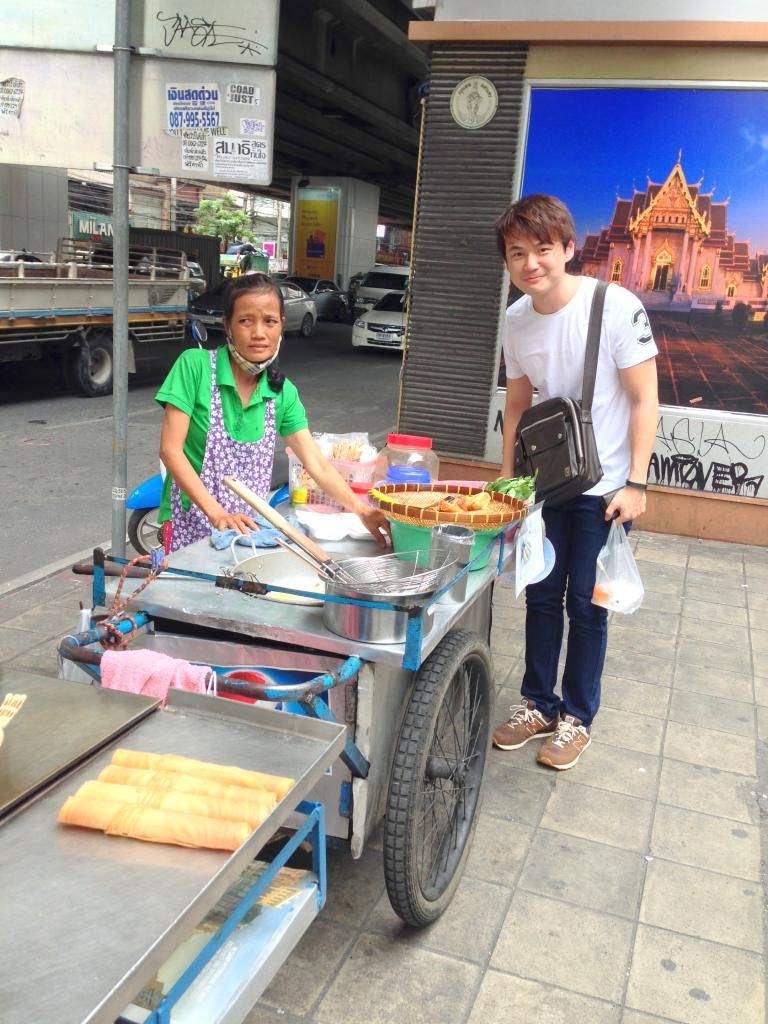 Priceless friendship and photos that I wouldn't trade for anything in the world. Here's to another trip next year together whee.
Bangkok will always have a special place in my heart. Till the next!